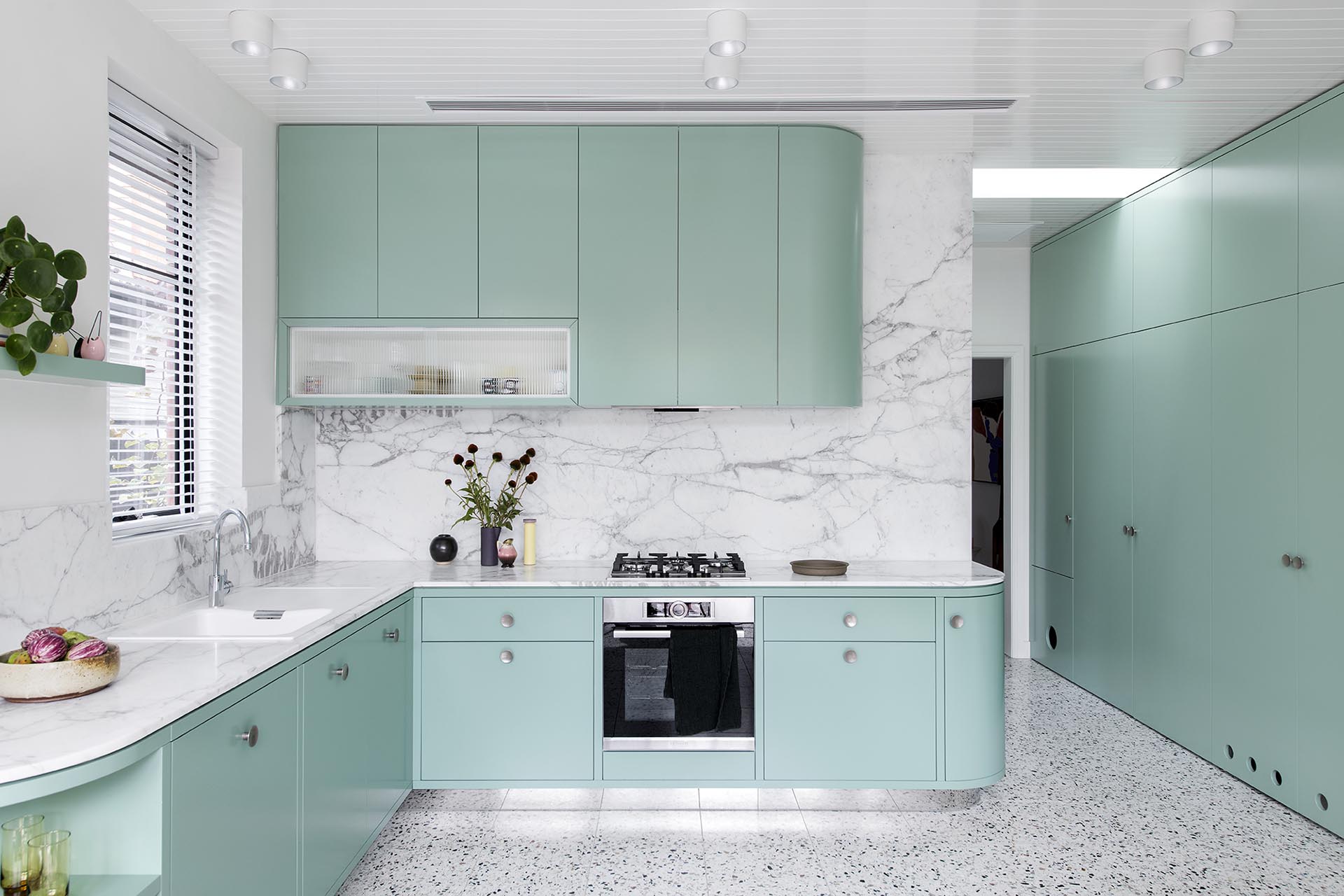 Australian architect Lisa Breeze has designed a contemporary addition for a 1940s semi-detached brick home in Flemington, a suburb of Melbourne.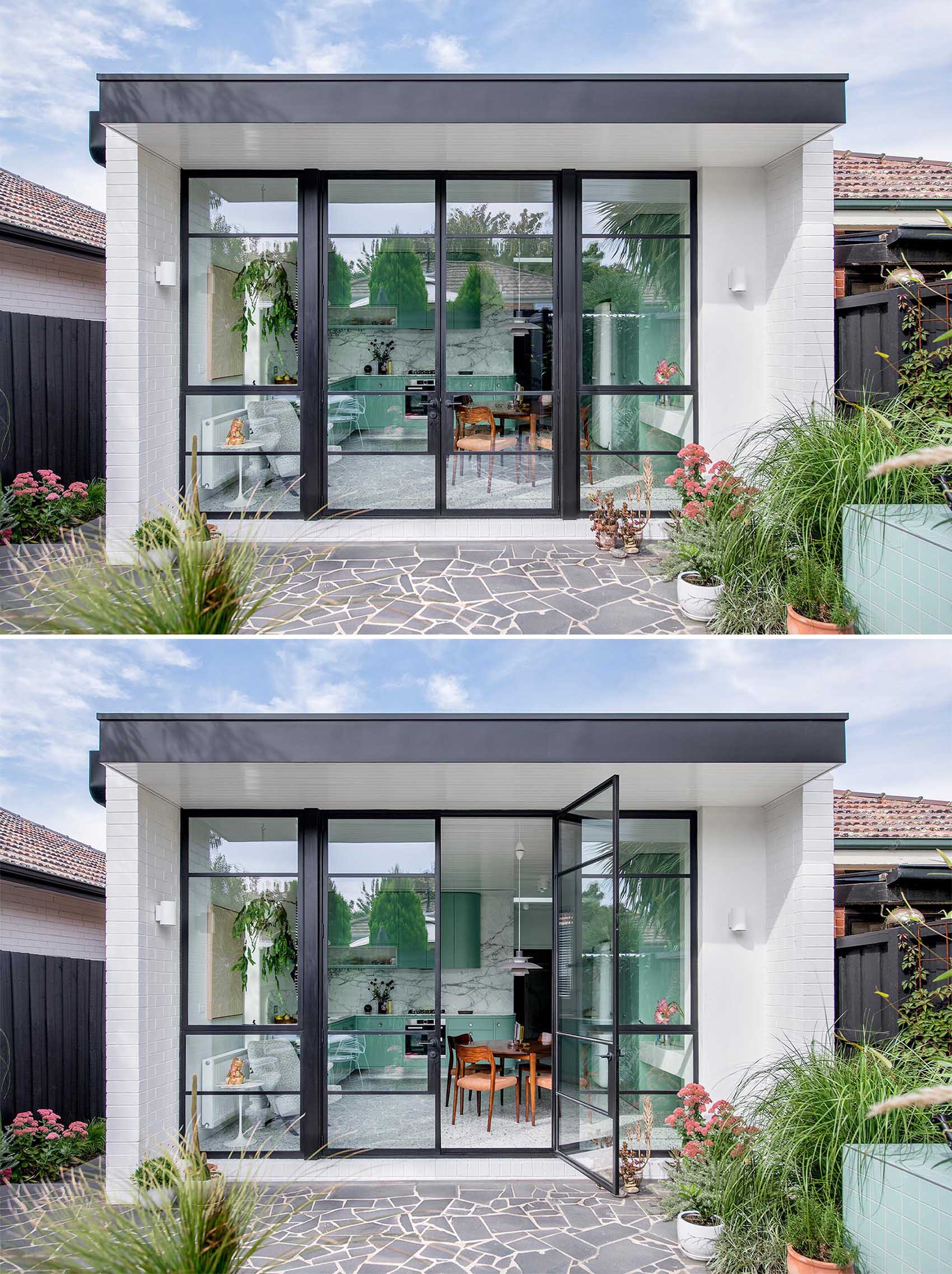 Key to the design of the small addition is the mint green kitchen that was inspired by the original kitchen in the home.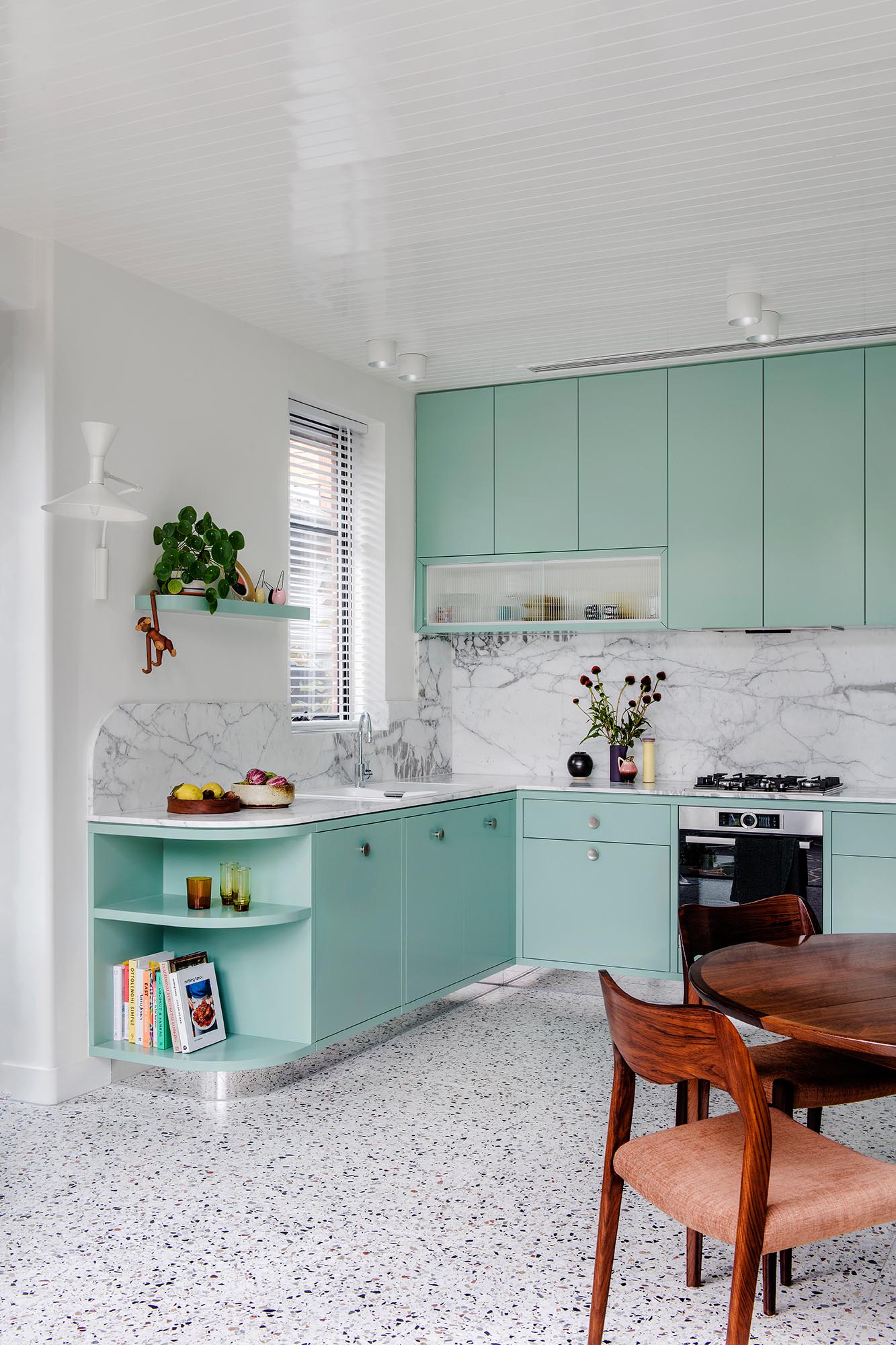 The colorful kitchen has minimalist cabinets finished in Dulux Beckett, while white paint has been used for the walls.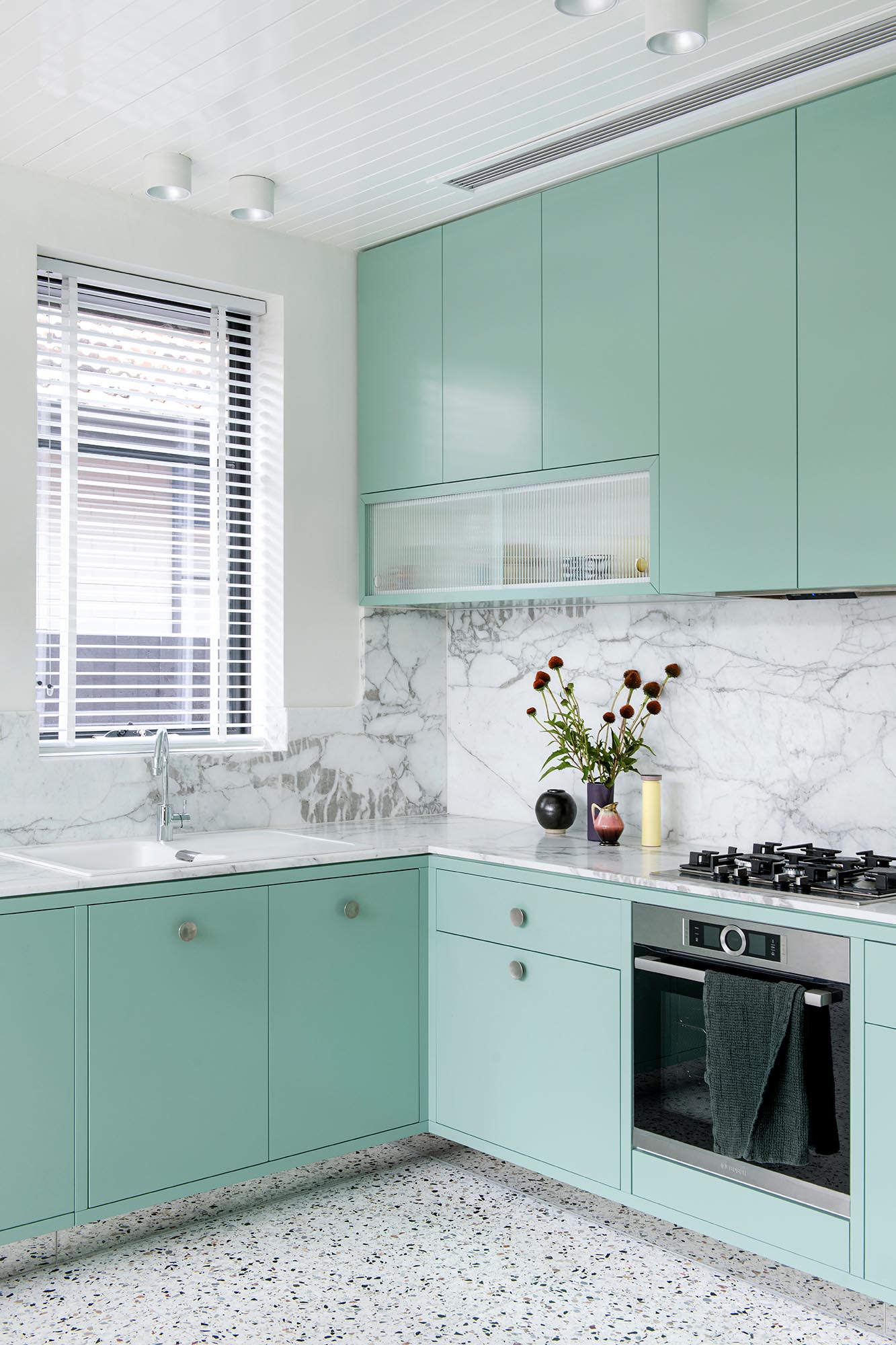 The light-colored countertop and backsplash are Calacatta Statuario, while Terrazzo has been used the flooring. Underneath the cabinets, the kick plate reflects the flooring, making the cabinets appear as though they are floating.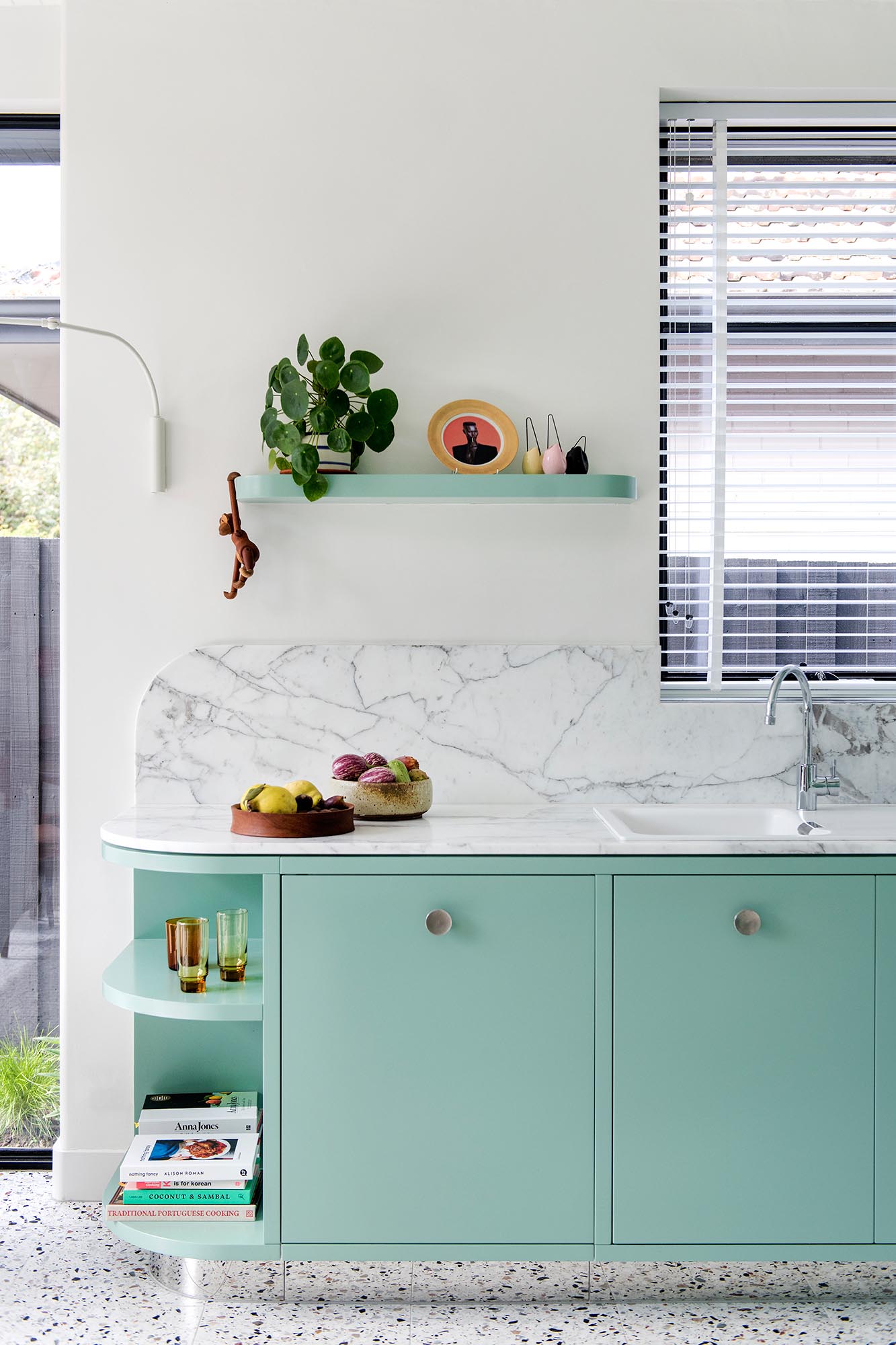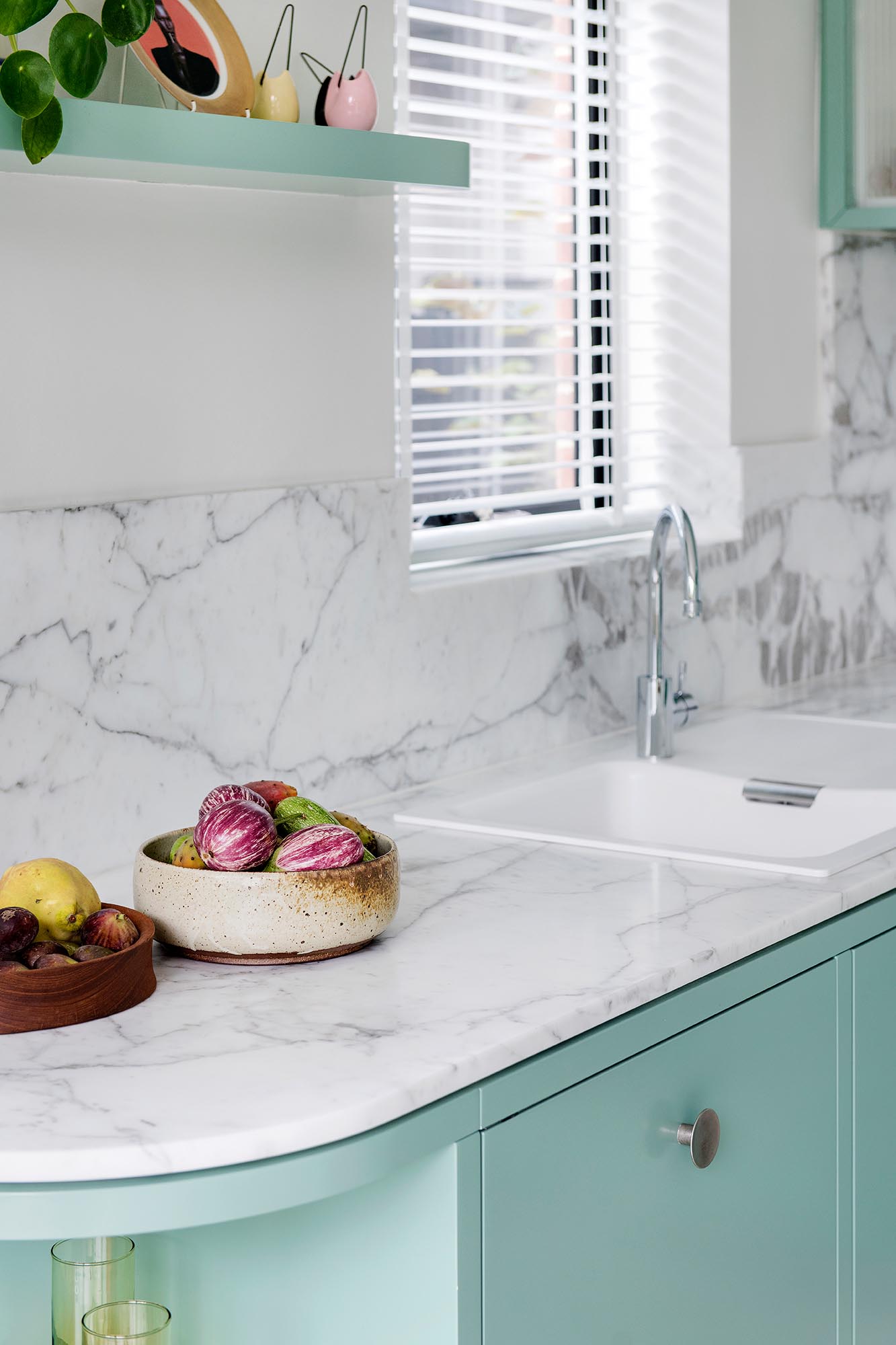 Curved open shelving has been included to soften the end of the cabinets and add a place for displaying decorative items and recipe books.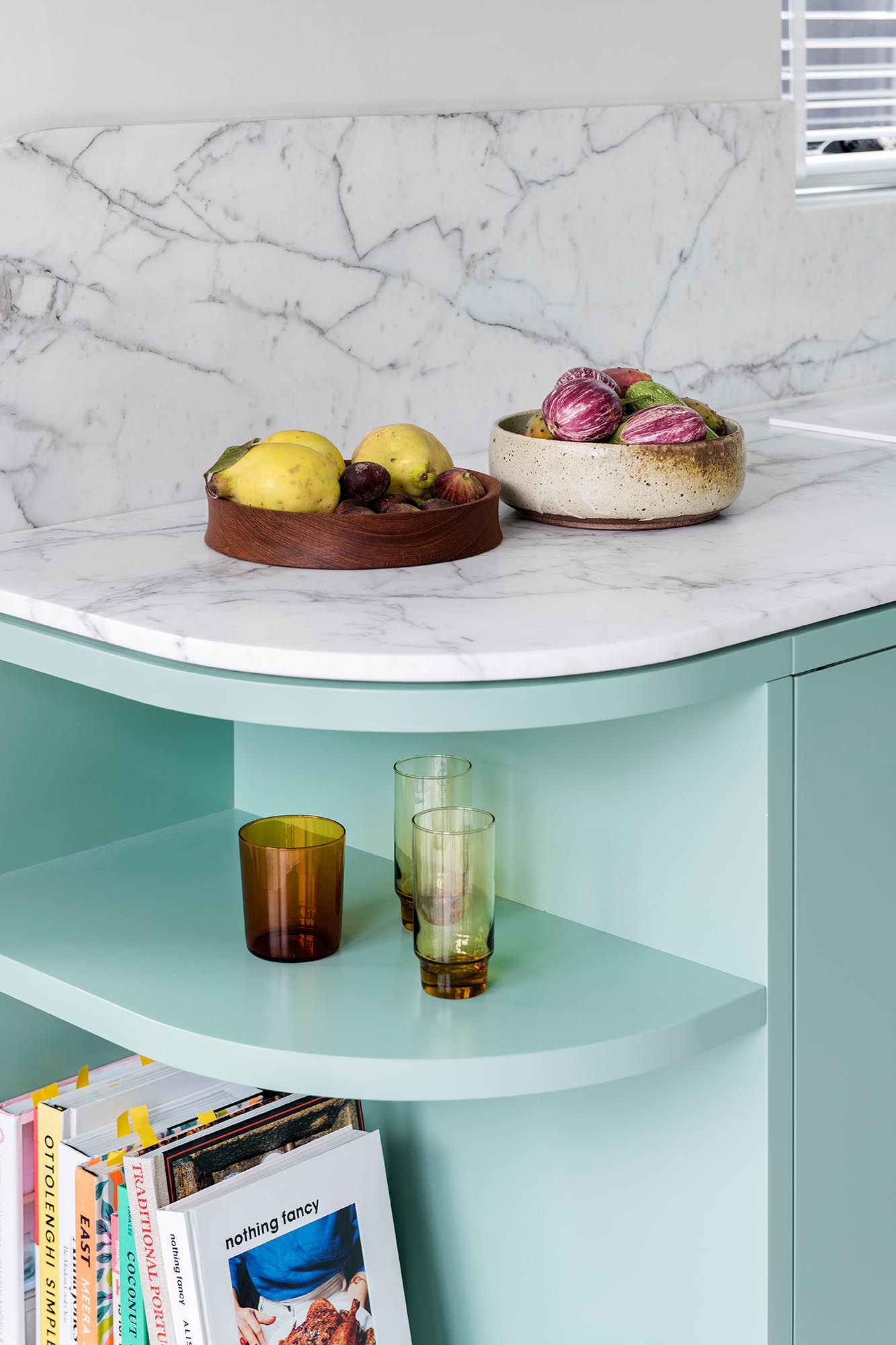 On the opposite wall, floor-to-ceiling cabinets line the wall, while a tall white SMEG fridge matches the white walls, ceiling, and shelving alcove.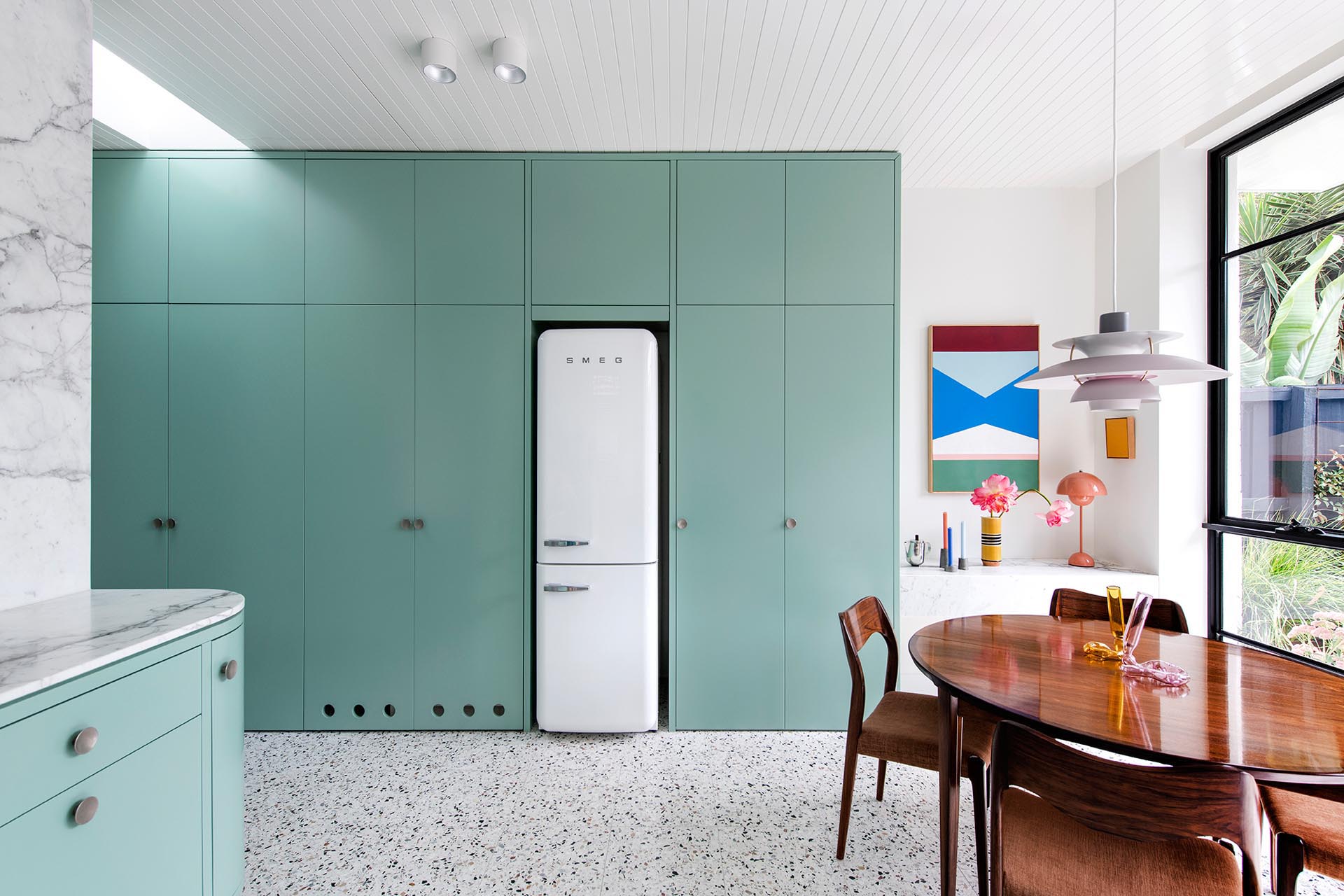 Also included in the new addition is a mid-century modern wood dining table and chair set.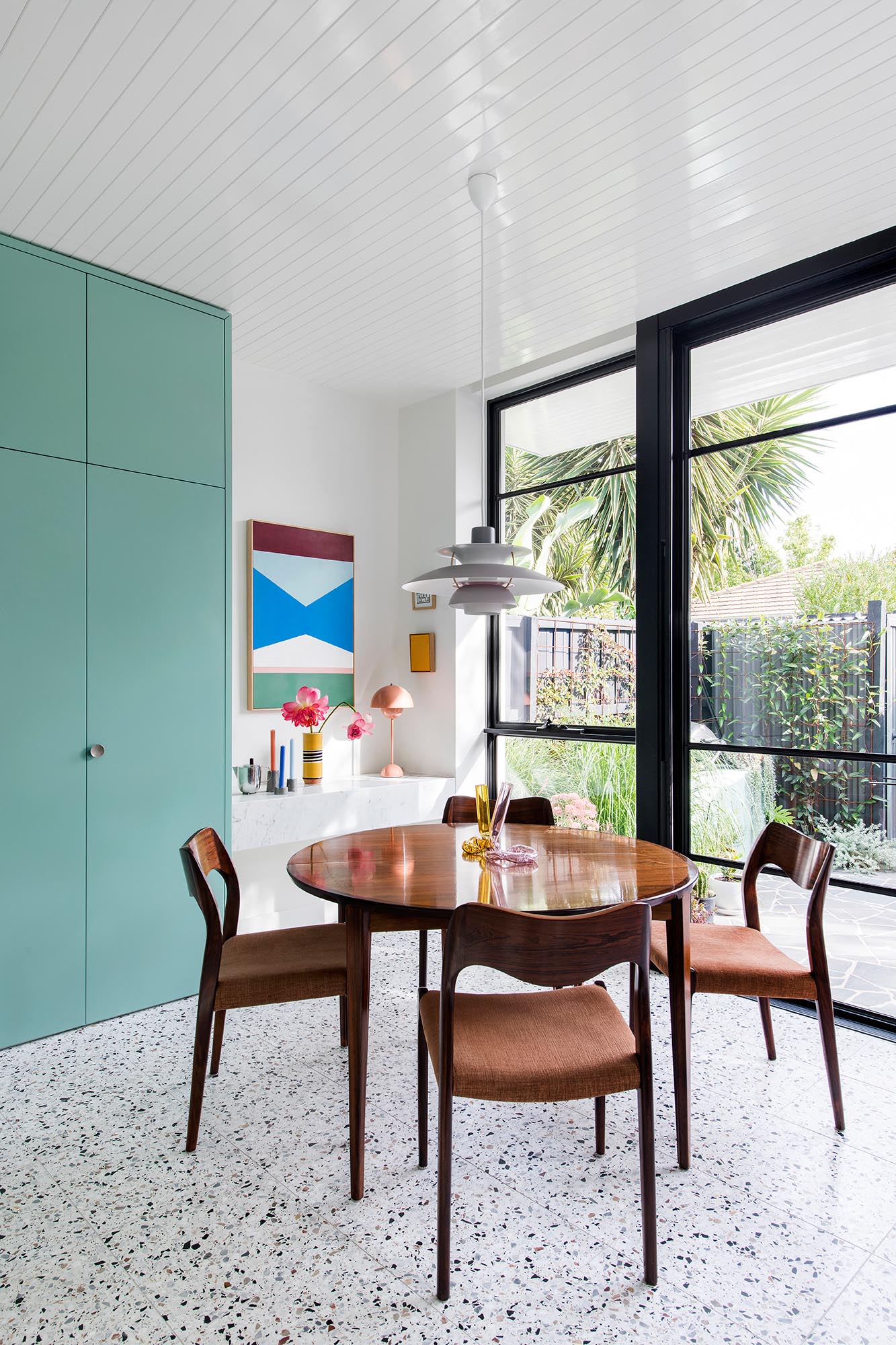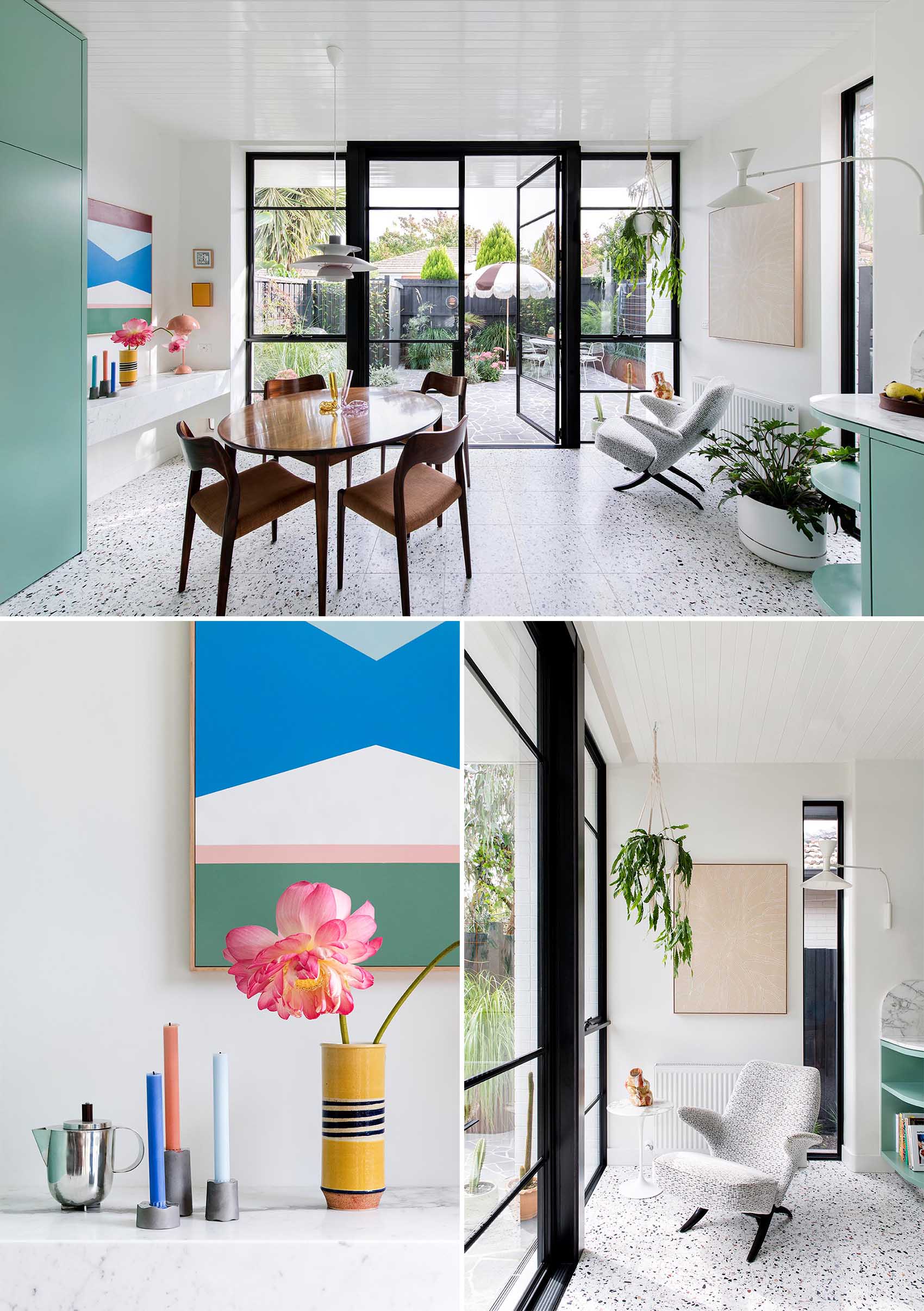 The mint green continues through to the patio, where a BBQ sits on top of a tiled base that matches the kitchen inside.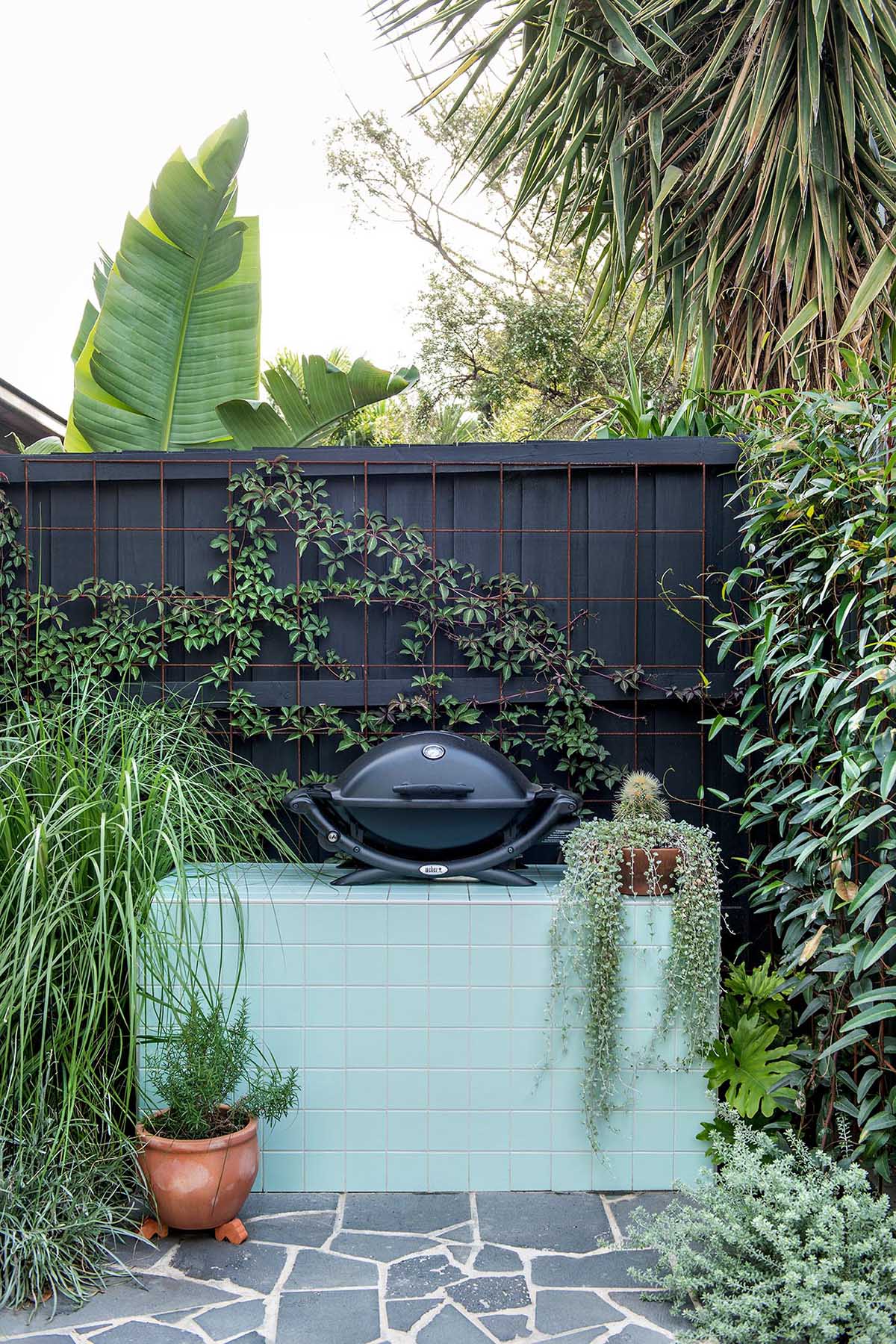 Back inside, and the cabinets continue down the hallway, and hidden within them, is a kitty litter box.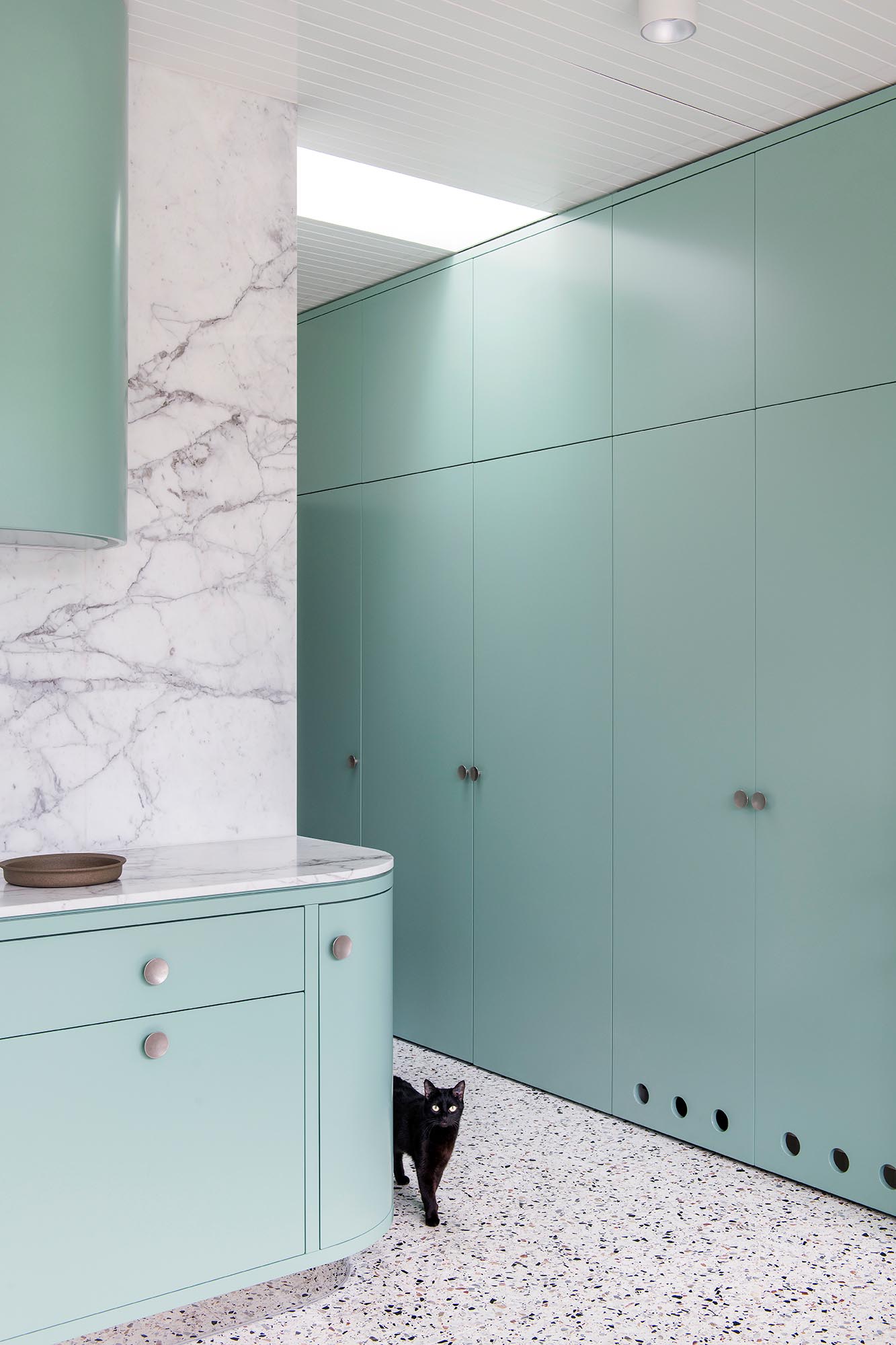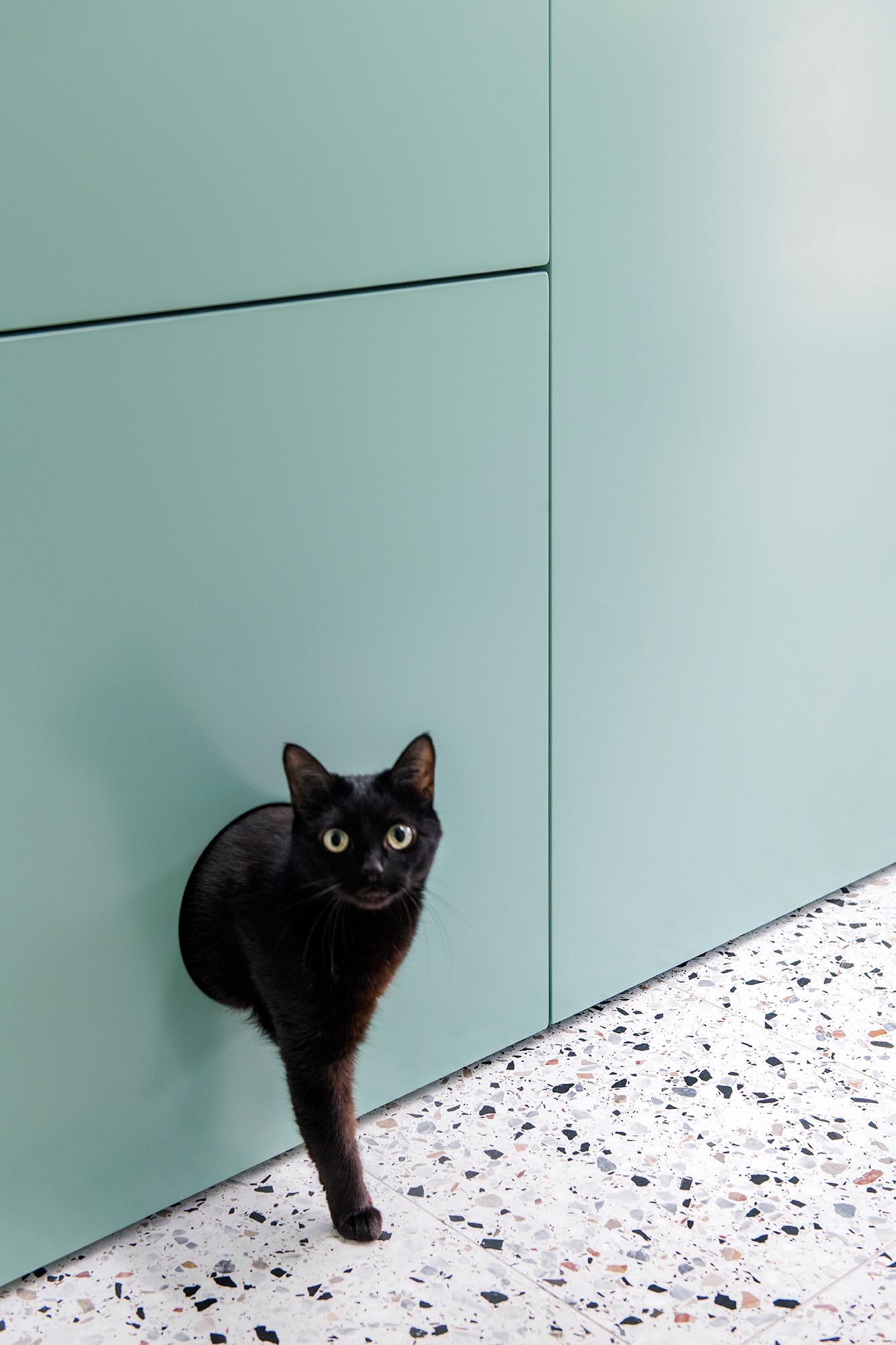 Another room in the home that has the same mint green color palette is the bathroom. The green tiles complement the cabinets that can be seen in the hallway, while the vanity has a curved design that ties in with the curved kitchen shelving.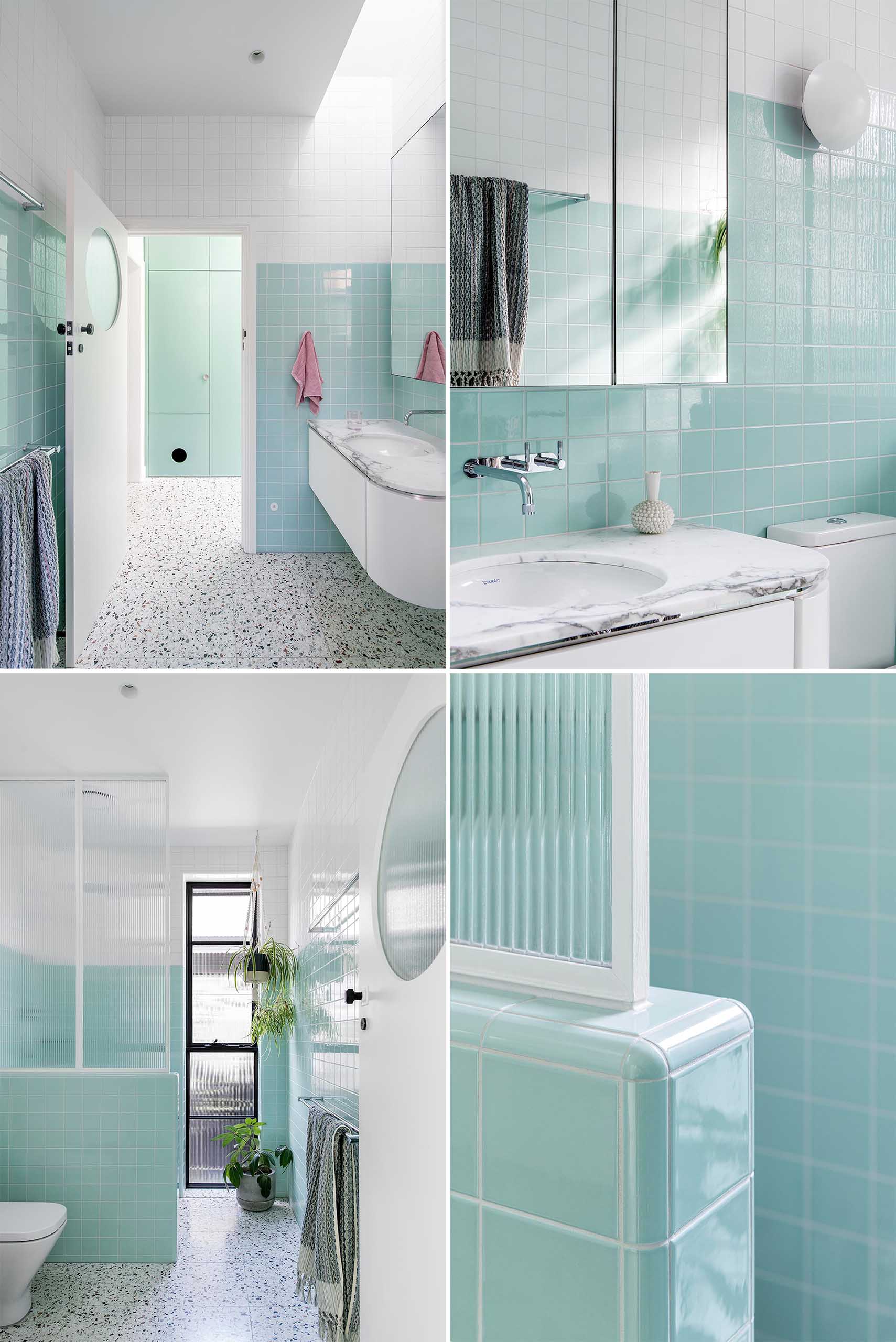 Let's take a look at the rest of the home…
The red brick exterior is traditional to the homes of this era, and the black trim and accents provide a contrasting element.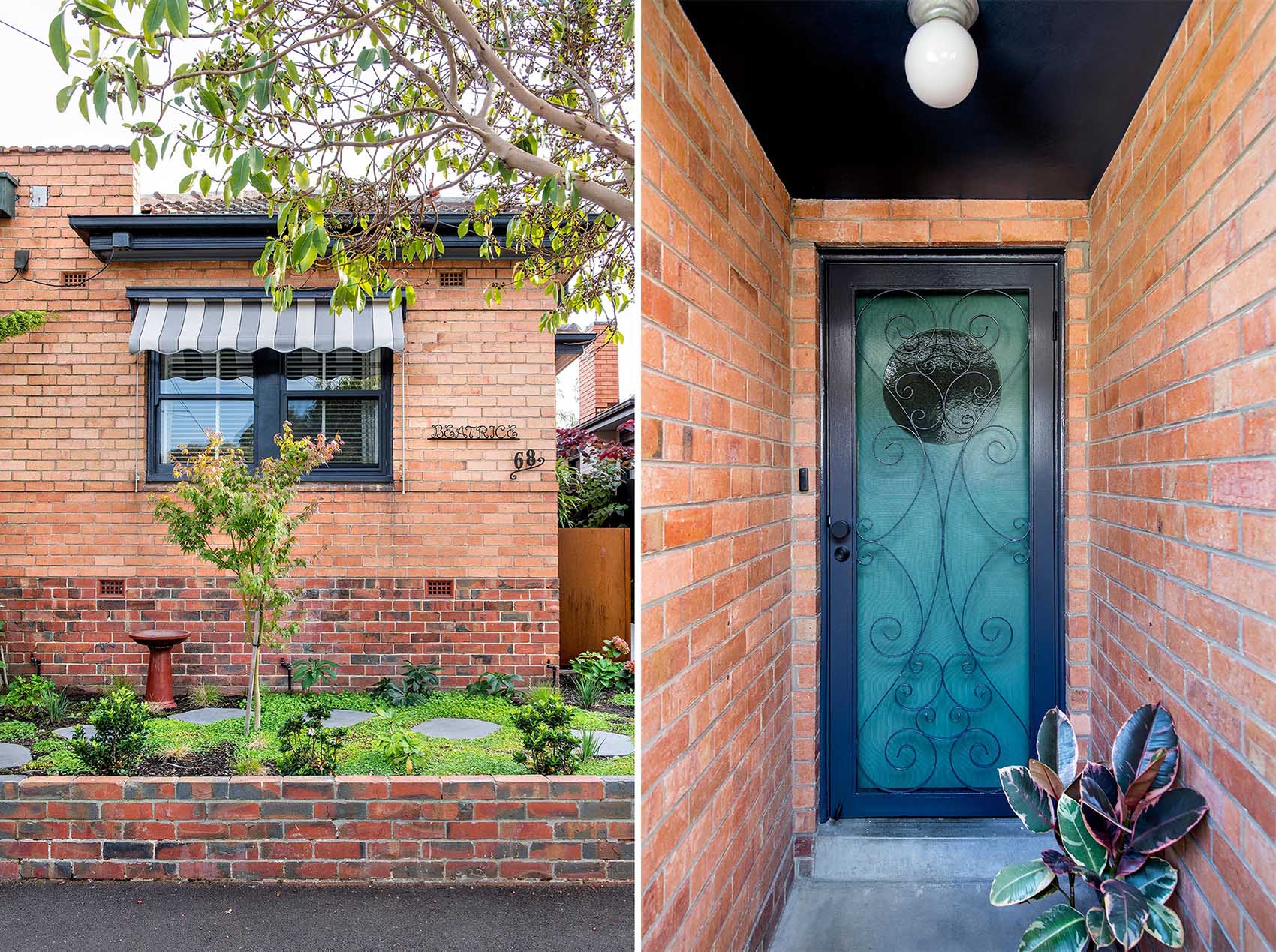 The black accents continue through to the side gate that has a curved design that matches the round handle.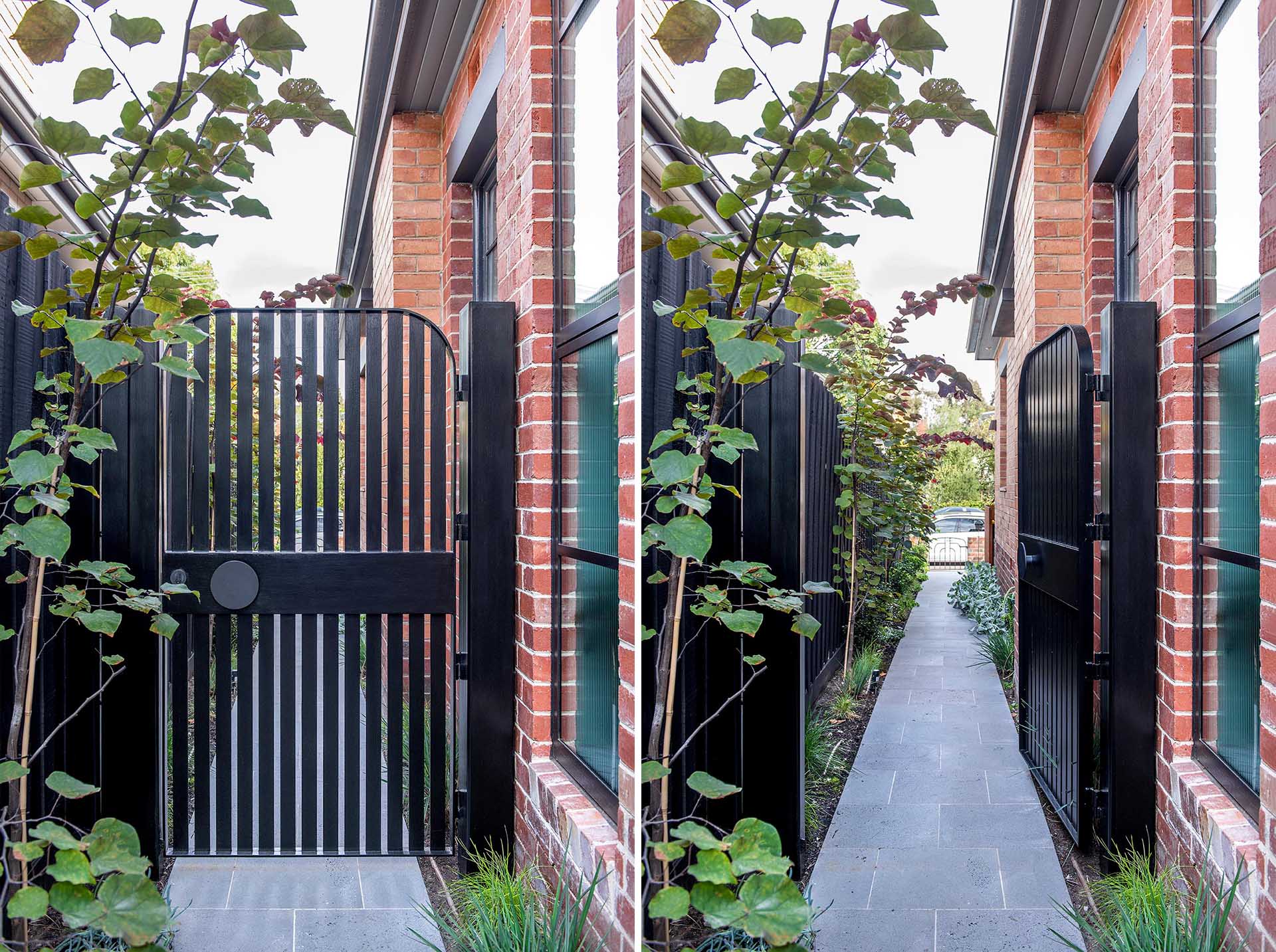 Inside, the living room received a fresh update with white walls and wood floors, while the black fireplace is surrounded by brick.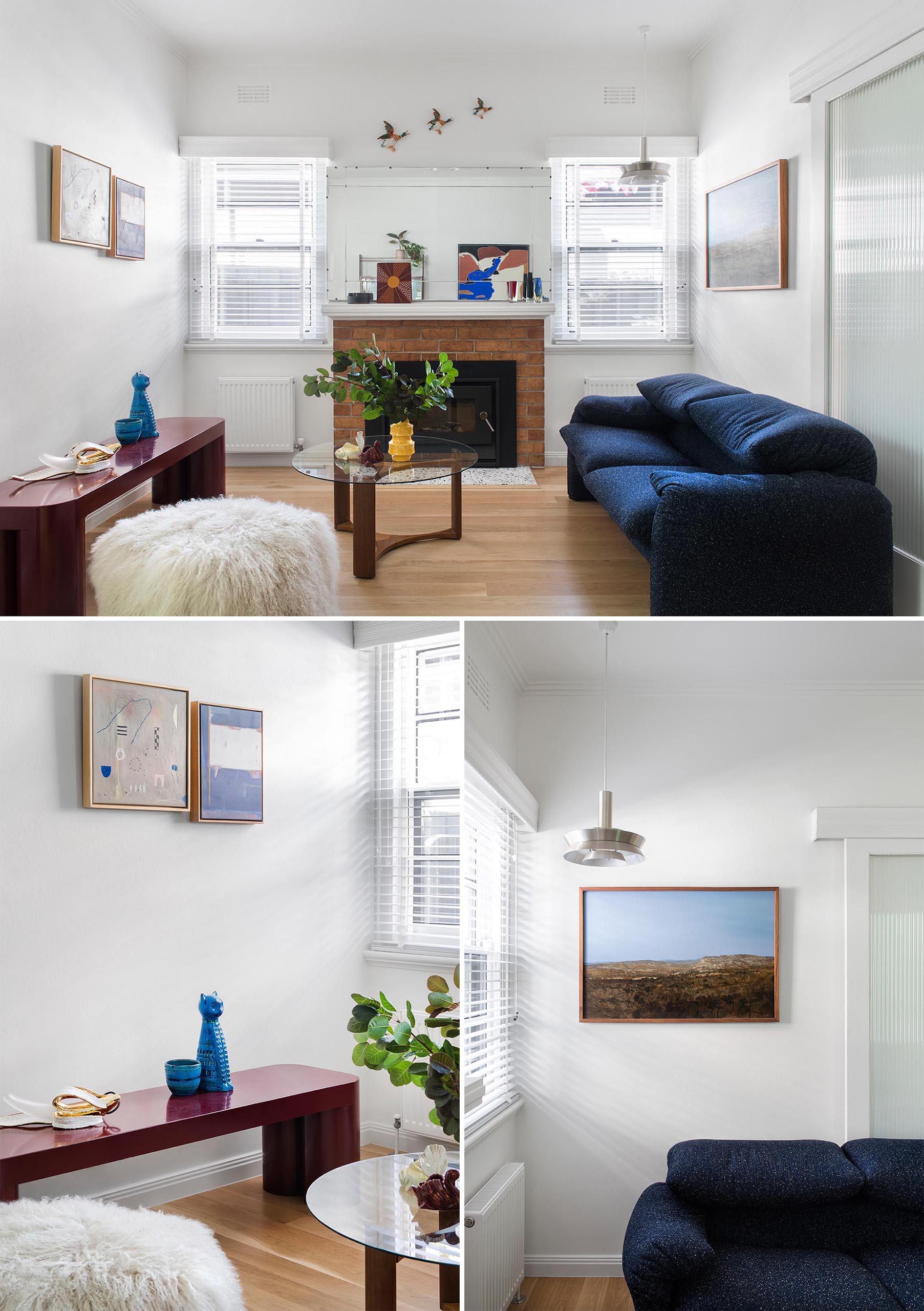 The bedroom has a bold pop of dark blue that wraps around the lower section of the wall.