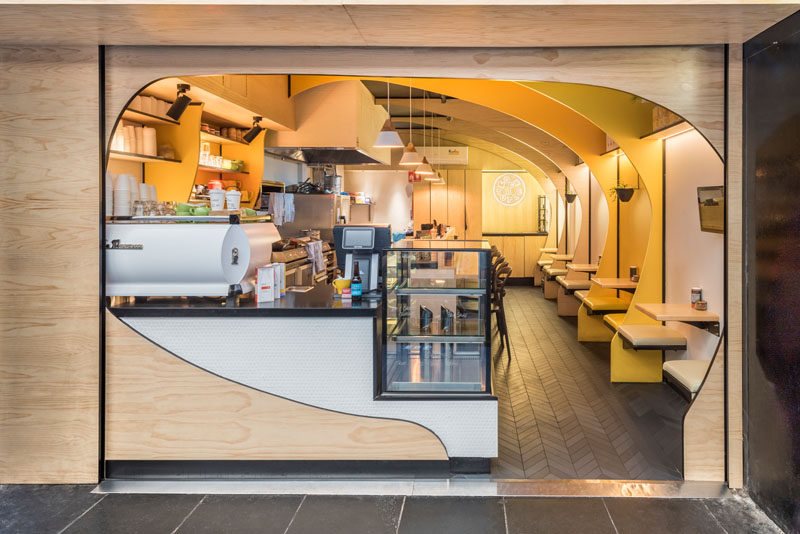 Australian-based Studio Y. have designed the branding and interiors of 'Mock Turtle', a café on Melbourne's iconic Degraves street.
The designers mention, "The name was derived from the idea of Mock turtle soup, which was created in the mid-18th century as an affordable imitation of green turtle soup, long considered a delicacy in Victorian times. Branching off from this, we created an alphabet soup bowl brand that became a design driver for this small space in Degraves Street."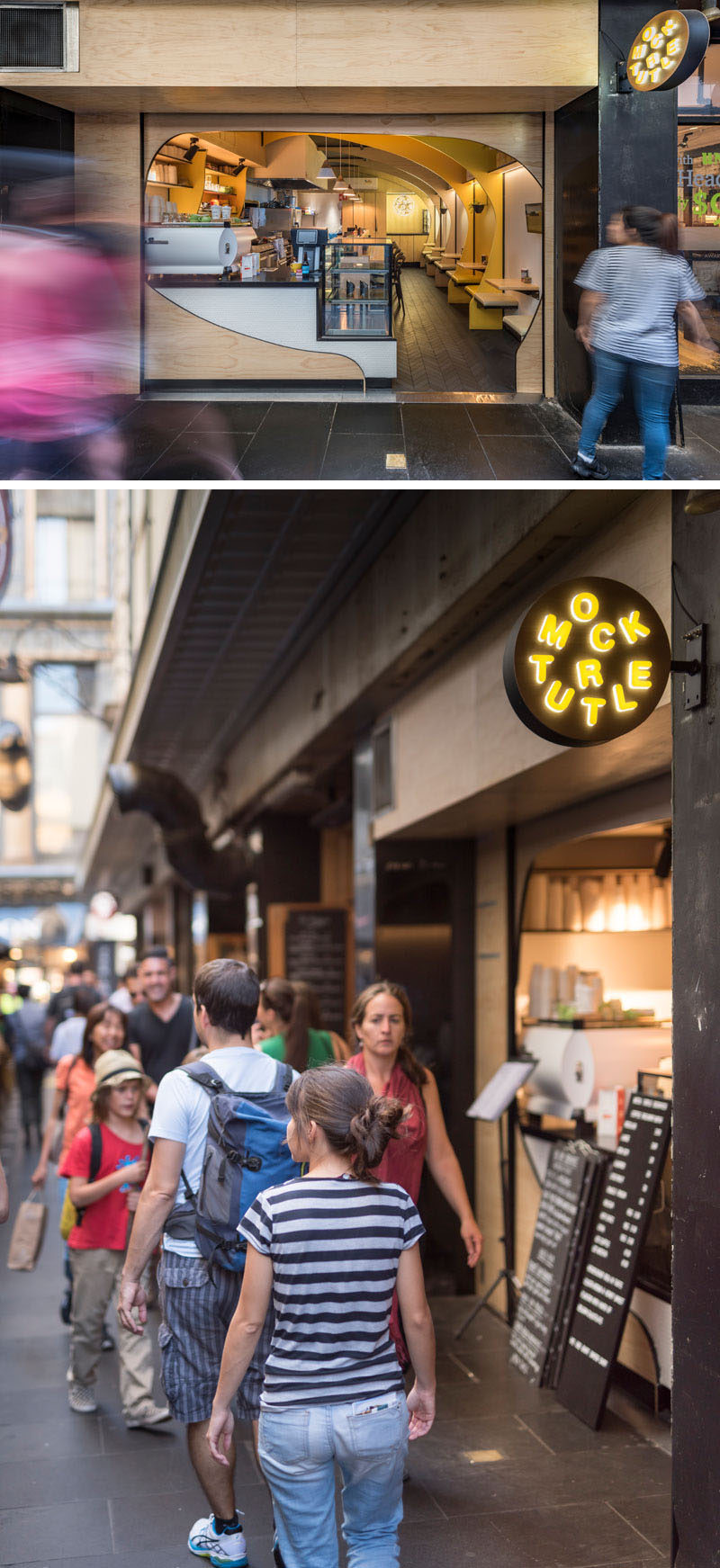 ---
Signature colors of yellow and black have been combined with wood and white to create a unique and fun interior, that brightens up the small space, and draws people inside.
---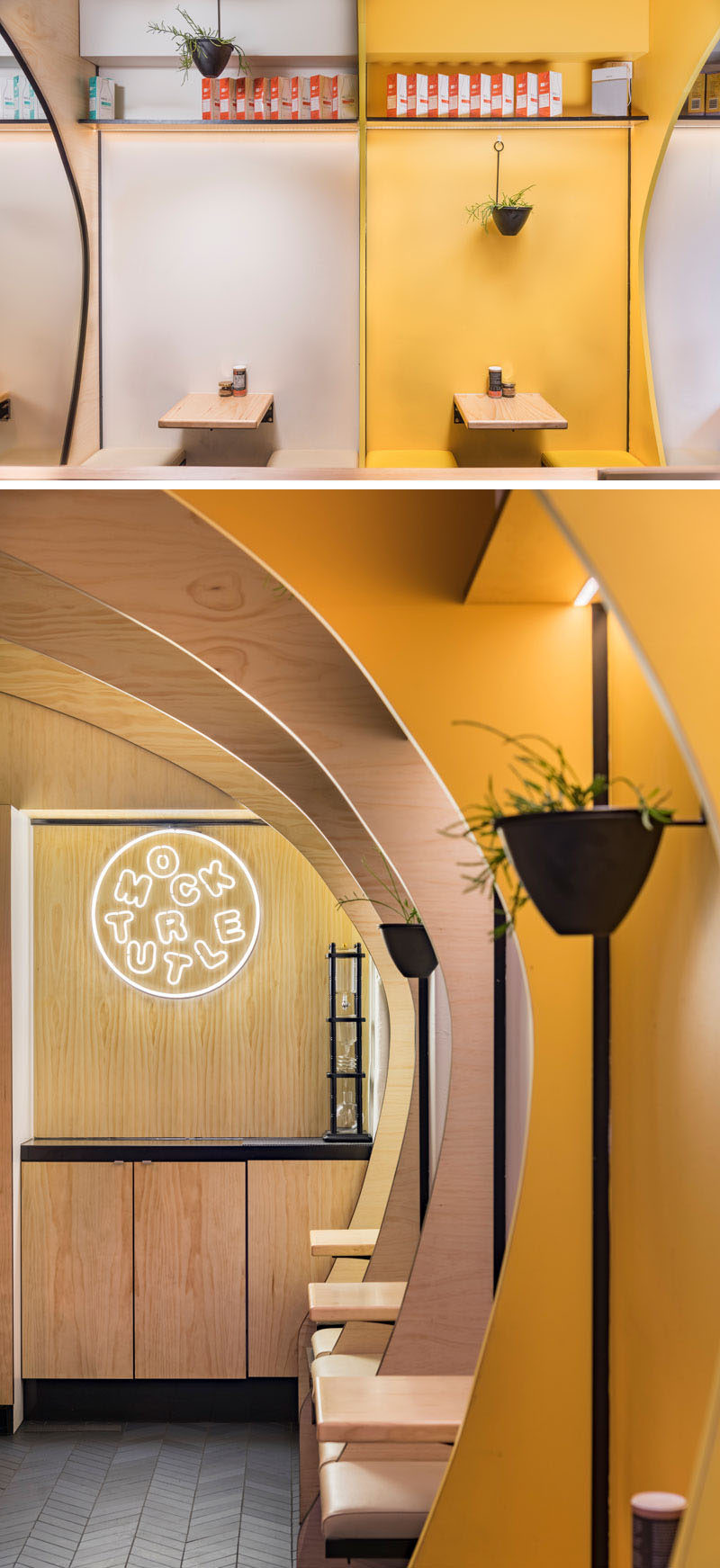 ---