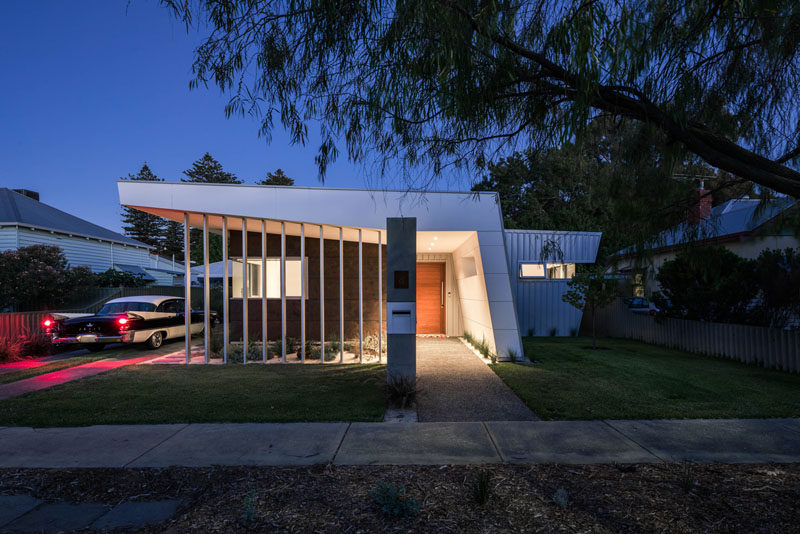 Modular architecture firm mishack., worked together with their clients to design a modern home that was inspired by their deep love of mid-century architecture, and in particular, The Kaufmann House in Palm Springs by Richard Neutra.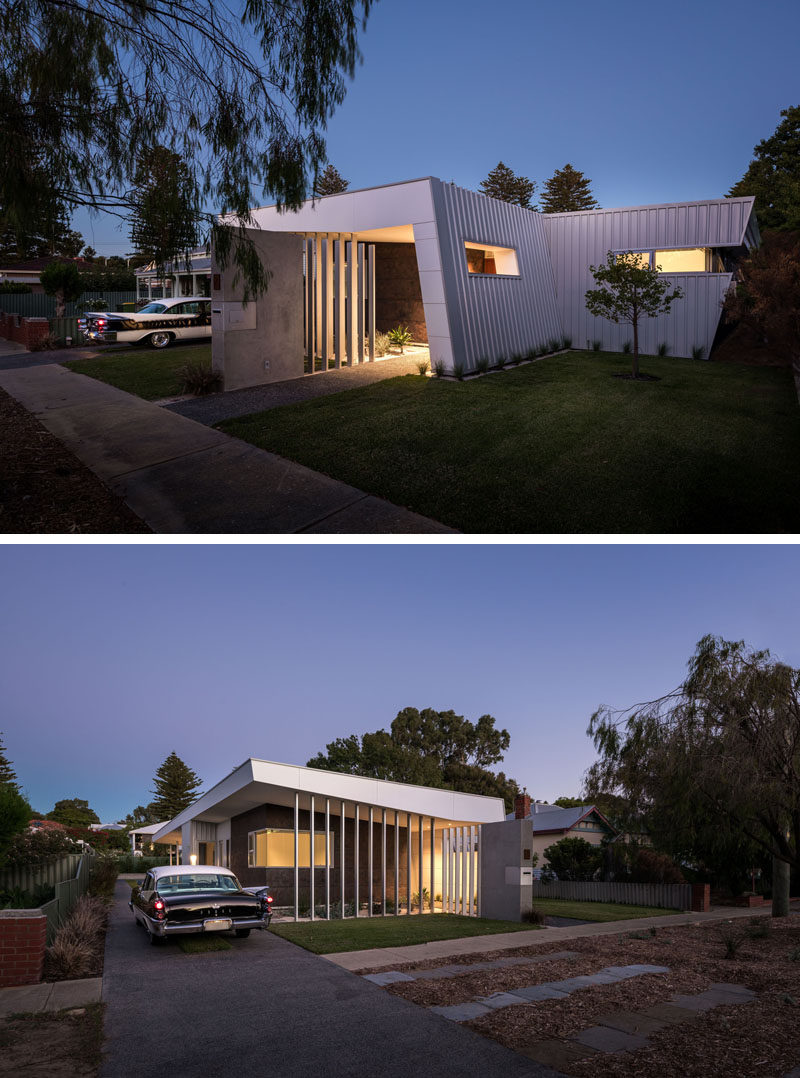 ---
Located in Fremantle, Western Australia, the house has been designed so that it can adapt as the needs of this family of two adults and 3 young children change over time. Spaces like the rear carport can be built on to create a separate retreat for the parents and eventually handover the main part of the house to the growing children.
---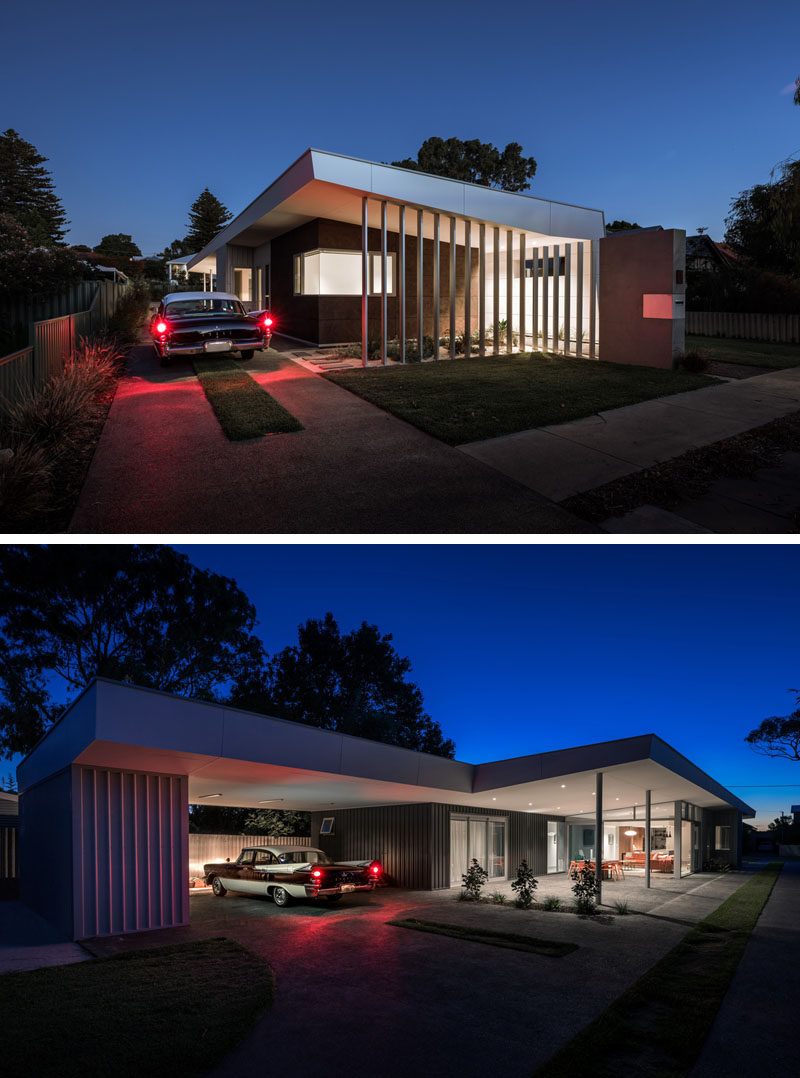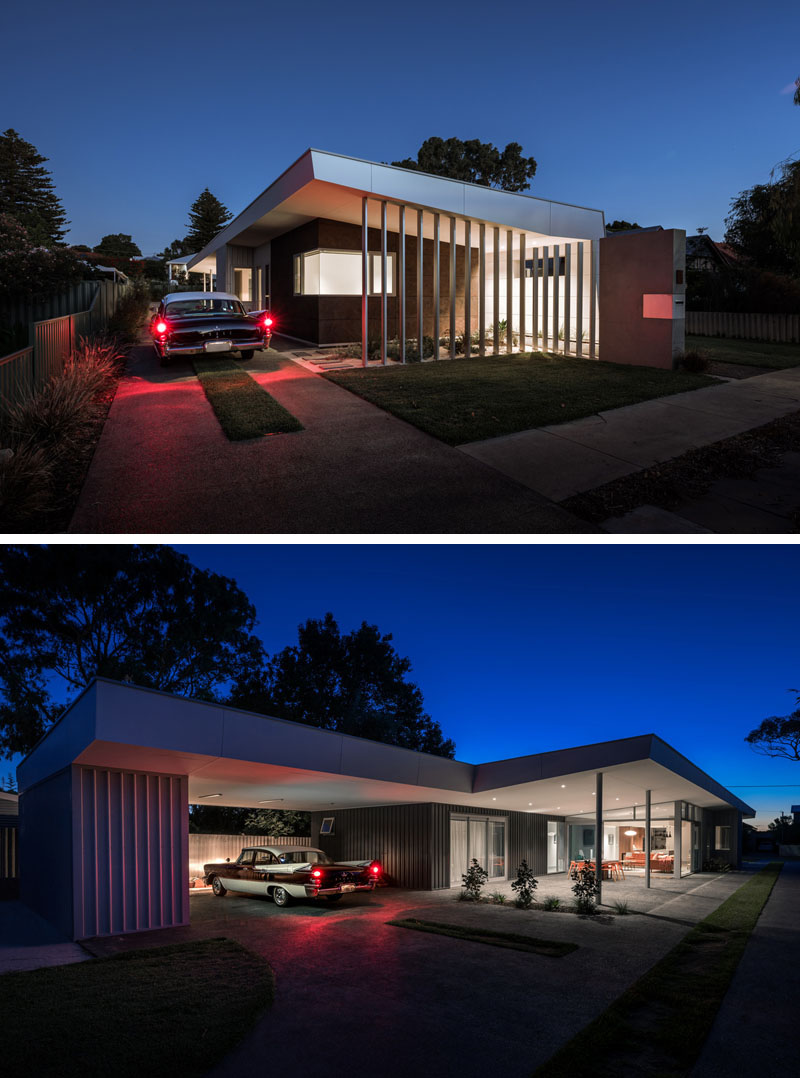 ---
Inside the home, there's an open living area with two fireplaces, that's flooded in daylight during the day and has a seamless integration with the outdoor living area by the carport.
---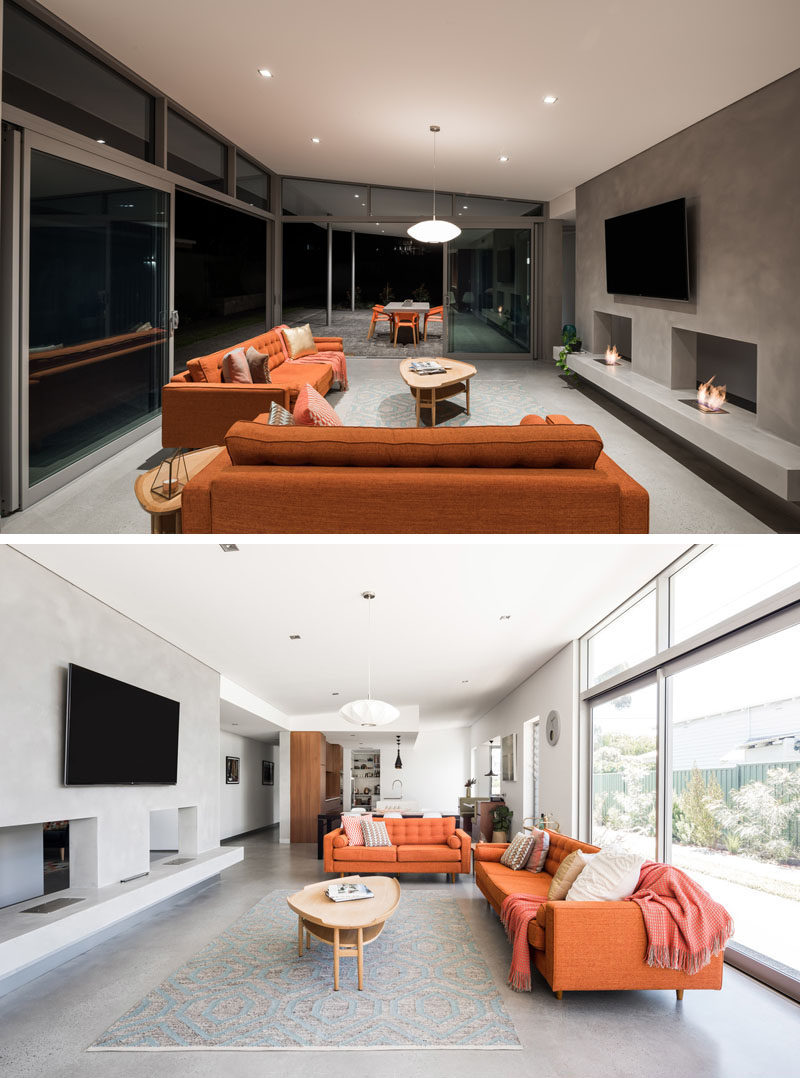 ---
Drawing from mid-century design and American Diner styled breakfast booths, a custom booth was created in an alcove opposite the kitchen that acts as a natural hub for the family.
---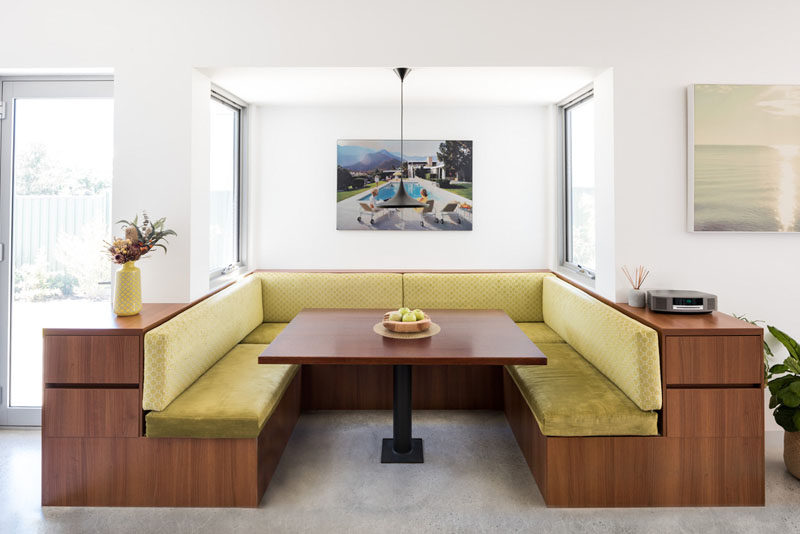 ---
The same wood used to design the booth has been used in the kitchen, to create a sense of continuity, while the white countertops and backsplash help to keep it bright.
---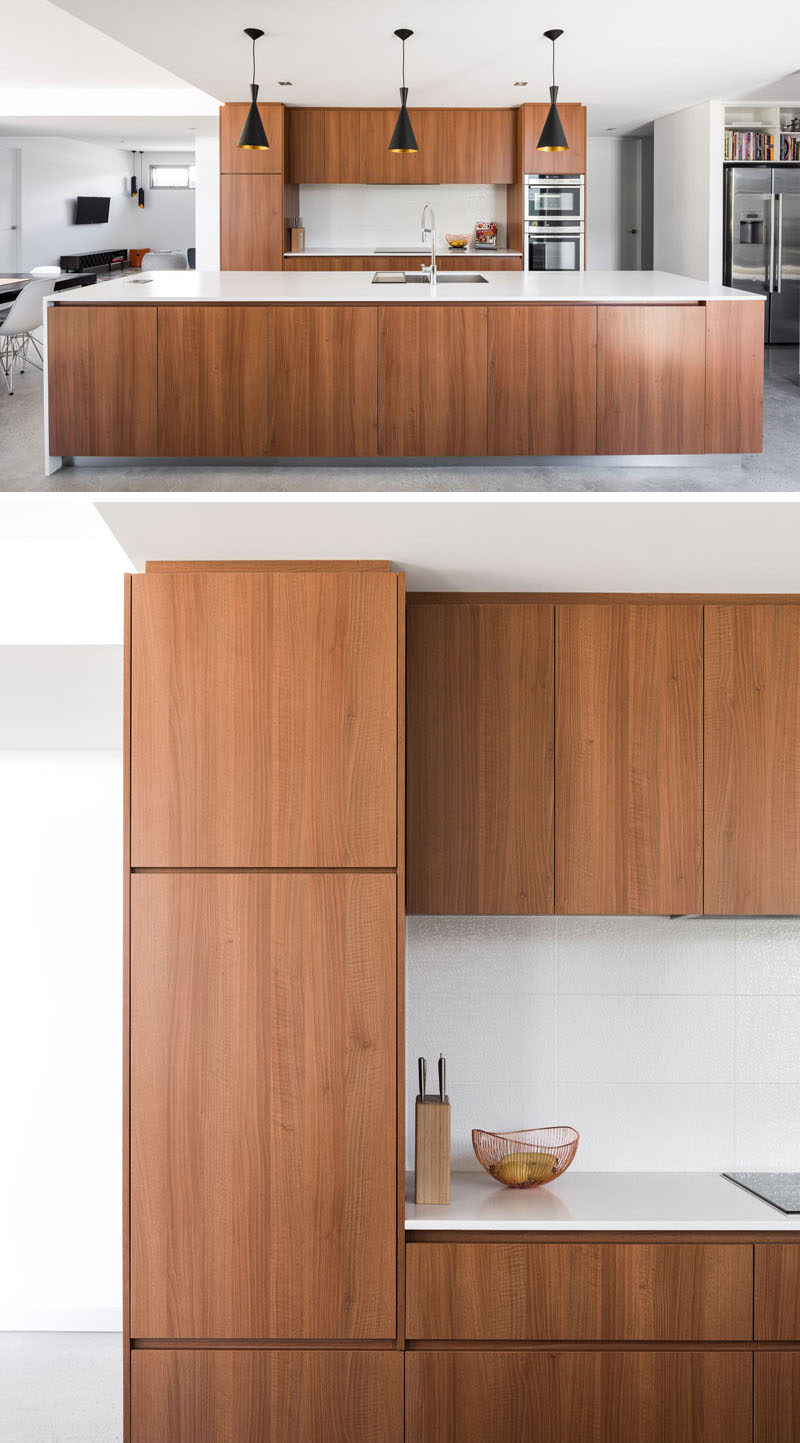 ---
A central passage acts as a simple access spine delineating and connecting the private and communal spaces.
---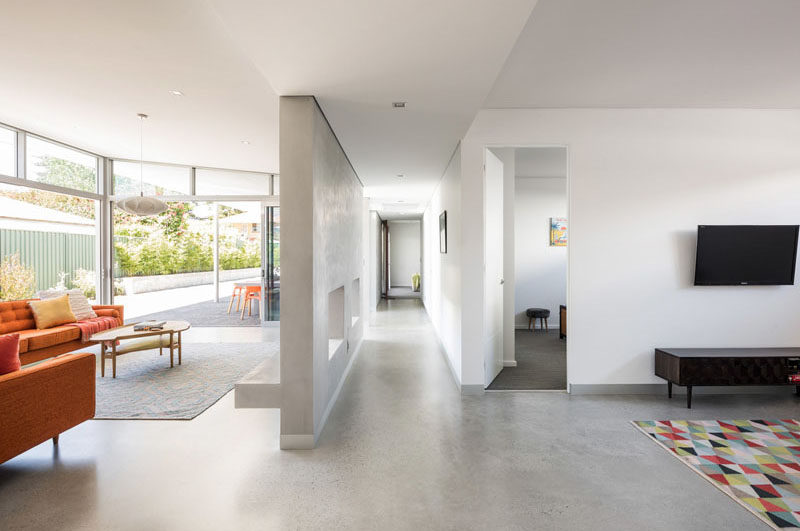 ---
Simple furnishings have been used in the bedroom, and soft white curtains provide privacy without sacrificing the natural light.
---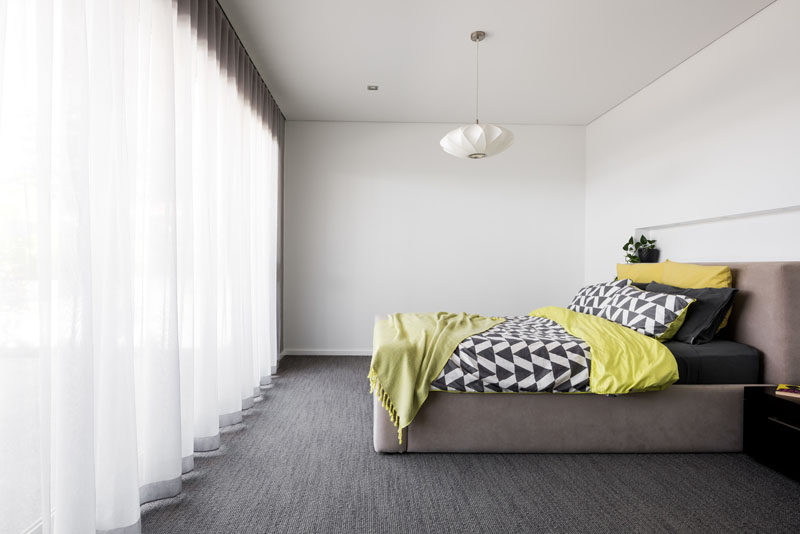 ---
In the bathroom, a black vanity matches the tiles, while the white counter matches the freestanding bathtub, and a grey accent wall provides a backdrop for the bath and allows for a small shelf and mirror.
---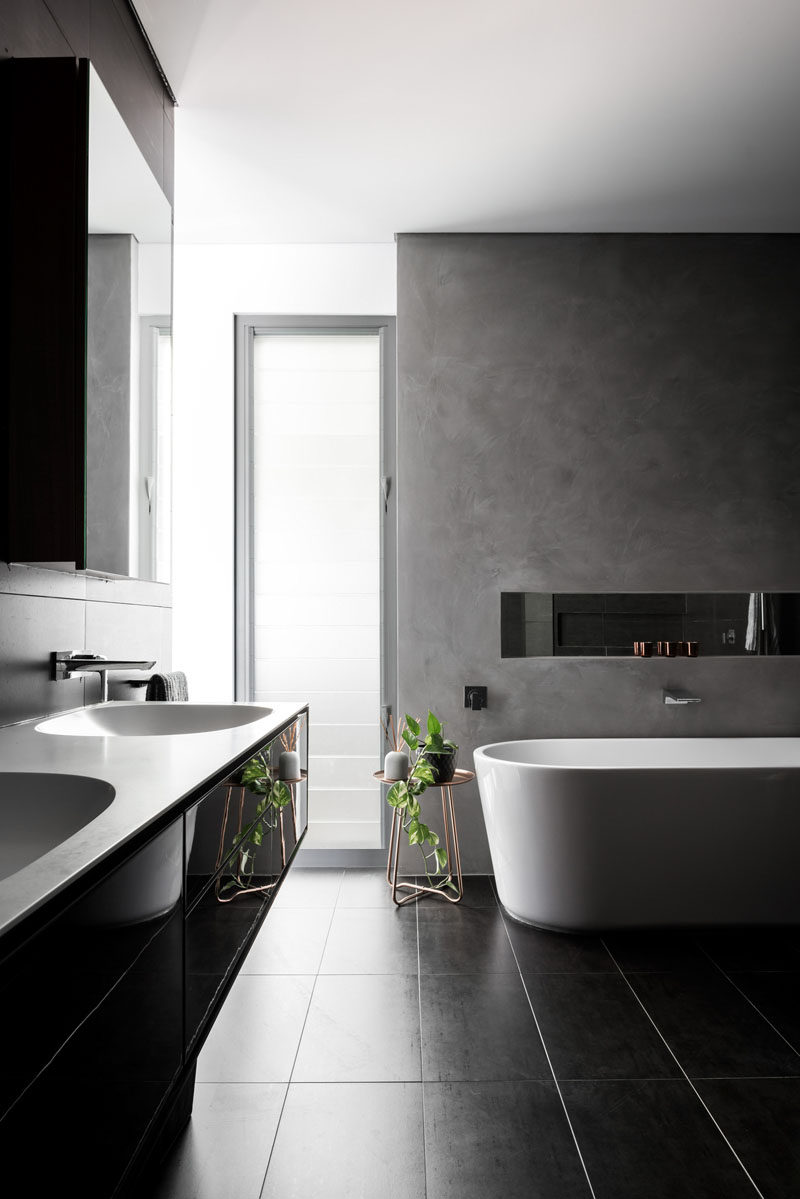 ---