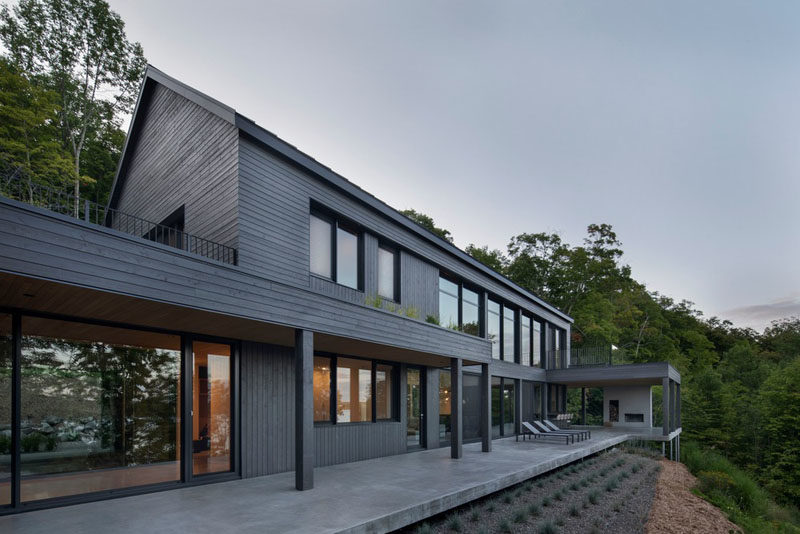 Bourgeois / Lechasseur architects has recently completed a modern barnhouse in Canada, after their clients were inspired by the local region's long farm buildings.
The house is designed as two separate areas, the first, a combined guest loft, garage and artist studio, that's connected by a glass tunnel to the second, the main house.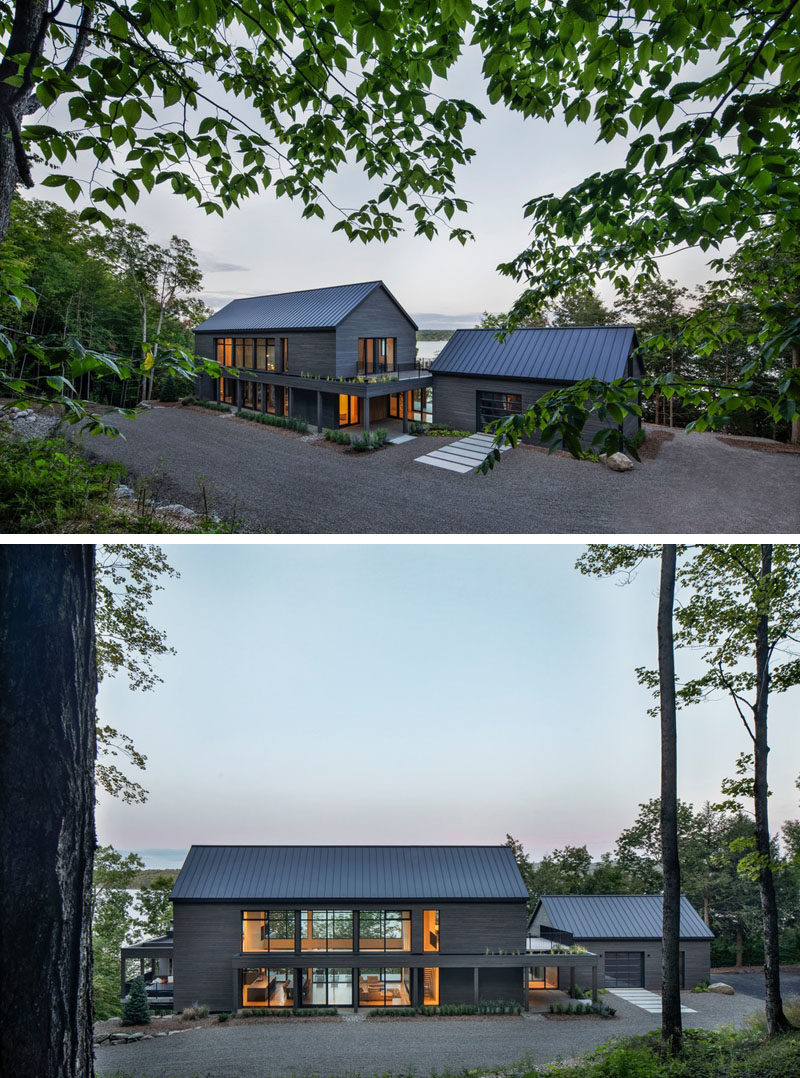 ---
The main house has a large open-plan great room that's lined with a wall of windows.
---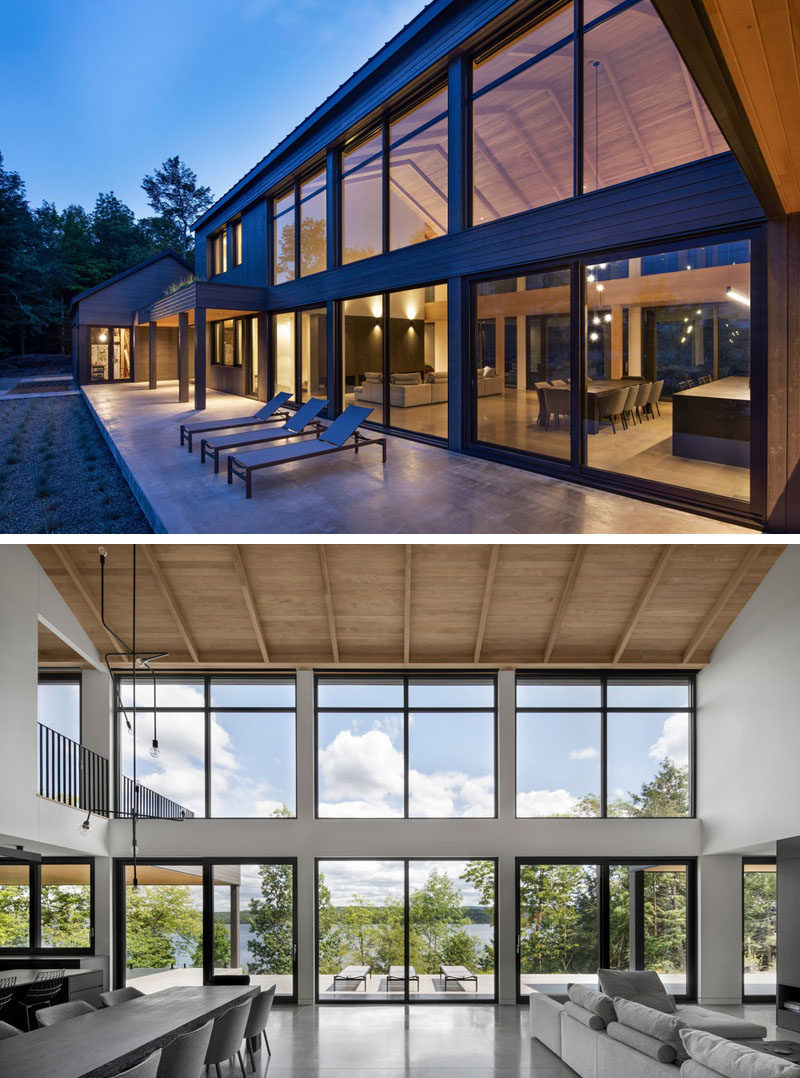 ---
Inside, the gabled roof is highlighted by the wood-line ceiling that draws the eye upward. In the living room, a collection of cabinets houses the television and fireplace.
---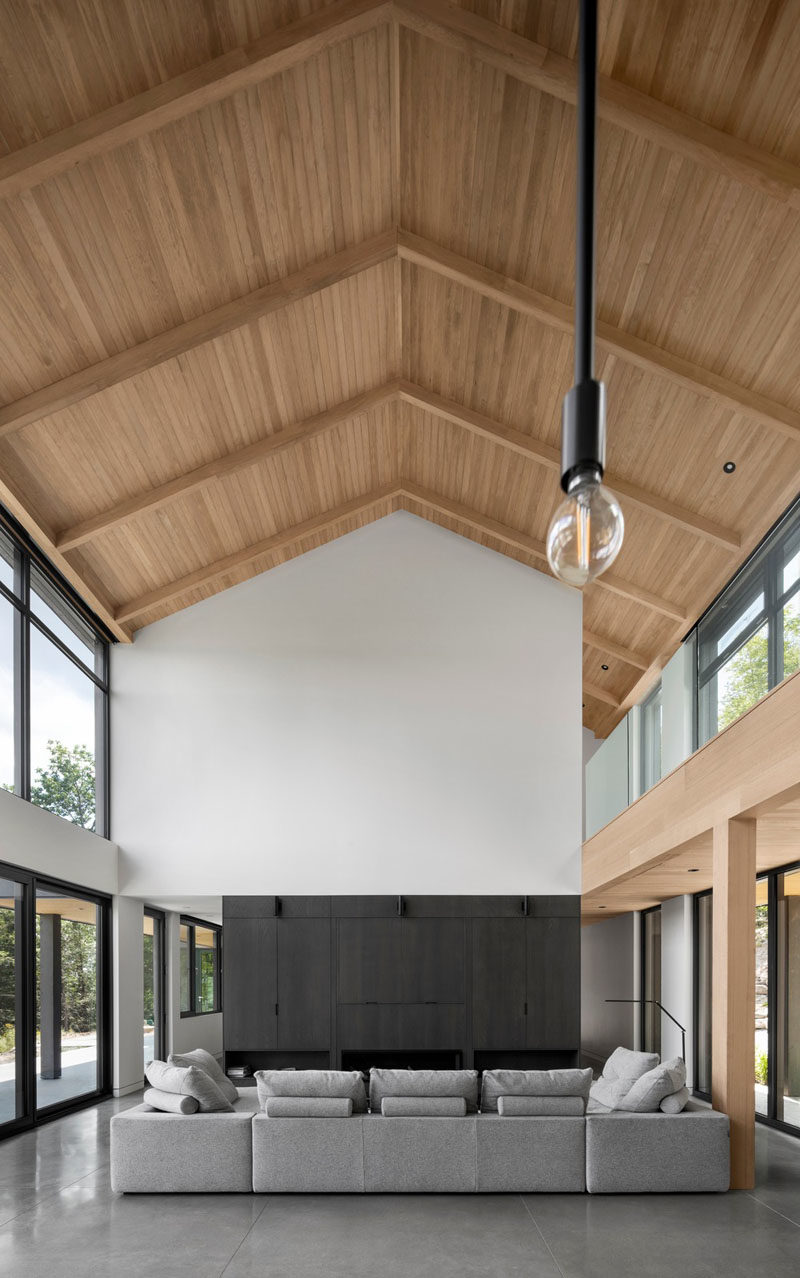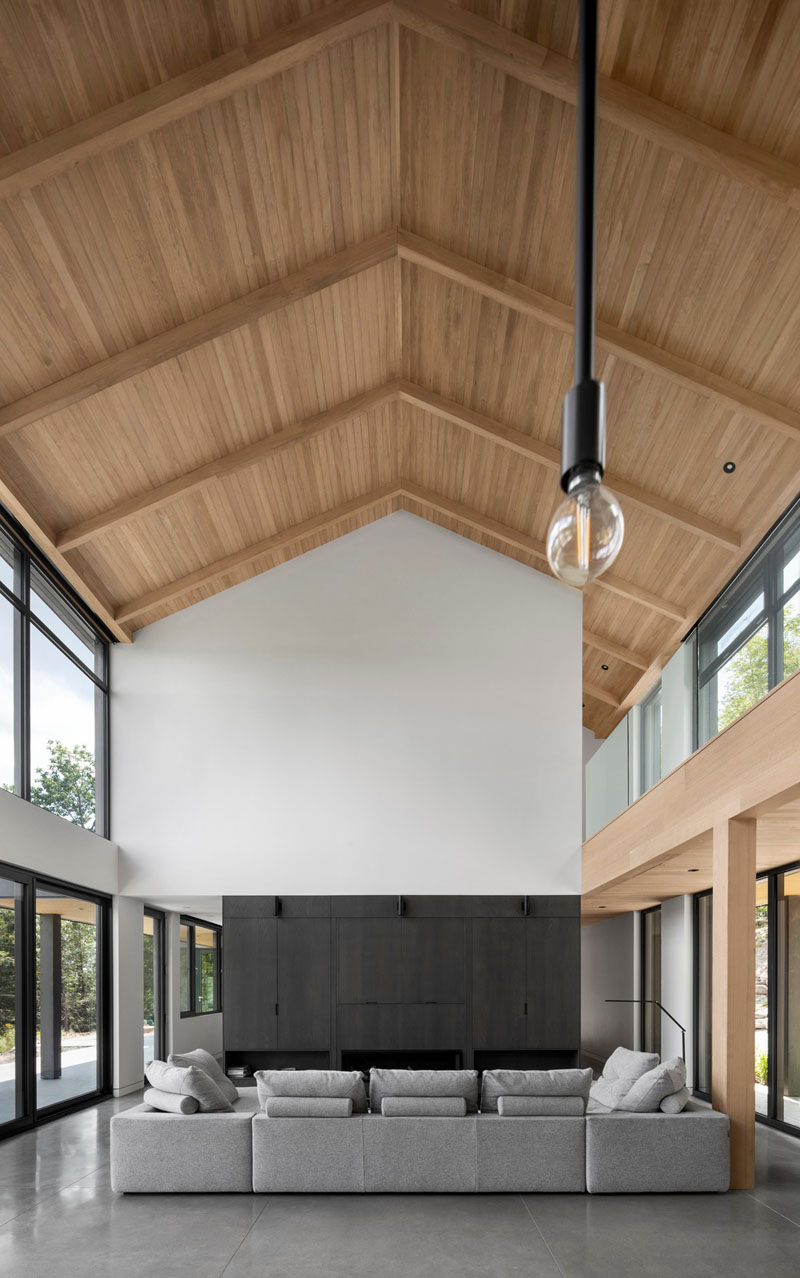 ---
At the opposite end of the great room is the dining room and kitchen, where the grey furniture and dark kitchen complement the polished concrete floors, but at the same time contrast the bright interior.
---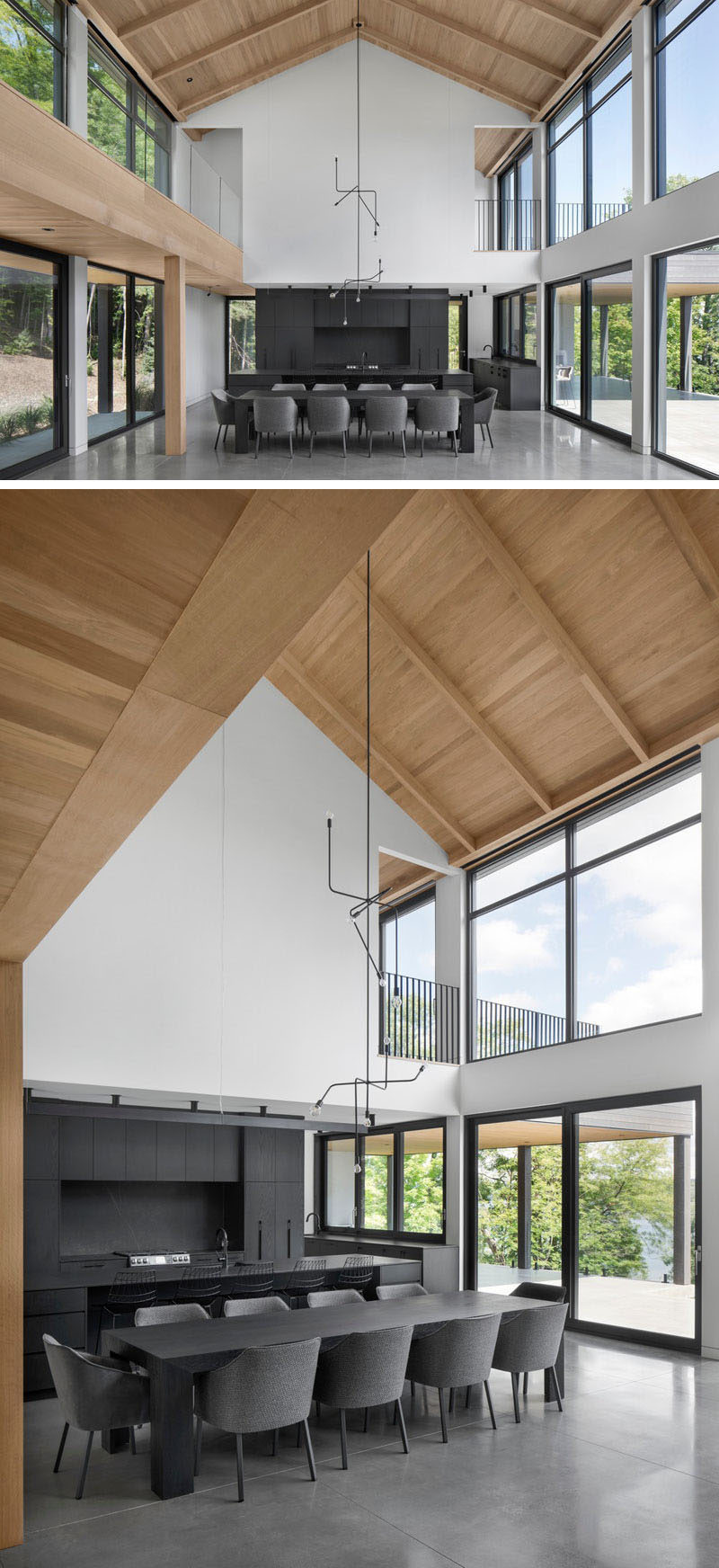 ---
Upstairs, there's a bedroom with minimal furniture, that solely focused on the tree and water views.
---