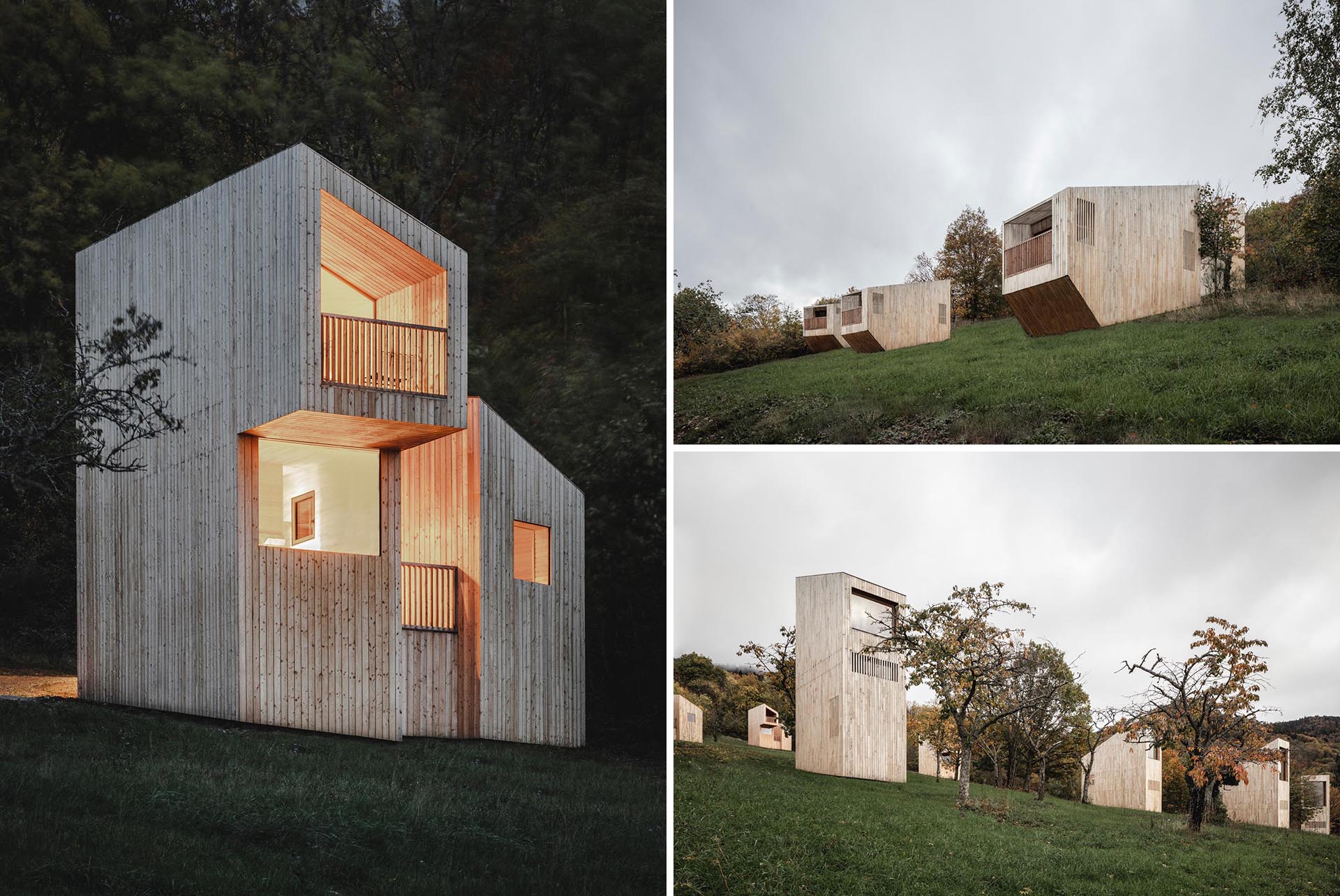 Reiulf Ramstad Arkitekter in collaboration with ASP Architecture has designed the Breitenbach Landscape Hotel.
Located near Alsace, France, the ecotourism hotel design has been inspired by Scandinavian traditions, the meeting of two cultures (French and Scandinavian), as well as nature and architecture.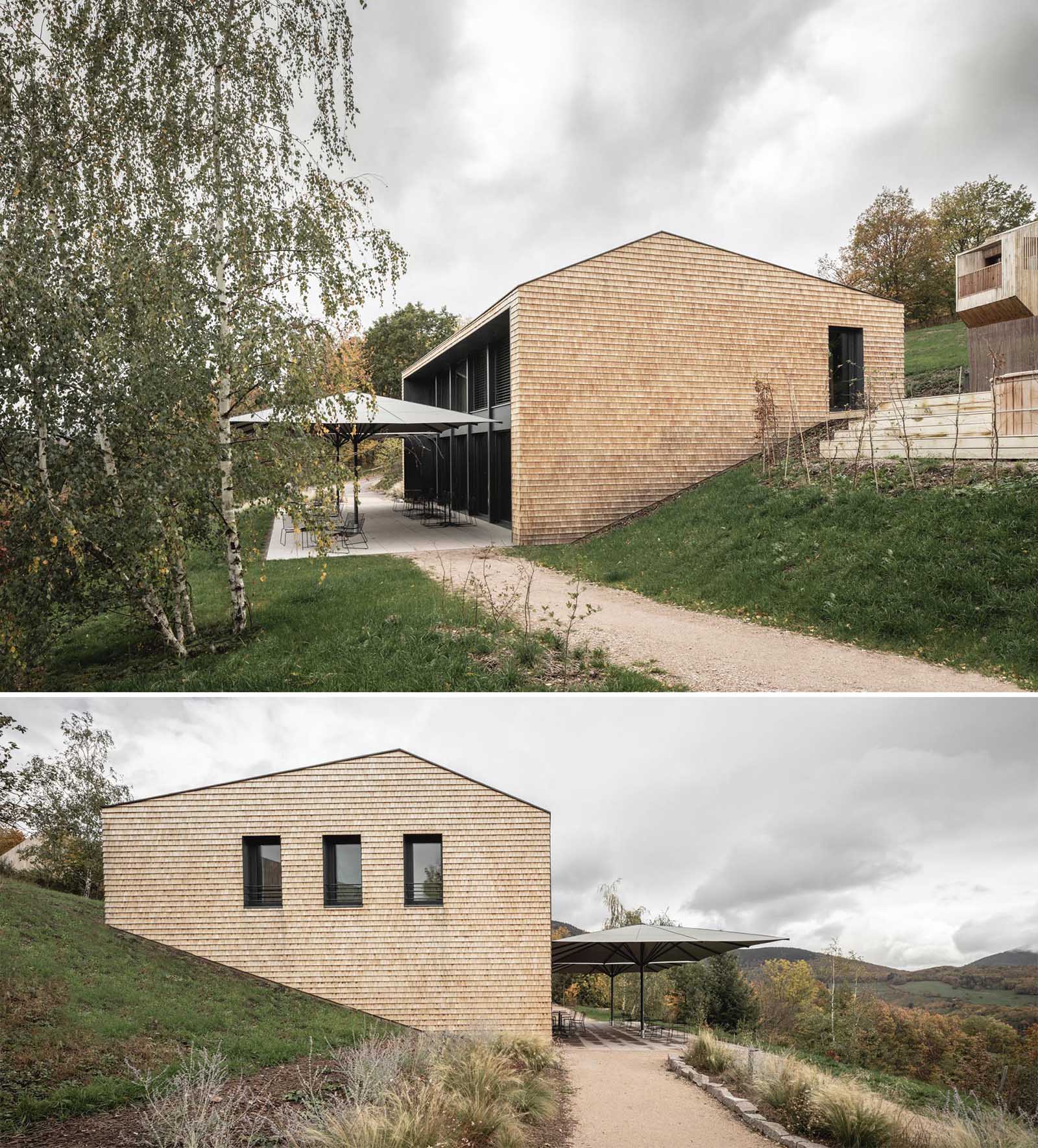 The main building of the hotel, whose exterior is wrapped in Alsatian chestnut shingles, includes a reception, restaurant, and spa, as well as the director's apartment.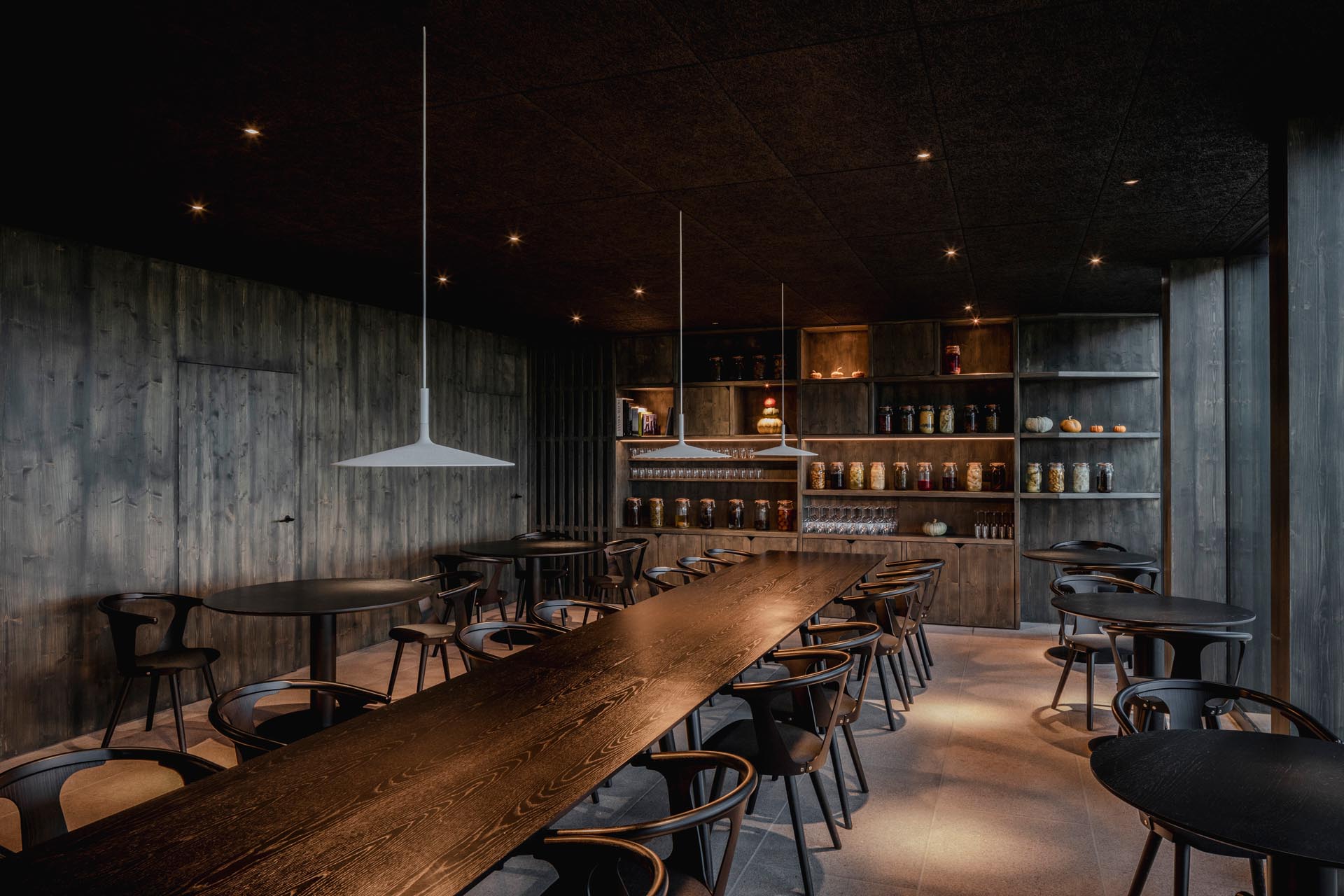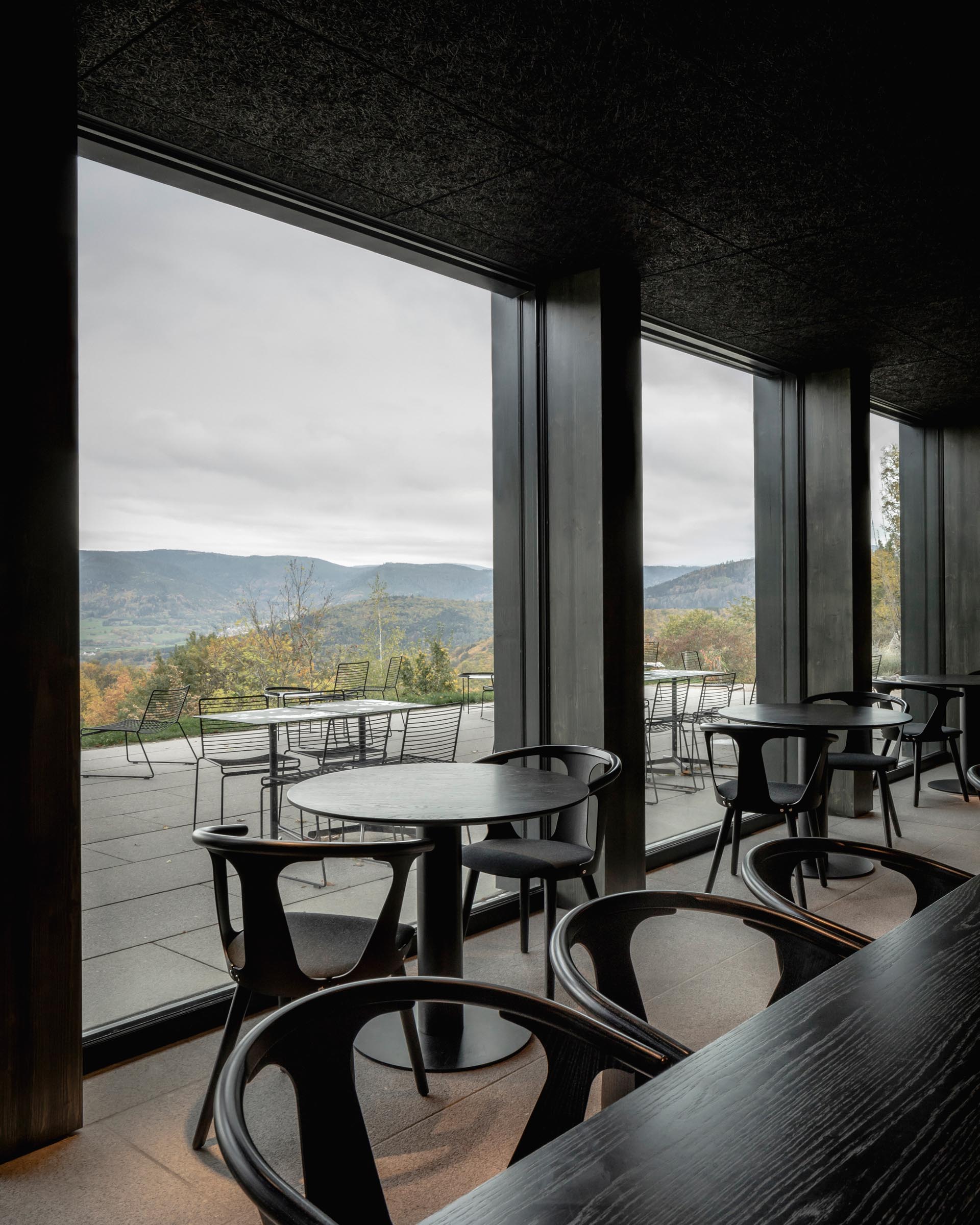 The guest rooms of the hotel are actually 14 cabins that dot the hillside, much like boulders on a slope. The design of the wood cabins balances both privacy and outlook.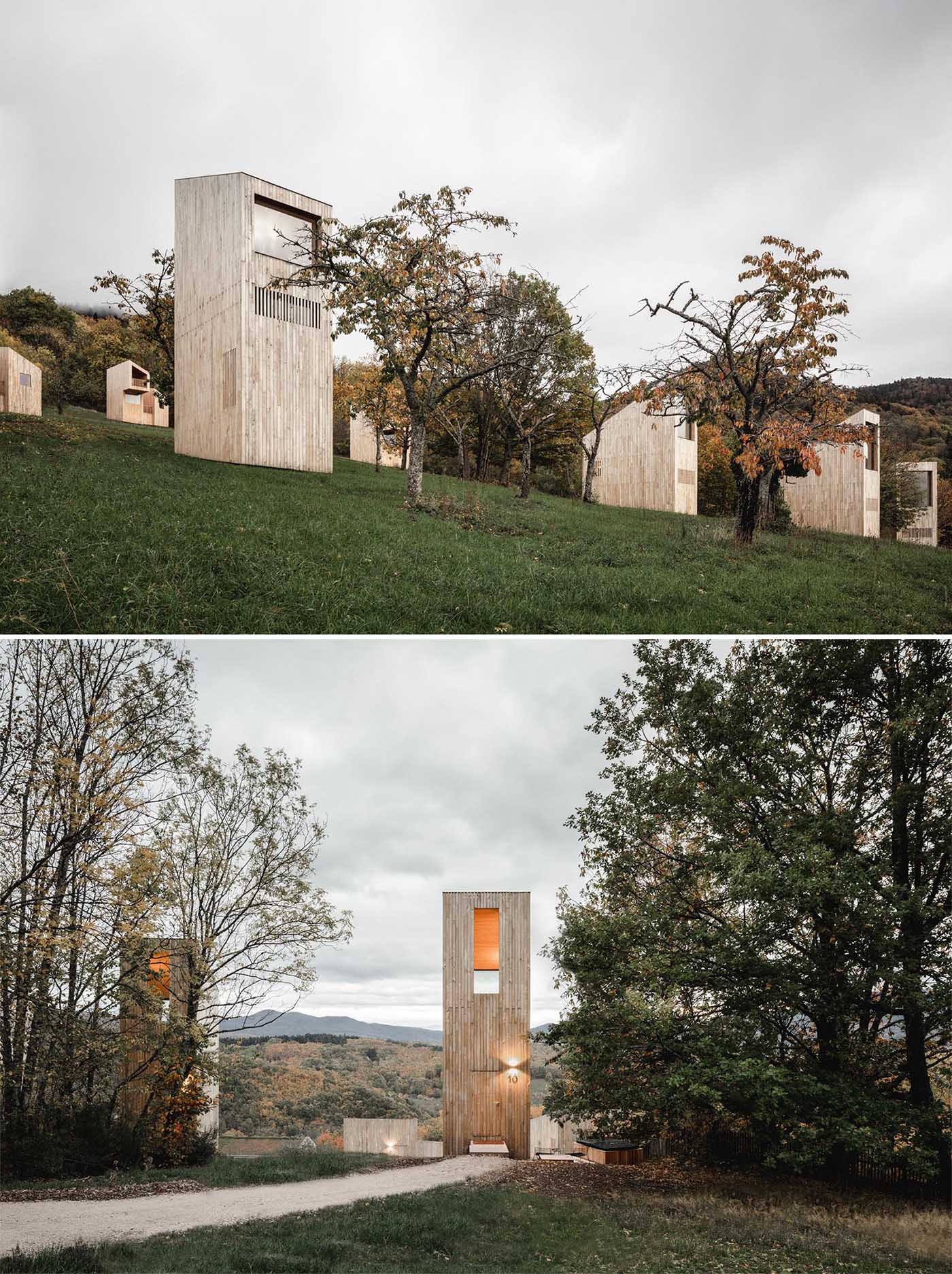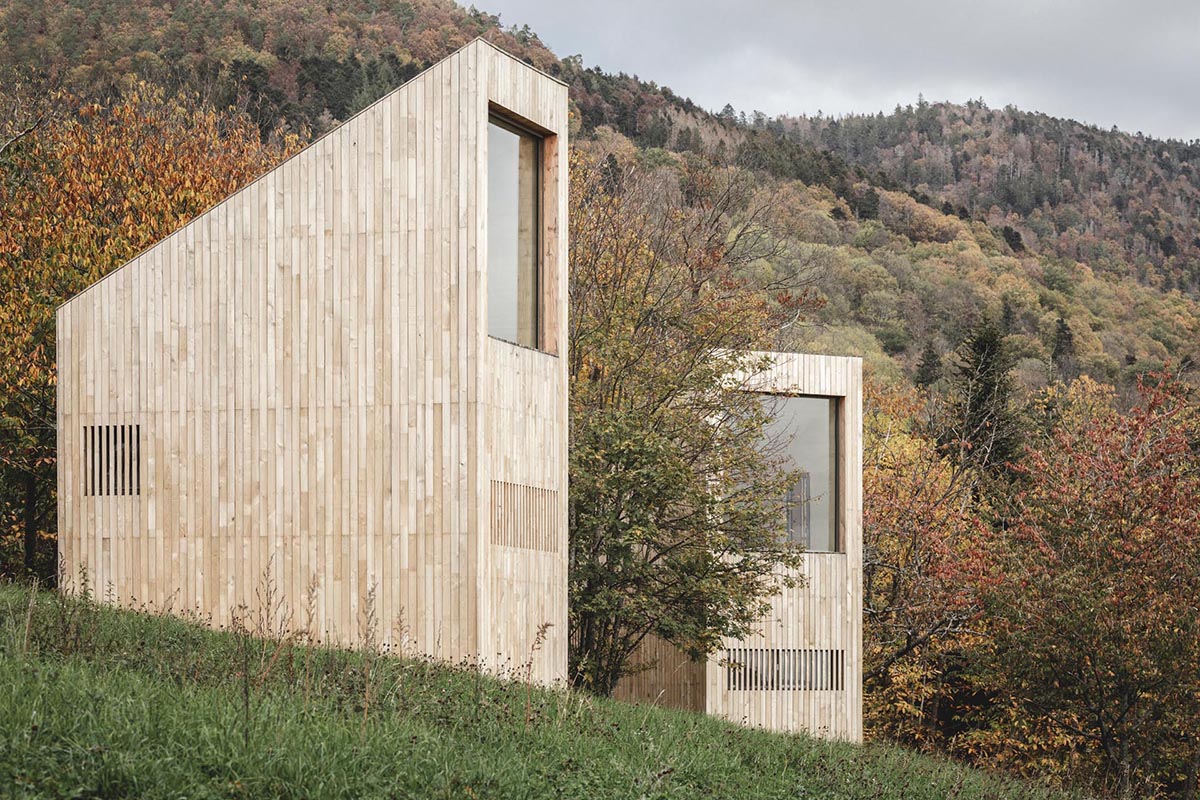 The cabins have been placed on the hillside, and as they are built on stilts, they are even removable, so that the landscape stays preserved and natural.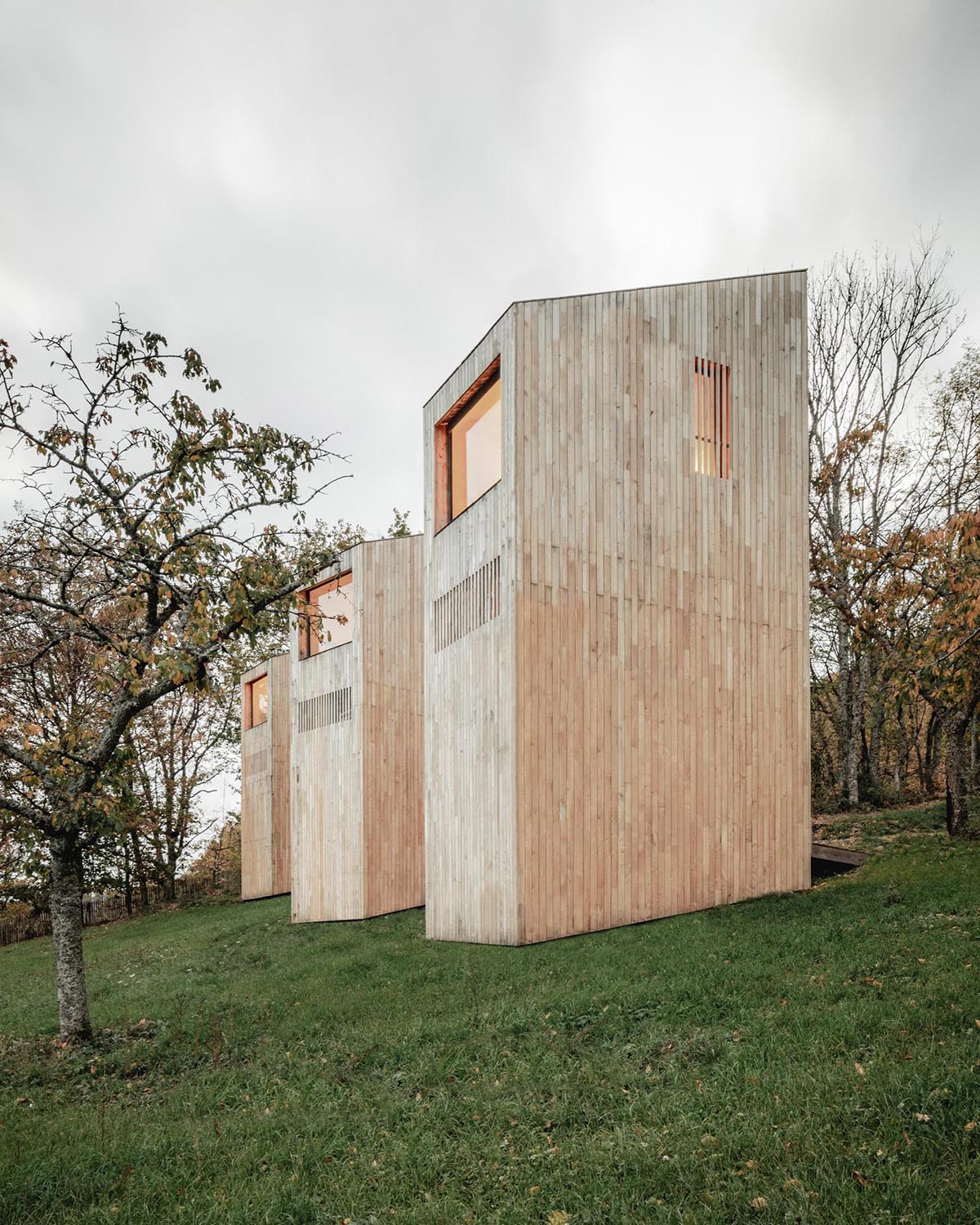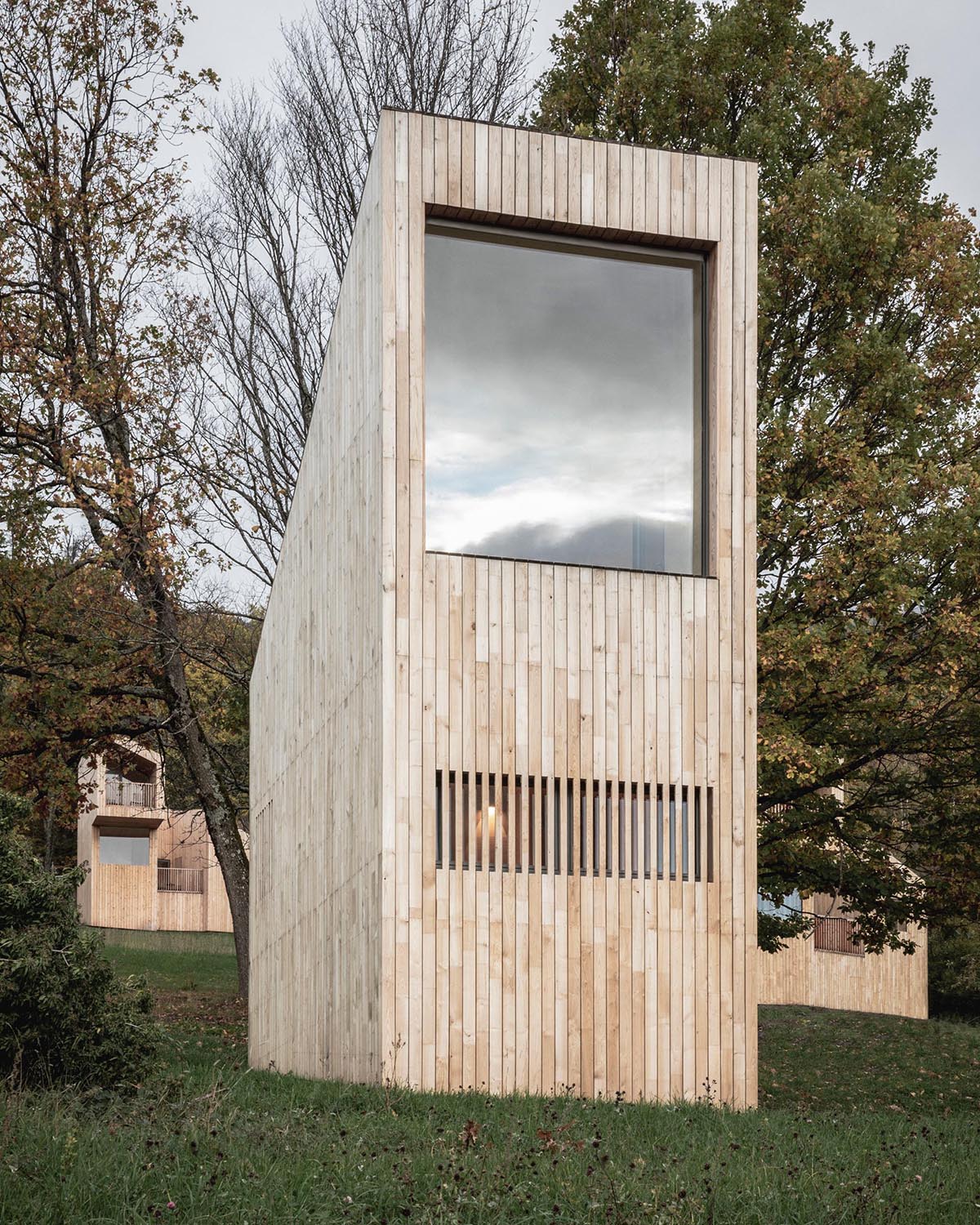 Untreated and locally sourced chestnut tree (cut on the hill opposite the hotel) clads all of the exterior, combined only with large glass openings.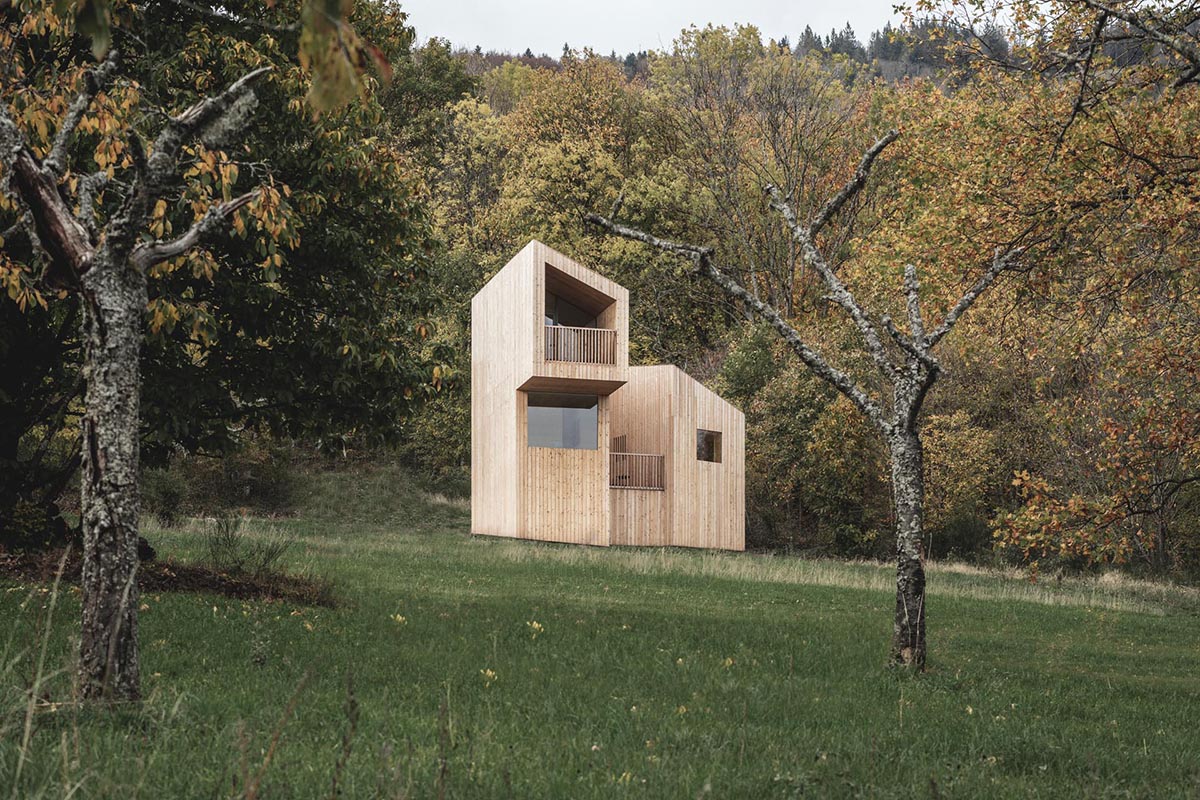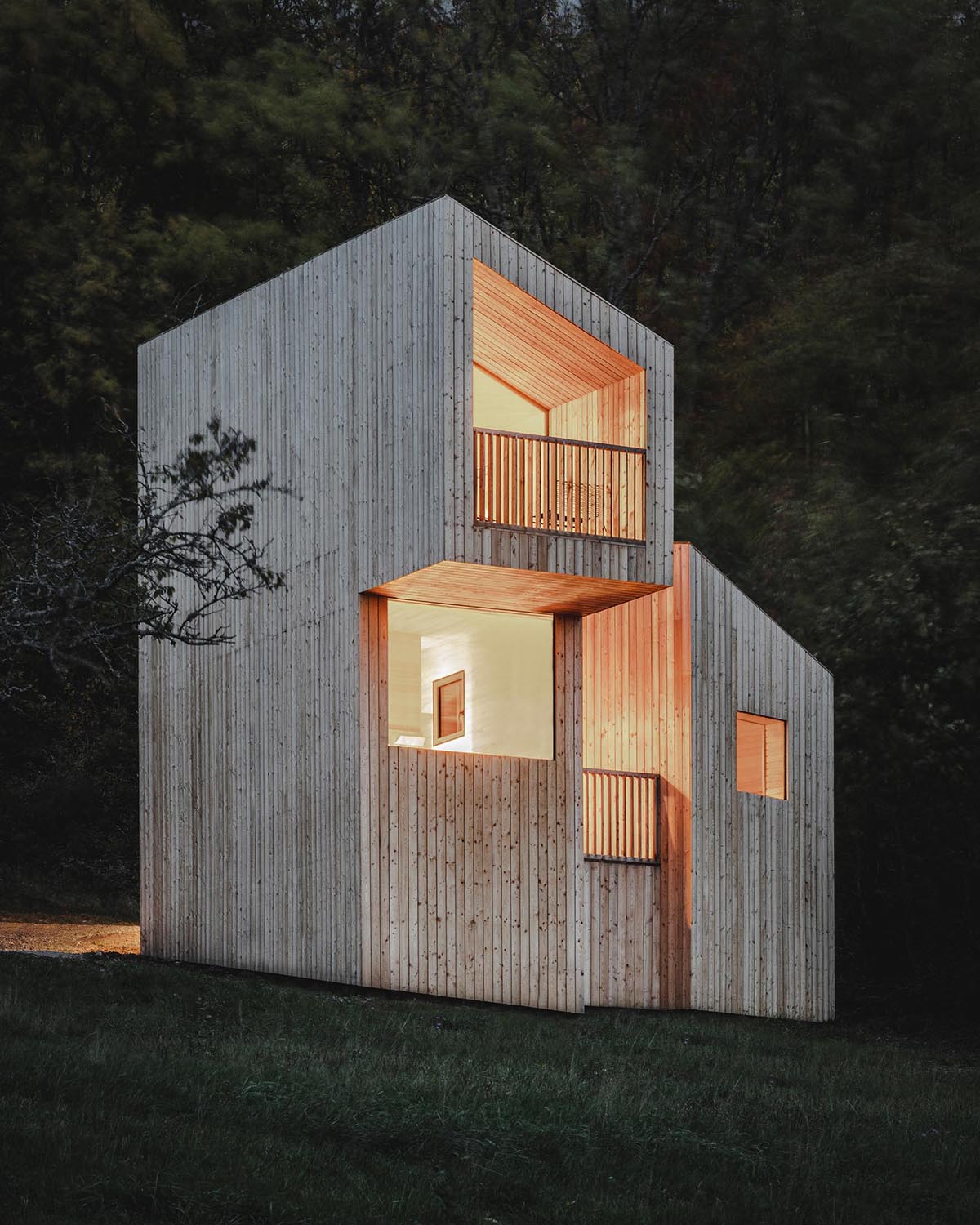 The cabins, which also go by the name hytte, have also been designed with four different styles. The 'Grass' hytte has just one level and is universally accessible, the 'Tree' and 'Ivy' are towering thin and slender, combining vertical and panoramic views, and the 'Fjell', located at the top of the hill, welcomes families with protected outdoor spaces.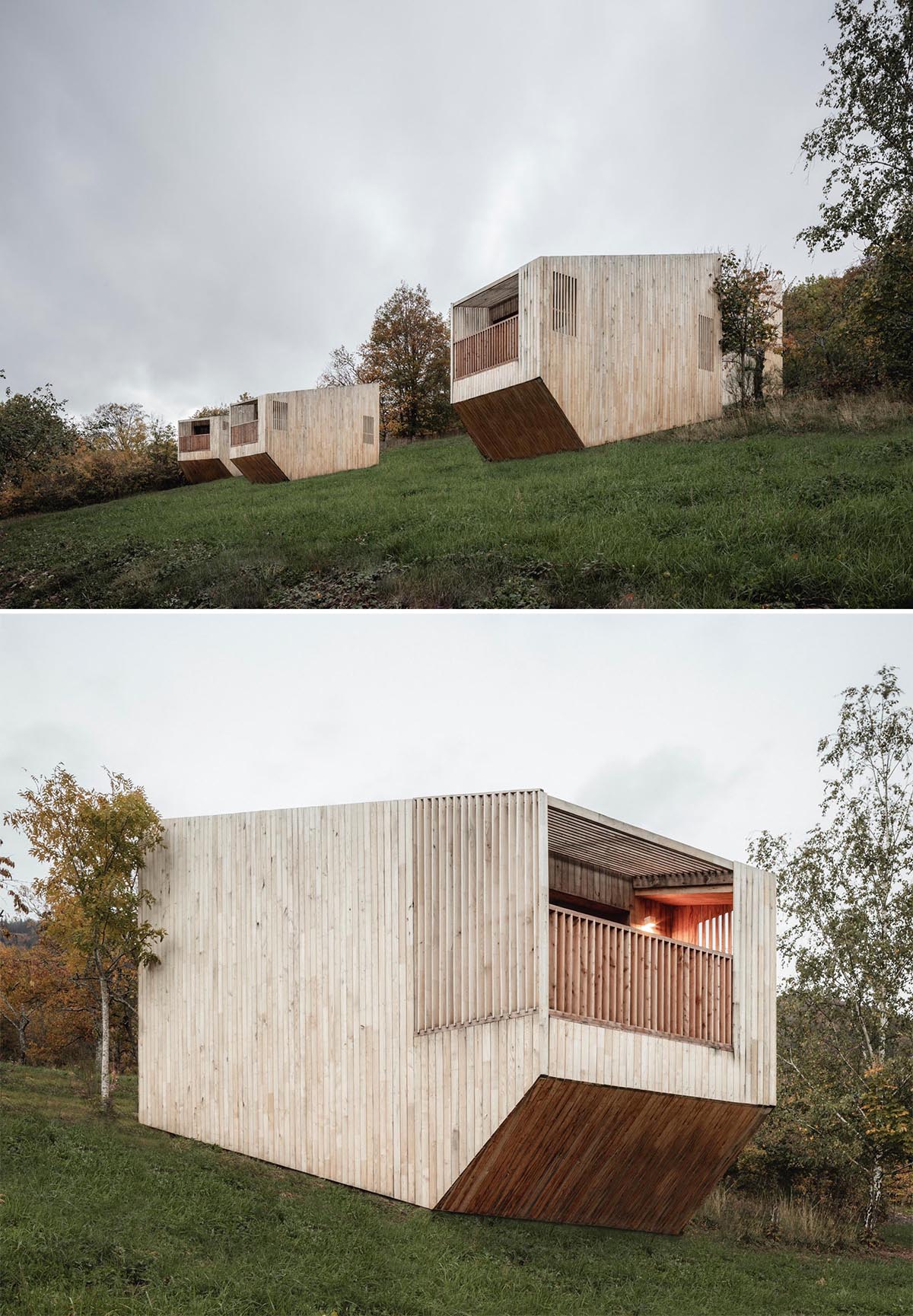 The interiors have been kept minimal and rustic, with light-colored wood, snug built-in furniture, framed views, and spatial contrasts. All of which perfectly embodies the Nordic concept of "hygge".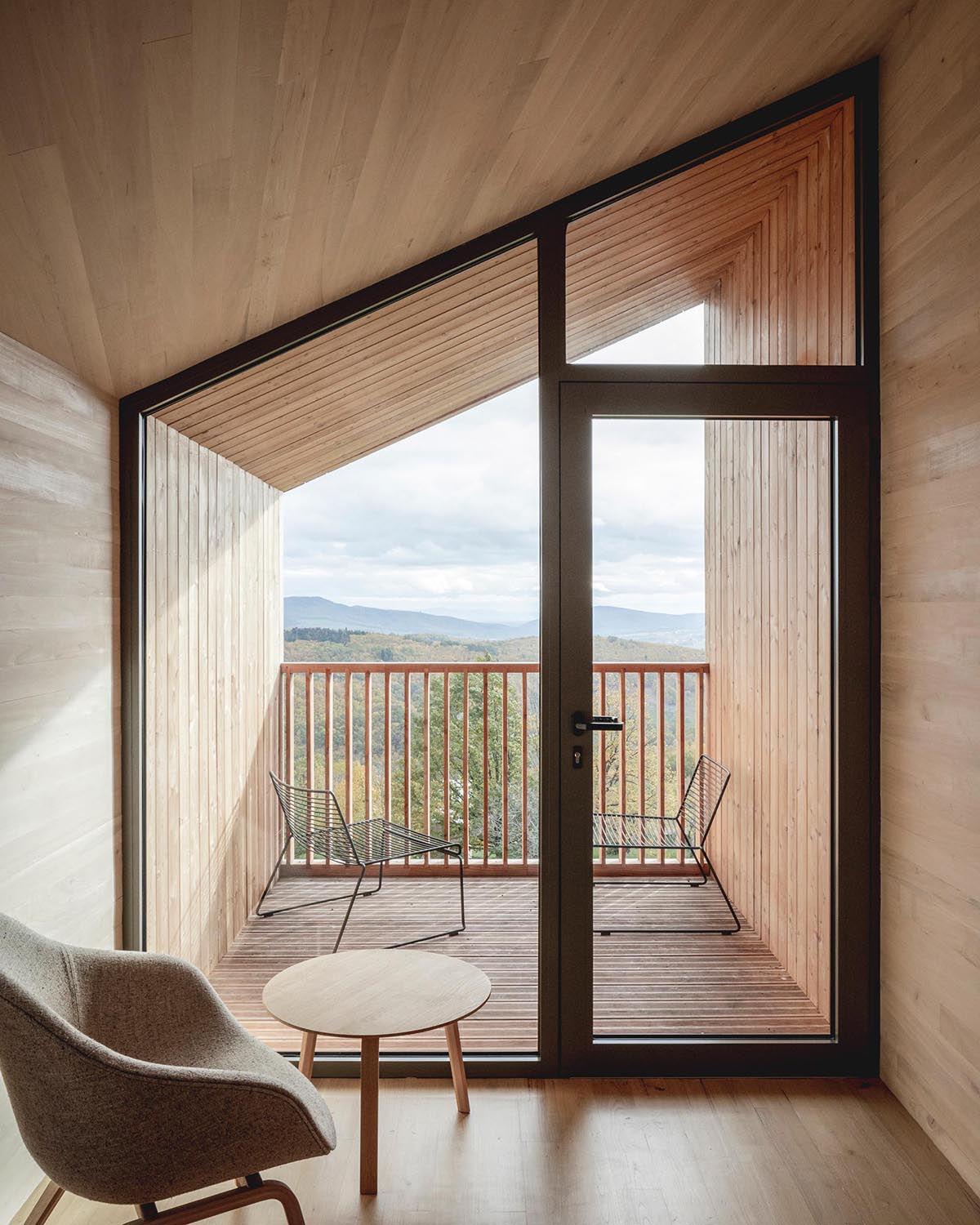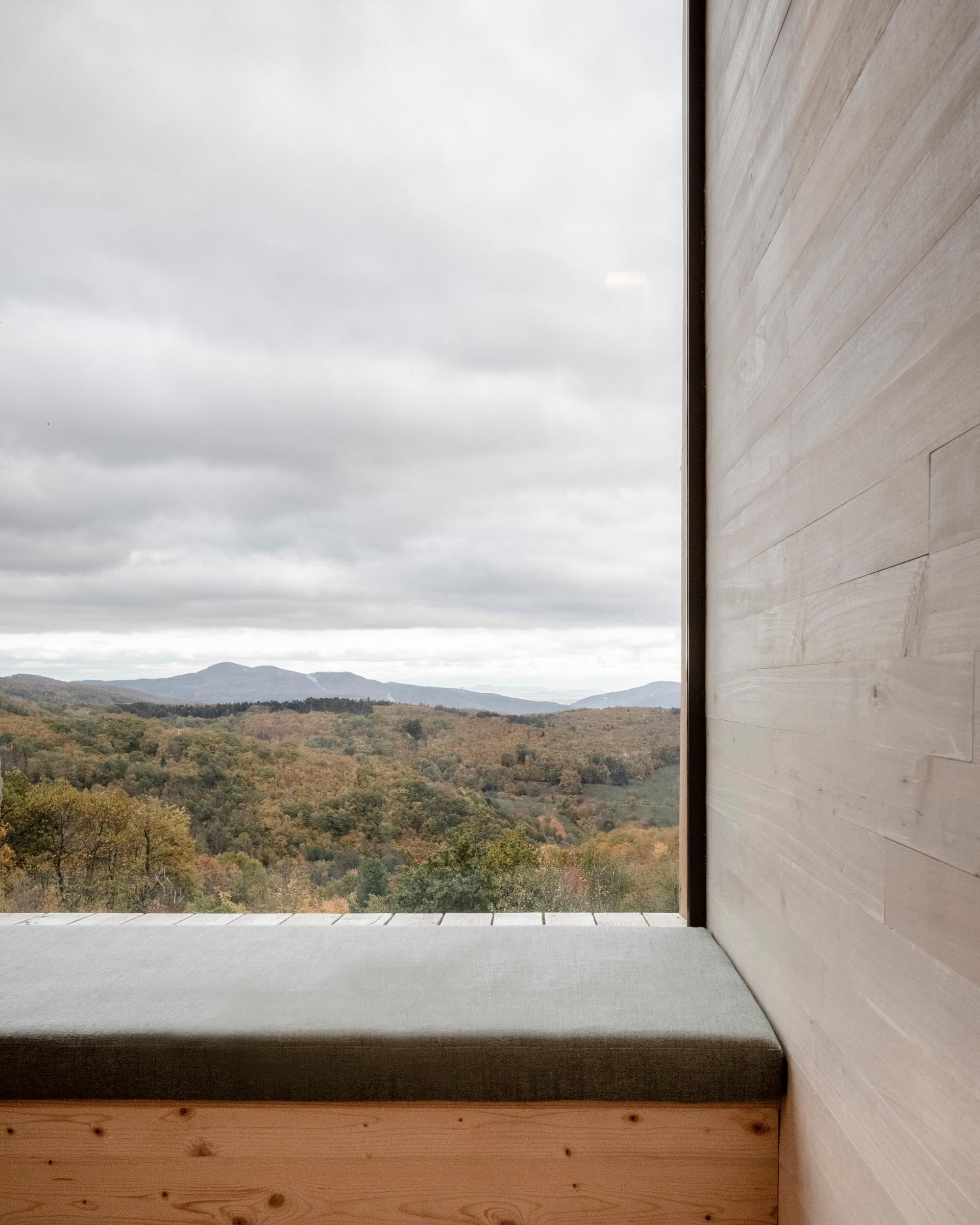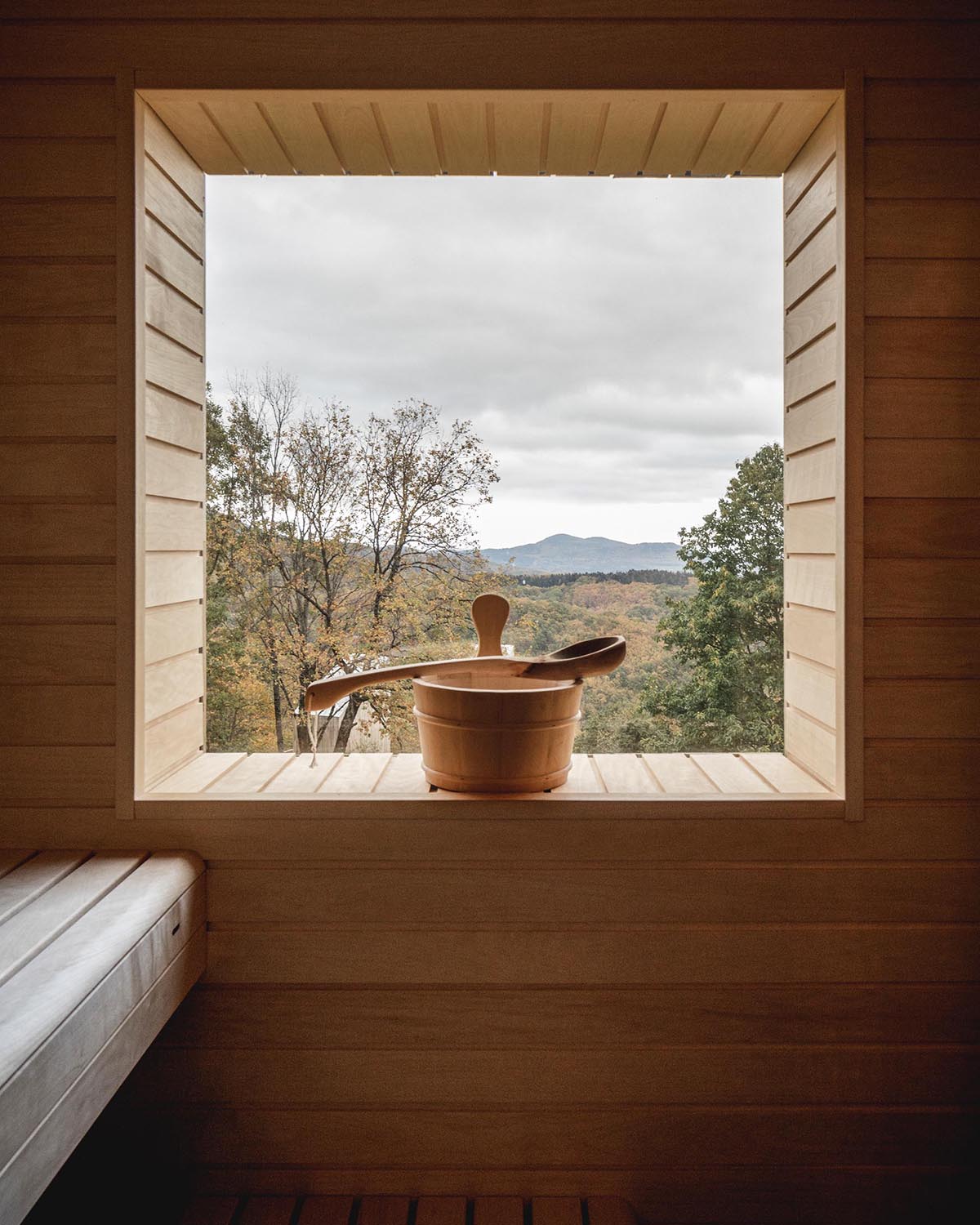 Photography: ©Florent Michel @11h45| Design Team: Reiulf Ramstad Arkitekter in collaboration with ASP Architecture