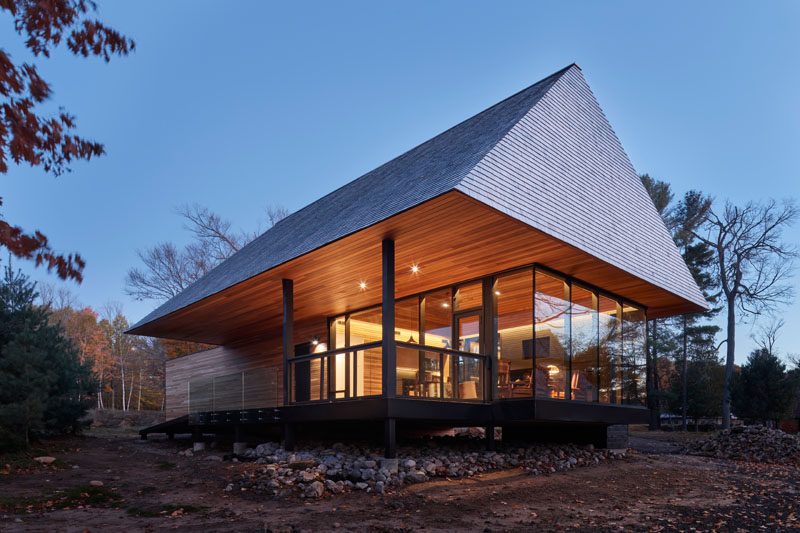 MacKay-Lyons-Sweetapple Architects has recently completed a collection of modern cabins at the Bigwin Island Golf Club in Baysville, Ontario.
The architects explain, "Each cabin is assembled from a simple kit of parts: a screened-in porch, a deck, a hearth, a great room, a sleeping box, and a roof, all fitted seamlessly together."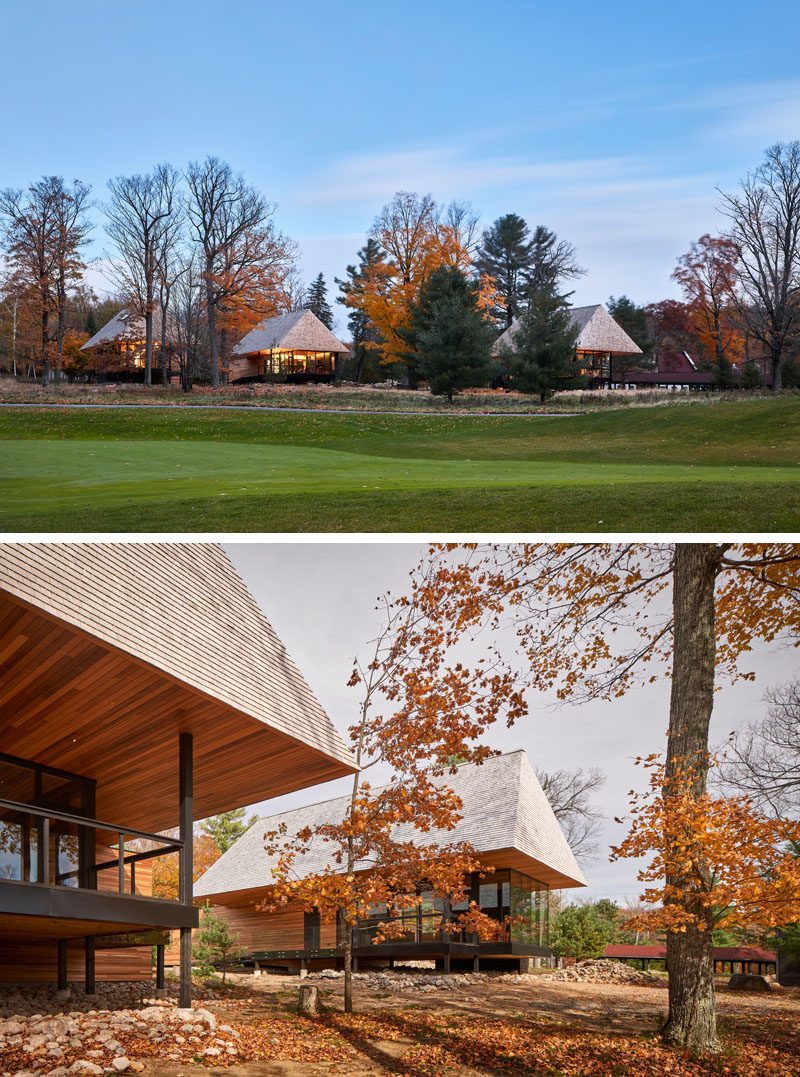 ---
The cabins are clad in shiplapped wood, which adjoins a glass pavilion that holds an open-plan living and dining space. They also have a deep hip roof that's clad with cedar shingles.
---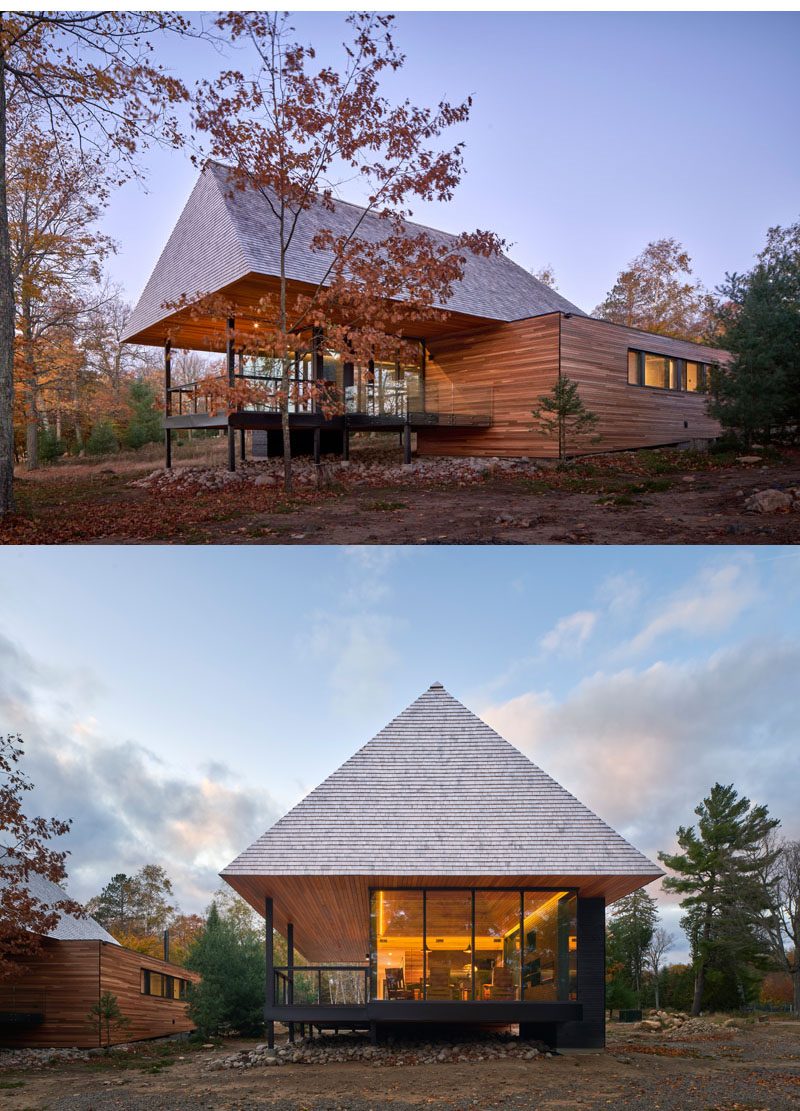 ---
A covered ramp and deck provide a sheltered path to the main door.
---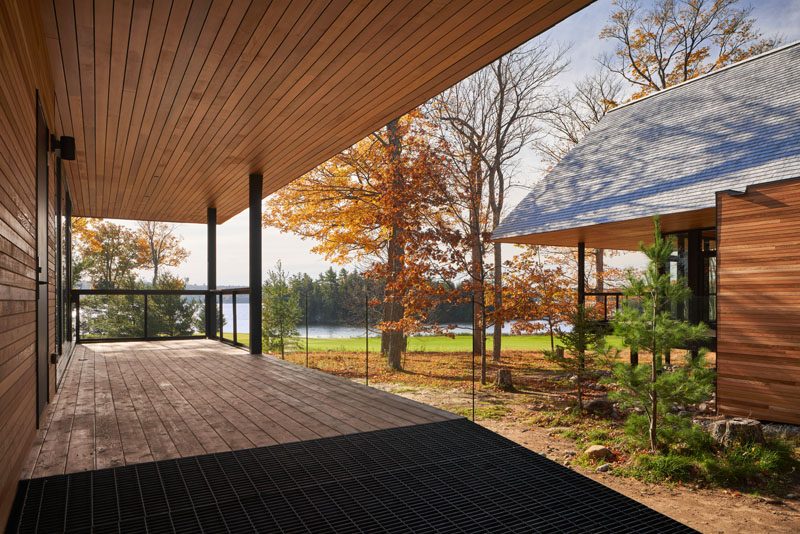 ---
Inside, the open living room and kitchen are naturally lit from above via a periscope window in the gable.
---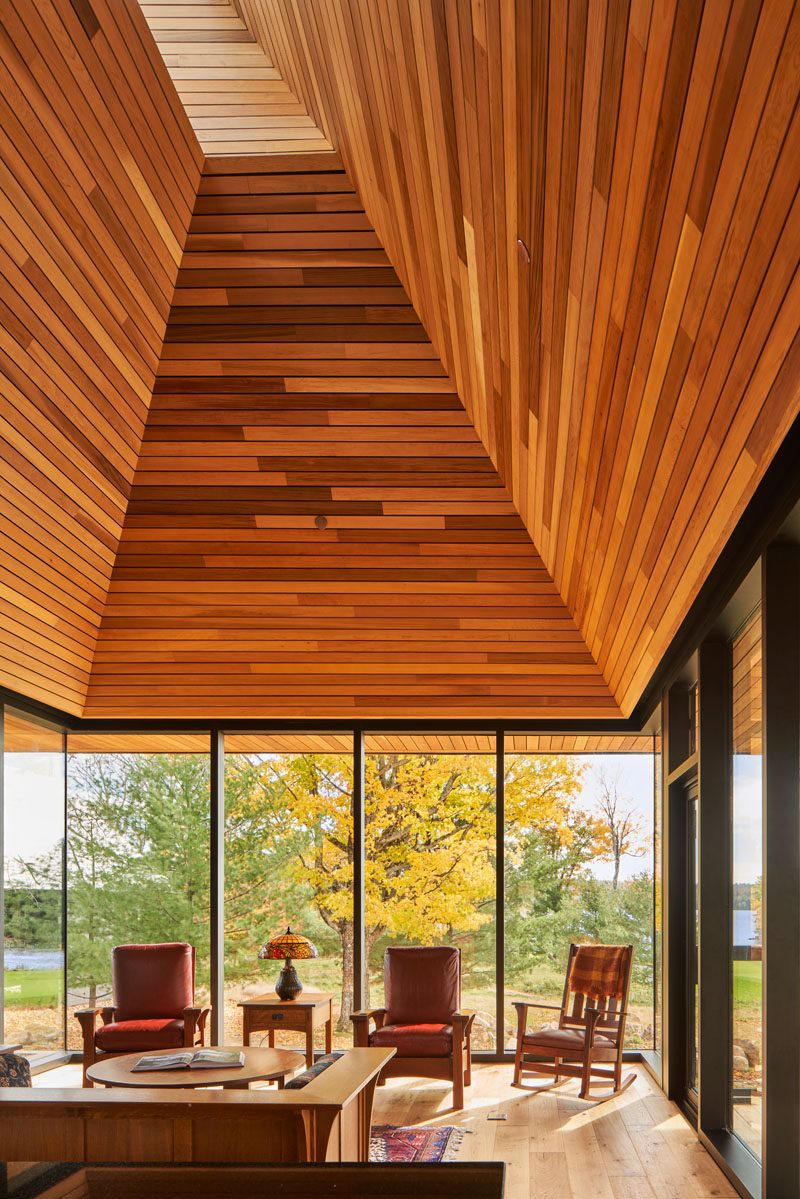 ---
In addition to the window in the ceiling, the large windows that surround the open plan room provide an abundance of natural light.
---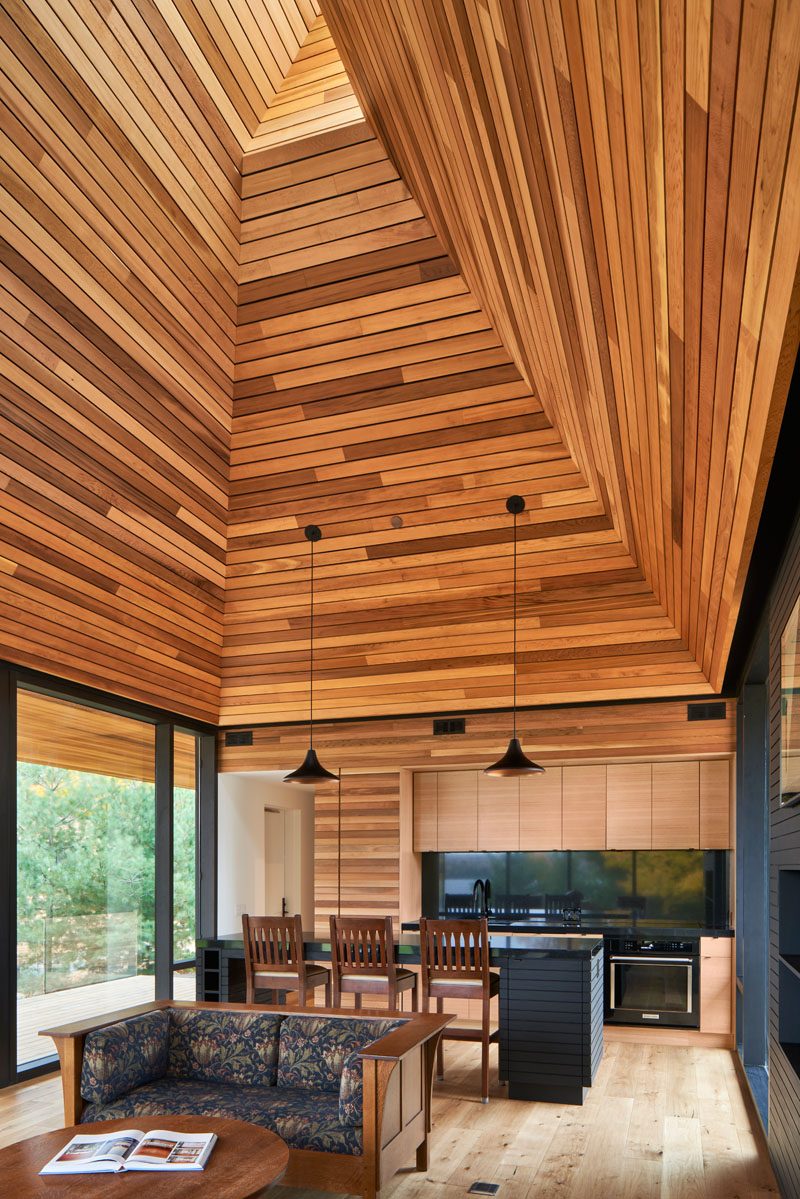 Photography by Doublespace Photography | Architecture: MacKay-Lyons-Sweetapple Architects | Design Lead: Brian MacKay-Lyons | Project Architects: Jennifer Esposito, Diana Carl | Project Team: Jonny Leger, Duncan Patterson, William Green, Rimon Soliman, Will Perkins, Matt Jones, Alastair Bird | Landscape Architecure: Baker Turner Inc. | Structural Engineer: Blackwell Structural Engineers | Construction: Greystone Construction | Project Manager: Dave Smith, Eagle Landing