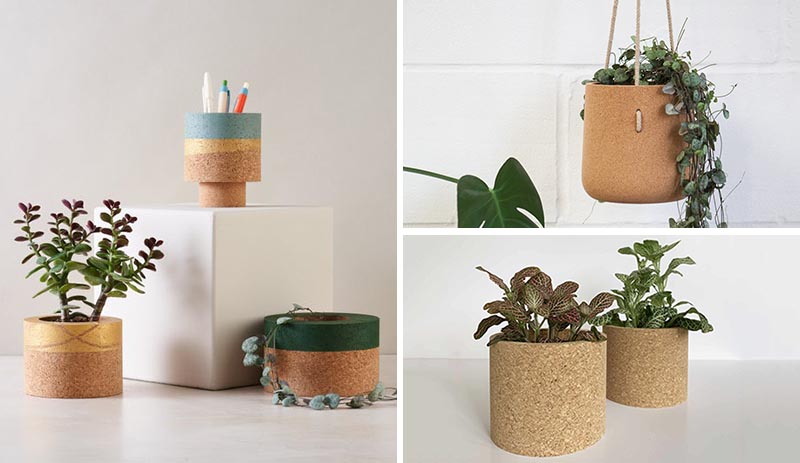 Owner and designer Jenny Espirito Santo of Mind The Cork has created a collection of minimalist hanging and tabletop planters made from cork.

The collection includes a hanging planter as well as a variety of tabletop planters, some with color accents, and each handmade in her own studio or by small manufacturers she works with near London, England.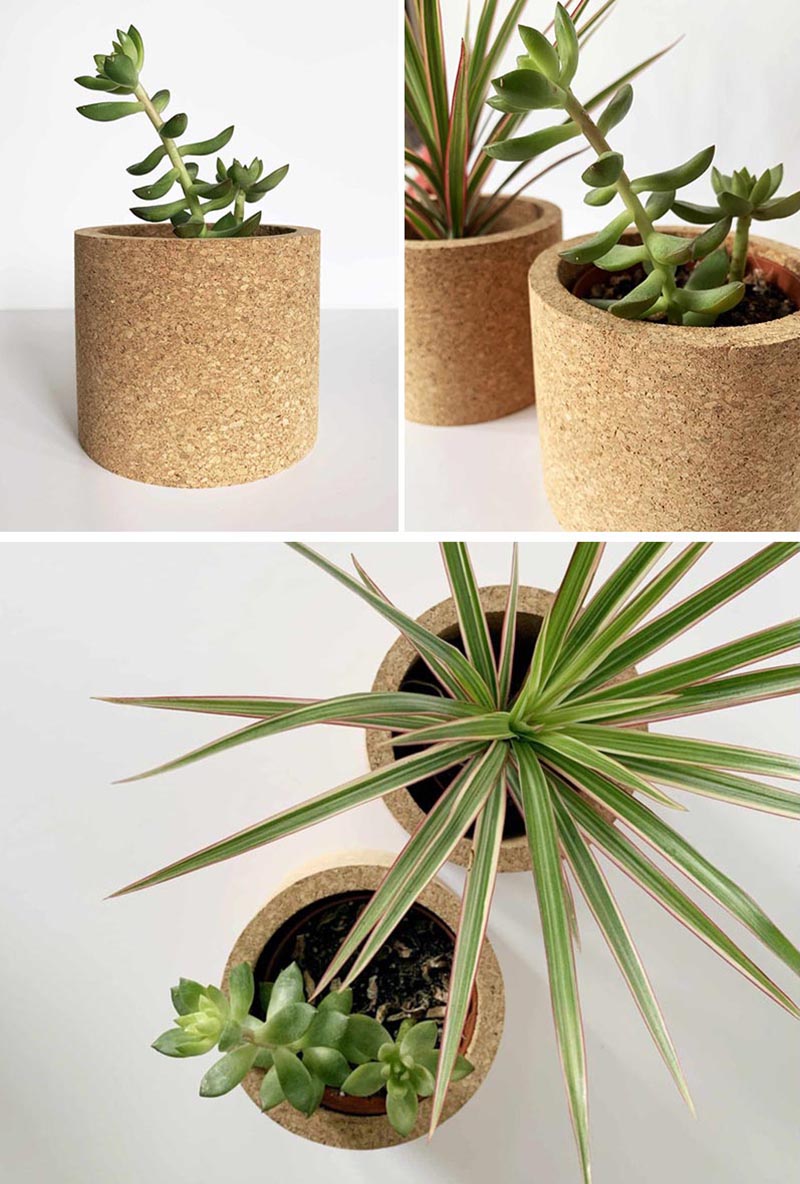 Being a sustainable, biodegradable, and recyclable material, the natural cork Jenny uses for her planters is sourced directly from the harvesters in Portugal.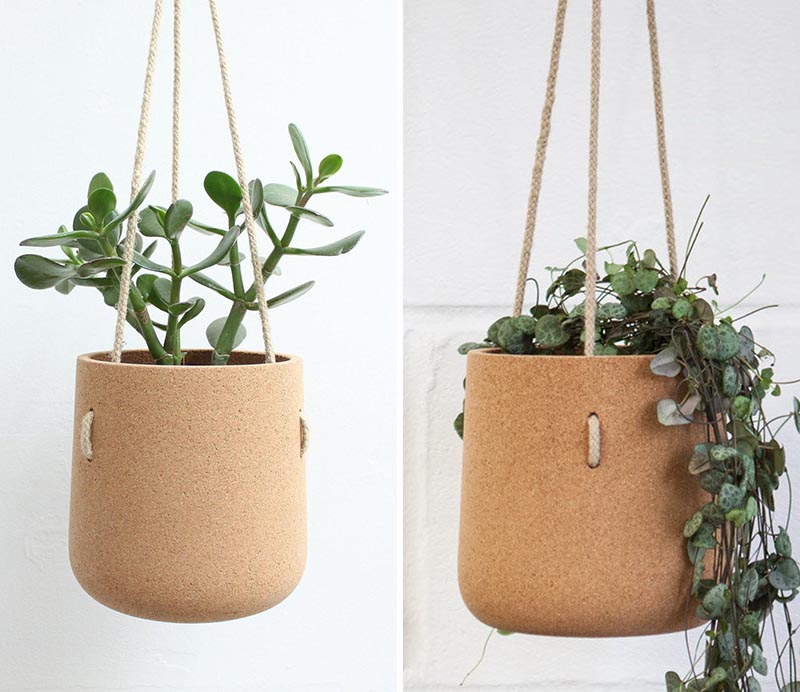 Harvesting cork doesn't require the trees to be cut down, helping to maintain wildlife diversity and promote reforestation.