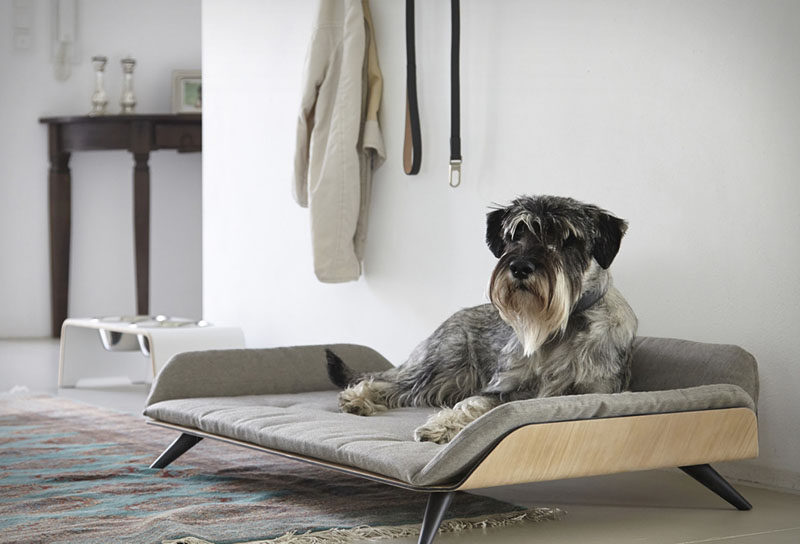 Made from bent aluminum that's either painted or covered in wood veneer, the Letto dayBed for dogs was created by Belgian interior and product designer, Gerd Couckhuy for MiaCara.
Offering a sleek and sturdy place for your dog to sleep, the edges of the aluminum frame have been bent upwards to create a cozy spot and provide your dog with a sense of security. The length of the bed also makes it suitable for dogs of various sizes, allowing small dogs to stretch out and large dogs to curl up.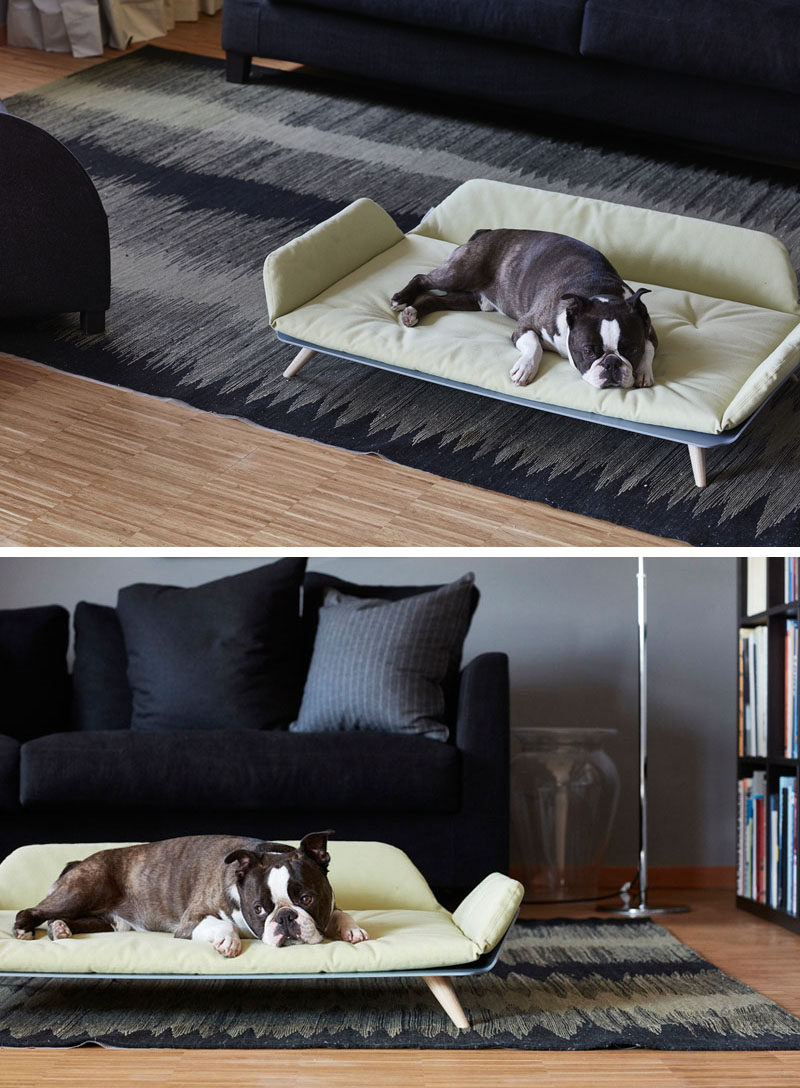 ---
Natural ash wood feet elevate the bed just slightly and give it a minimalist, Scandinavian look.
---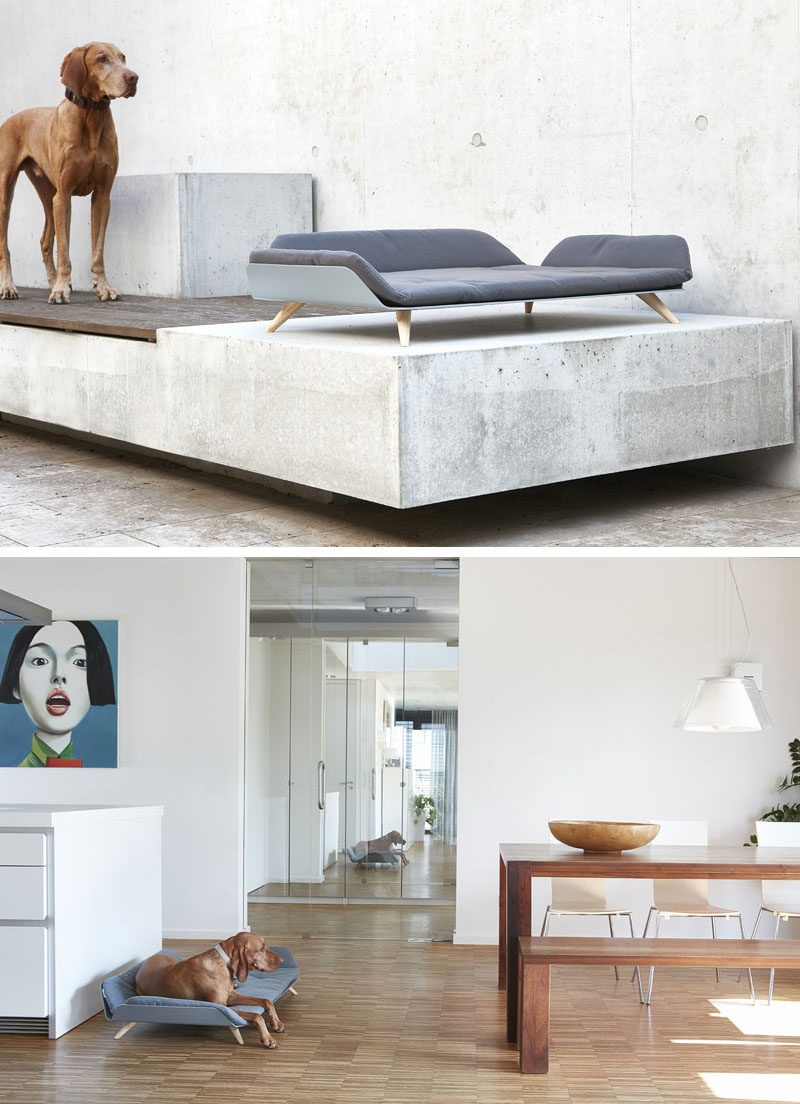 ---
The soft mattress on top of the frame offers a comfortable resting spot and the easy to clean material means you won't have to look at a filthy bed every time you walk by it.
---