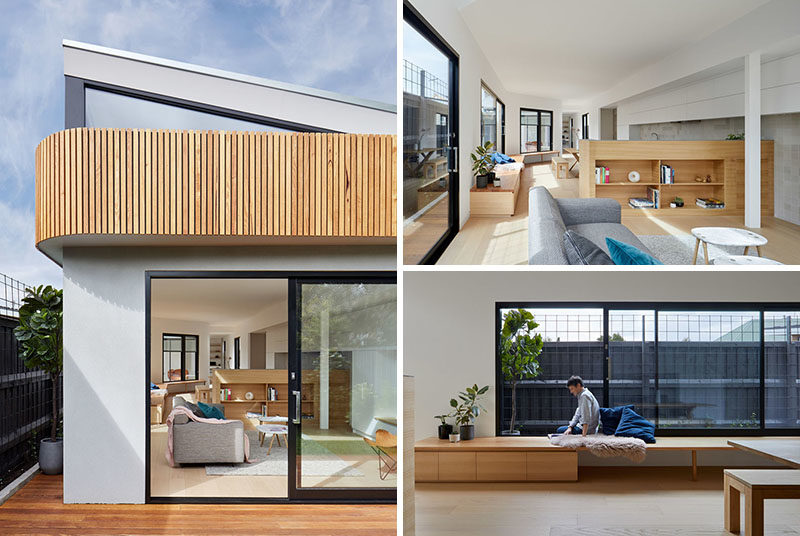 ROAM Architects have designed a modern extension for a Victorian cottage in Melbourne, Australia.
Stepping inside, the white hallway, with some original features, leads from the front of the house to the rear, where the extension is located.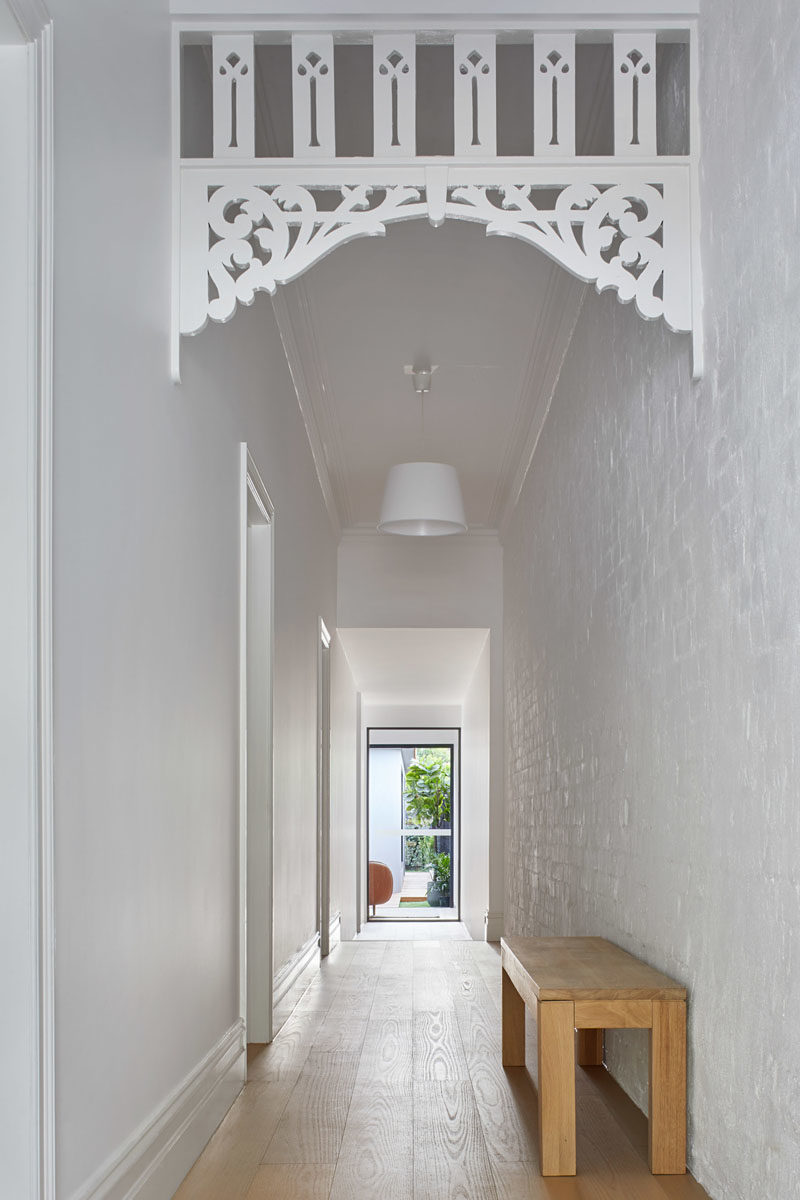 ---
The extension features a 29 foot (9m) wrap around bench that follows the wall with large sliding glass windows, and leads into the kitchen.
---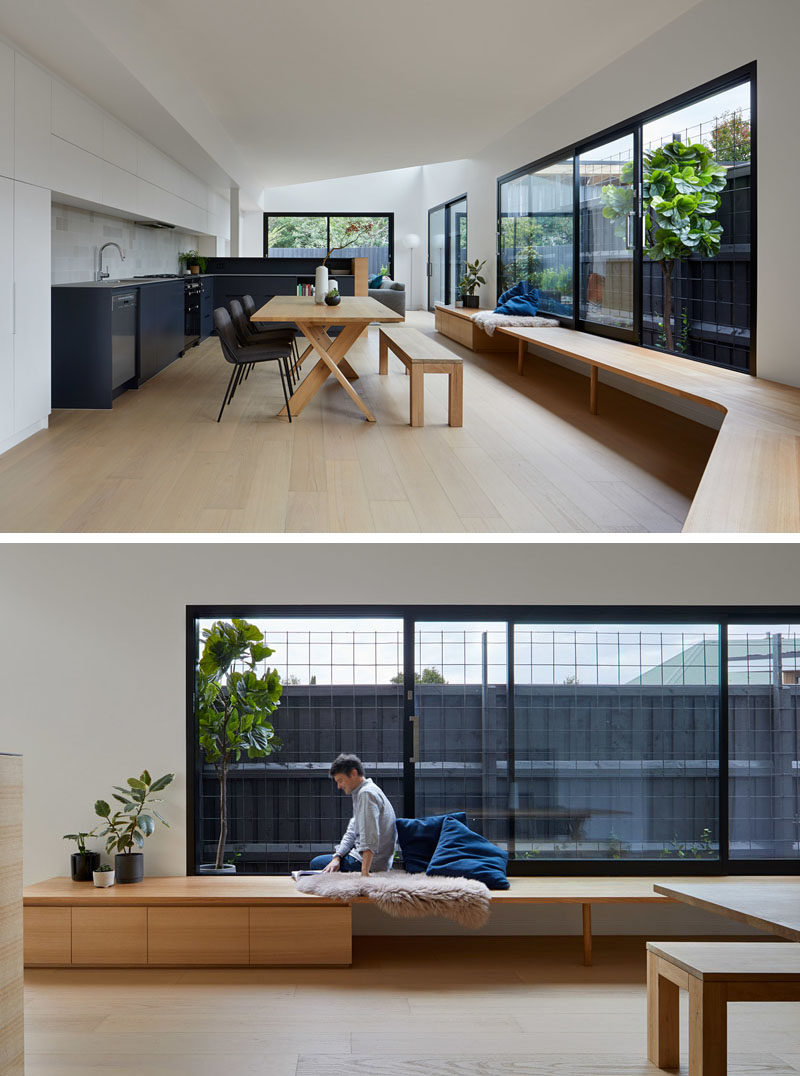 ---
In the two-tone kitchen, dark blue cabinets have been used for the lowers, while minimalist white cabinets create additional storage and blend into the white walls.
---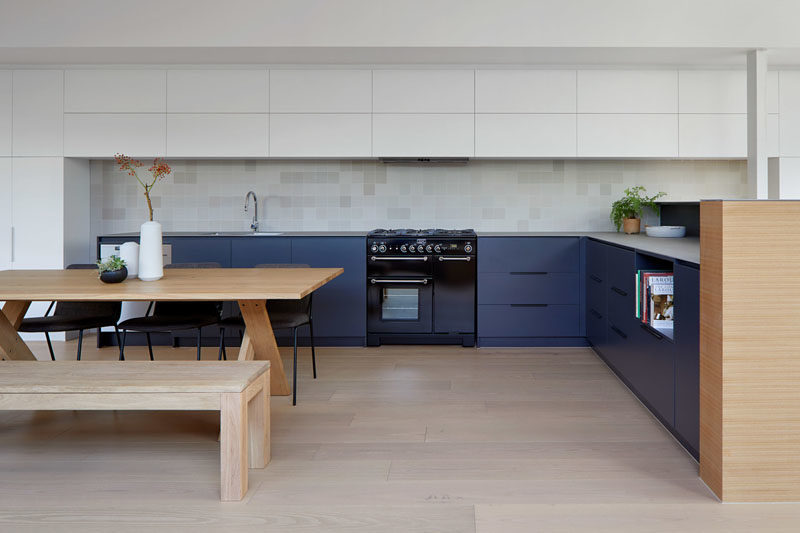 ---
A low wood wall between the kitchen and living room provides open shelving for displaying decor. The white kitchen cabinets continue through to the living room too, and incorporate a built-in bench.
---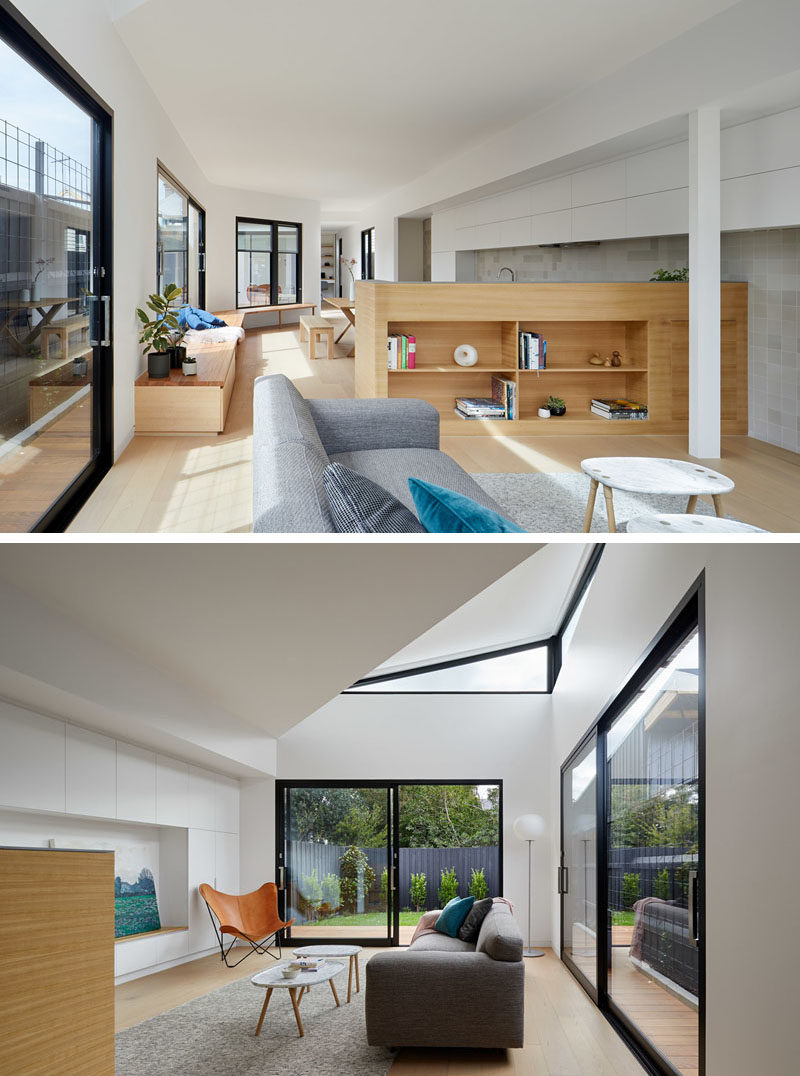 ---
The exterior features a curvaceous timber facade and a wood deck. Over time, the fences will be covered by climbers so the interiors will look out to a wall of green.
---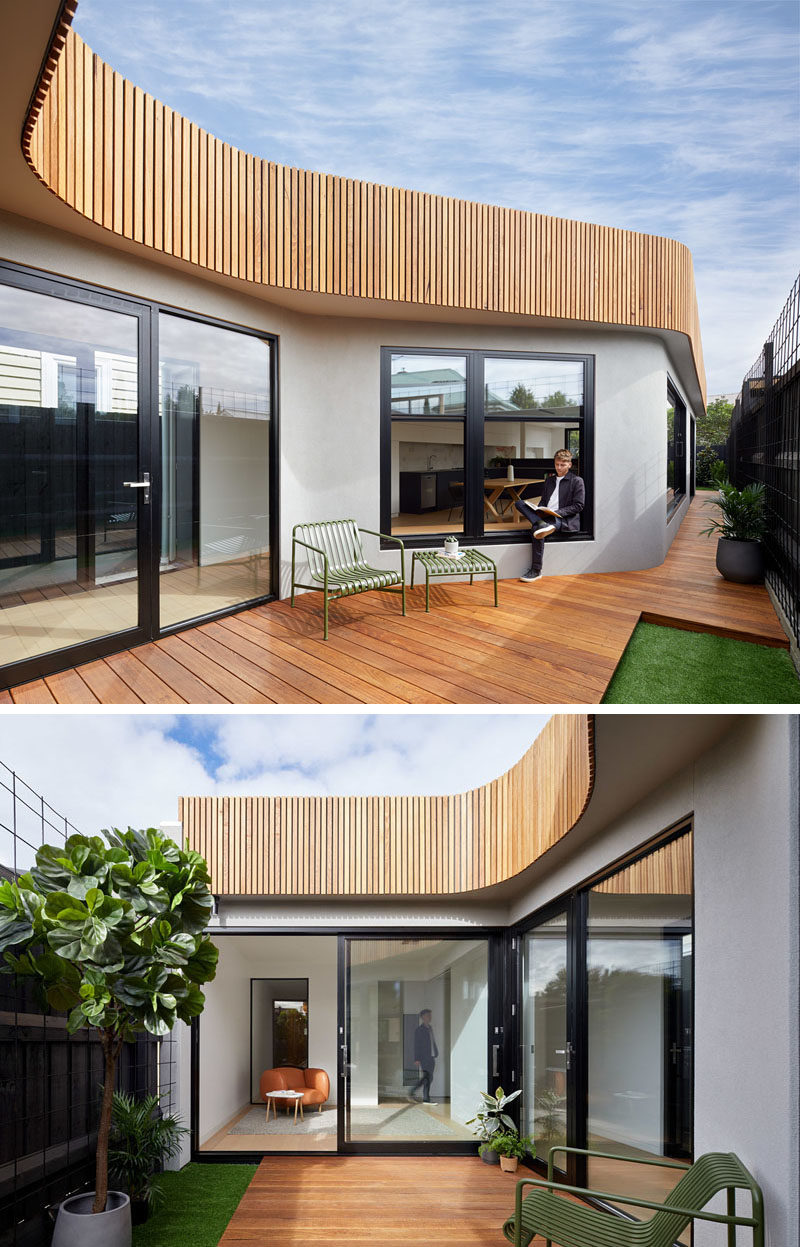 ---
Back inside, there's a small sitting room that's furnished with a comfortable chair and bench.
---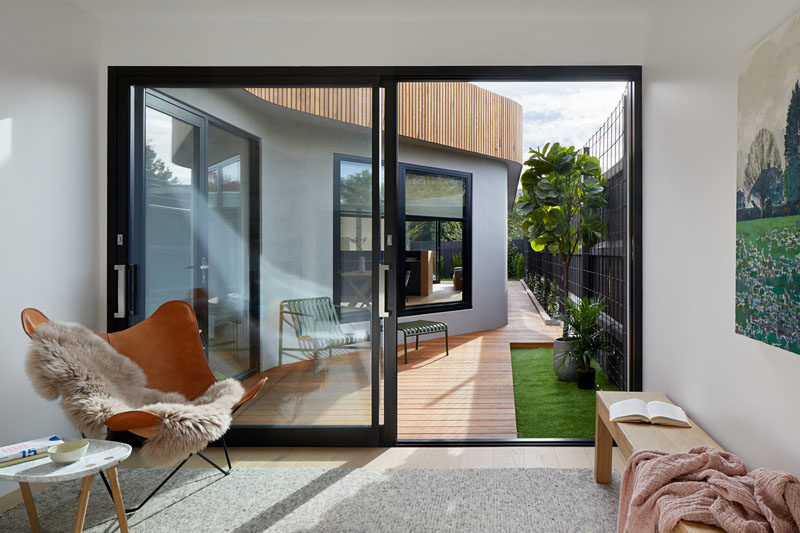 ---
There's also a small home office with wood shelving that's hidden within a closet.
---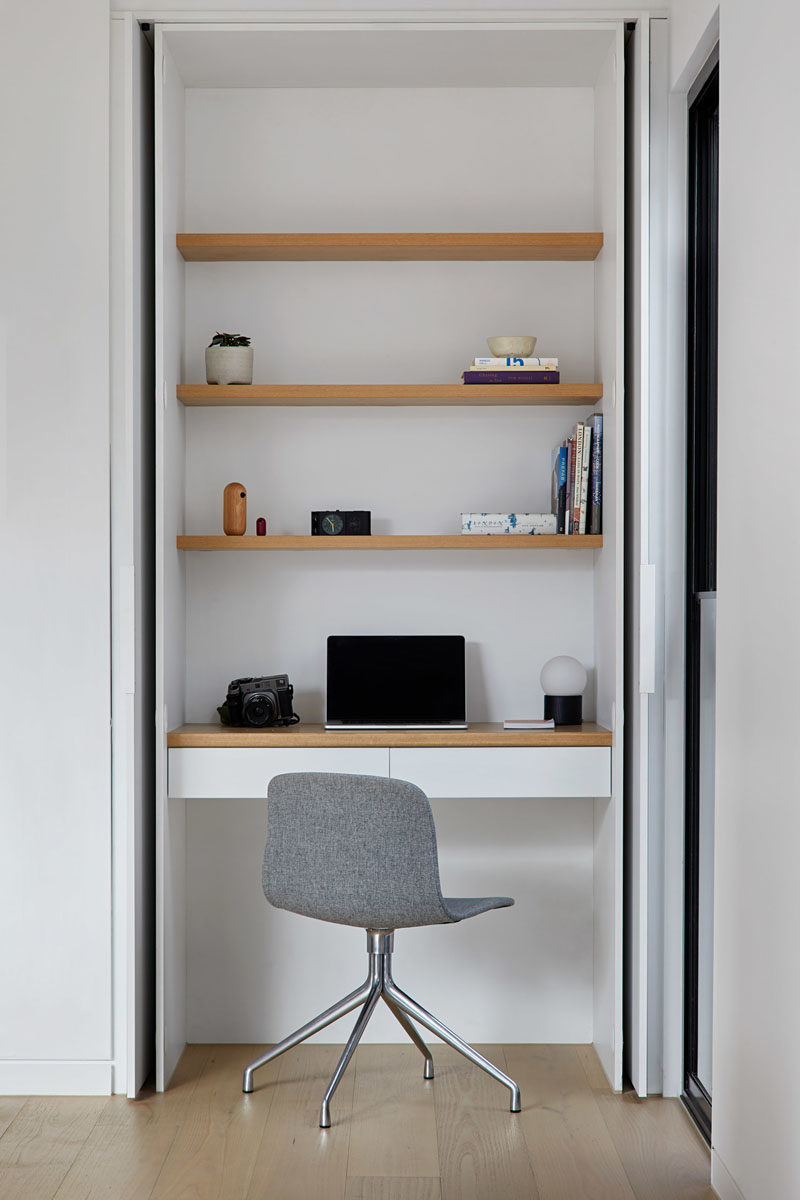 ---
In one of the bathrooms, a black and wood vanity contrasts the white walls, while the mirror reflects light throughout the space.
---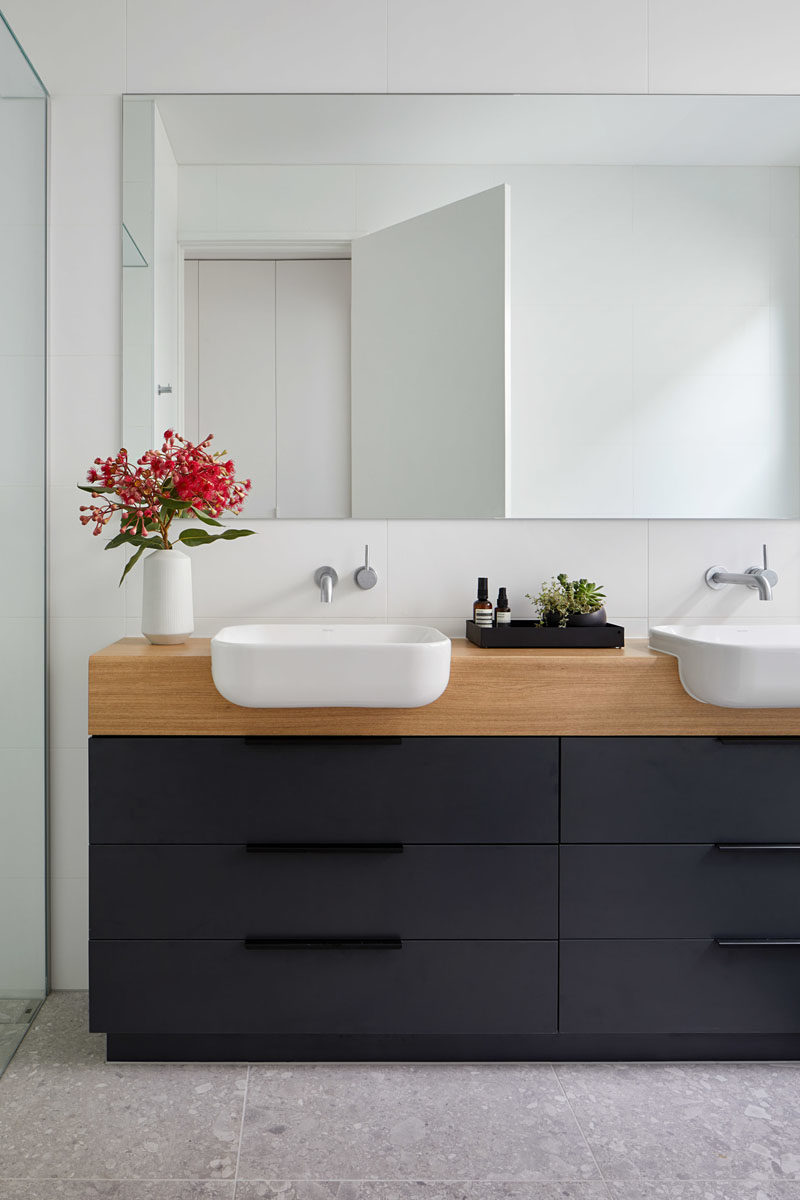 ---
Get the contemporist daily email newsletter – sign up here