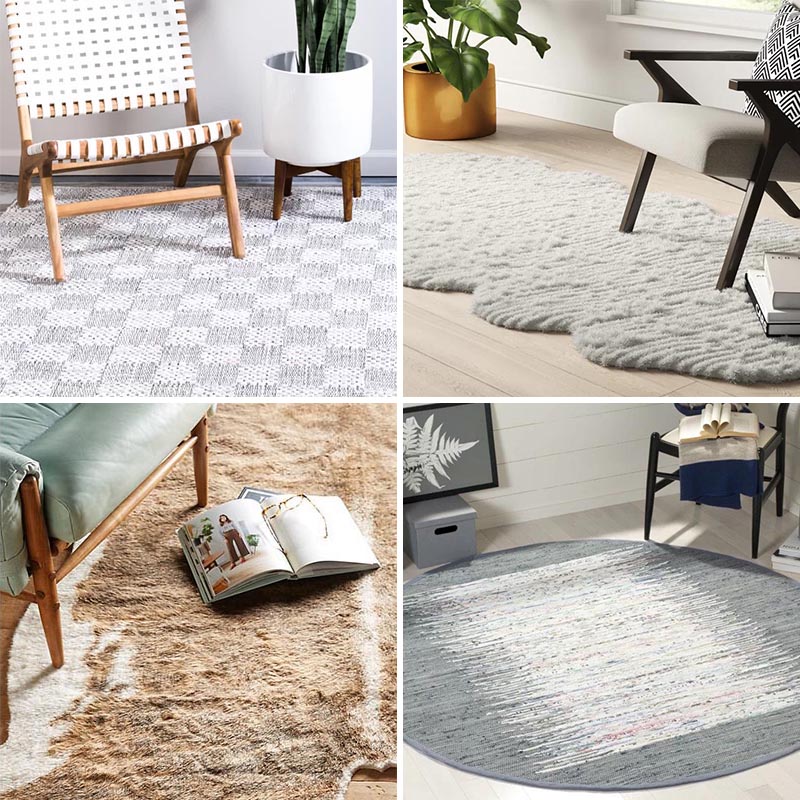 Modern farmhouses are full of natural and neutral design elements, and rugs are one decorative item that you can include that will help bring a look together. From delicate patterns and textures to different shapes and mixed materials, here's 10 ideas of modern farmhouse rugs…
1. Sisal / Jute Rugs
Rugs made from fibers like sisal and jute are one way to add a natural touch to a modern farmhouse interior, and are ideal for a high traffic area.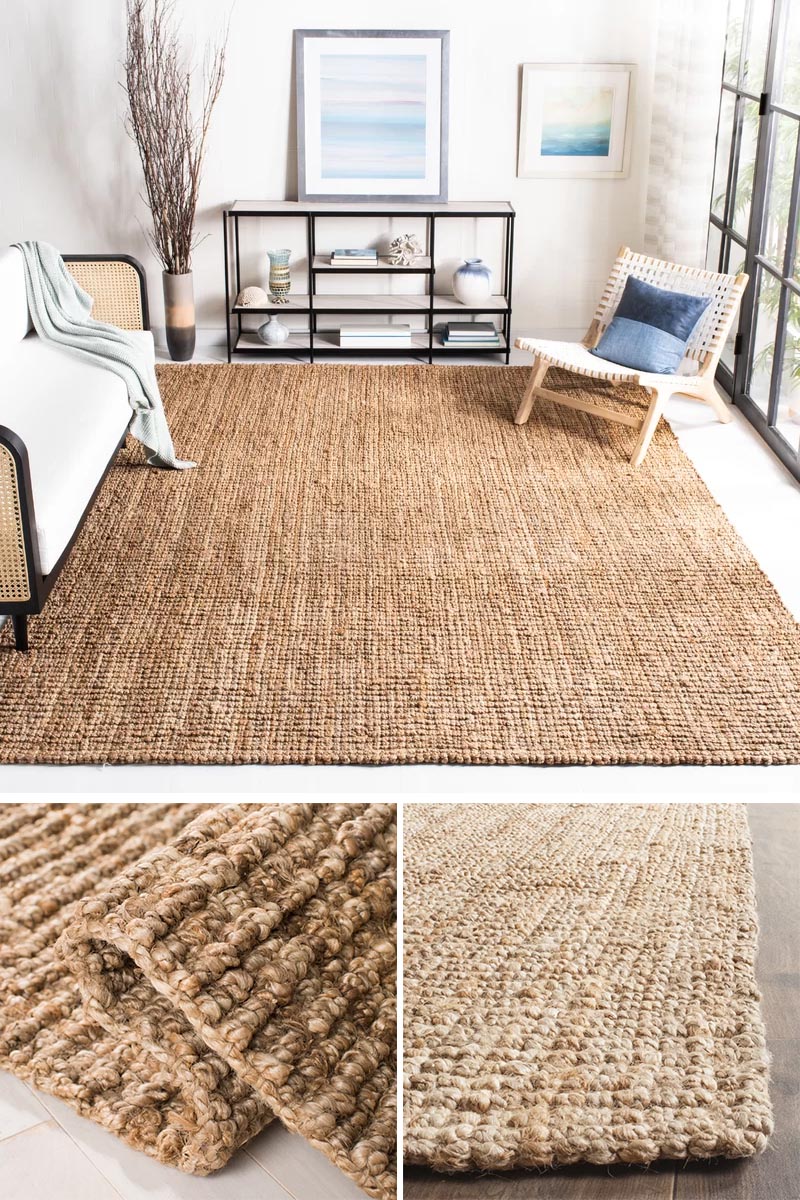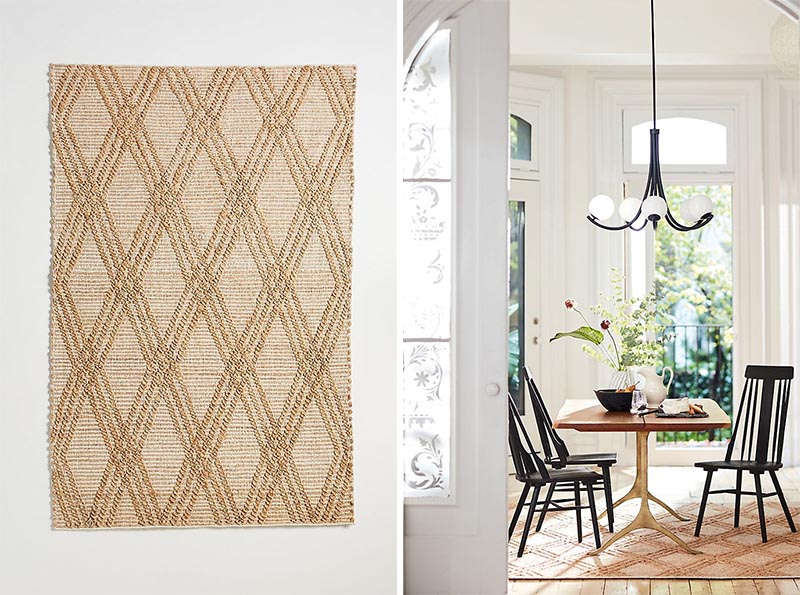 2. Patterned Rugs
A patterned rug is a subtle way to add a decorative touch that won't overwhelm a modern farmhouse interior.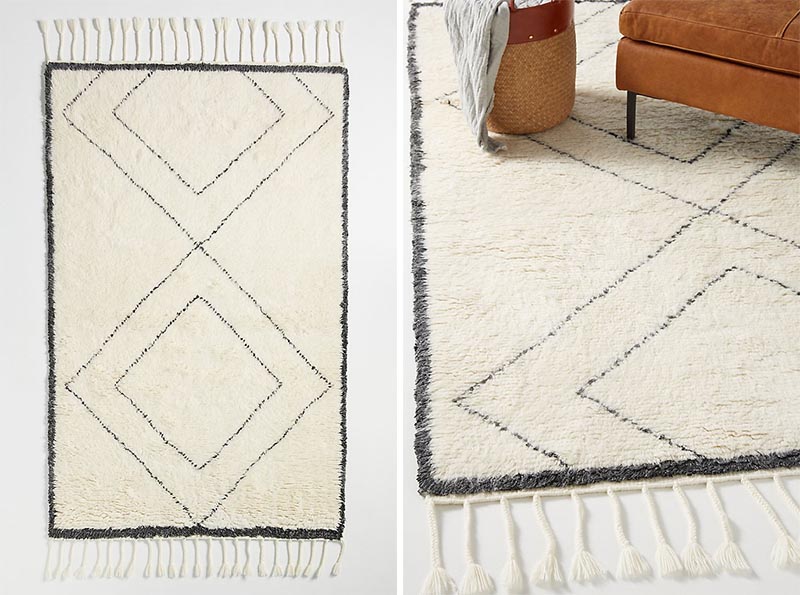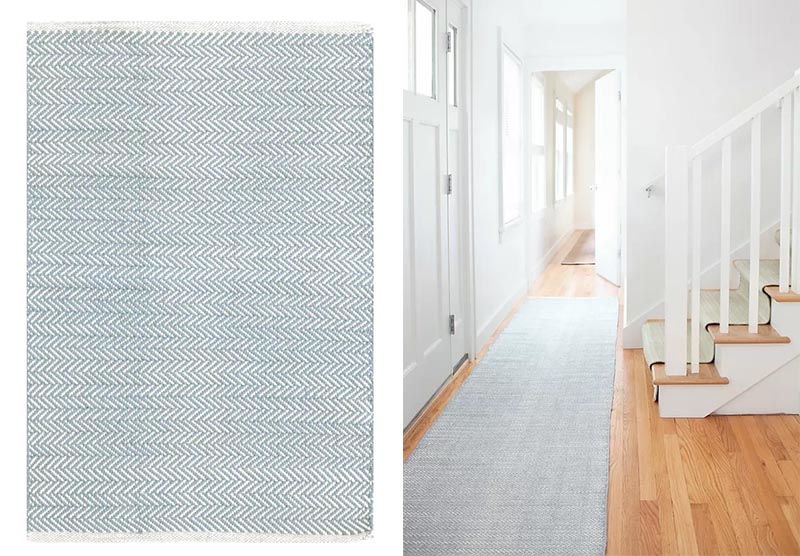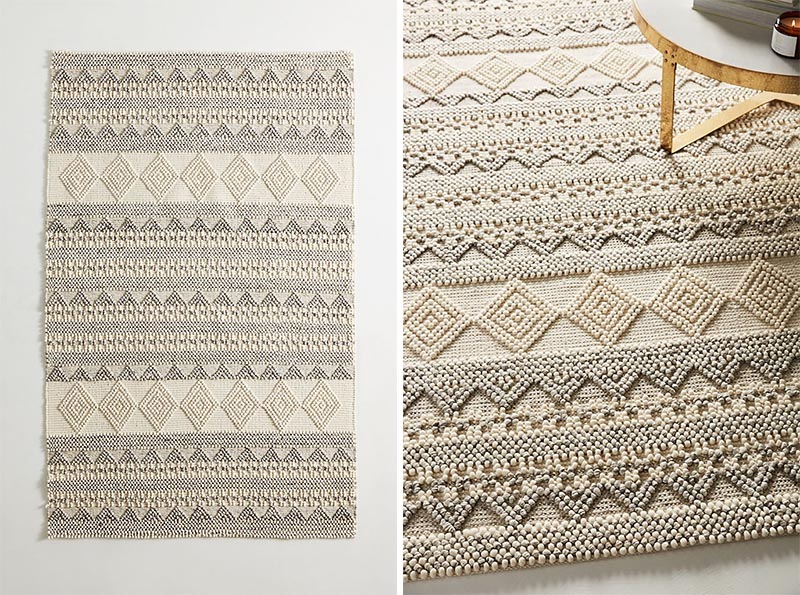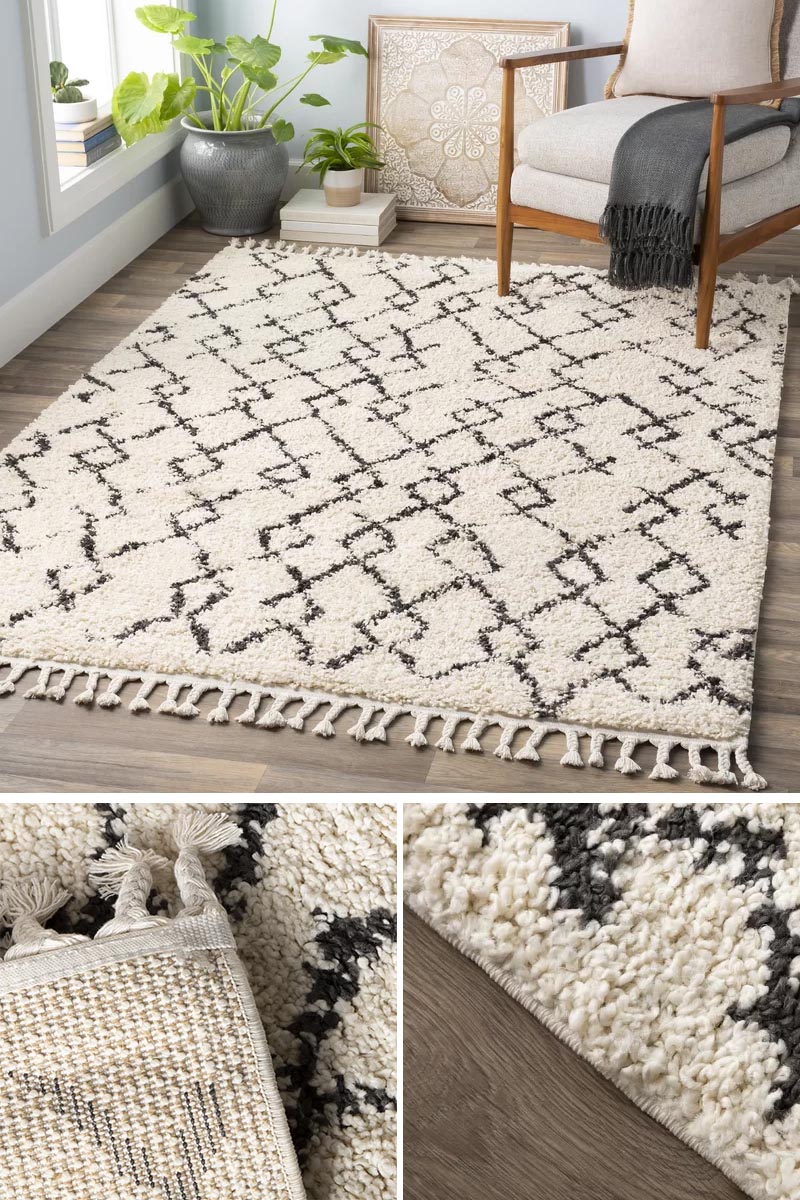 3. Handwoven Rugs
A handwoven rug combines materials in a traditional craftsman format that showcases the art of weaving.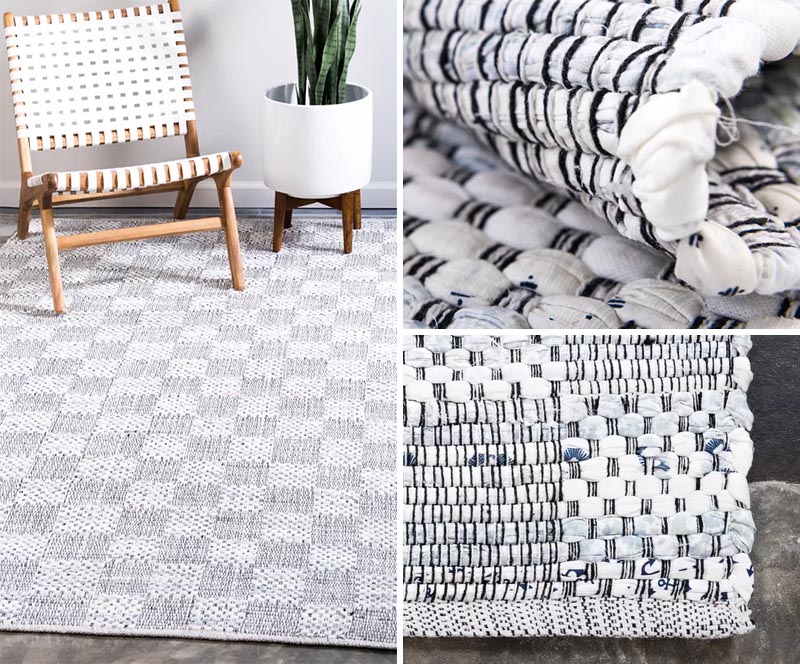 The Joanna Gaines for Anthropologie Textured Eva Rug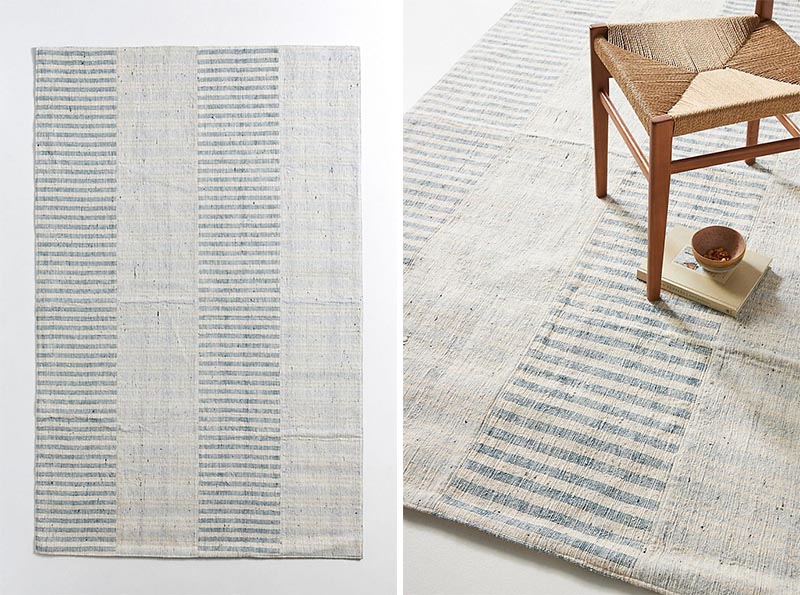 4. Sheepskin Rugs
Soft luxurious sheepskin rugs, whether made from wool or synthetic fibers can be used as a floor covering in a modern farmhouse, but can also be draped over a chair for added comfort.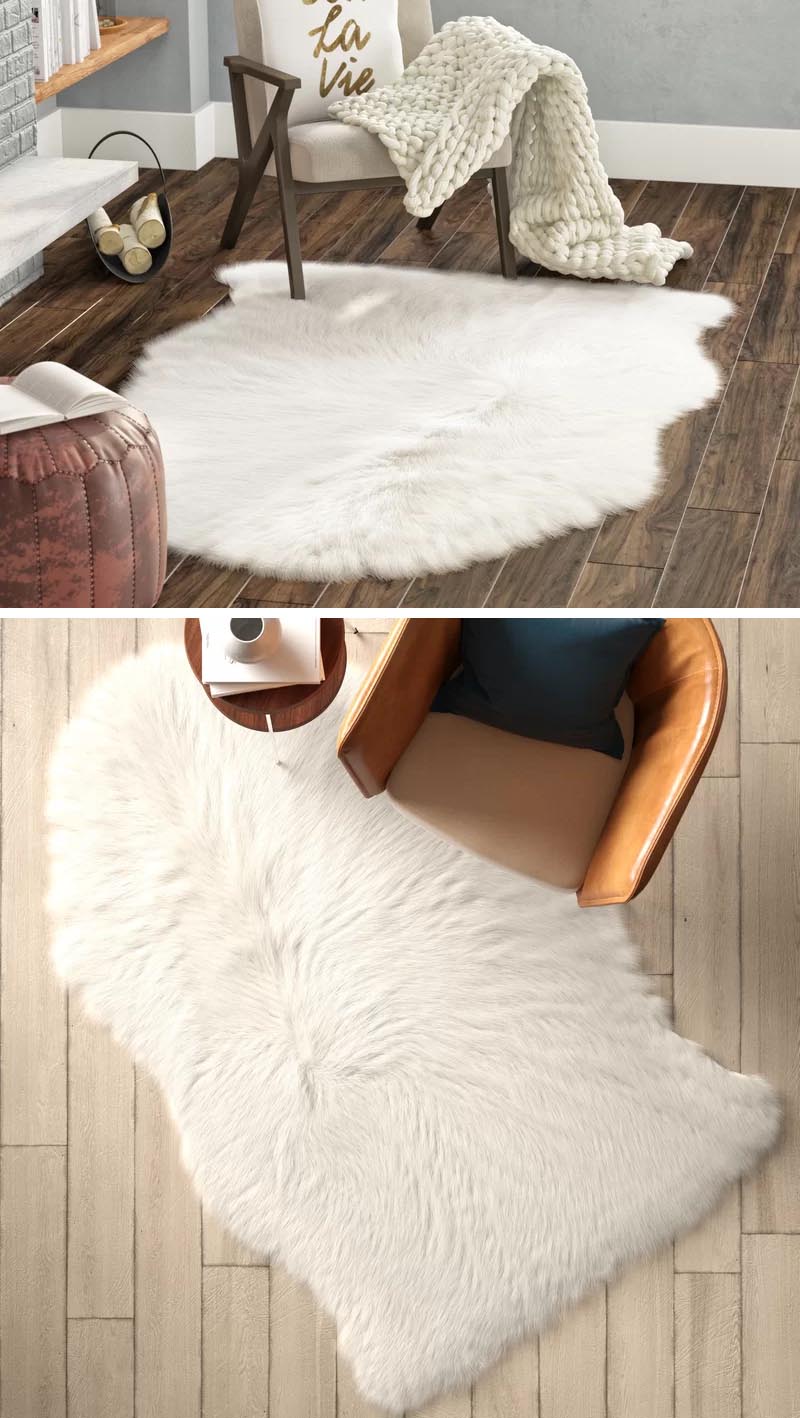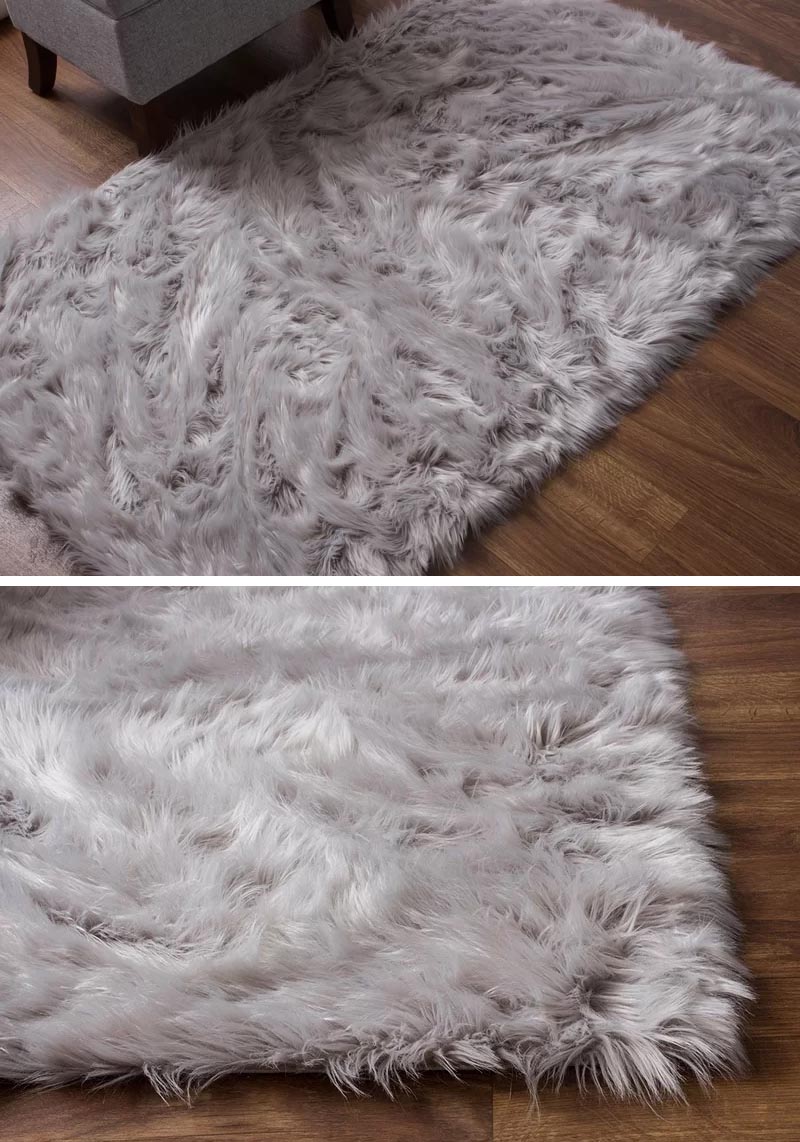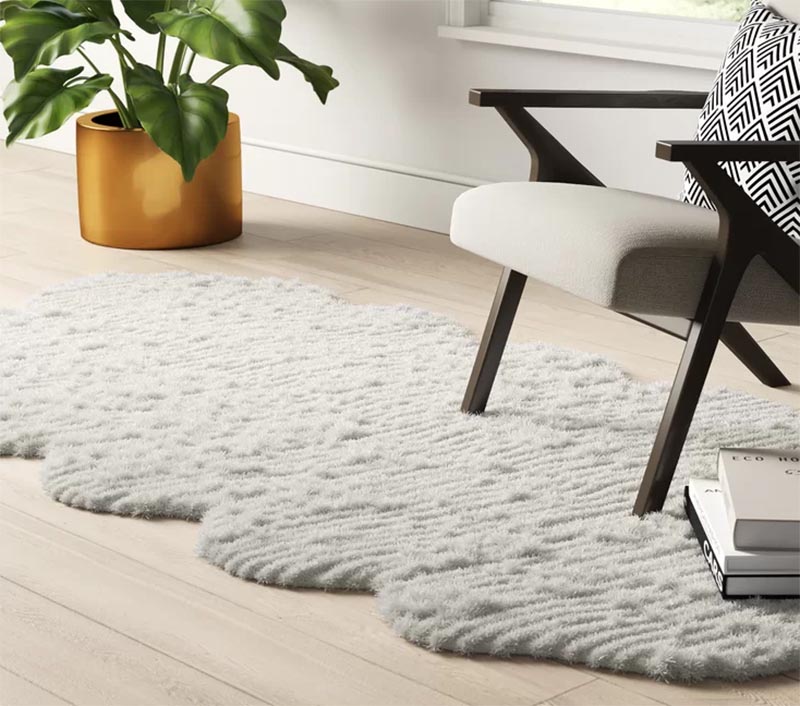 5. Striped Rugs
Striped rugs are an alternative for patterned rugs, however they can draw attention and help either elongate a room, or make it feel wider, depending on the orientation of the stripes.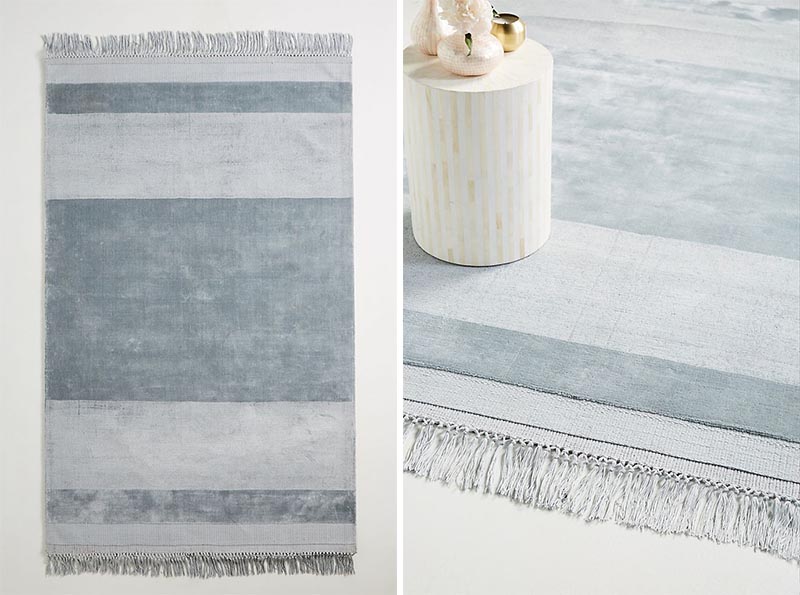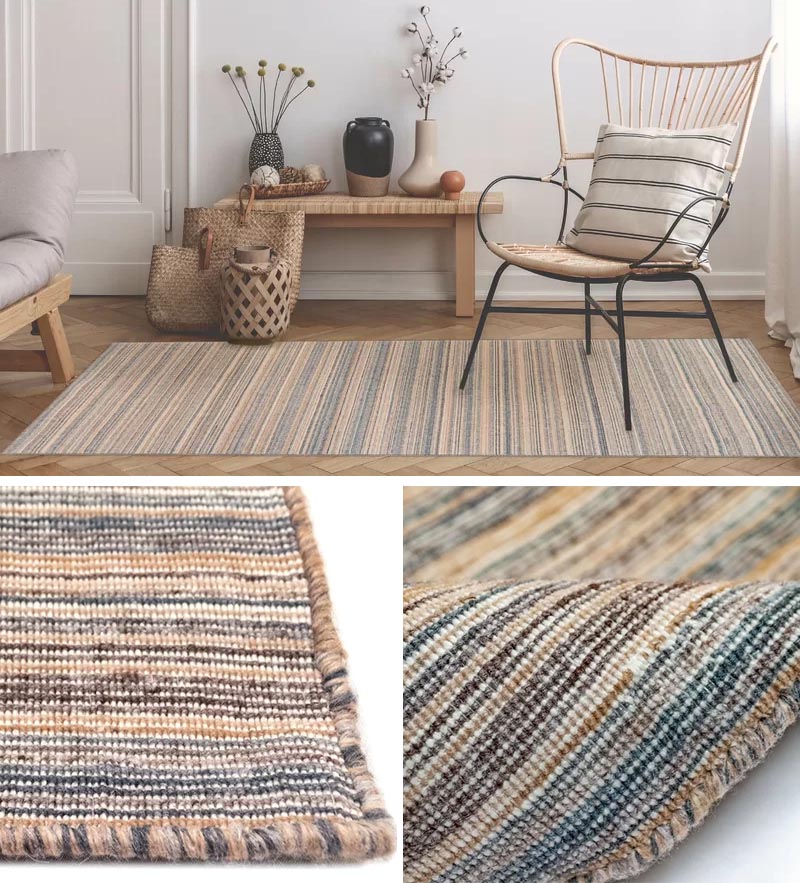 6. Round Rugs
Round rugs in a modern farmhouse can help create a dedicated seating area for a small space that would otherwise go unused. Alternatively, they can also be used to in a nursery or bedroom.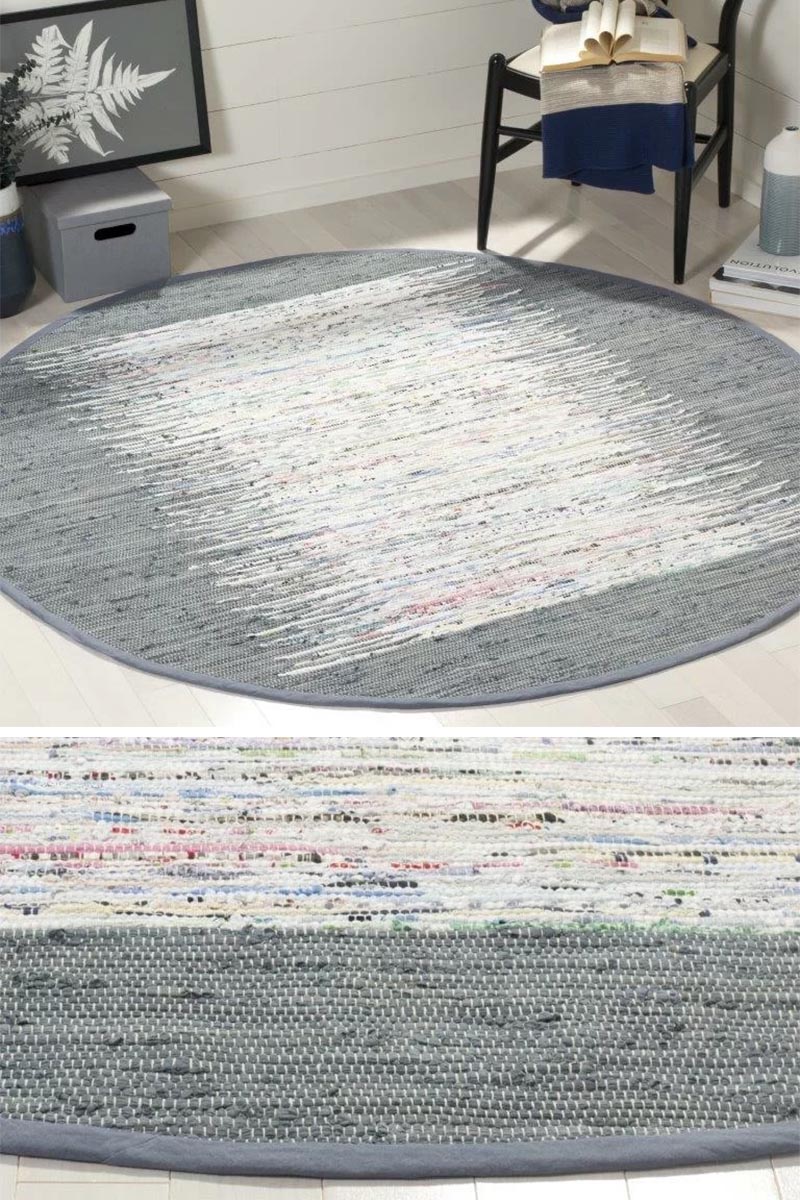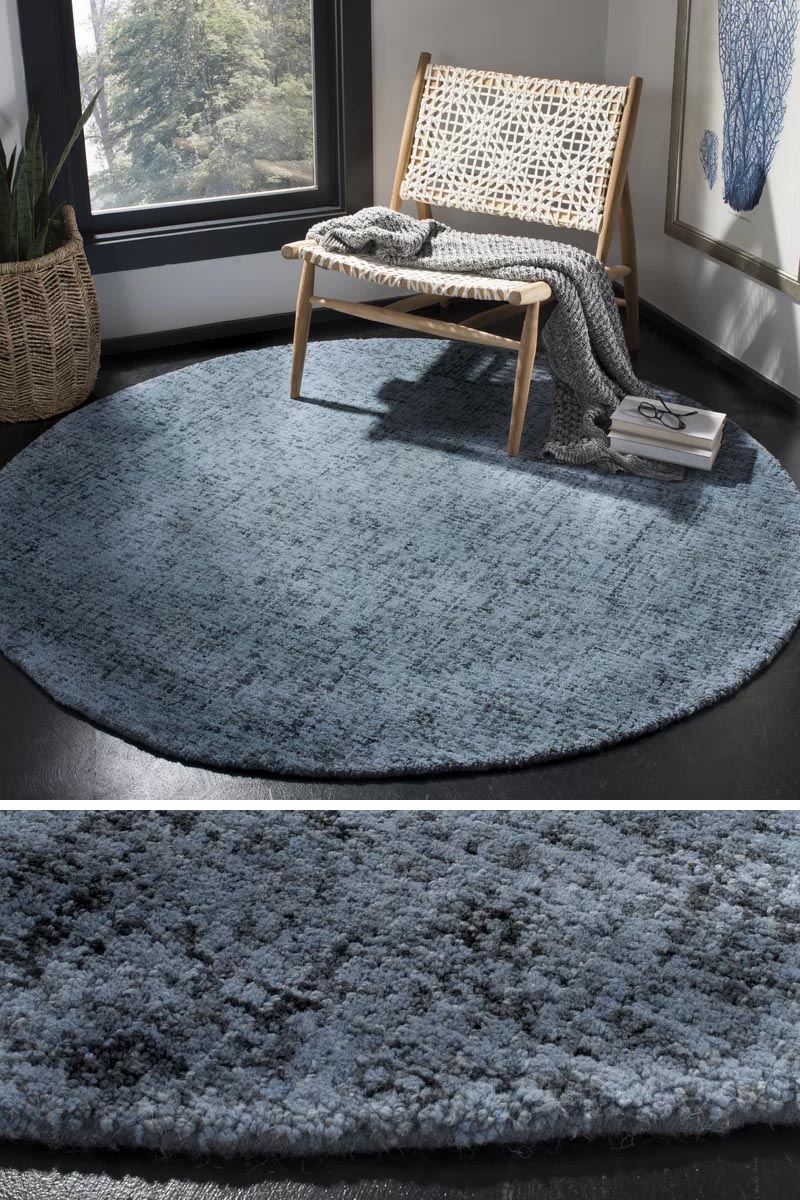 7. Faux Cow Hide Rugs
Faux cow hide rugs are a great way to get the look you want with faux materials like felt and tufted faux fur.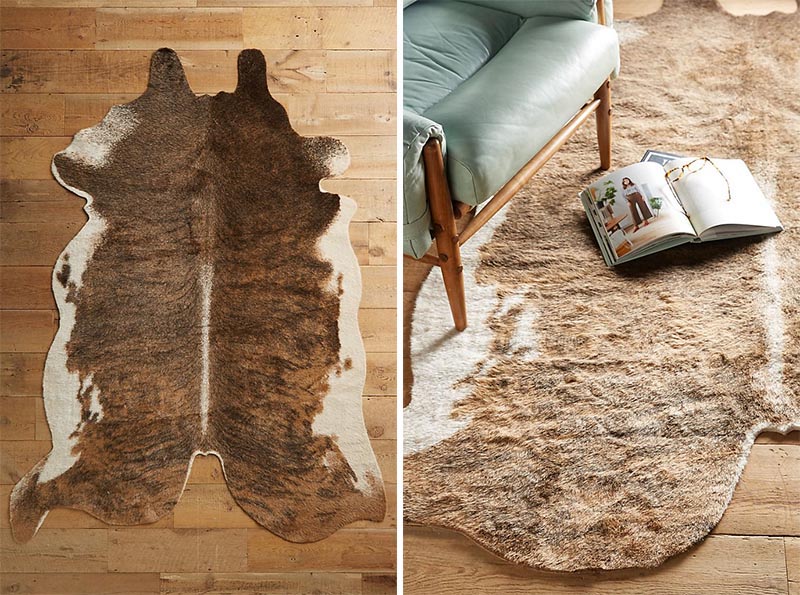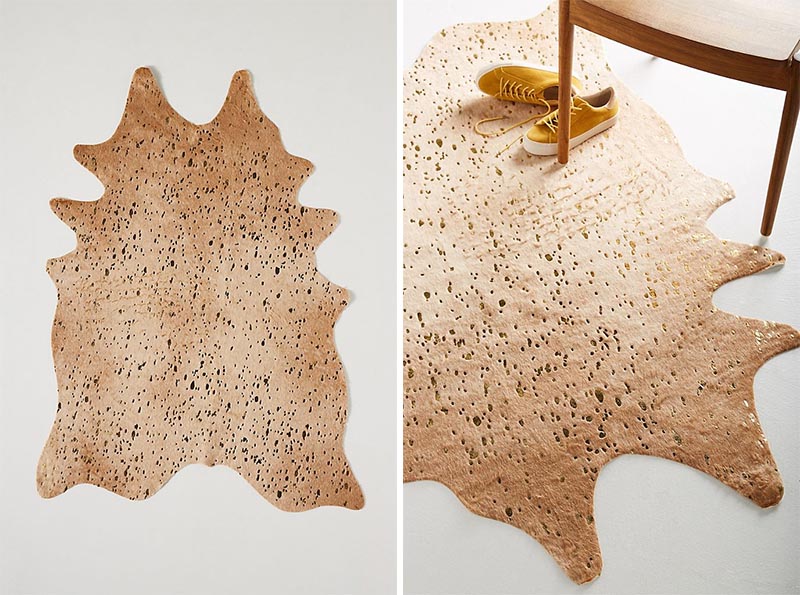 8. Mixed Material Rugs
Including a mixed material rug in your interior helps to create a unique look, like this rug that features strips of leather and jute woven together.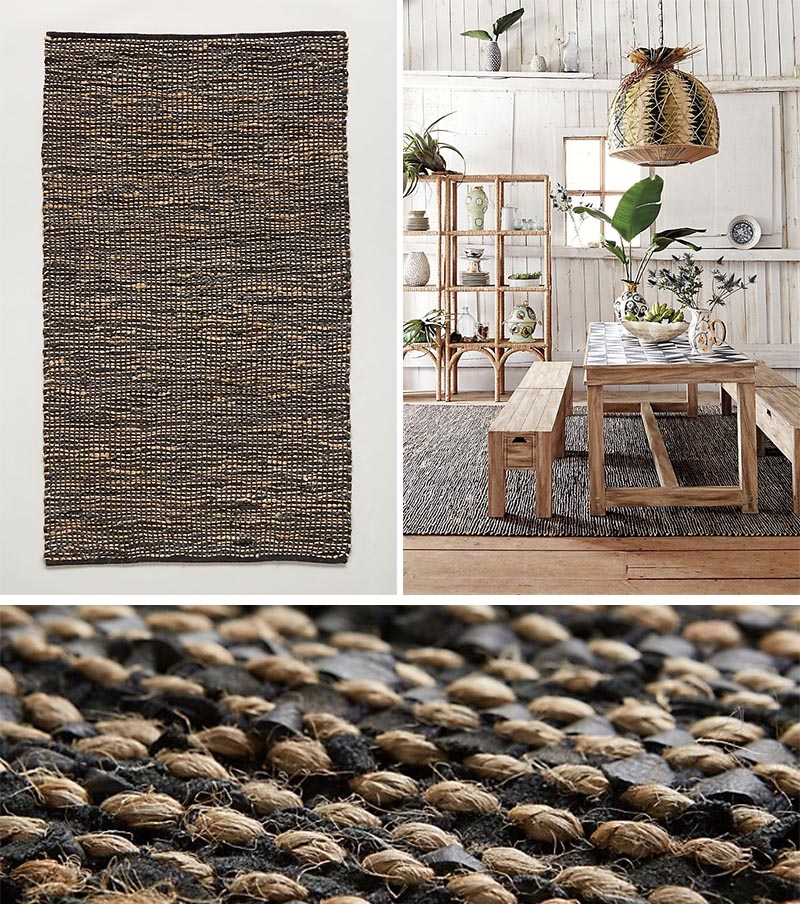 9. Textured Rugs
Rugs are one way that you can add texture to your interior without it being too overpowering. By keeping the the color neutral, you can have a raised pattern that adds a subtle amount of texture.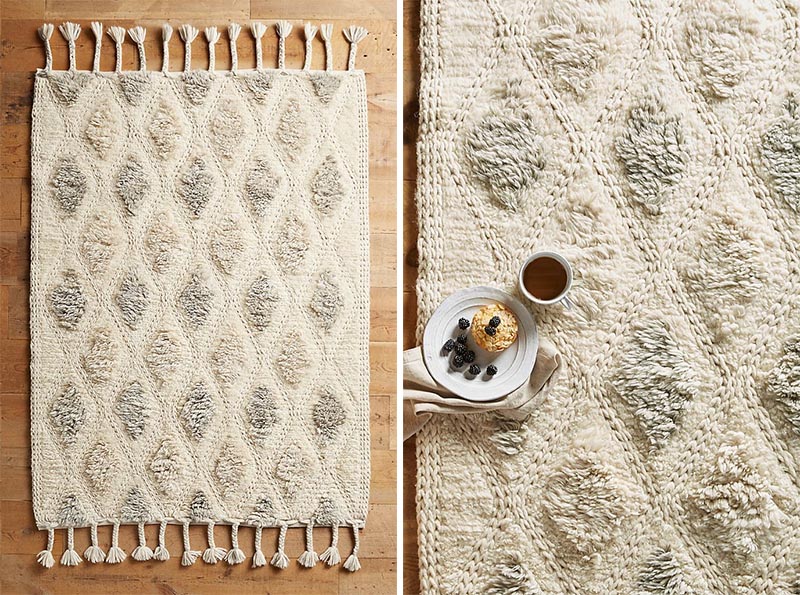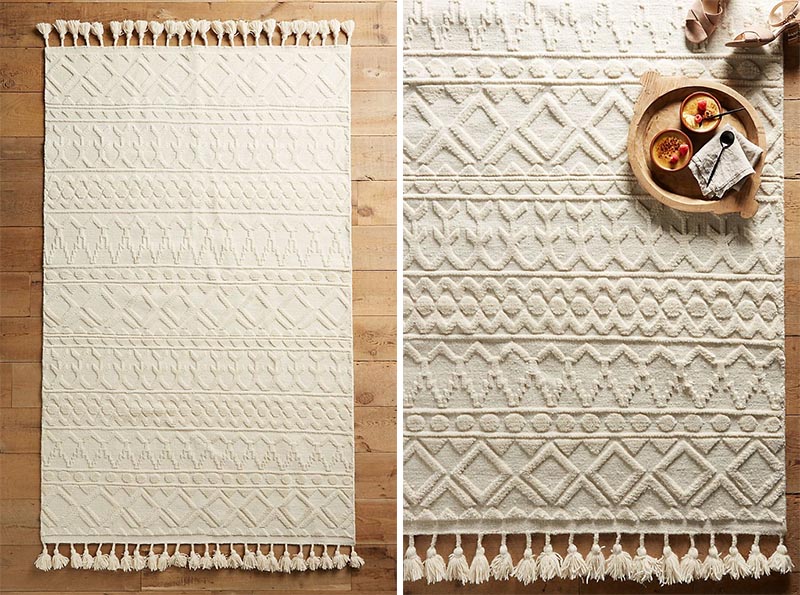 The Kamala Rug from Anthropologie
10. Outdoor Rugs
Outdoor spaces can sometimes be overlooked as a location to include a rug in the design of a modern farmhouse, however they are a great way to create tie together an outdoor living room or alfresco dining area.