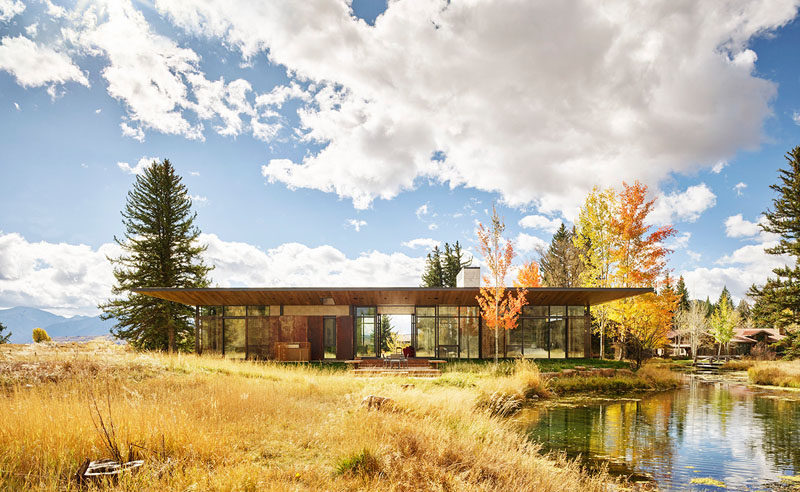 Carney Logan Burke Architects together with Kitchell Brusnighan Interior Design, have completed the Queen's Lane Pavilion, a two-bedroom guesthouse, they've added to an already previously designed project that included a lodge, an office/shop, and a wine silo.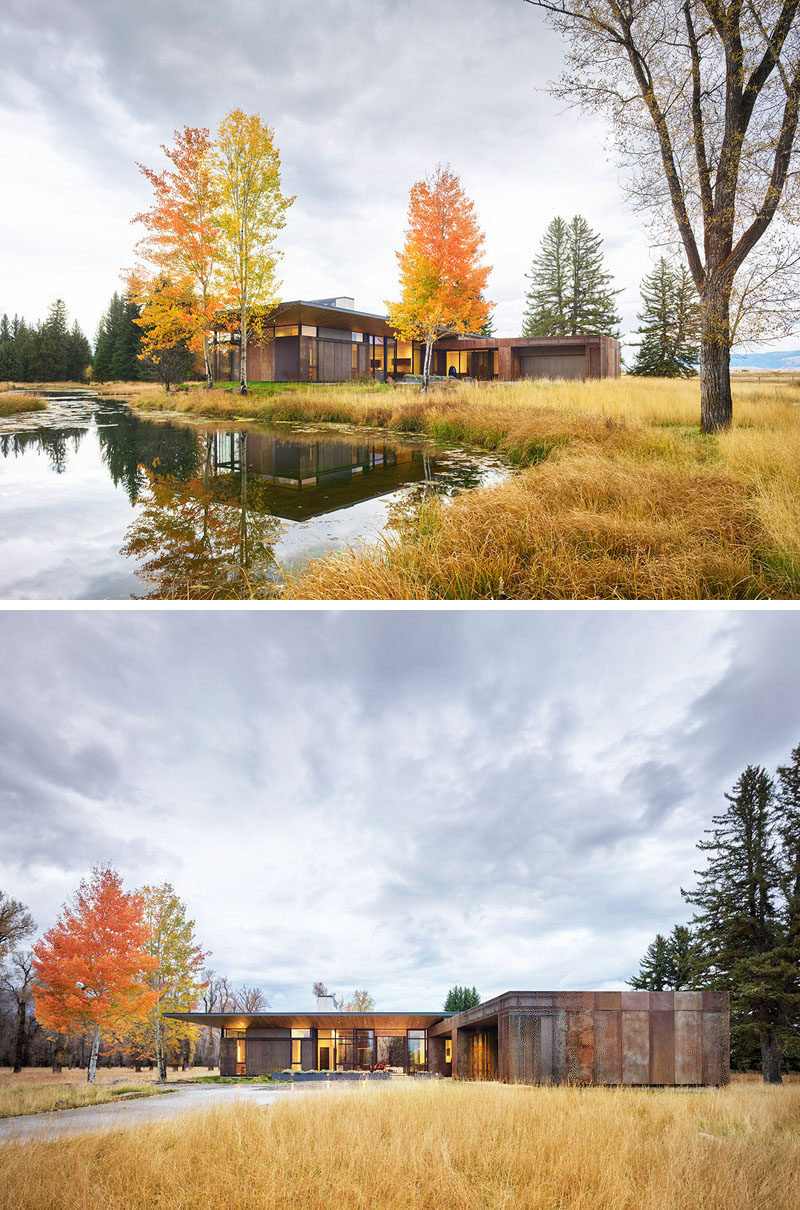 ---
The modernist flat-roofed glass pavilion was conceived as a retreat for the owners, who wanted a nature-oriented outlook, allowing them to enjoy their surroundings, that includes two spring creeks.
---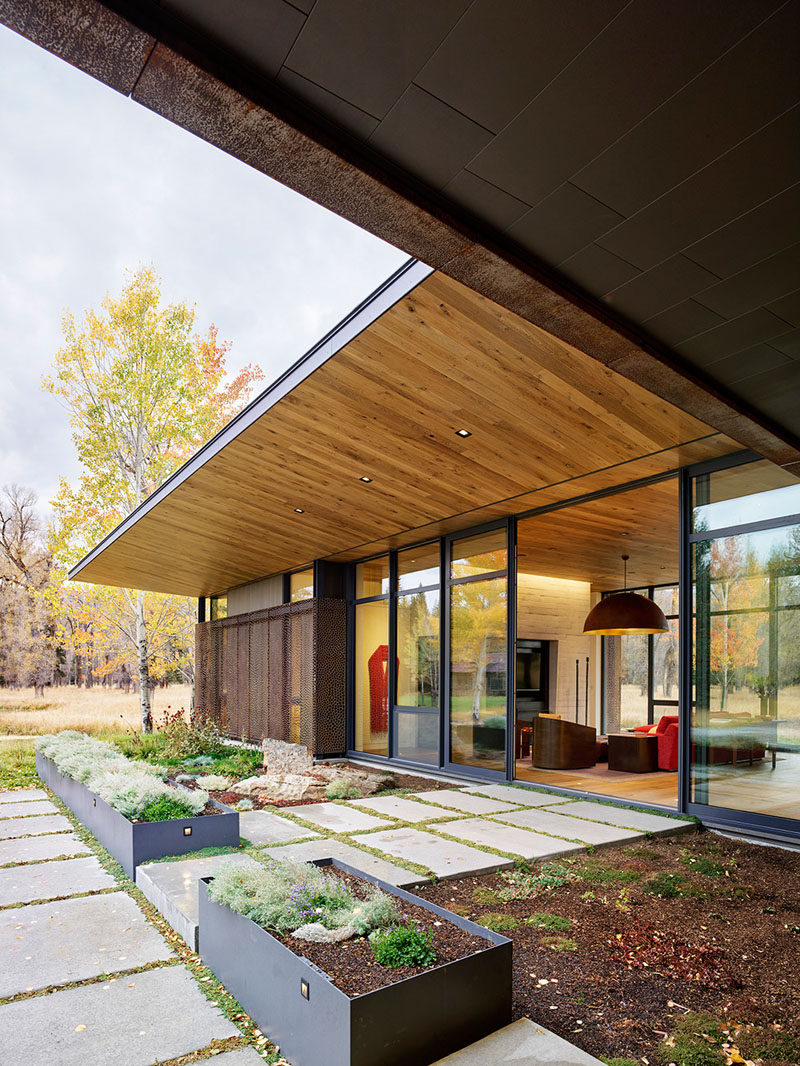 ---
Inside, an open plan living/kitchen/dining space, enables the guest house to have plenty of social space, while the fireplace anchors one end of the room, with the kitchen at the other end.
---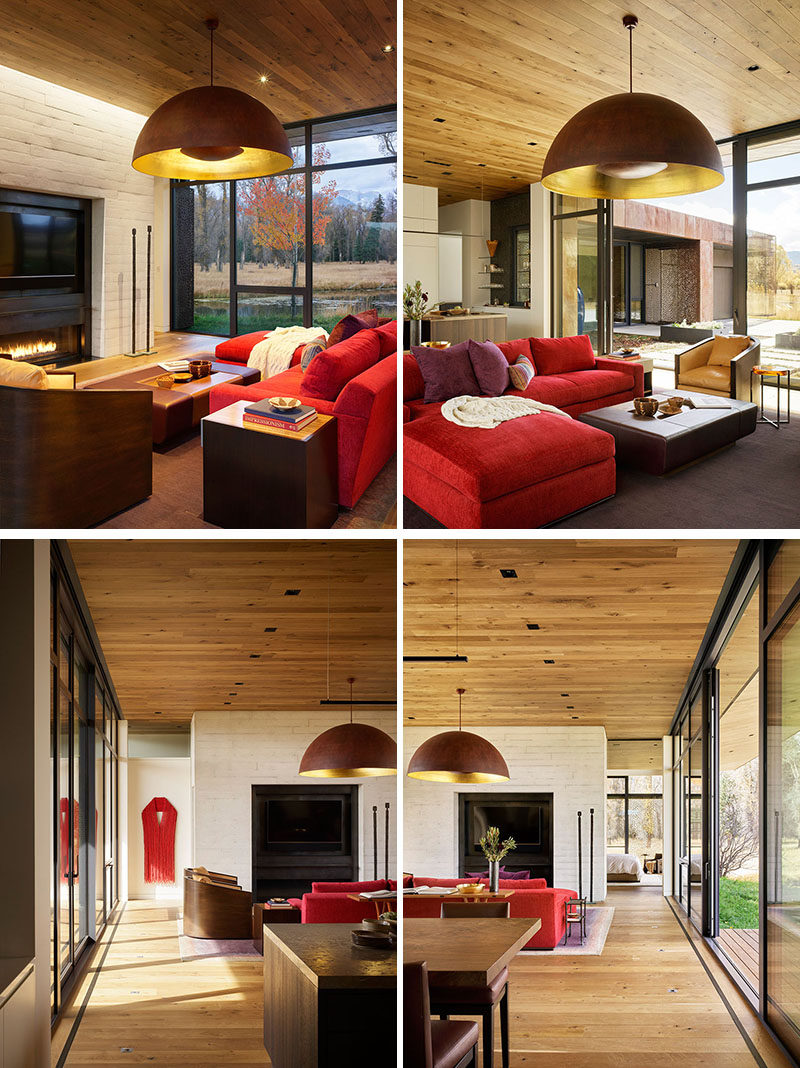 ---
Located behind the fireplace is one of the two bedrooms, which features floor-to-ceiling windows, creating a private nature experience. The other bedroom is located behind the kitchen.
---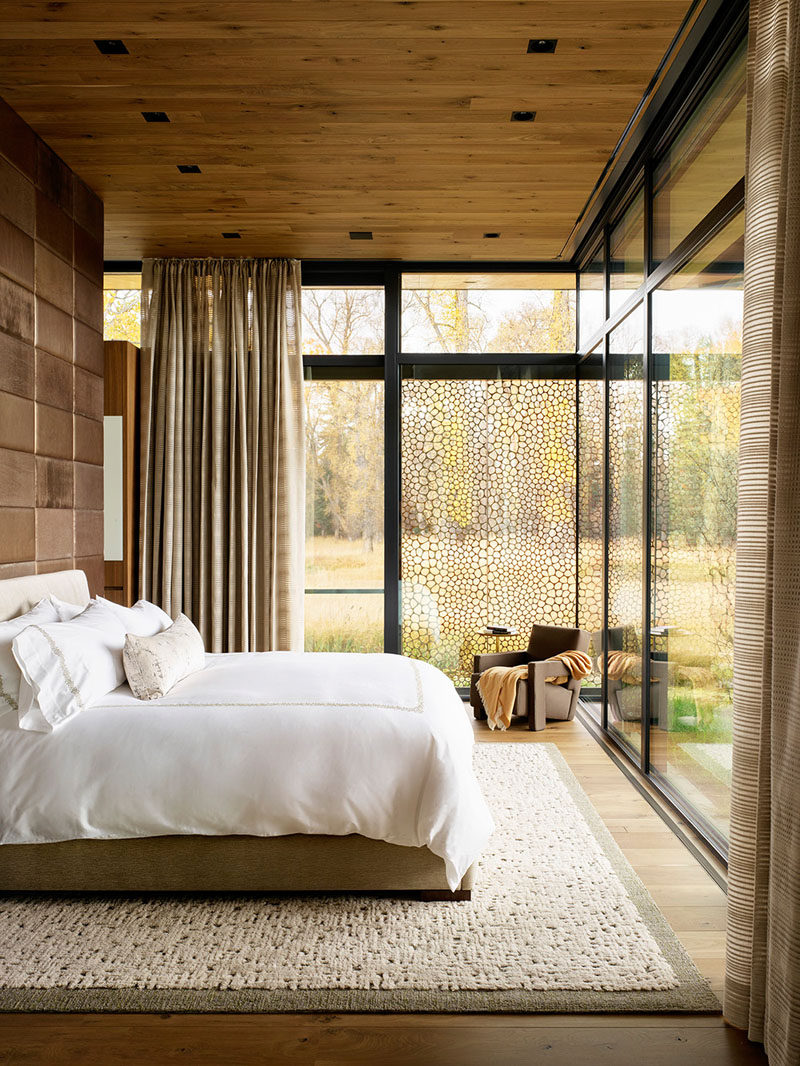 ---
In the bathroom, a pierced steel curtain provides privacy without compromising the natural light.
---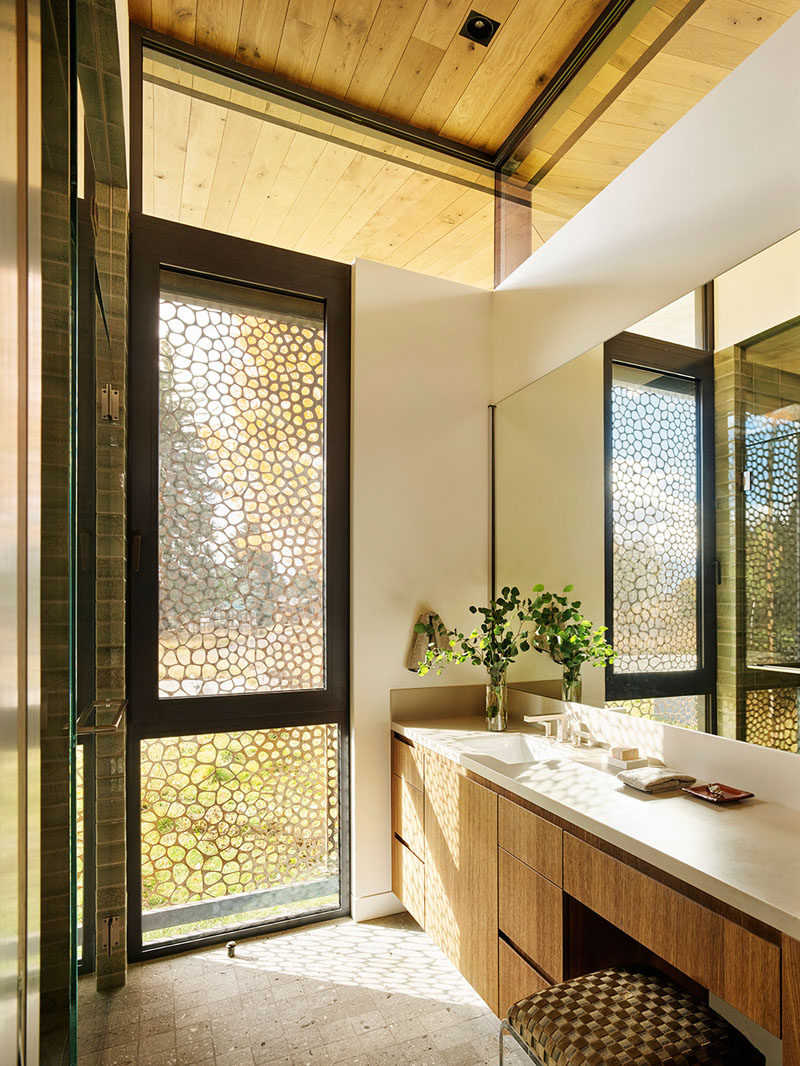 ---
White oak floors and ceilings warm and ground the entire guesthouse, while the kitchen makes use of darker wood and white cabinets for a contemporary look.
---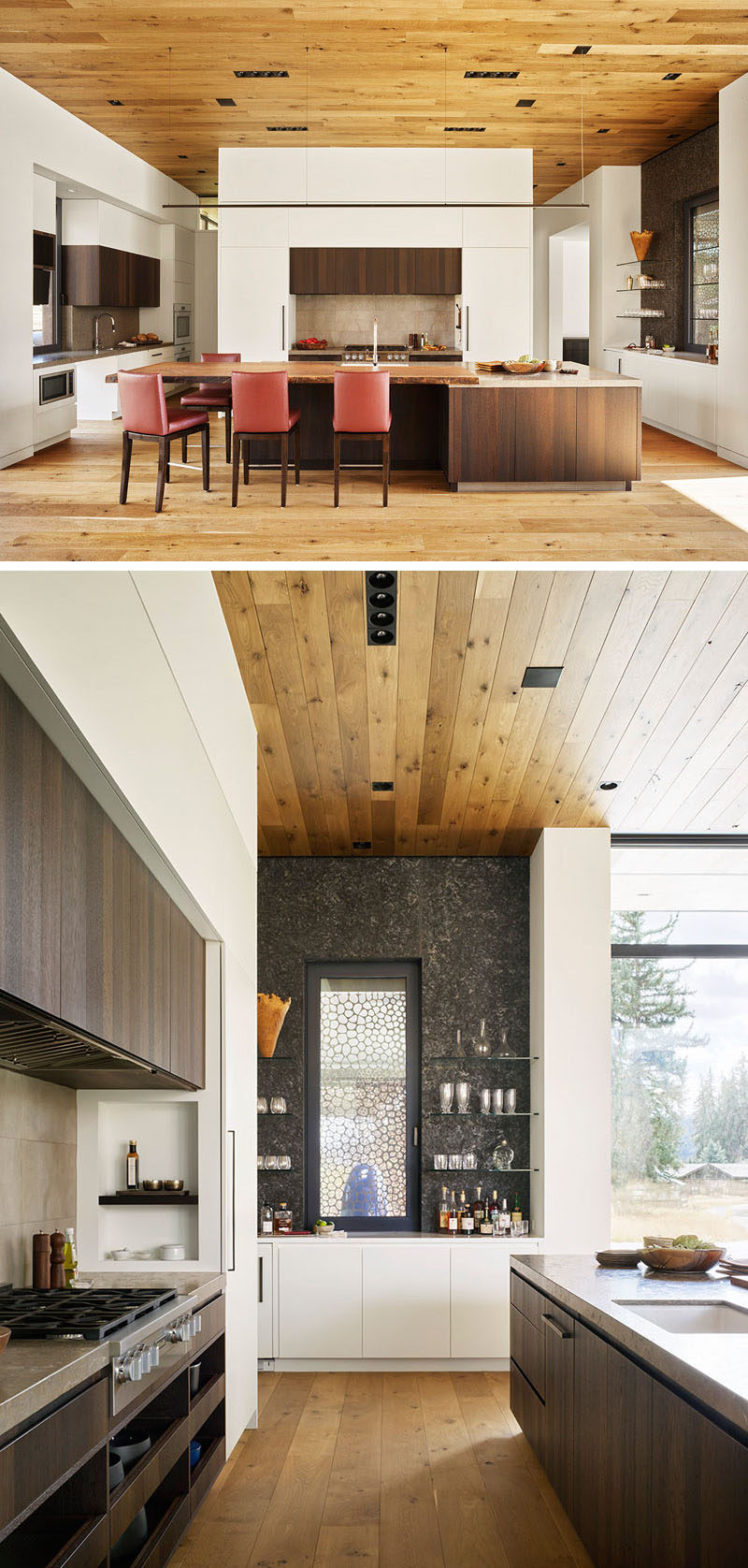 ---
Adjacent to the kitchen is a bar area that highlights the metal screen outside, and makes use of glass shelving to display a variety of glassware.
---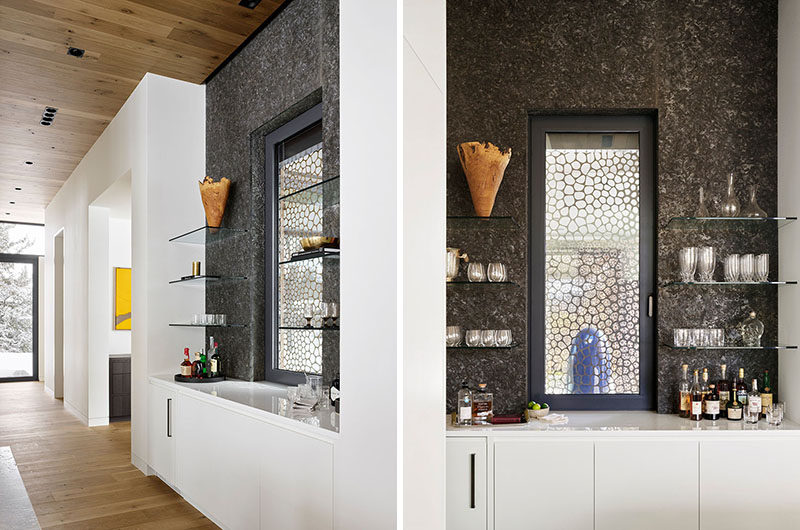 ---
Outside, there's a wood deck that provides a place for dining while looking out towards the creek.
---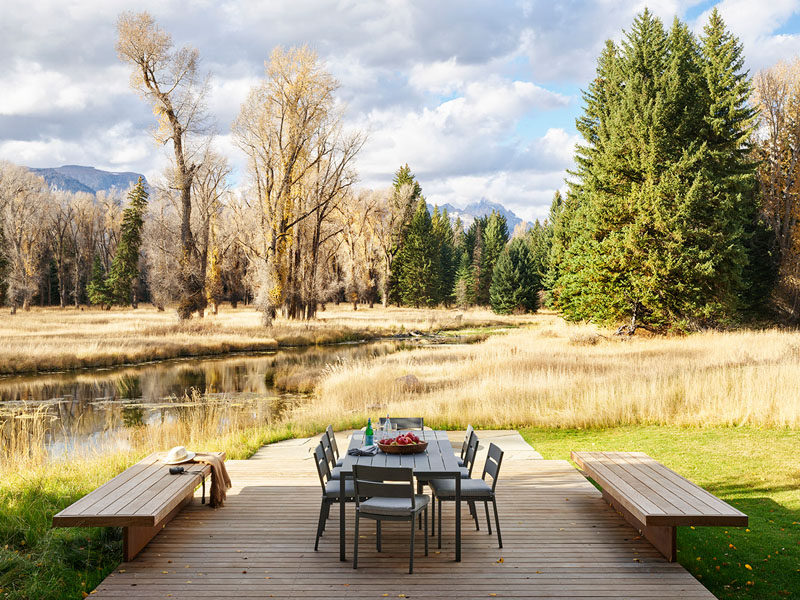 ---
Here's a closer look at the pierced steel curtain that makes the home more of an art piece. These metal sheets have been cut to a pattern that was taken from a photo of the surrounding cottonwood grove.
The sheets help to modulate the views and cast interesting shadows inside the home, while from the outside, they help to soften the glass expanses, offer aesthetic interest, and give the building a patina that ties it to the wine silo, while also lending it a natural appearance in the landscape.
---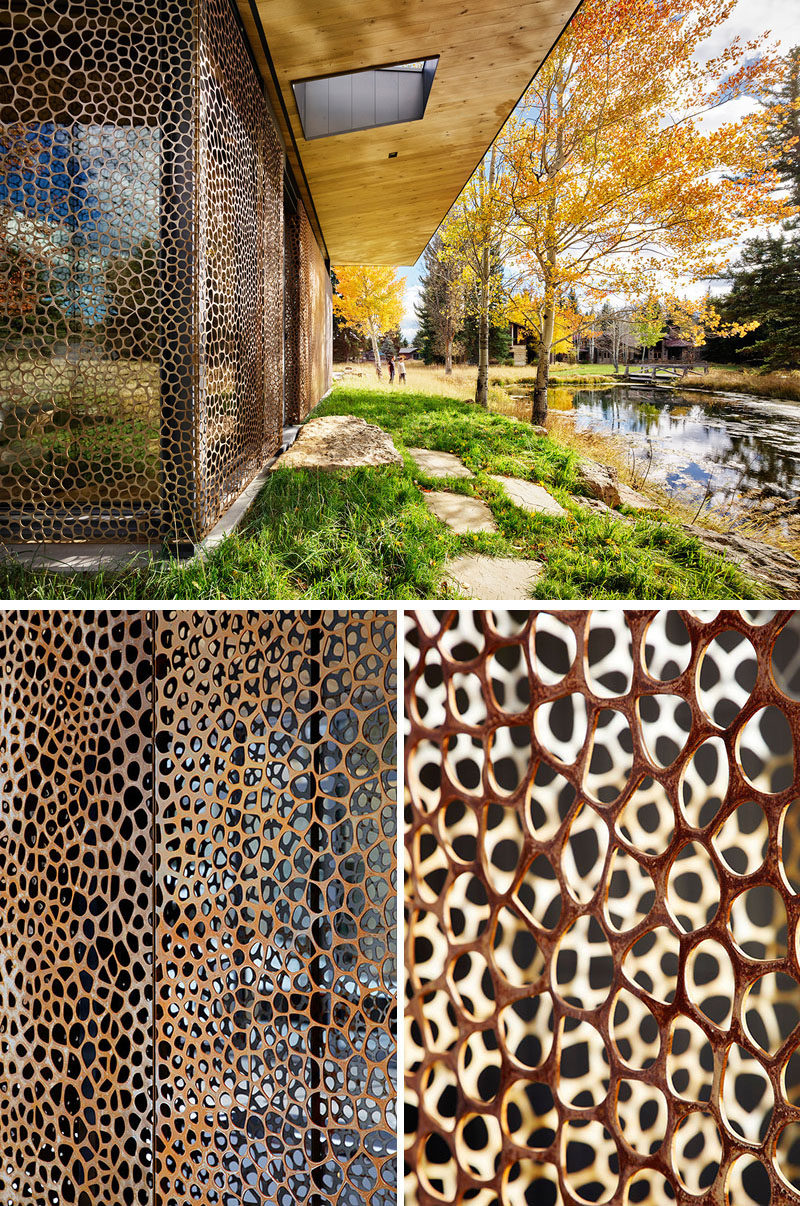 Photography by Matthew Millman | Architect: Carney Logan Burke Architects | Contractor: KWC, Inc. | Interior Designer: Kitchell Brusnighan Interior Design
---