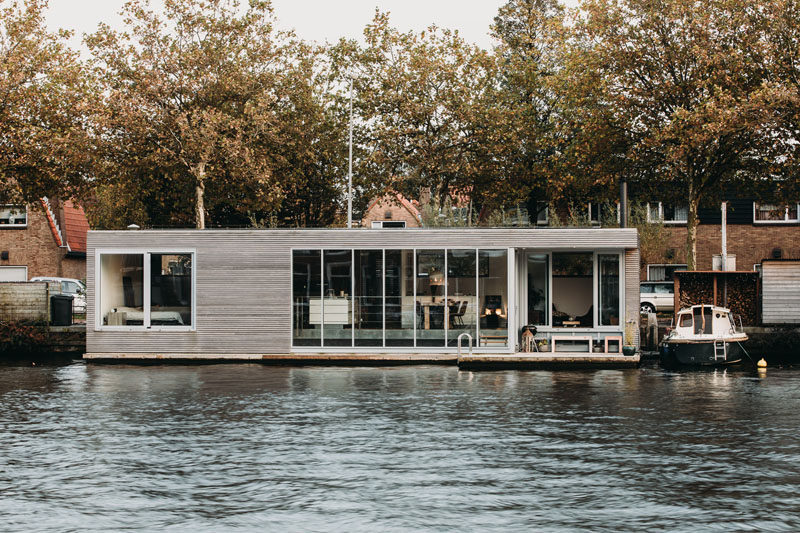 vanOmmeren-architecten have designed 'Haarlem Shuffle', a modern floating villa that's located on a river near the historic city centre of Haarlem in The Netherlands.
The floating villa (or houseboat) is clad in wood which creates a strong textured facade that's bordered with a slim aluminum roof trim.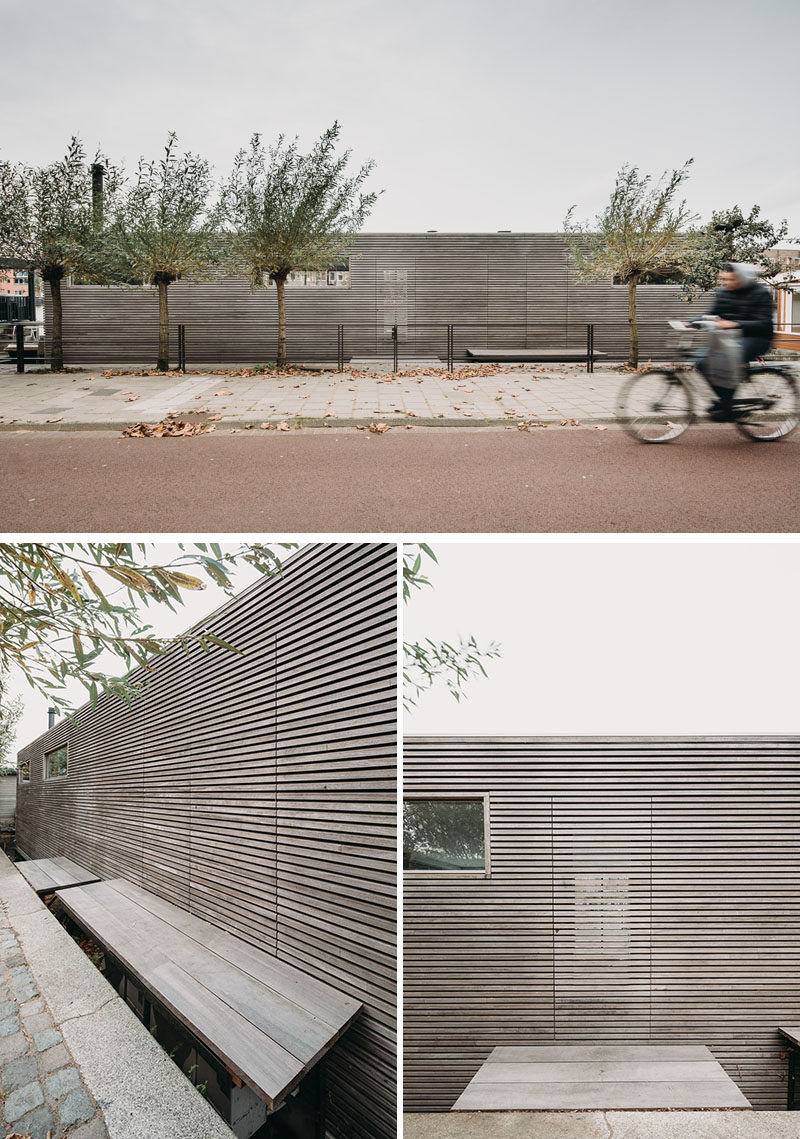 ---
Hidden behind the exterior door is an interior door with a built-in window. In the entryway, there's a built-in space for hanging coats and placing shoes.
---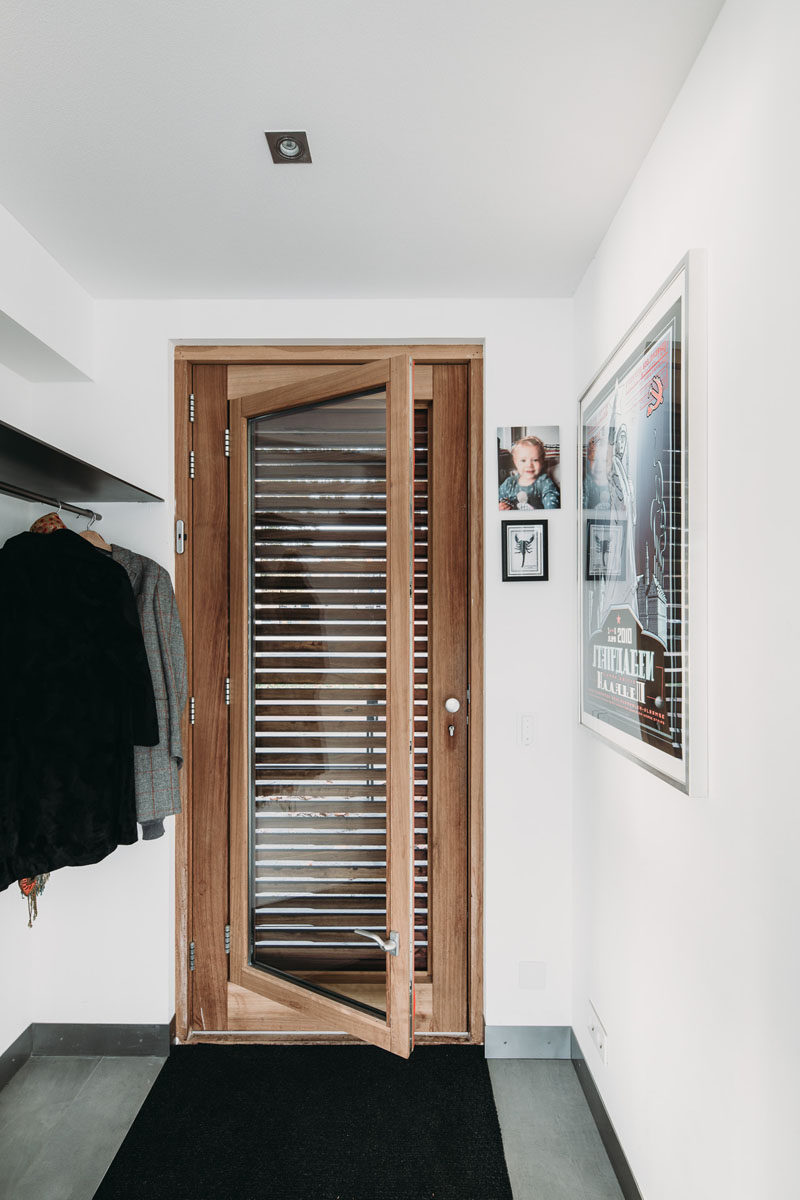 ---
The entryway opens up to the social areas of the villa. The kitchen is minimalist in its design with hardware free white cabinets and matching countertops.
---

---
A wall of windows provide views and allow natural light to filter through to the interior. In the dining area, a wood dining table sits below two sculptural pendant lights.
---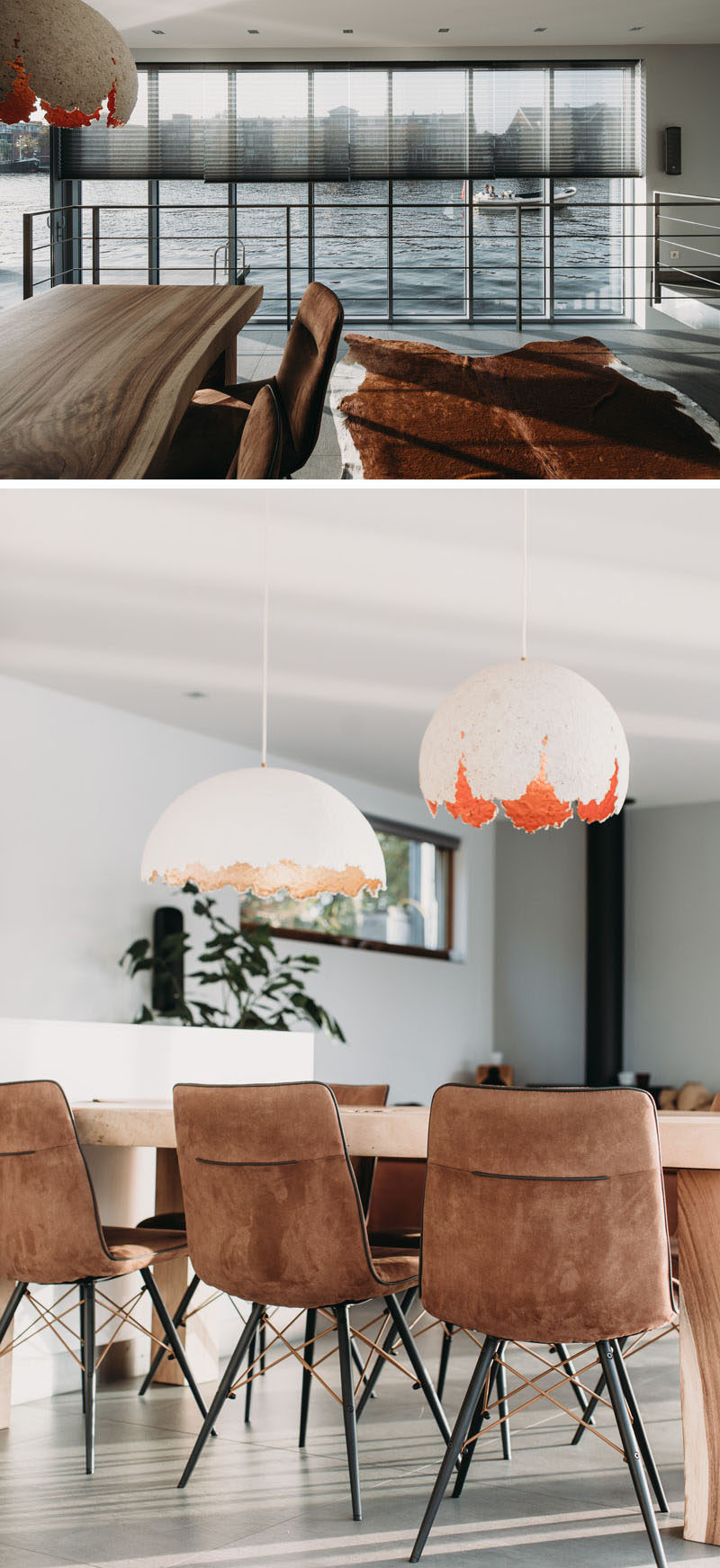 ---
In the living room, there's a wood-burning fireplace for colder months, and in the warmer months, a sliding door can be opened to provide access to a small deck.
---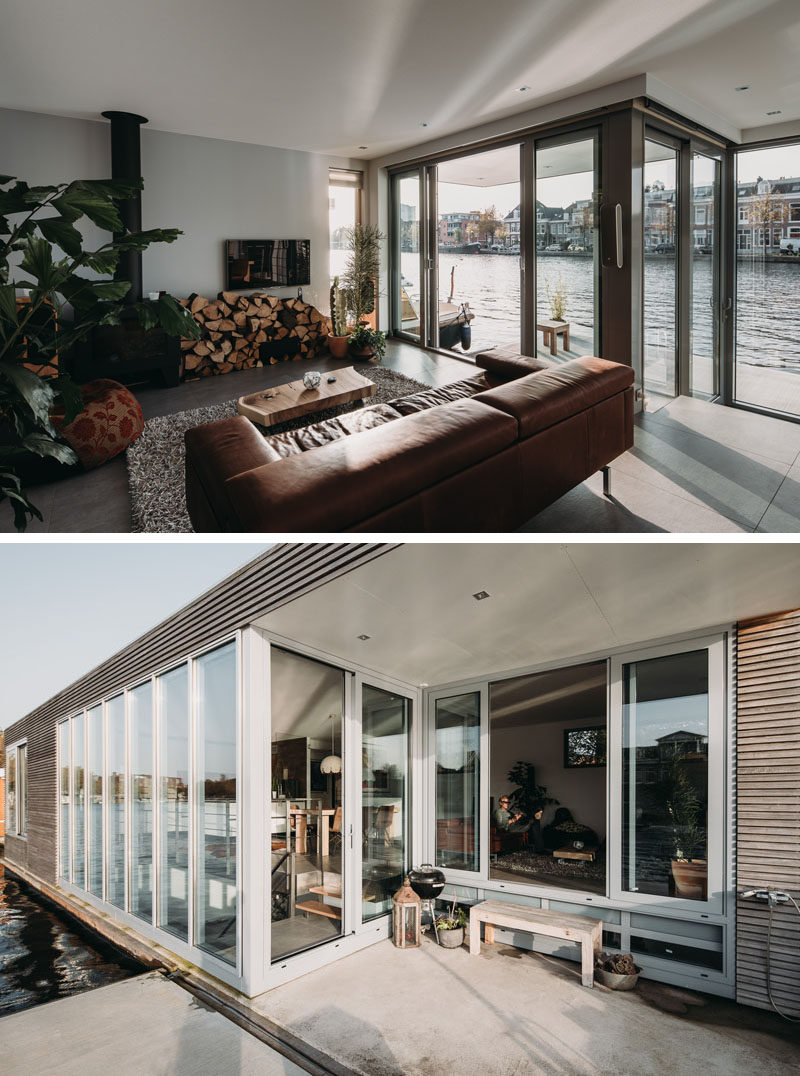 ---
Also on this floor is a bedroom with a sliding pocket door. The bedroom and bathroom share the same space with a partially frosted glass wall separating the shower and toilet from the rest of the room.
---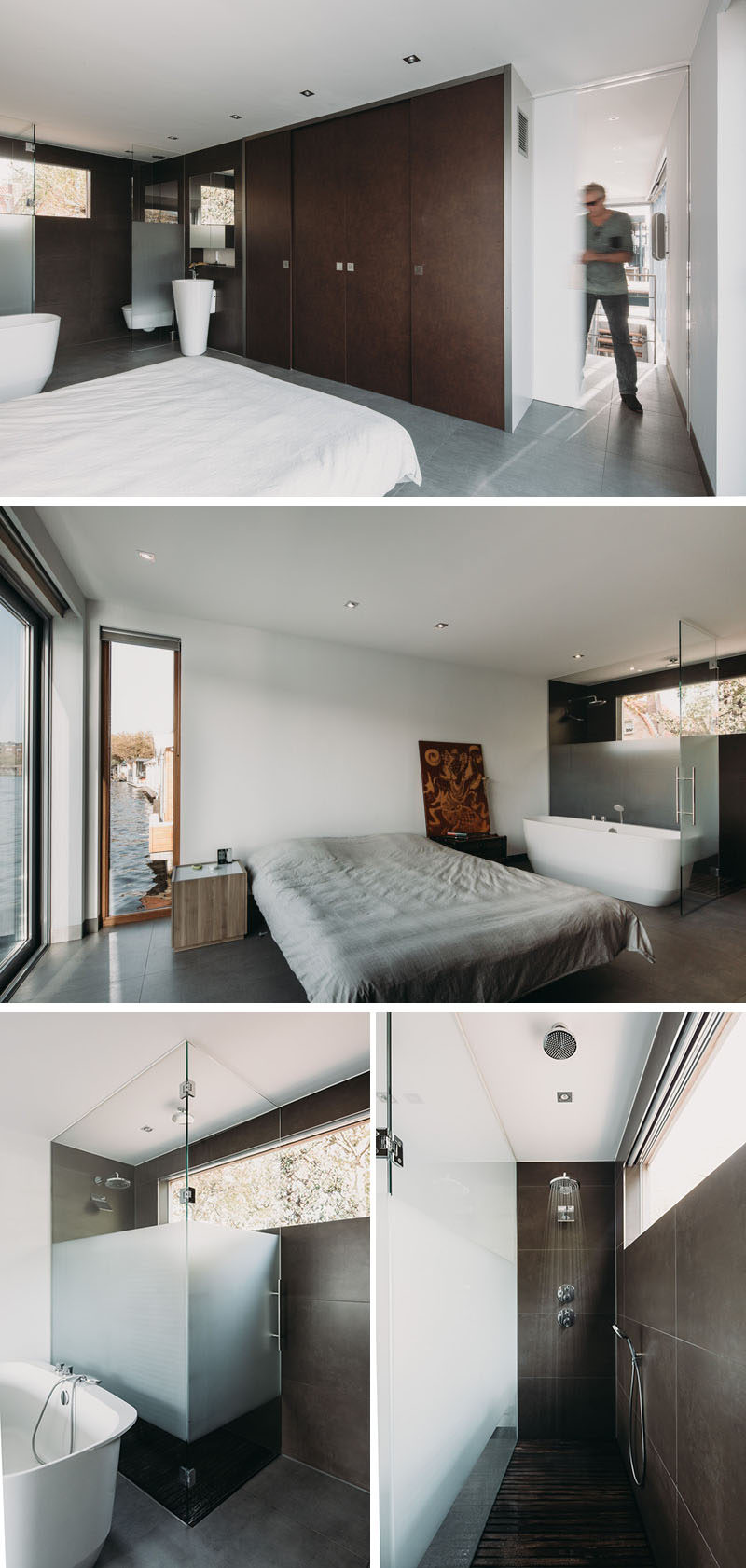 ---
Back out in the main area and by the wall of windows, is a staircase that leads down to the lower level of the villa. The lower level is home to an open space that acts as a music room, as well as two bedrooms with ensuite bathrooms, storage and mechanical rooms, and a laundry room.
---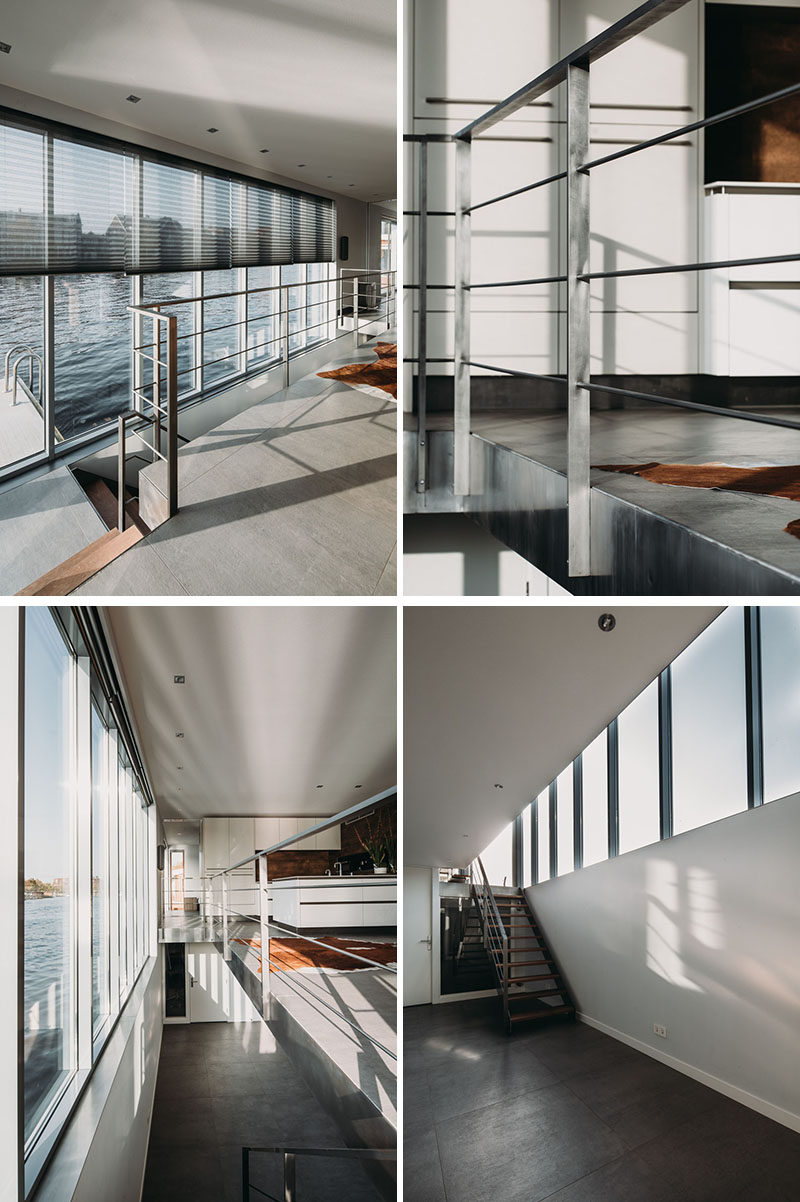 ---
Here's a look at the floor plans that show the layout of both levels.
---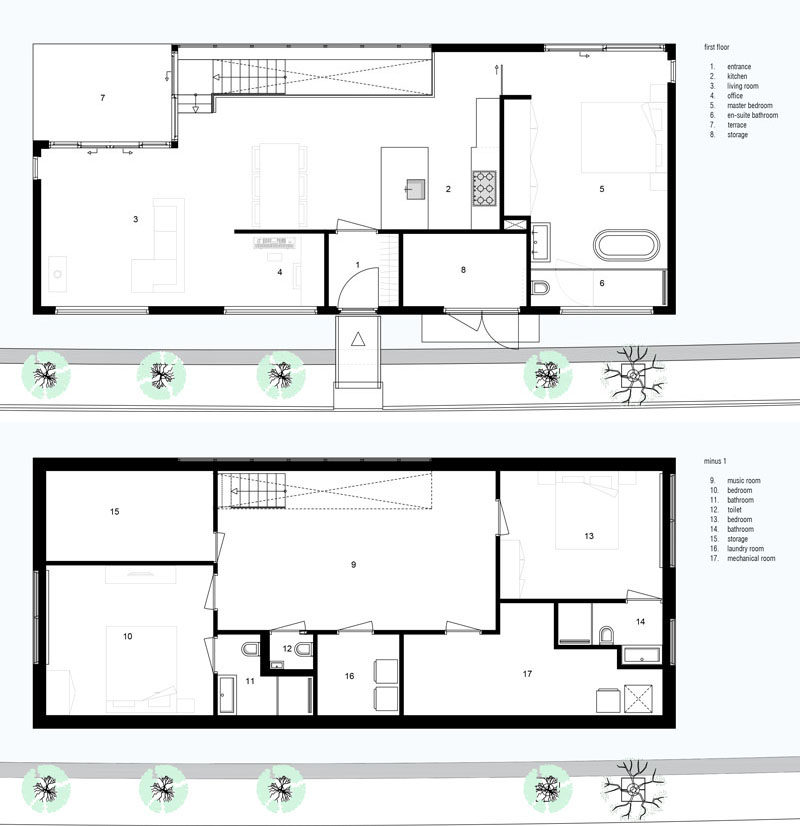 ---