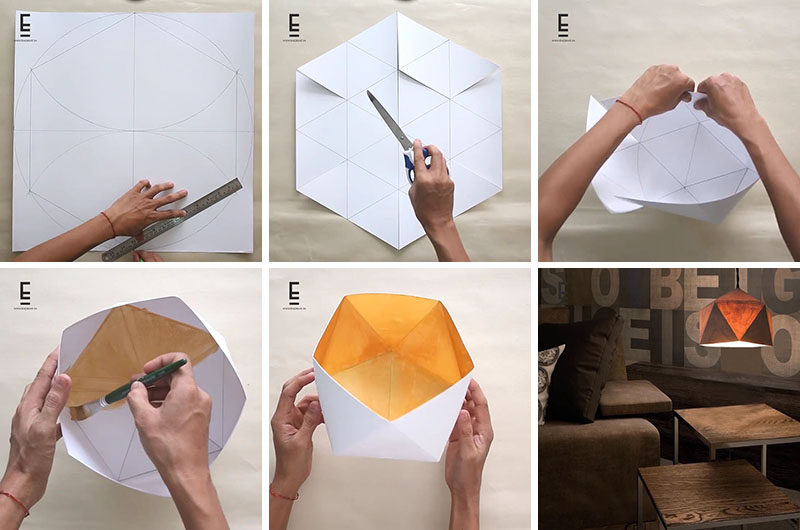 If you enjoy the look of origami-inspired home decor and want to add a subtle geometric touch to your home, then Engrave has a simple DIY Geo Lampshade that will brighten up any interior.
Made from a single piece of paper, this quick project is completely customizable in terms of size, paper thickness, and color on the inside. It's a great way to personalize and style your interior.
To find out how to make your own geometric pendant lamp, watch the video below.