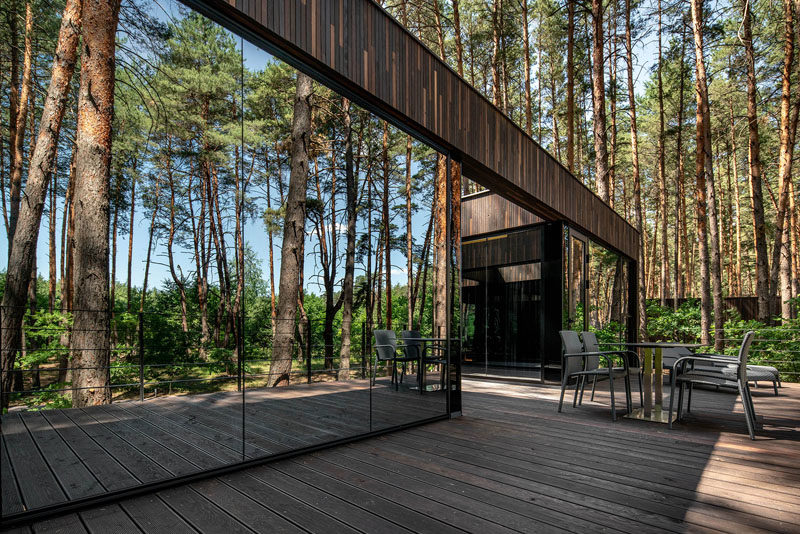 YOD design lab has created a collection of small and modern guest houses for Verholy Relax Park, a hotel and recreational complex in the Poltava region of Ukraine.
Each guest house is integrated into the surrounding pine forest thanks to the patio and the panoramic glazing.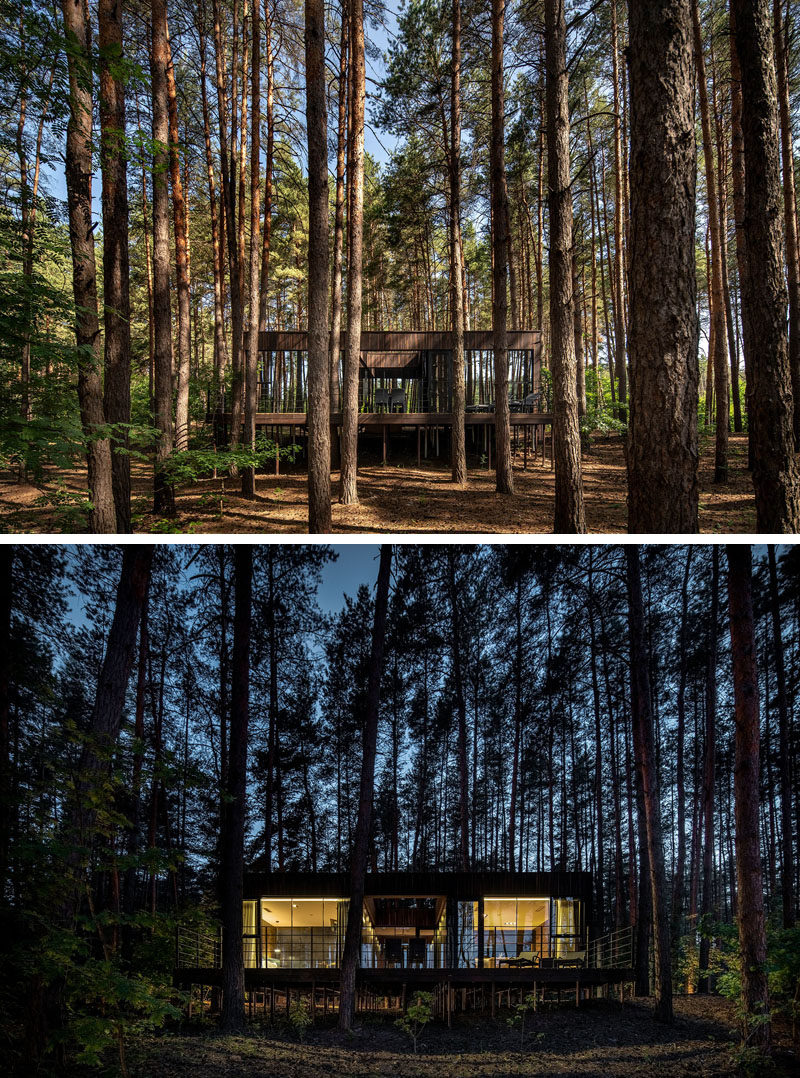 ---
Each guest house has two wings, one with the living room and kitchen, and the other with the bedroom and bathroom.
---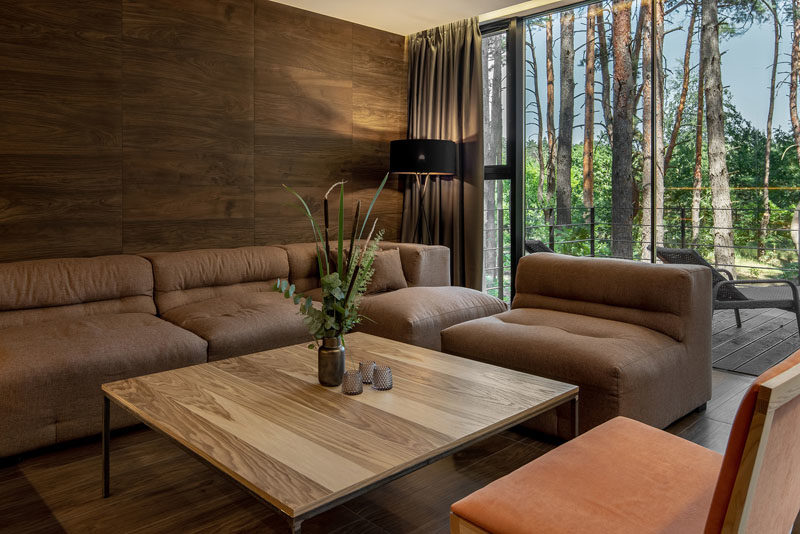 ---
The living room opens to the deck, and connecting the the two wings is a glass hallway.
---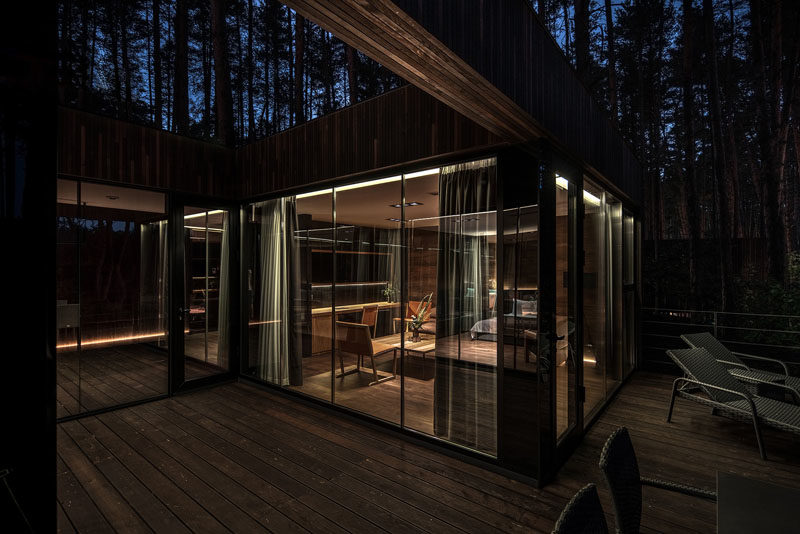 ---
The hallway also provides a place to hang coats and put on shoes. At the end of the hallway is the bathroom.
---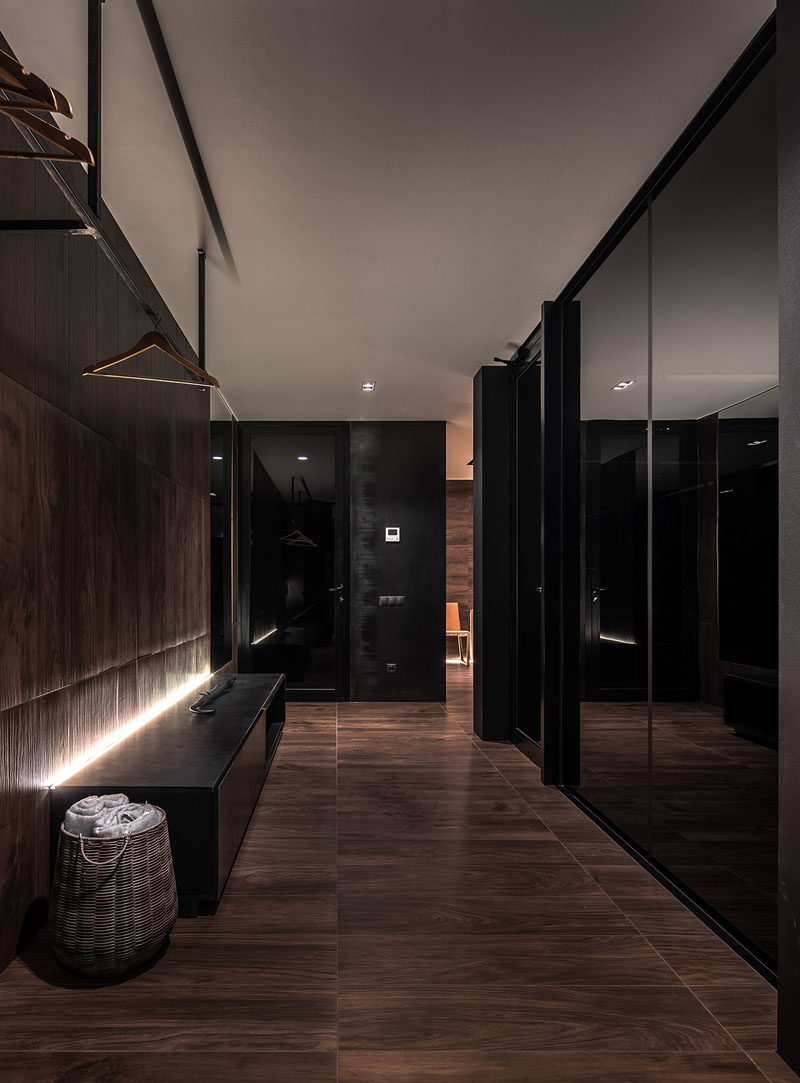 ---
In the bedroom, a wood accent wall becomes the backdrop for the grey bed, while floor to ceiling windows showcase the tree views.
---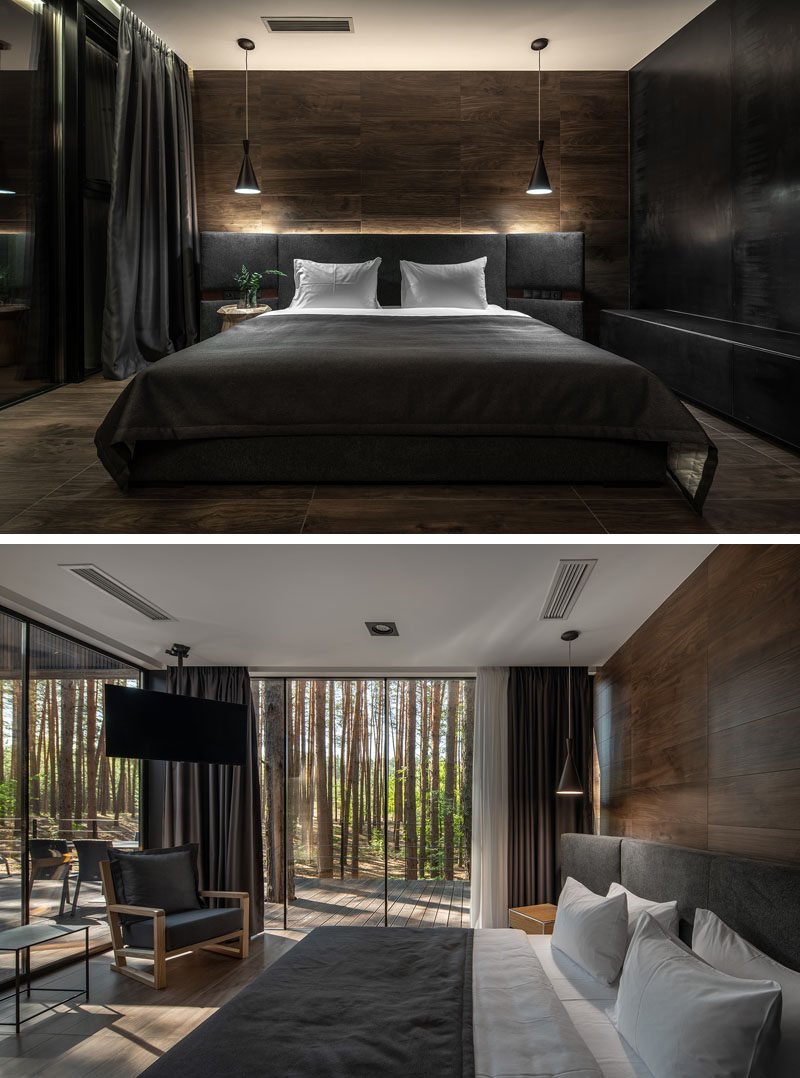 ---
Here's a look at the floor plan of the guest house.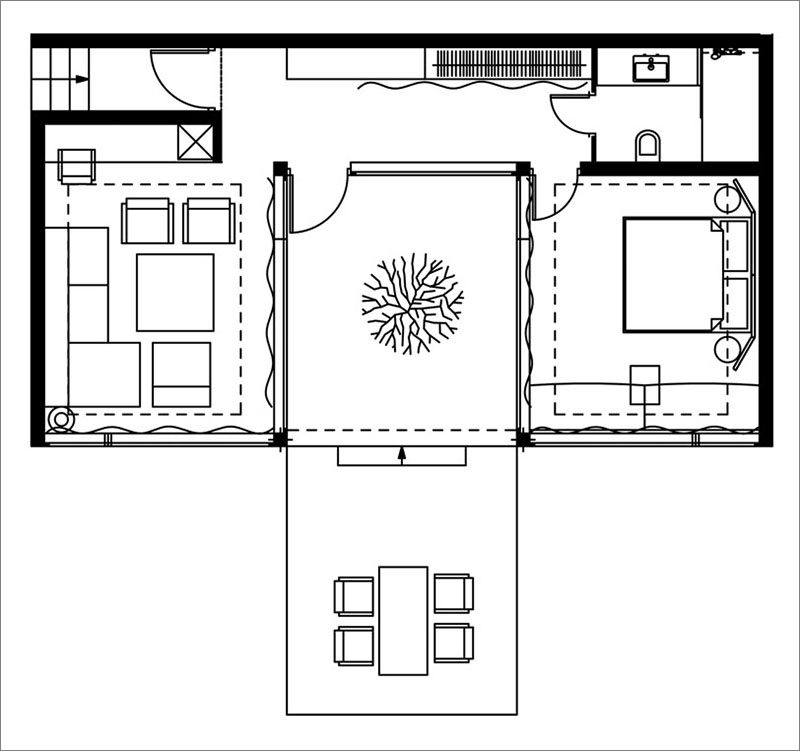 Designed by: YOD design lab | Graphic design and corporate elements: PRAVDA design