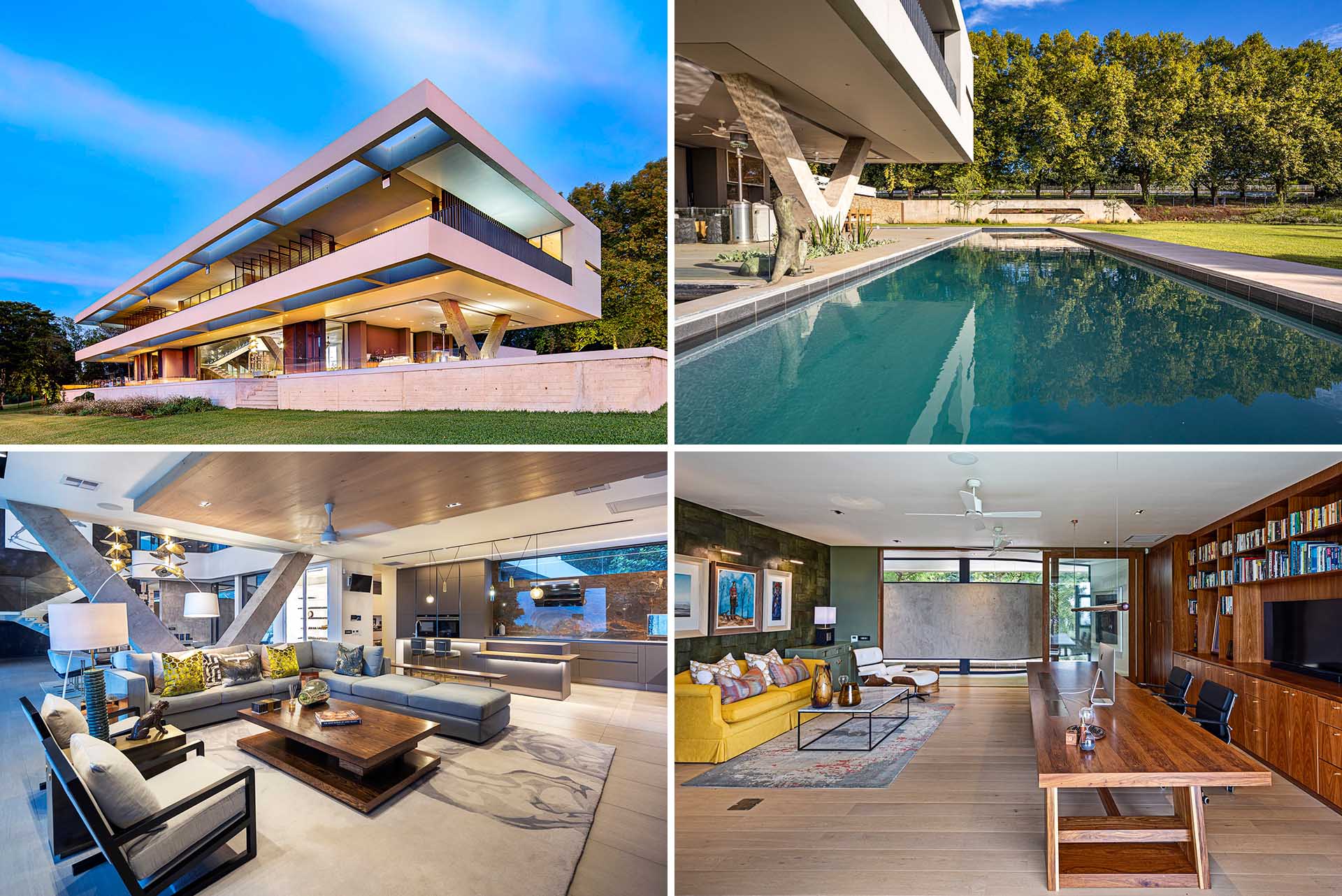 Metropole Architects has recently completed the Oban Estate, a contemporary home and equestrian facility that's located half an hour inland from the port city of Durban, South Africa.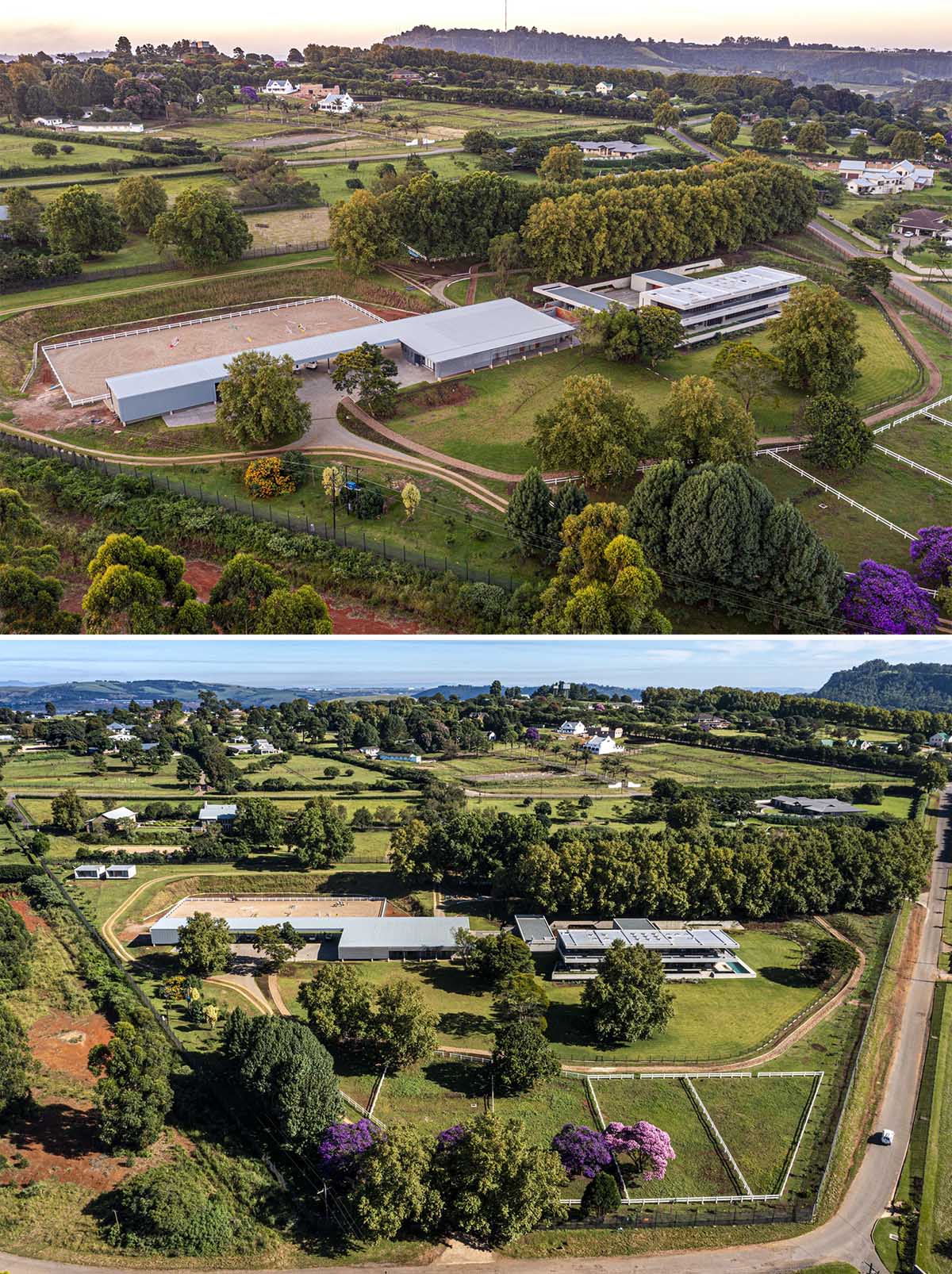 Upon arriving at the estate, people drive through a raw concrete and corten gatehouse and along a curved, tree-lined avenue before passing under a low slung cantilevered canopy that opens up into an expansive parking court.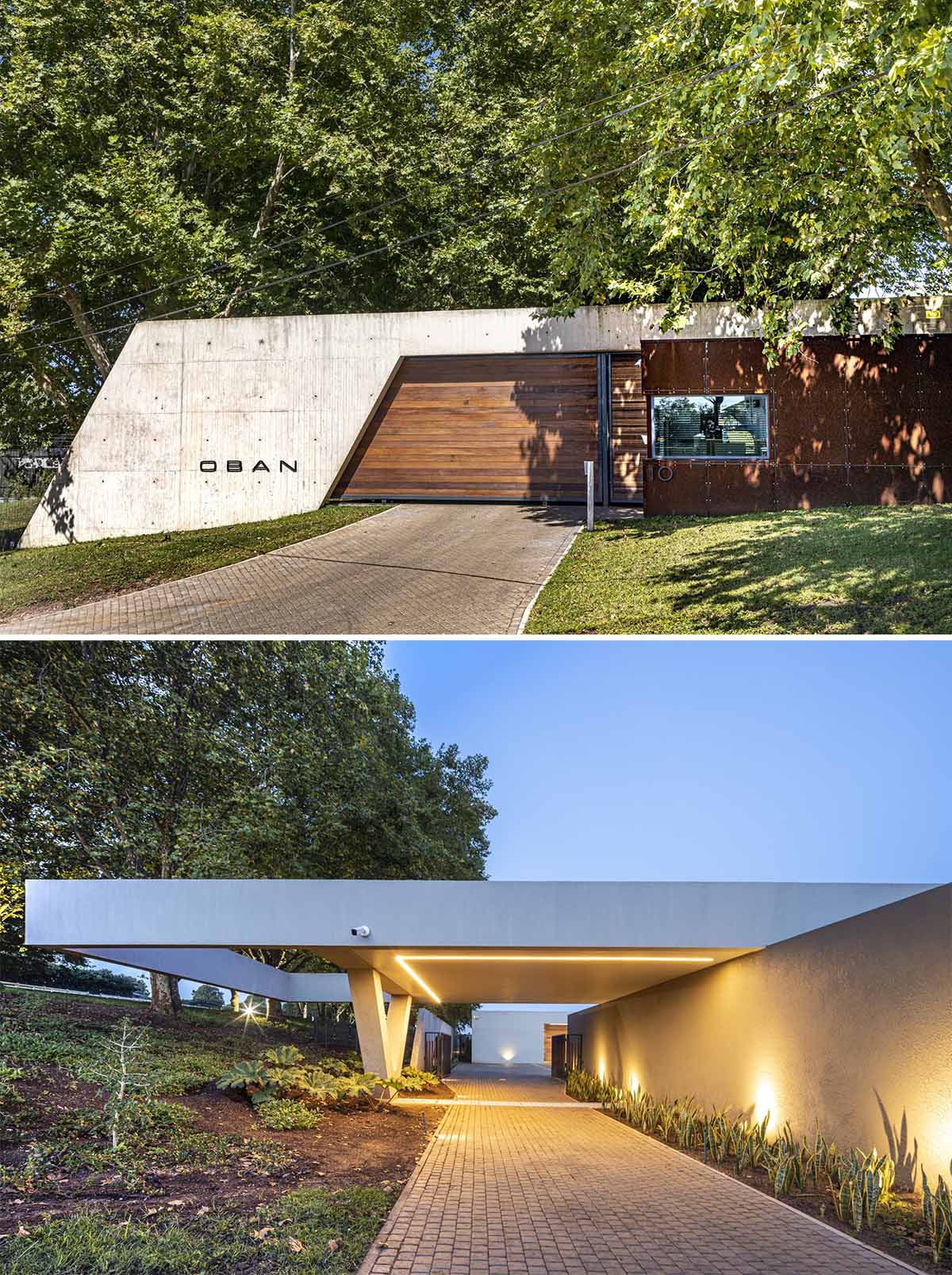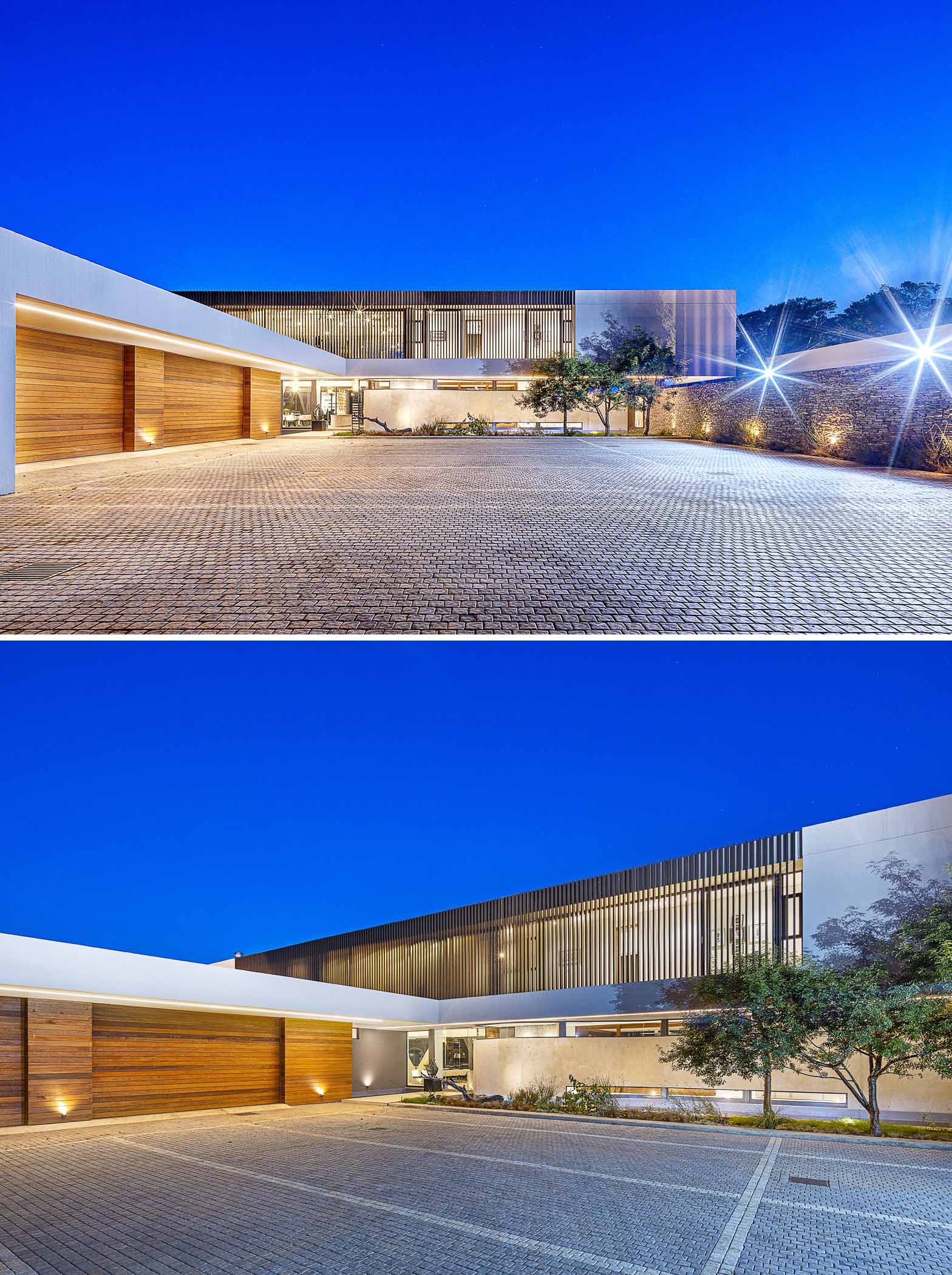 The design of the home takes on a simple arrangement of monolithic linear forms that project out across the vast manicured lawn and gently sloping paddocks.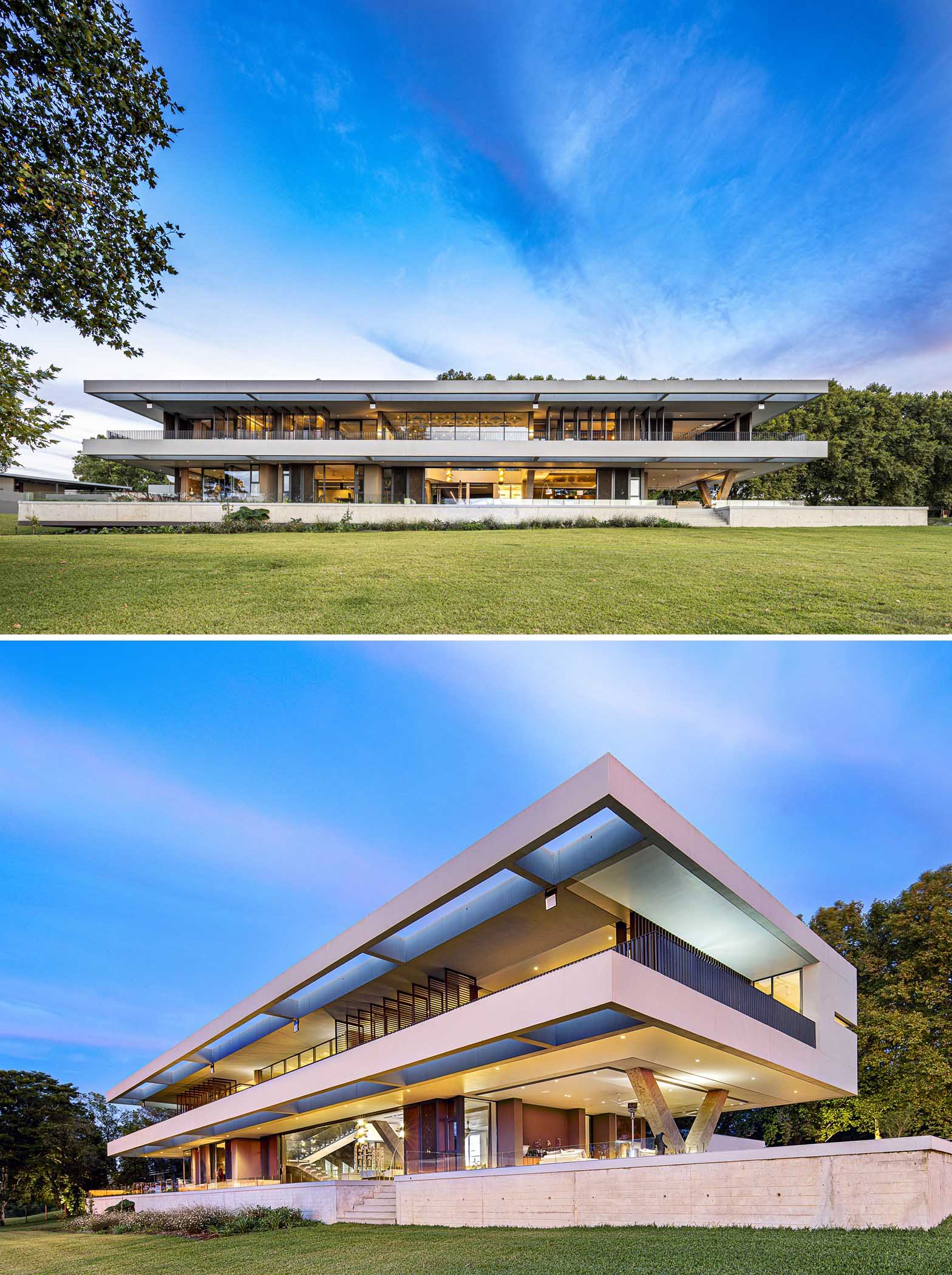 The house also includes a covered outdoor living and entertainment area, and a swimming pool.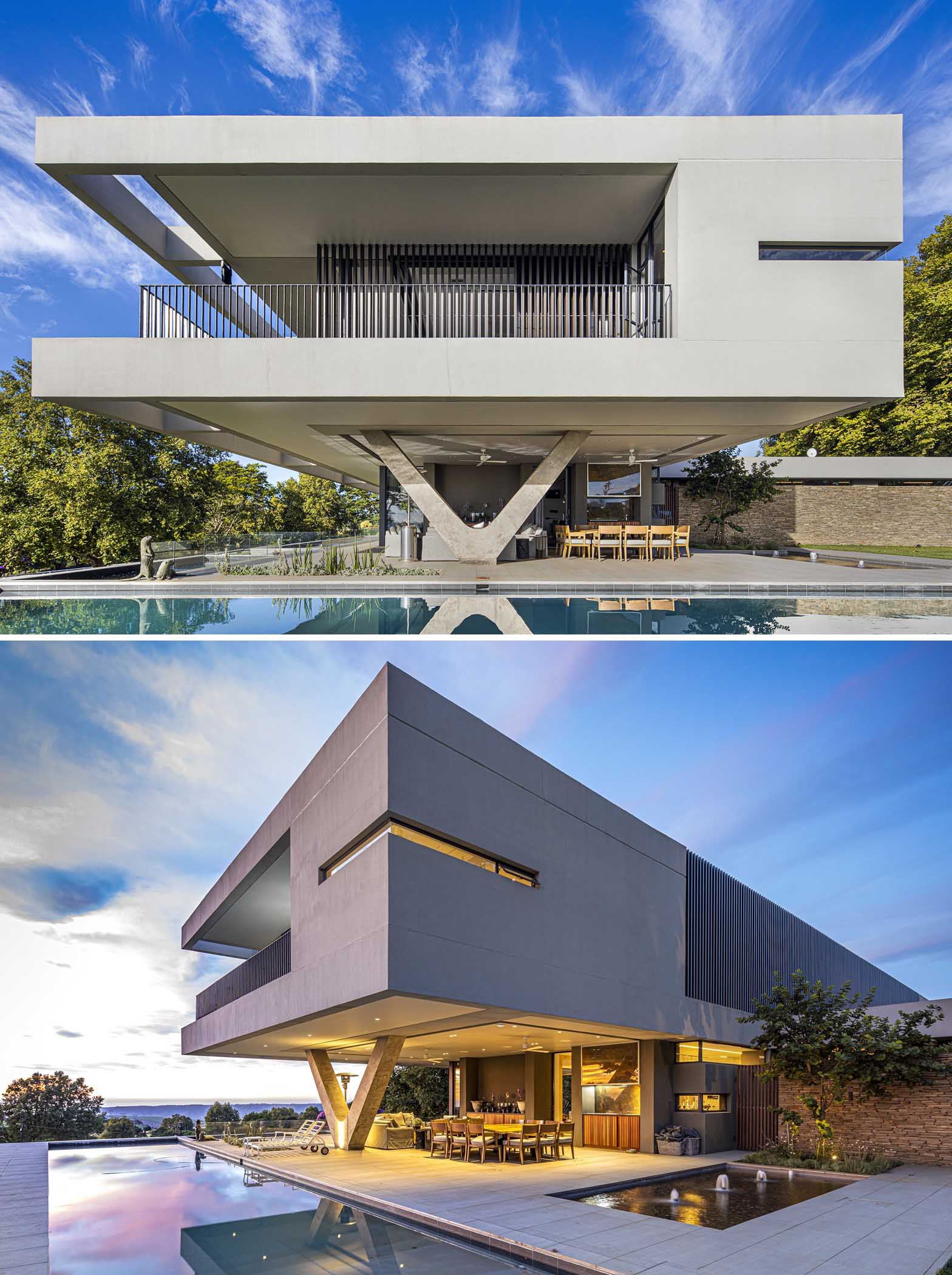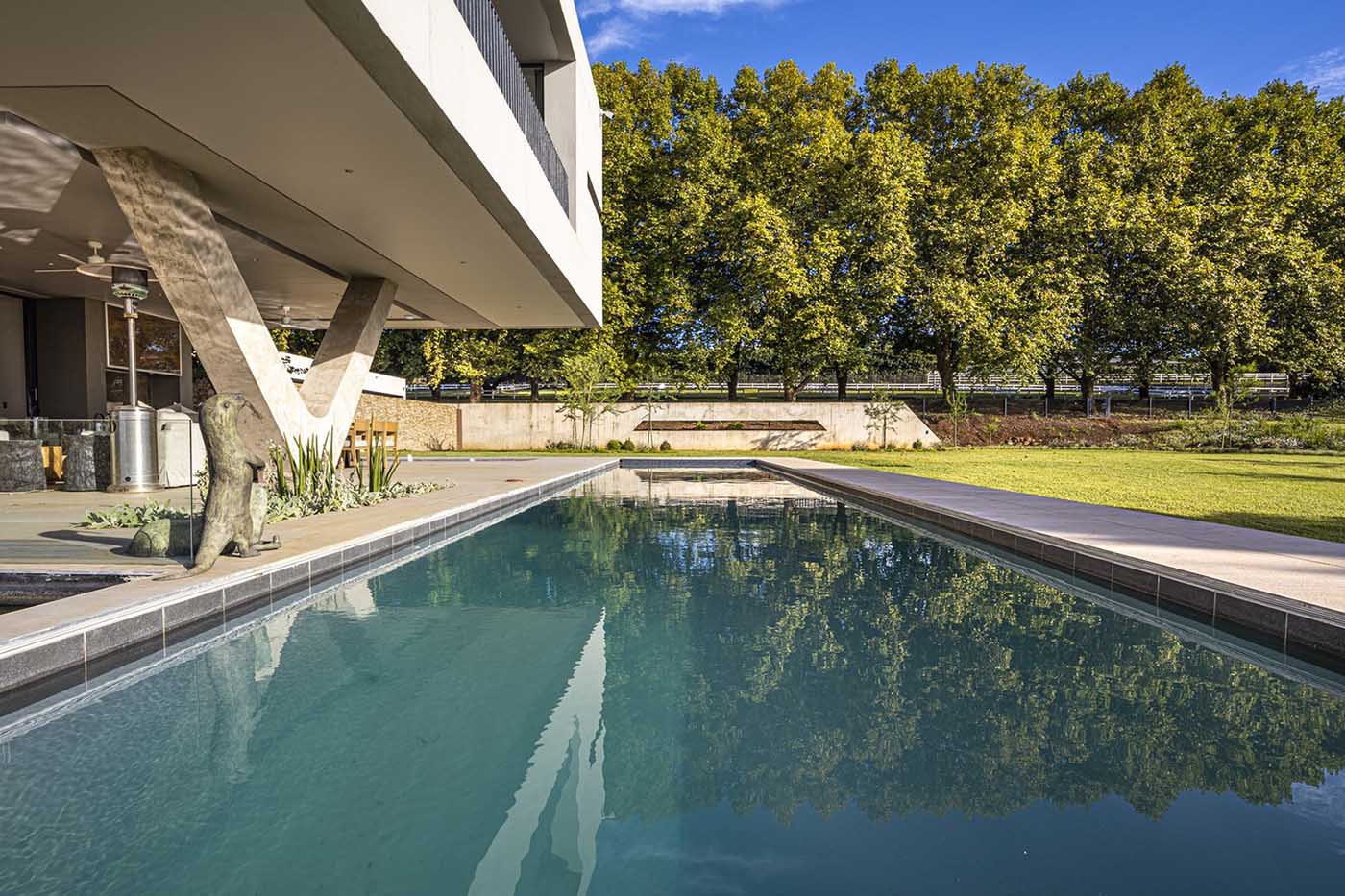 On entering the home, there's an expansive unobstructed 10m (33 ft) opening that immediately provides unobstructed views.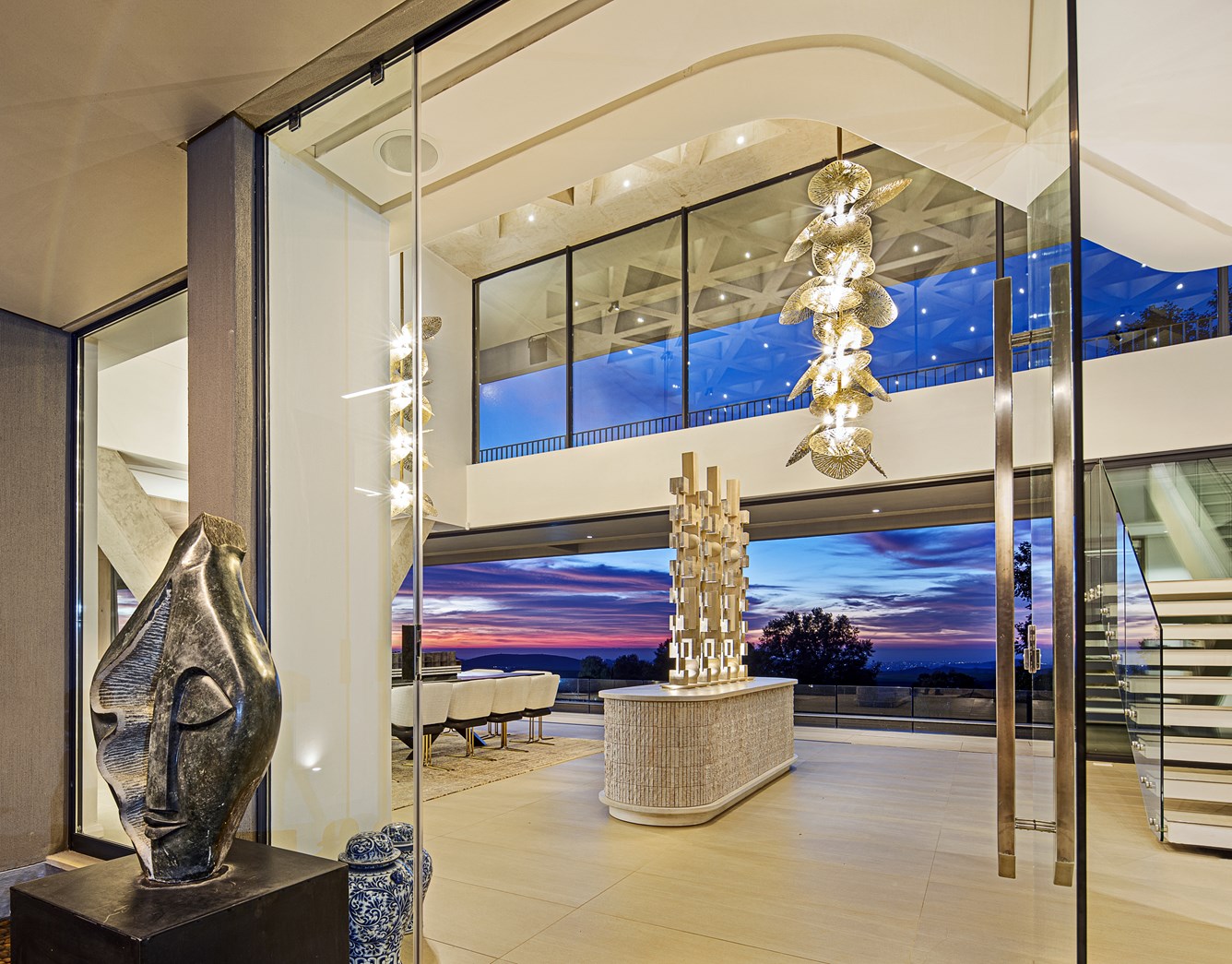 A prominent V-column separates the entryway from the living room, that's also open to the kitchen and has views of a 24m (80 feet) long koi pond.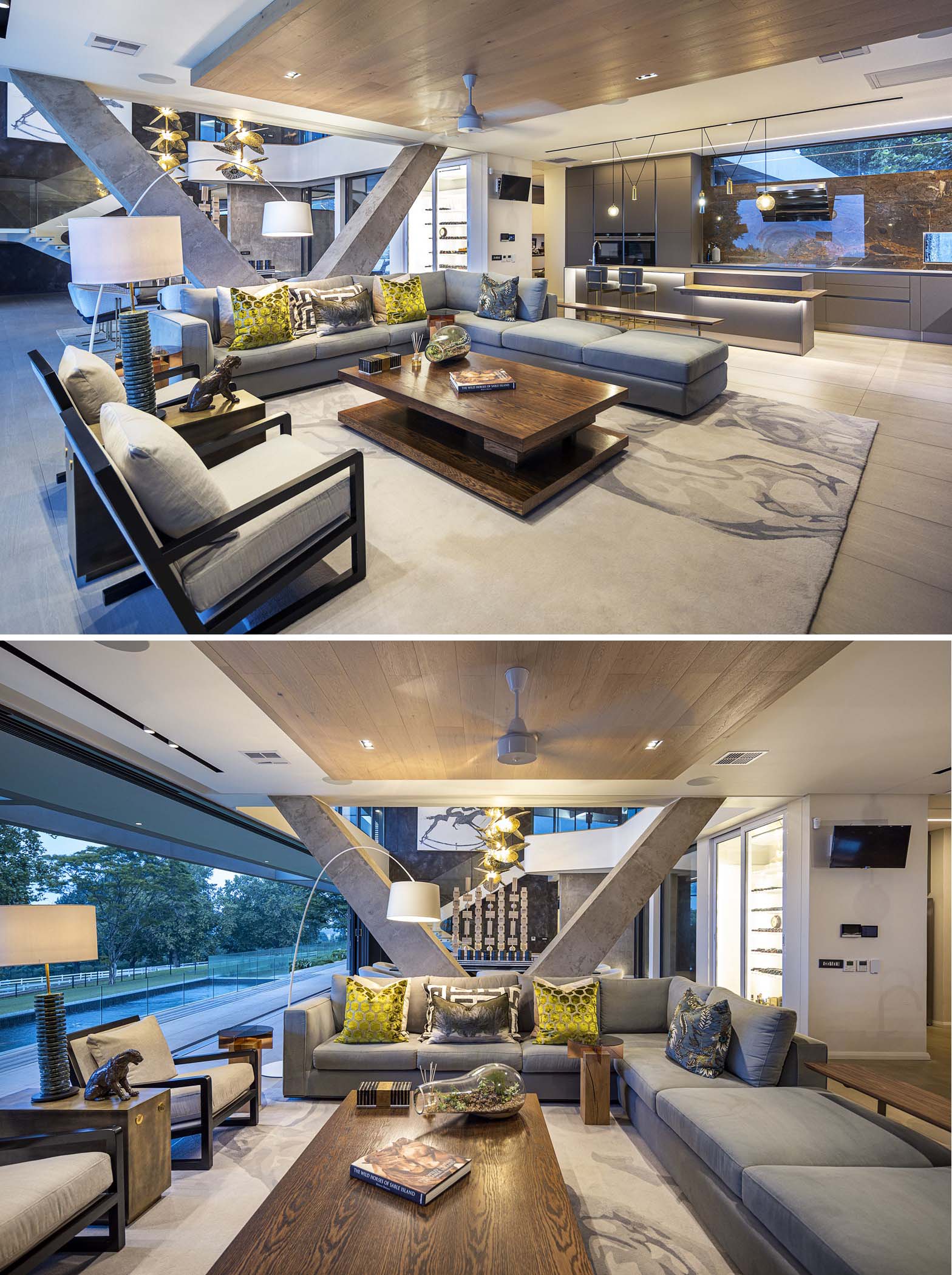 The nearby kitchen includes minimalist gray cabinets and an island with a wood countertop accent.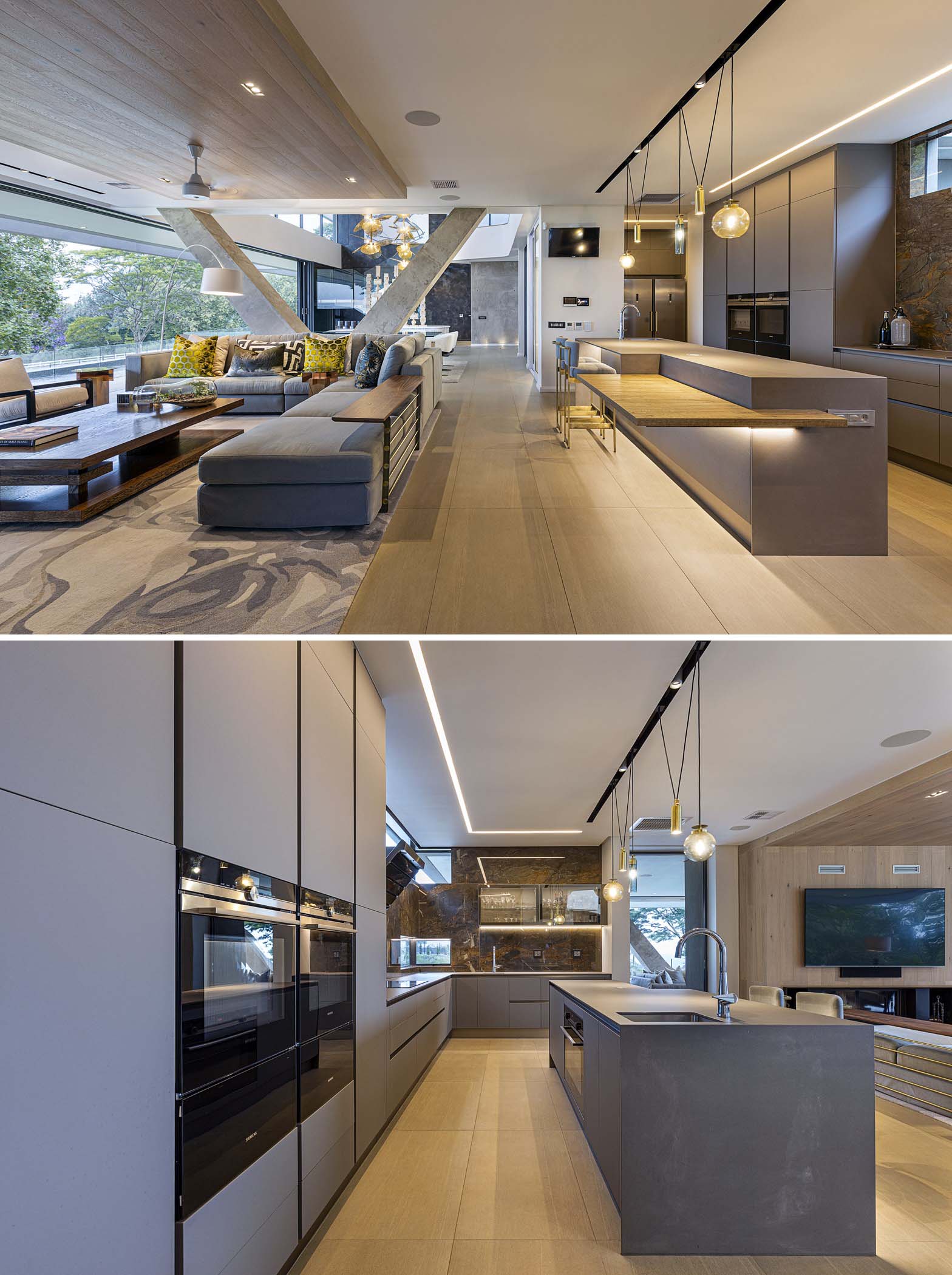 There's also an open-plan dining area and a built-in wine cellar. Sculptural lighting elements add an artistic touch to the space.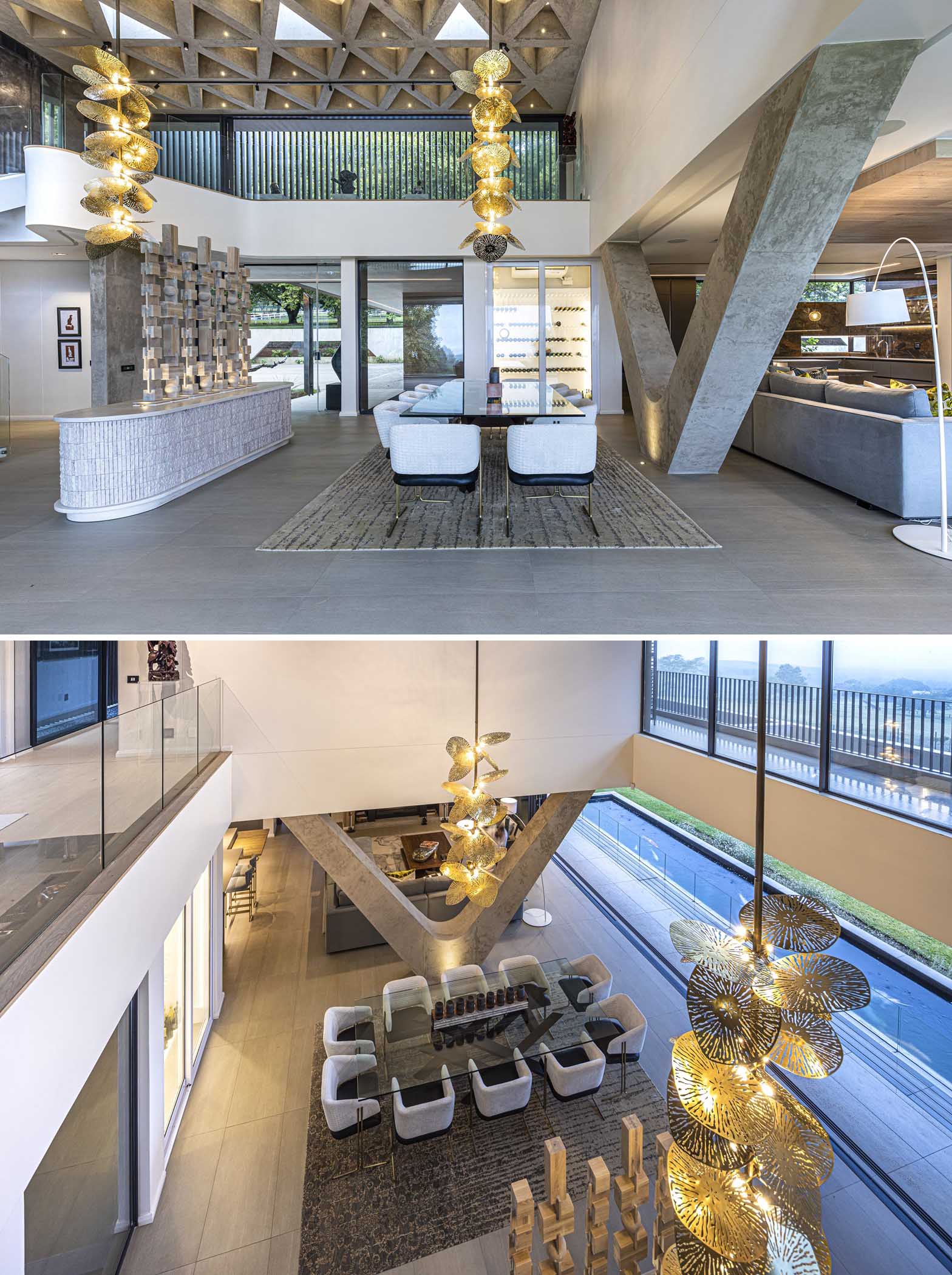 A home office down a hallway with a curved concrete wall includes a lounge area, a large desk, and a custom wood wall unit with storage, shelving, and space for a TV.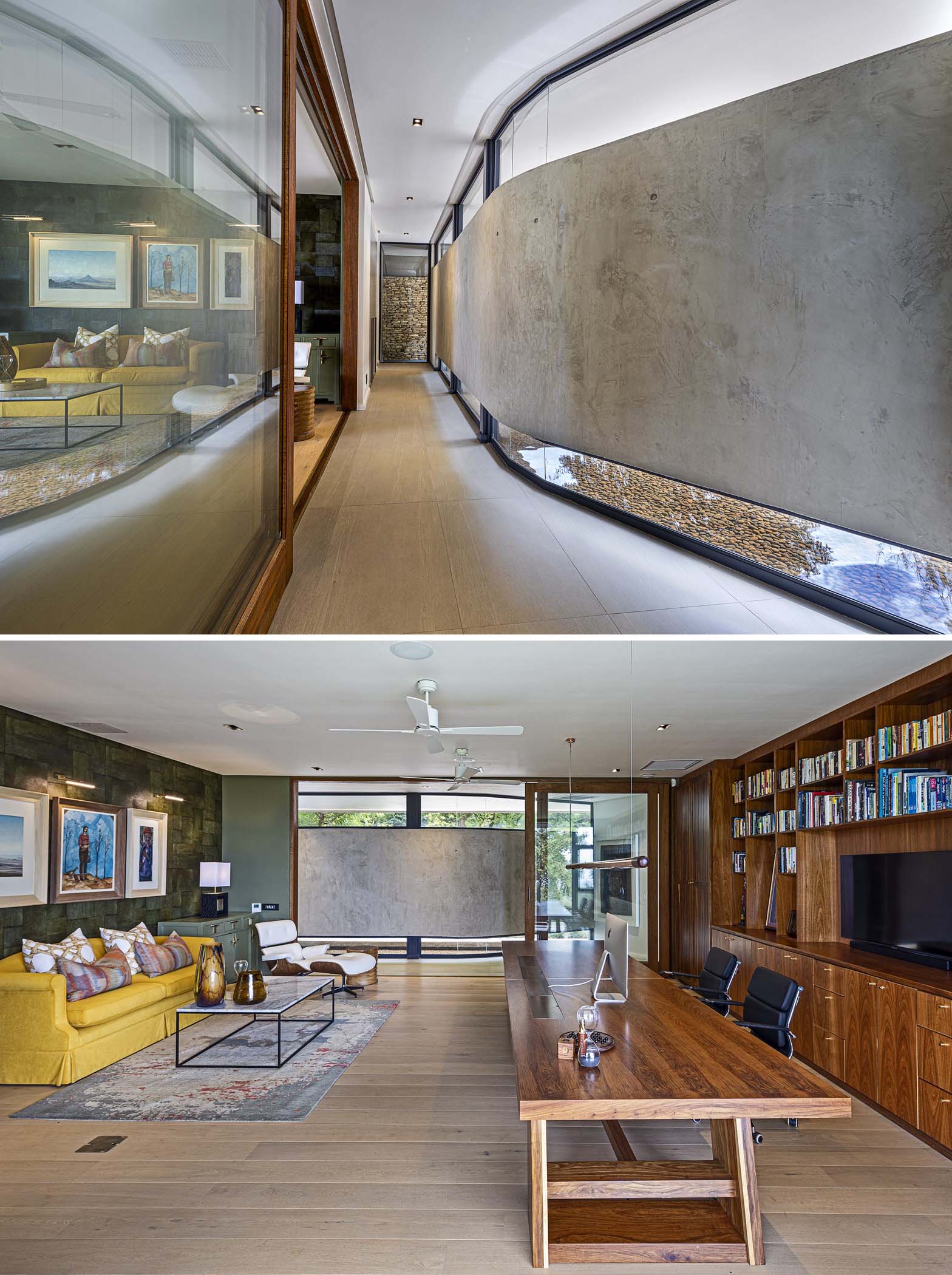 The feature staircase offers a sculptural backdrop to the double volume space that leads up to the mezzanine landing, while filtered light moves through the wall of vertical screens, as well as a series of 9 triangular skylights.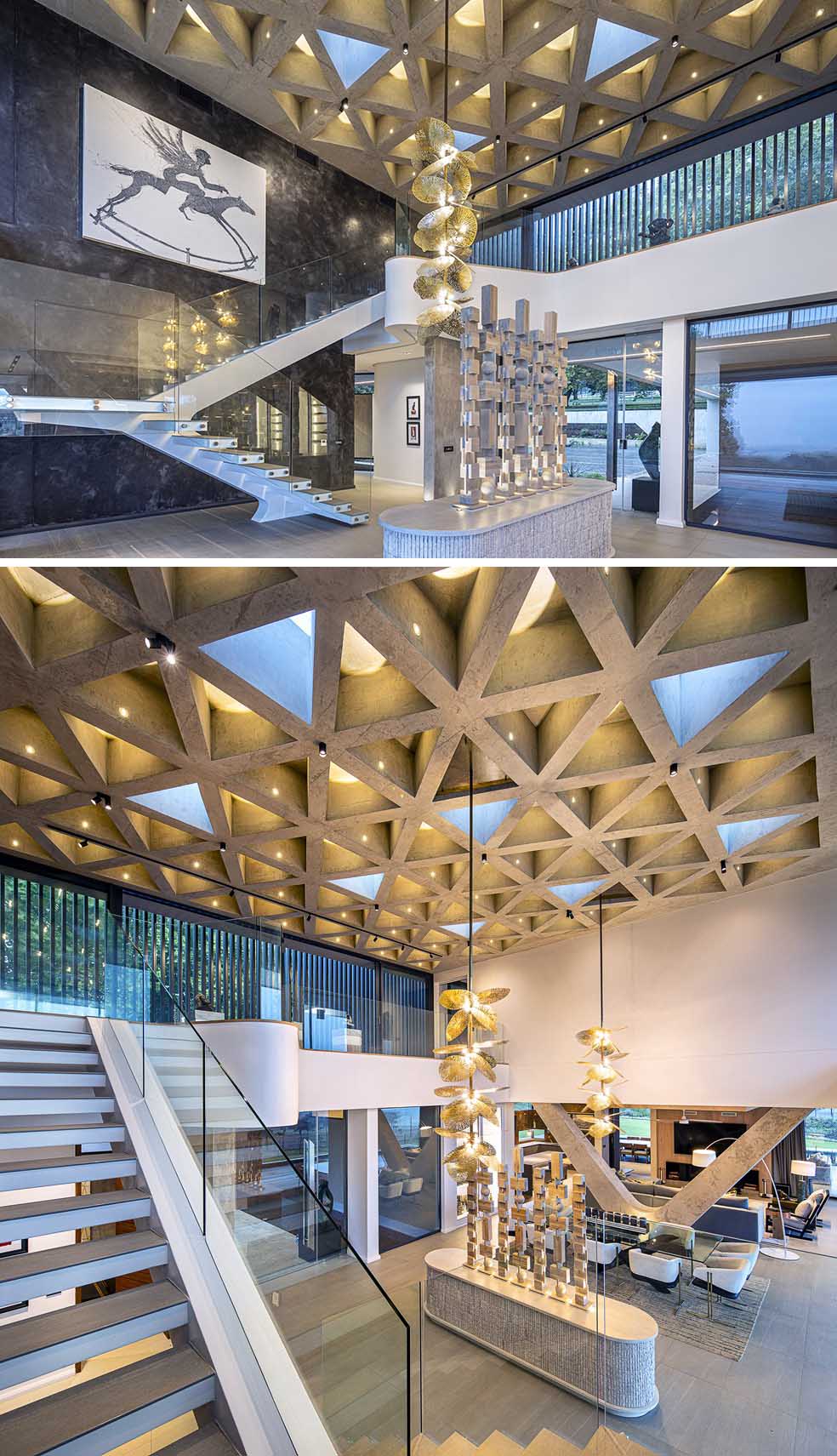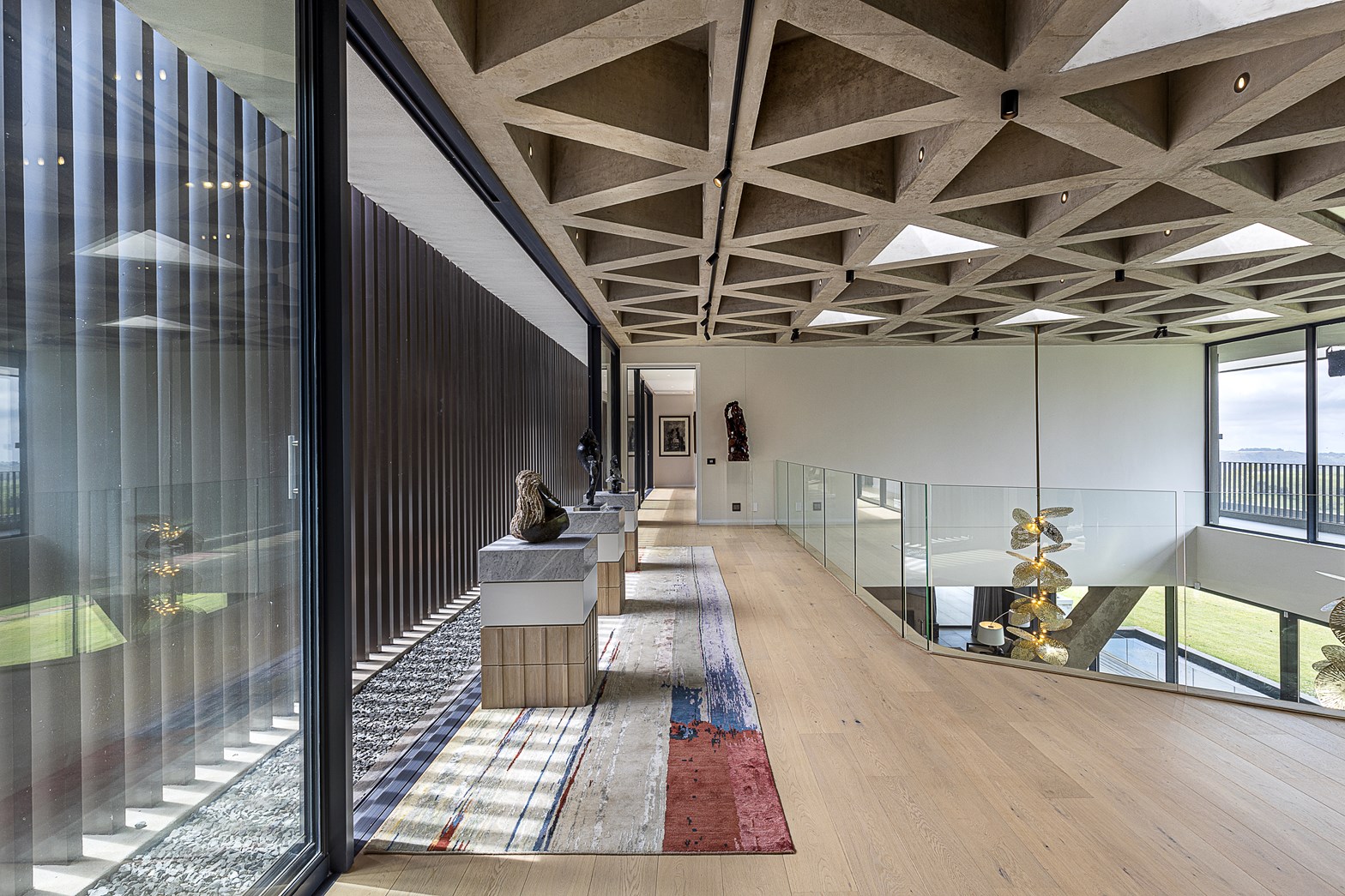 The bedrooms and bathrooms are located upstairs, with one of the bathrooms showcasing wood slat walls, a glass-enclosed shower, and a freestanding bathtub.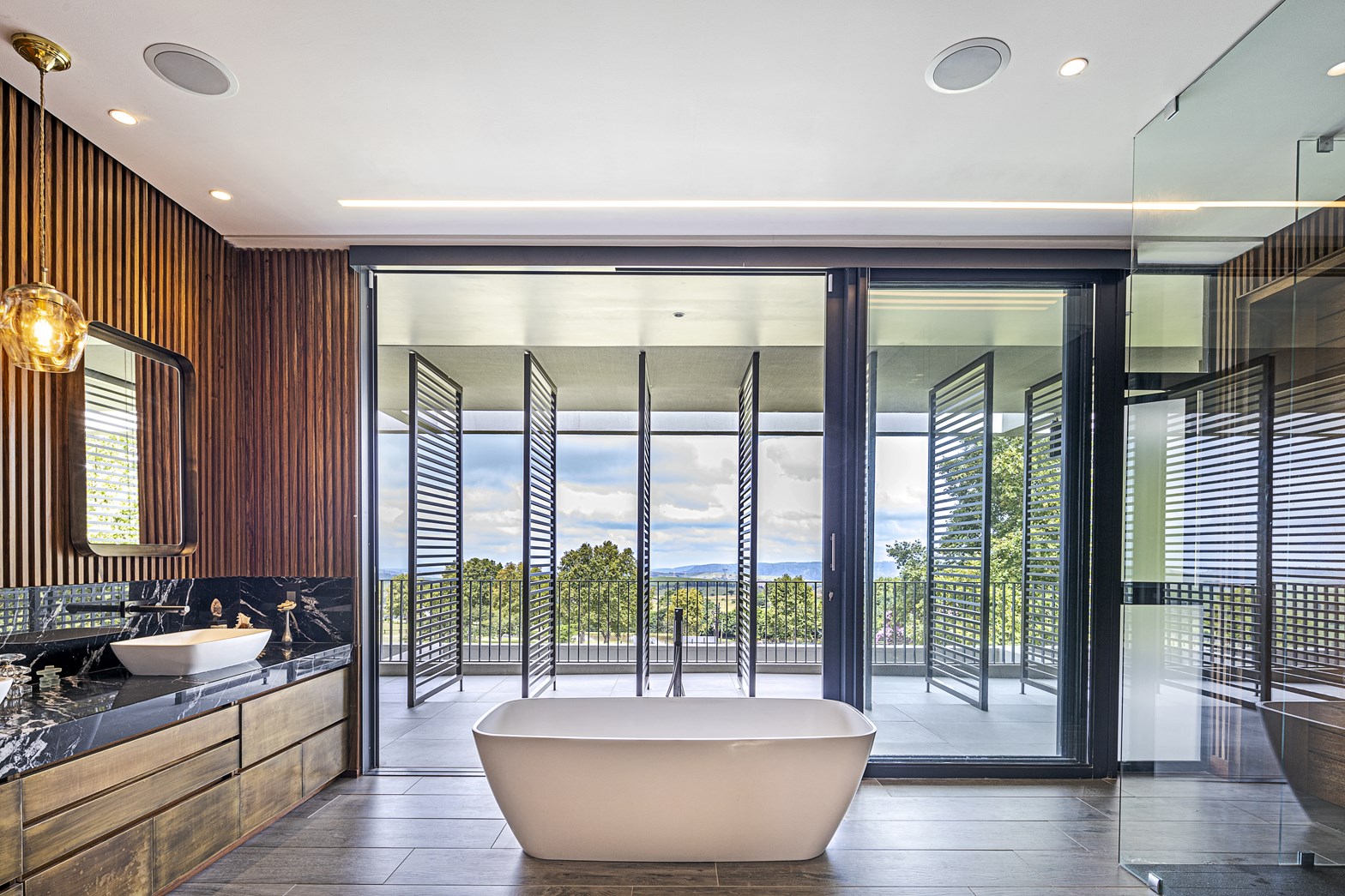 The home also includes stables, an equestrian arena, and a bridle path.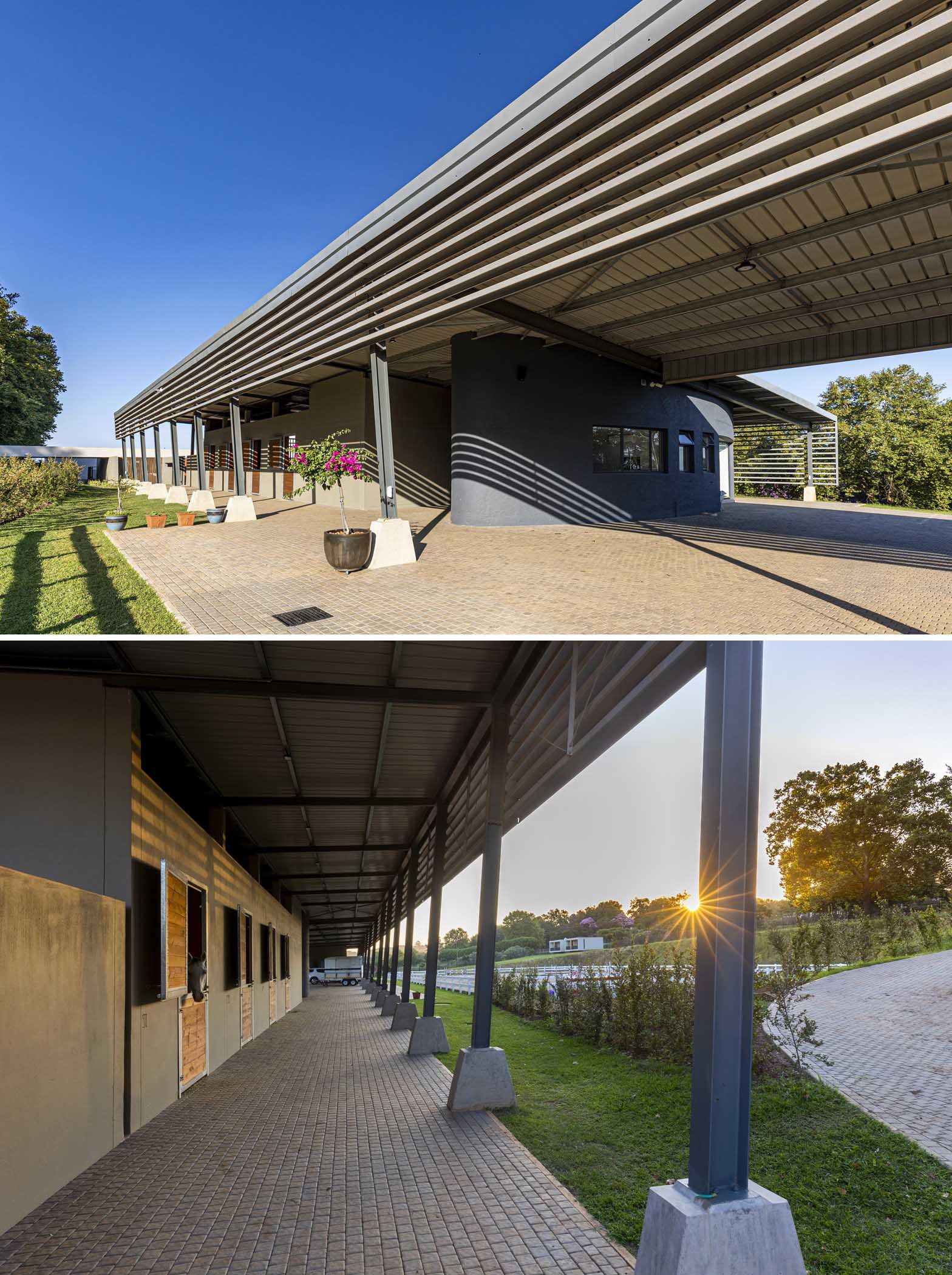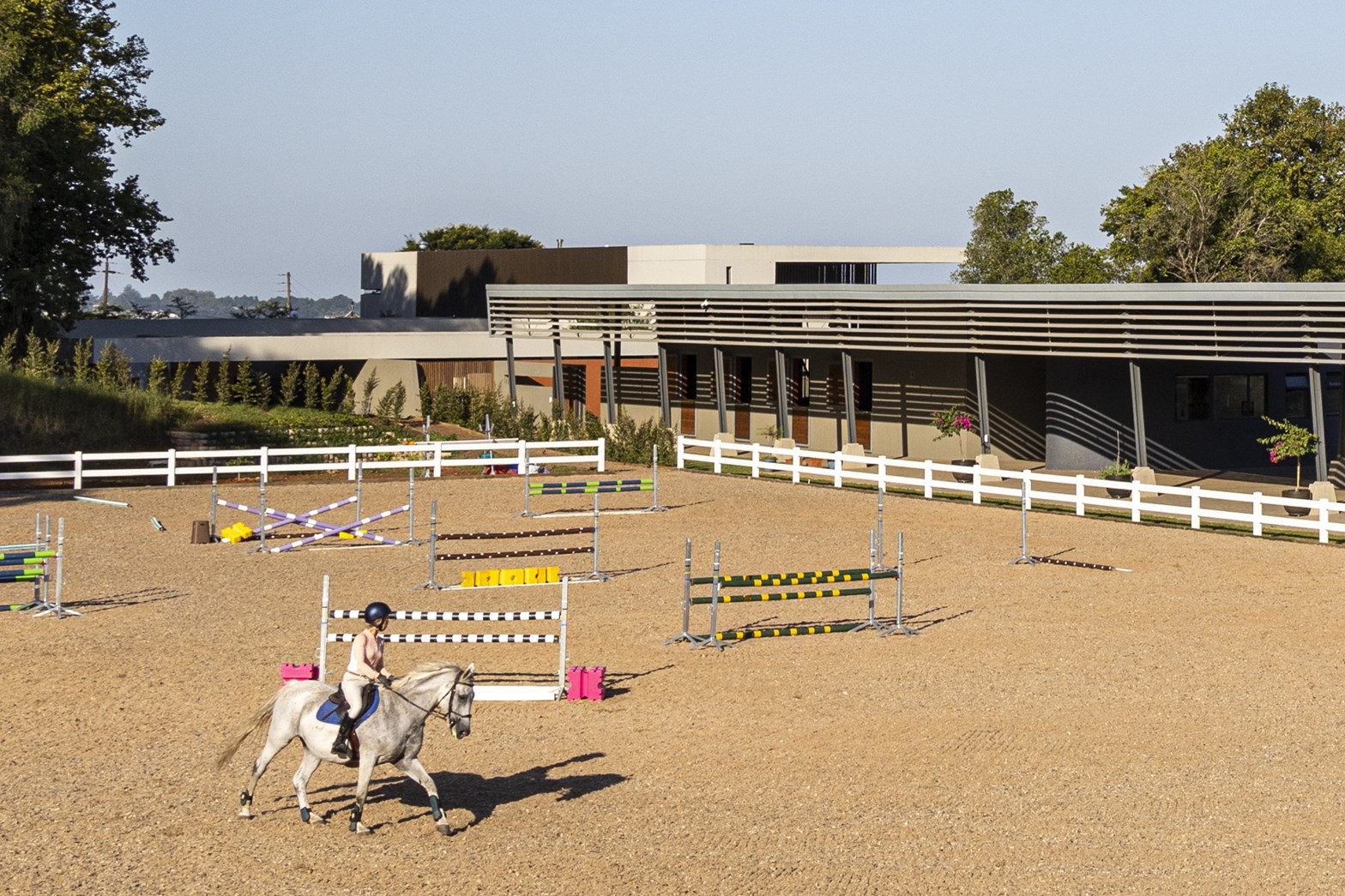 Watch the video below to see more of the home…
Photography by Grant Pitcher Photography | Architect: Metropole Architects (Design Architect: Nigel Tarboton, Project Architects: Tyrone Reardon & David Louis, Project Technologist: Chris Laird) | Building Contractor: Verbaan Construction | Engineer: Young & Satharia Consulting Structural and Civil Engineers | Quantity Surveyor: HiRise Consulting | Interiors: Egg Designs | Kitchen and Built in cupboards: Eurocasa | Landscaping: Arthur Mennigke (Naked Gardener) and/or Natal landscapes (PTY) Ltd | Equestrian incl Arena, bridle path and paddock fencing: Martin Collins