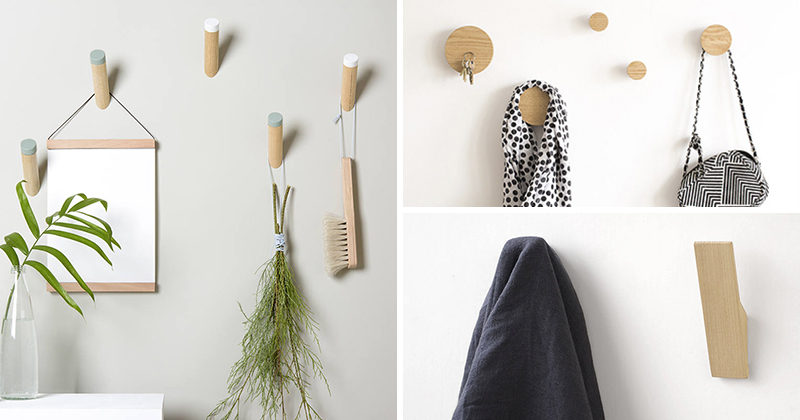 Simple wall hooks are a great way to decorate your walls while being functional at the same time. Here's a look at 10 wall hook ideas that would suit any modern interior.
---
1. These minimal wall hooks are made from solid European Maple and are strong enough to hang coats, towels, jewelry or lights.
---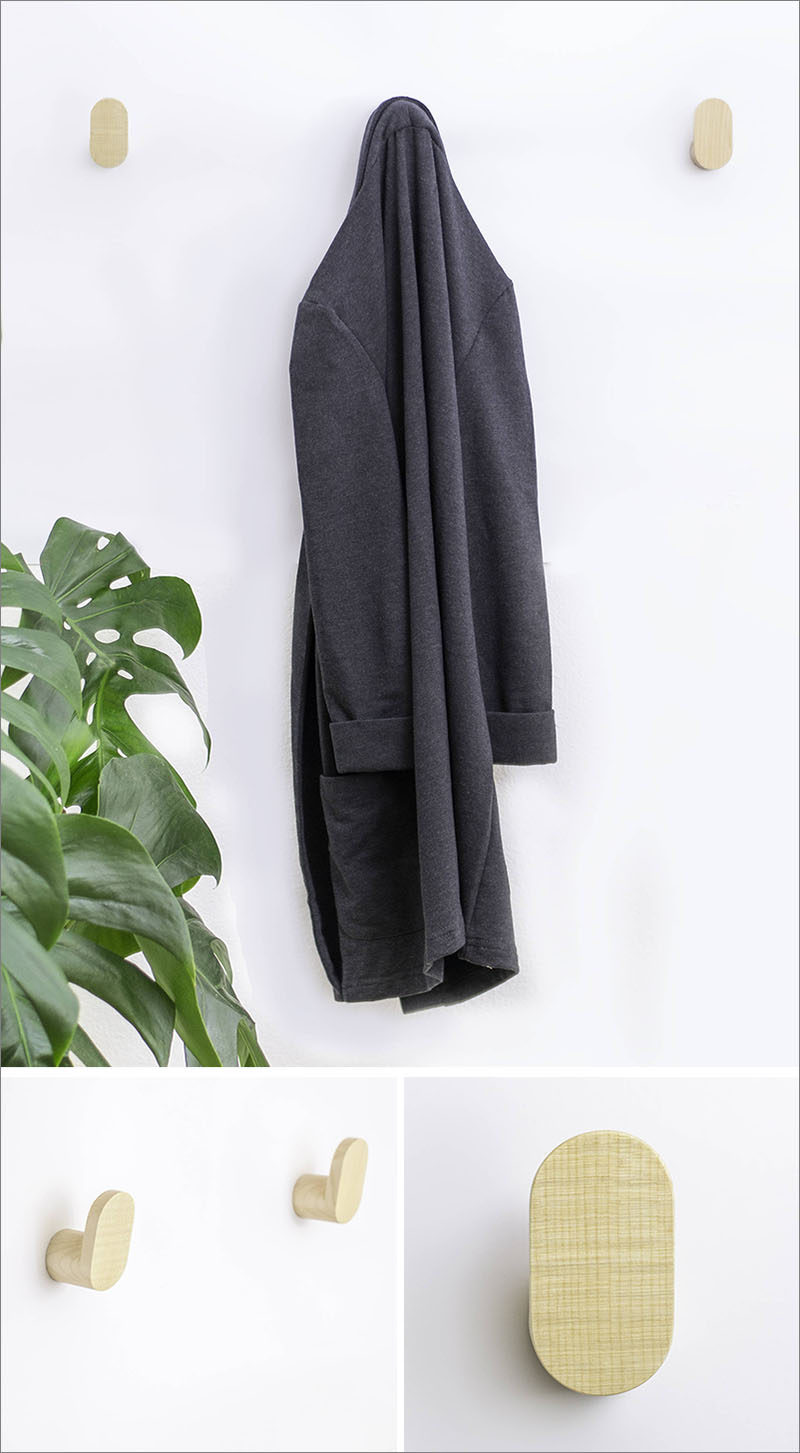 ---
2. These geometric ceramic wall hooks, designed in a variety of shapes, sit away from the wall slightly to allow a coat hanger or back to hang behind the hook.
---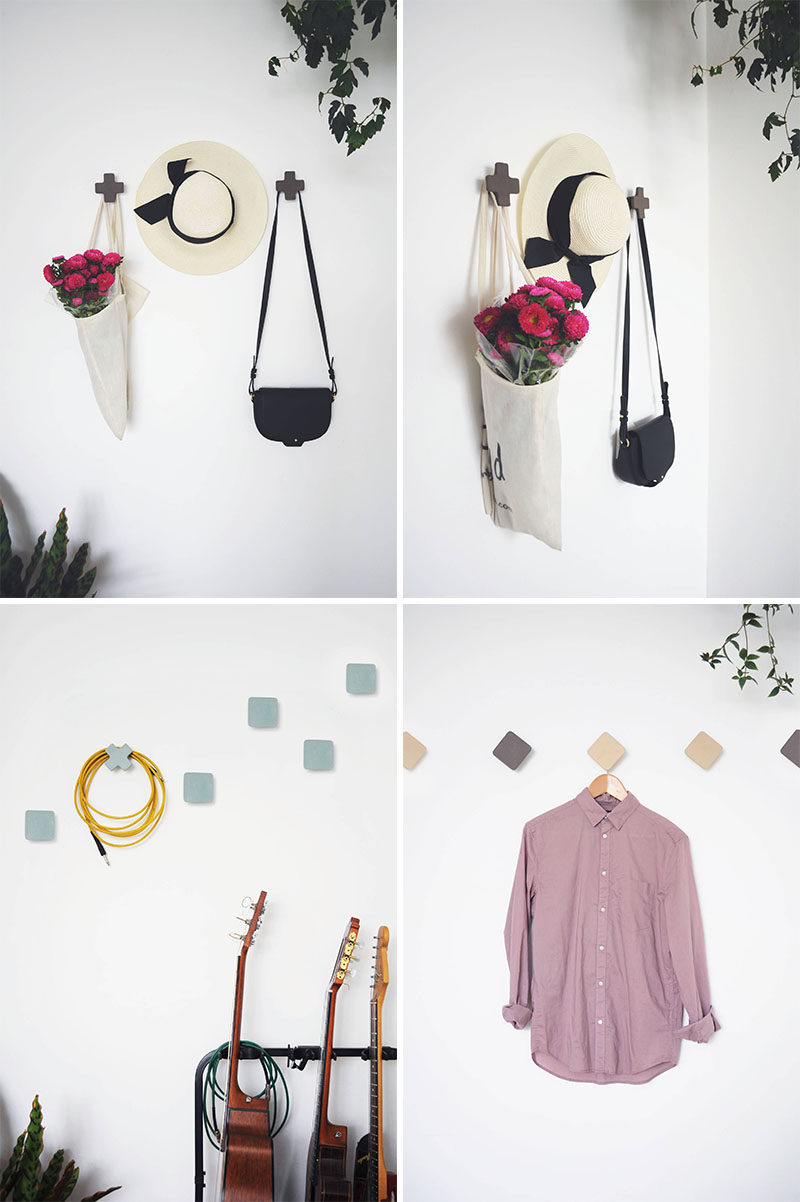 Ceramic Geo Hooks by Yahalomis
---
3. Simple and modern, these 2-in-1 magnetic wall hooks allow you to hang you bag and keep your keys easily in reach.
---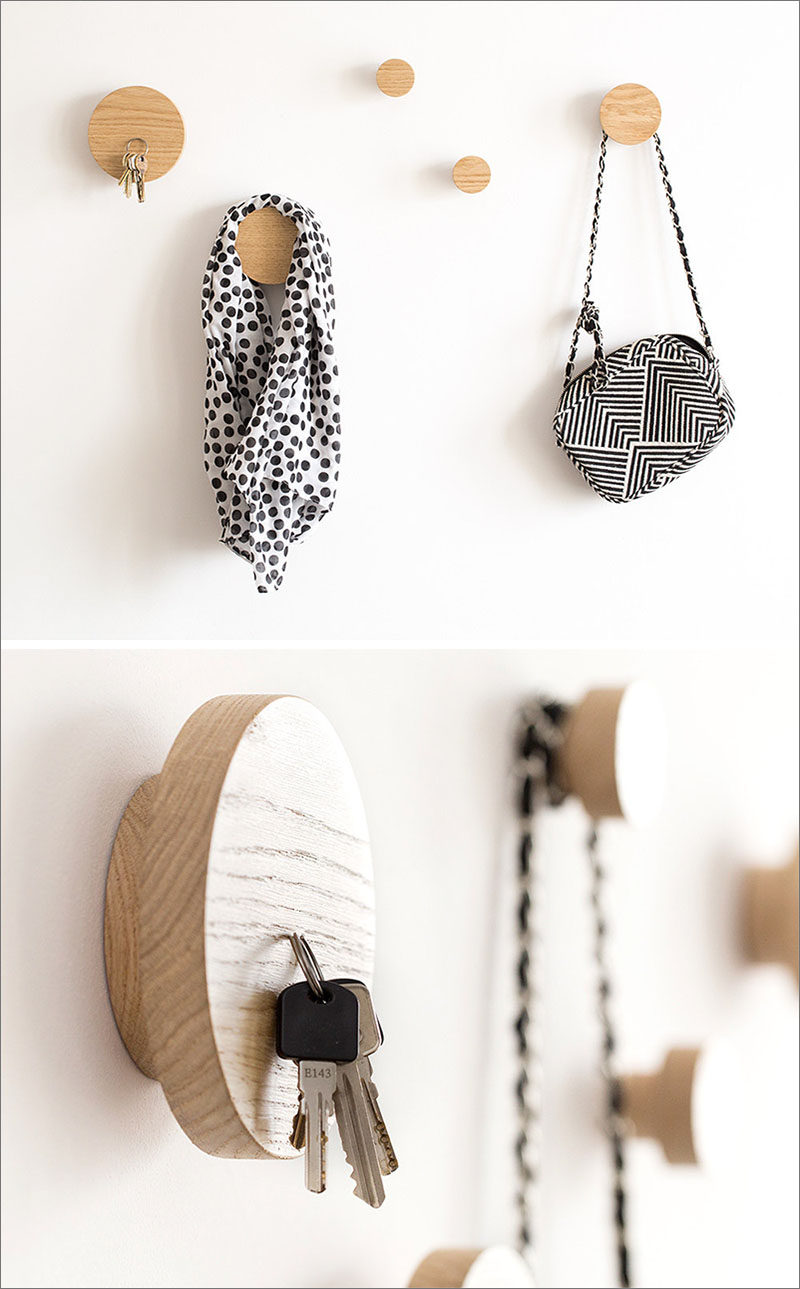 Magnetic Key Holder and Wall Hook by BotanikaStudio
---
4. The light colored wood and the simple design of these minimalist wall hooks would compliment any modern interior, especially those with a Scandinavian influence.
---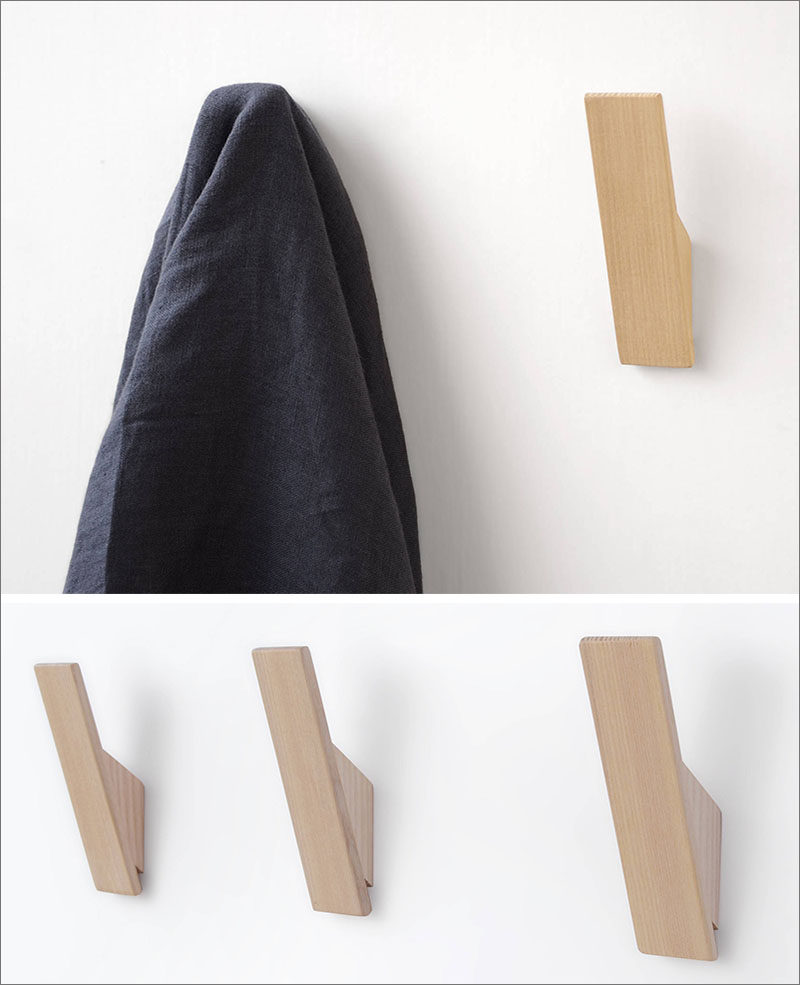 Set of 3 Wooden Hooks by Utology
---
5. Simple dowel wall hooks with colored tips add a soft pop of color to otherwise plain walls.
---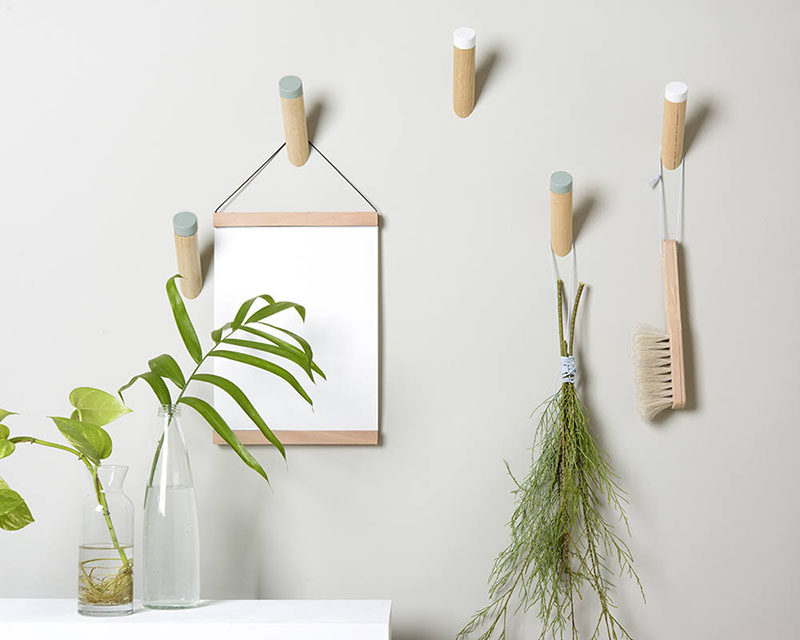 ---
6. Minimalist, twig shaped hooks made from metal add a touch of natural whimsy to your walls.
---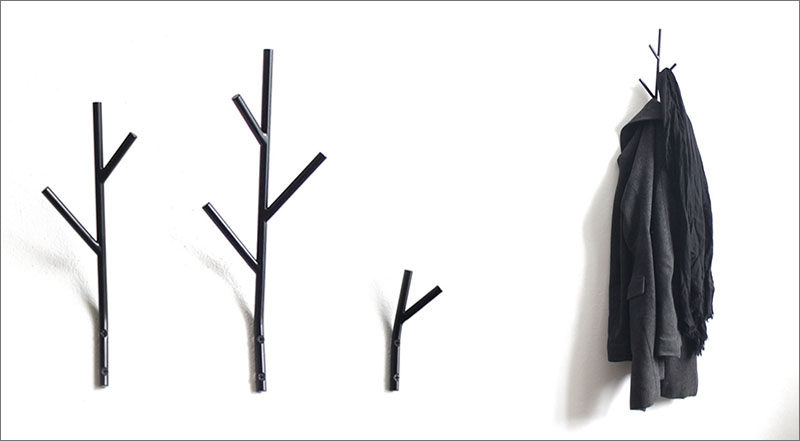 ---
7. These wood hangers are turned from black walnut in a lovely and simple thistle shape.
---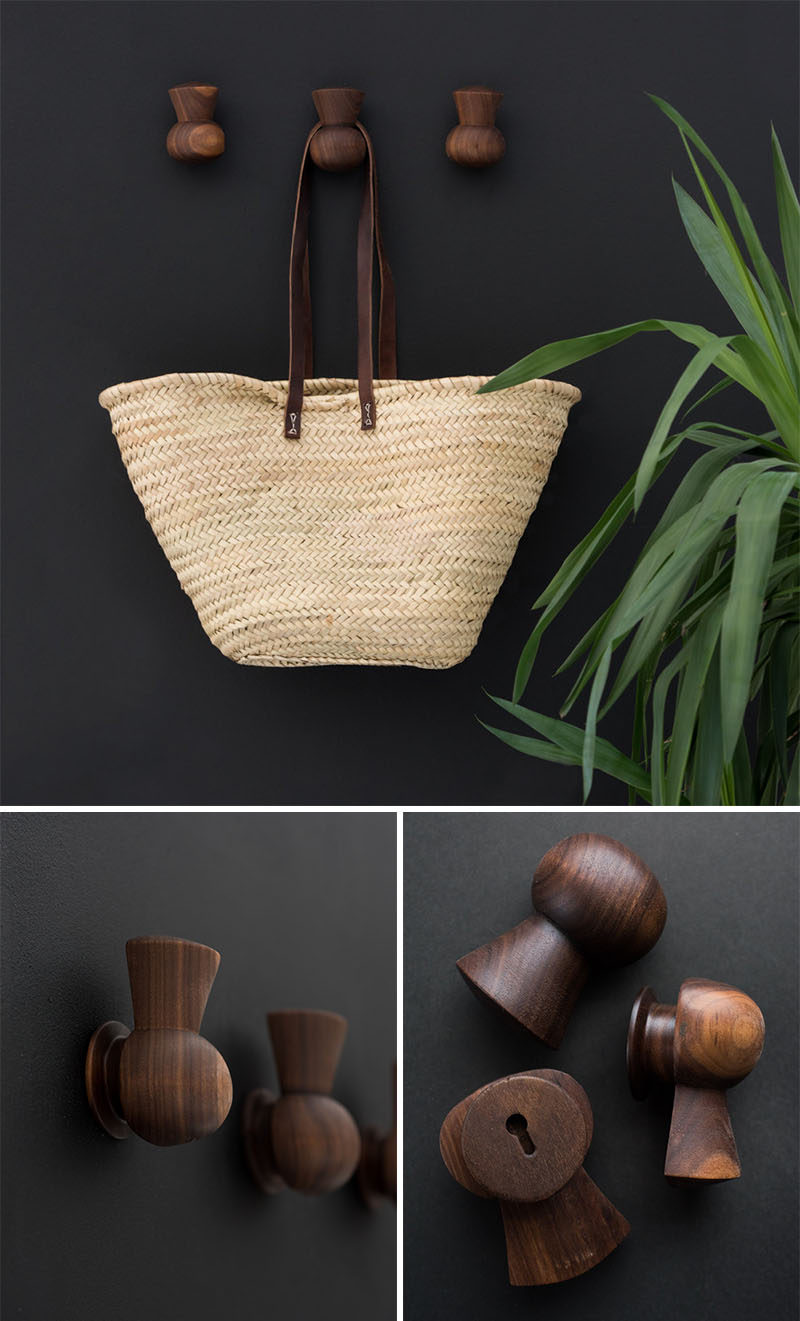 ---
8. These geometric wood wall hooks are made from European Walnut and have a simple and understated design.
---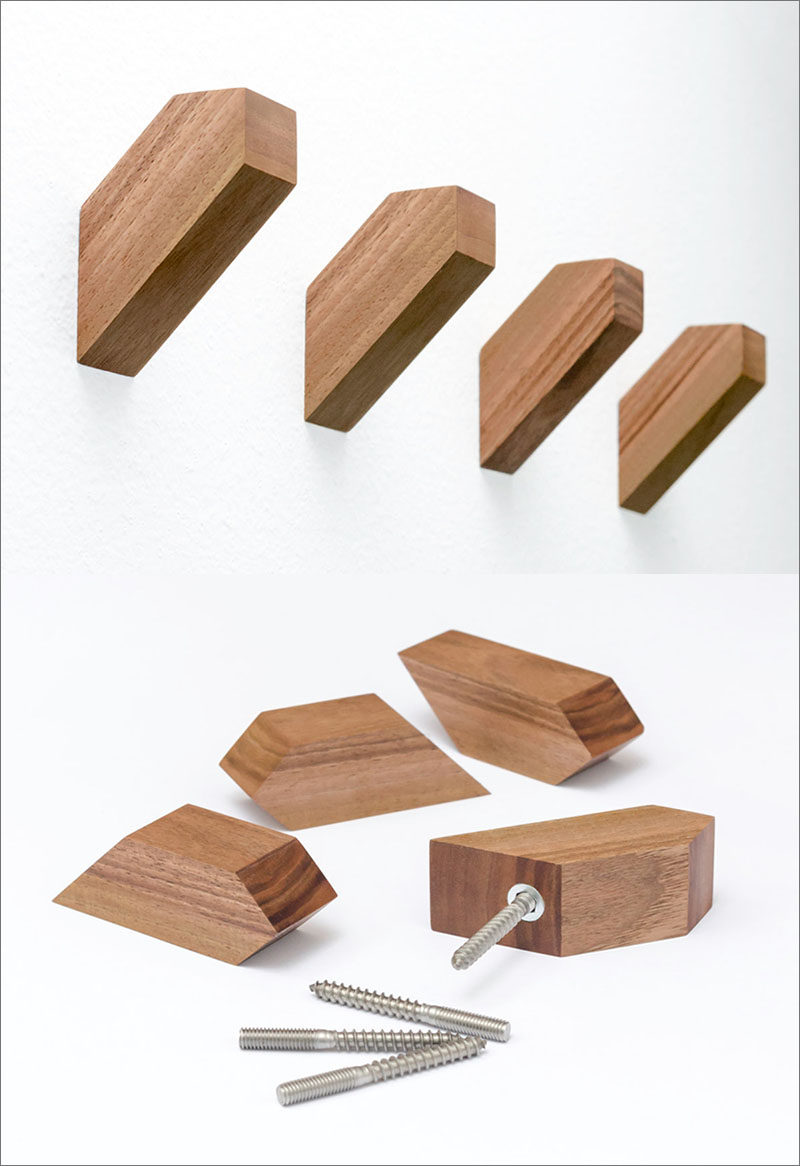 Set of 4 Modern Wall Hooks by RawOriginals
---
9.  These simple wood wall hooks actually have two hooks, ideal for hanging both coats and bags on one hook.
---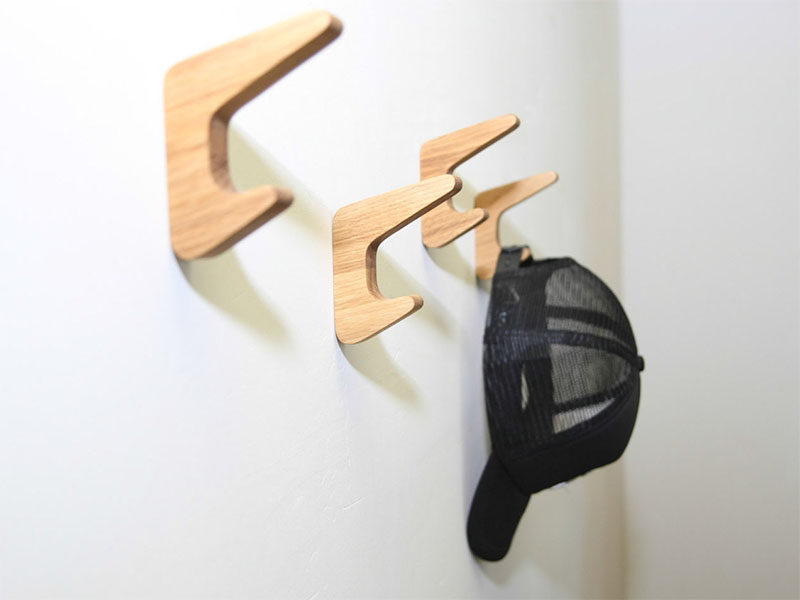 Oak Wood Wall Hooks by DABADesign
---
10. This set of wooden coat hooks have a clean and simple design that would suit any modern interior.
---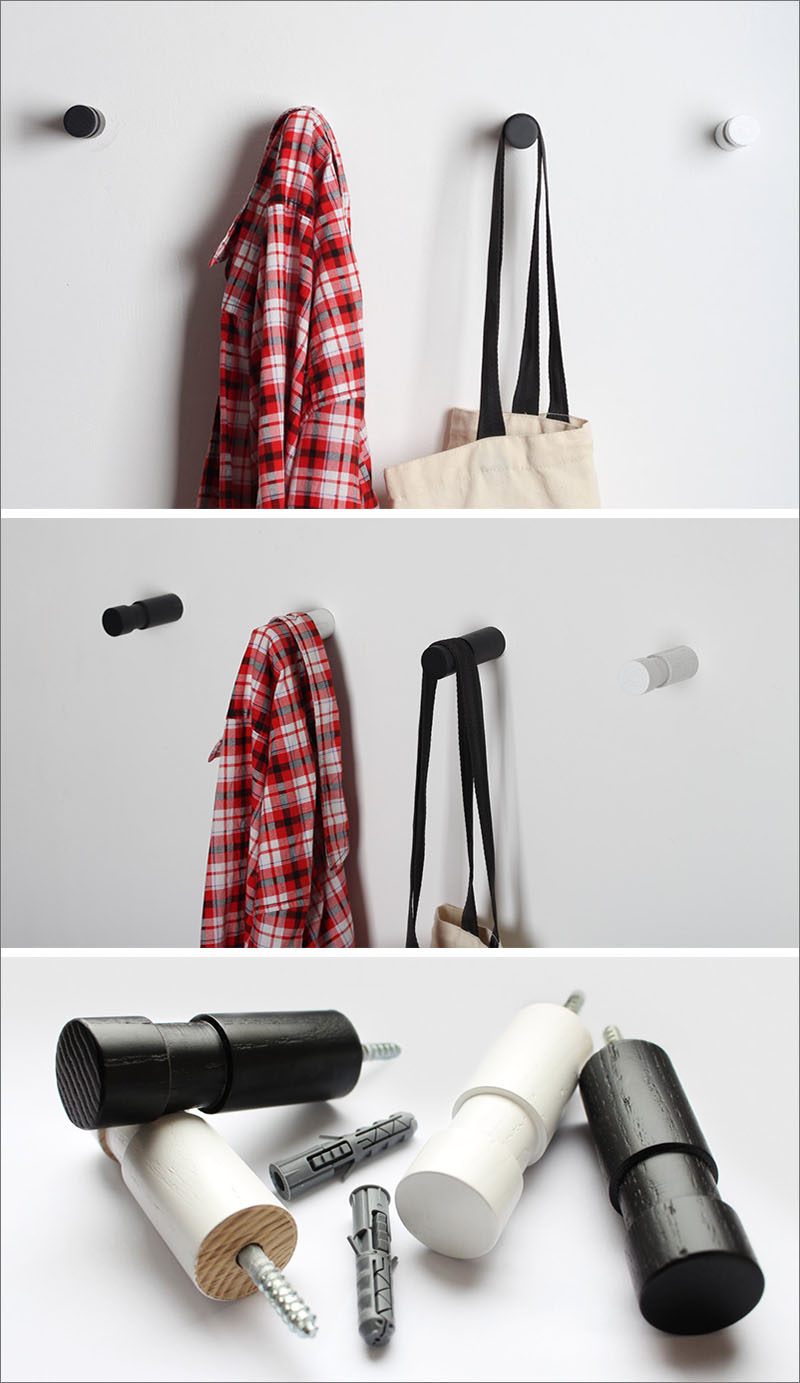 Wooden wall hook set by twonee
---