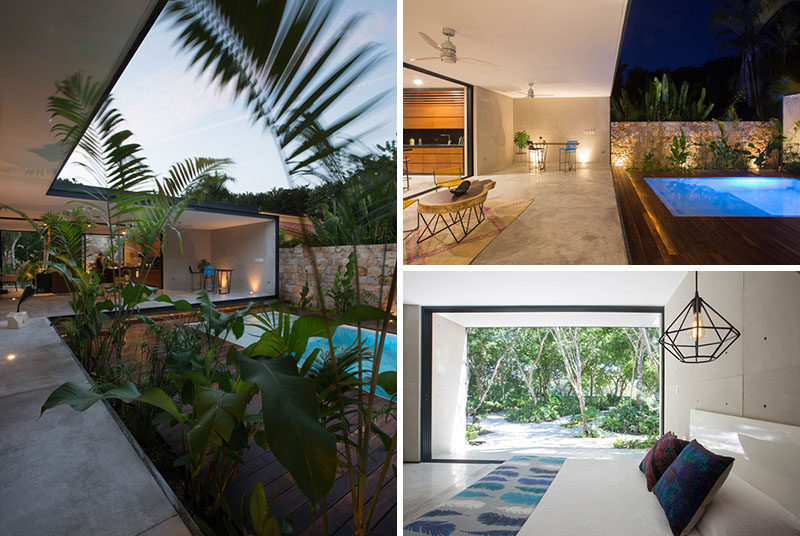 FGO/Arquitectura have designed this single level house in Merida, Mexico, that makes the most of it's indoor/outdoor design.
Upon arriving at the 2 bedroom house, you're greeted by the garage which is lit up, enabling you to see the cars within.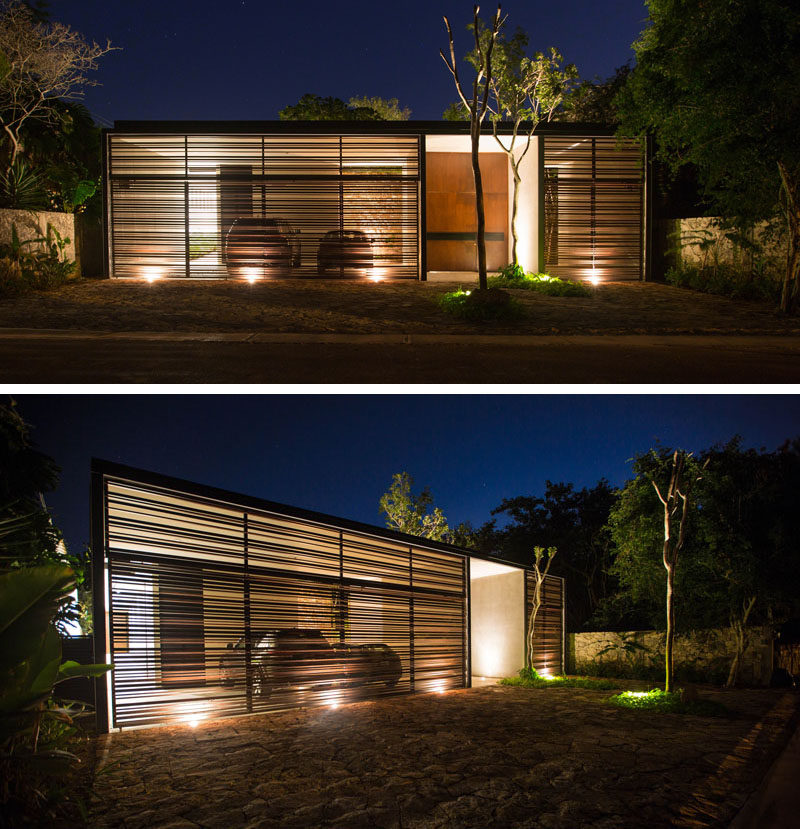 ---
A large steel door gives you access to an inner courtyard before reaching the main house.
---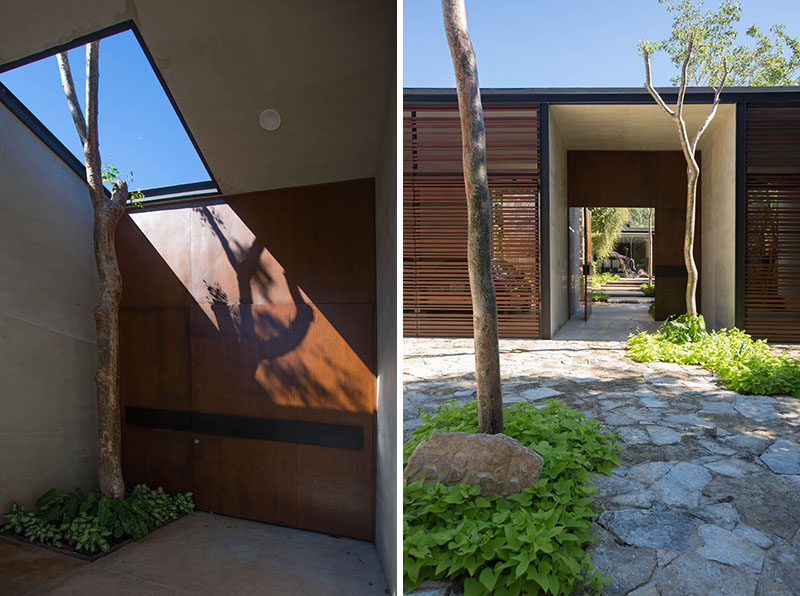 ---
Designed for an adult couple, the home has been kept to a single level for easy accessibility, and was designed to allow the mature trees on the lot to stay in place.
---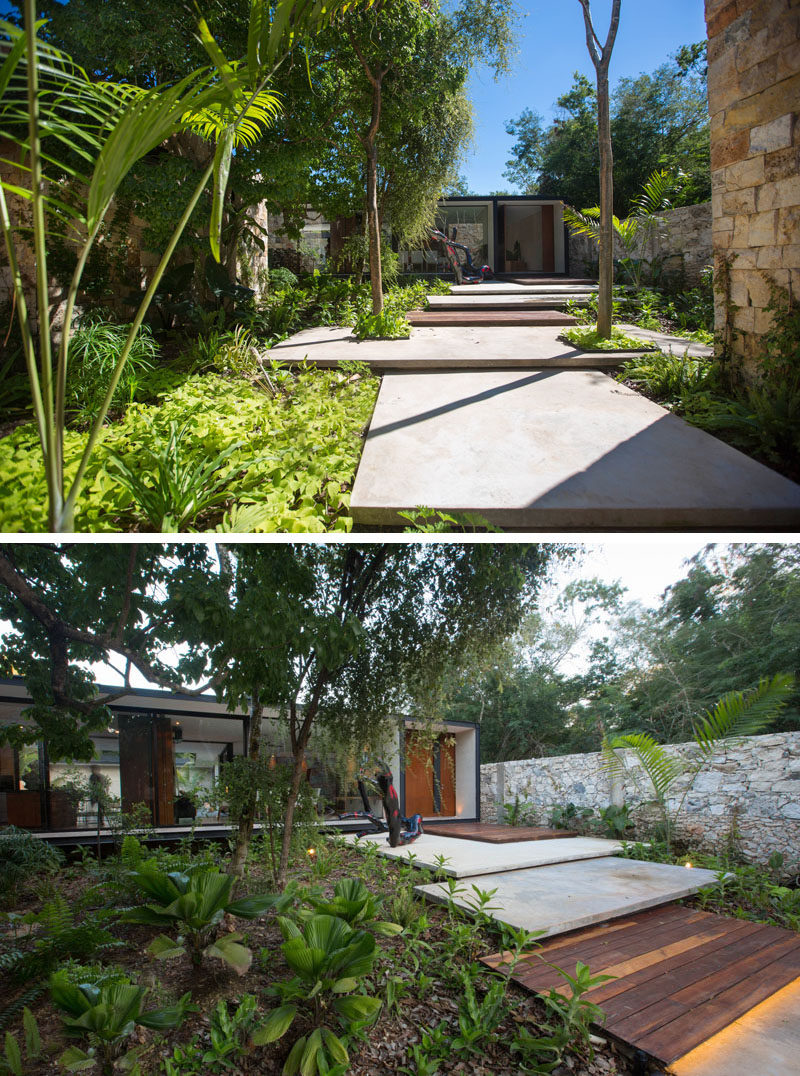 ---
Stepping into the house, you immediately see large sliding glass doors that open the interior to the garden outside, creating indoor/outdoor spaces that are found throughout the home, like in the dining room below.
---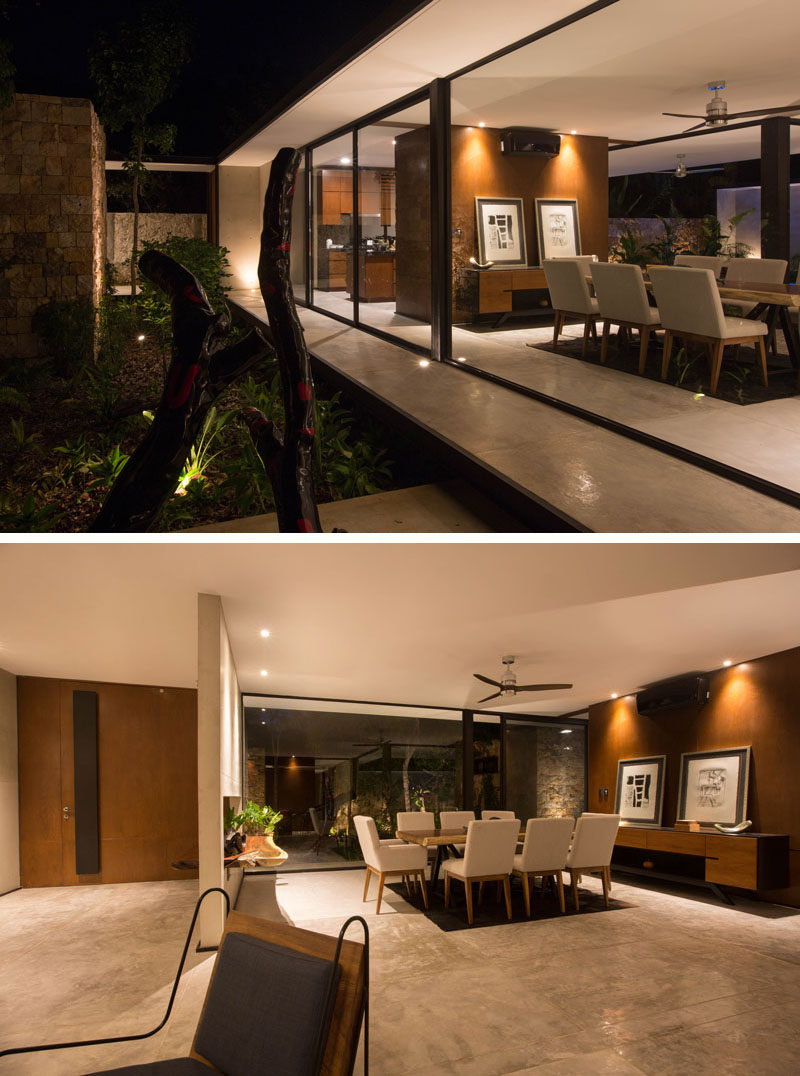 ---
Next to the dining area is the mostly wooden kitchen with black countertops, that opens up to a secondary courtyard.
---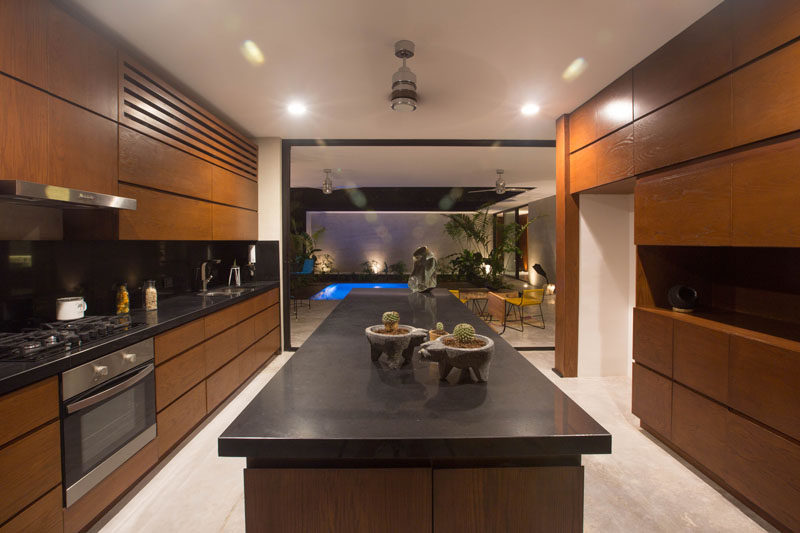 ---
There's also a living area just off the dining room too.
---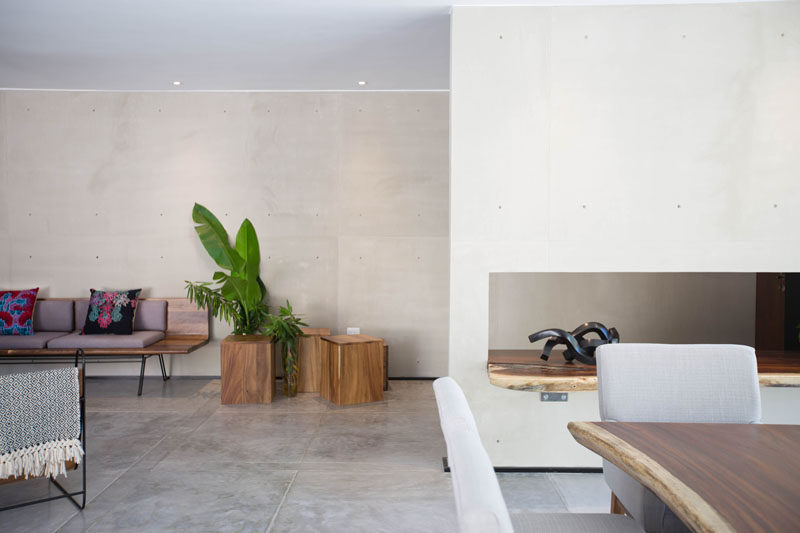 ---
Due to the design of the home wrapping around a courtyard, the architects created an overhang to allow for outdoor living spaces.
---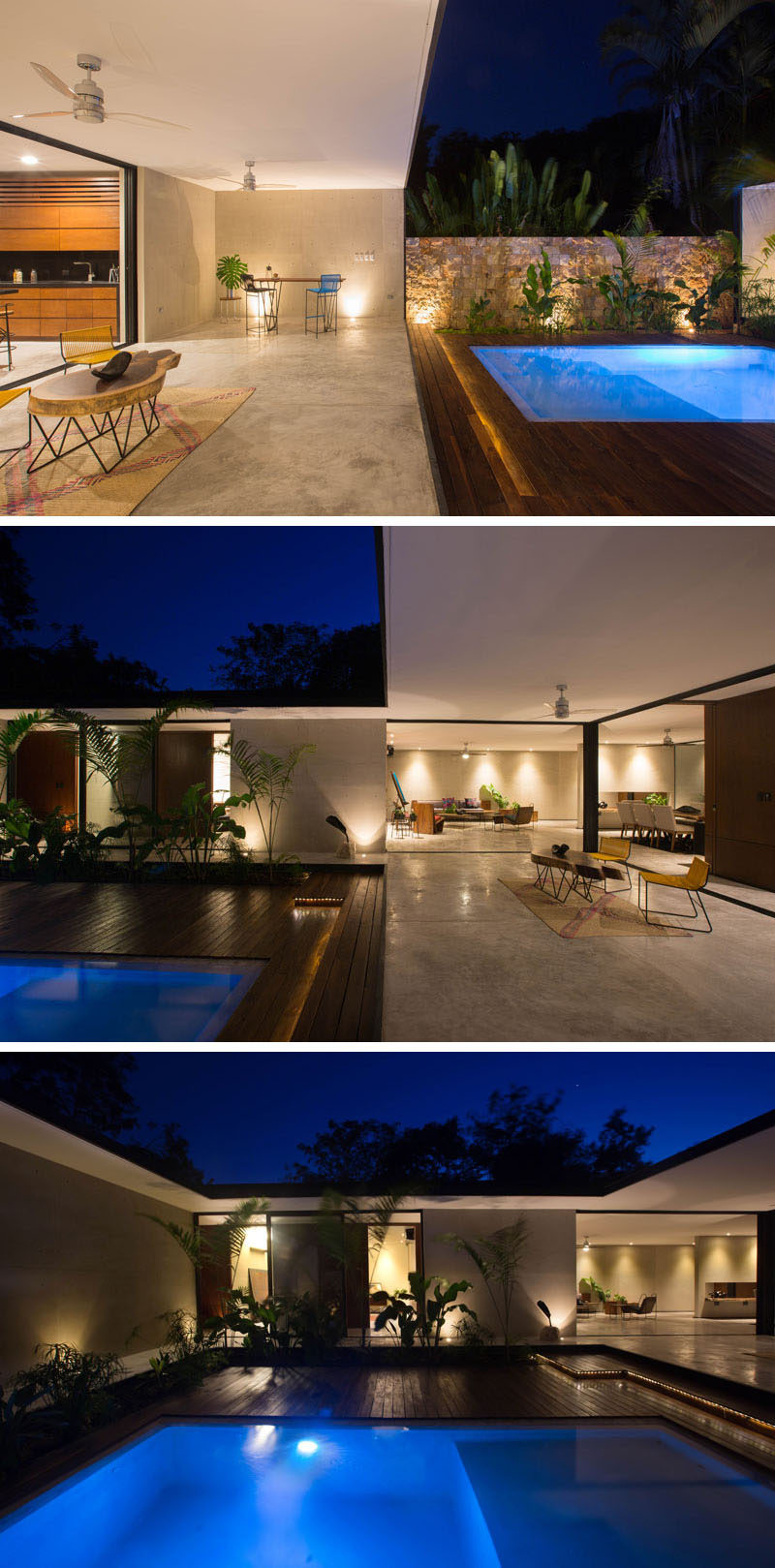 ---
A small swimming pool in the courtyard surrounded by a wood deck and plants ties the space in with the natural feeling found throughout the home.
---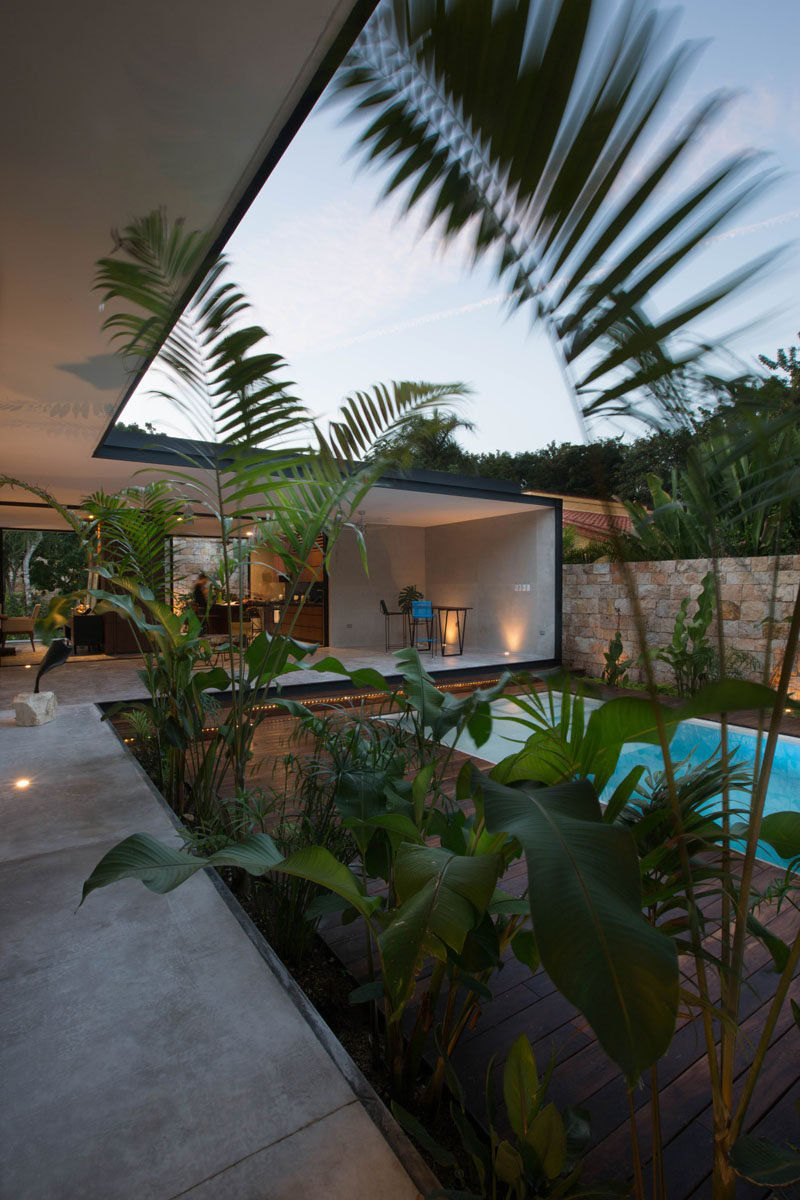 ---
Looking down a hallway that runs alongside the courtyard you can see the dining room at the front of the house, and at the other end are the bedrooms.
---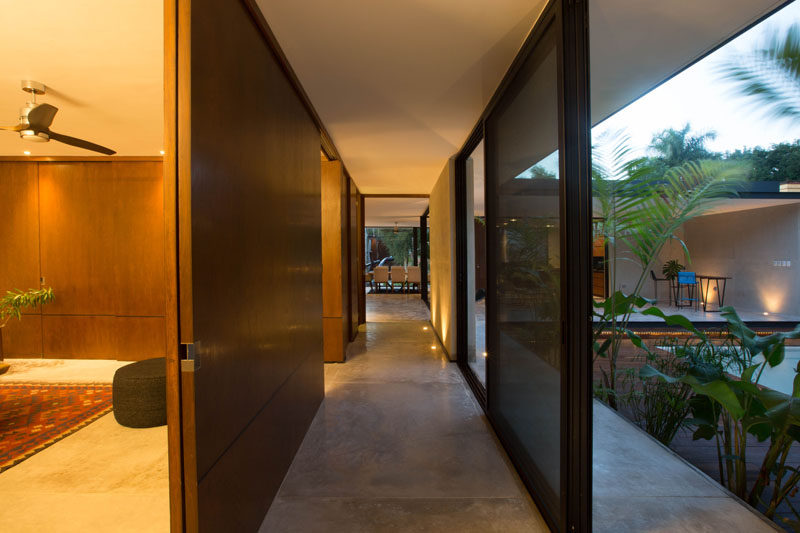 ---
Both bedrooms open up completely to the backyard.
---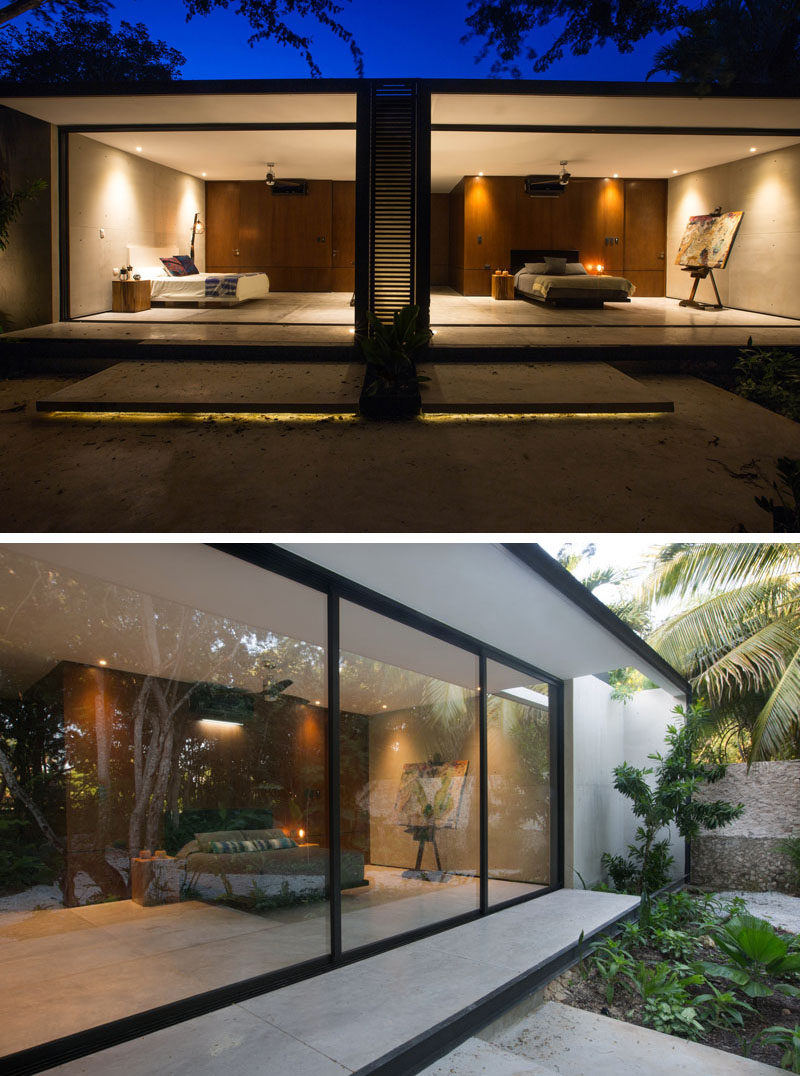 ---
Recessed lighting and a wooden wall softens the concrete walls and floors in the bedroom.
---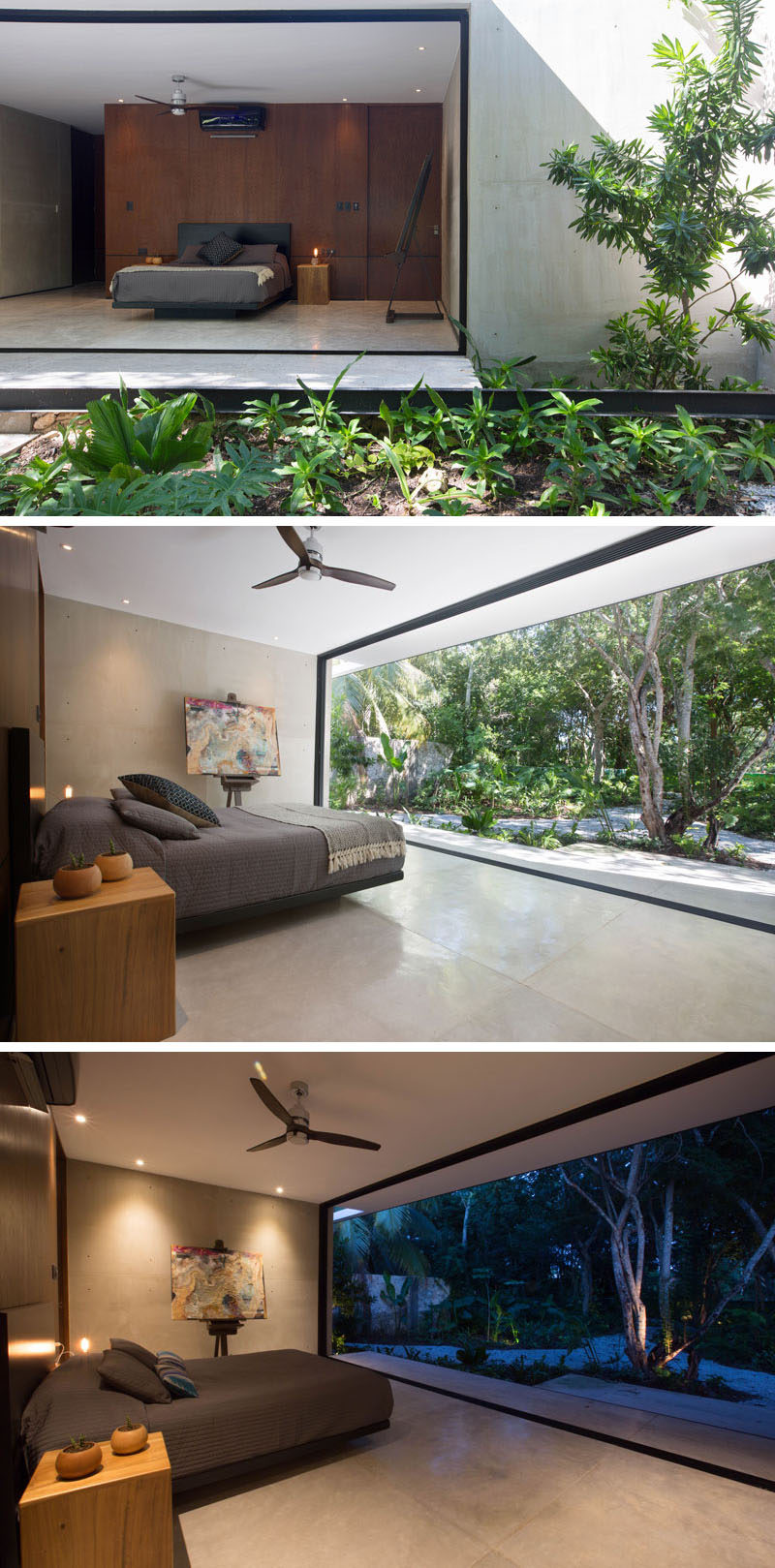 ---
In both bedrooms, the location of the sliding glass doors makes the backyard almost appear as a painted mural.
---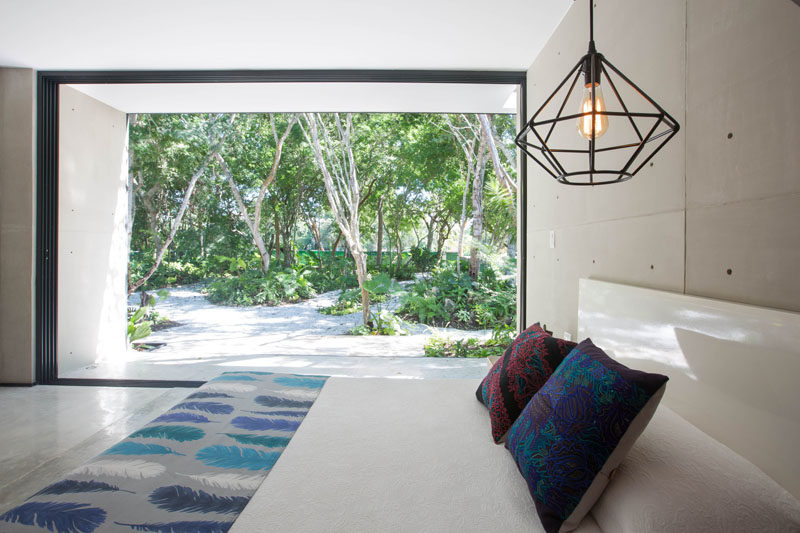 ---
The home also has two bathrooms. In this bathroom there's a vanity with double sinks and a shower that has a wooden floor, a skylight and built-in bench.
---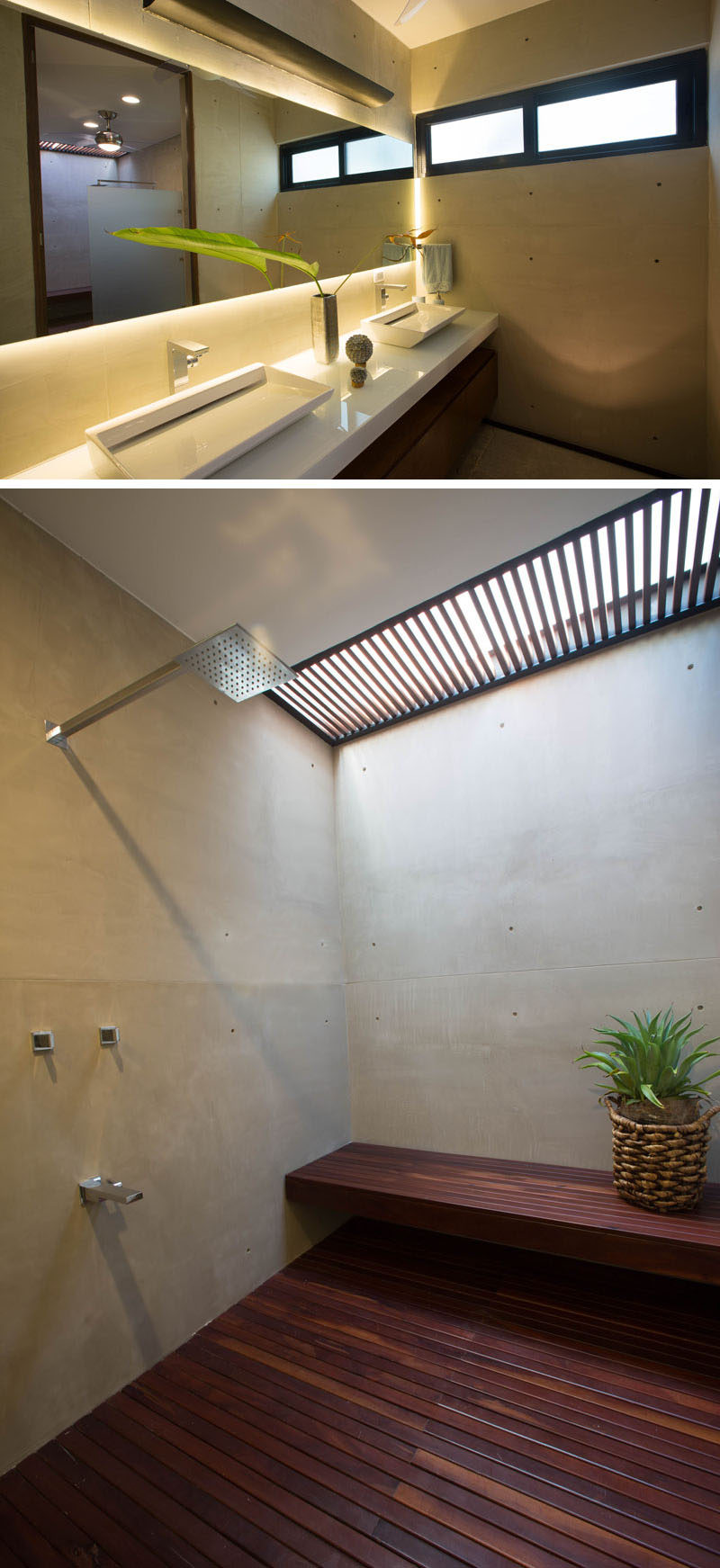 ---
In the second bathroom, there's a backlit mirror and the vanity has a spot specifically designed to house plants. The wood flooring also carries through into the shower.
---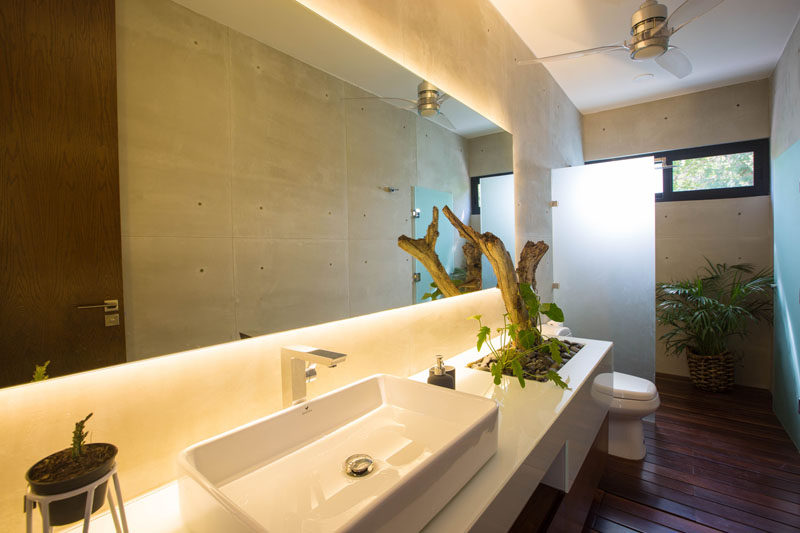 ---
At the rear of the home, the bedrooms look out onto a lush landscaped backyard.
---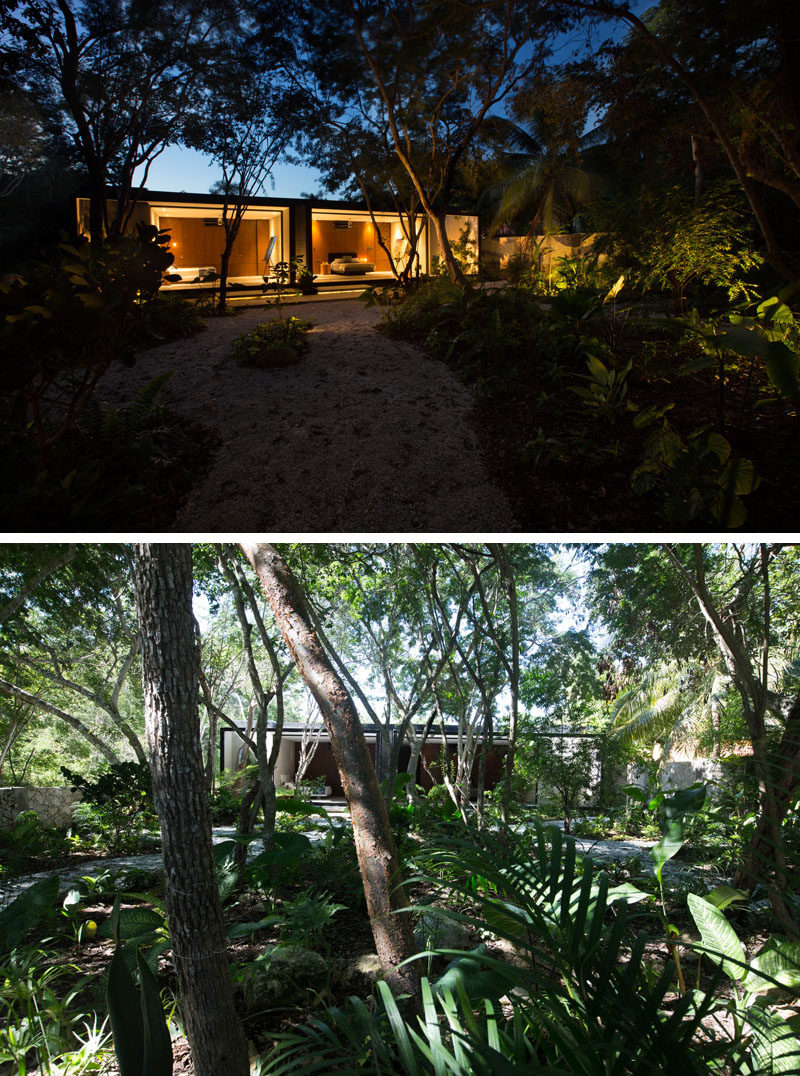 ---
Here's a diagram of the home that shows how the spaces are all laid out.
---