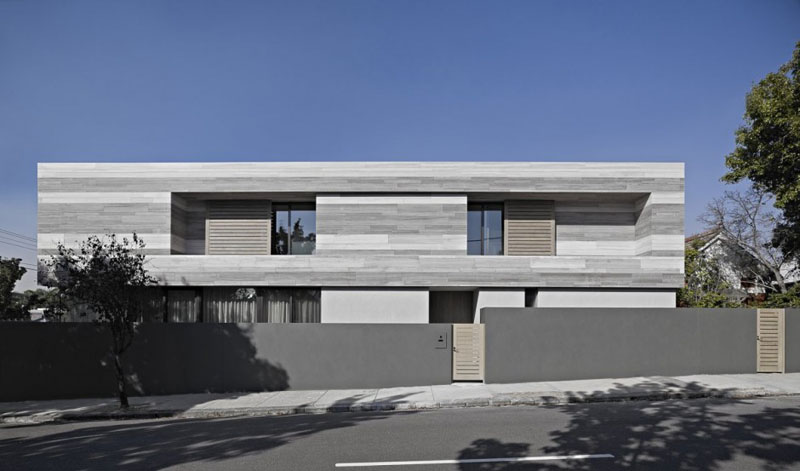 Designed by b.e.architecture, this modern grey house in Melbourne, Australia, was made using a limited color palette. Natural and aged materials have been used to create the rectangular home.
Placed on the corner of the neighborhood, the house can be seen from various angles. A wood gate provides entry to the garage.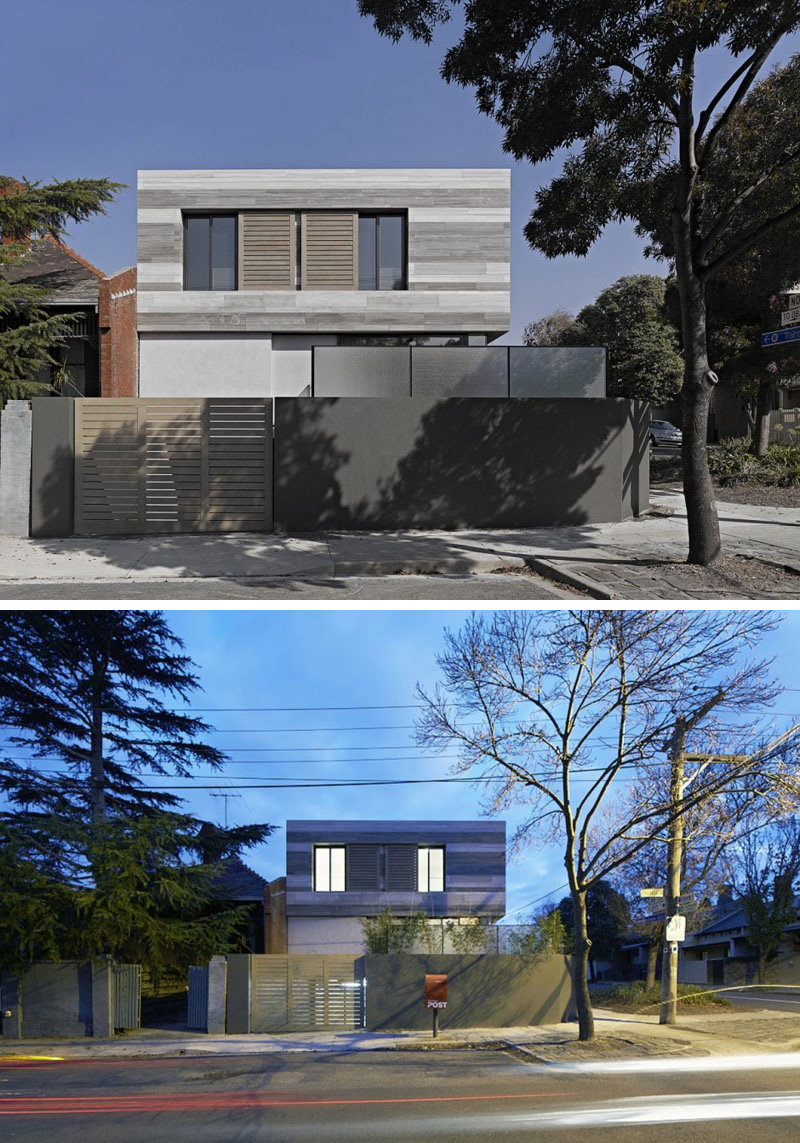 ---
The exterior of the home is made from bands of travertine stone, that was collected from opposite sides of a quarry, giving it it's multiple grey tones. A light wood gate leads to the front entrance of the house.
---

---
At the back of the home, large corner windows provide a view of the interior. A large patio and outdoor barbecue make this space great for entertaining.
---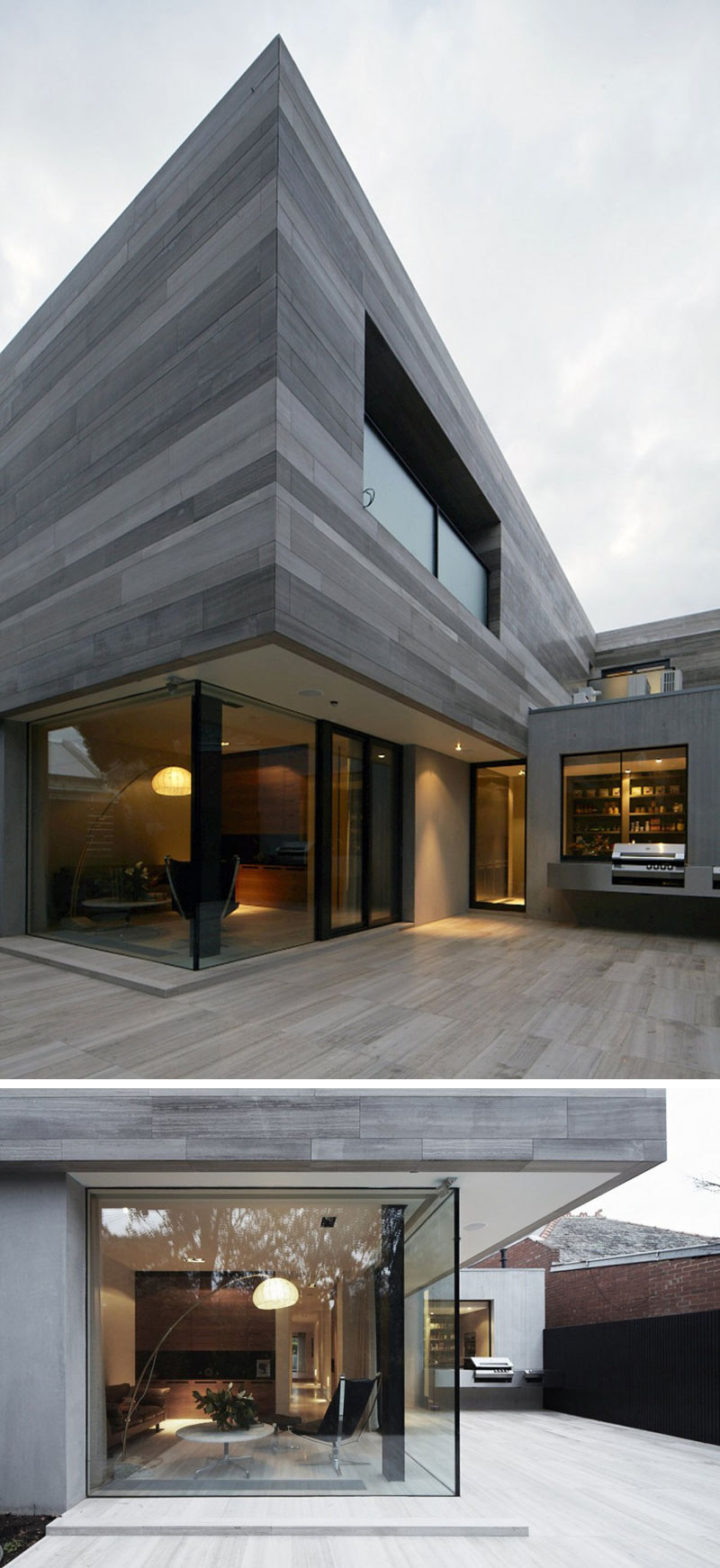 ---
Stepping inside the home, a large floor lamp with a white shade provides light above a black upholstered leather chair and a small table.
---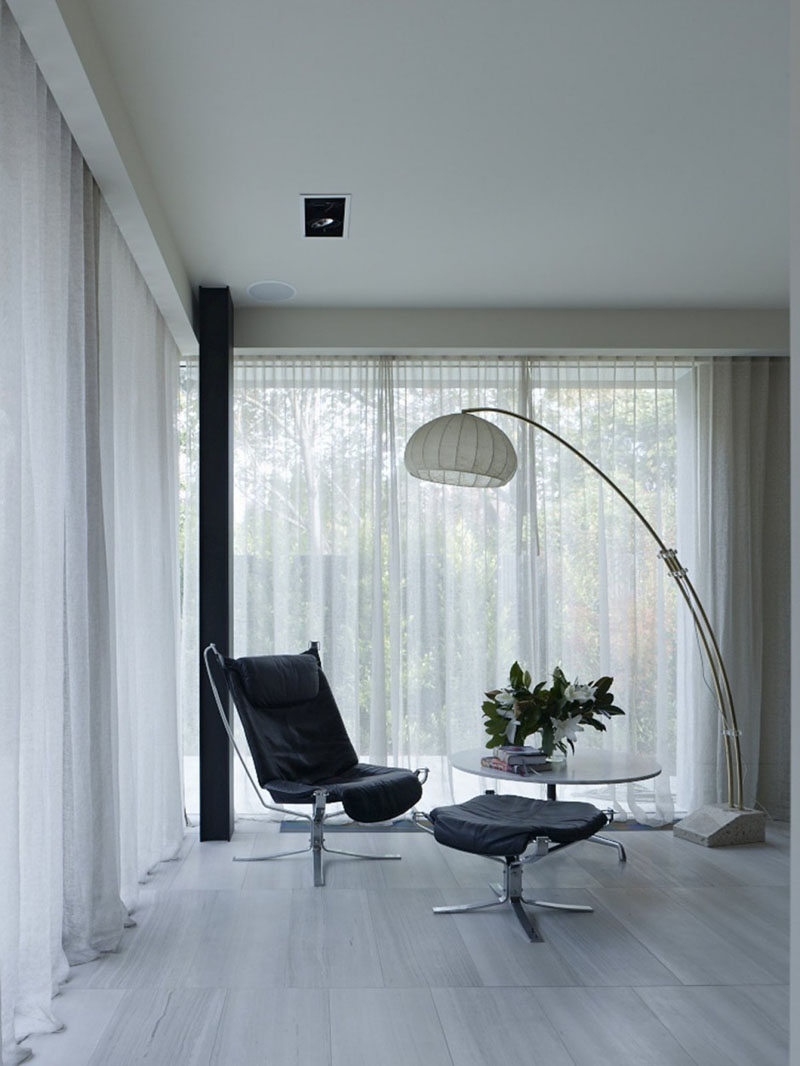 ---
In the dining area, a long wood table is featured surrounded by floor-to-ceiling windows that are covered by sheer white curtains. On the opposite side of a large grey upholstered sofa is the living room which has dark wood cabinets.
---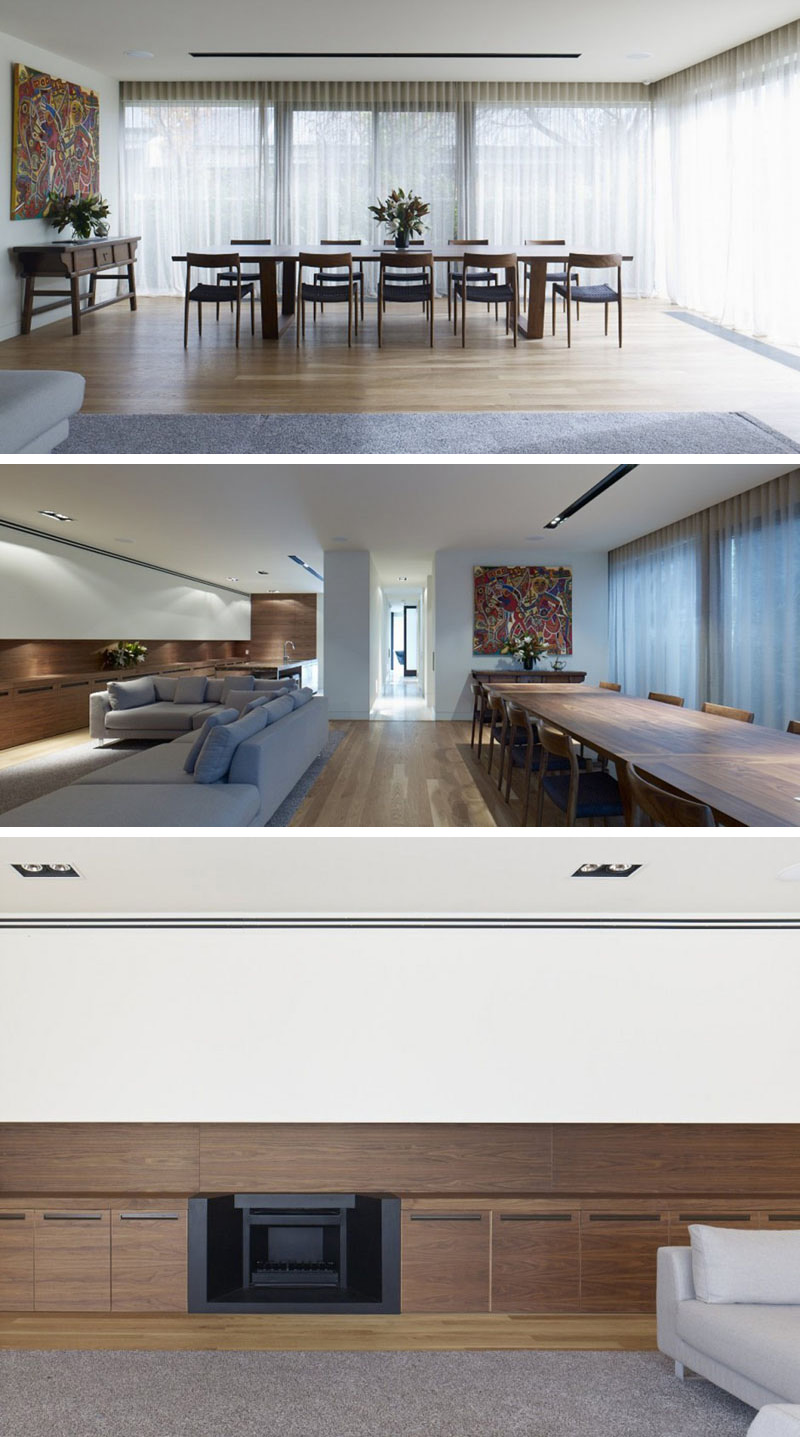 ---
The wood cabinets from the living room continue into the kitchen. The long island in the centre of the room has a shiny marble top and a mirrored stainless steel base.
---

---
The kitchen also has a stainless steel oven and cooktop as well as a wall full large stainless steel cabinets that provide plenty of storage, and make a good hiding spot for appliance.
---

---
The curved grey stairs lead to the other levels of the home, while a circular skylight provides natural light to the stairwell.
---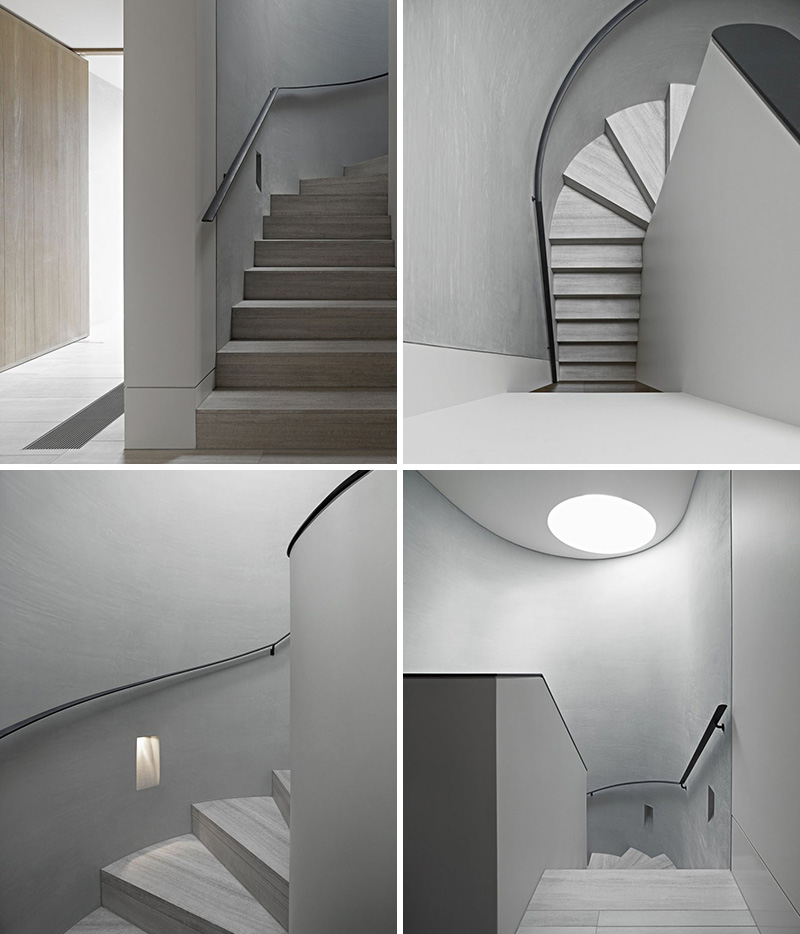 ---