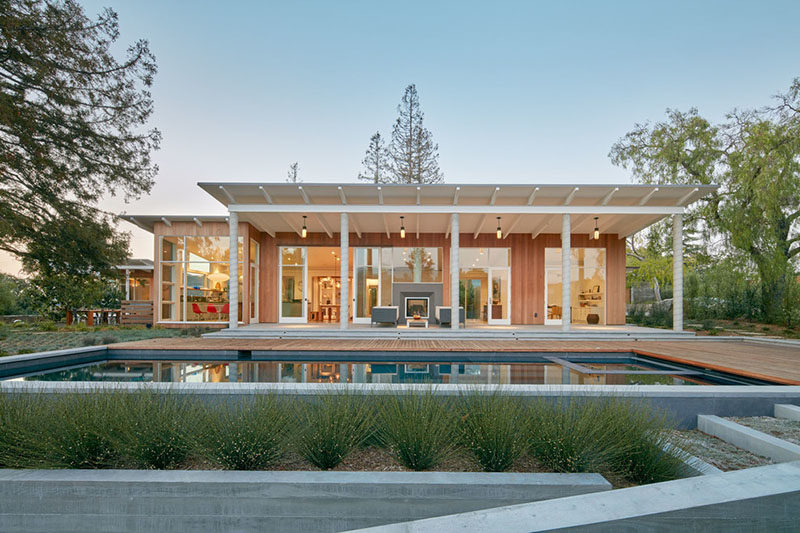 Malcolm Davis Architecture have designed this contemporary home in Los Altos Hills, California, that replaced an old farmhouse.
Before we look at more photos of the house, here's a drawing by the architect to give you an idea of the layout.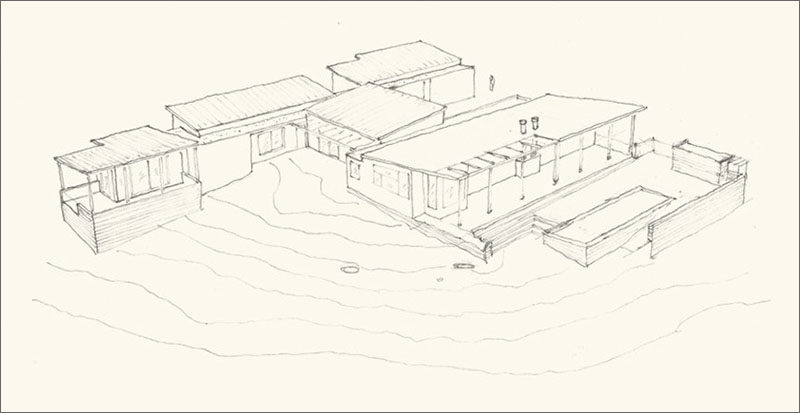 ---
From the front of the home, you can see that the home is laid out in an 'H', on the left is the swimming pool and living/dining/kitchen areas, in the middle and to the immediate right of the entrance is a small courtyard and the family room, while the bedrooms are located to the far right.
---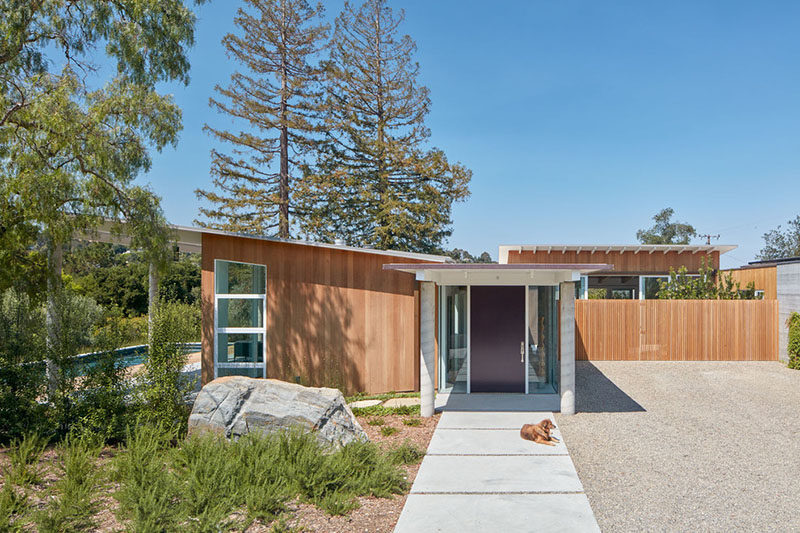 ---
Once you enter the home, you can see the small courtyard and the family room that divides the living and sleeping areas.
---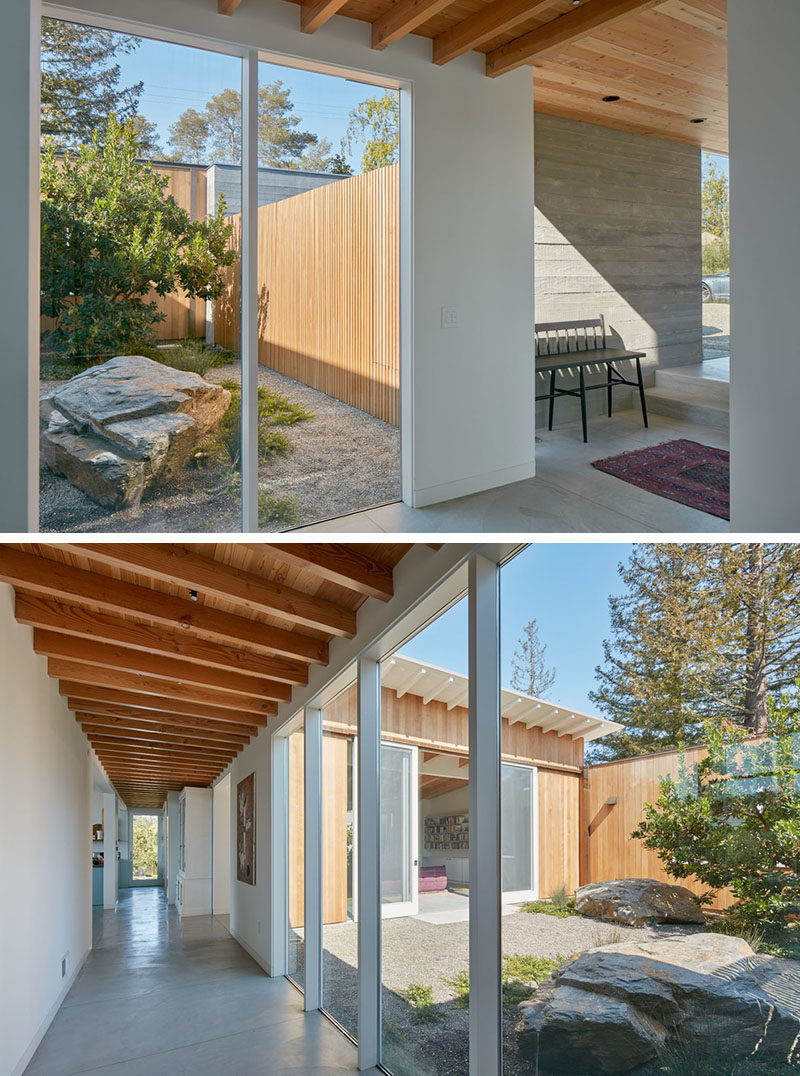 ---
Off to the left of the entry way is the main living, dining and kitchen area. Throughout the home, the home owners worked together with interior designer Quinn Morgan, to create a comfortable interior.
In the living area, there's a double-sided fireplace that can be enjoyed from the living room and the outdoor living space too. Between the living area and the kitchen is a large wood dining table with a sculptural pendant light. Large sliding glass doors provide access to the pool.
---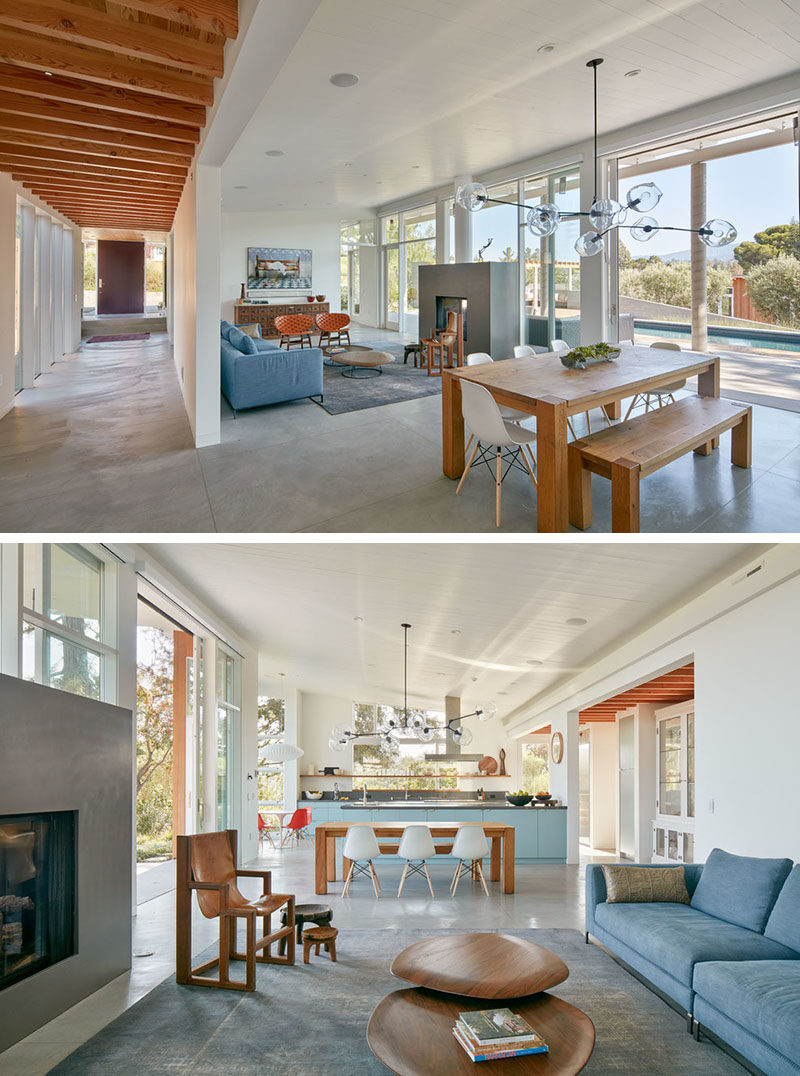 ---
In the kitchen there's a large island with a walnut base and a stainless steel countertop that surrounds the cooktop. Against the wall, light blue cabinets add a pop of color and an open shelf lets the home owners display their favorite kitchen items.
---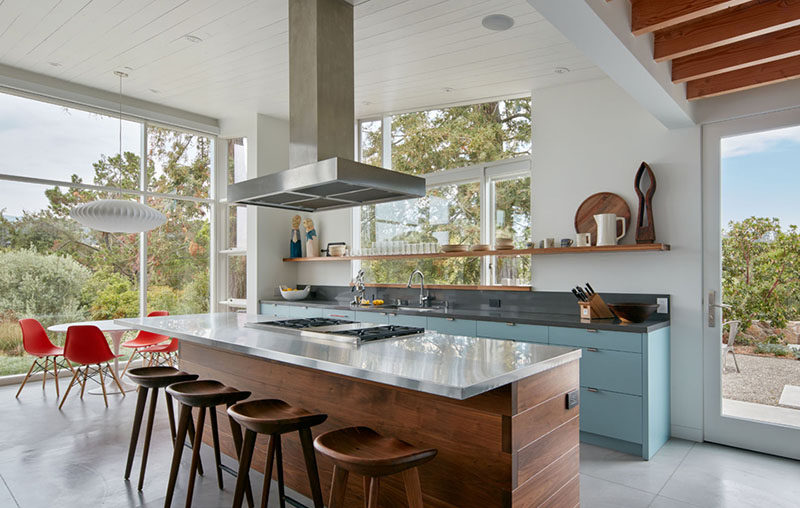 ---
Off to the side of the kitchen is a small dining area that has been set up with a mid-century modern look. Polished concrete floors have been used throughout the kitchen, living and dining areas.
---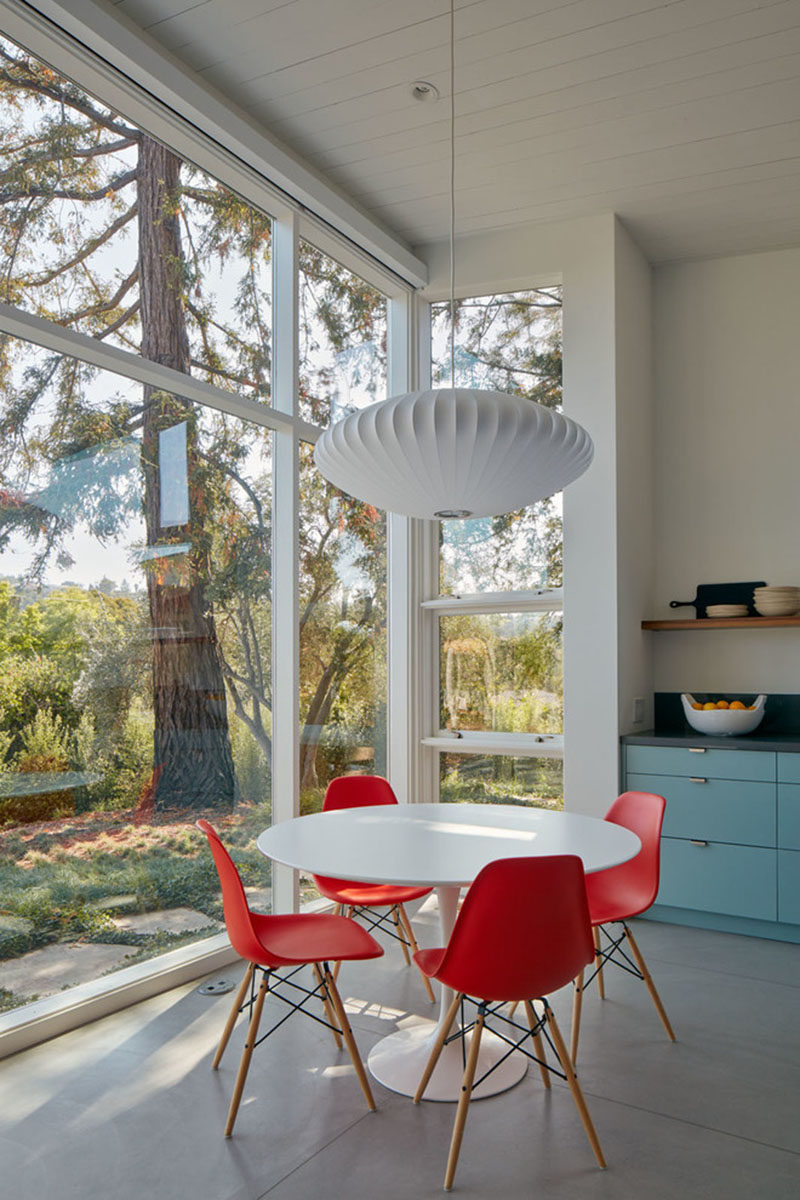 ---
Outside, a wood deck partially surrounds the swimming pool and provides various areas for lounging.
---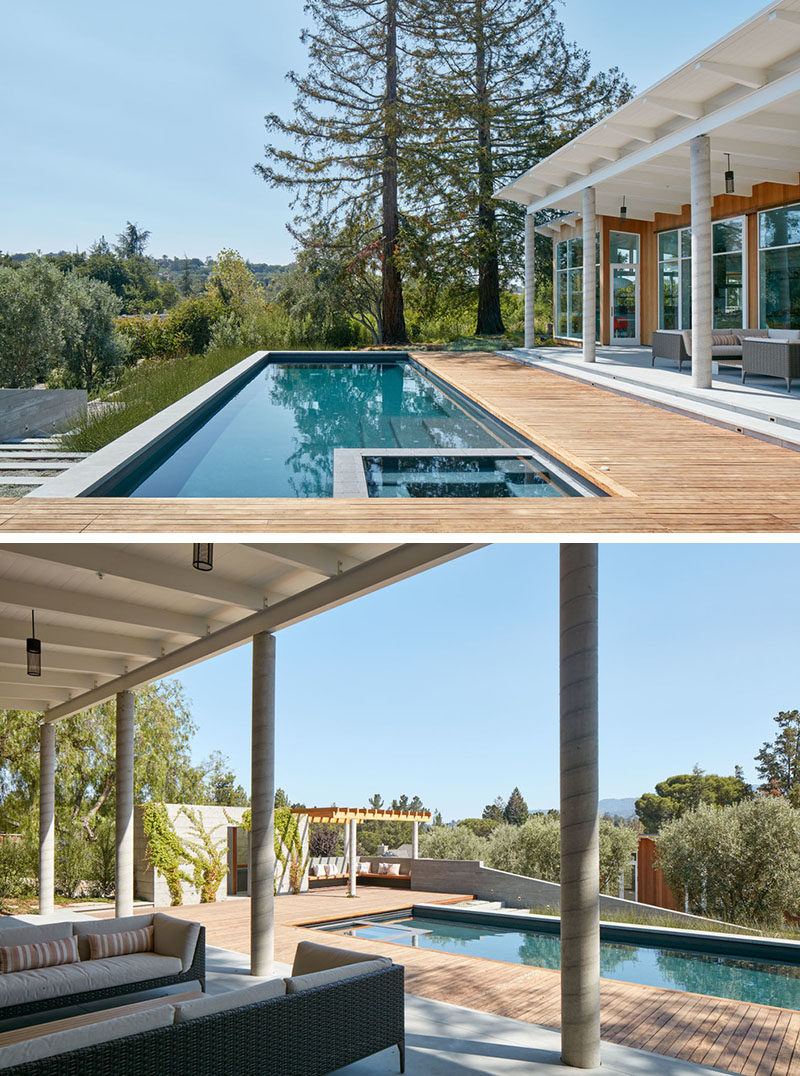 ---
Back inside and off to the side of the kitchen and living room is the family room. It has has a Douglas fir ceiling, a comfortable 'L' shaped couch, a small office area and opens up to the courtyard.
---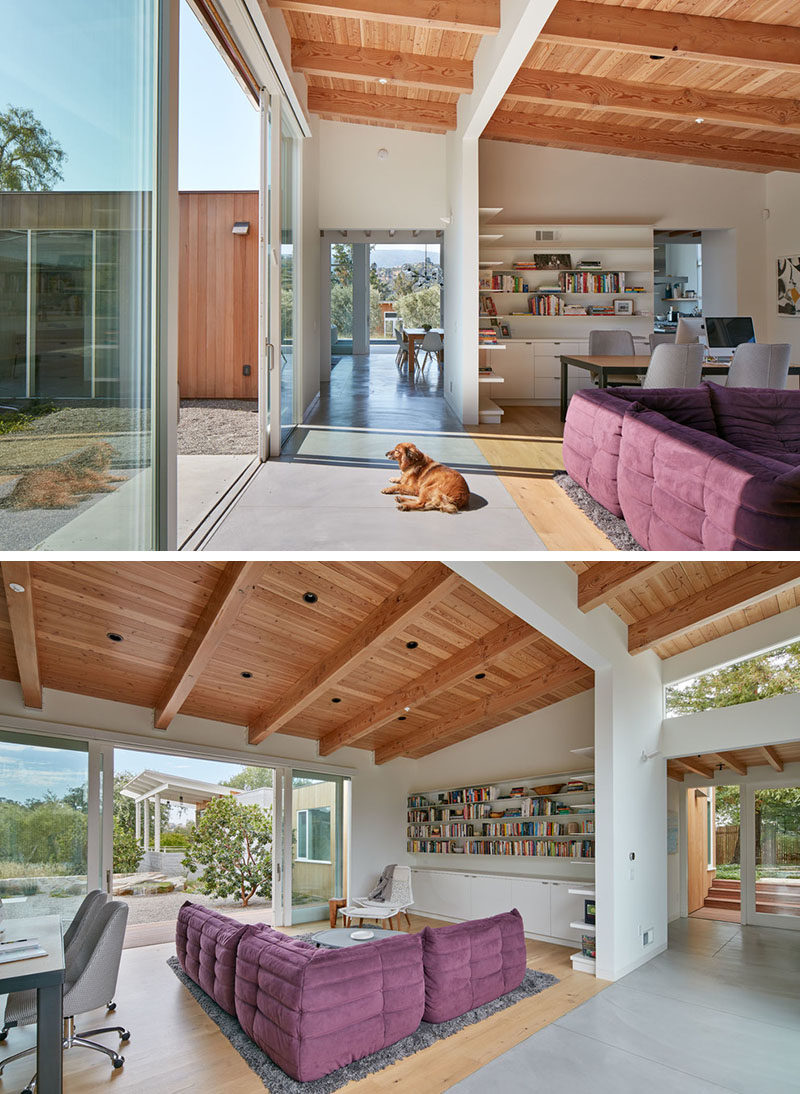 ---
Located down a hallway are the bedrooms, with the master bedroom at one end. It has its own vestibule with plenty of storage, and a skylight adds some natural light to the area.
---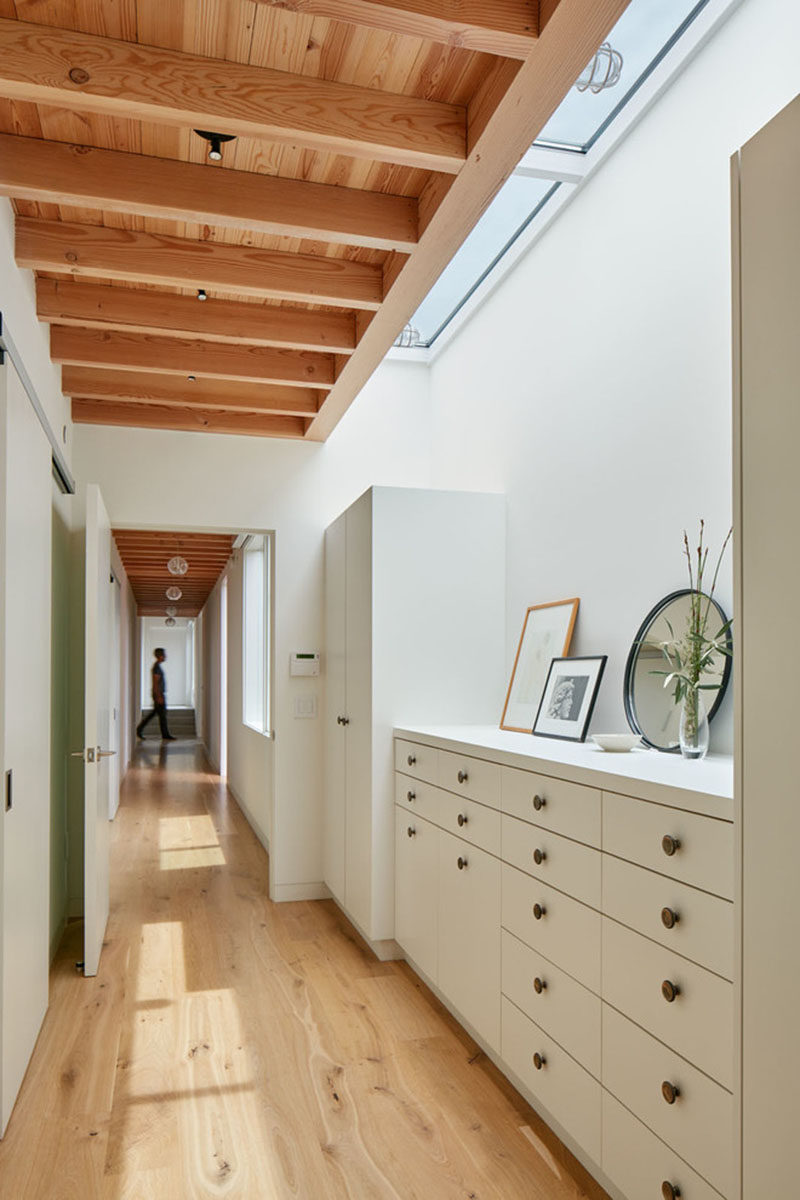 ---
The master bedroom has large floor-to-ceiling windows, and sliding doors provide access to a covered porch.
---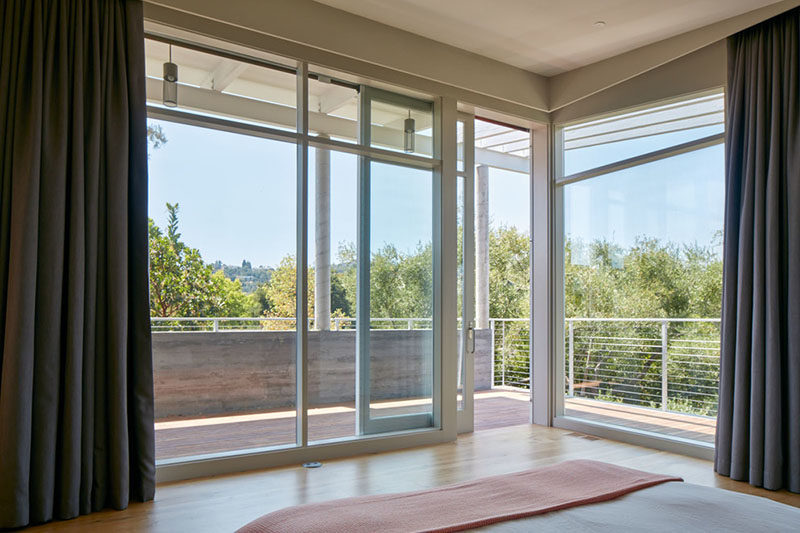 ---
Back inside, the master bathroom is located opposite the wall of cabinetry in the vestibule, and has a glass enclosed shower with skylight, and a deep soaker tub with views of the surrounding nature.
---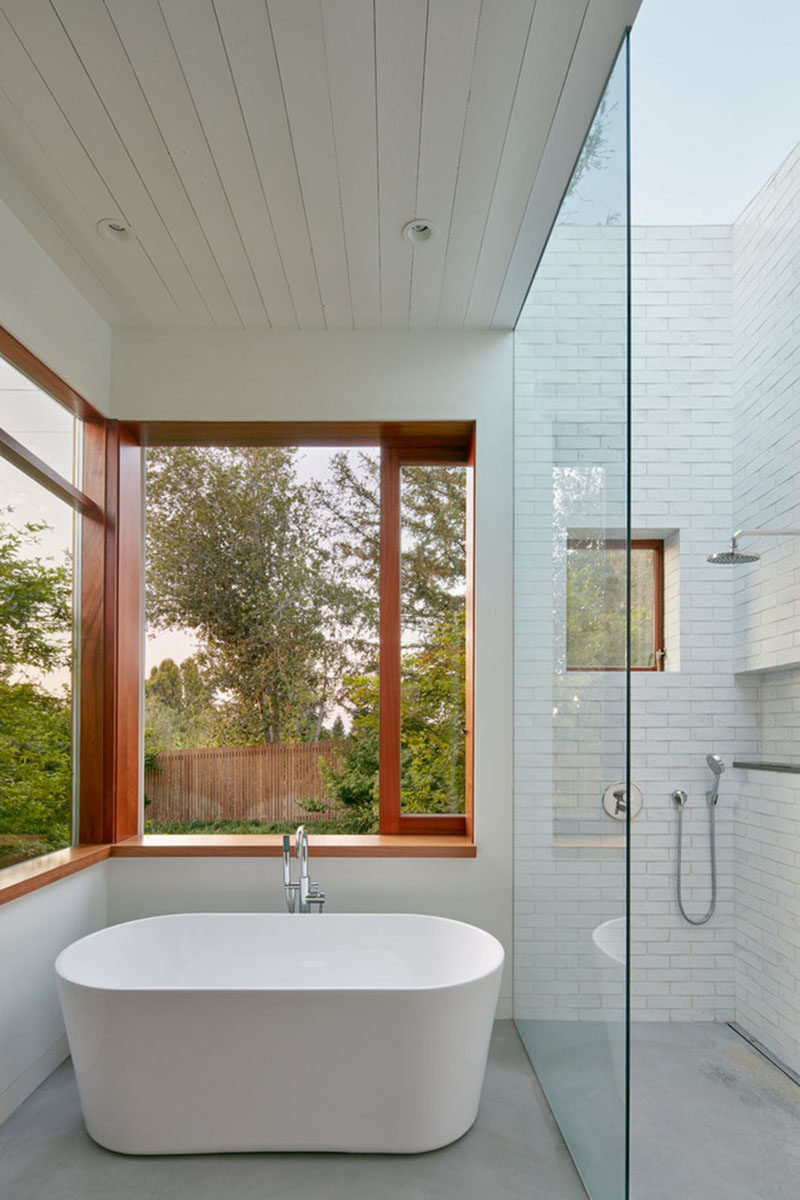 ---
As the home is on a sloped lot, there are various landscaped paths leading you around the different areas of the property.
---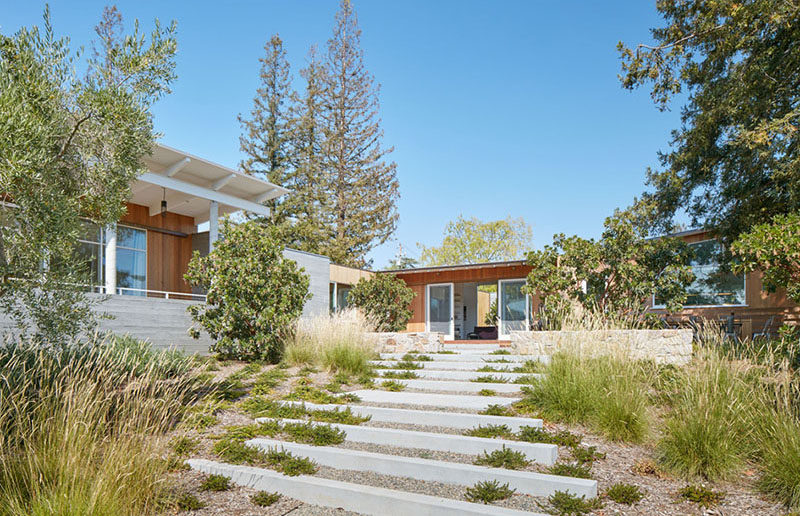 ---
Large stepping stones surrounded by ground cover creates a path to the pool.
---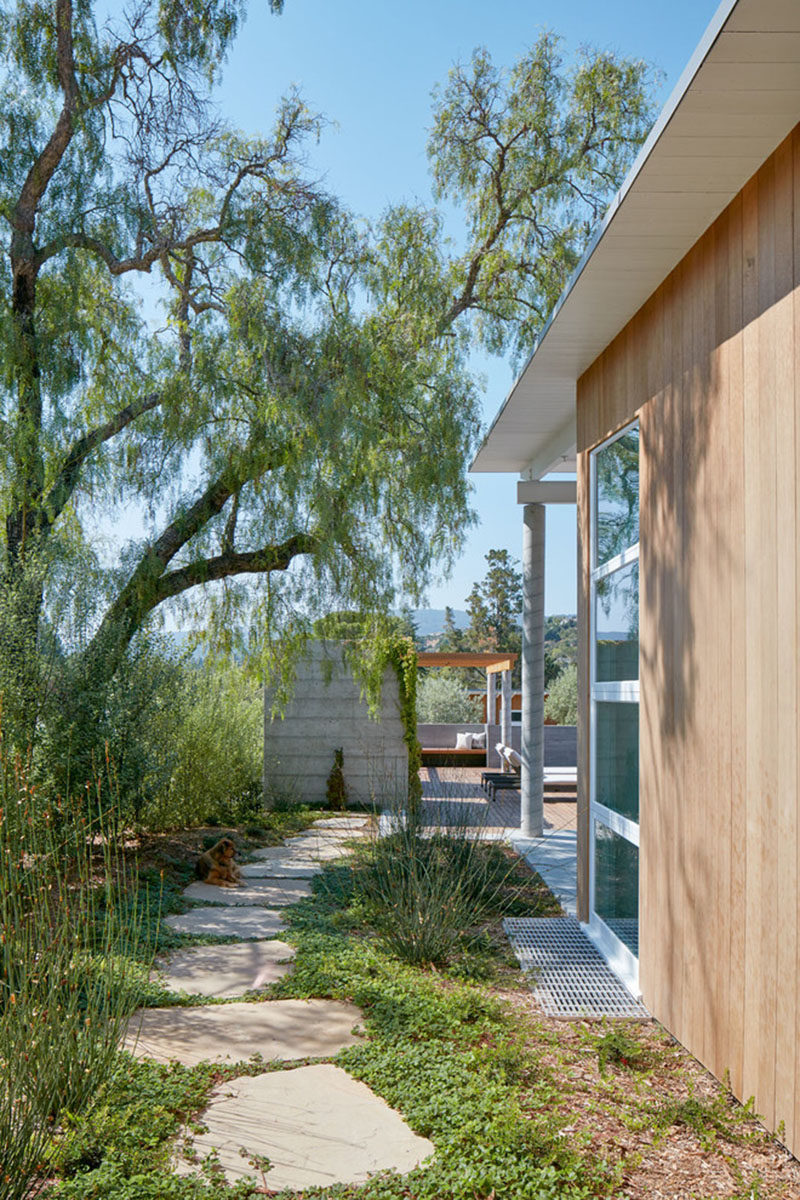 ---
The home also has a separate firepit area surrounded by chairs for relaxing.
---