Architecture firm MORIQ have designed this modern home with a huge master suite that sits facing the ocean in Amwaj, Bahrain.
As the house is located on an an ocean facing plot, the home owner's top request was to make the most of the the sea views, as well as having plenty of space for entertaining friends and family.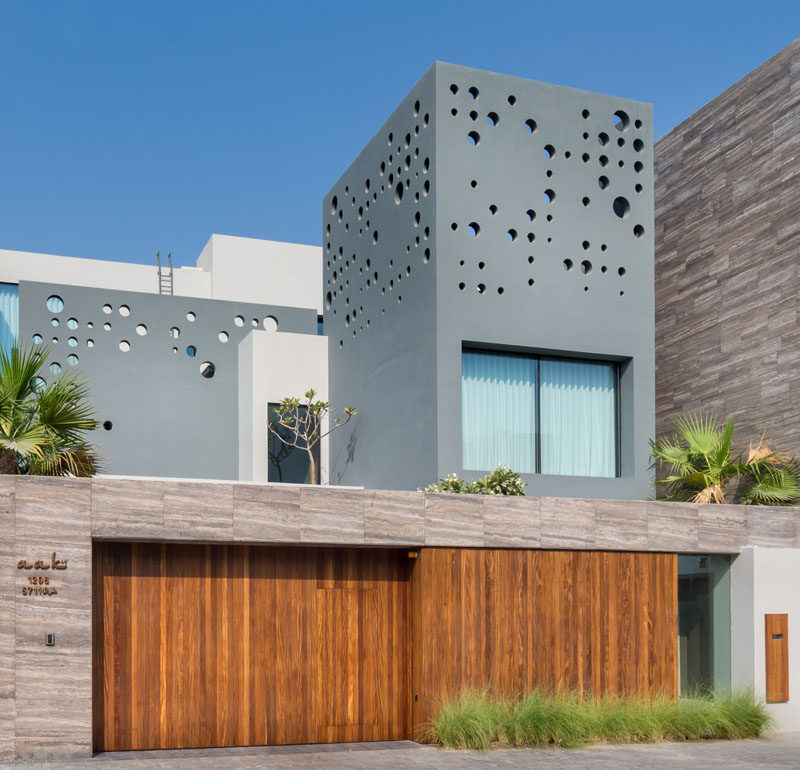 The home owner's also wanted the house architecture and interior spaces to be modern, technologically advanced, and seamless.
The rear of the home faces the ocean, allowing for picturesque views from the infinity swimming pool with Jacuzzi or the wooden deck with lounges.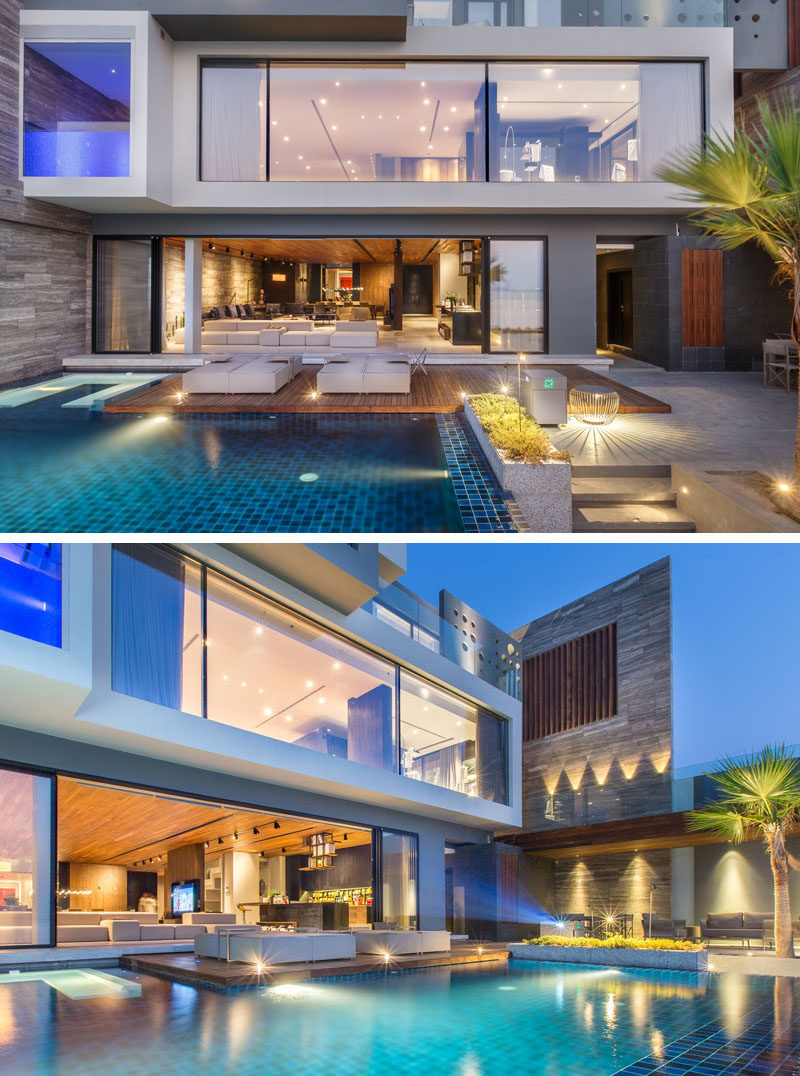 At night, movies can be projected onto the wall for outdoor entertaining.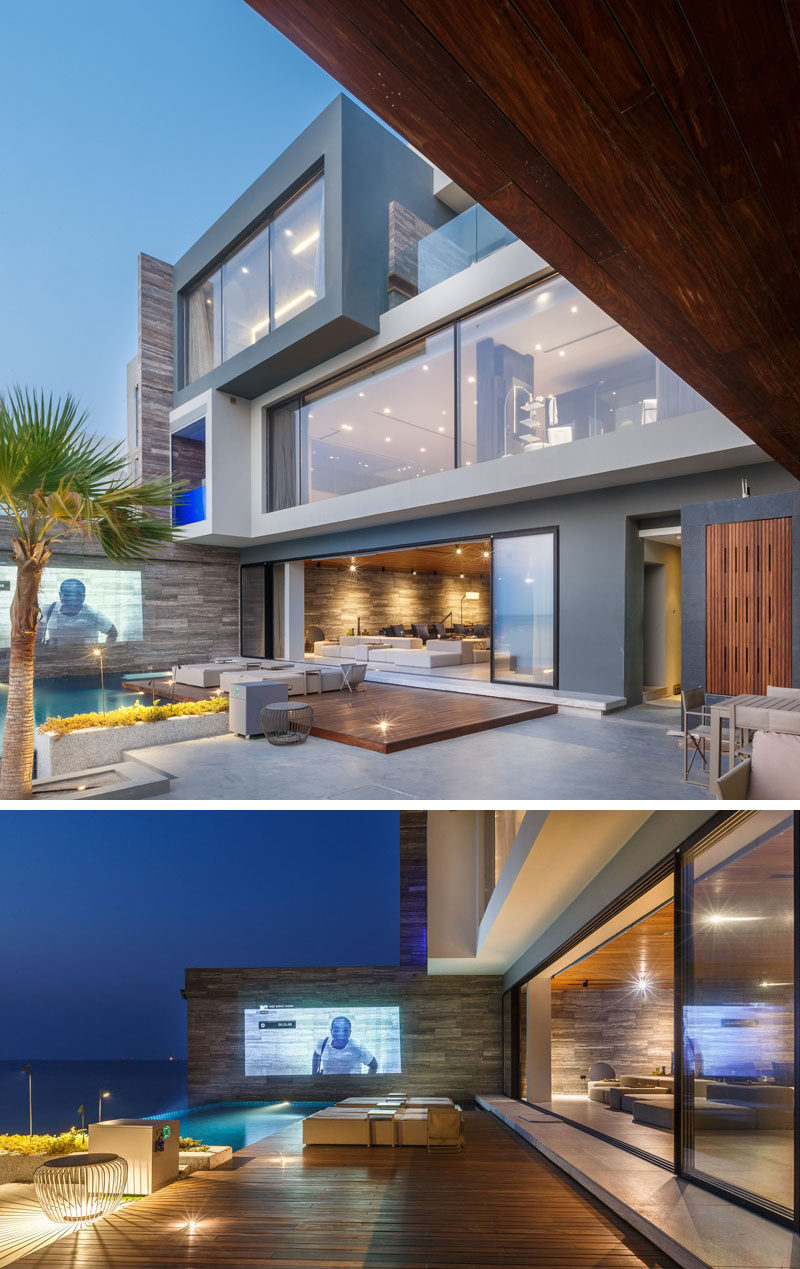 The outdoor space can be directly accessed from the large sliding glass doors of the formal lounge, kitchen and dining area.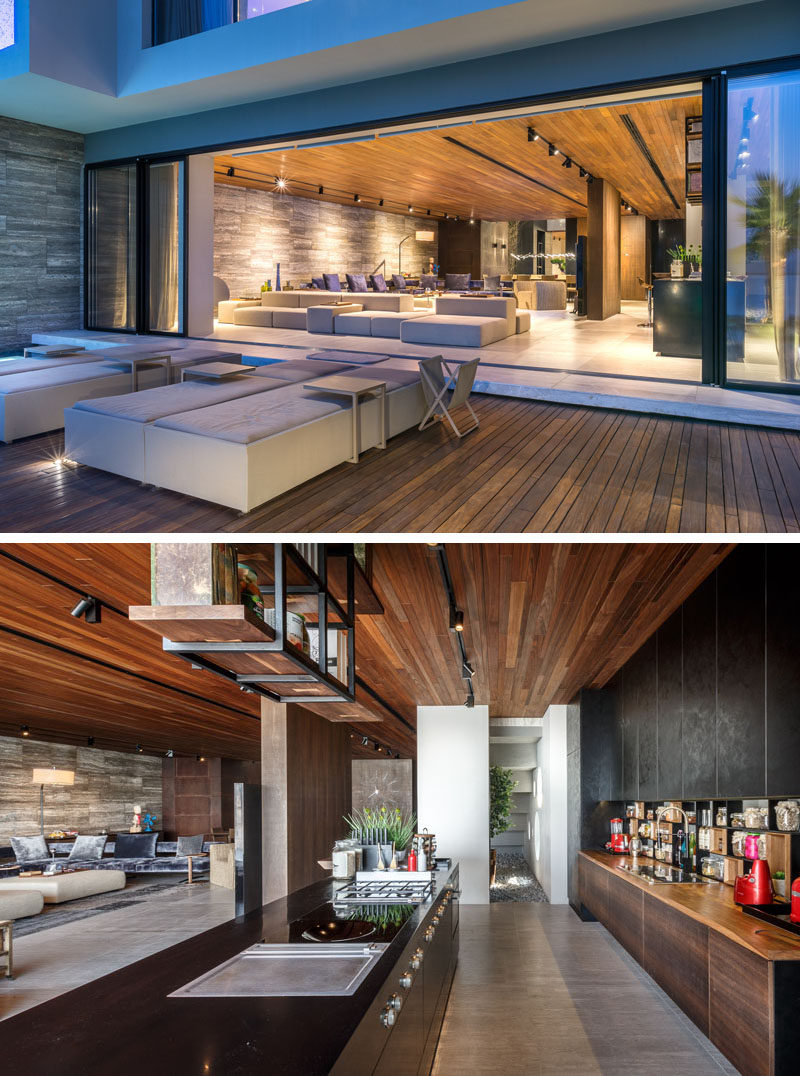 A sculptural light hangs directly above the dining table, while a wall of silver grey travertine runs the length of the home.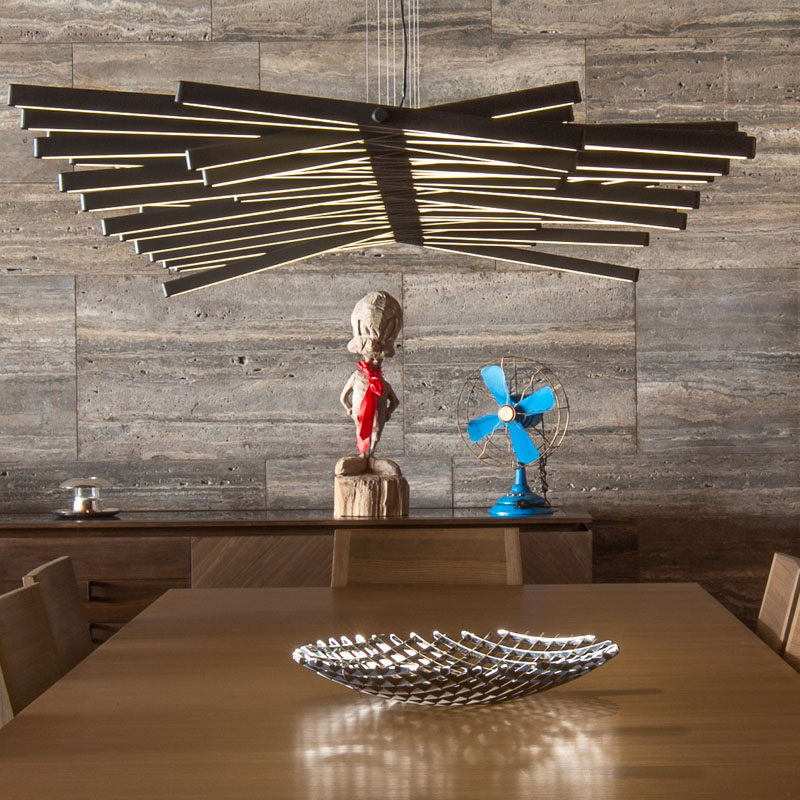 As two large walls run along each side of the home, it was important to the designers to bring as much natural light as possible. They did this by including two internal courtyards with skylights.

The formal lounge room has a minimal line chandelier, with bold red artwork and cushions adding a touch of color.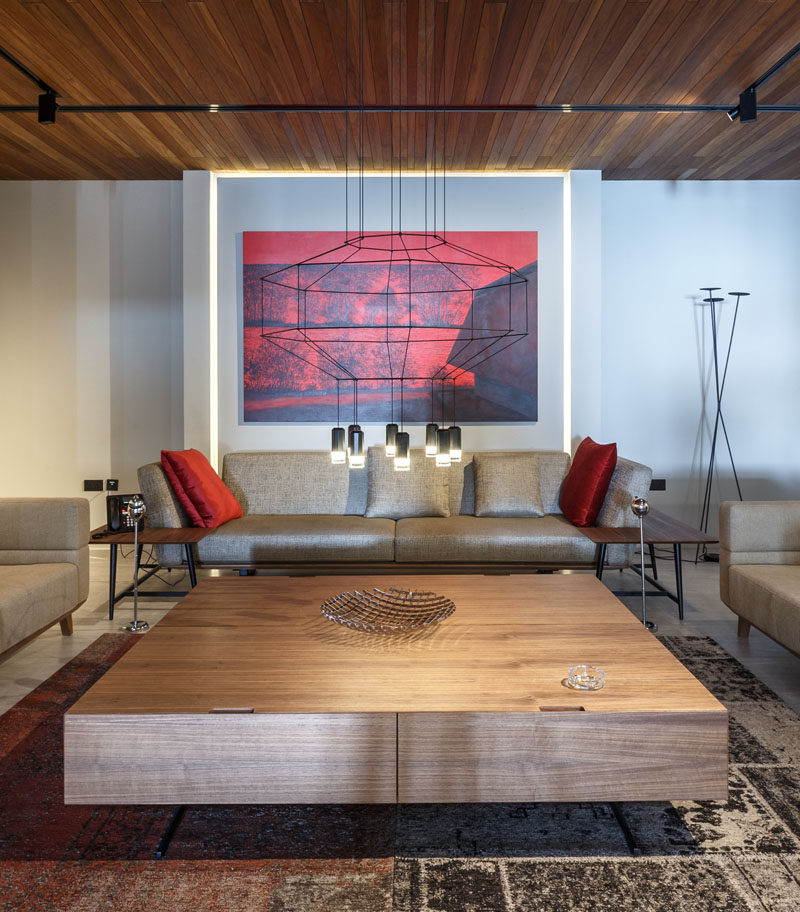 Large circular windows in the wall provide natural sunlight to the staircase.

Upstairs, the master suite, which is more like a personal apartment, has the best view of the ocean that can be enjoyed from a personal plunge pool, the spa bath, lounge area or the bed.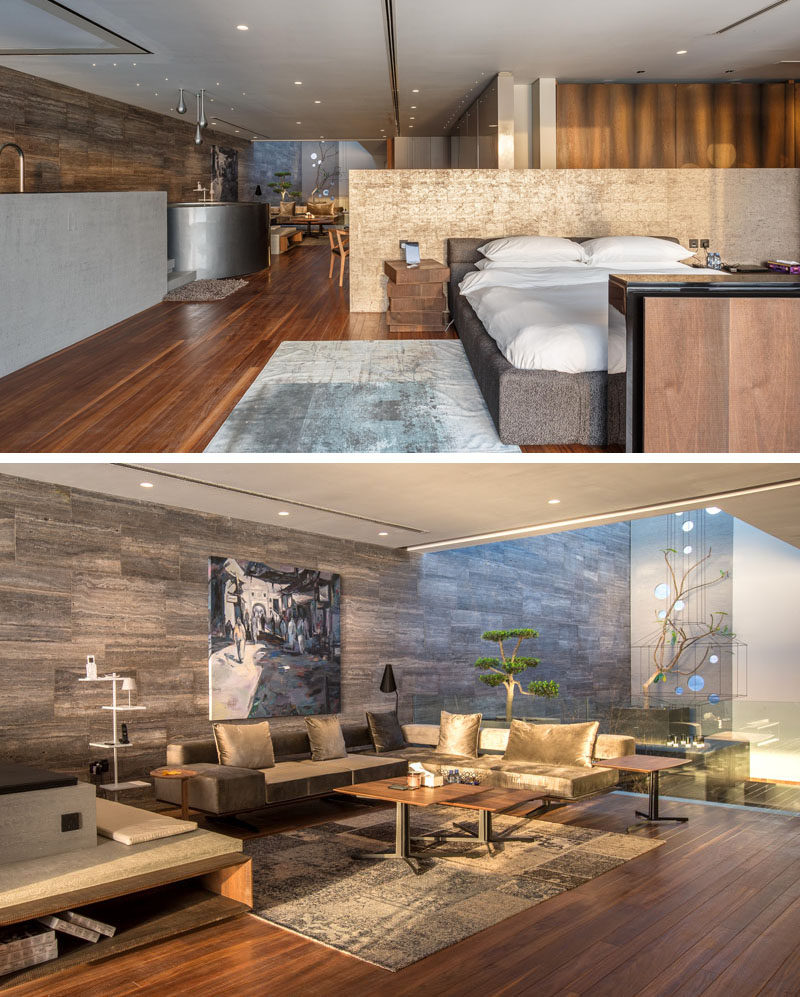 From the lounge area of the master suite you are able to see the courtyard below and the skylight above.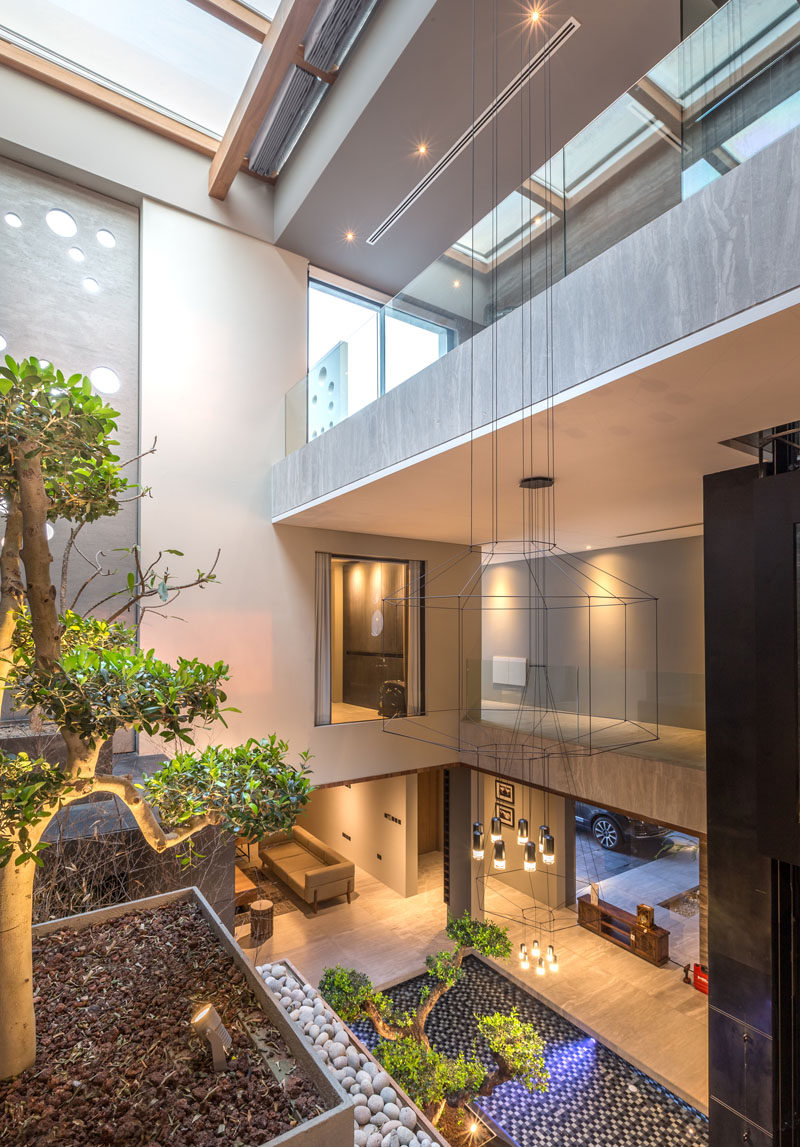 The master bathroom makes the most of the views through the large windows, and hidden lighting runs the length of the ceiling.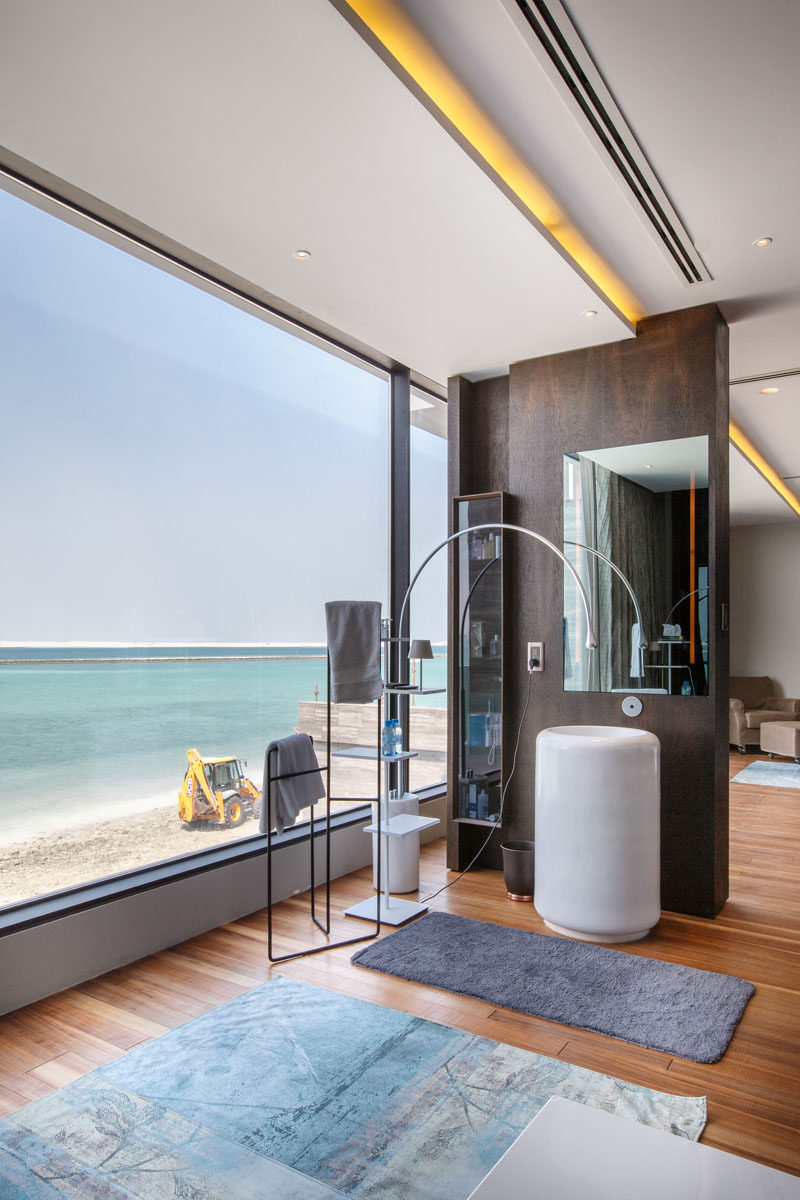 Just off the master bedroom is a small outdoor area with a single tree.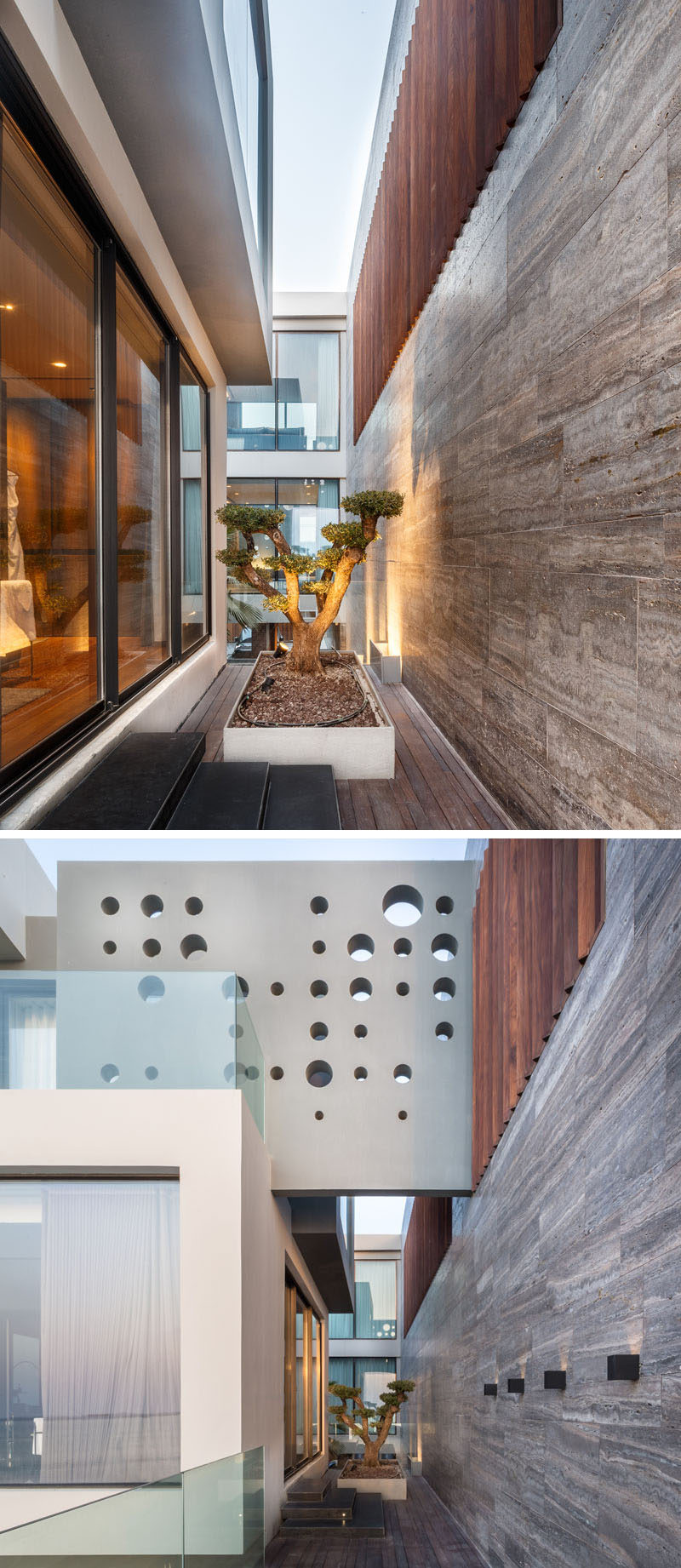 Heading back inside, there's also another bedroom with an ensuite bathroom.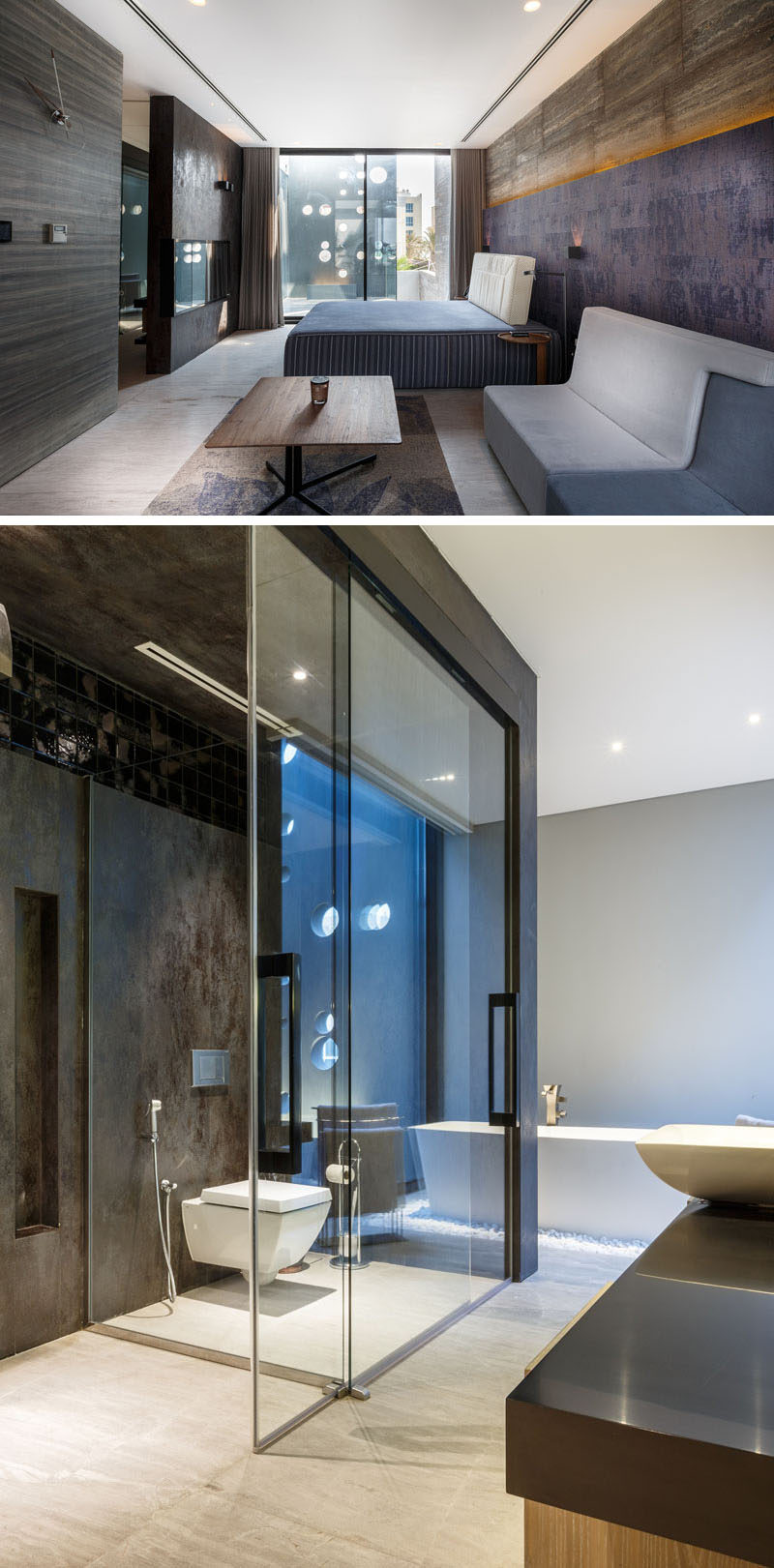 The design of the stairs combines wooden steps with a concrete base, and LED strips add some discreet lighting.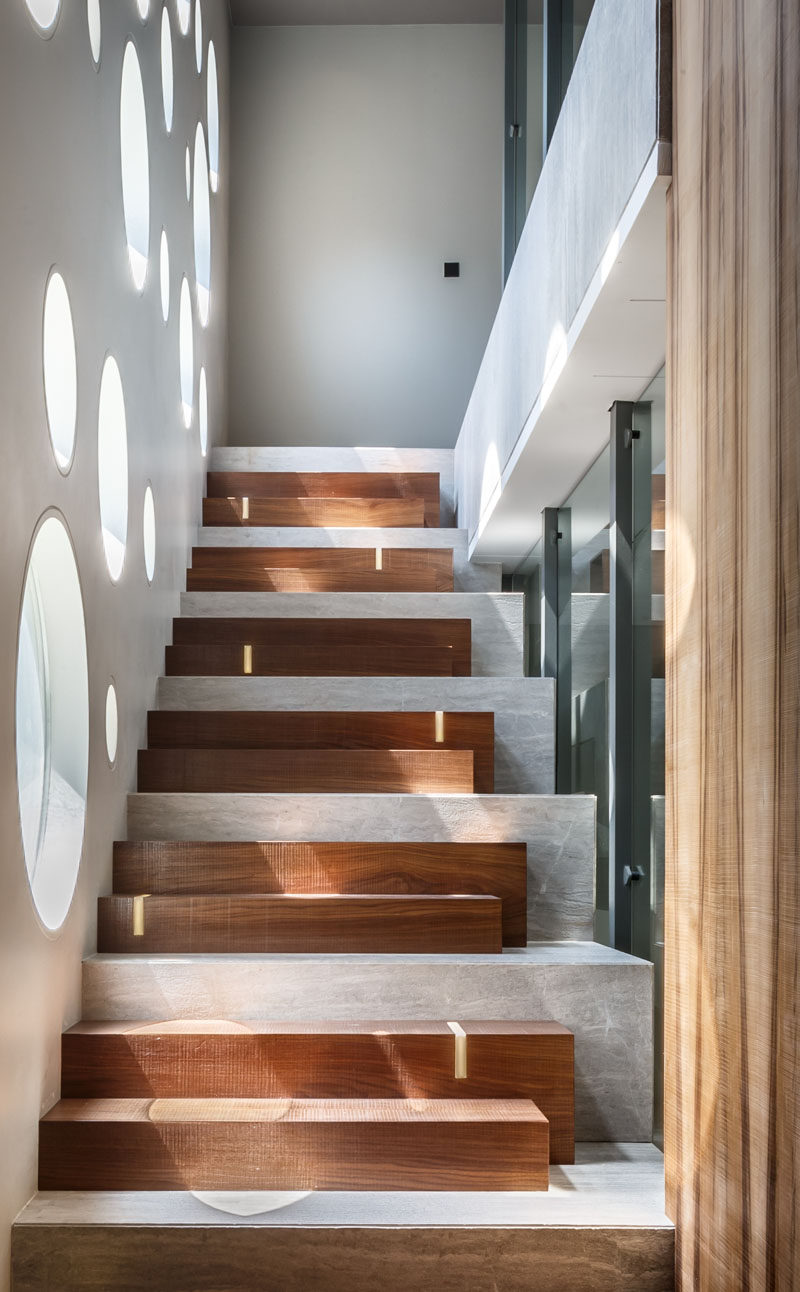 On the second floor of the home is another lounge area along a with bar and dining area.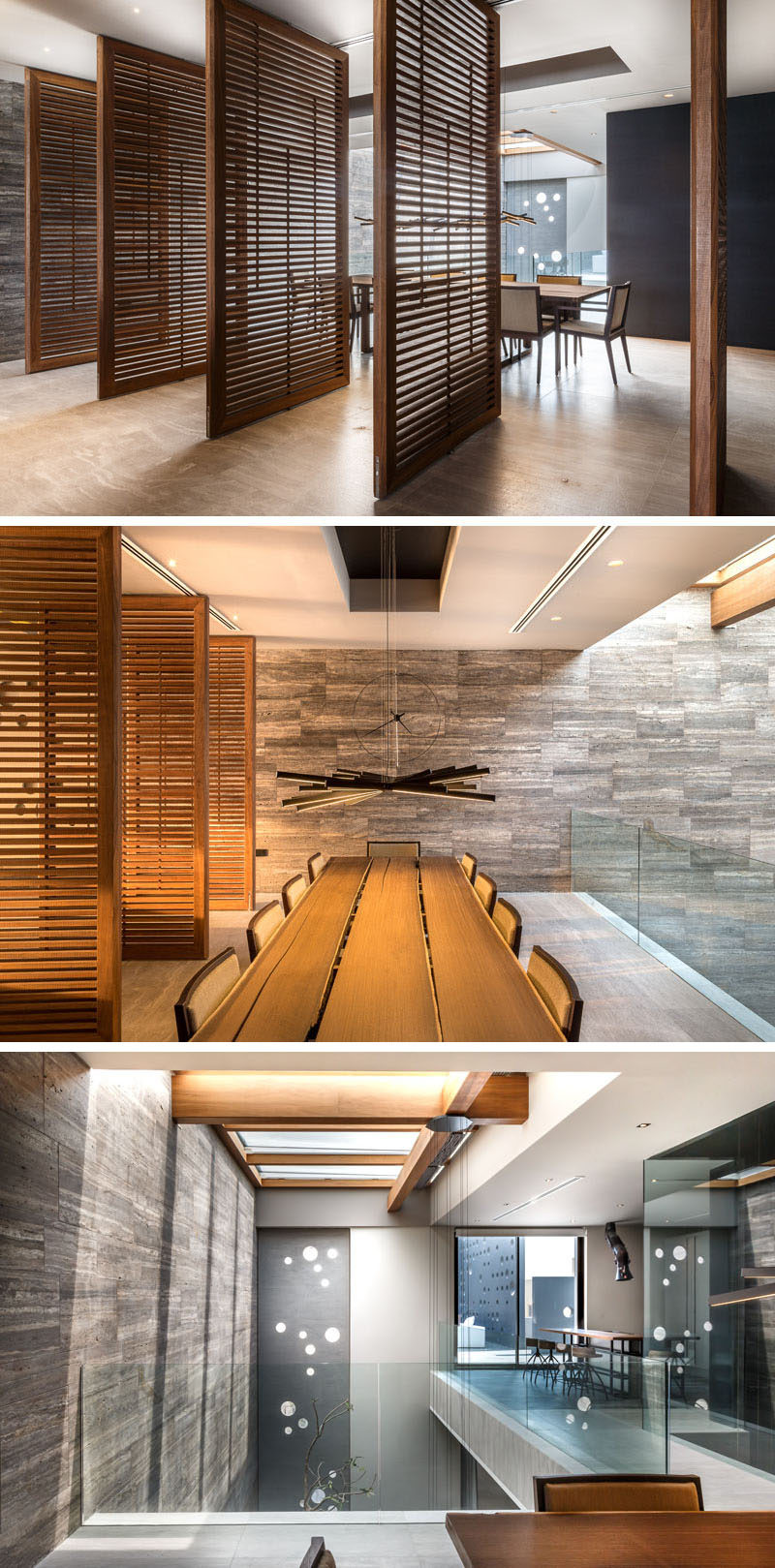 There's also another bedroom, it too has access to a small outdoor space and hidden lighting frames the sleeping area. Outside, there's a bath on the balcony for relaxing and enjoying the view.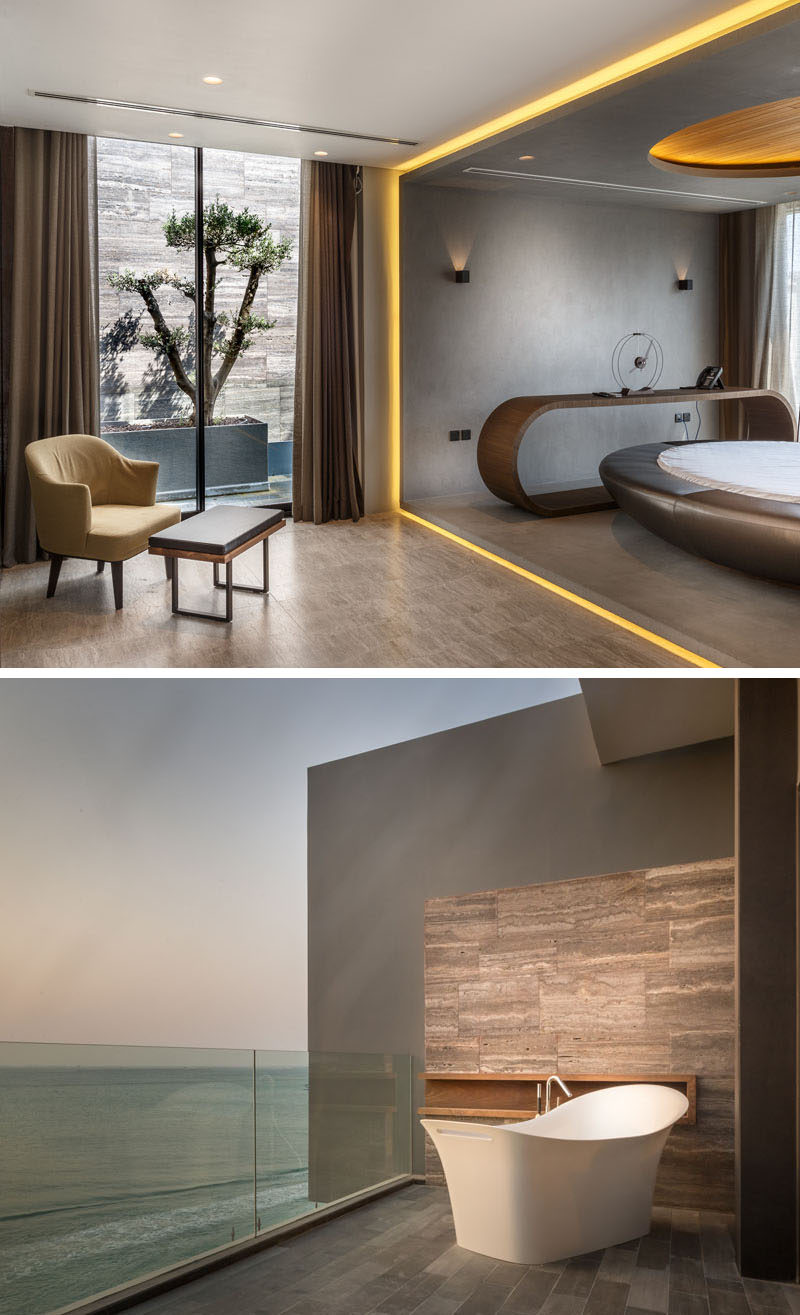 To make the most of the view and to provide privacy, there's a rooftop deck with lounge and outdoor dining area that's surrounded by perforated walls.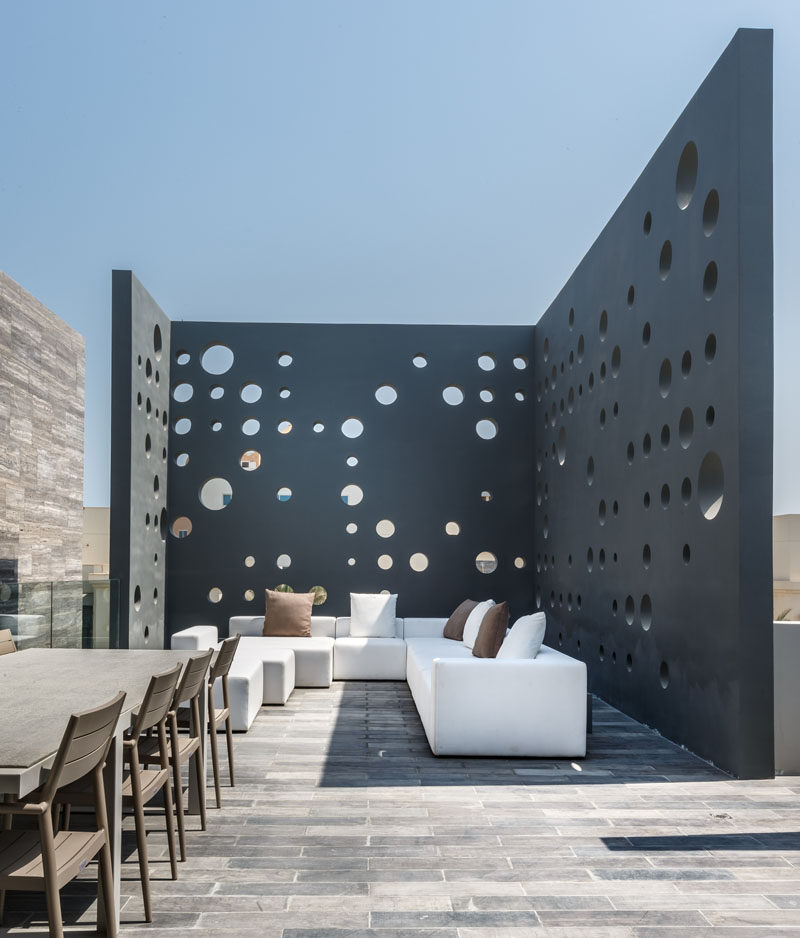 Photography by Riyazuddin Quraishi