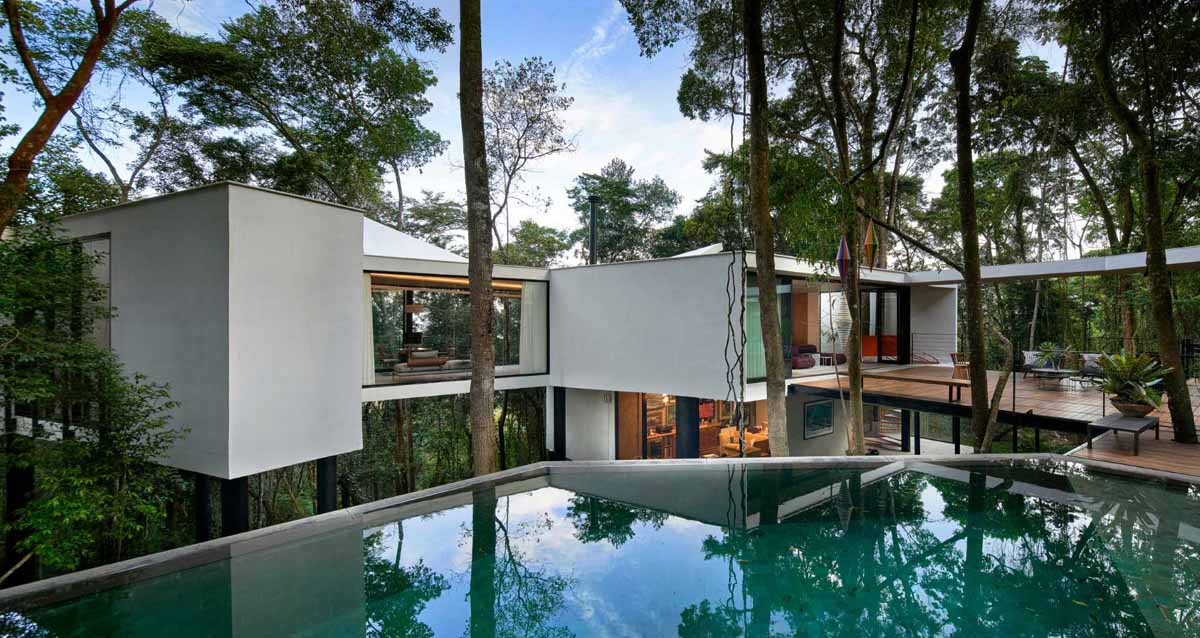 Architects Carlos Maia, Débora Mendes, and Igor Macedo of Tetro have designed a new home in Nova Lima, Brazil, that's immersed in lush Atlantic Rainforest nature that includes large leafy trees, foliage, shrubs, birds, and wild animals.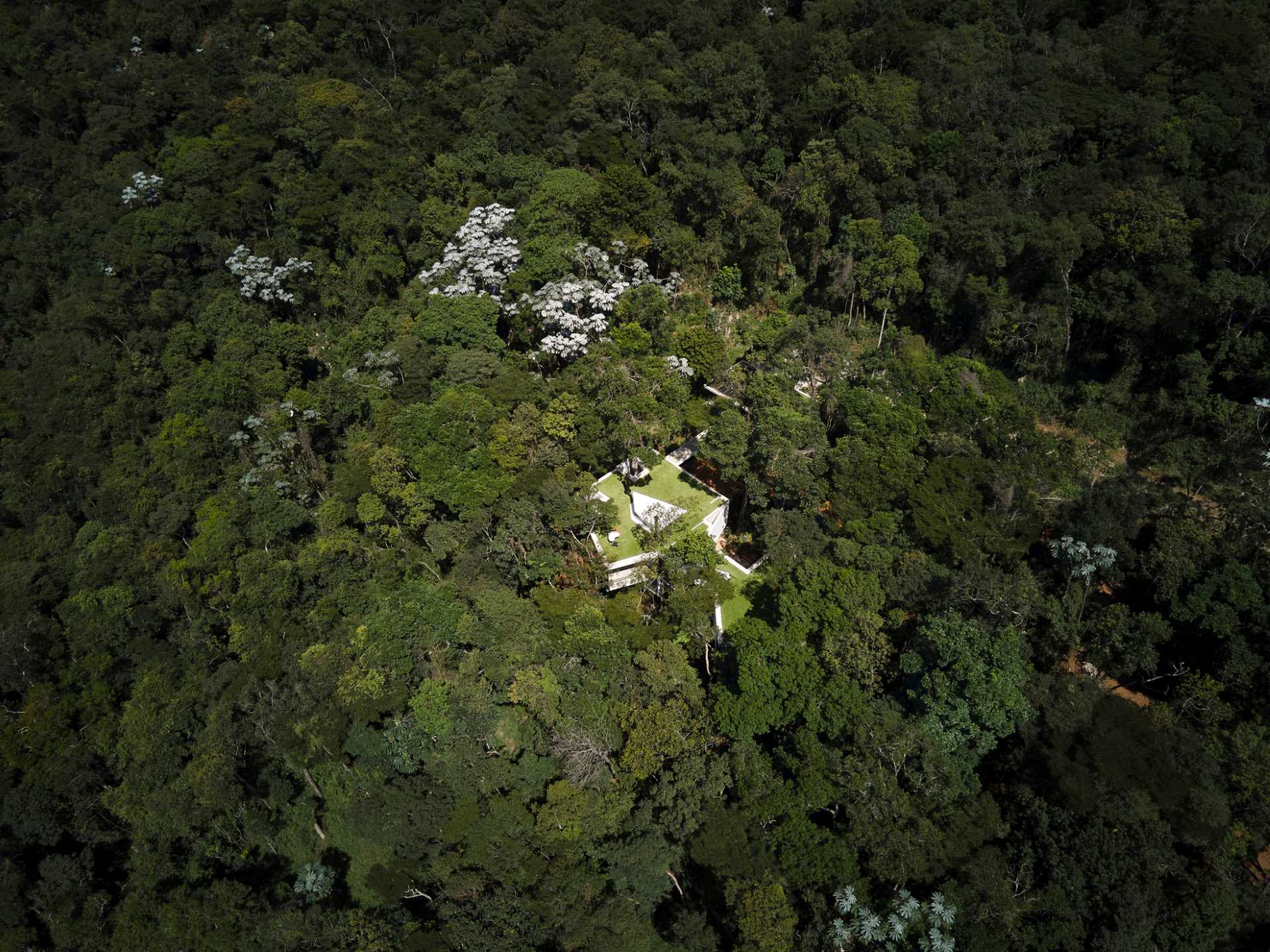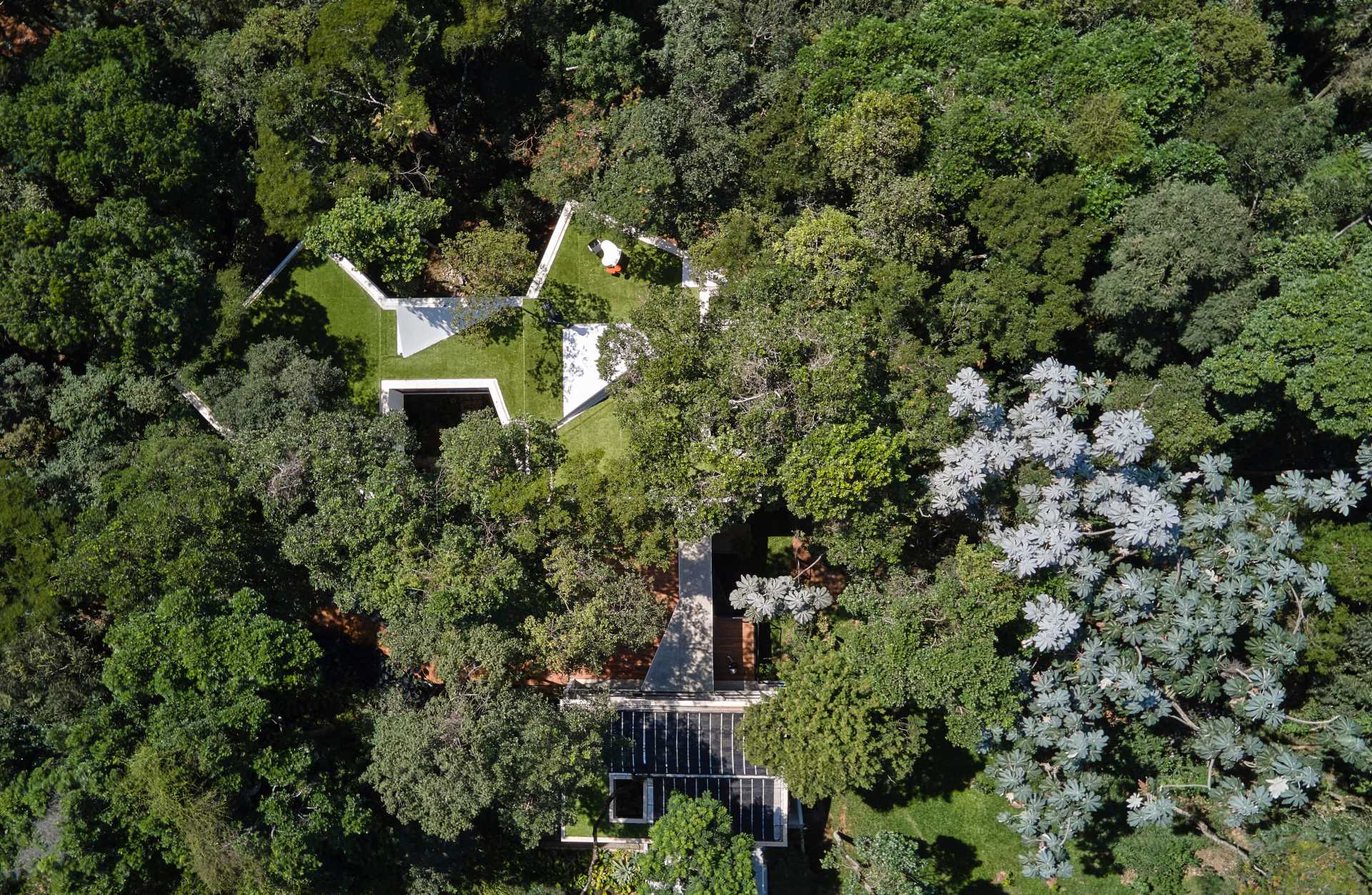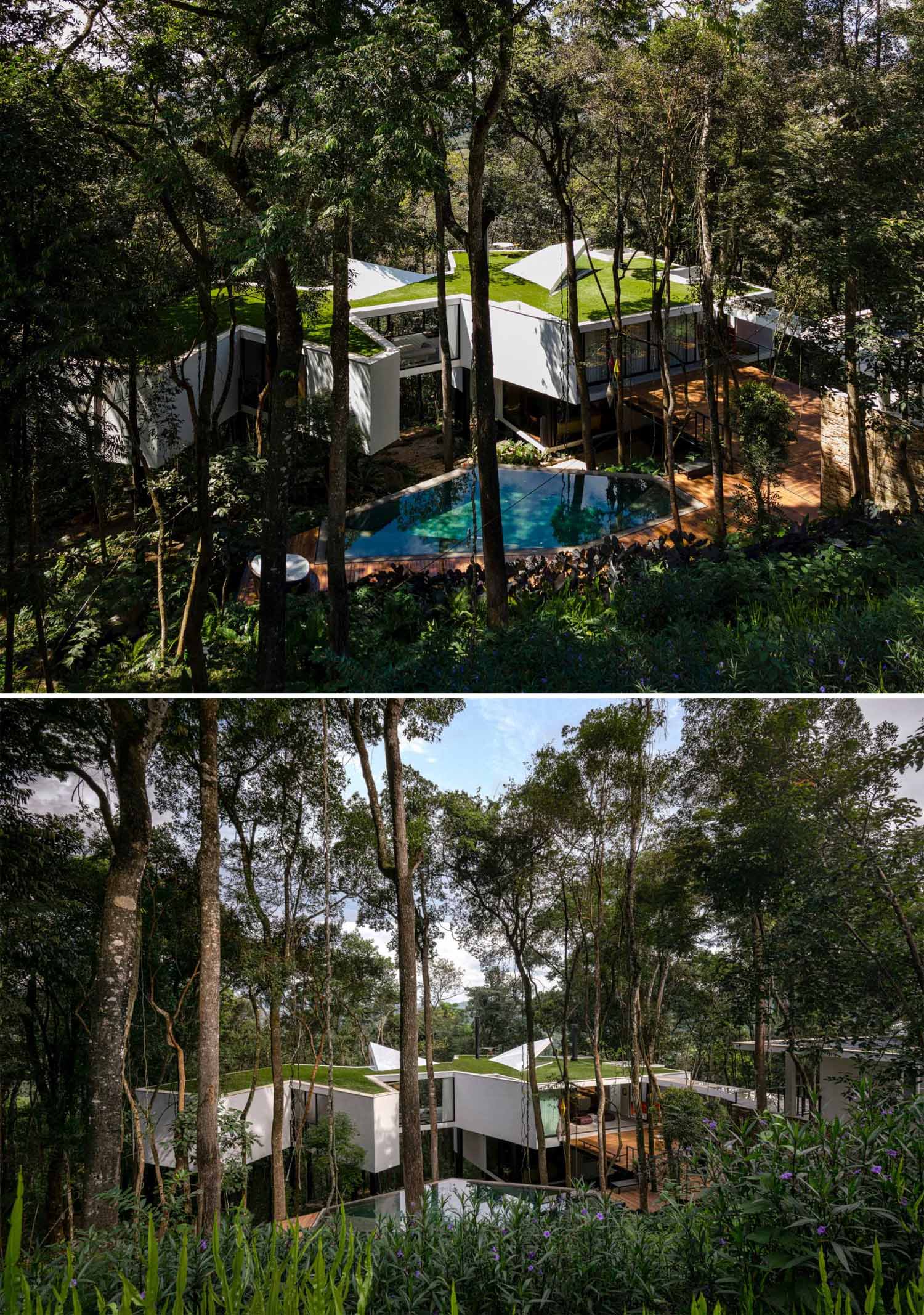 The house, white in color and with a unique shape, rises above the ground, while animal and plant life develops underneath.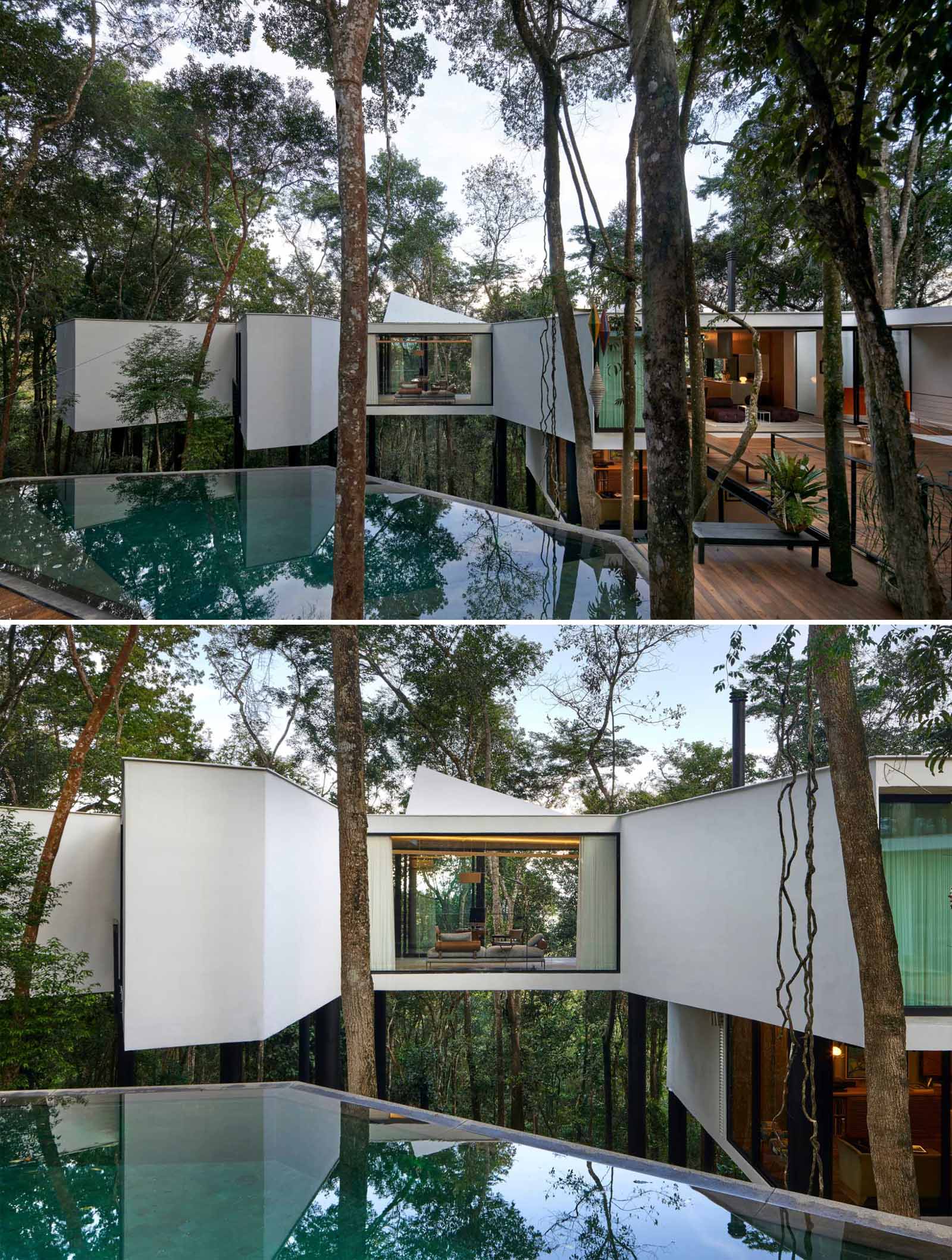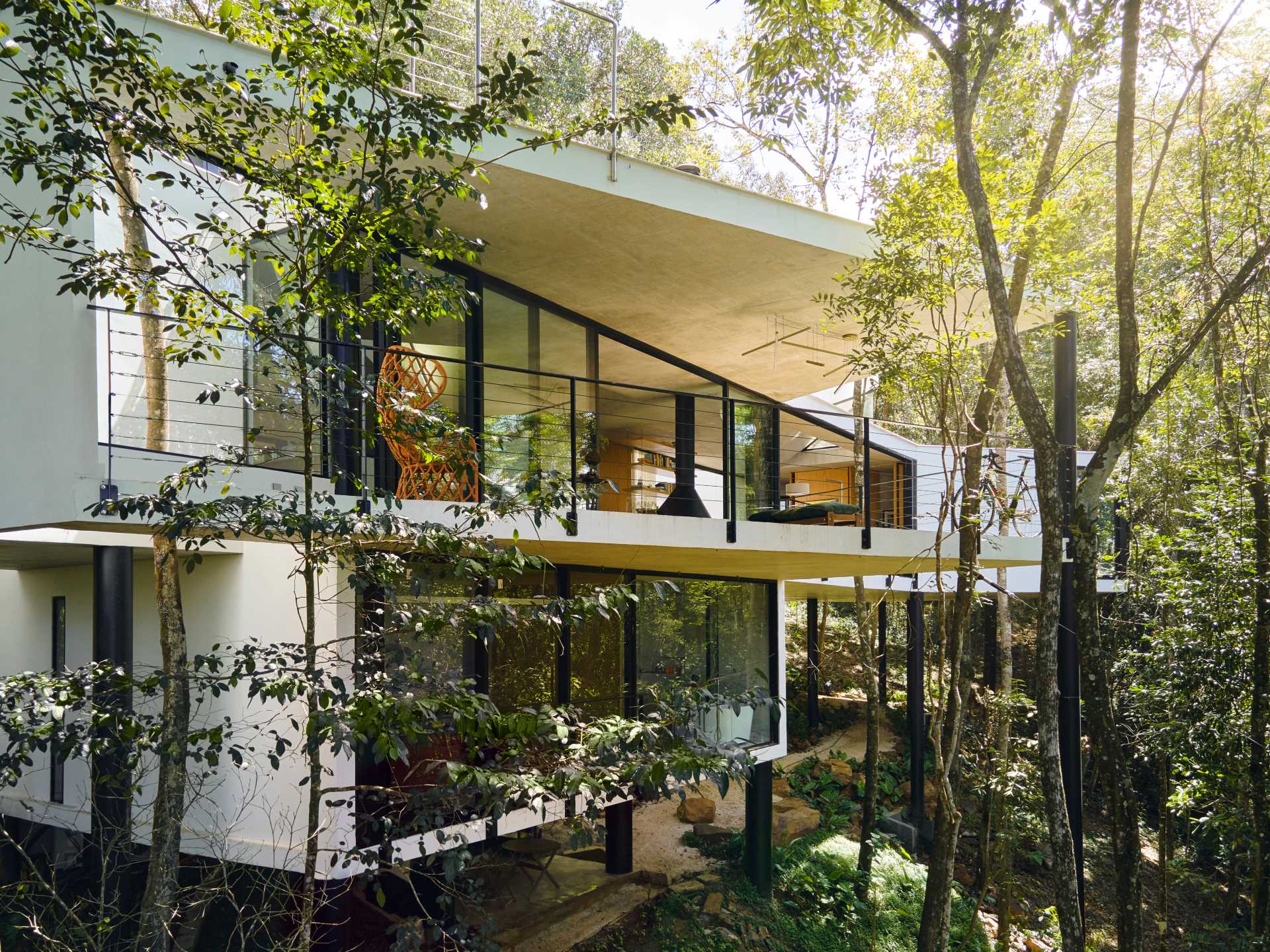 Large windows and sliding glass walls are key to the design of the home, providing views from every room.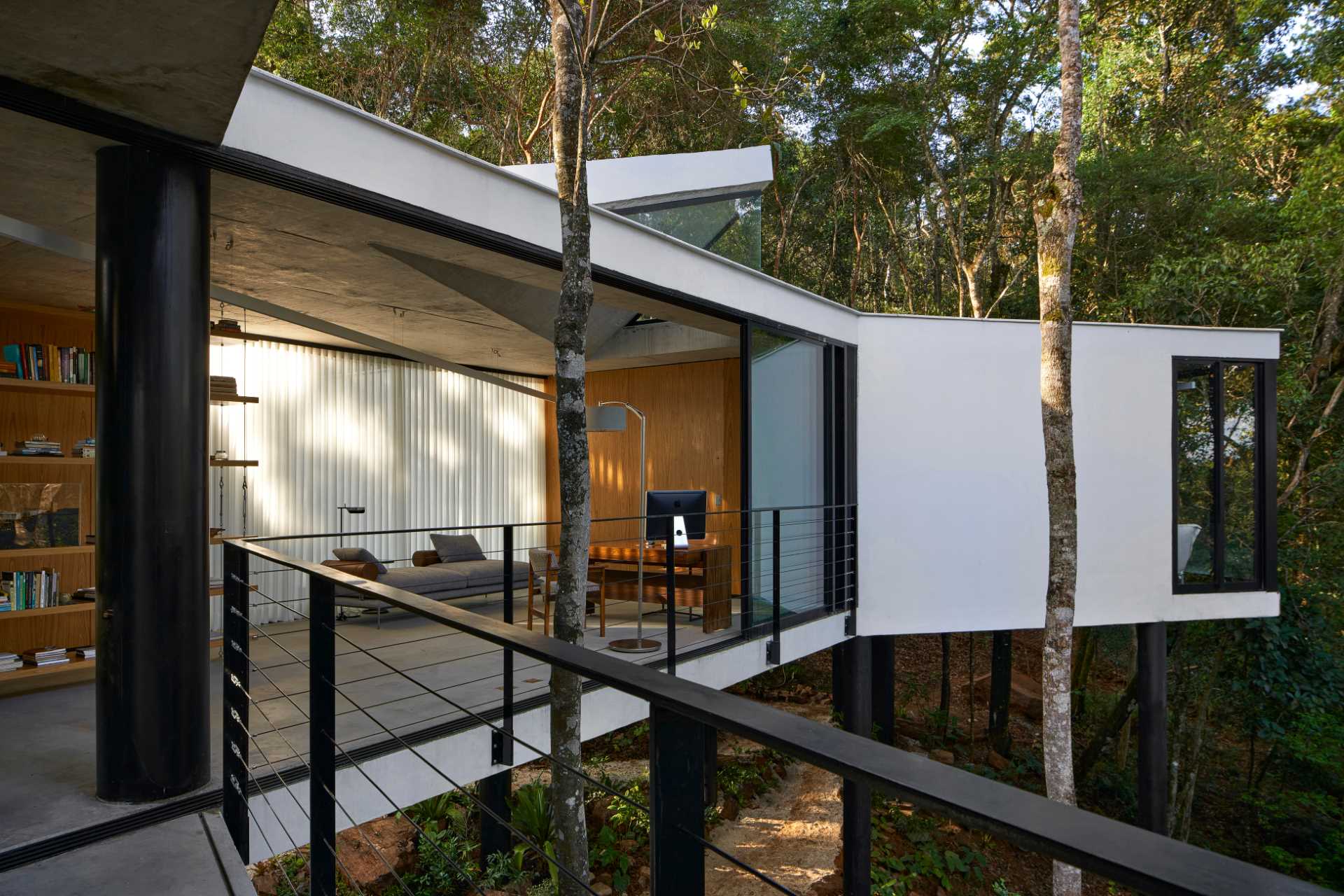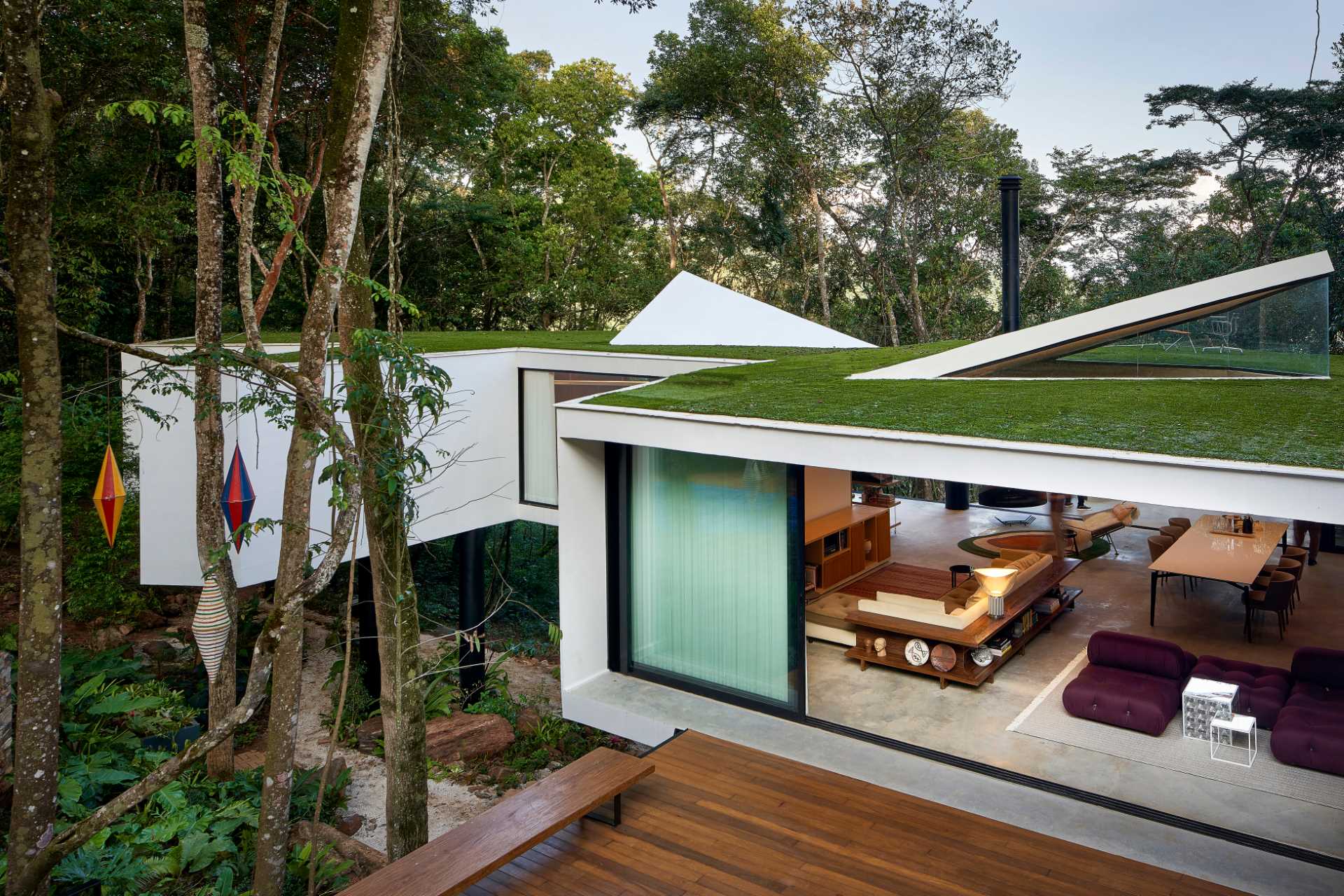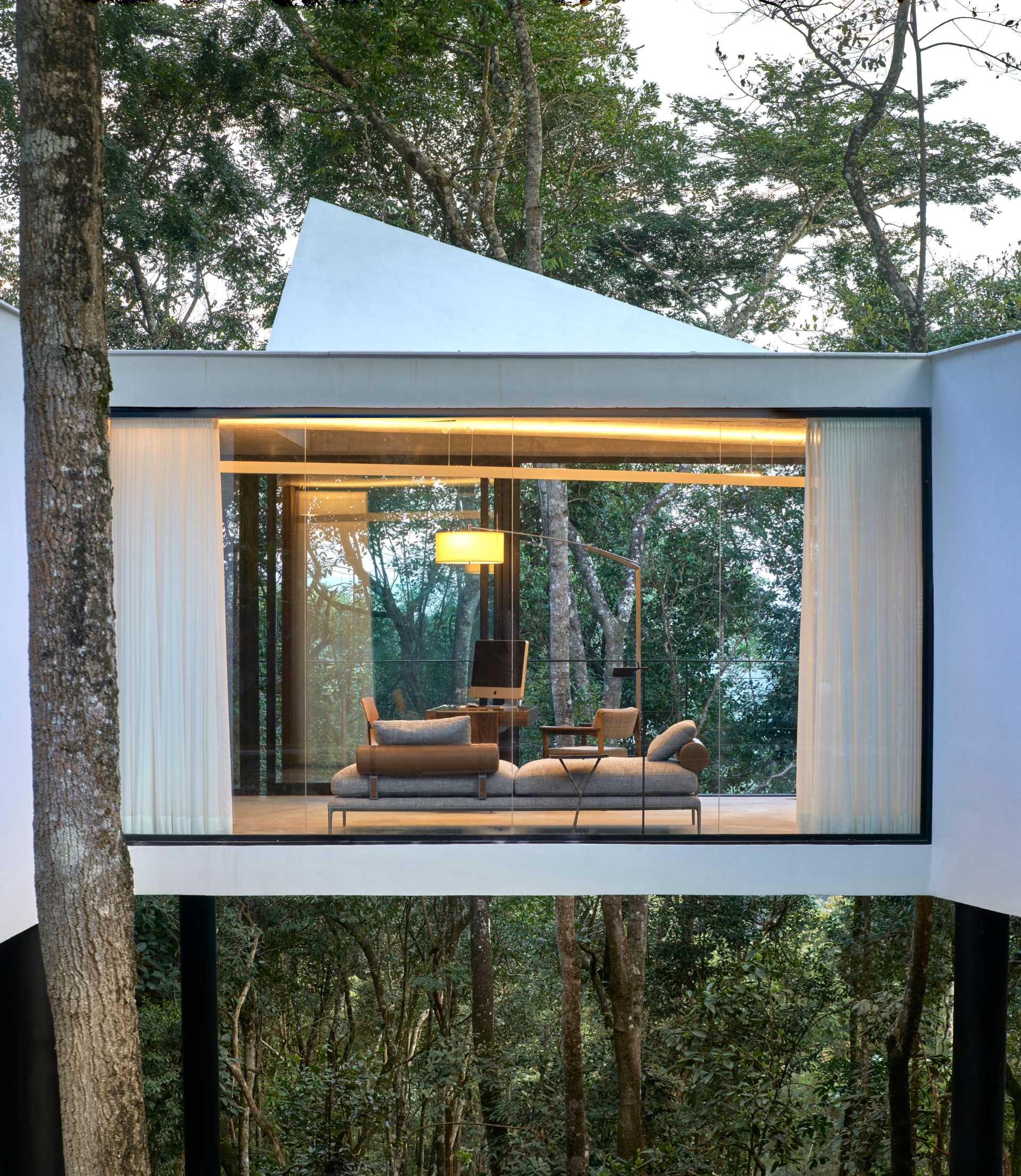 The house sits atop randomly placed black pillars that blend in with the tree trunks, allowing the home that appears to float.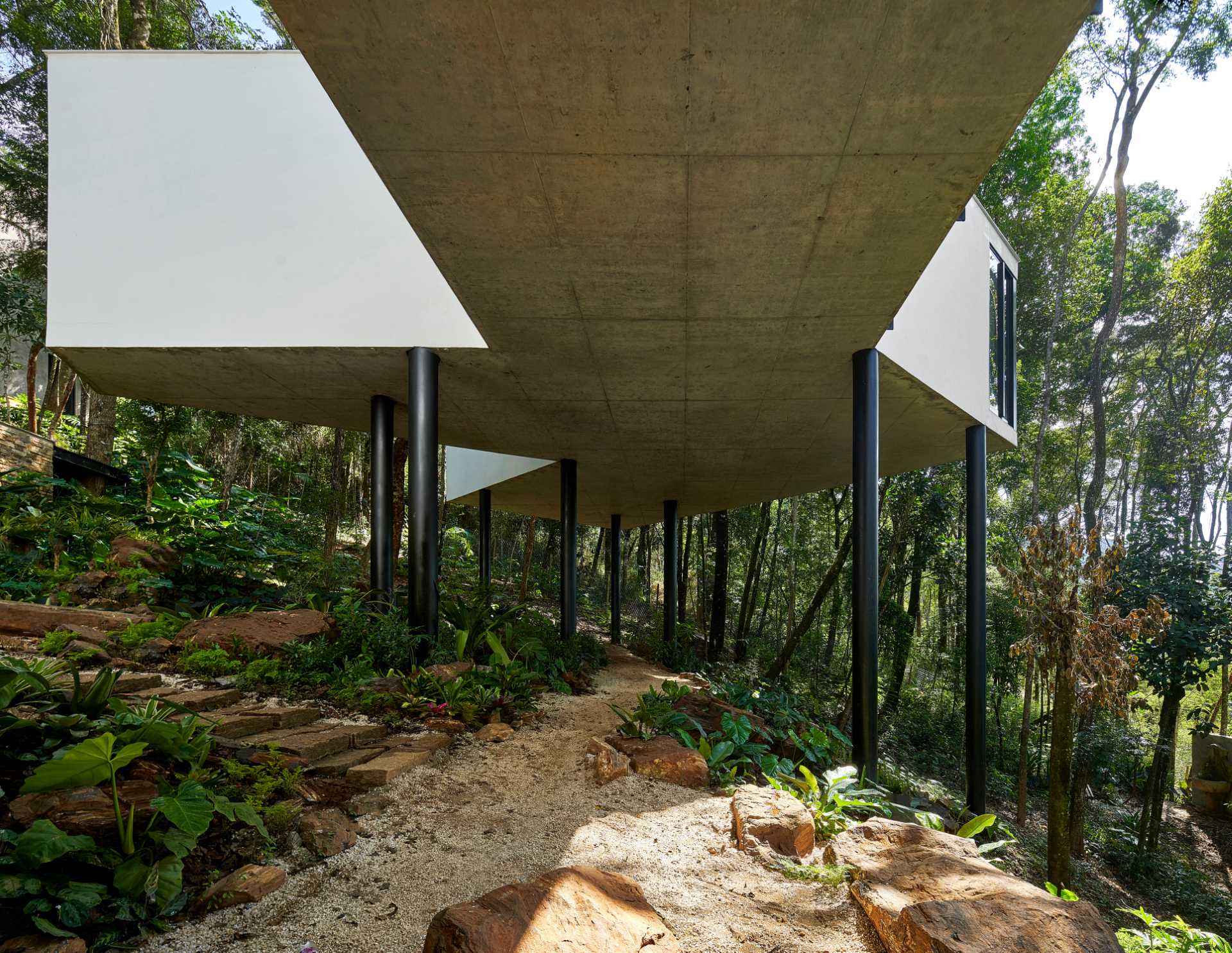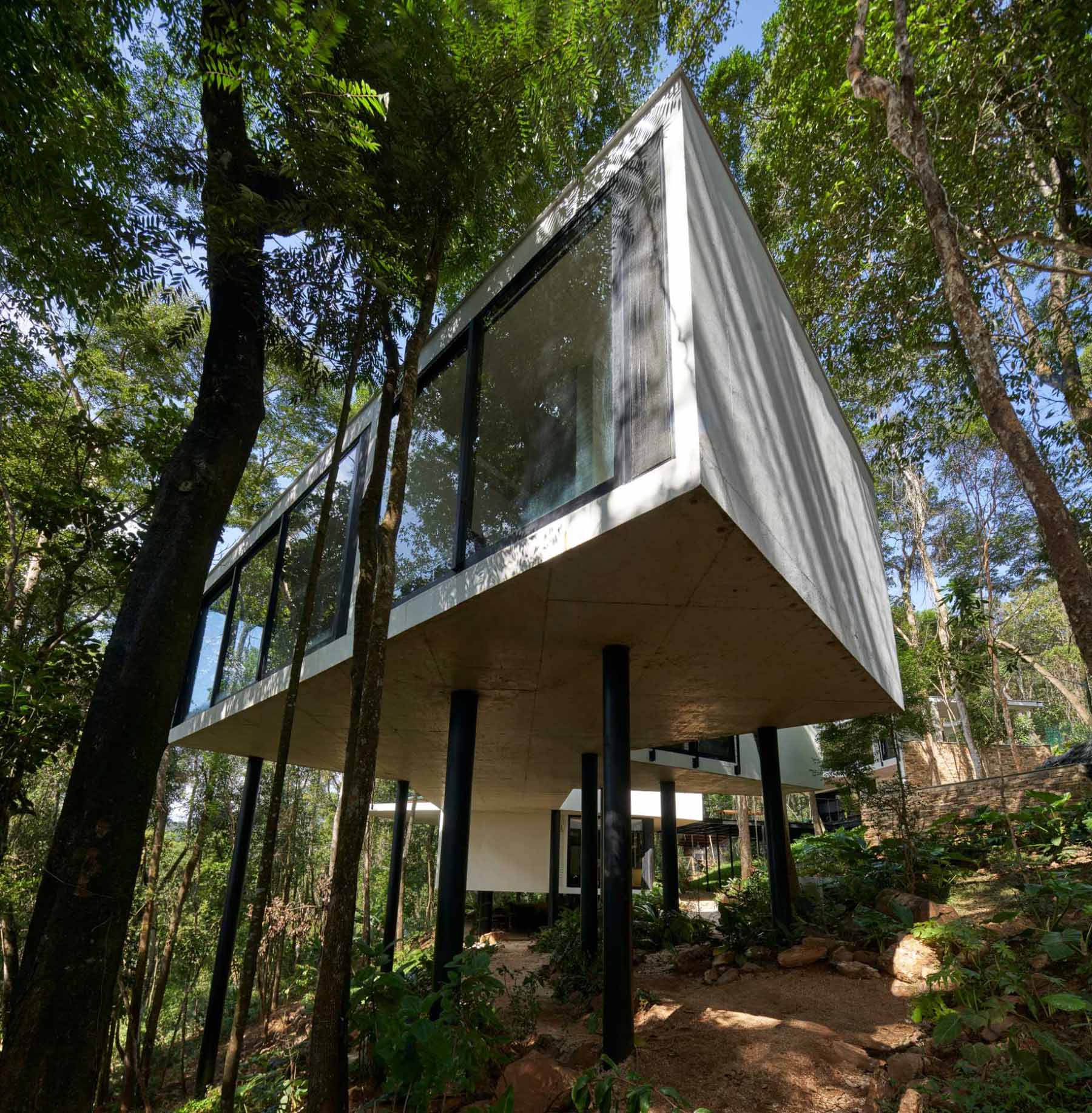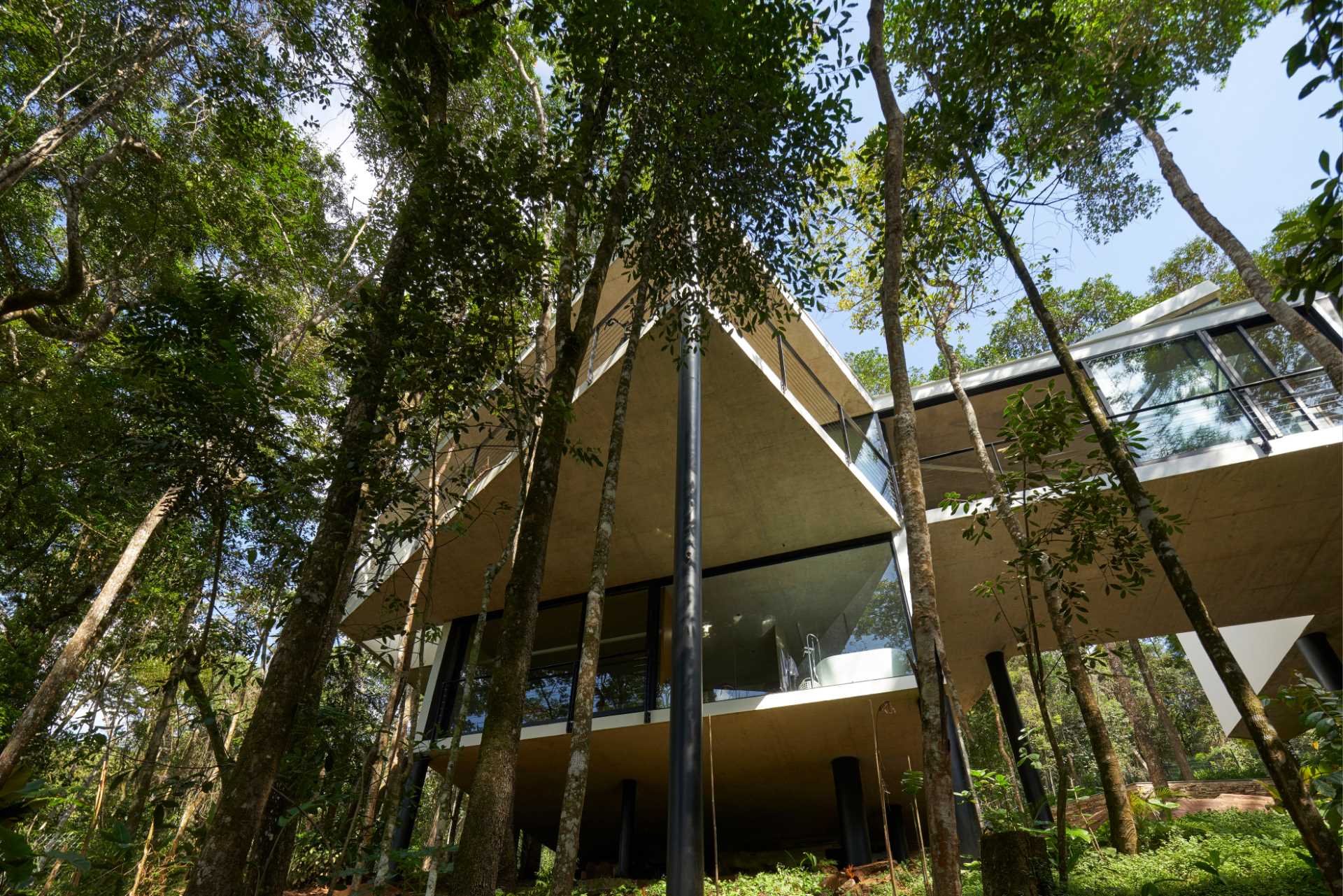 Red spiral stairs connect the various levels. A large wooden deck expands the living space of the home.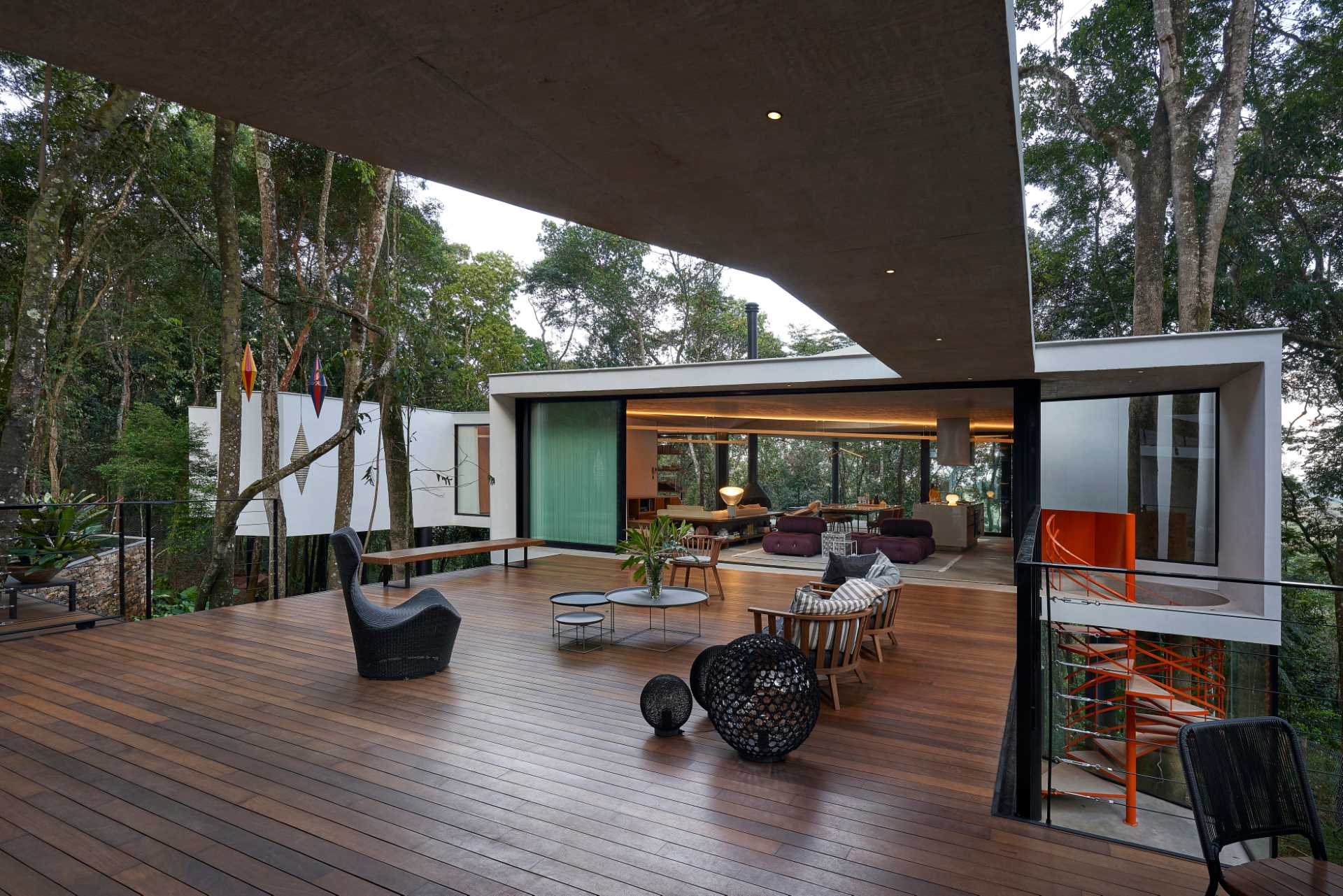 Inside, the angular design is highlighted by lighting and window shapes, while the living, dining, and kitchen all share the same open space.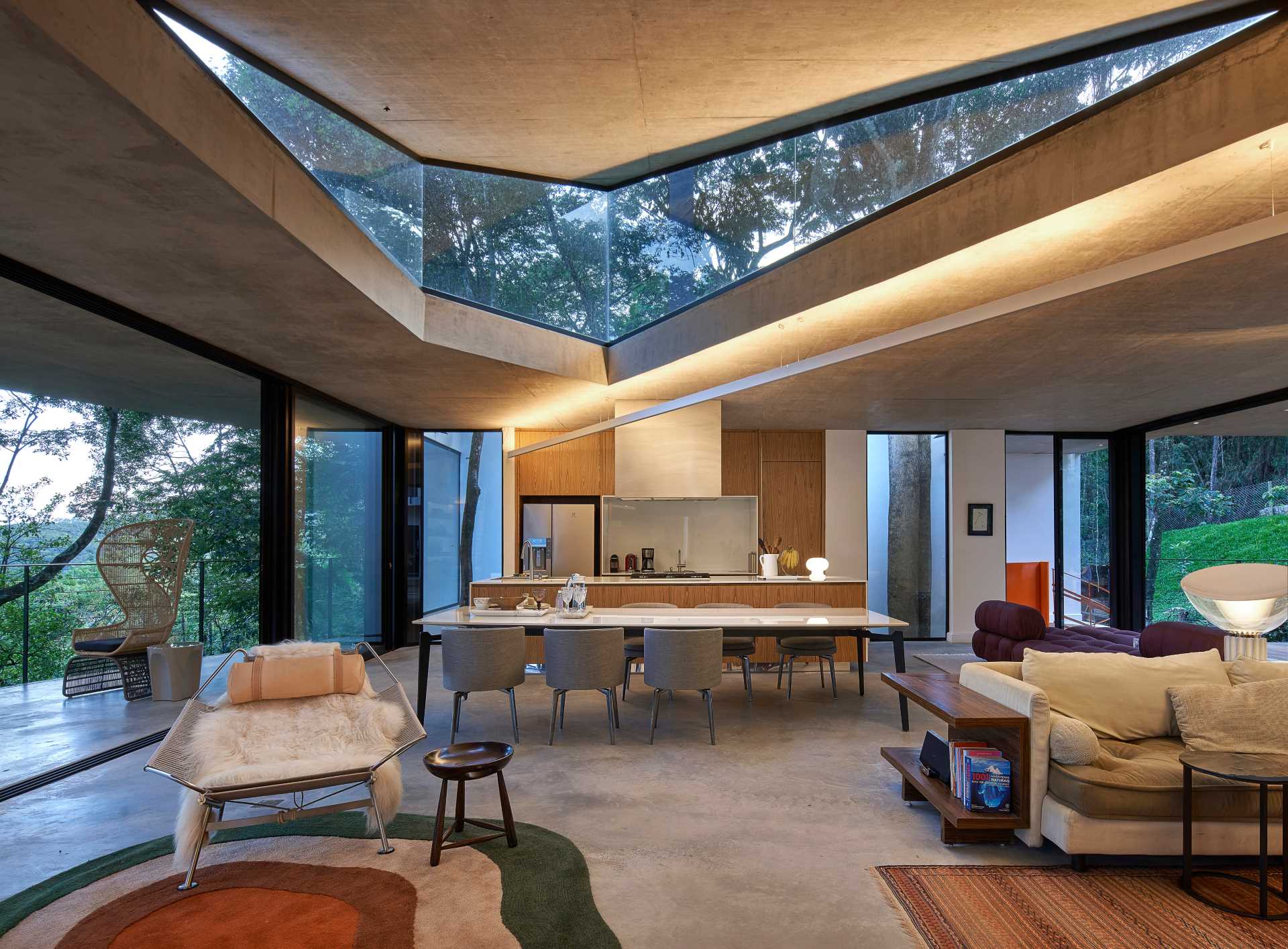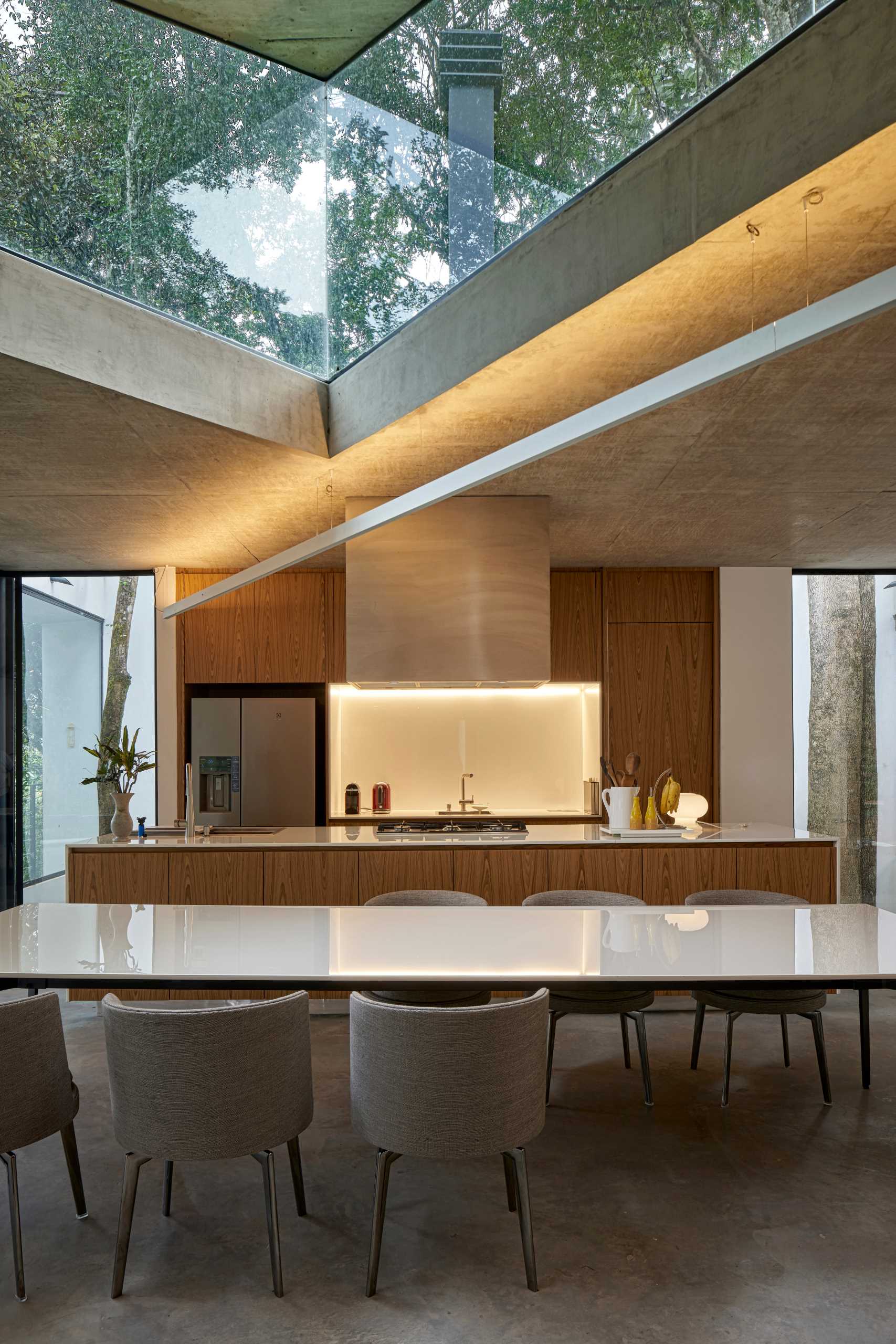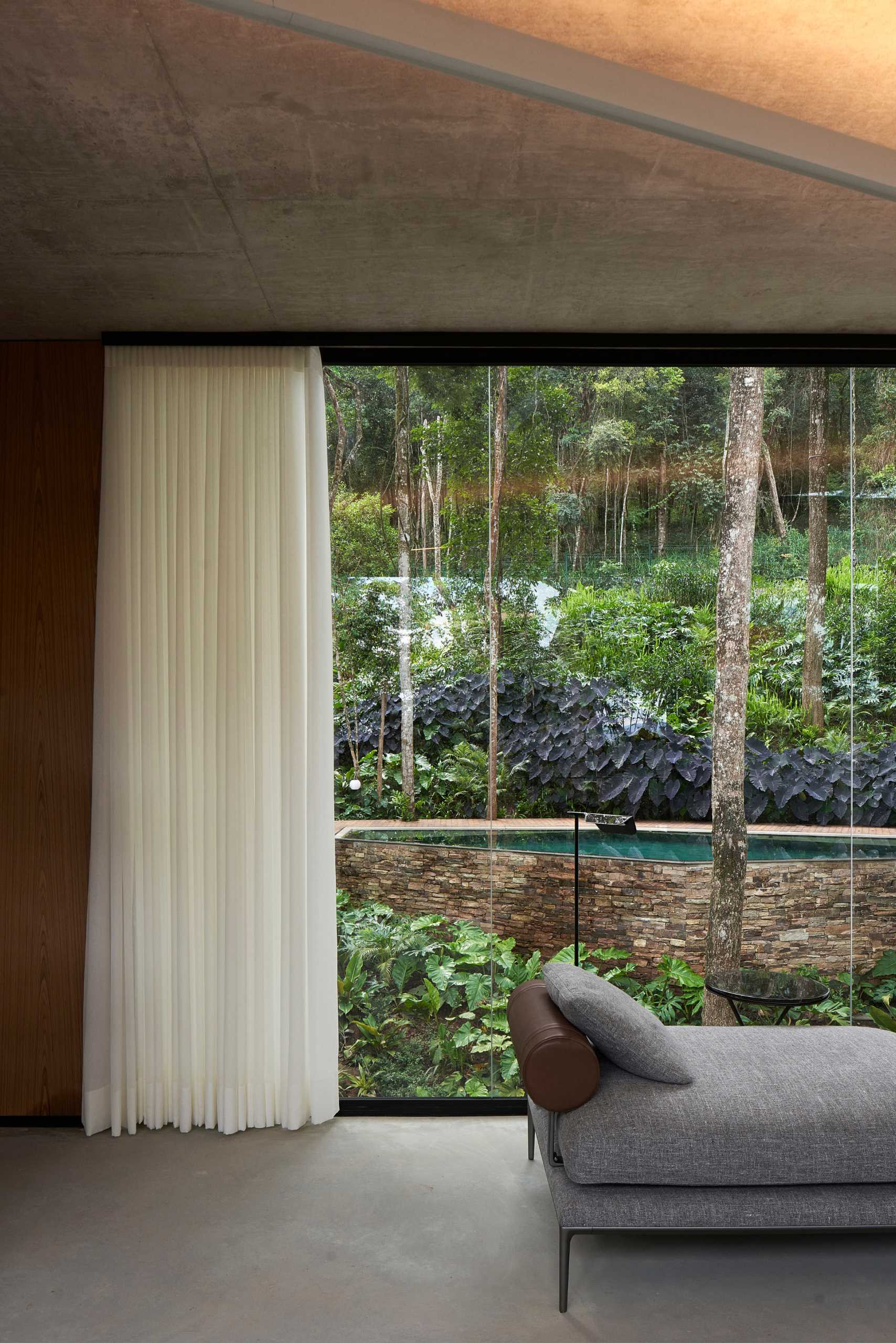 Both the bedroom and bathroom have uninterrupted views of the trees through their floor-to-ceiling windows.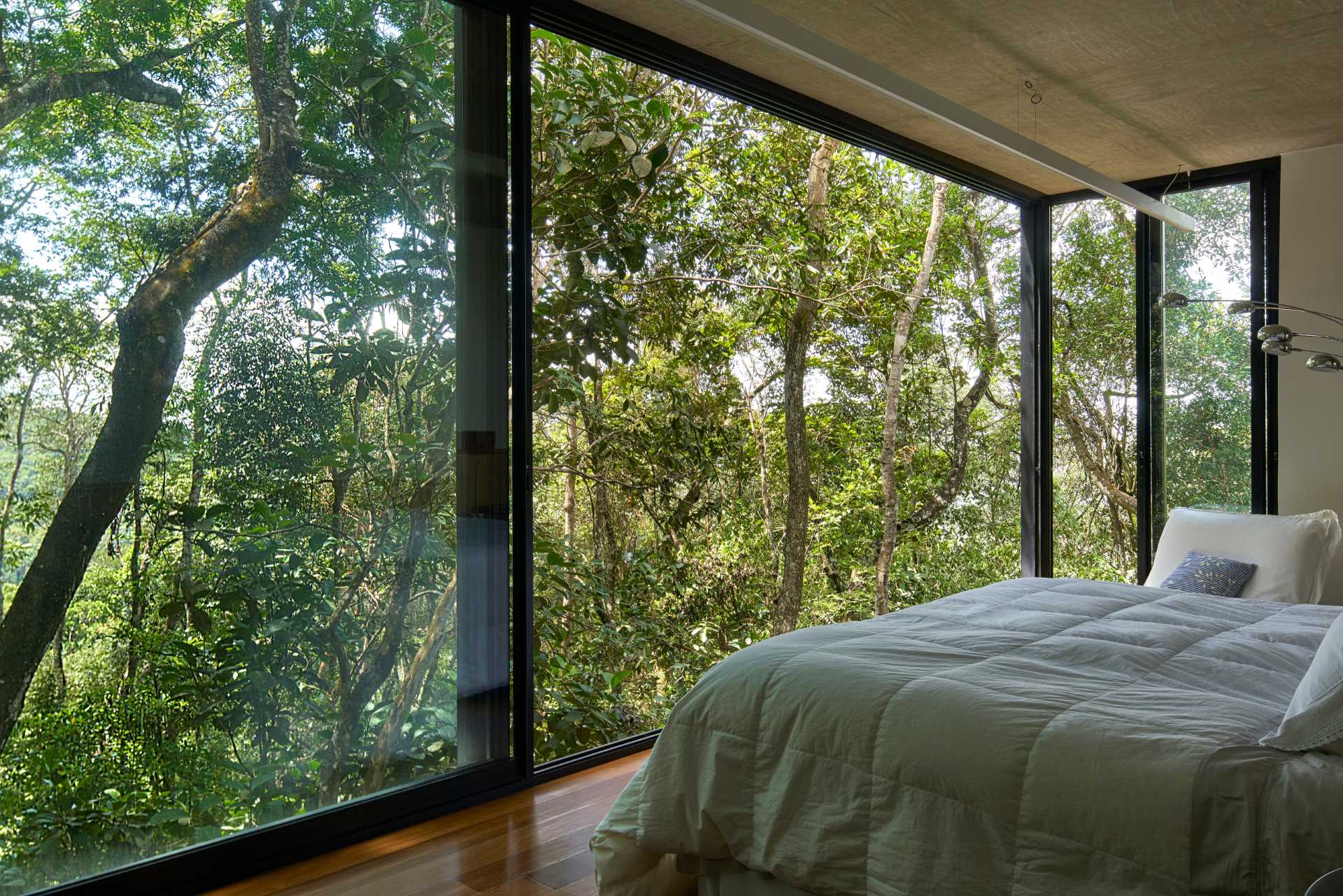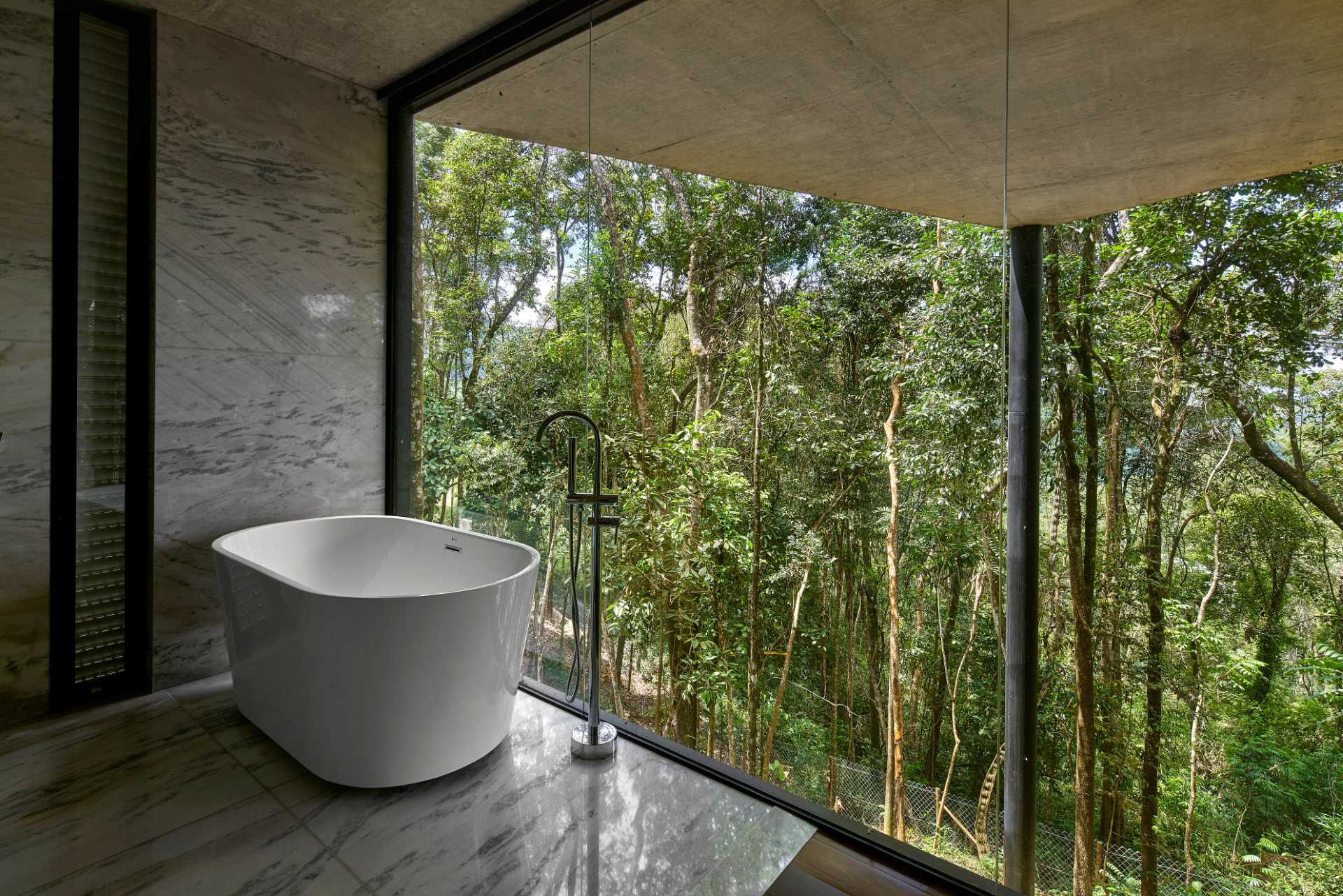 Here's a look at the floor plans and section drawings of the home.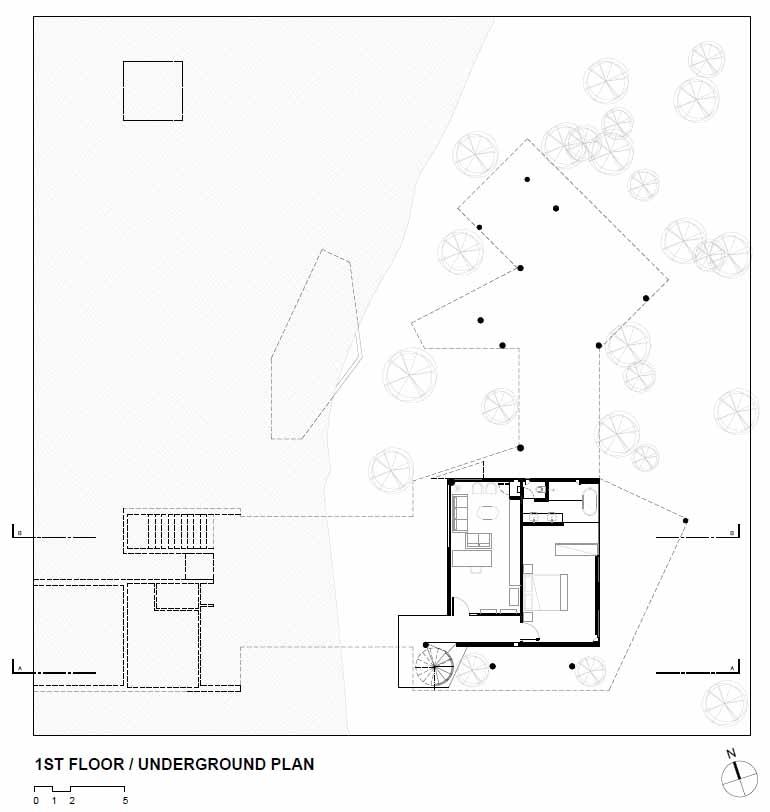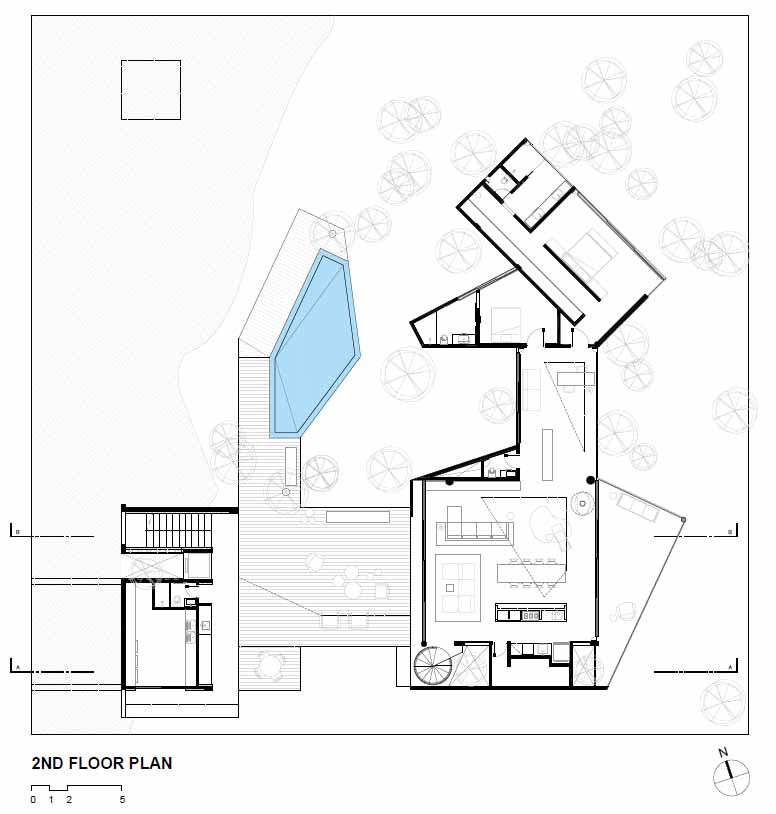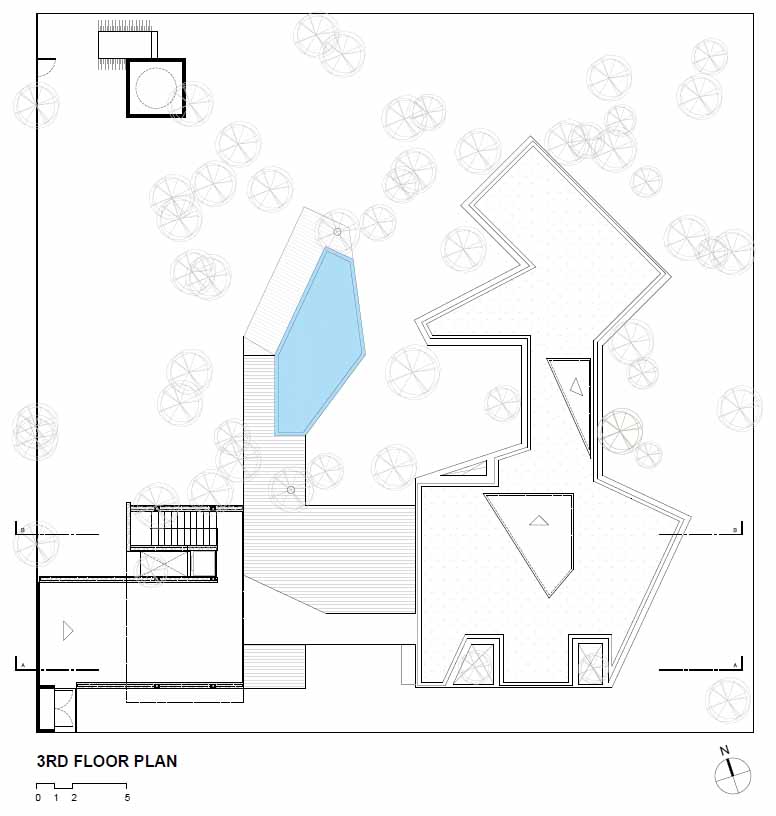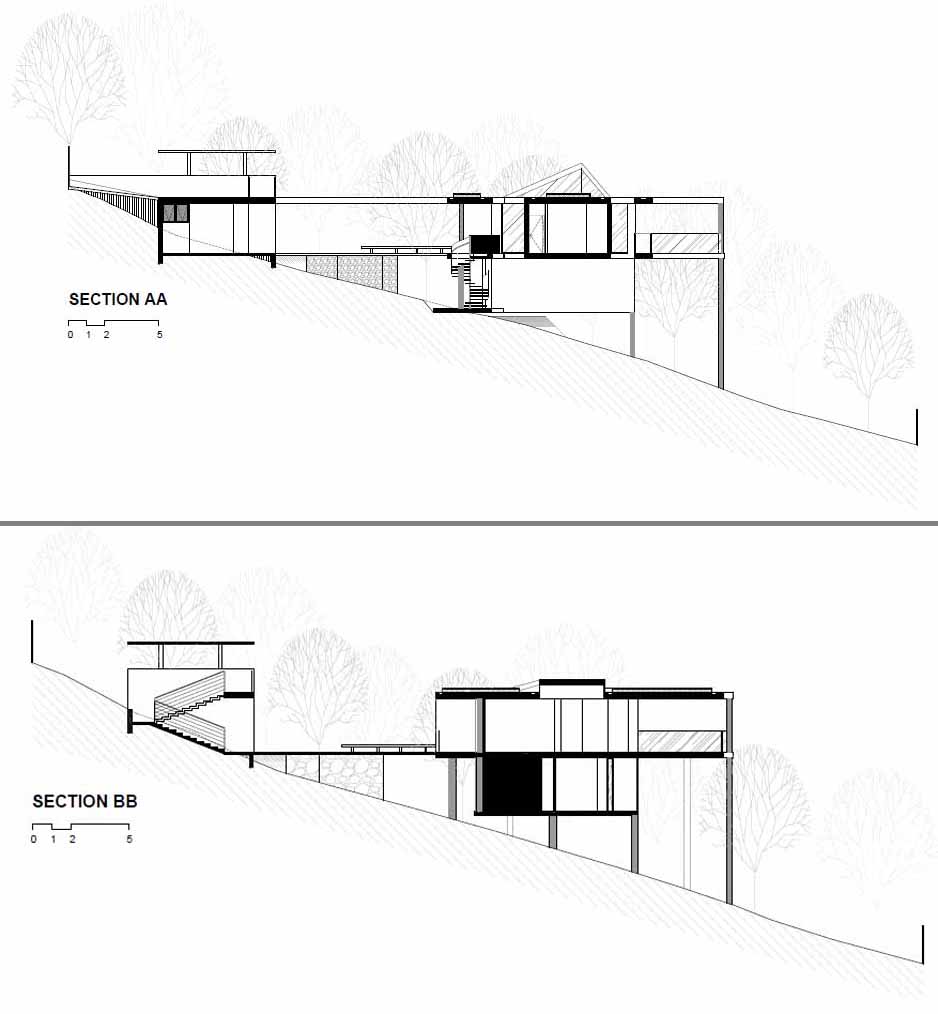 Photographer: Jomar Braganca | Architecture Firm: Tetro | Responsible Architects: Carlos Maia, Debora Mendes and Igor Macedo | Contributors: Laura Georgia Rodrigues Layoun, Otavio, Daniele Meloni, Deborah Martins | Concrete structural project: MV Estruturas | Construction: Engecapo