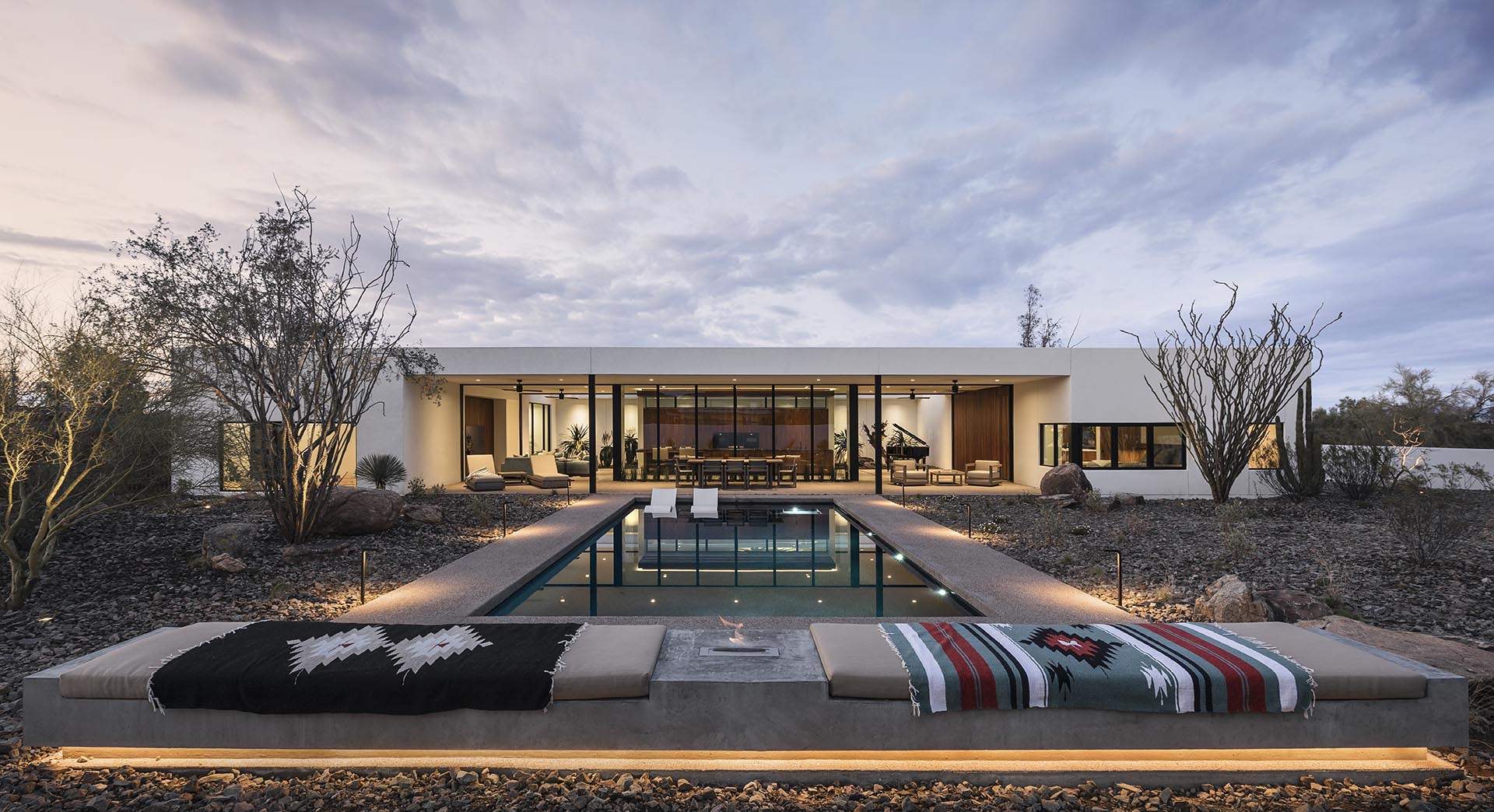 The Ranch Mine has recently completed a modern house located in Phoenix, Arizona, designed to be a getaway from city life.

Sitting low in the desert at just 12.5 feet tall, the "O" shaped house is partially surrounded by a rattlesnake fence and is finished in white stucco.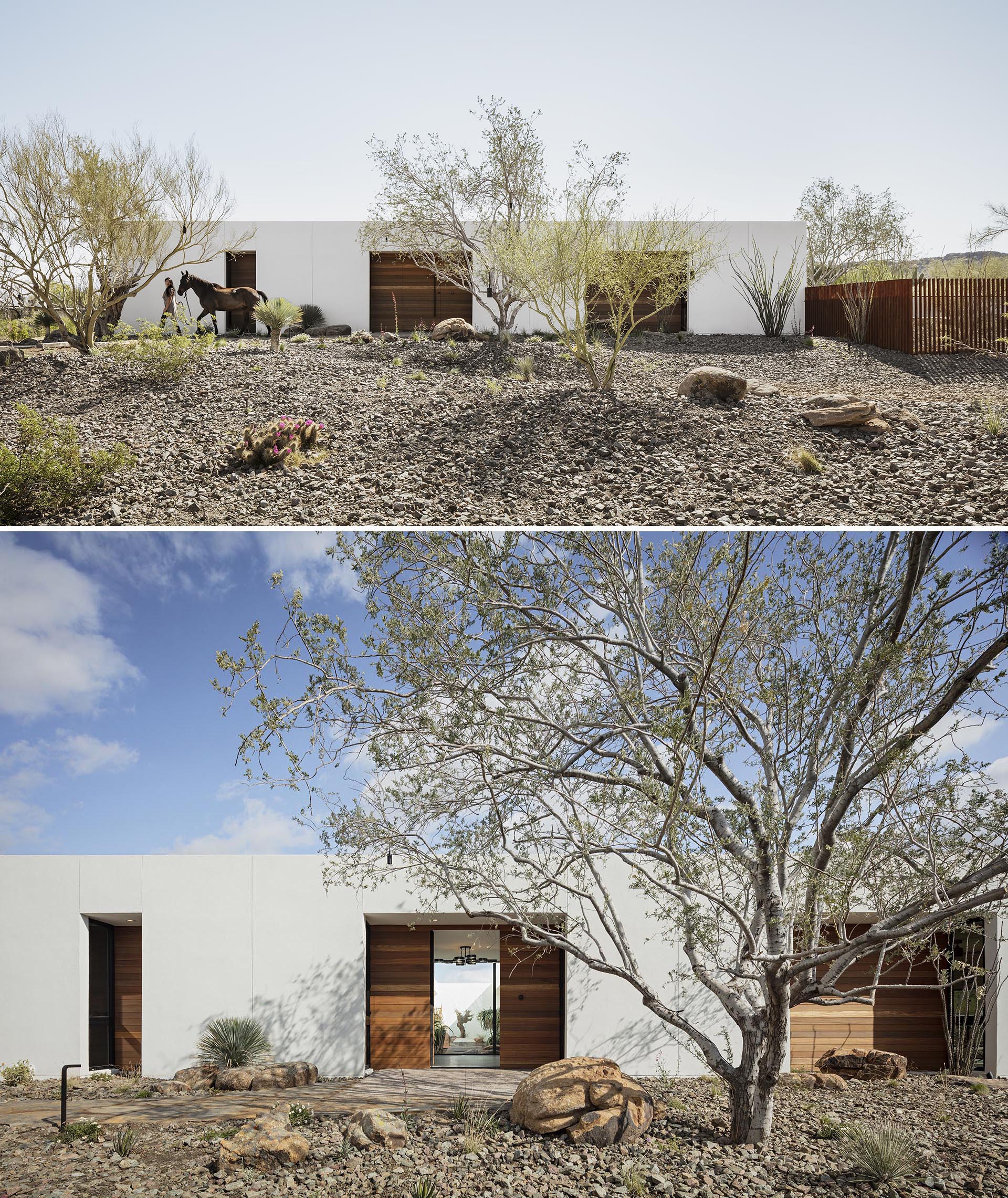 The white stucco is broken up by Ipe wood recessed niches, while the entryway opens up to views of the central courtyard.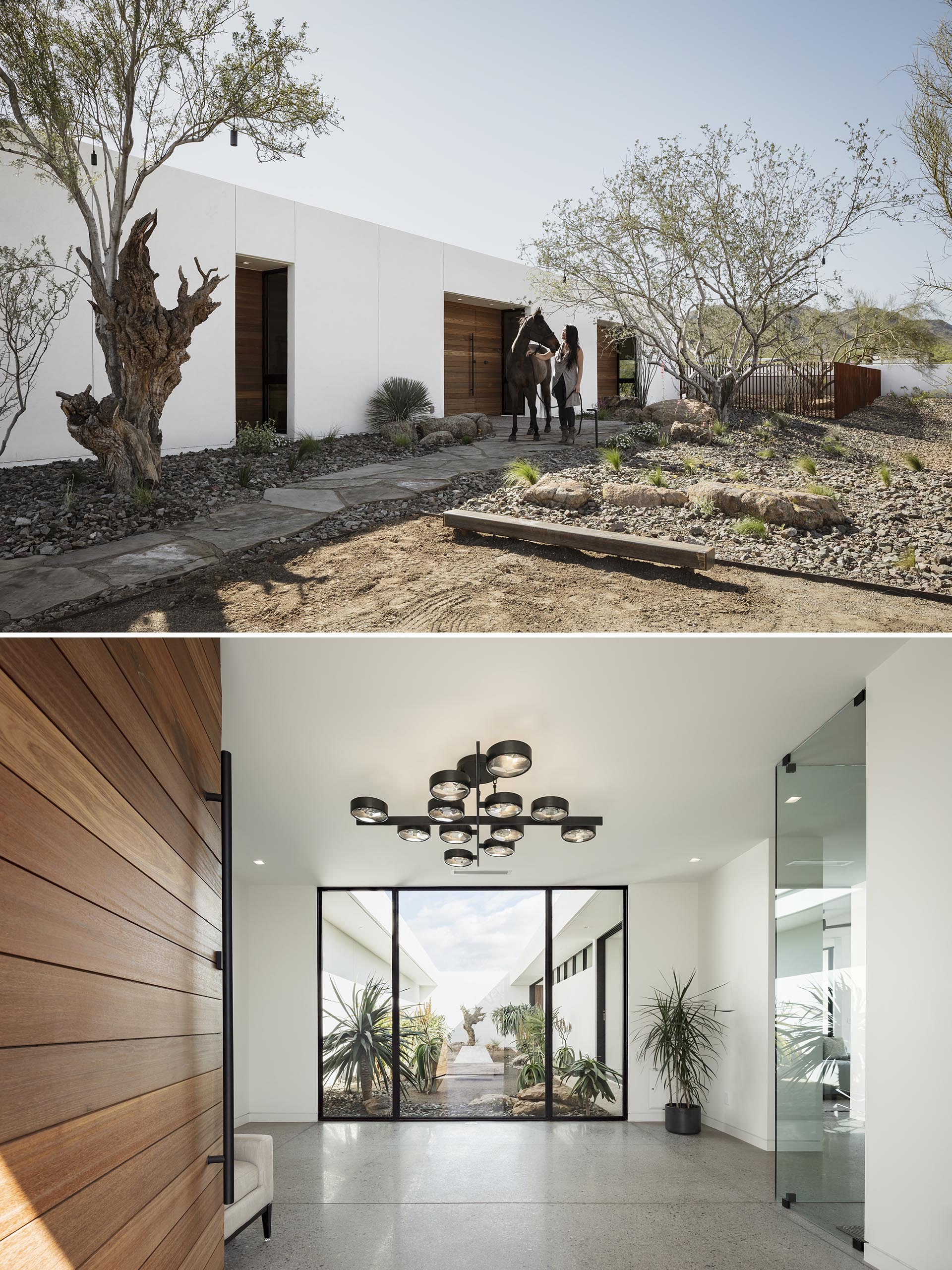 The central courtyard is filled with low-maintenance and unique plants that can be enjoyed from the long bench, while pocketing glass doors open to the living room, that features light blue furnishings.
Adjacent to the living room is the kitchen with a long island that also includes a dining area. The wood kitchen cabinets complement the other wood details in the interior like the walls at either end of the large open room.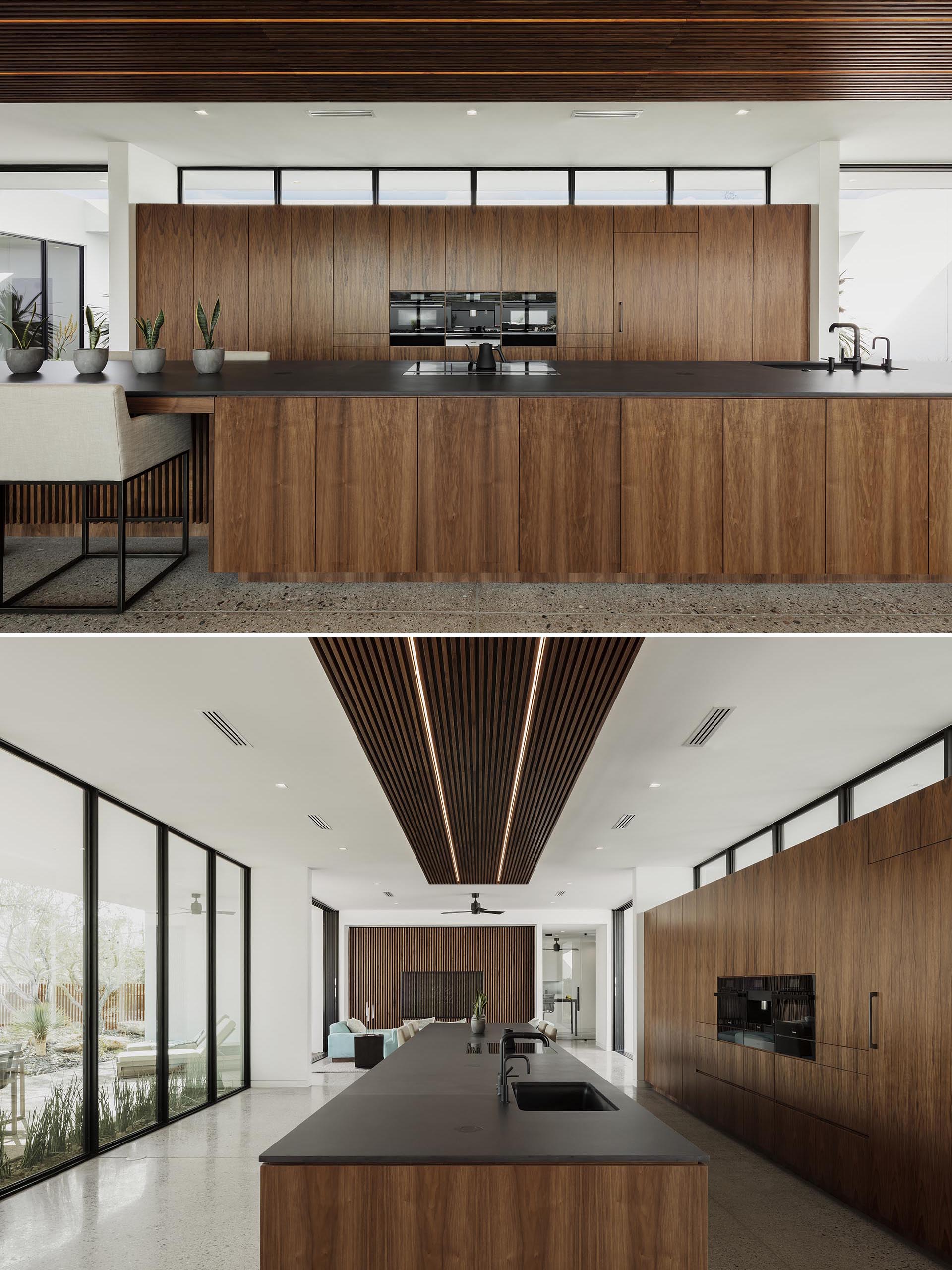 The kitchen, with its black countertop, has views of the covered patio and swimming pool.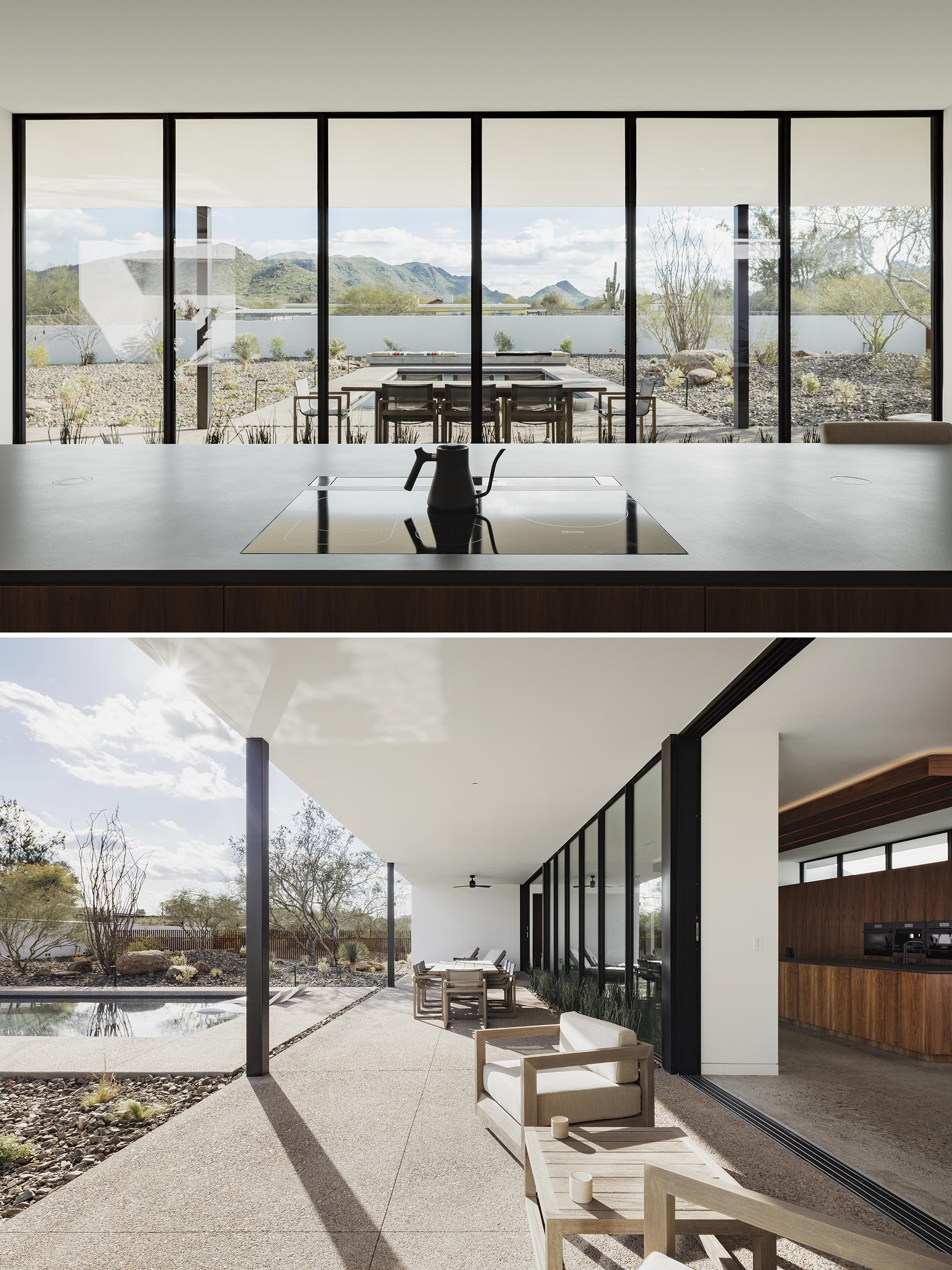 At night the patio is lit up, while during the day, it provides a place to sit in the shade. The long swimming pool breaks from the 'O' shaped house layout and is capped by a built-in fire pit bench.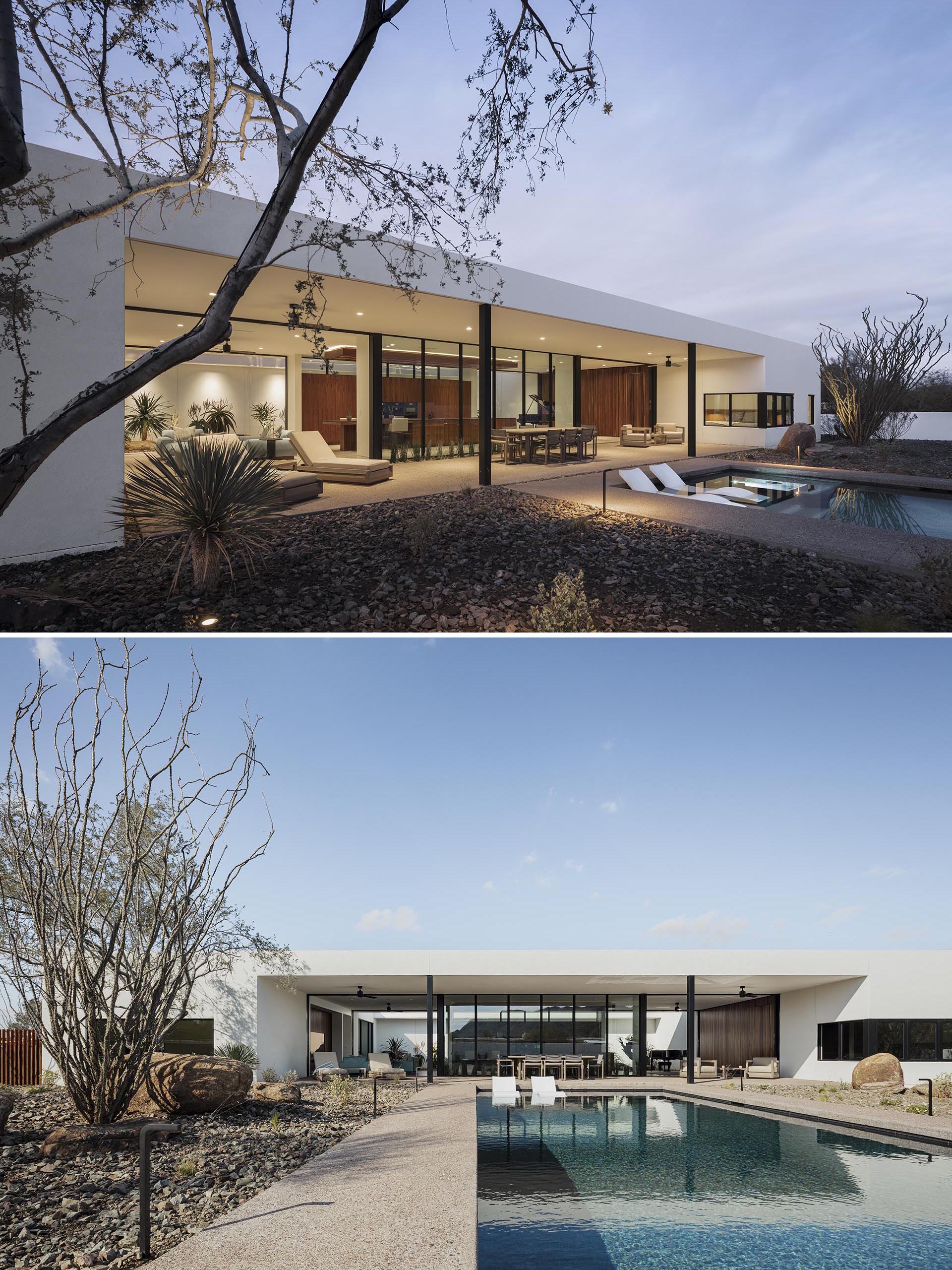 The main bedroom showcases a built-in wood bed frame and headboard, while windows on each wall look out to the pool.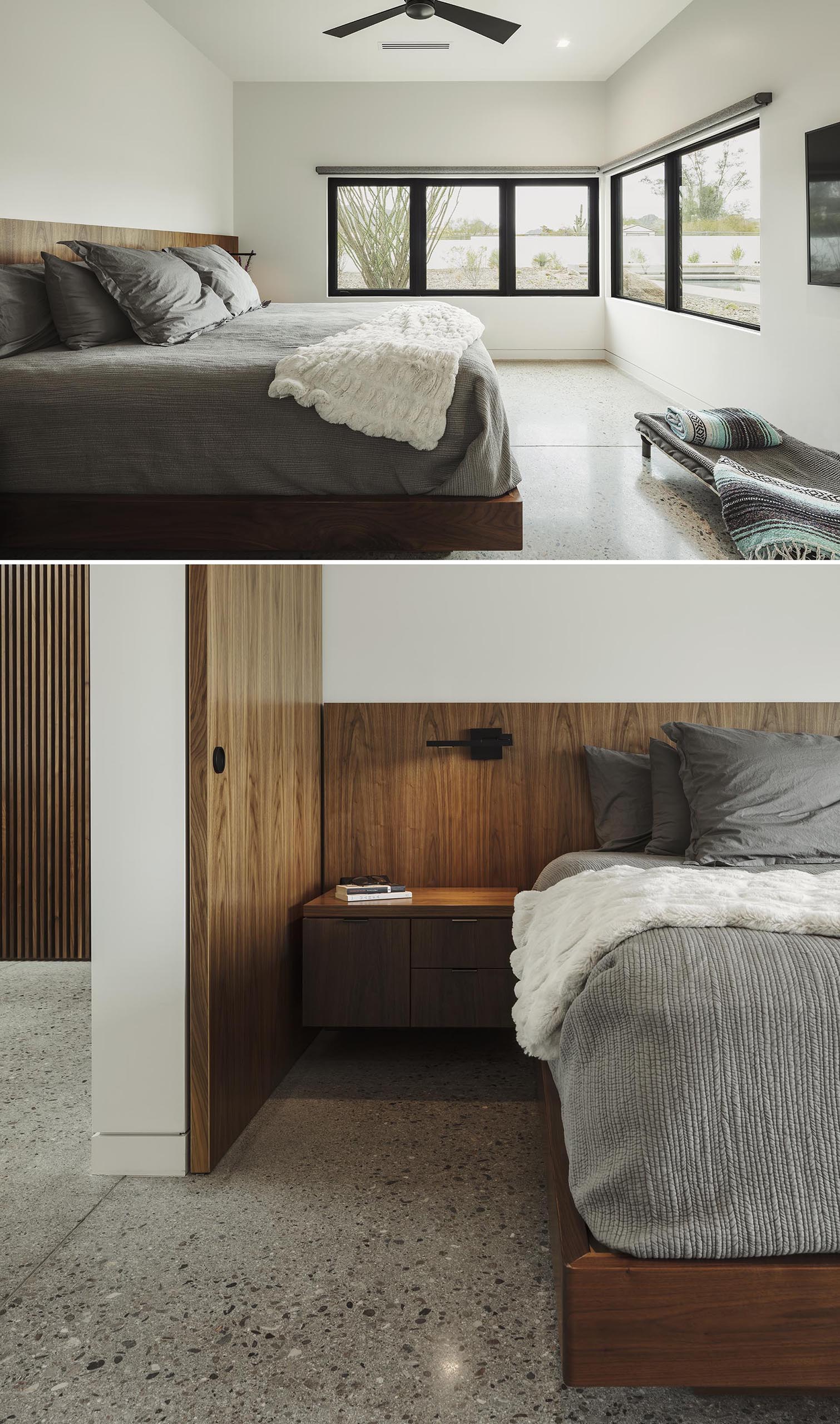 The bedroom suite also has a spa inspired bathroom with a skylight and his/her vanities and a makeup area.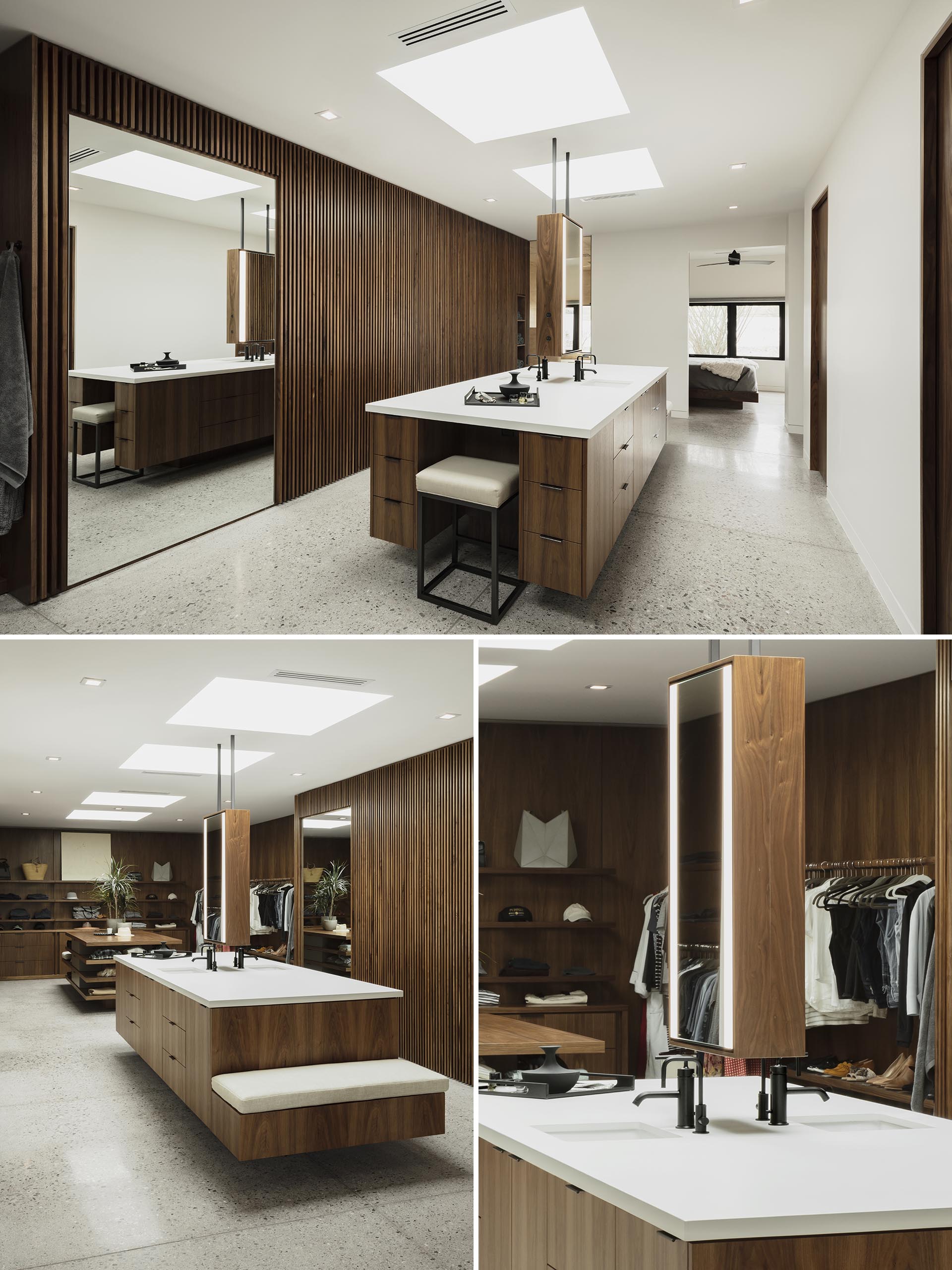 The bathroom vanity opens up to a retail inspired closet, with racks and drawers for clothes and a central table with additional storage.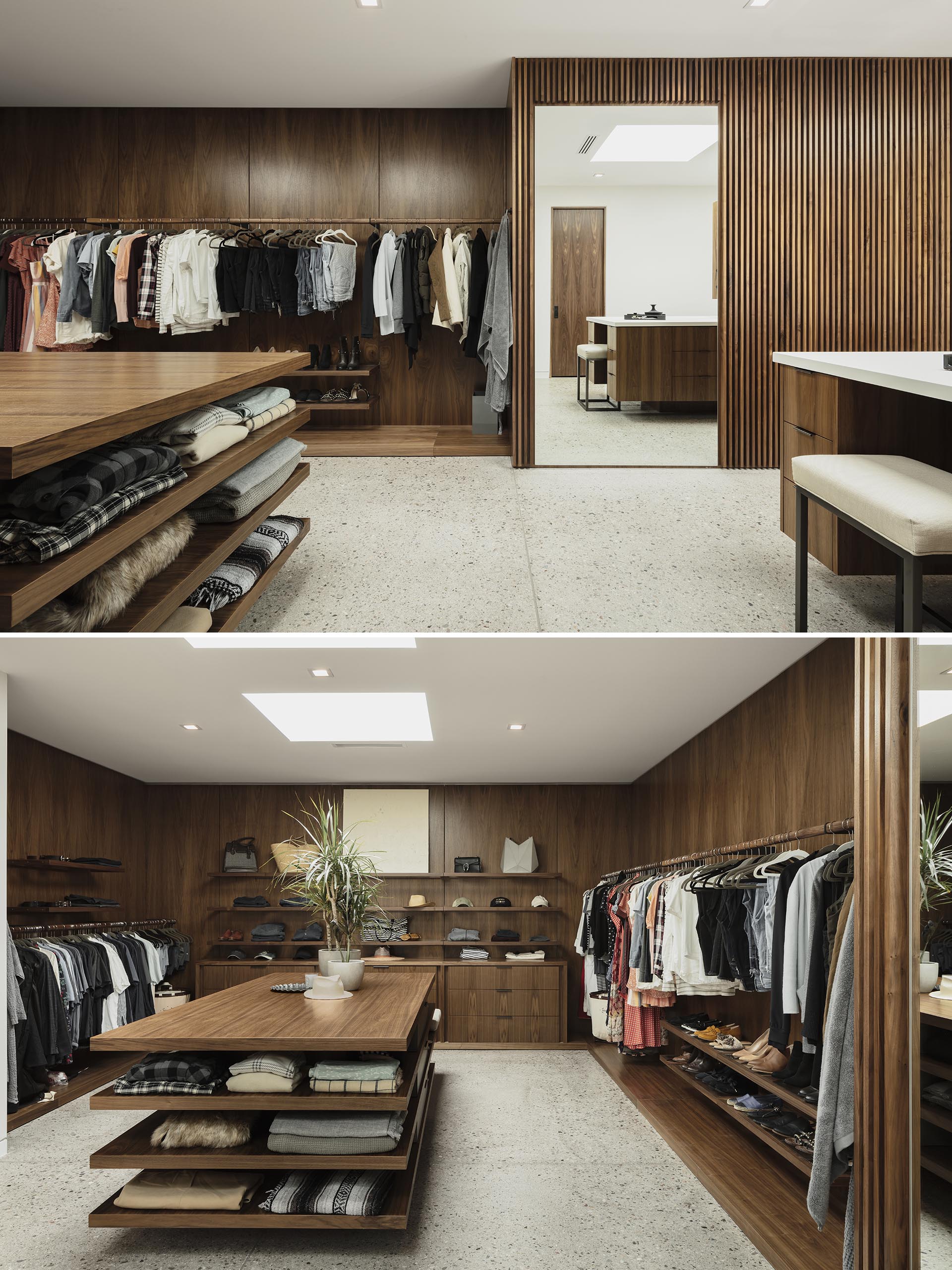 The house also has a in-law suite which was designed to have its own entrance and outdoor spaces for complete autonomy when desired.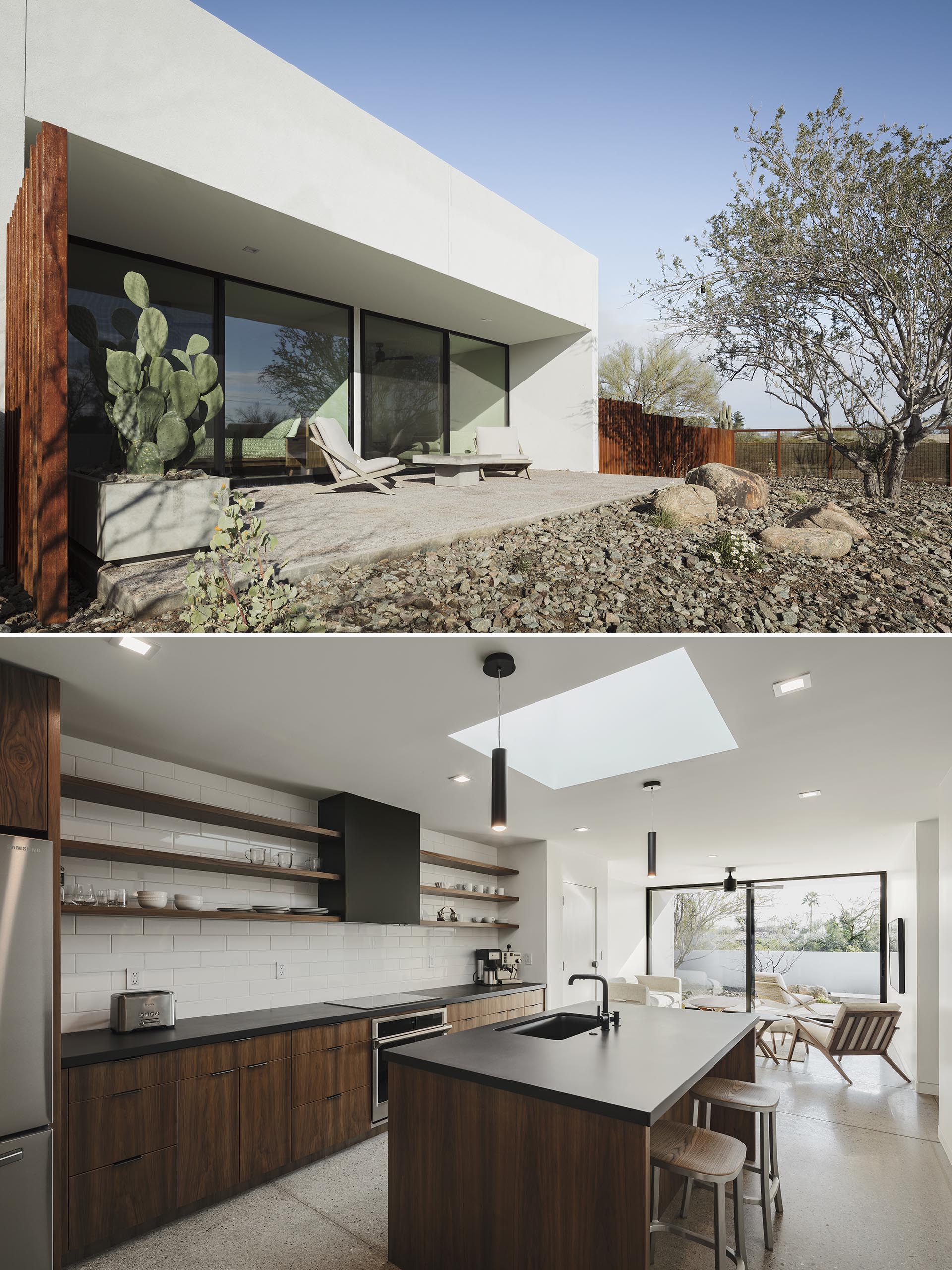 Inside the in-law suite, there's a small living room with a kitchen, as well as a bedroom and large bathroom.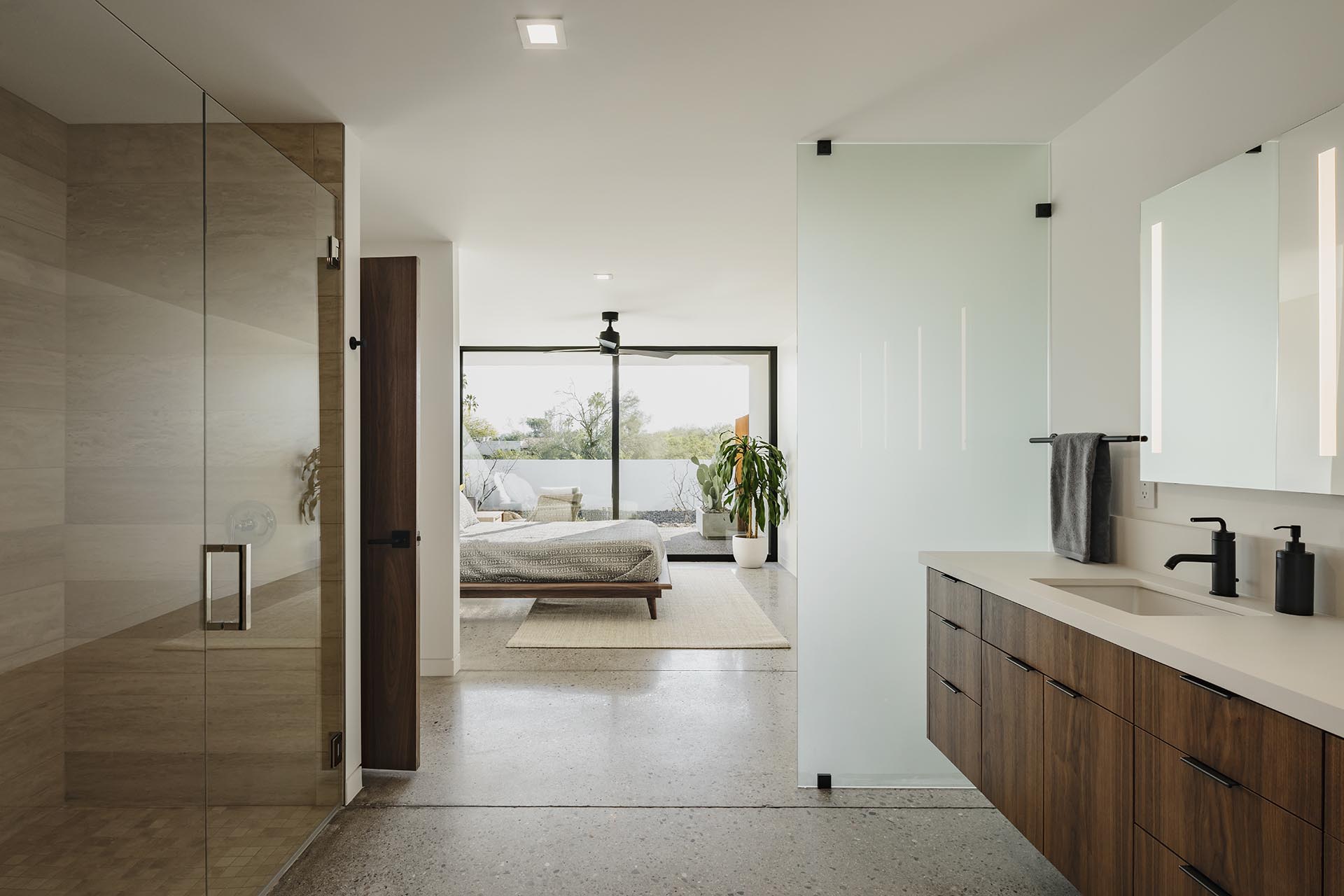 The house also has a garage with Tesla Powerwall batteries and solar on the roof which is used to power the home.