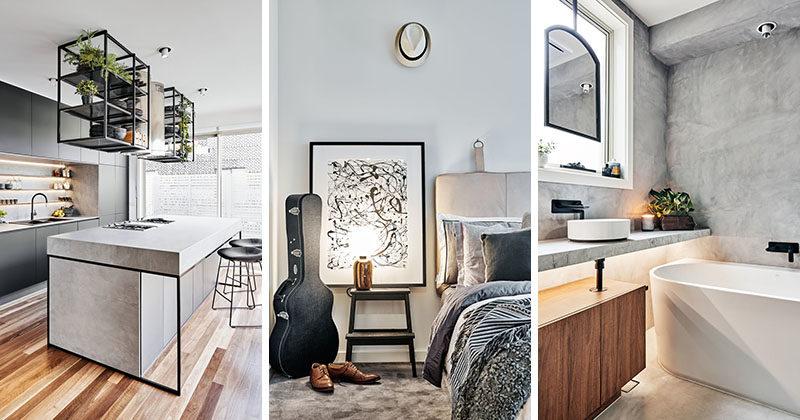 In Design International (IDI) has designed a modern interior for a young, single male client, that wanted to convert his bachelor pad into something more suitable for his "future wife & family".
The townhouse, which is located in Port Melbourne, Australia, has a light wood front door that features a large black vertical handle.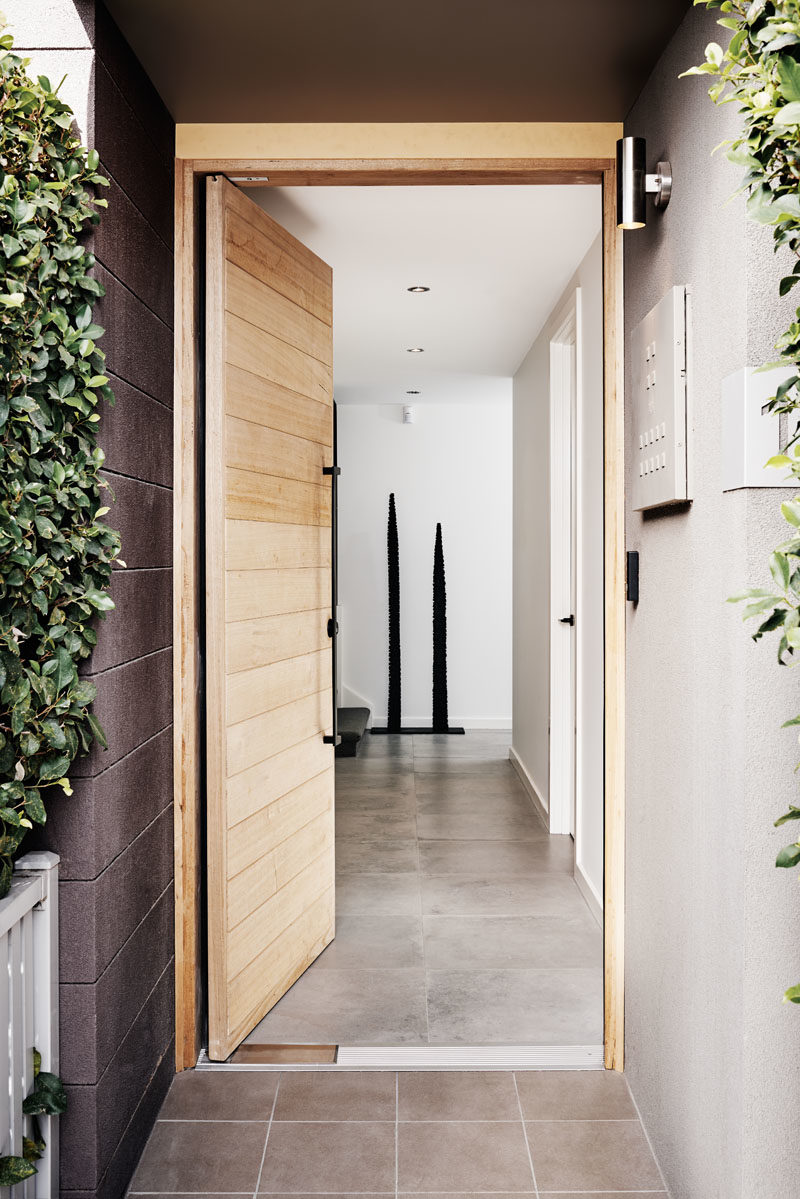 ---
Inside, furnishings have been kept relaxed and welcoming, with a plush couch, neutral walls, and a tripod floor lamp with a diffuser to create soft lighting.
---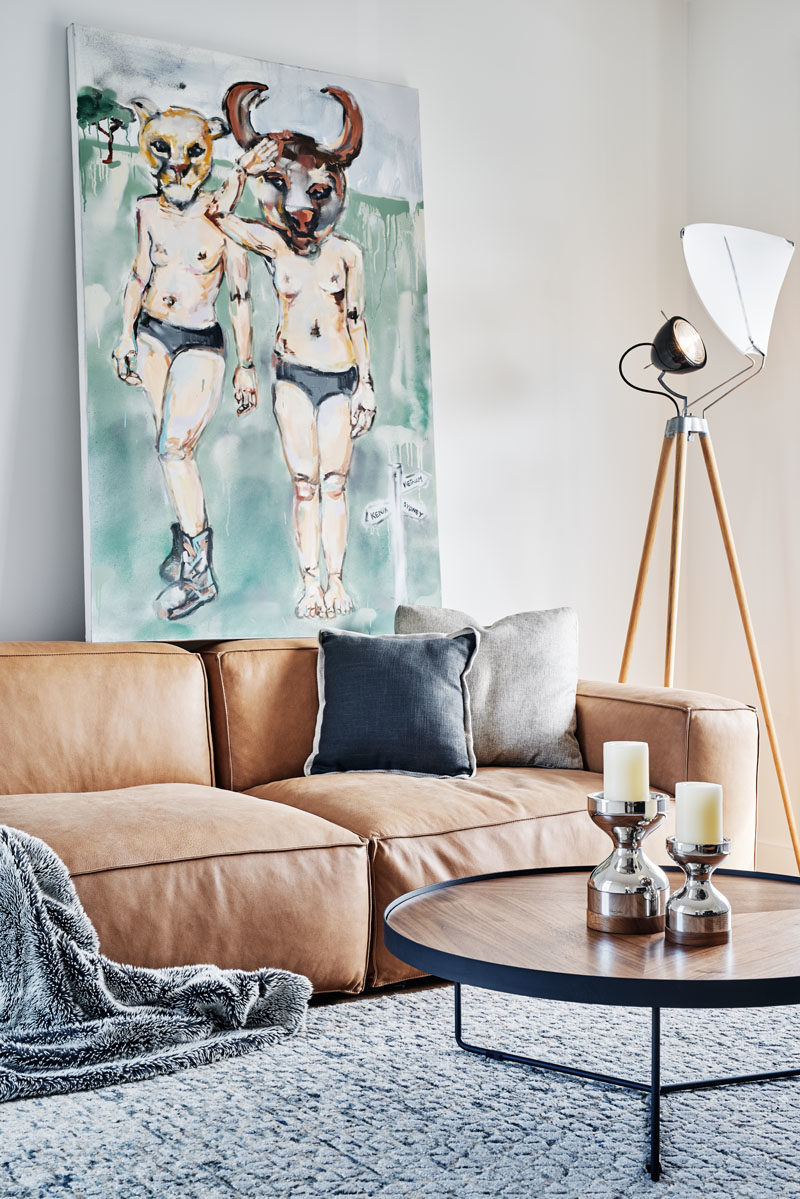 ---
The kitchen serves as the food storage and prep area along with dining, a place for entertaining, and for now, it doubles up as the electronic hub station home office when required.
---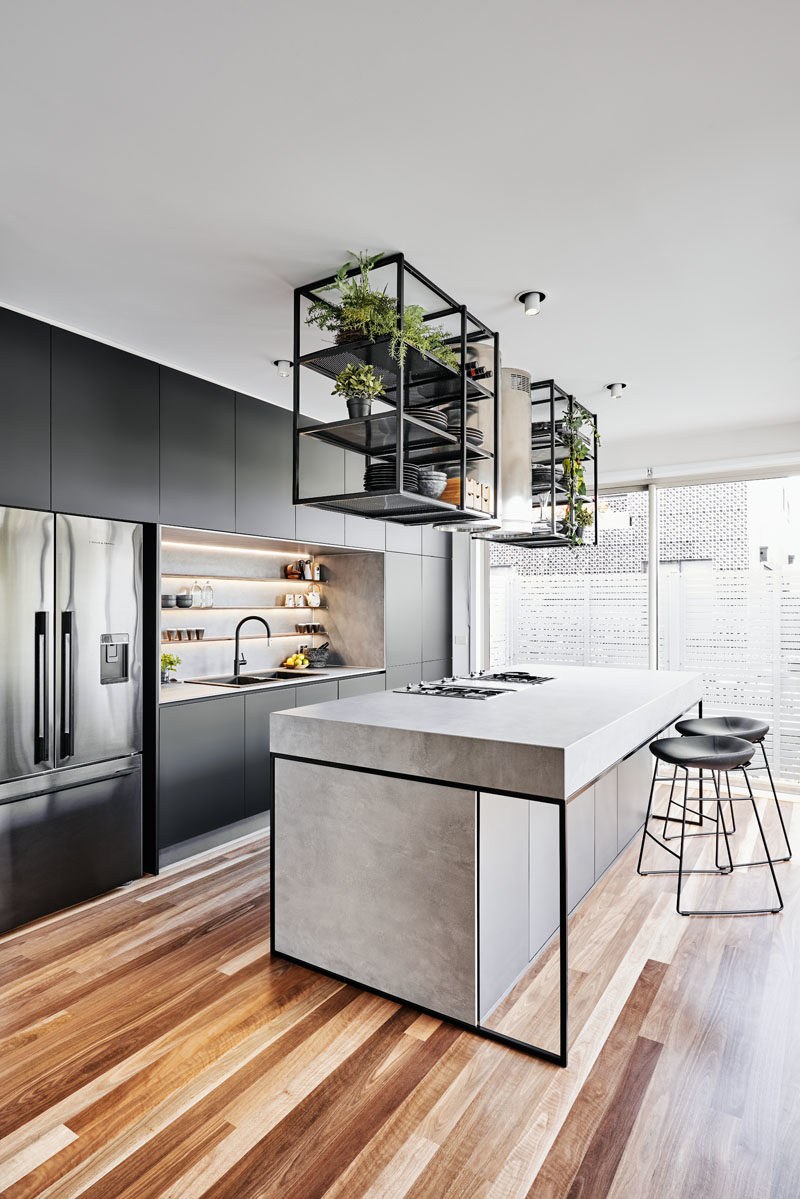 ---
Stainless steel elements, metal shelving surrounding exposed exhaust vents, and a heavy use of greys, charcoals and blacks, make the kitchen bold, masculine, and industrial.
---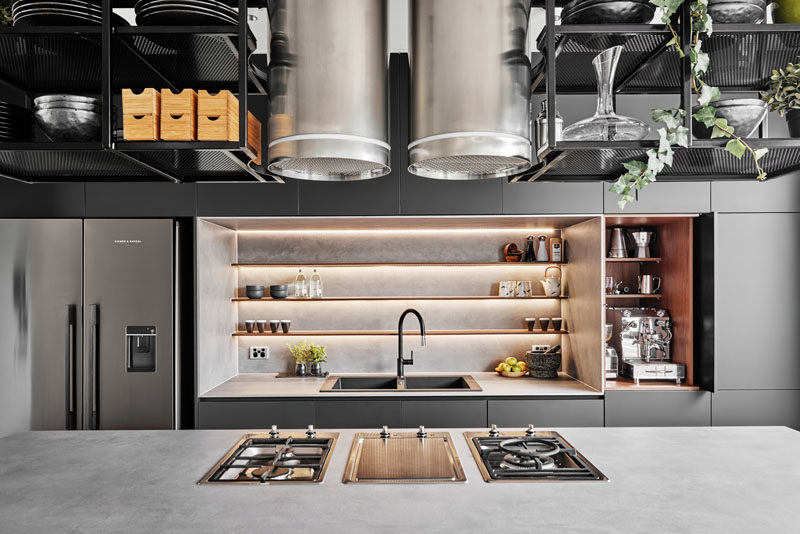 ---
As with the living room, comfortable neutral-colored furnishings have been added in the bedroom.
---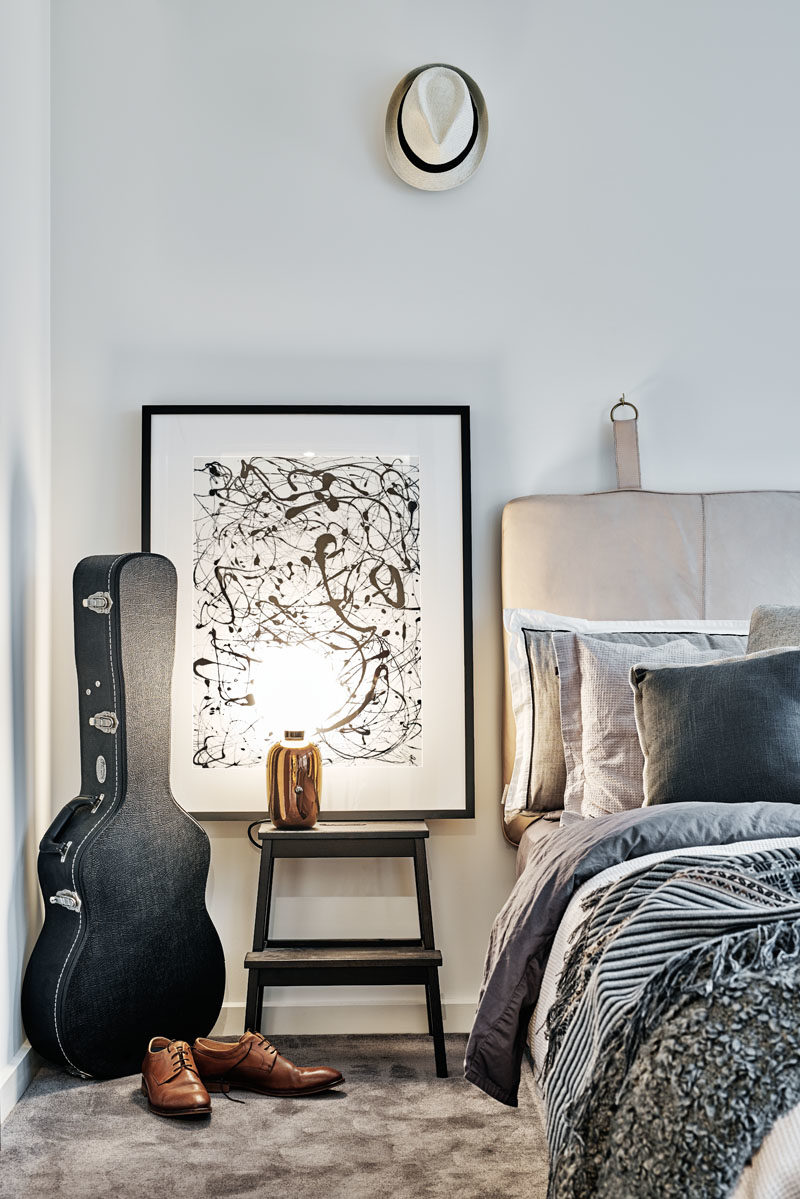 ---
A modern barn door with matte black hardware opens to reveal the bathroom.
---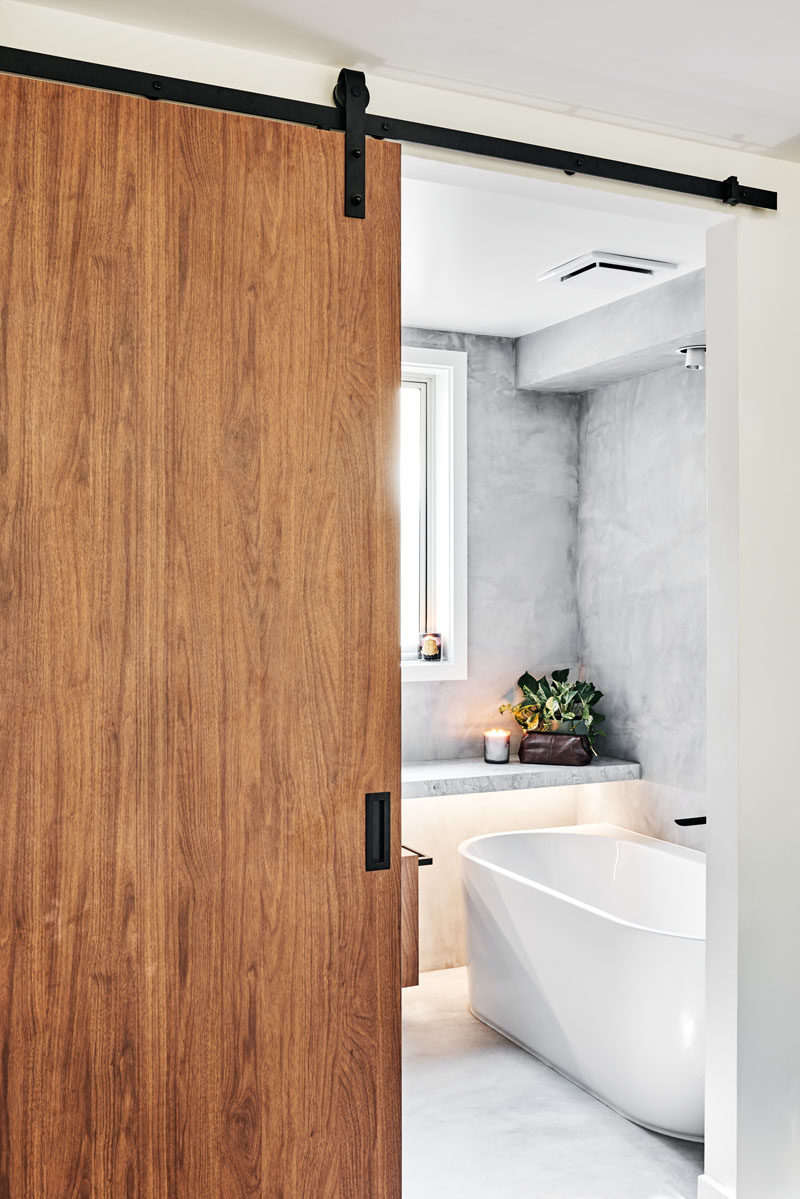 ---
A matte black metal framed custom mirror suspended in front of a window, allowed the designers to maintain natural light and ventilation, while the white bathtub slightly tucked under a floating vanity bench, helped to o achieve the ultimate desired luxury of a soaking bath.
---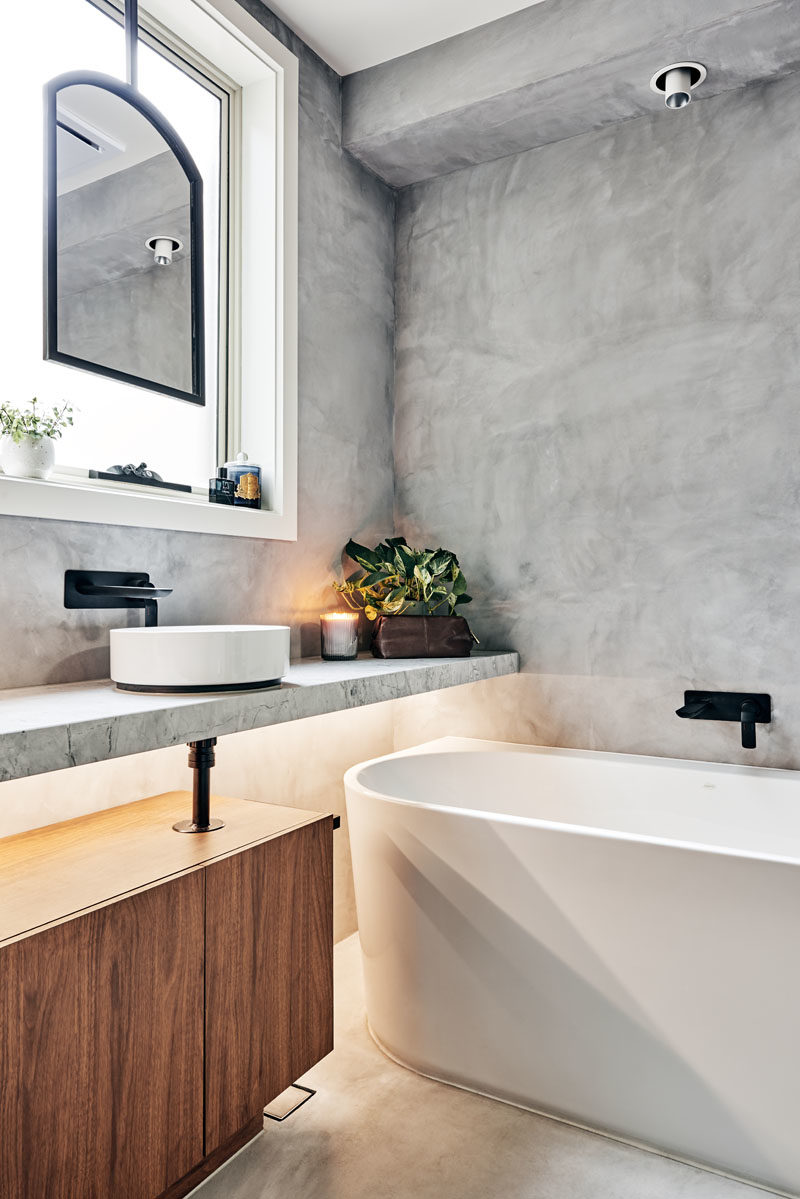 ---
At the opposite end of the bathroom is a glass enclosed walk-in shower.
---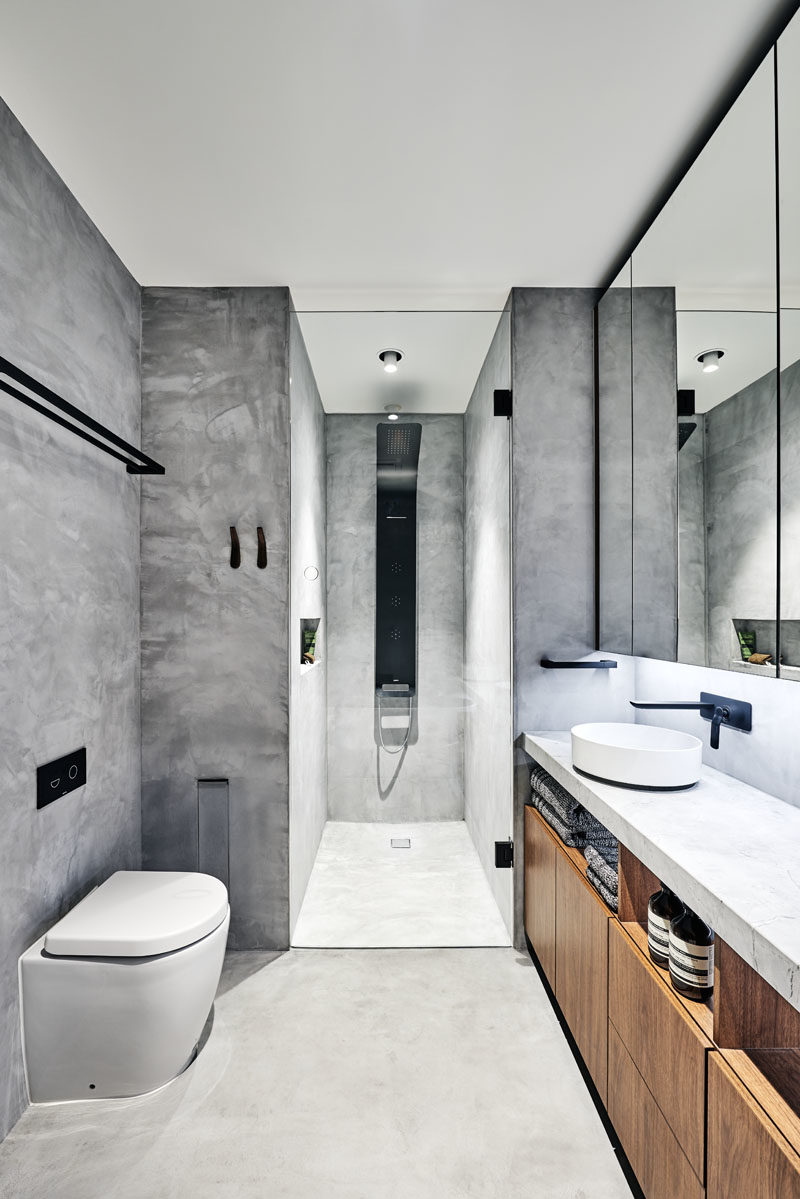 ---
Get the contemporist daily email newsletter – sign up here