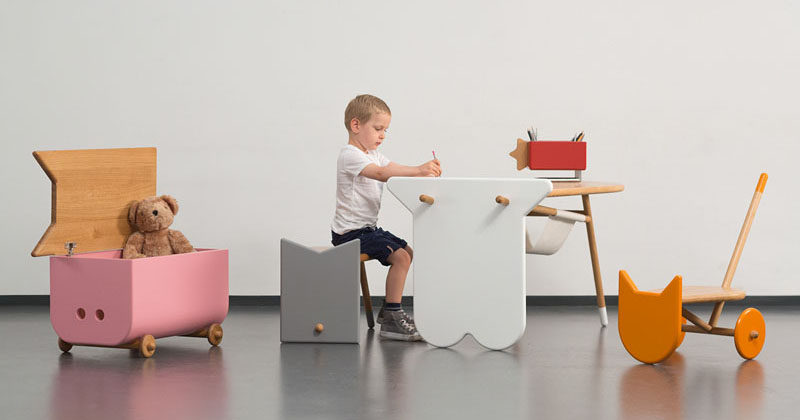 Photography by Pavel Posavec
With the intention of creating a set of toys and furniture made from natural materials, designer Natasa Njegovanovic has created Avila – a collection of simple children's furniture in the shapes of farm animals that can be used as both toys and functional pieces of furniture.
A desk shaped like a cow, a toy chest in the shape of a pig, stools made to look like cats and dogs, and a pencil box designed to look like a chicken make up the collection of Slavonian farm animal inspired furniture.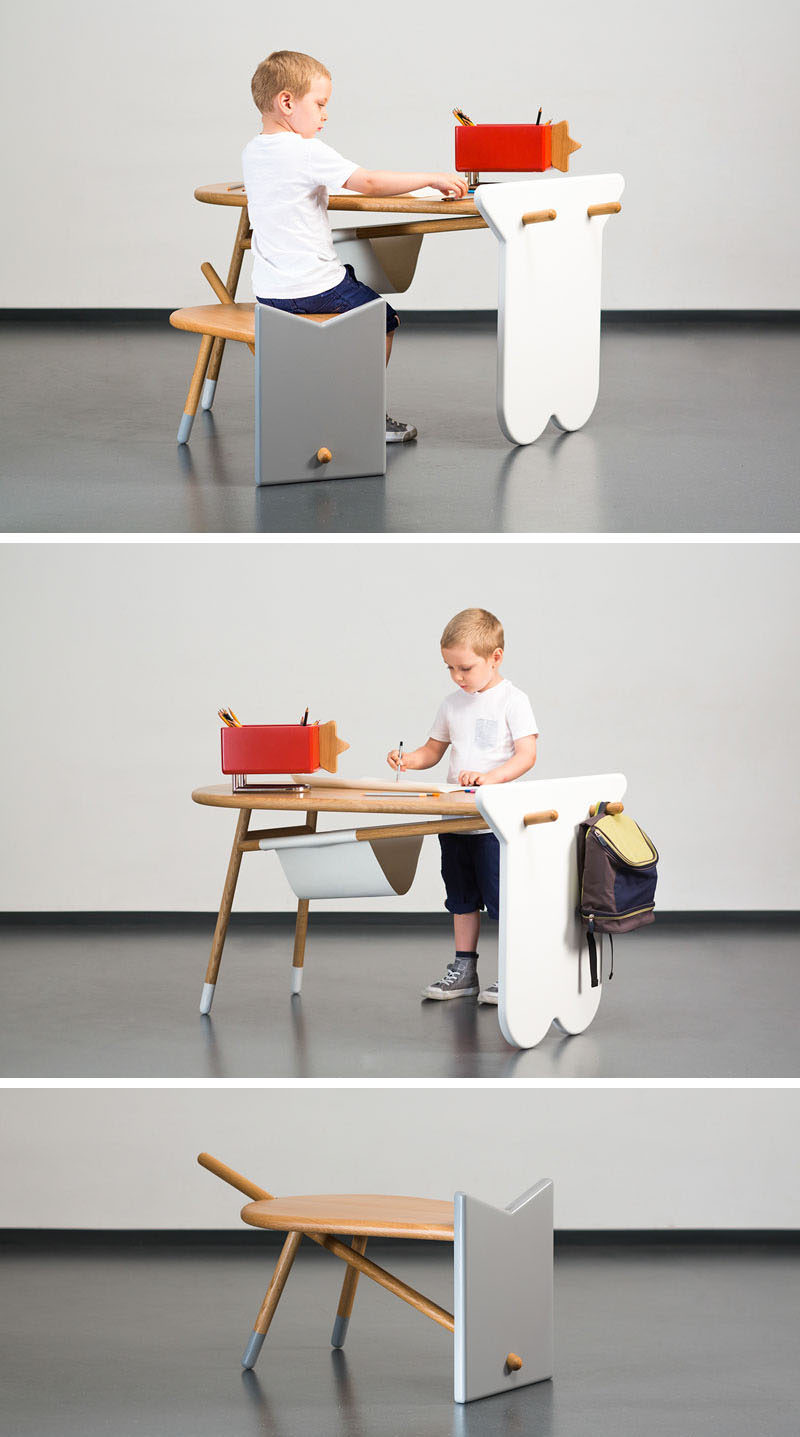 Photography by Pavel Posavec
---
The simple design of the animal-shaped furniture provides enough similarities to the real-life counterparts but leaves enough room for children to use their imaginations and turn the pieces into new things that bring their world of pretend to life.
---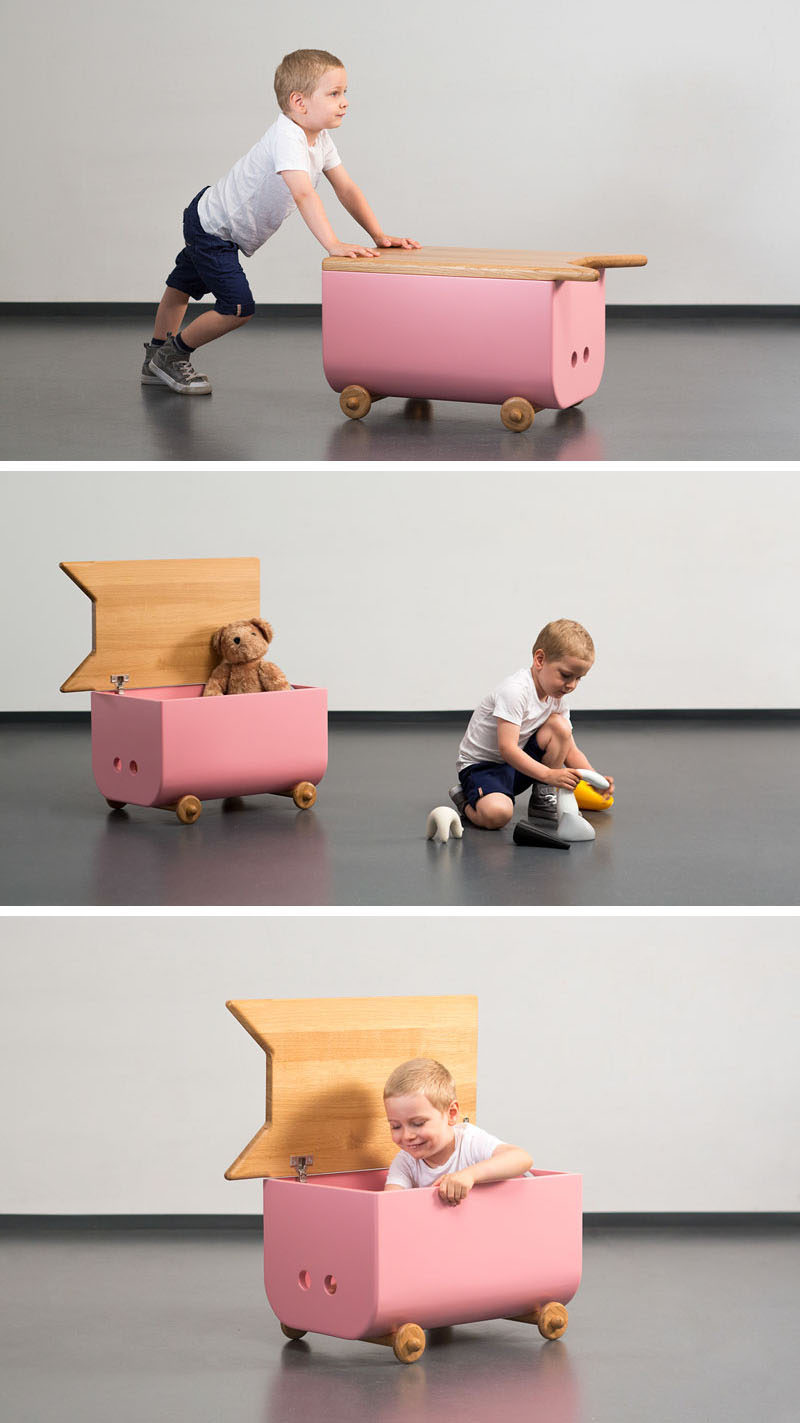 Photography by Pavel Posavec
---
Made mostly from Slavonian oak, the toys were inspired by a time when children played with wooden toys and when nature and animals were the main sources of entertainment of children's entertainment.
---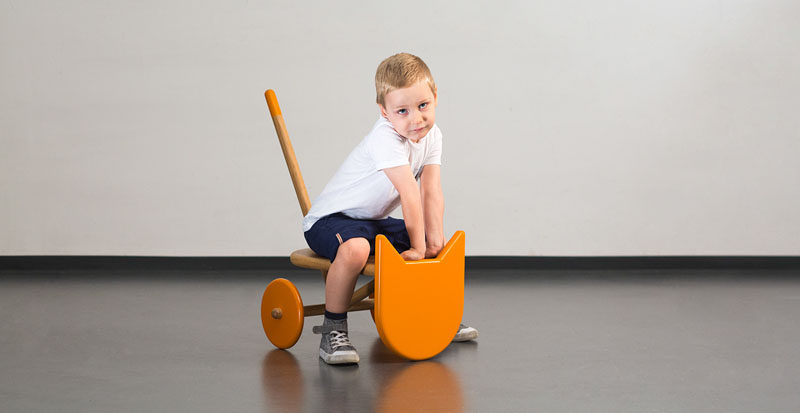 Photography by Pavel Posavec