Architecture and design firm KEM STUDIO, have designed a 'modern lodge' for their urban clients who wanted to have a house that they could truly relax in when they went home at night.
---
The house sits on a waterfront lot on Weatherby Lake, Missouri, and has plenty of room for entertaining friends, like the outdoor seating area with a firepit.
---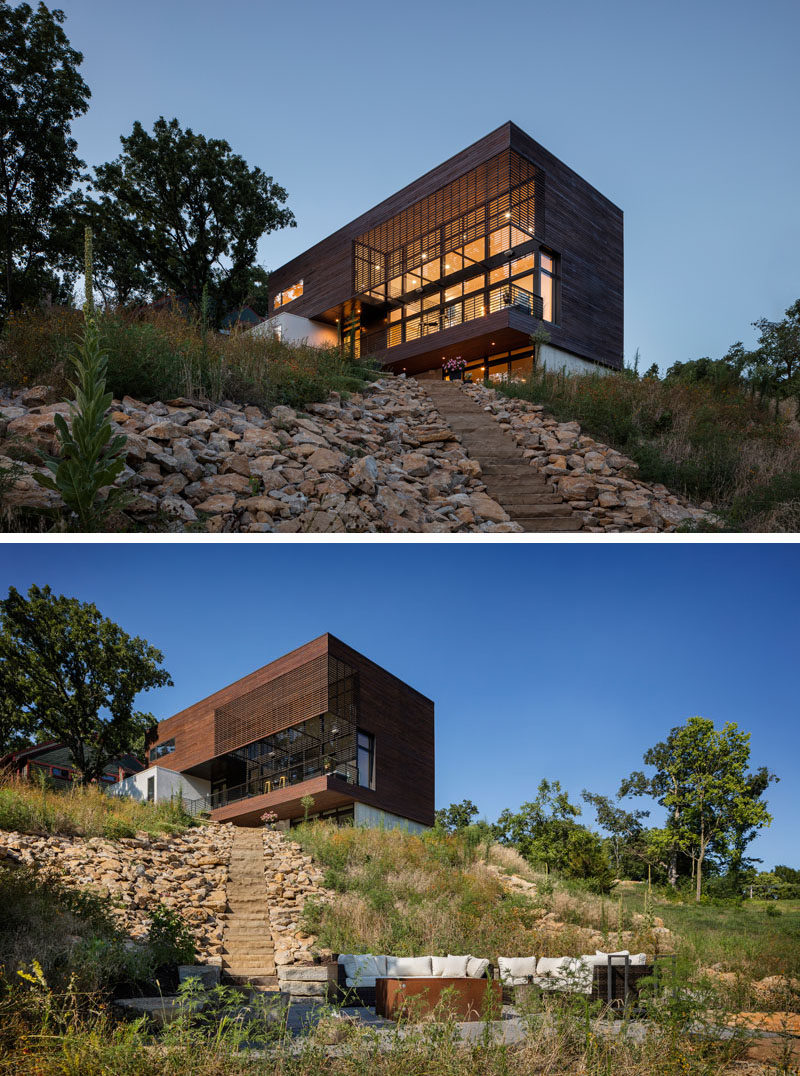 ---
An entryway with a polished concrete floor and a wood accent wall welcome you to the home.
---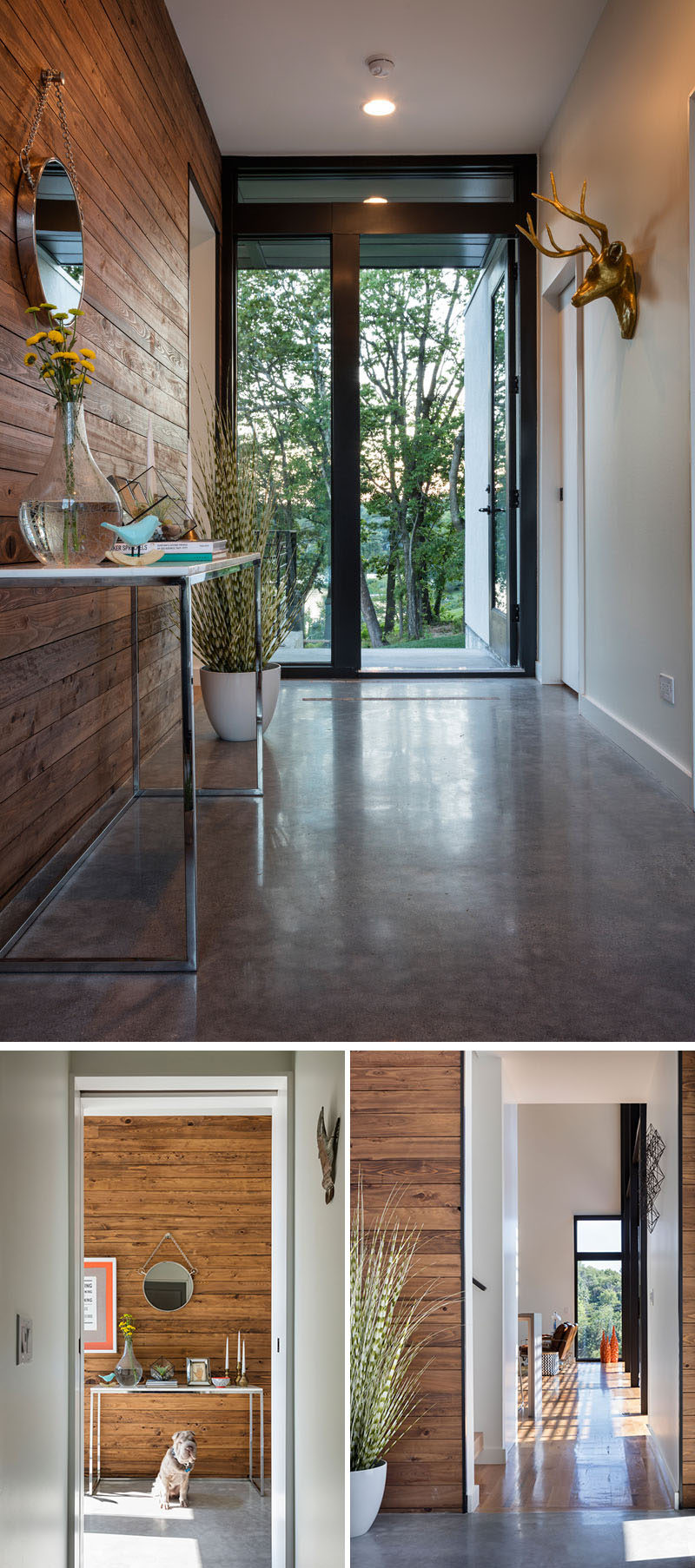 ---
Walking through to the main living area of the home, the hallway opens up to a double-height ceiling and bright white walls. A black framed window seat with open shelving and a fireplace has been built into the wall.
---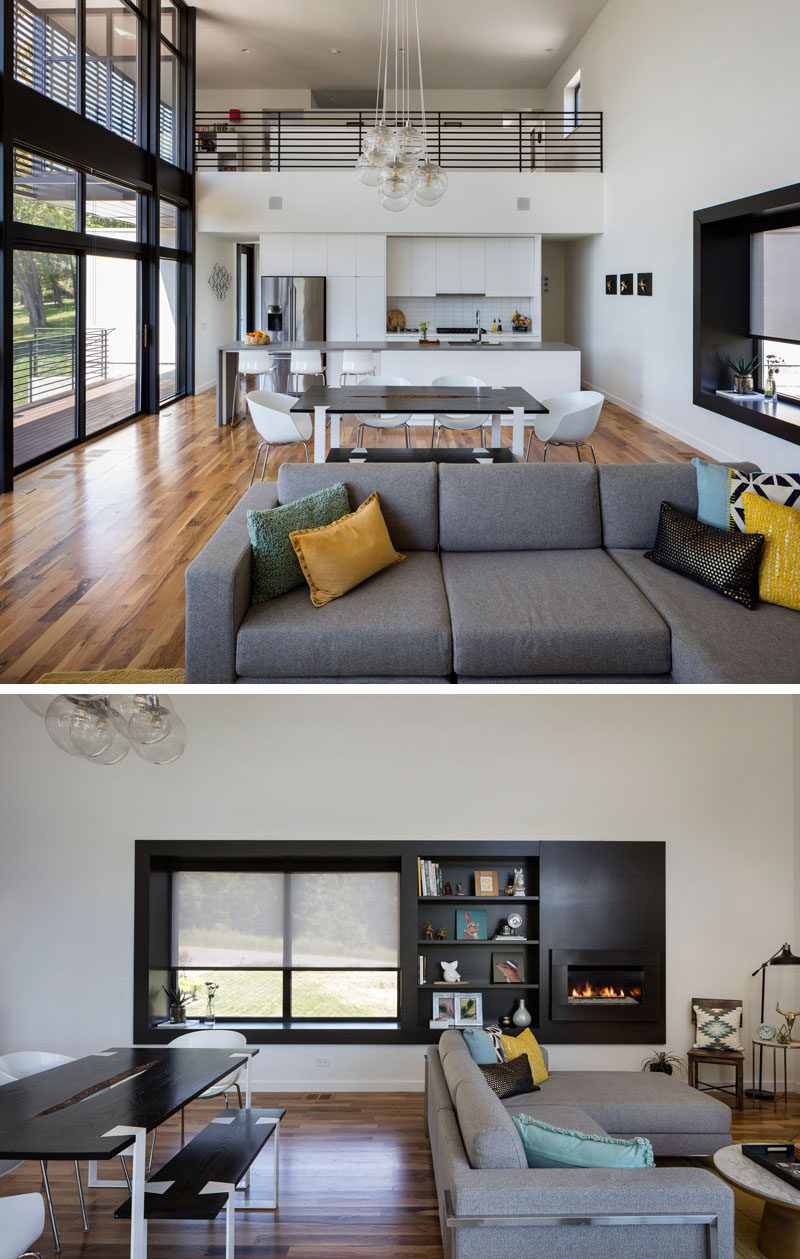 ---
Off the main living area is a balcony that looks over the lake below.
---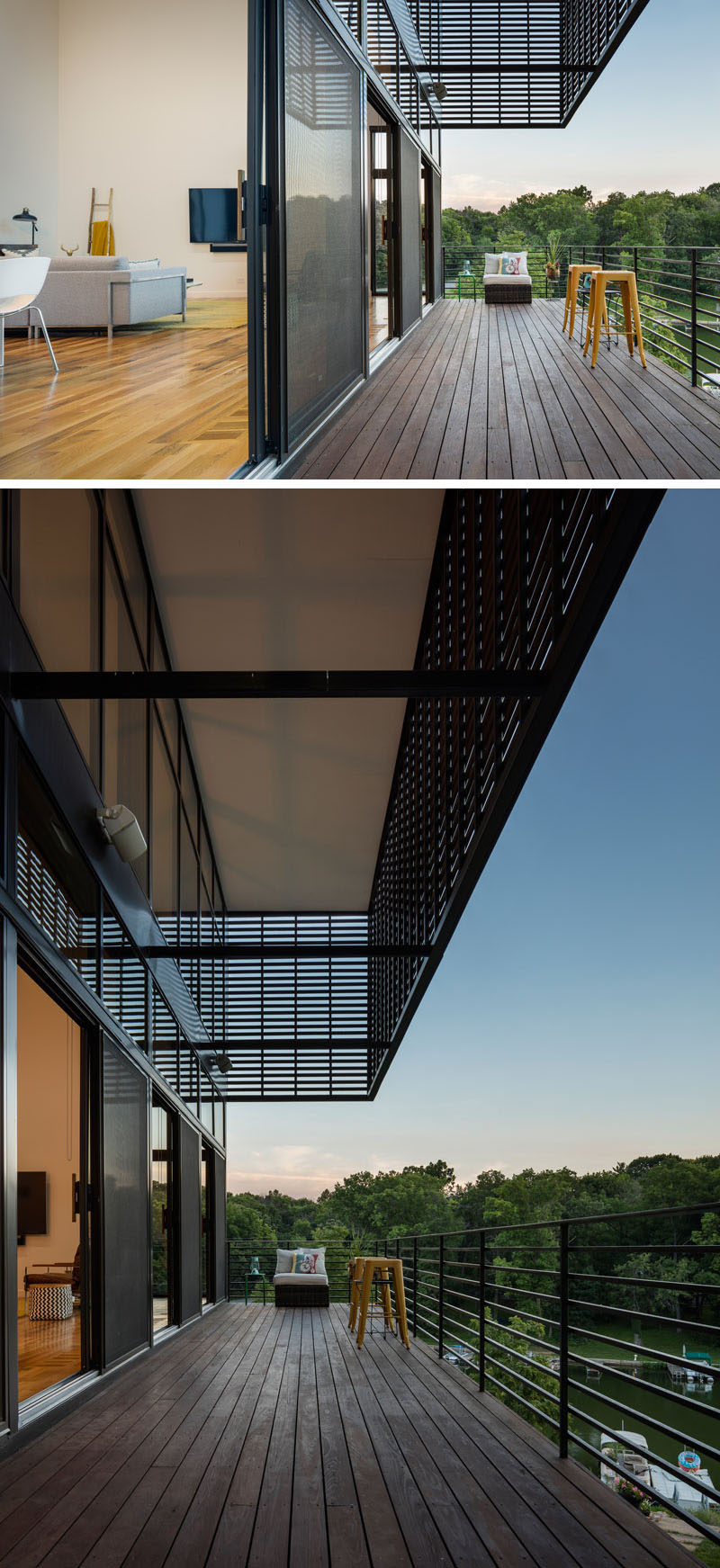 ---
Back inside and behind the living area is the dining area. It's anchored in the open plan room by a large chandelier that hangs from the ceiling.
---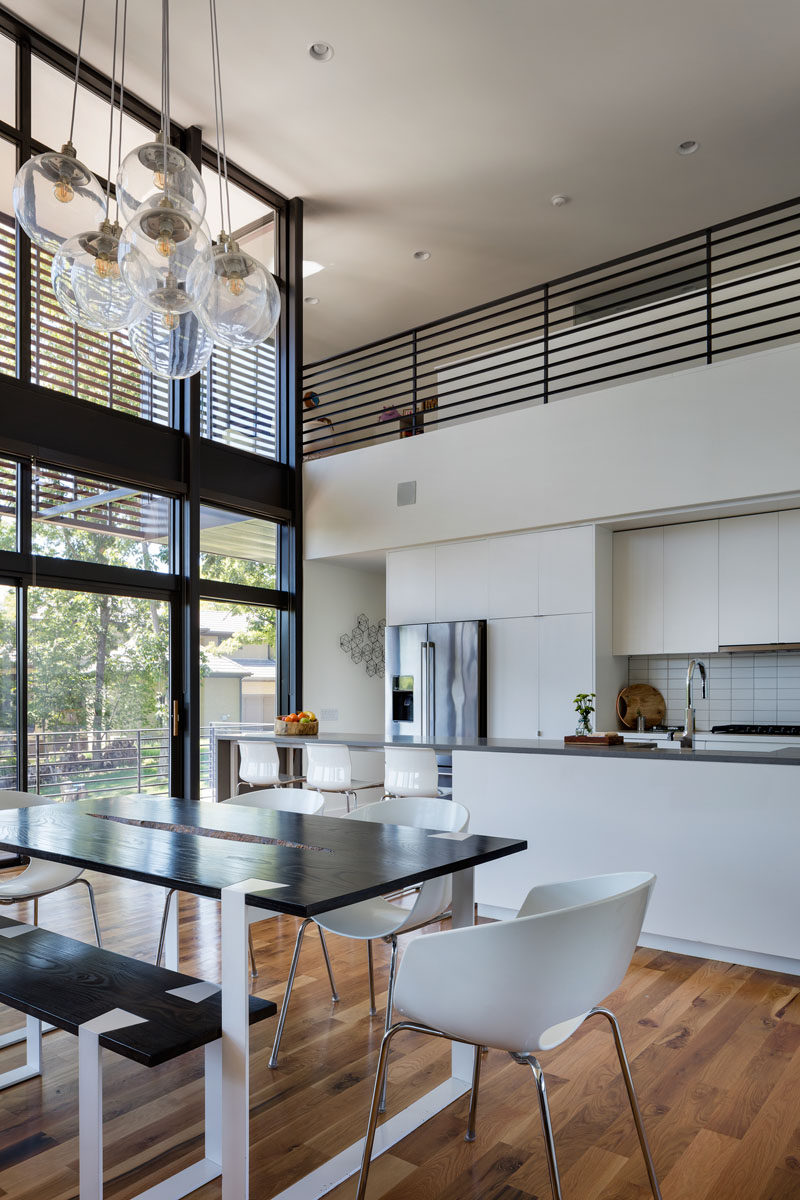 ---
Next to the dining area is the kitchen. Minimalist white cabinets have been paired with a grey countertop that extends out to provide casual bar seating.
---

---
Behind the kitchen is a set of wood stairs surrounded by white walls that leads up to the second floor of the home.
---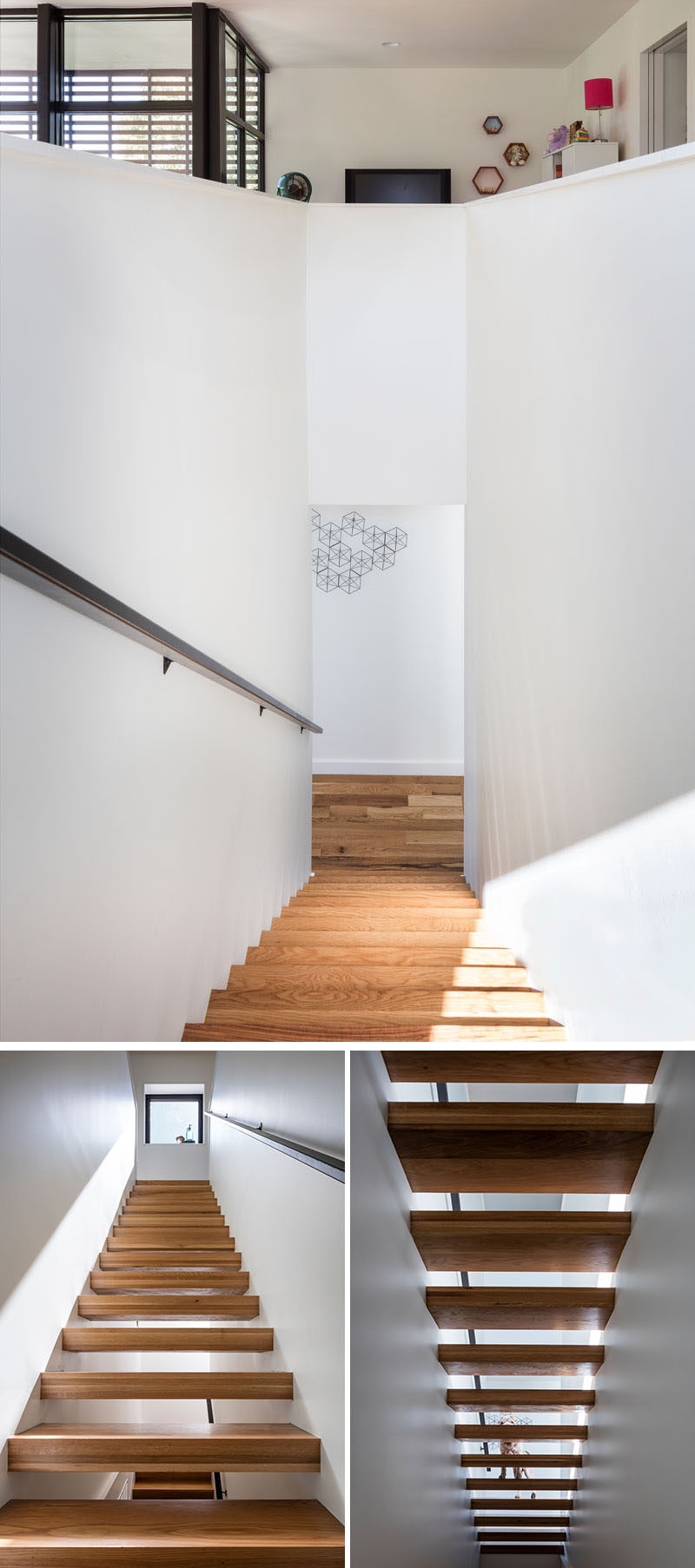 ---
Upstairs, there's an open kids play area that looks down on the lower level of the home.
---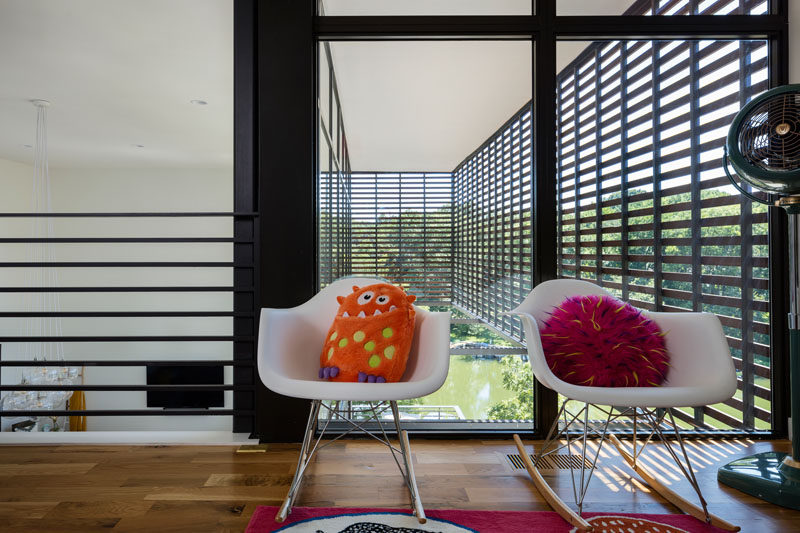 ---
In the master bedroom, a wood accent wall adds warmth to the mostly white room, while open shelving and a bench have been built into the wall.
---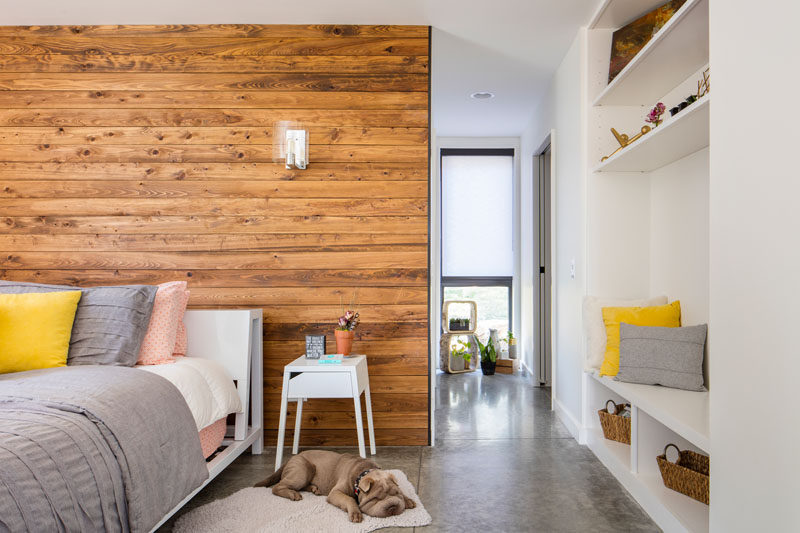 ---
In the master bathroom there's a large vanity with dual sinks and plenty of storage, while a glass door and partial wall separates the shower from the rest of the space.
---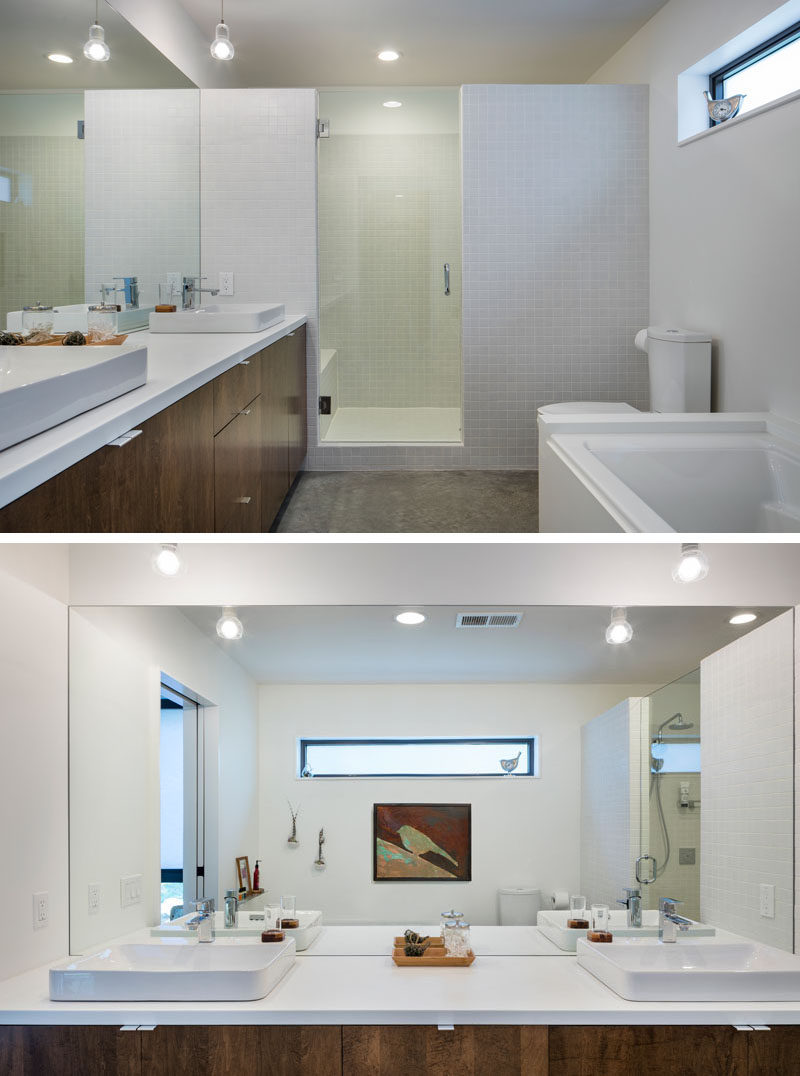 ---
The home also has a tv room with a raw concrete wall on the lowest level of the house, and it also has direct access to the backyard.
---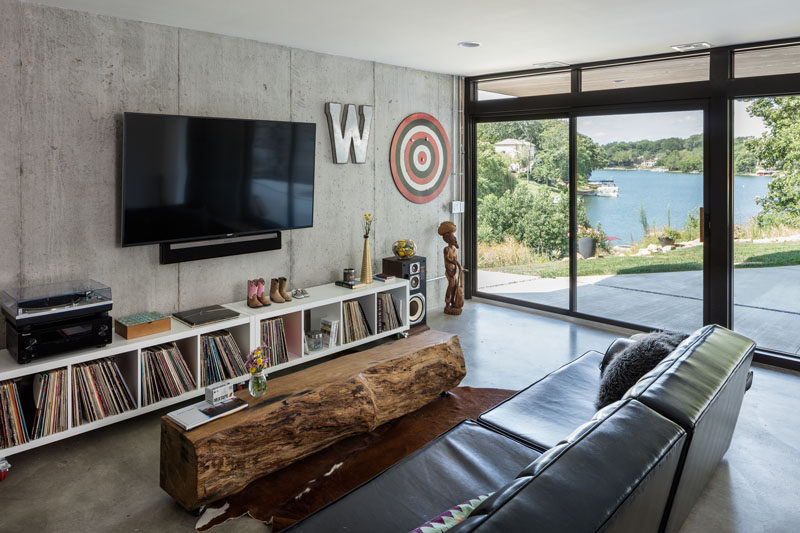 ---