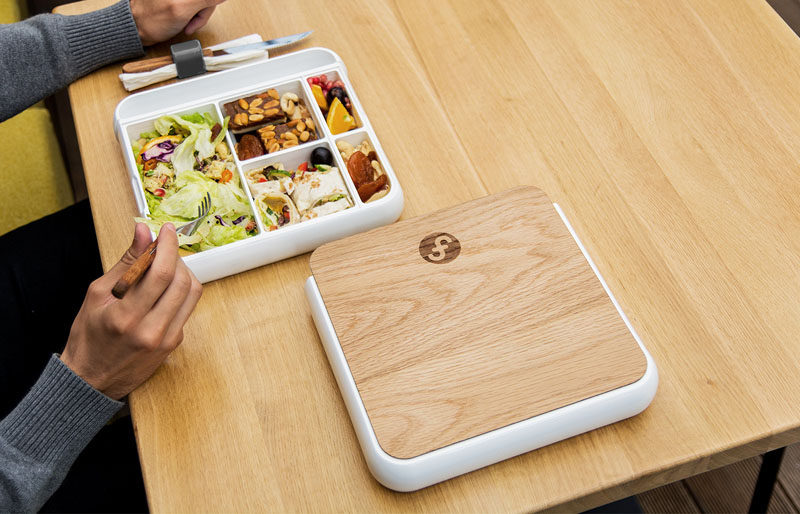 A designer based New York has created and launched Fittbo. Sleek in design, the Fittbo is a functional modern lunchbox that helps you eat healthy meals with ease.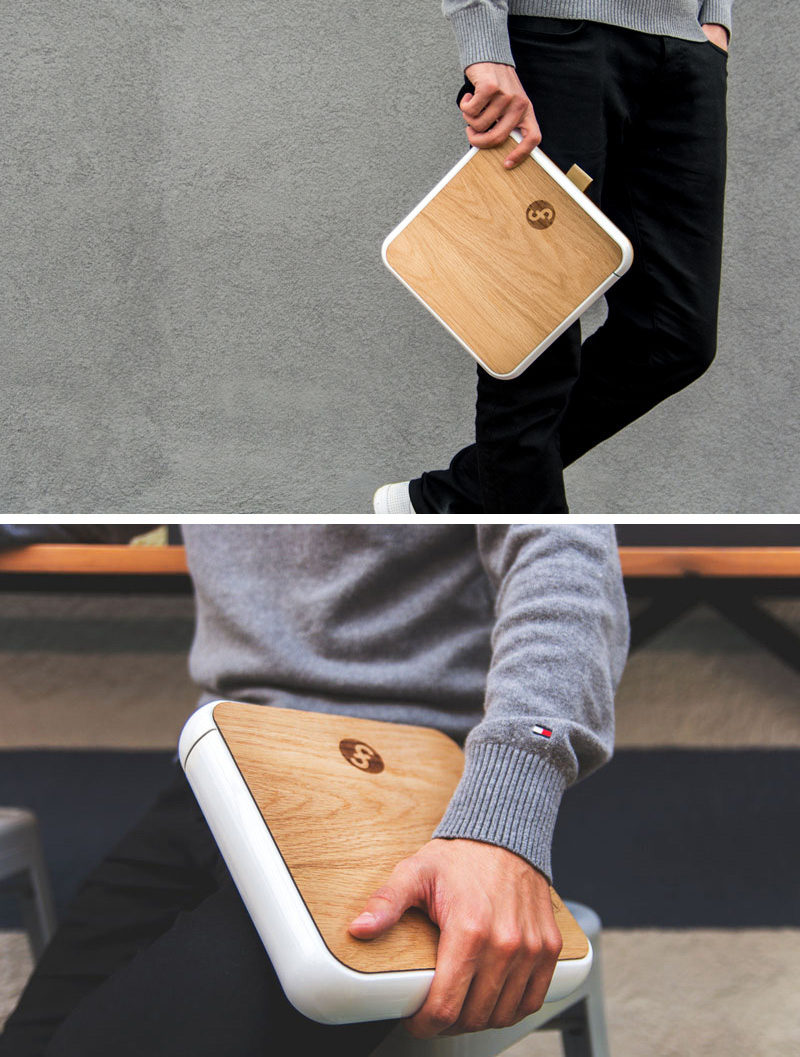 ---
Slim in size, the white and wood lunch box is easily carried or can be stored vertically in a bag. Once opened, the lunchbox reveals pre-proportioned compartments for a main meal and snacks, with a section to hold cutlery and napkins.
---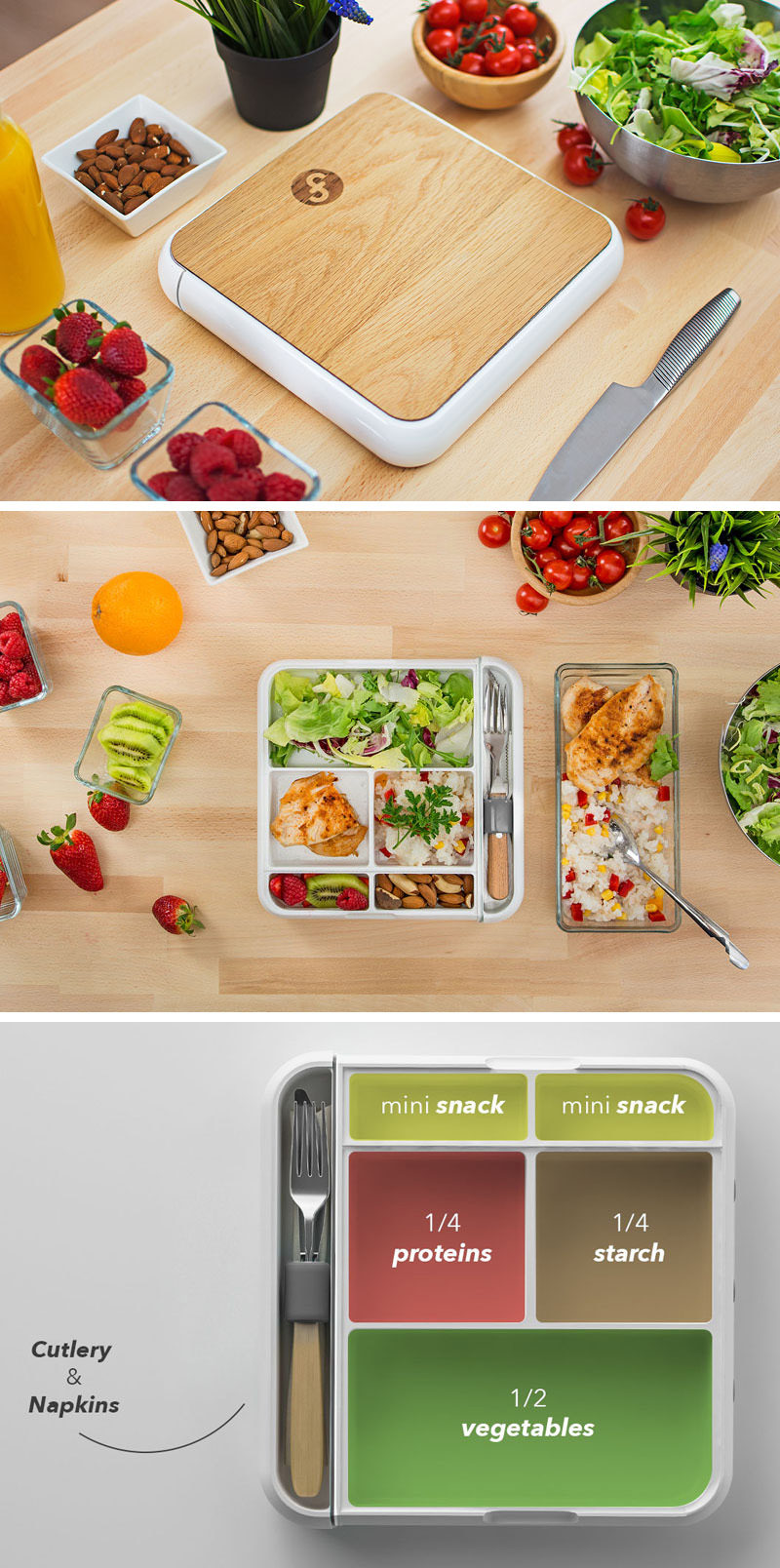 ---
The Fittbo is BPA free, and various air chambers around the exterior are used to keep the lunchbox well insulated. There's also a section where the main meal is held that can be removed and put in the microwave or in the dishwasher.
To find out more, visit the Fittbo Kickstarter page, here.
---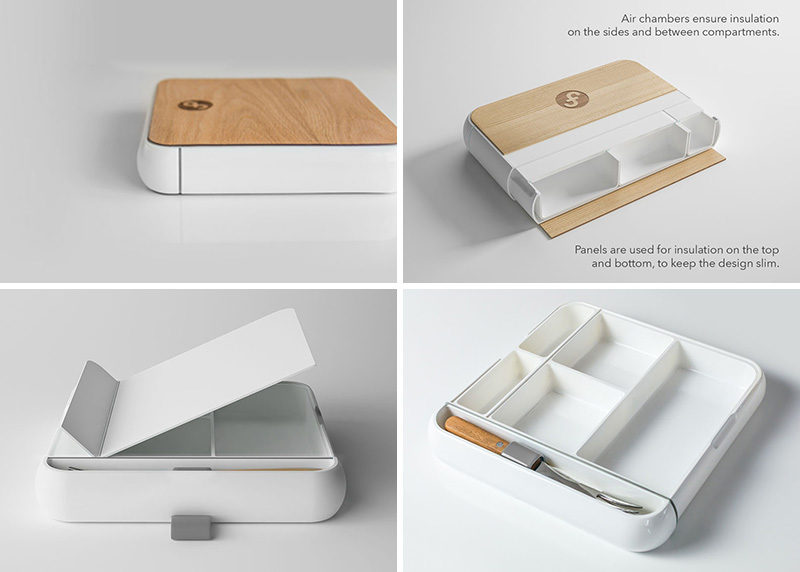 ---