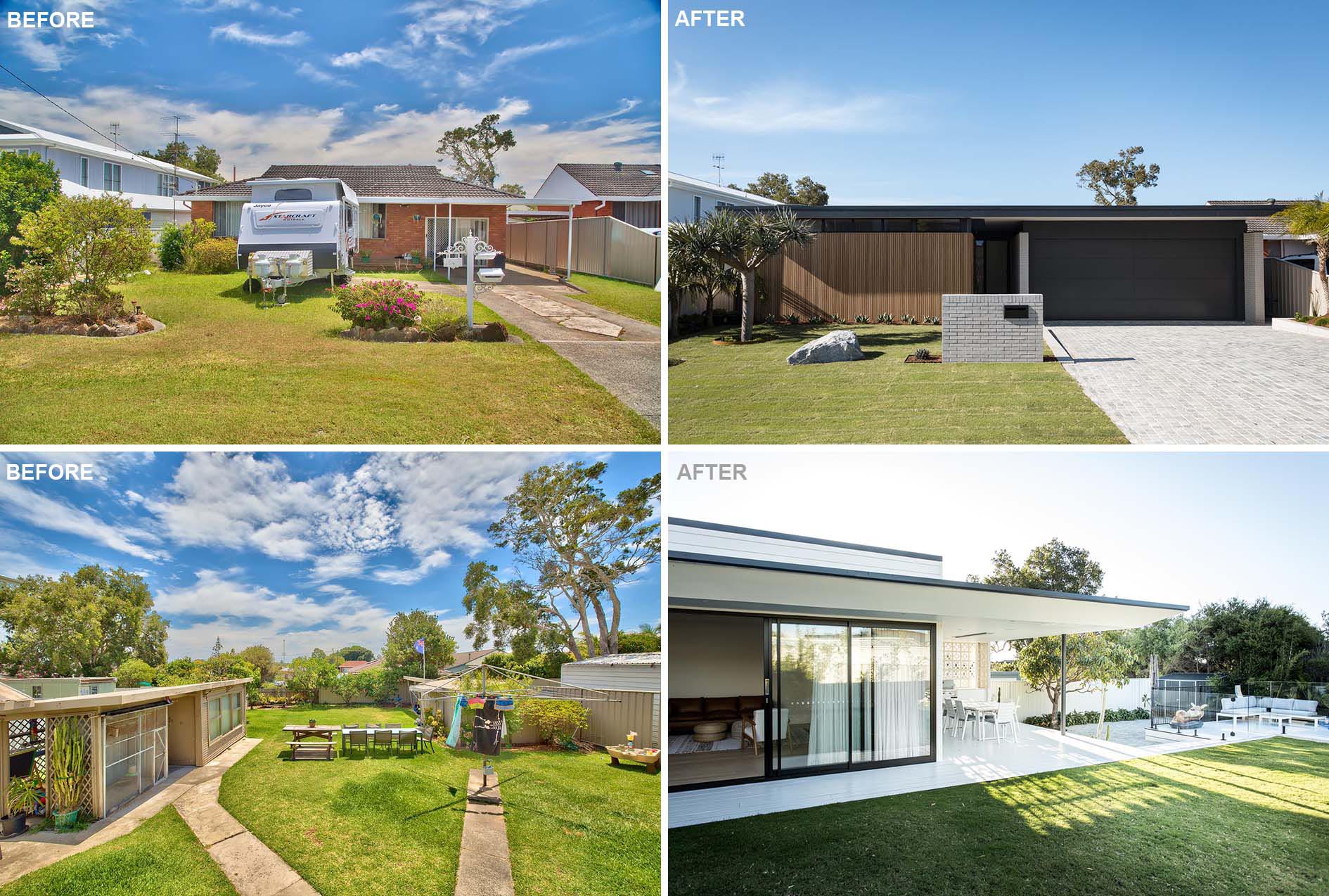 Fabric Architecture has completed the modern remodel of a 1970's red brick Australian classic which had come to the end of its life.
Located in Shelly Beach, the original house had a carport at the front. When talking about the updated facade, the architects mention, "The design consists of a low scale private street frontage that takes from the simplicity of the new Japanese aesthetic."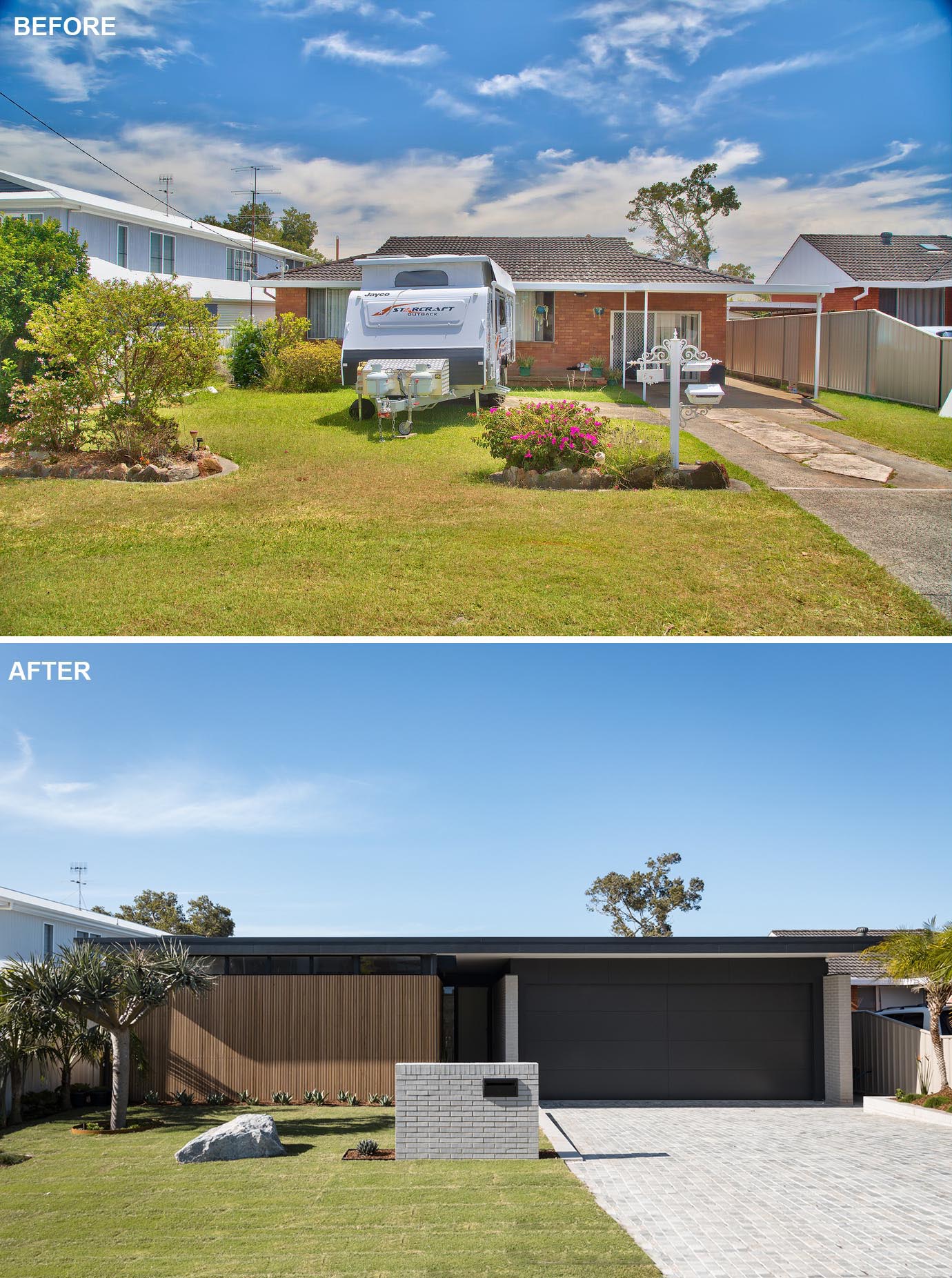 At the rear of the home, an expansive yard and small building received a double-height, light-filled space that incorporates a large "pop up" into the existing core of the home where the stand-alone kitchen pod and dining area are situated.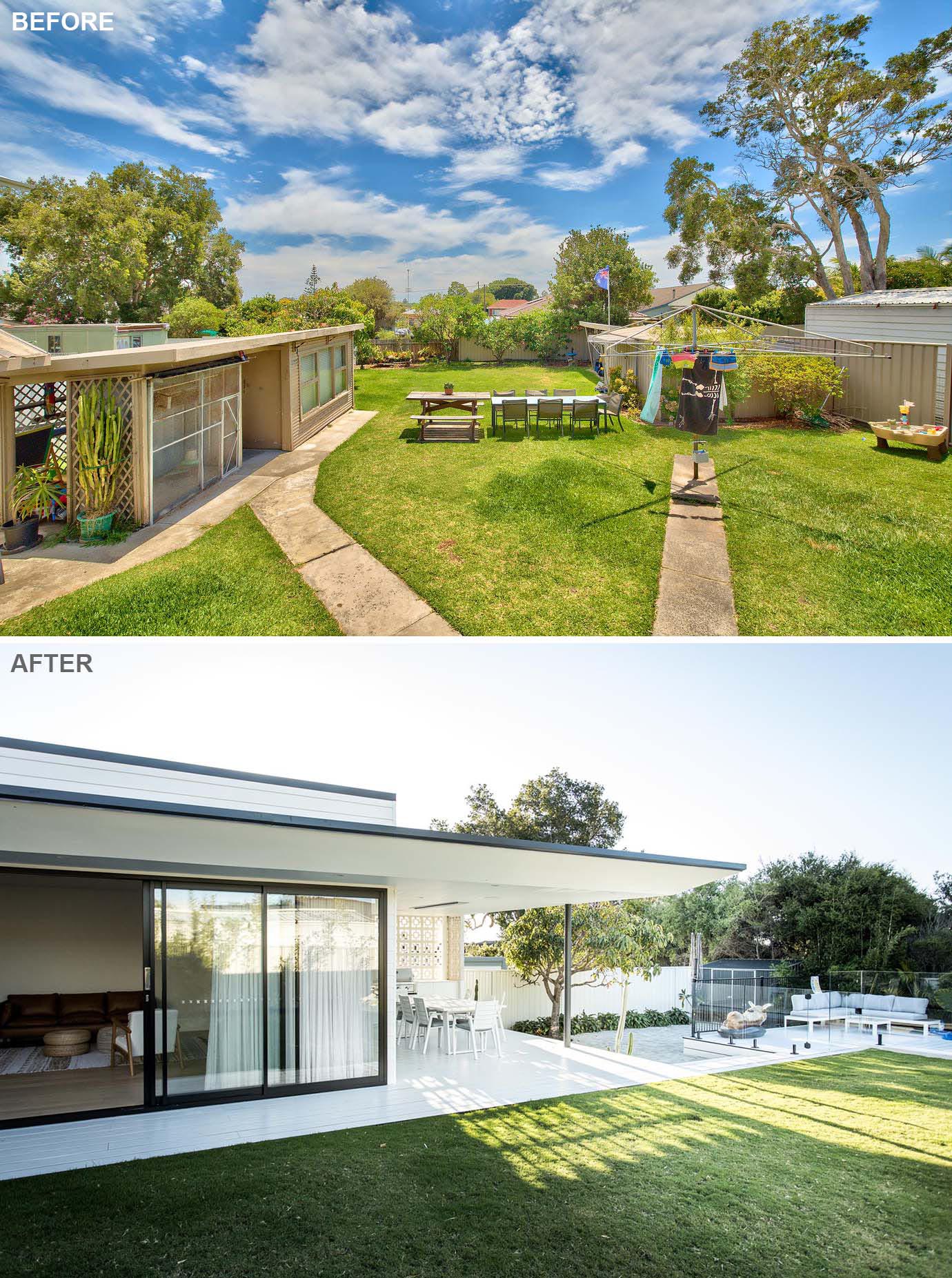 A new covered outdoor space includes a kitchen with BBQ and outdoor dining, with a breeze block wall providing shade and letting the breeze through.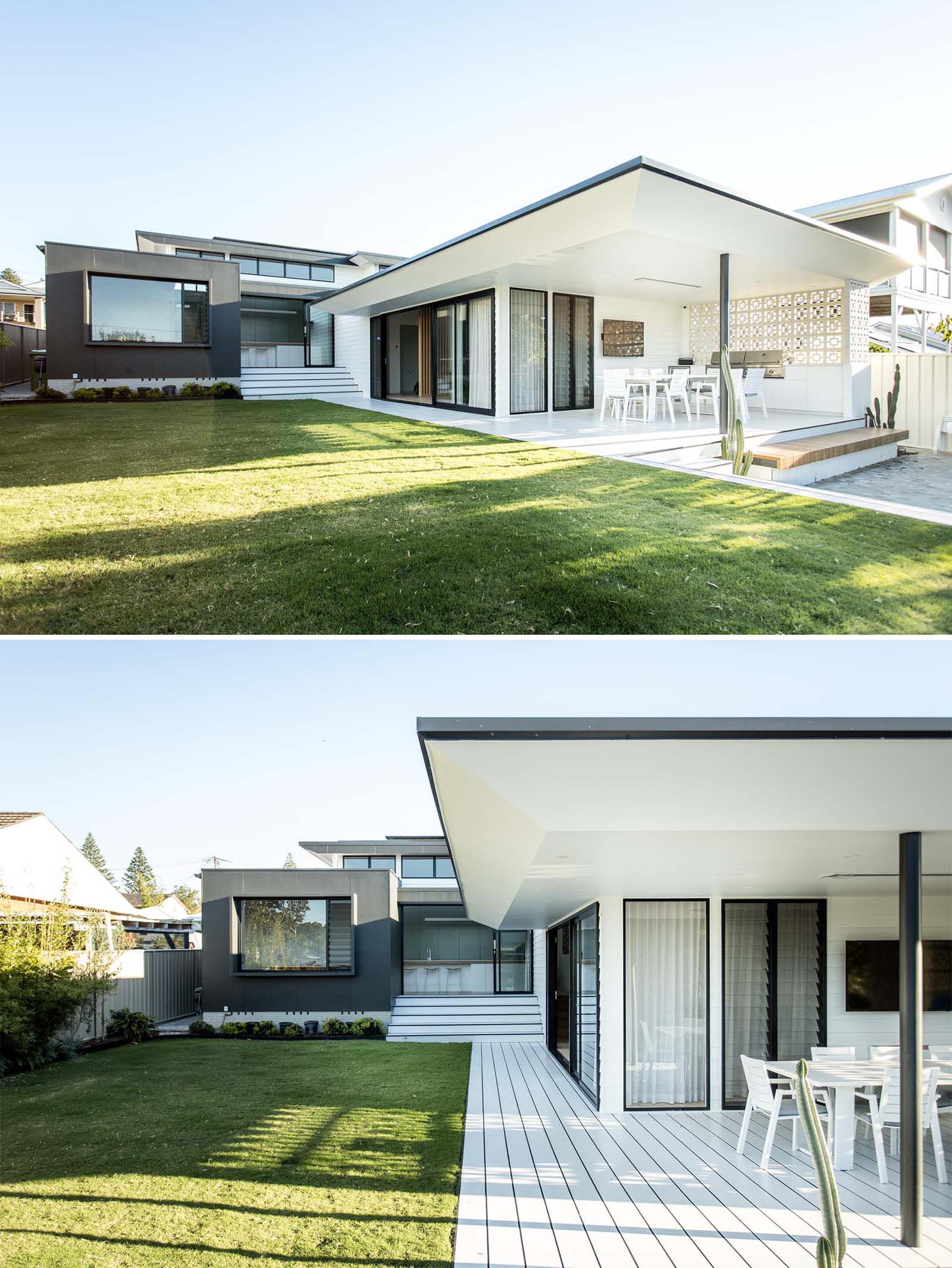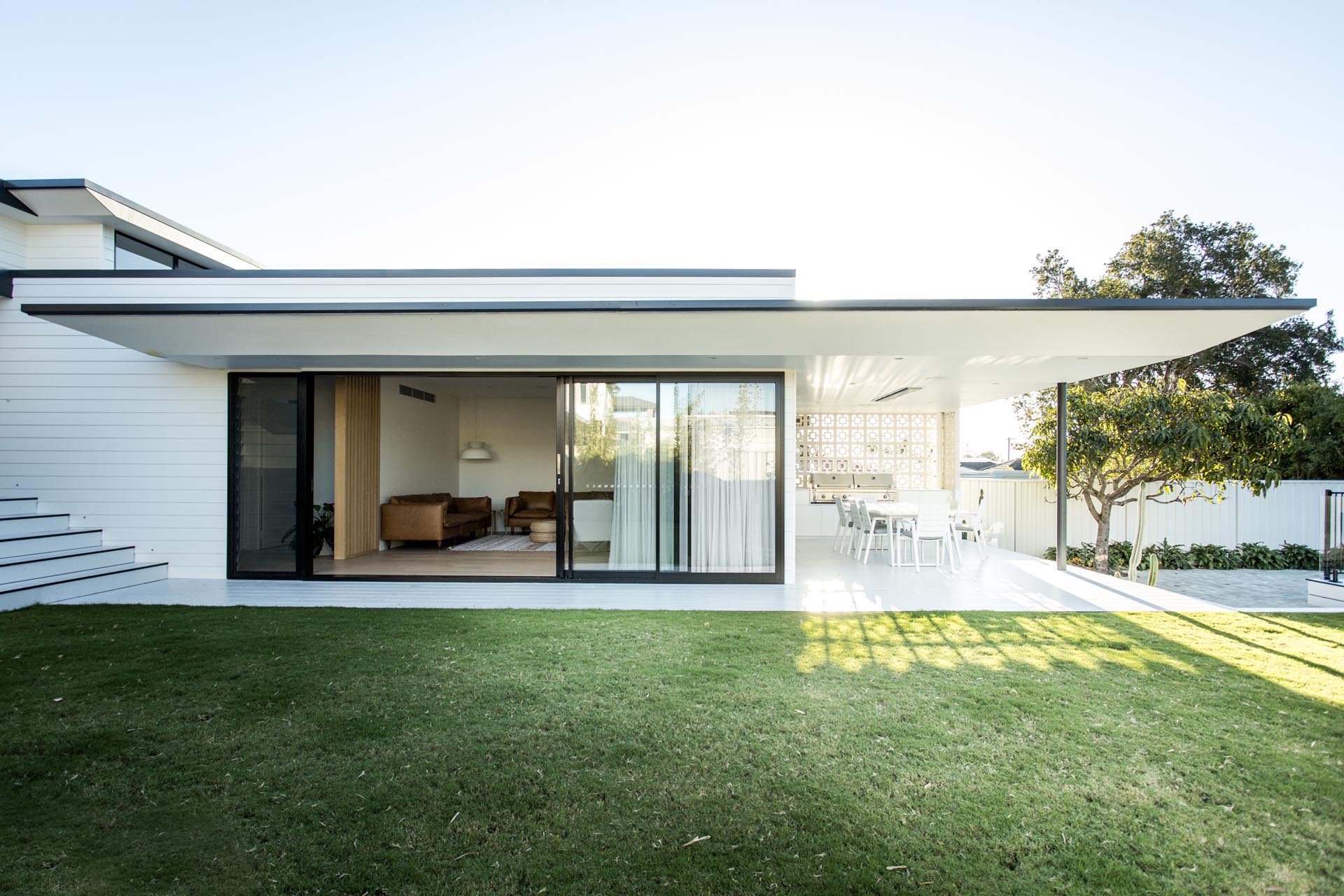 The rear of the home also includes a pool and expansive yard, where the homeowners can relax and give the children space to roam.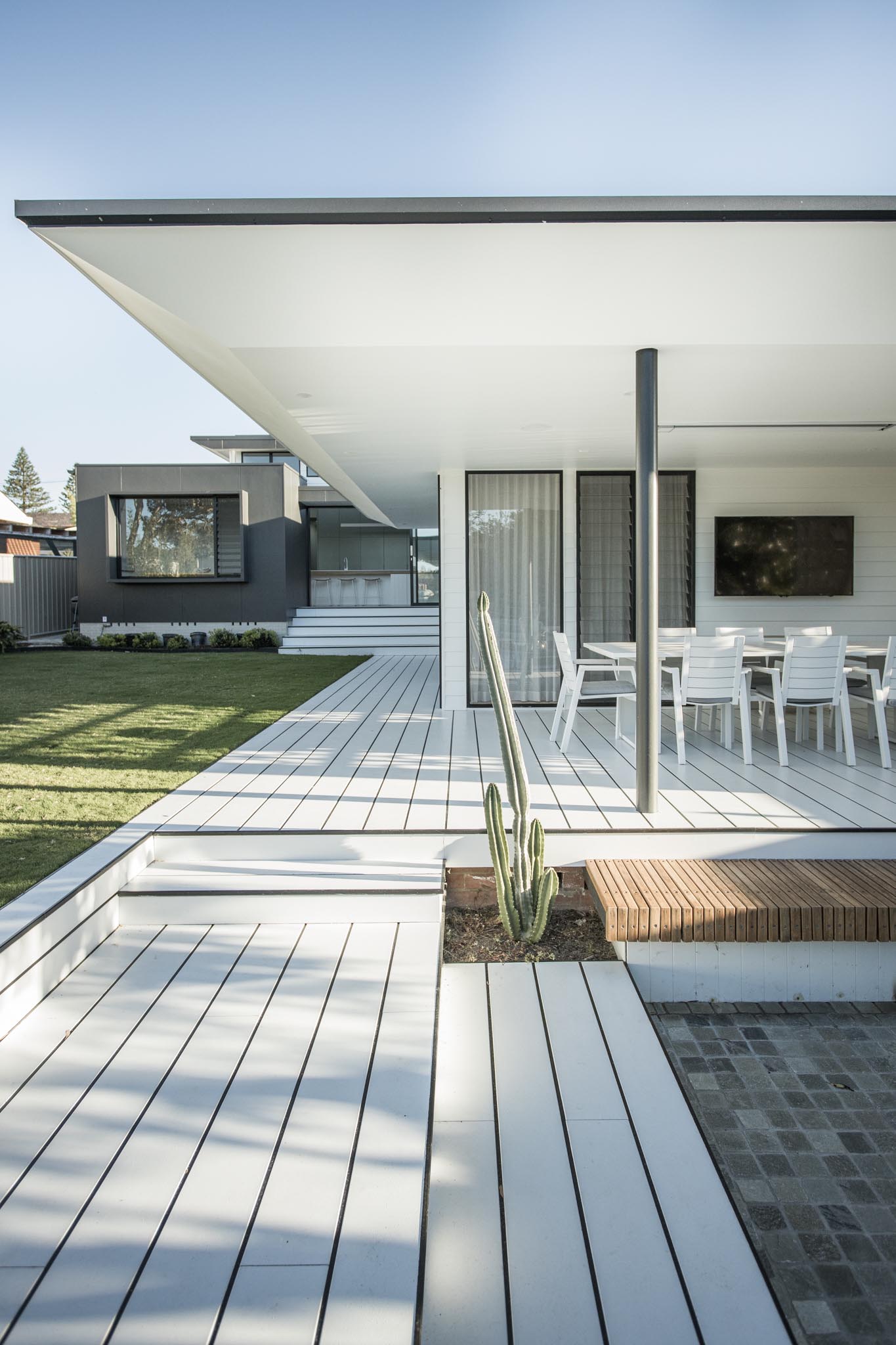 The covered entryway to the home is sandwiched between the wood slat wall and the new gray brick wall, while inside, it opens to a hallway with wood floors and striking black and red artwork.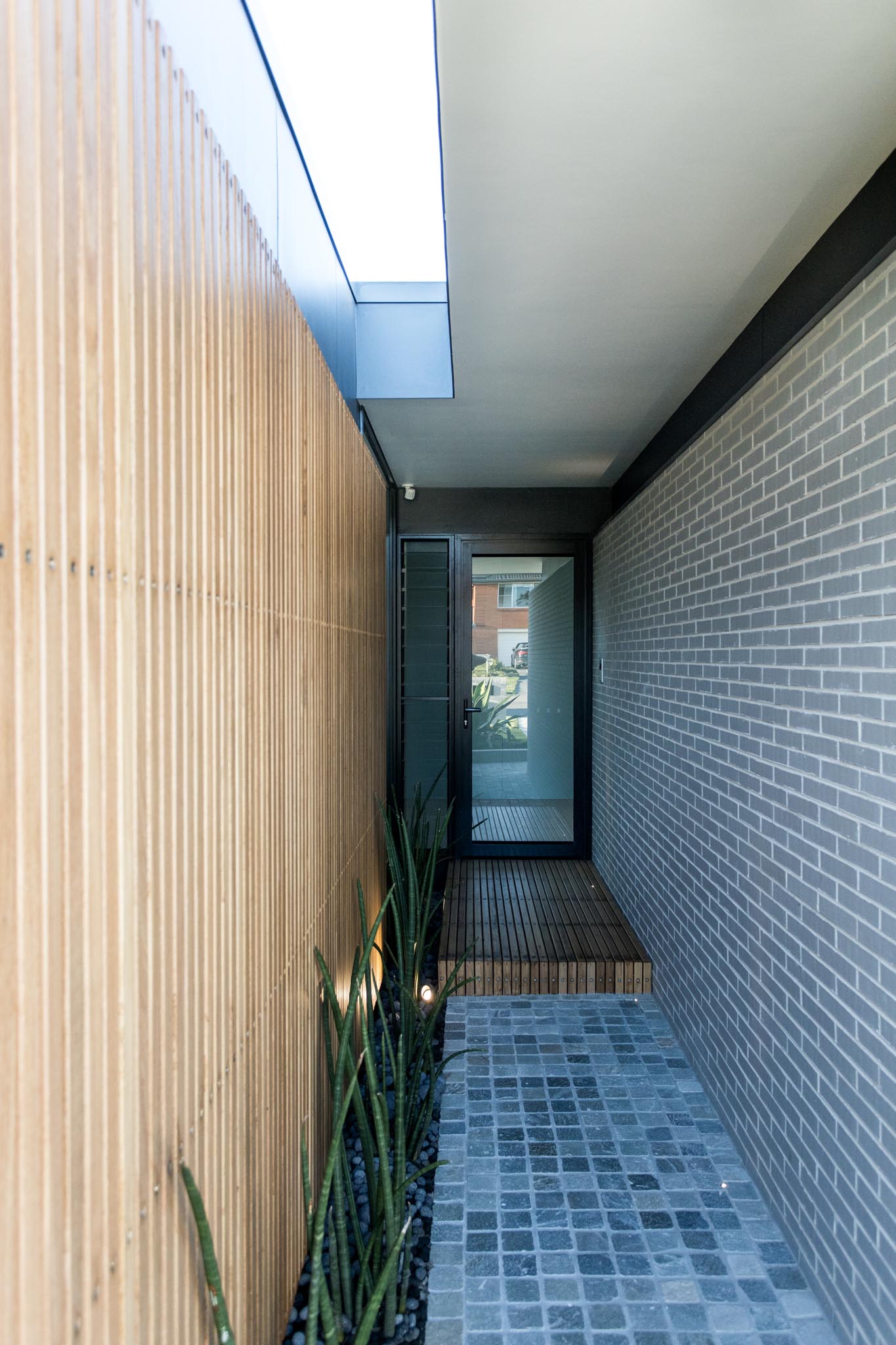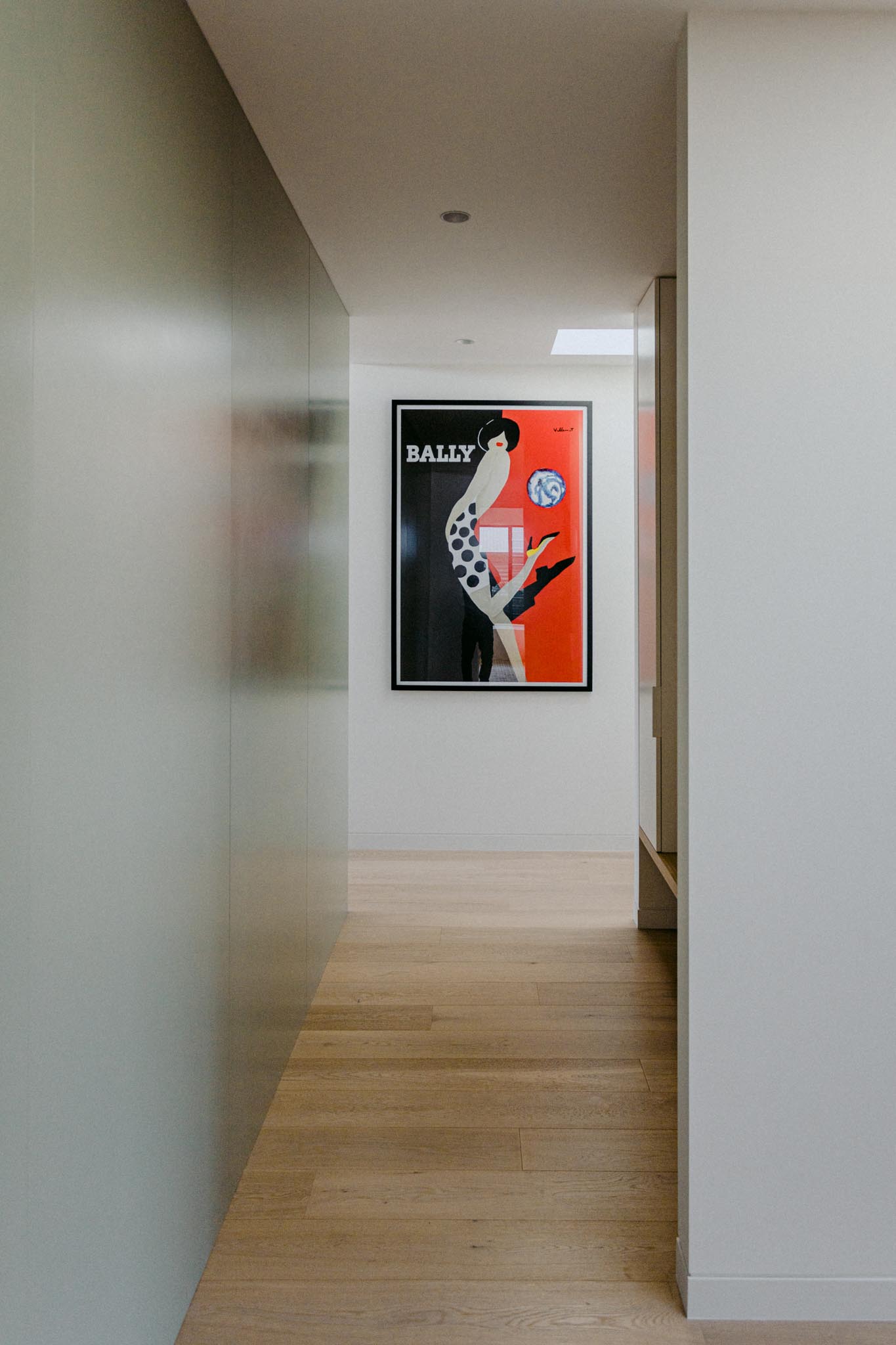 The interiors, designed by Georgia Cannon, include a new dining room with benches that wrap around the corner of the room and provide plenty of seating when combined with the dining chairs.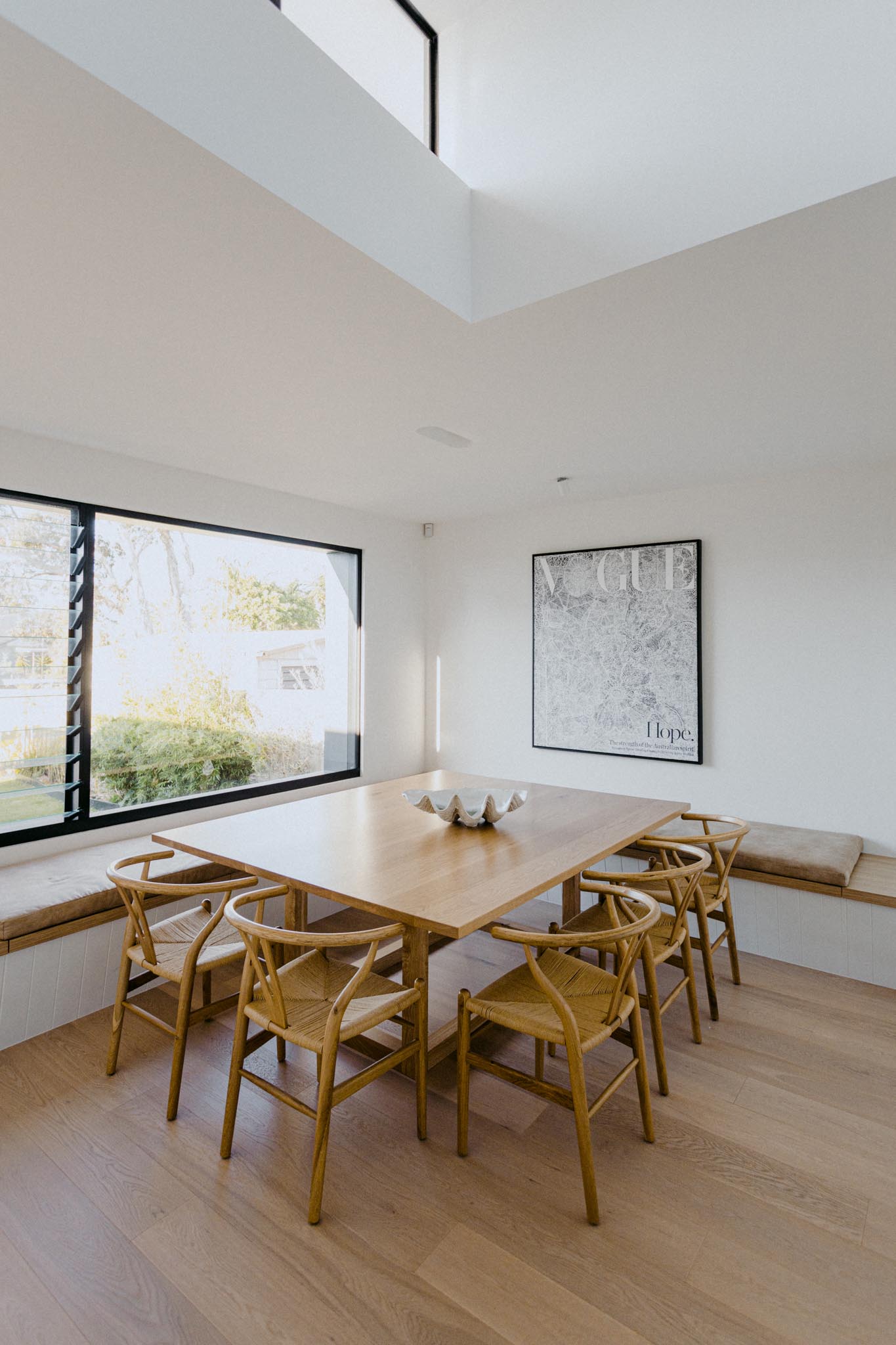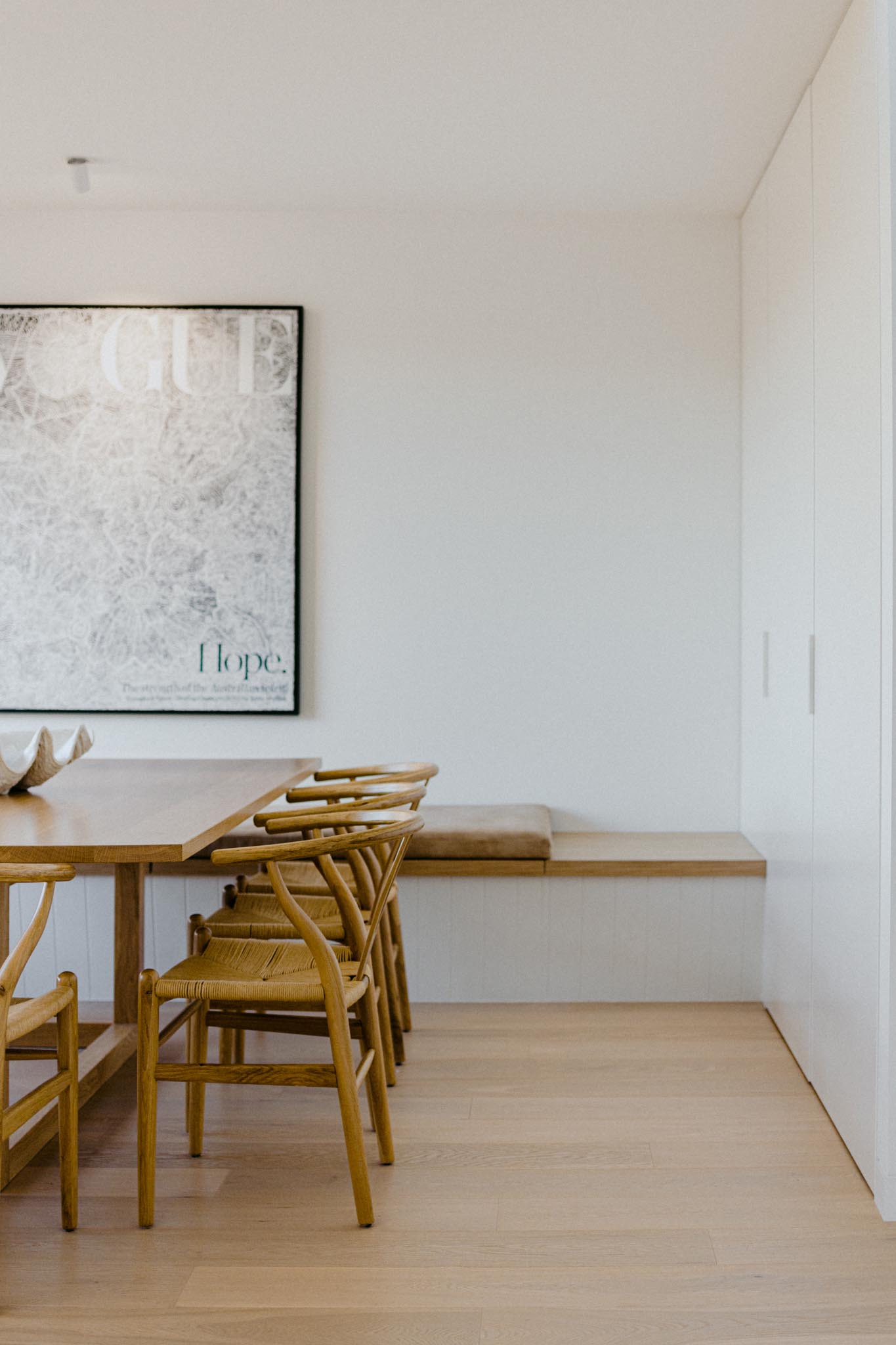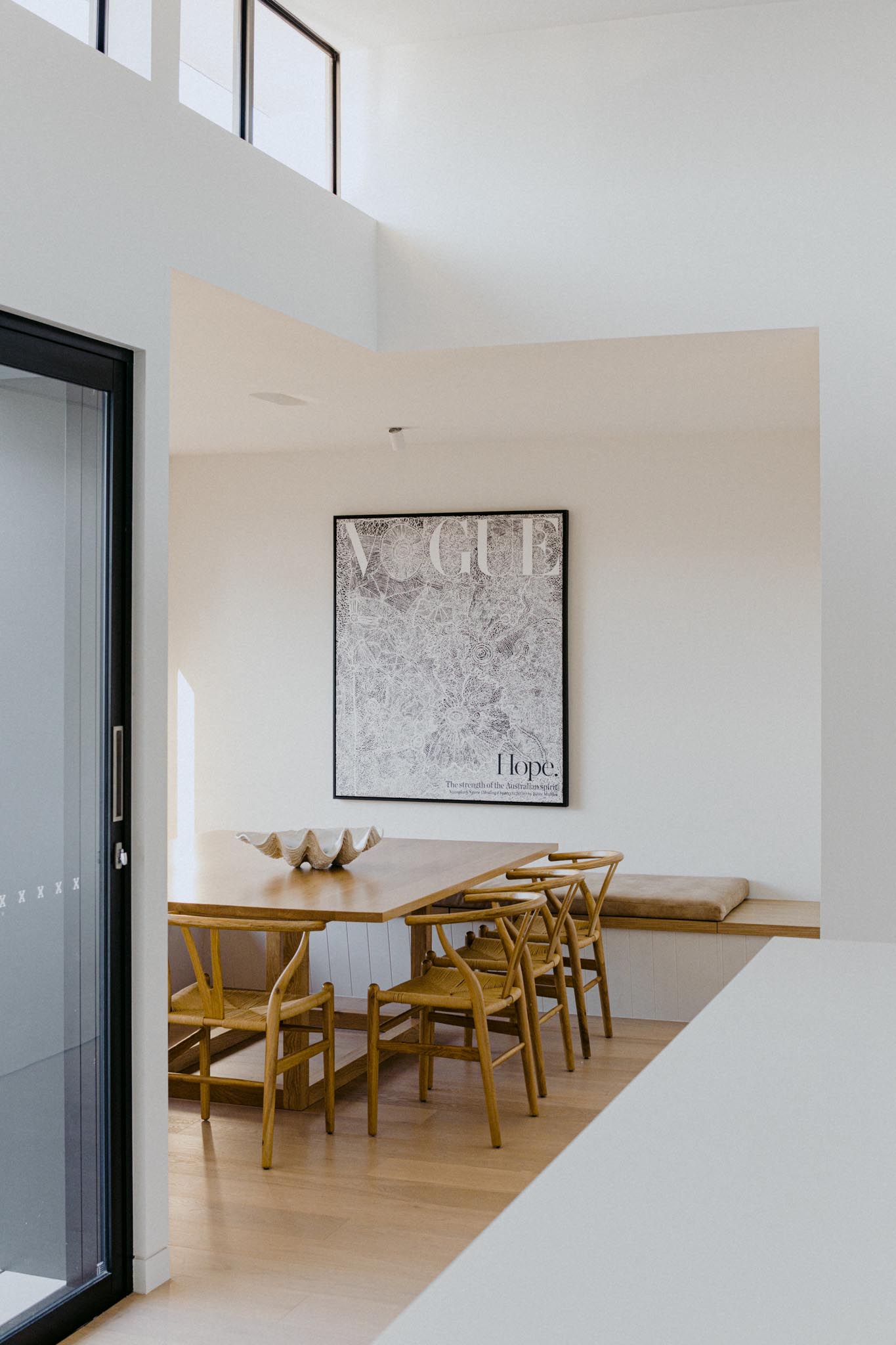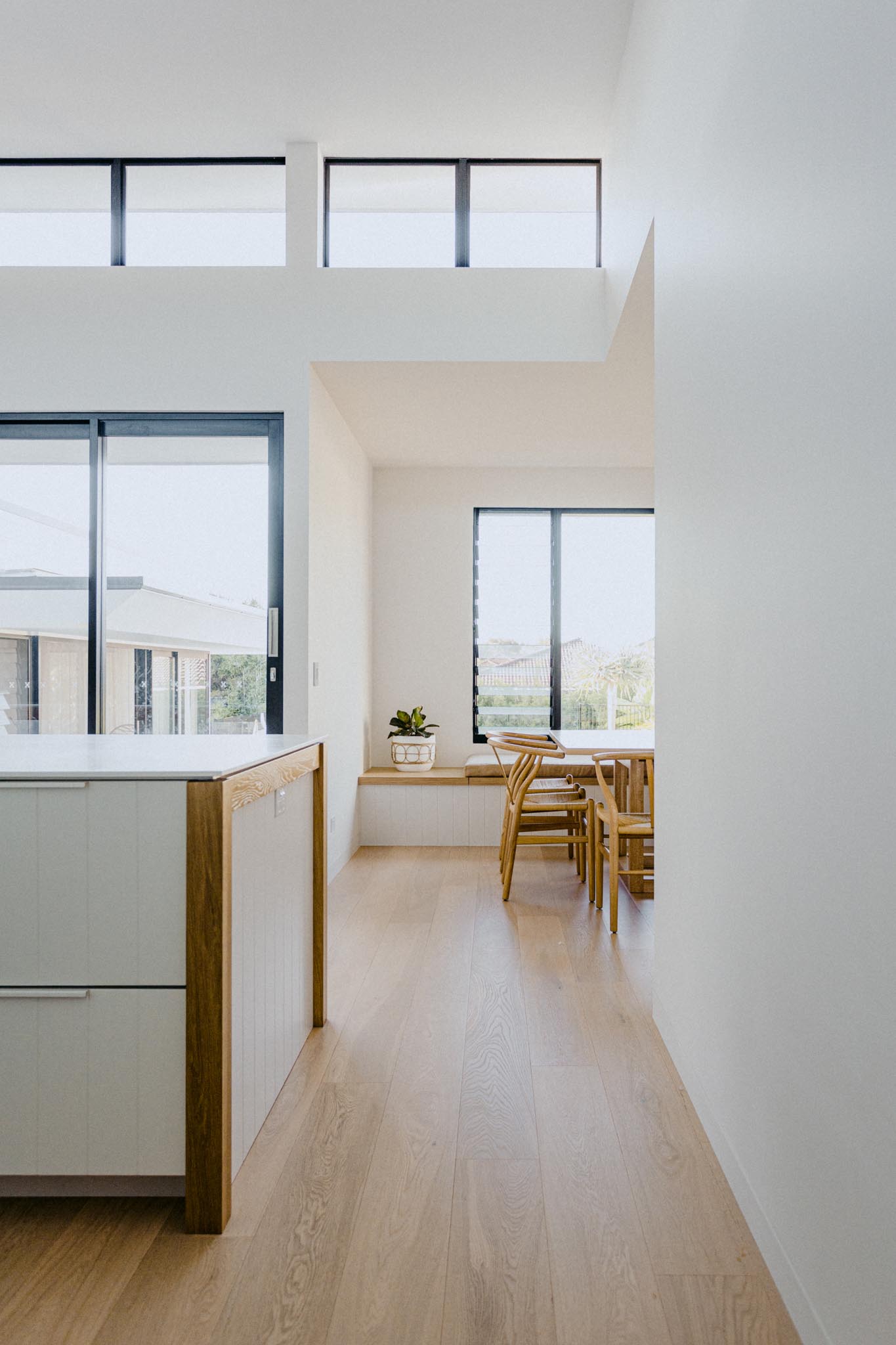 The nearby kitchen has a minimalist design that includes an integrated fridge, and a large white island with wood detailing.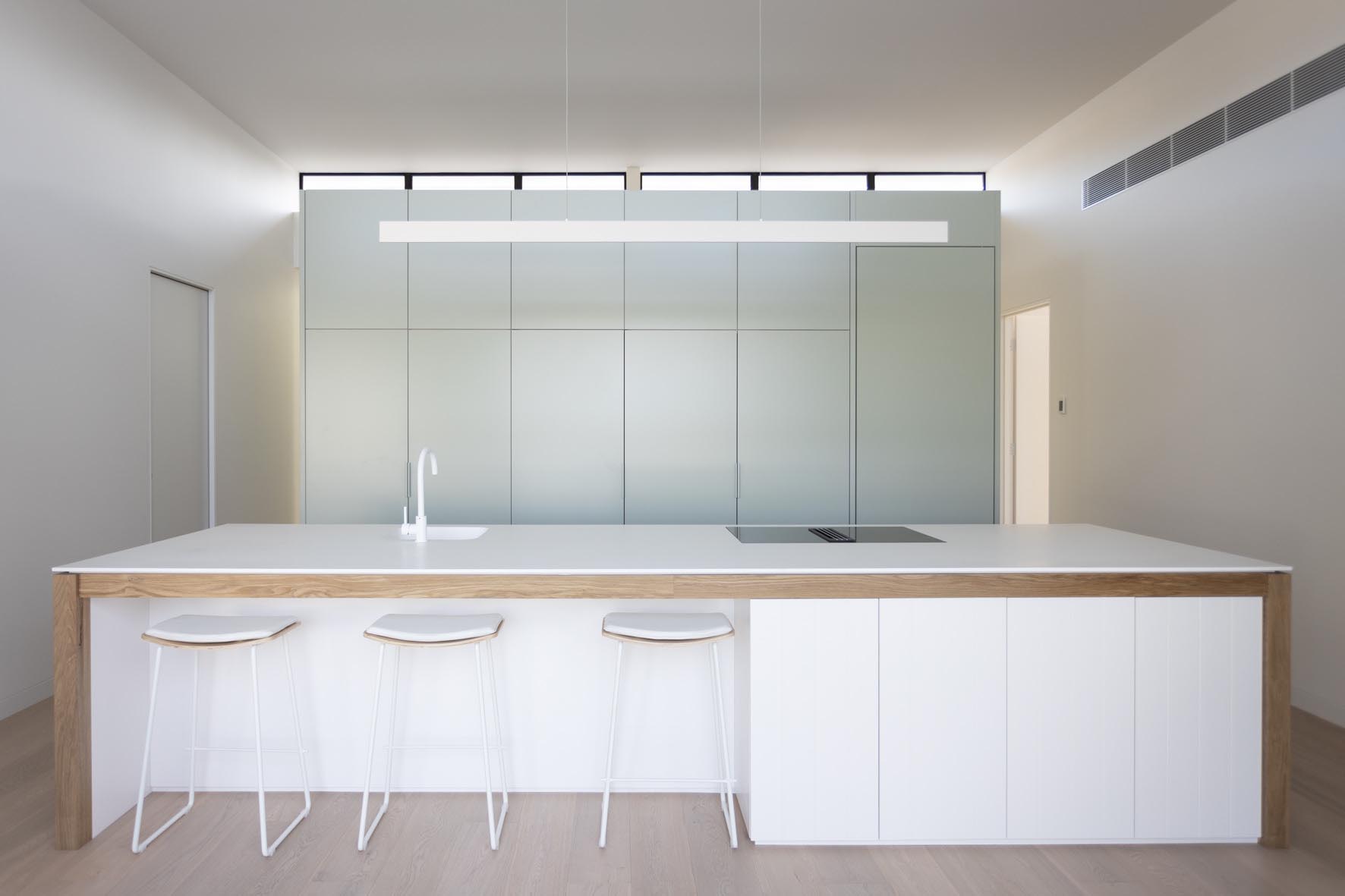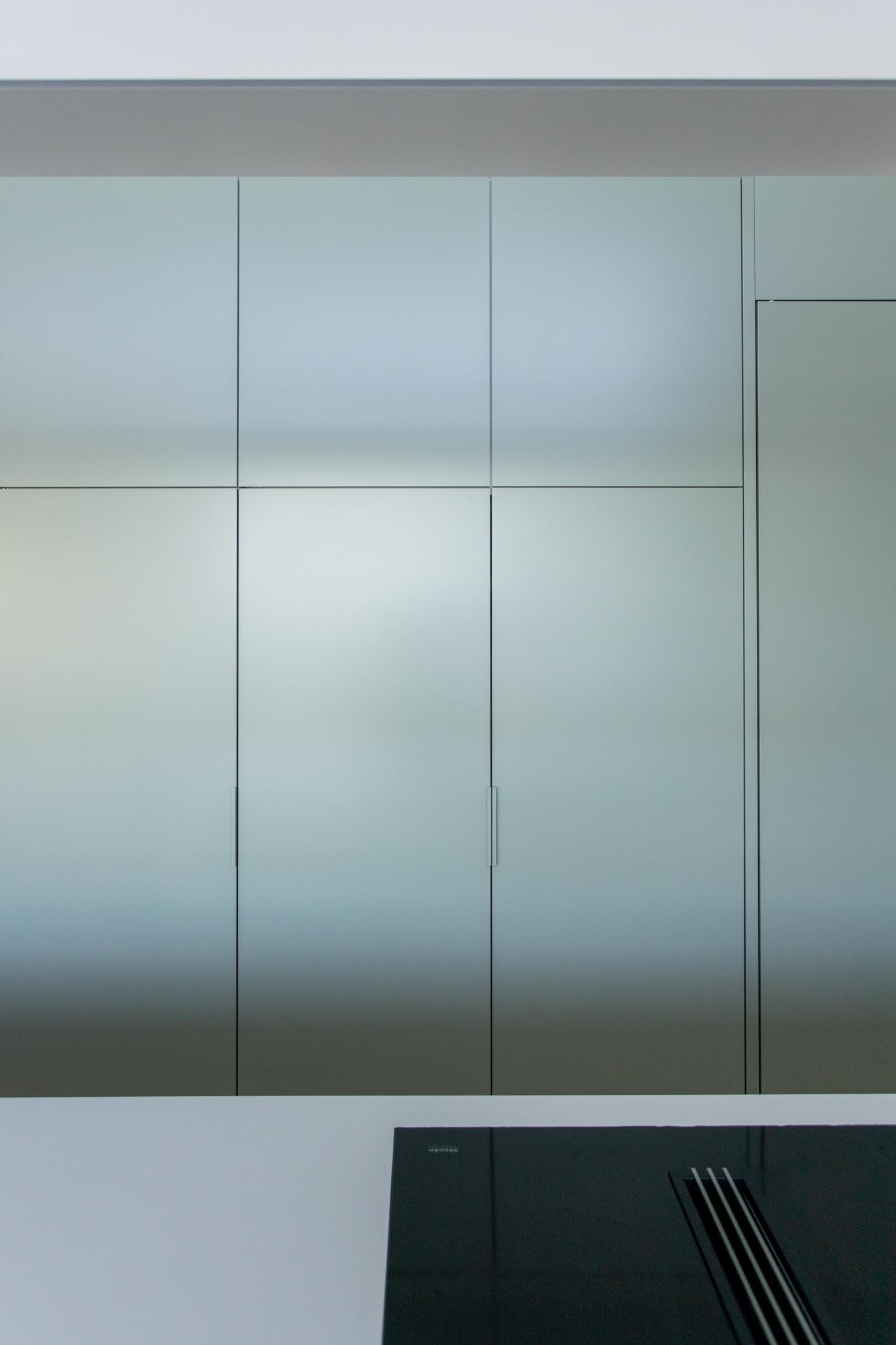 In one of the bedrooms, wood shelving and a desk have been built into the wall, while the window adds natural light to the room.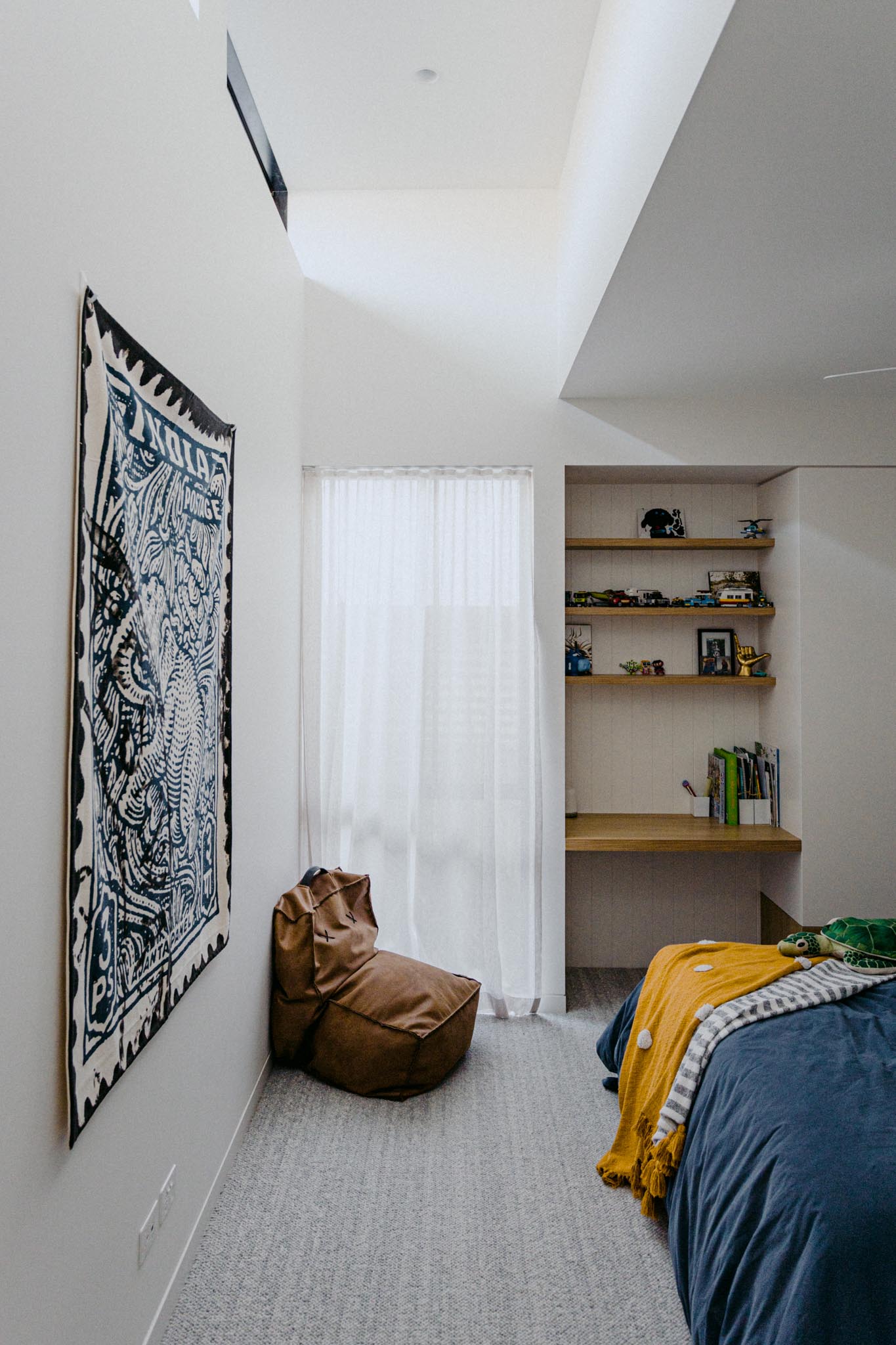 The new bathroom includes a floating wood vanity with a white countertop, round mirrors, white wall tiles, a minimalist pendant light, and a patterned tile floor.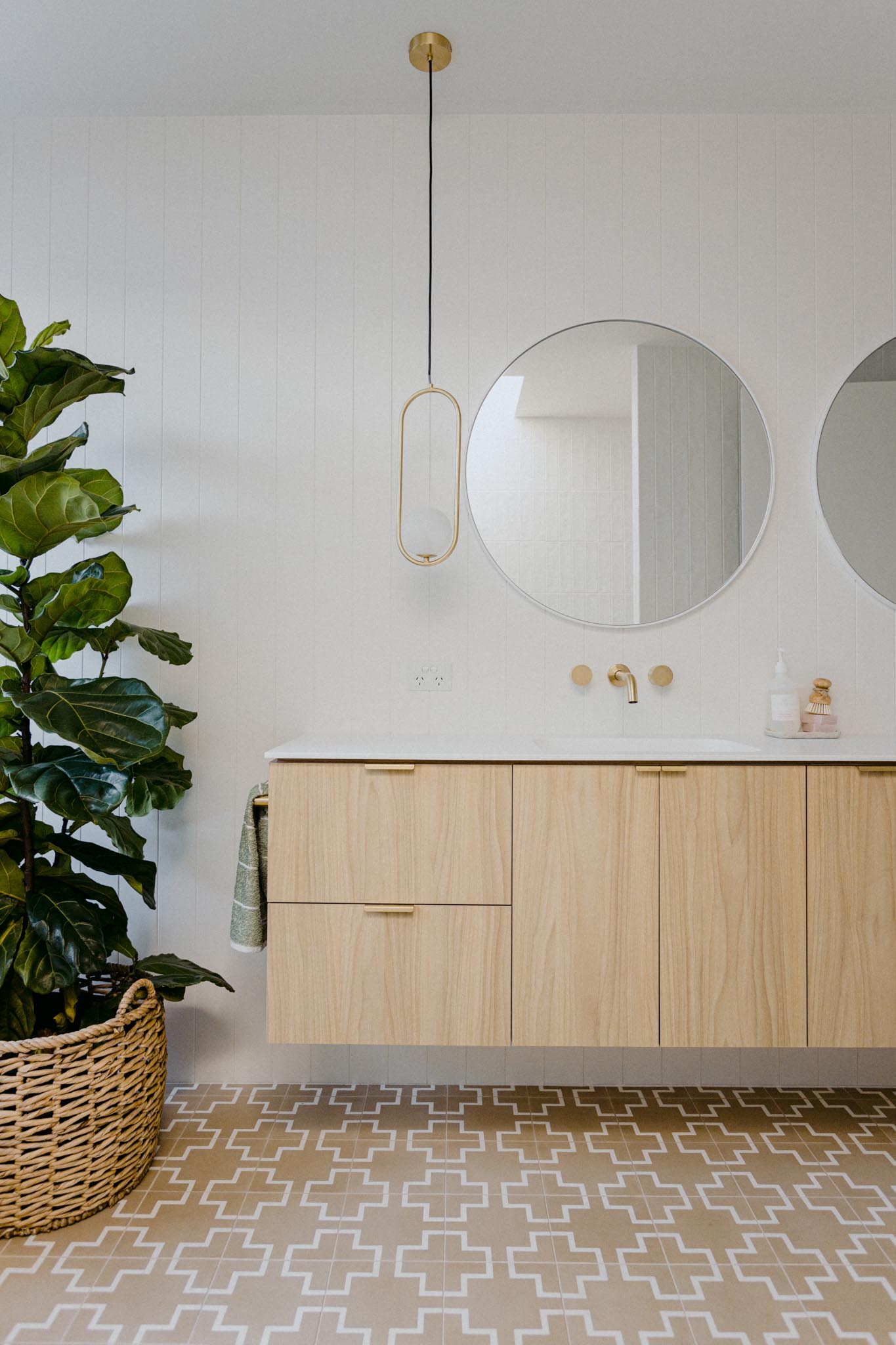 In the shower, there are dual shower heads, a frameless glass door, and a skylight.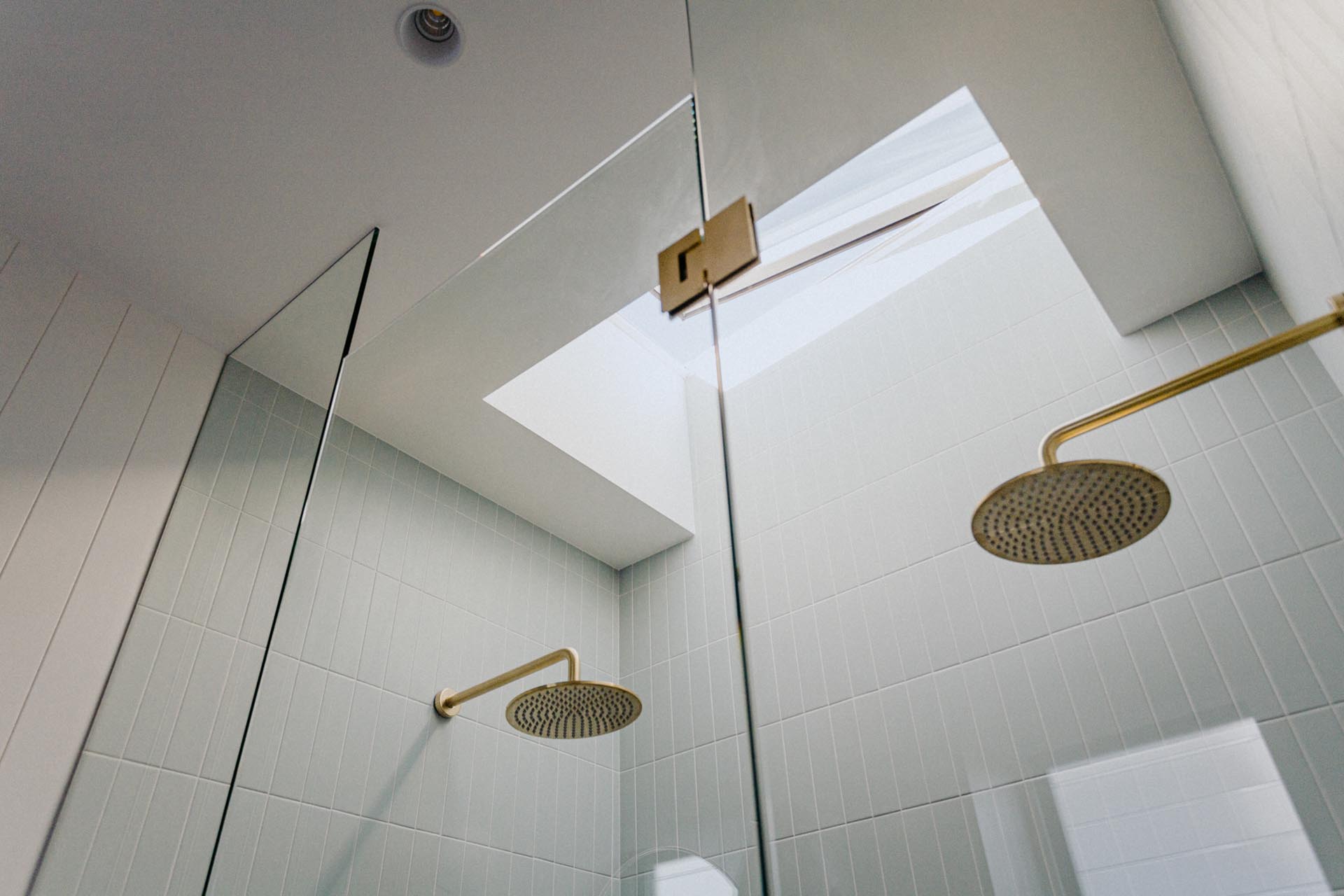 Photography by Damien Furey | Project Architect: Fabric Architecture | Interior Design: Georgia Cannon | Builder: Optimal Building Developments | Electrical: One Connection | Kitchen & Joinery: P.A Zalbergs | Engineer: Phillips Burton