Included as part of the new Tom Raffield homewares collection to be launched on the 20th of March, the Housel Shelf combines a hoop with a small shelf.

Shaped from supple ash wood, the shelf component seamlessly floats within a flowing steam bent hoop, creating a practical space to display various items.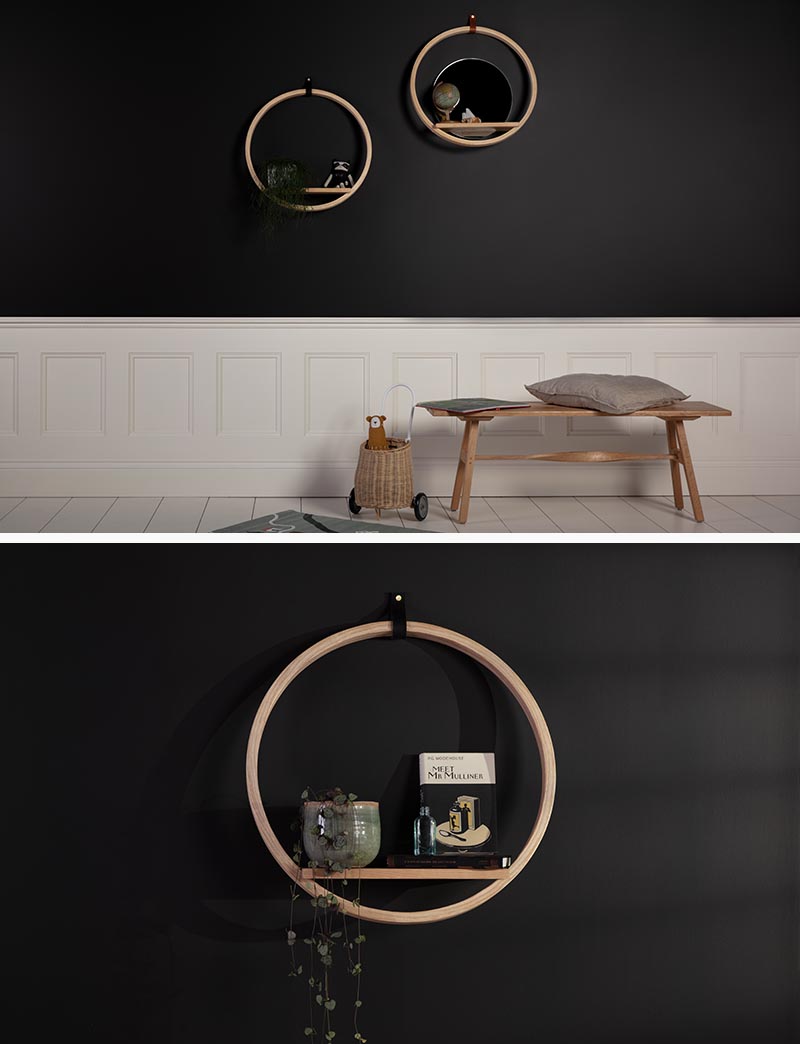 The Housel Shelf can also have a mirror added to expand its use, making it a unique option for a entryway or bathroom. The shelf hangs by a tan, brown or black leather hanging strap that's completed with a brass screw cover.