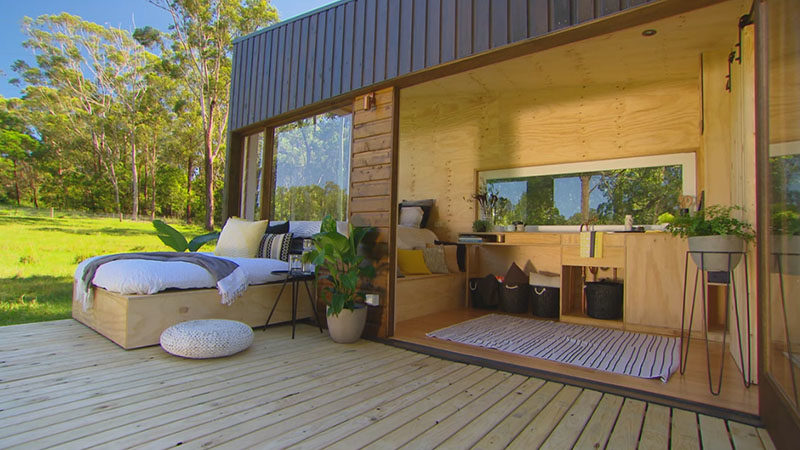 Johanna Griggs of Great Home Ideas met up with architect Paul Sofronov of Archemy, to have a look around his newly built tiny house.
The tiny house, which measures in at just 19 feet x 7 feet (6m x 2.4m), has a simple modern design that's covered in cypress pine cladding. Two siding doors were used to create the large picture window on the end of the house, while a large pivoting glass door opens the interior to the deck.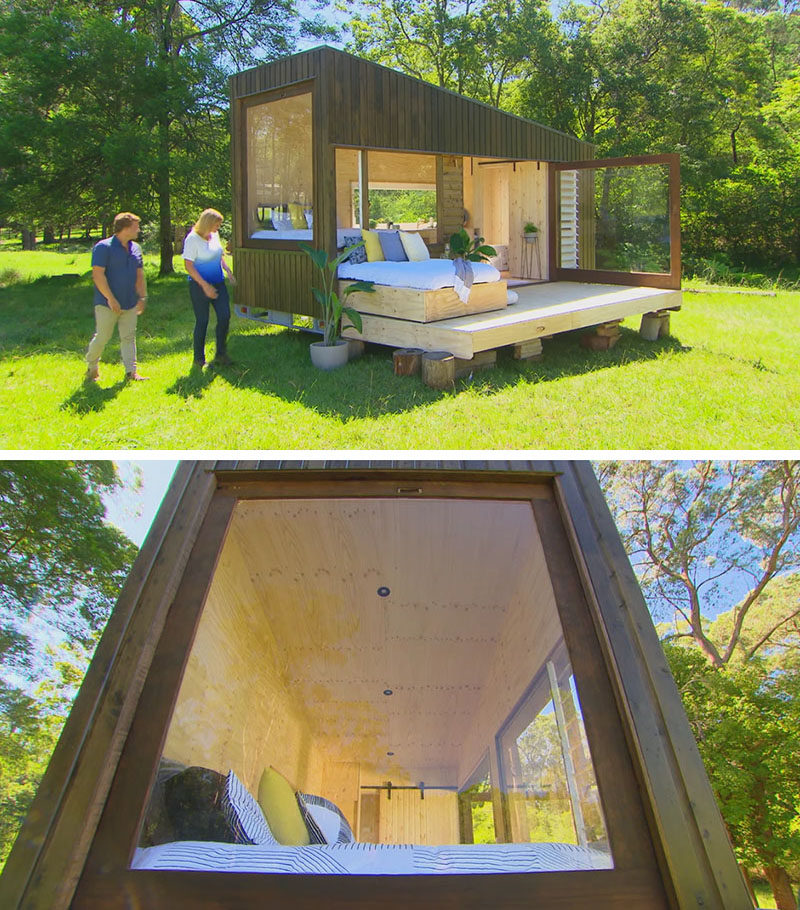 ---
The deck has a daybed that slides out from within the tiny house. The daybed also had hidden storage within it.
---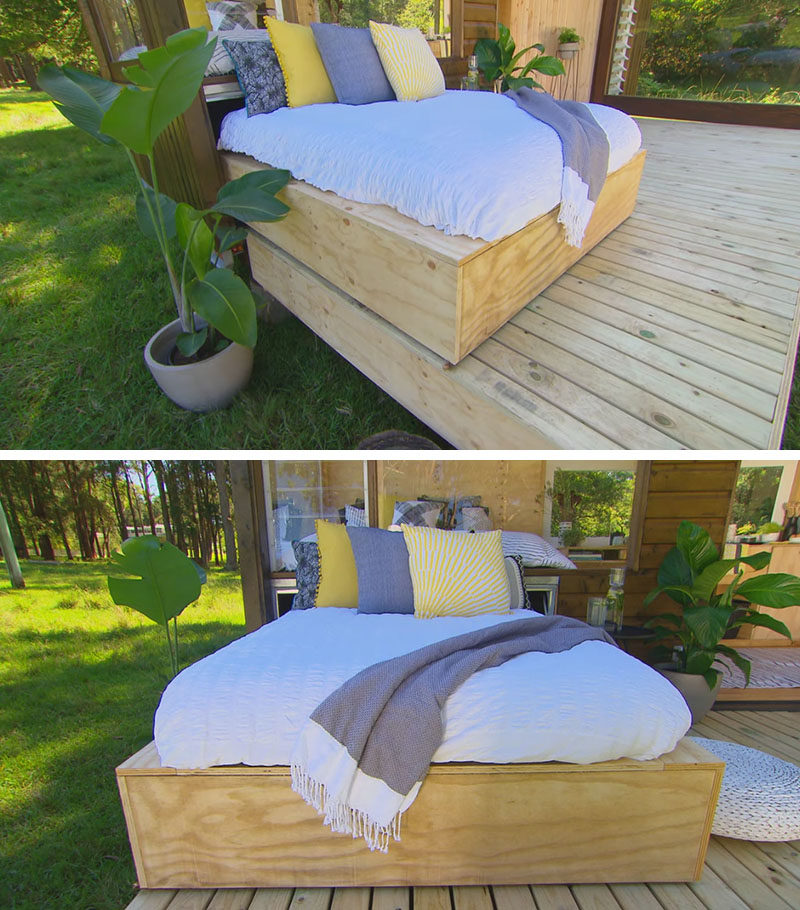 ---
Inside, there's a raised bed at one end, that takes advantage of the window views. A small bench that doubles as a step also provides additional storage.
---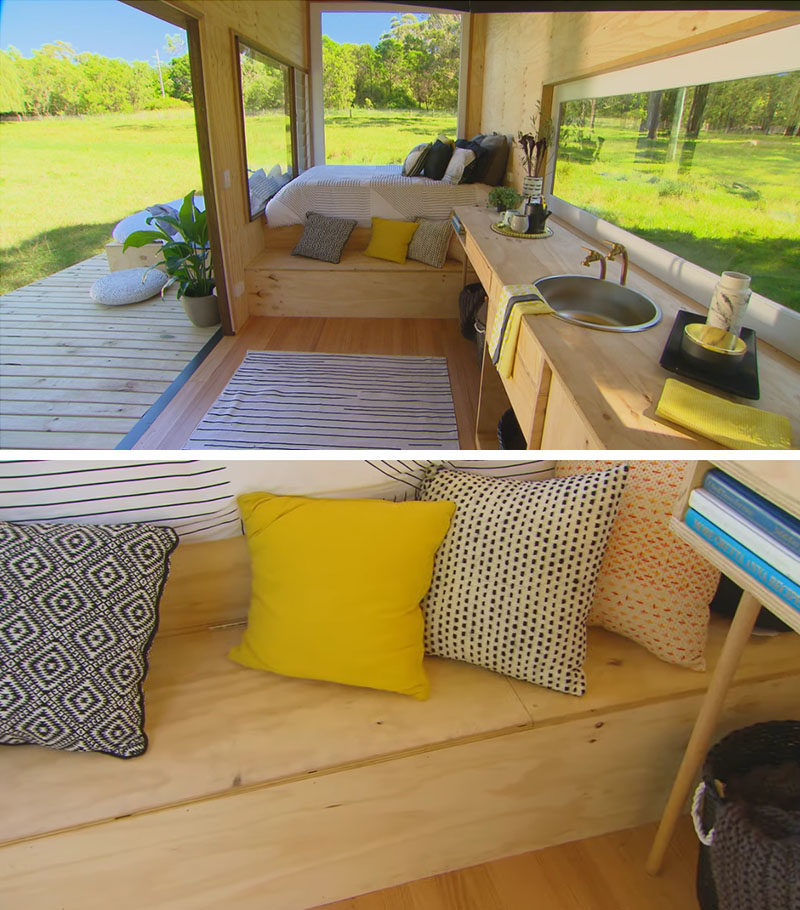 ---
Adjacent to the sleeping area is the kitchen, where a window has been used as a backsplash.
---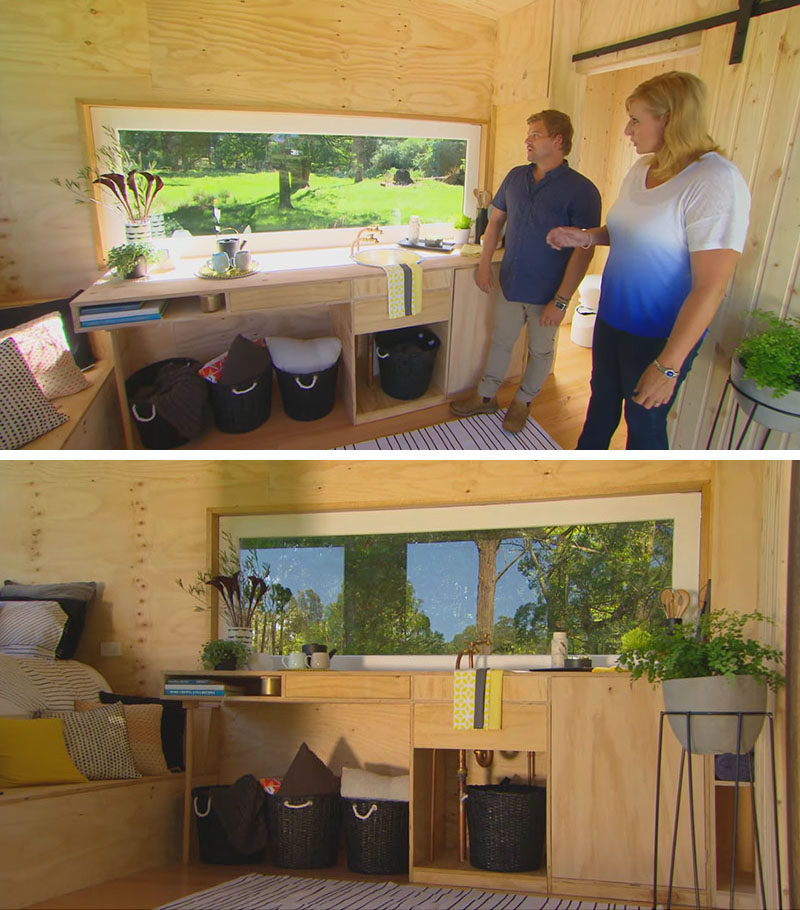 ---
Hidden behind a sliding barn door is the bathroom, where louvre windows on each end of the room provide natural light and fresh air.
---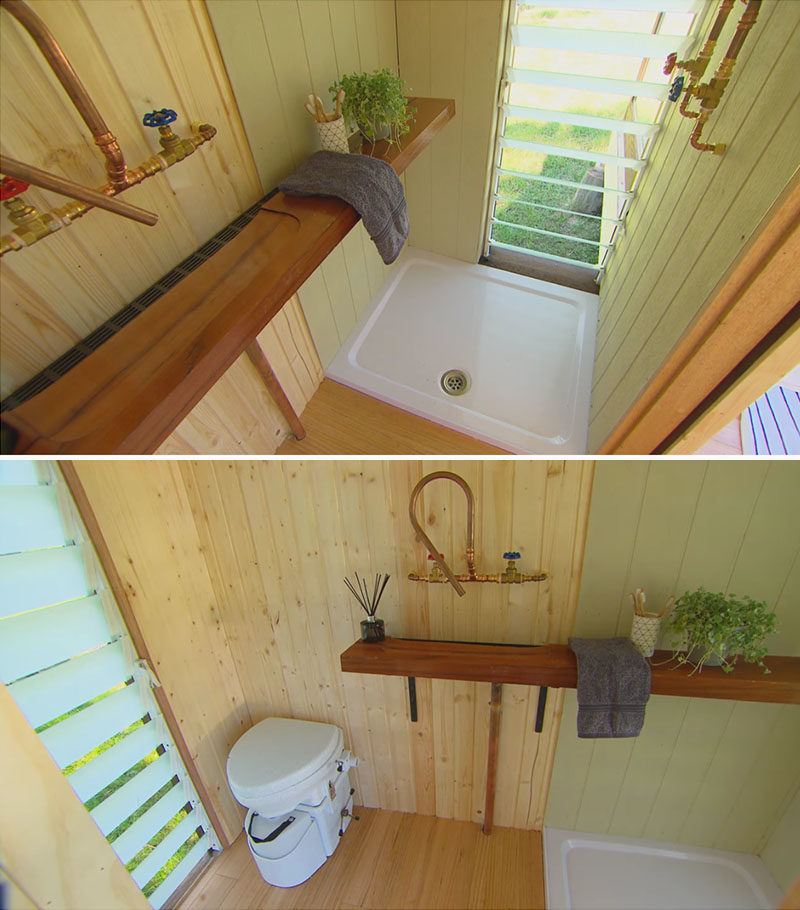 ---
To learn more, you can watch this video about the tiny house. The part about the tiny house starts at about 3 minutes into the video.