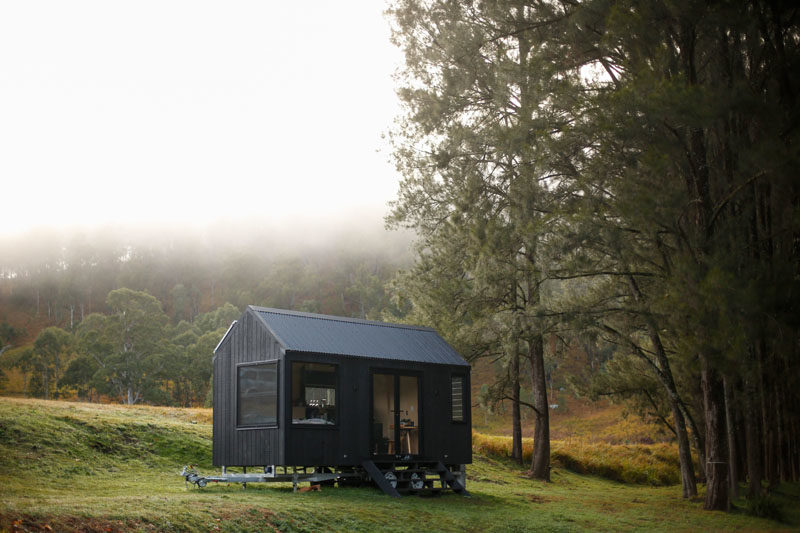 Design and build studio Fresh Prince, has completed a modern tiny house that acts as an off-the-grid cabin.
The cabin, clad in Weathertex (a carbon neutral product of compressed sawdust and wax panels), measures in at just 150 square feet (14 sqm), is prefabricated, and portable.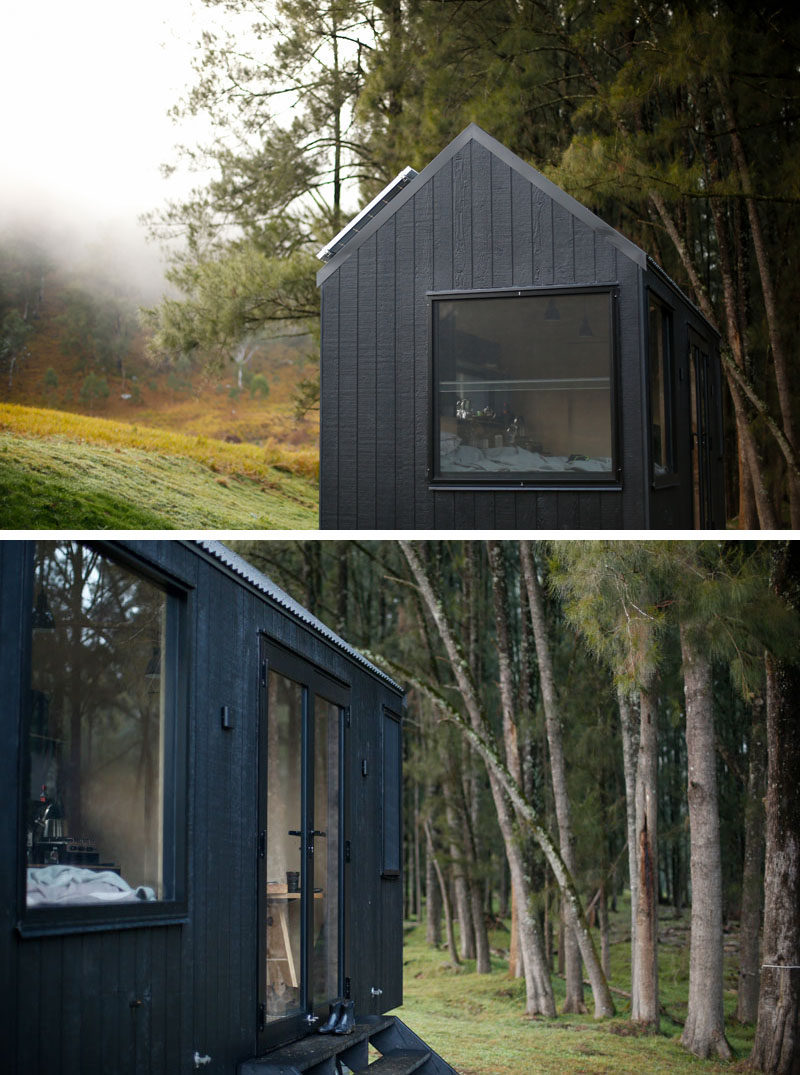 ---
Black-framed glass french doors can be opened to help make the interior feel larger. Just inside the doors is a small corner dedicated to a round table and a pair of stools.
---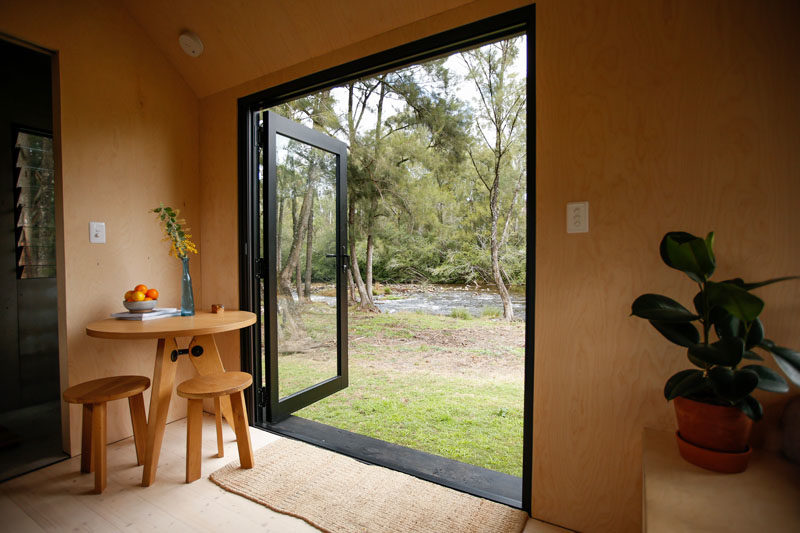 ---
At one end of the cabin is the open bedroom, that has two large windows, providing natural light and views of the trees outside. Storage has been added underneath the bed, and also acts as a bench to sit on.
---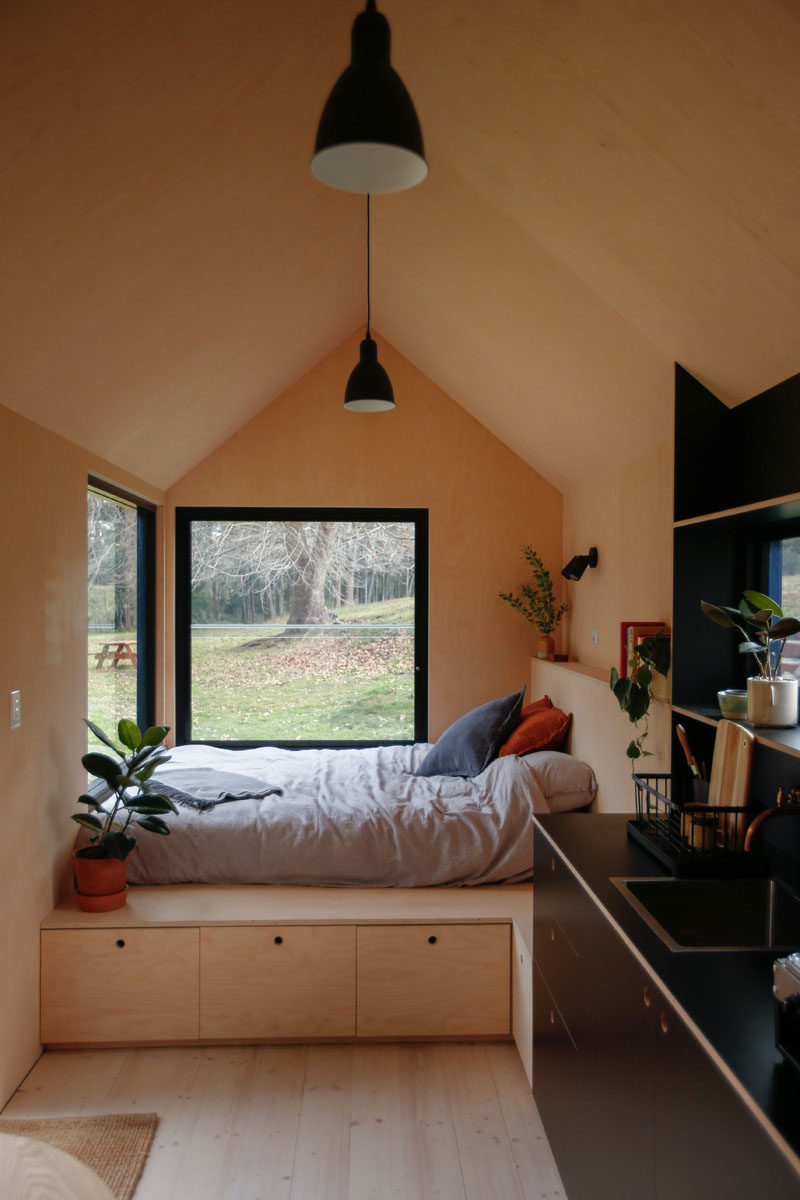 ---
The cabin has a cathedral ceiling adding to the sense of openness, while the dark kitchen cabinets and shelving are located around a long horizontal window.
---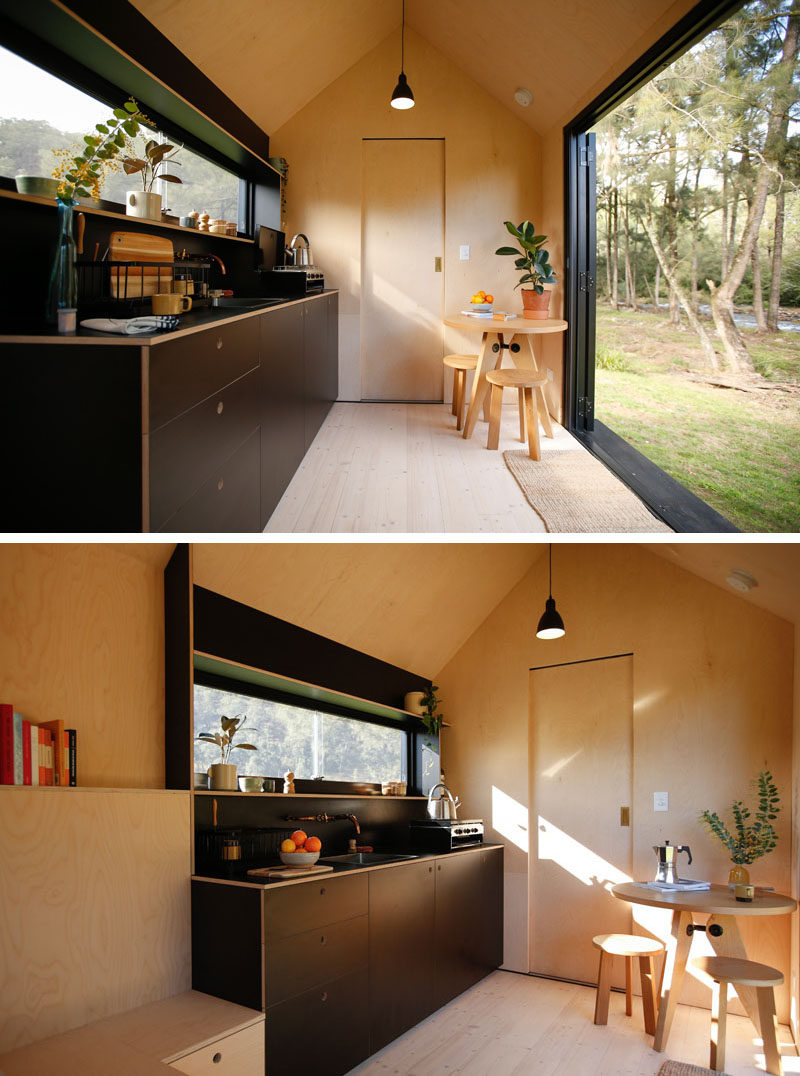 ---
A sliding door opens to reveal the bathroom, where there's a composting toilet, vanity area, and a shower.
---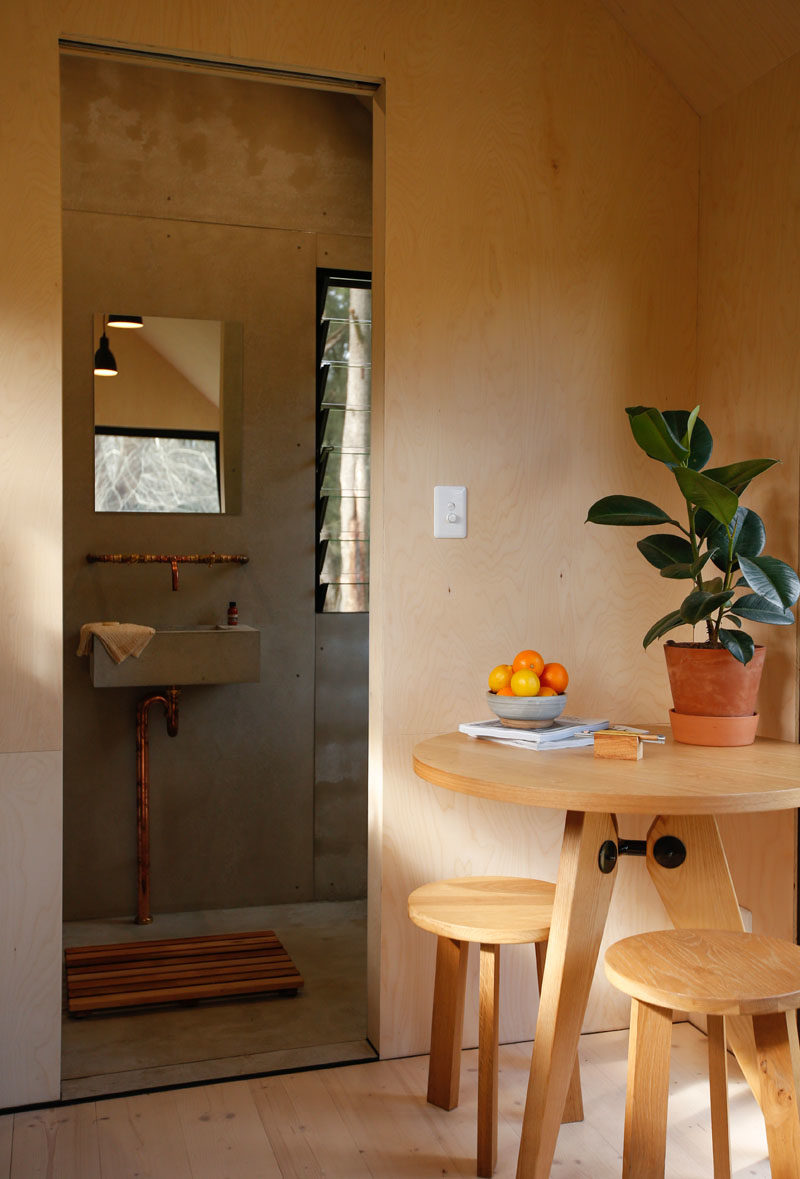 ---
The concrete basin and copper faucet adds an industrial look to the bathroom, while louvre windows in the shower help the air circulate.
---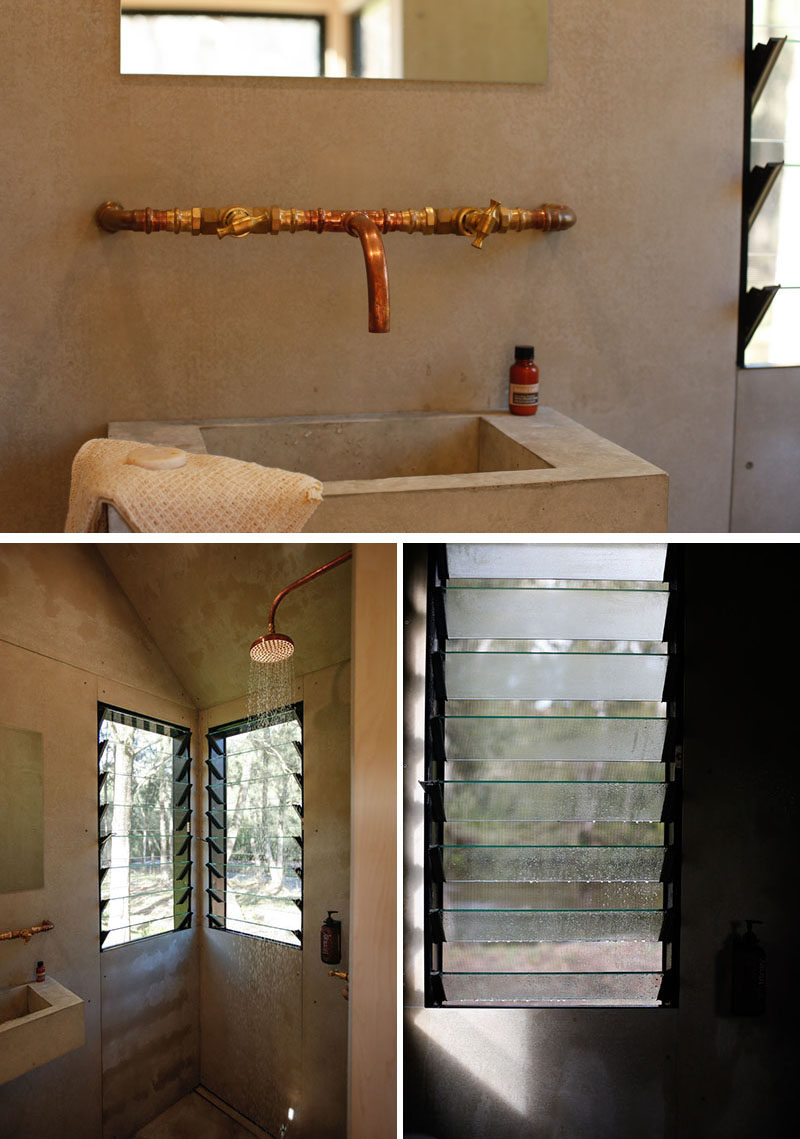 ---
Get the contemporist daily email newsletter – sign up here