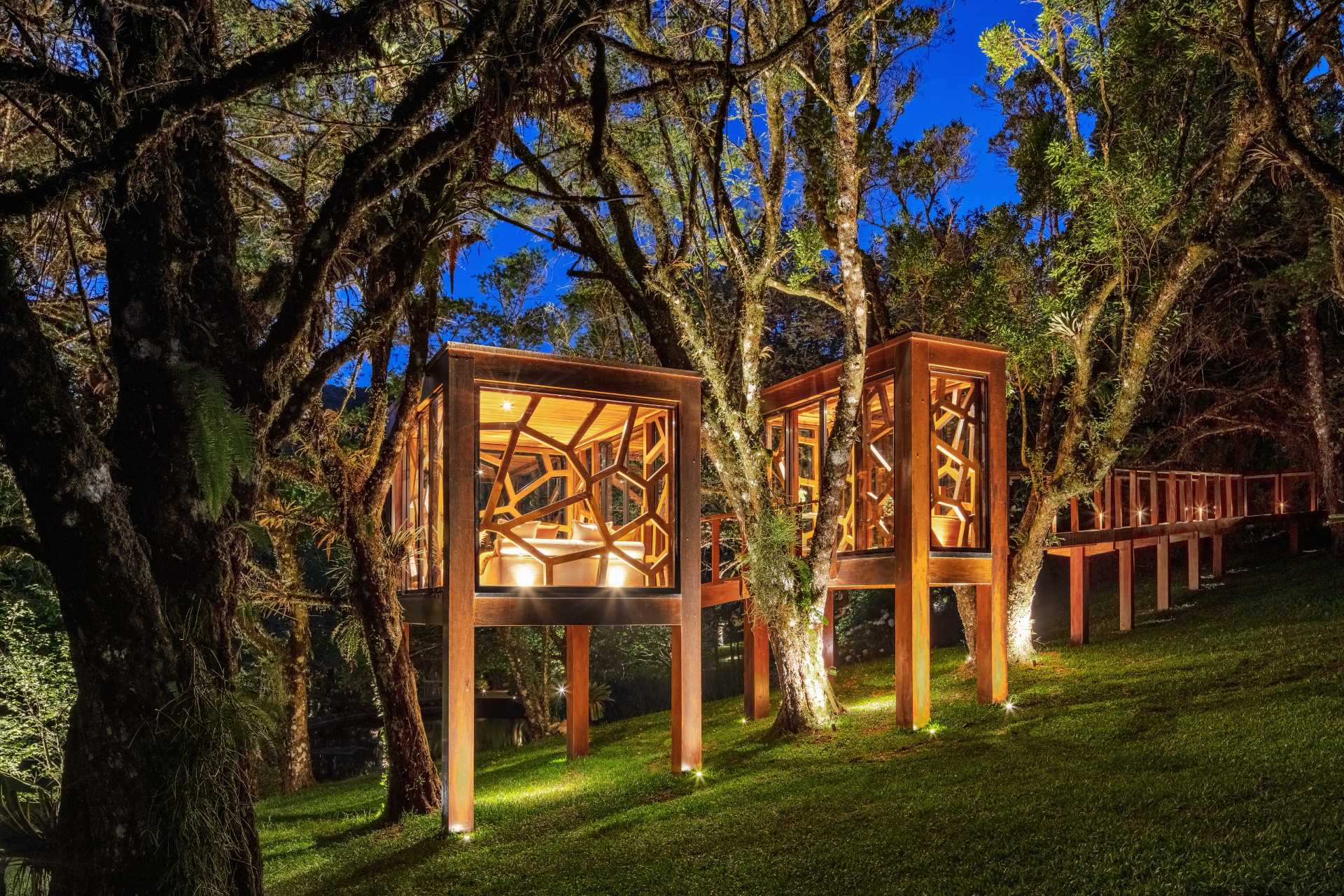 Architecture firm Studio MEMM has designed a tree house for their clients that could be used by both children and adults.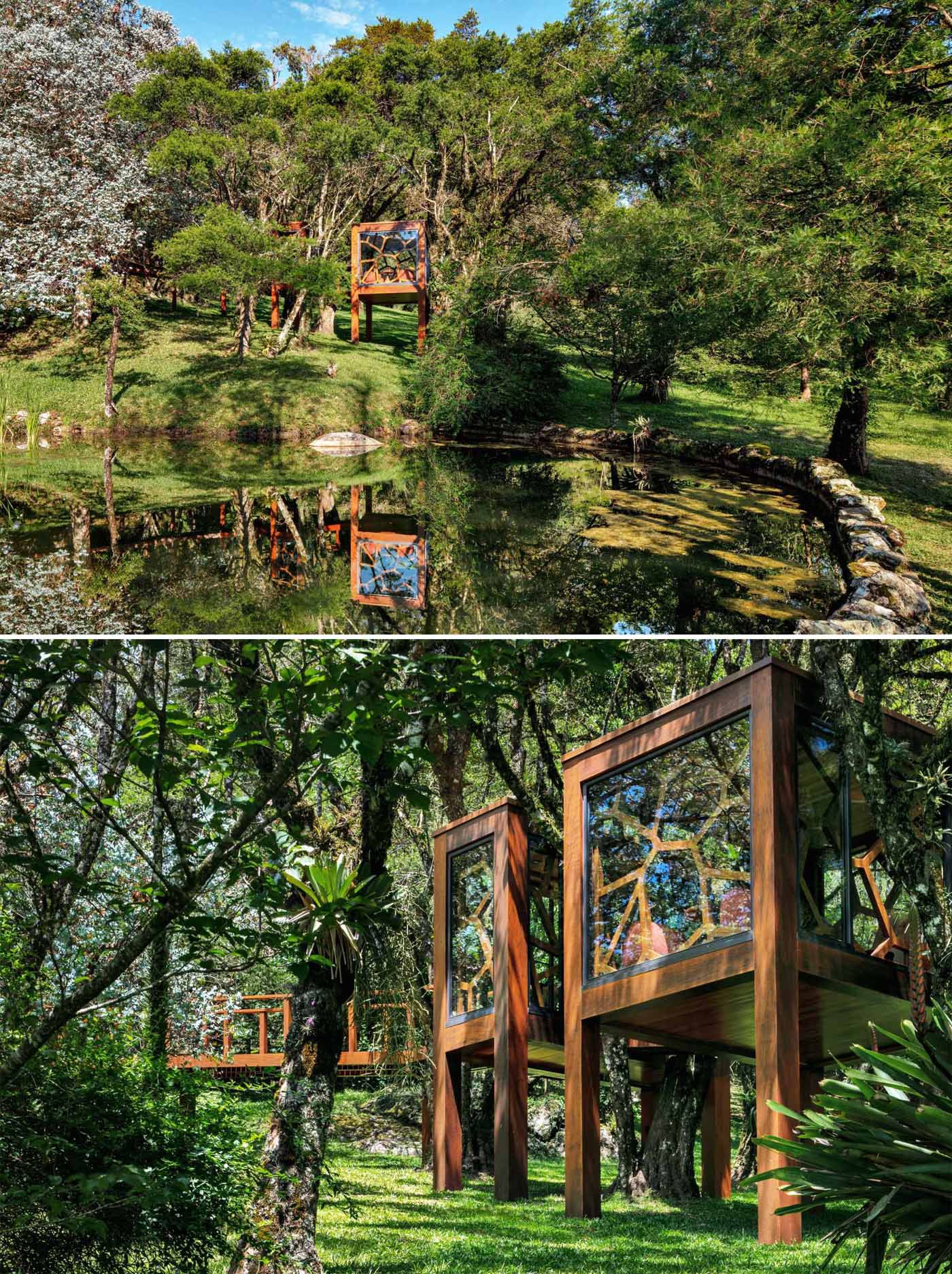 Located in the middle of the Brazilian forest, the design of the treehouse was inspired by the geometries of the surrounding sycamore leaf structures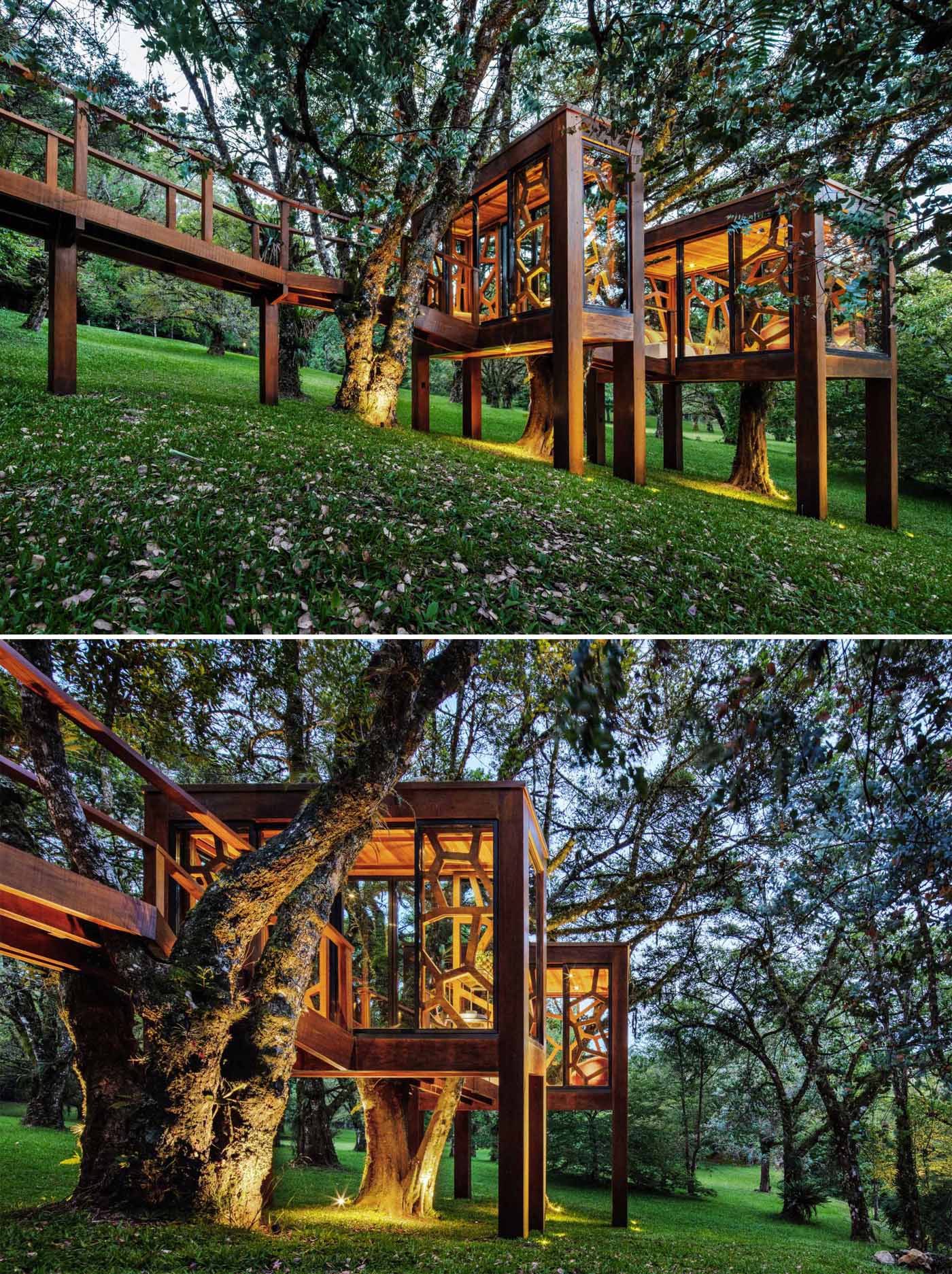 Initially conceived in wood, the frames were replaced by dark graphite finish aluminum ones, due to their more slender character contrasting color, and ease of attaching the glass to the facades.
The decorative wood elements were industrially built with glued laminated timber and cut in a CNC system, and are featured on both the interior walls.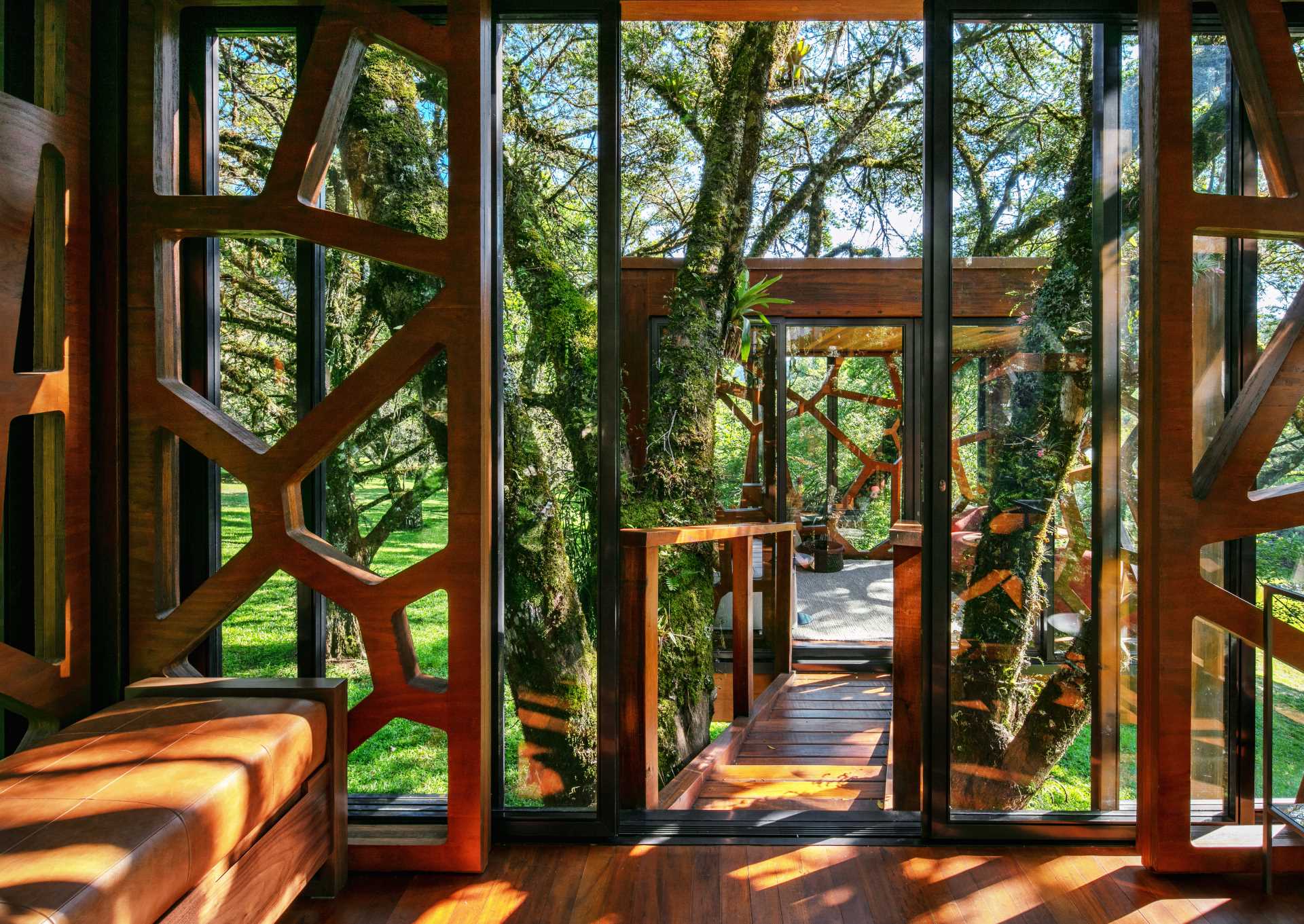 The tree house is comprised of two separate spaces, the first is a reception room, while the second, is more of a living room.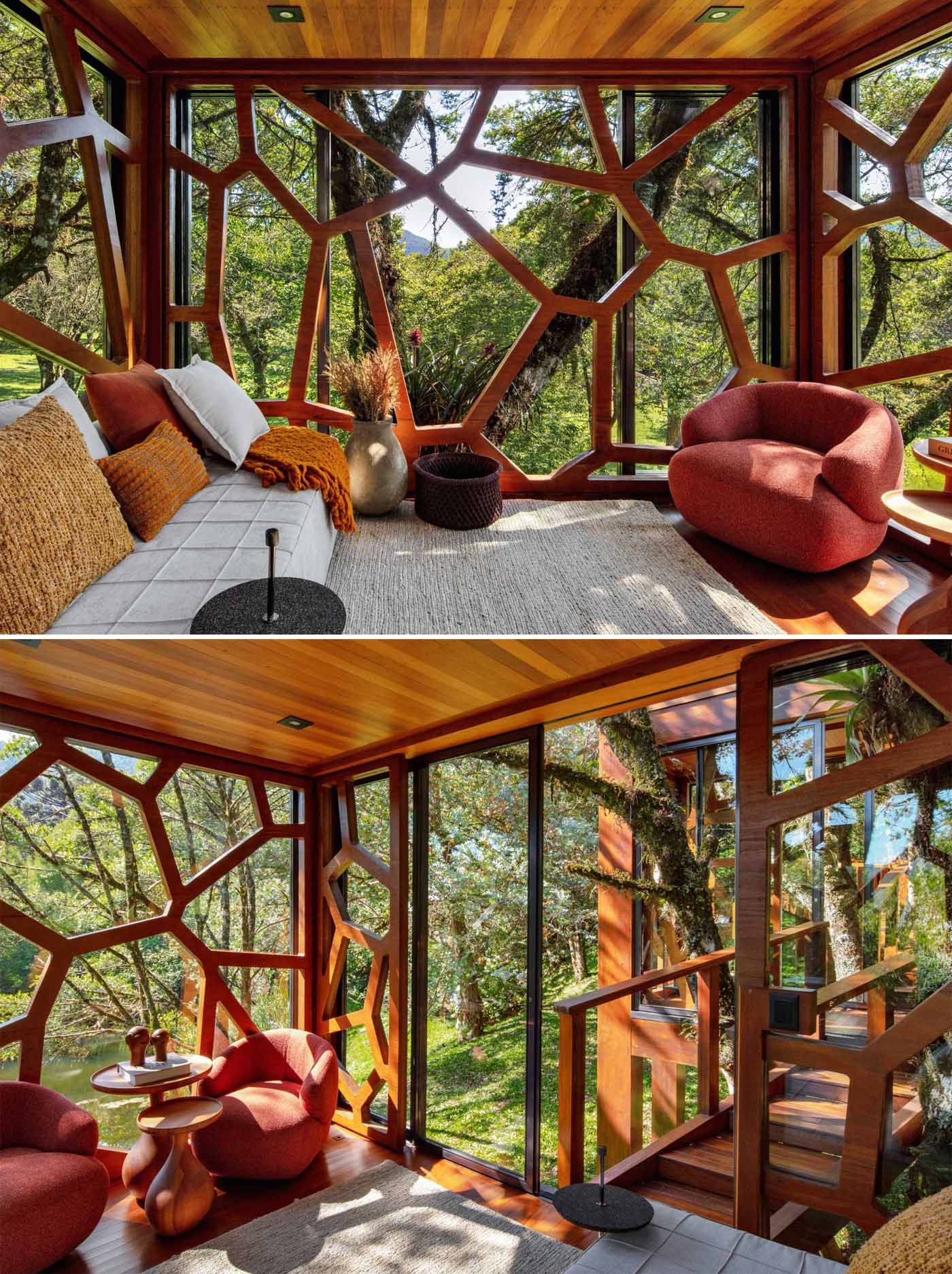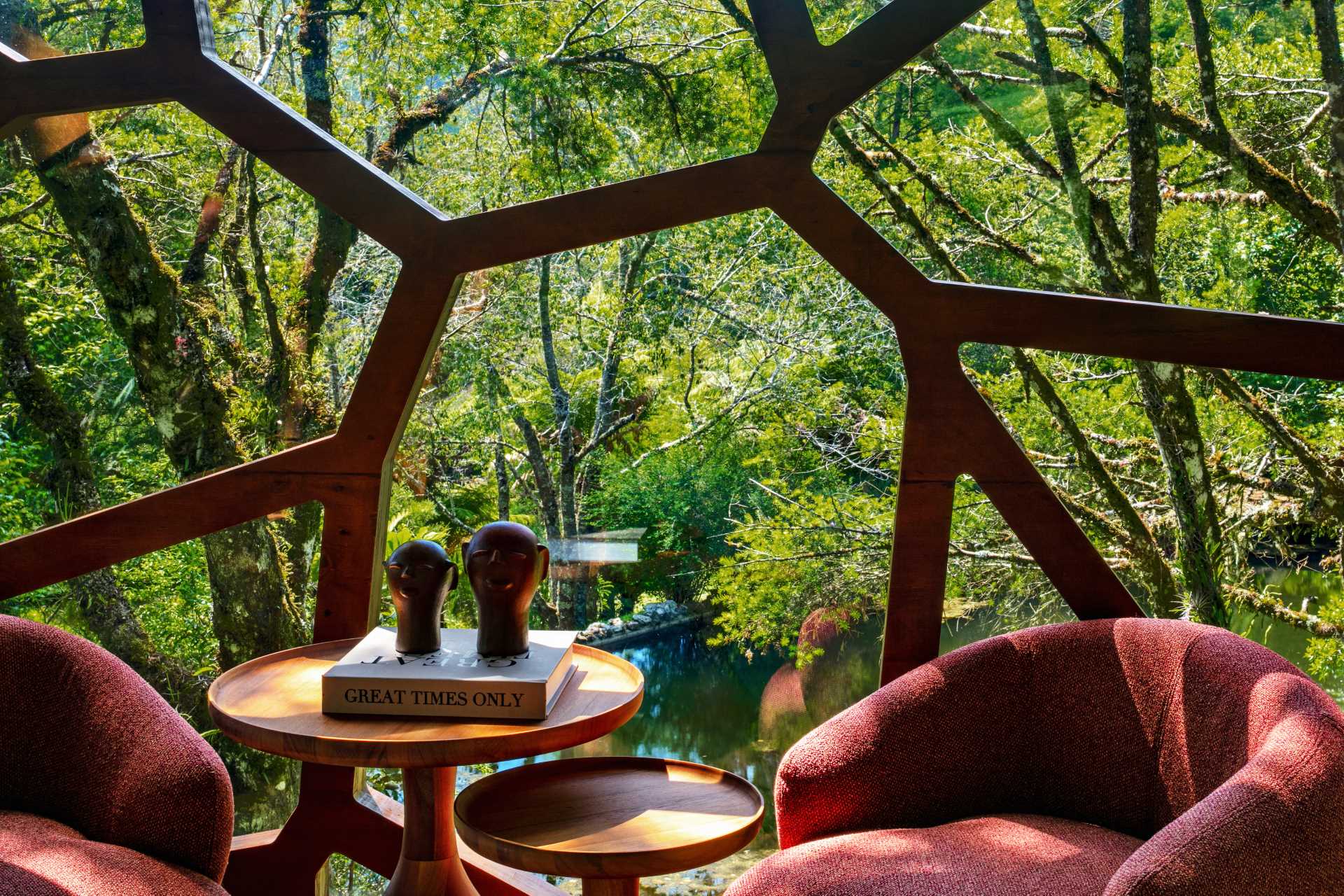 Connecting the two spaces is a small bridge. At night, the tree house is lit up like a lantern, highlighting the organic leaf-inspired design.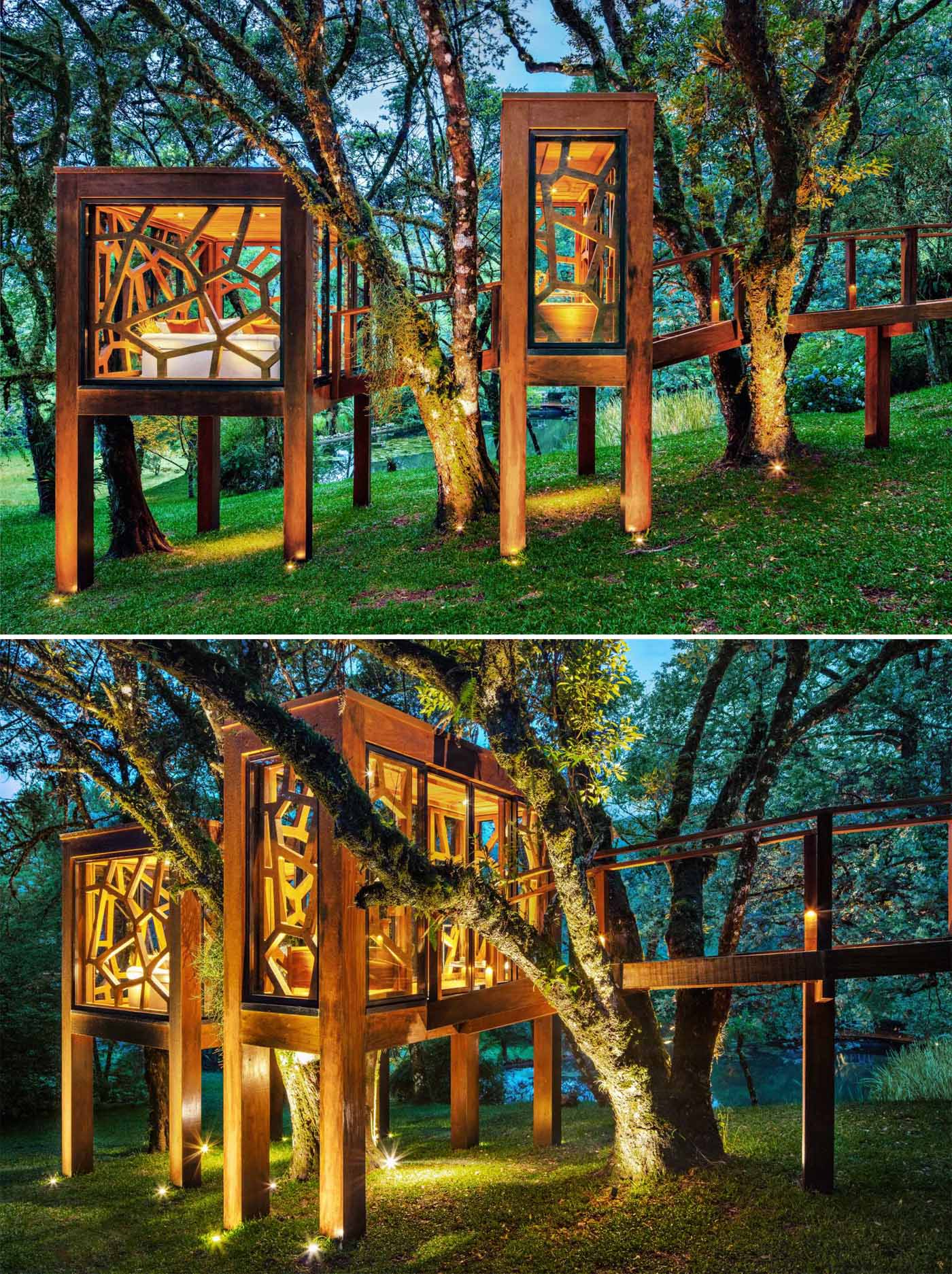 Photography by Nelson Kon | Architecture: Studio MEMM | Construction: Construcoes Joao Trombada