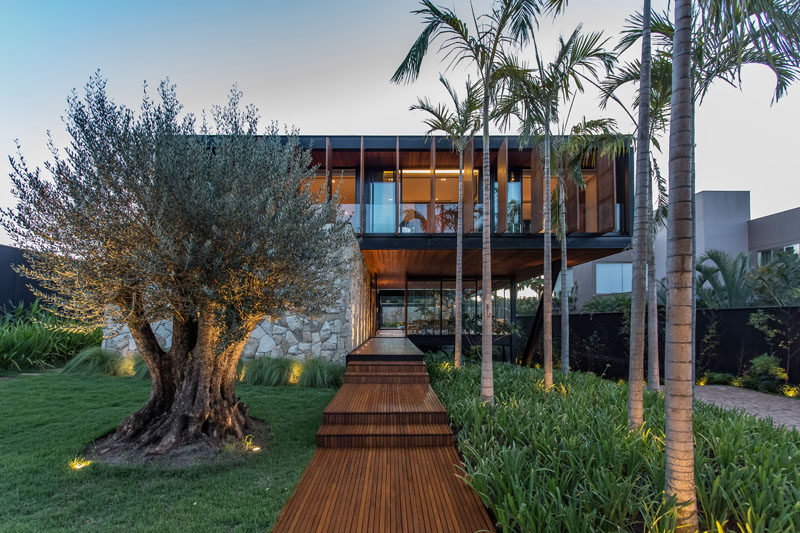 F: POLES architecture have designed the A.B Residence, a new and modern home that's located in Brazil.
At the front of the multi-storey house, a wood path leading to the front door is surrounded by lush landscaping on one side, and a lawn with a single tree on the other.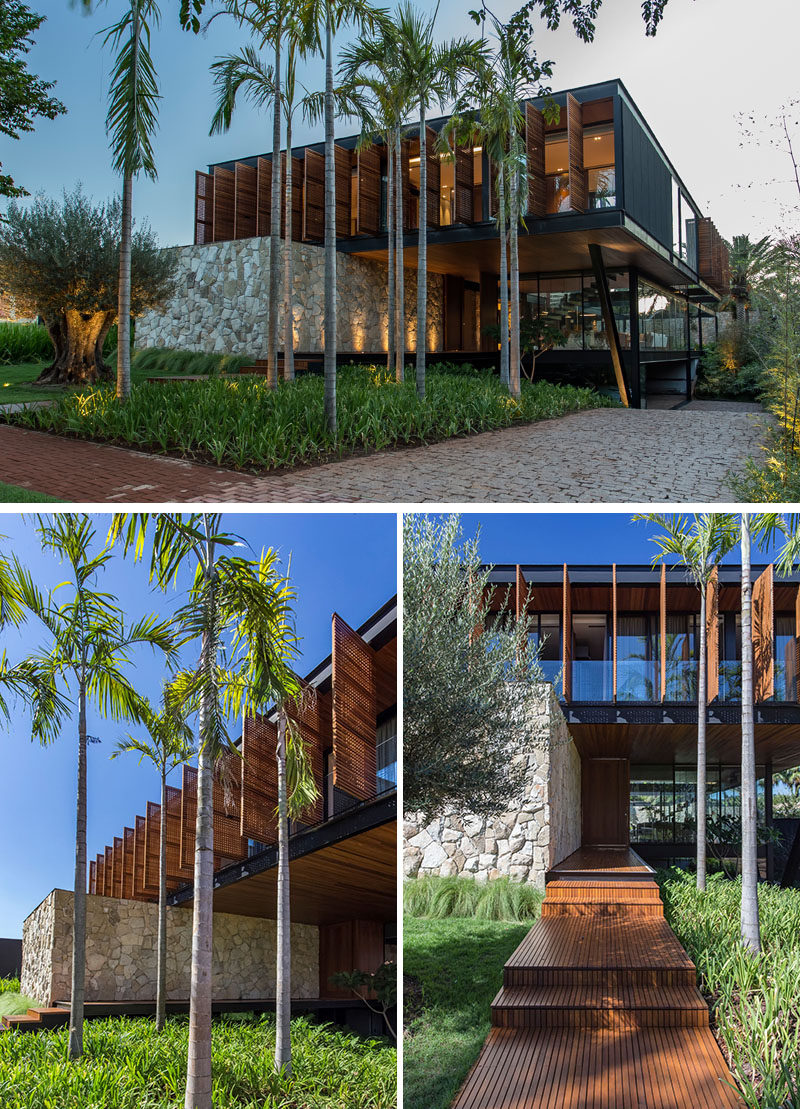 Wood veneers, natural stones, and metal were incorporated into the design of the house, helping to define the volumes and making the interior spaces more welcoming.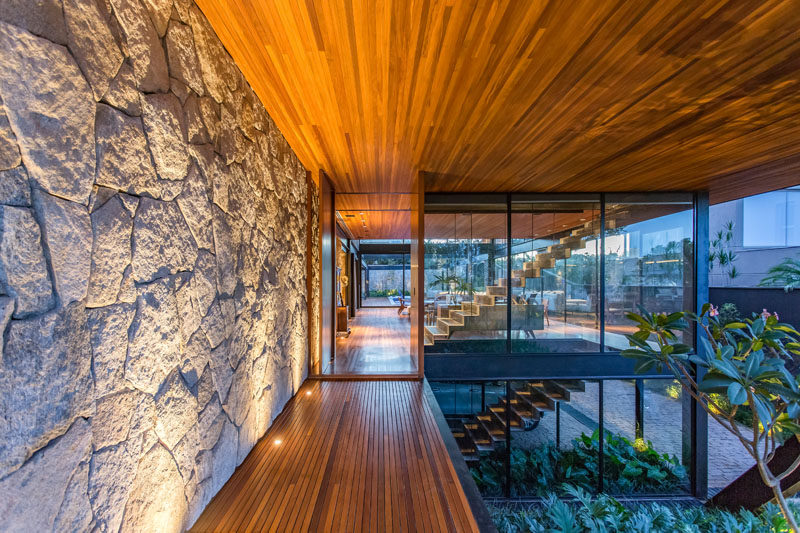 The social areas of the home are located on the main floor of the home. Large aluminum and glass frames help to bring the landscaping into the interior environments, making them appear larger.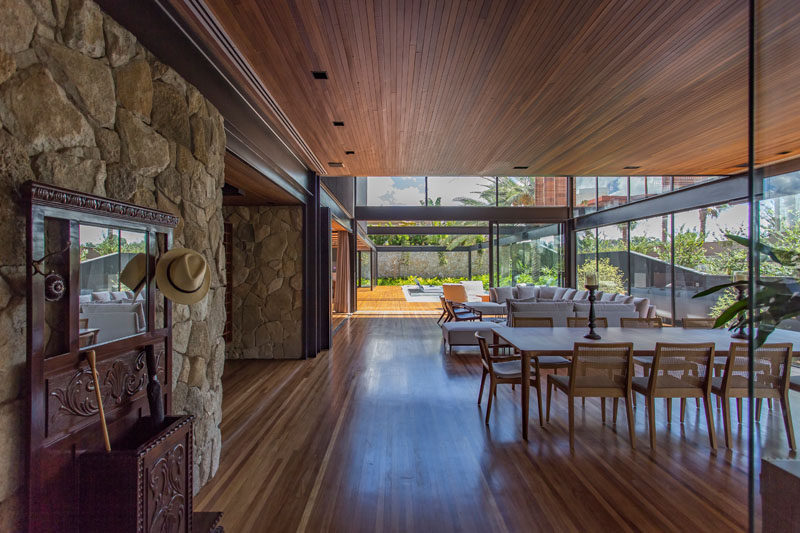 Outside, there's a covered leisure area with an outdoor kitchen, dining area, and lounge.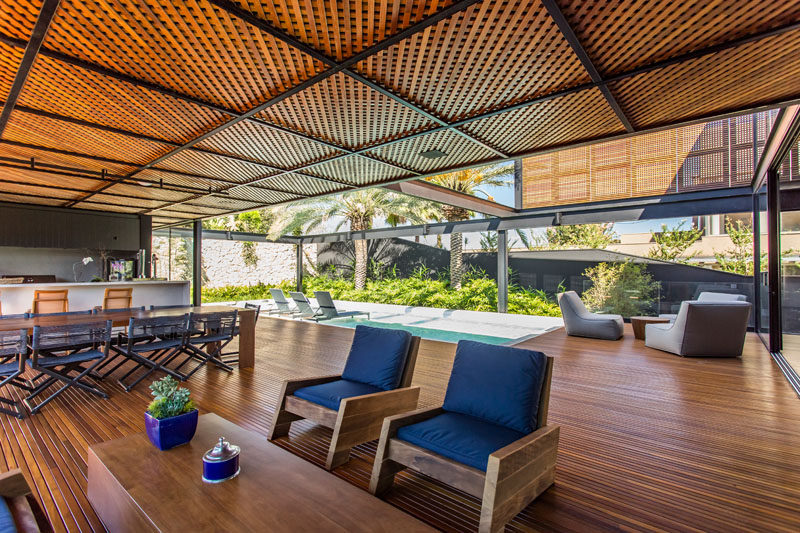 The outdoor area lies adjacent to the swimming pool, large sliding glass walls open to create an indoor / outdoor living experience.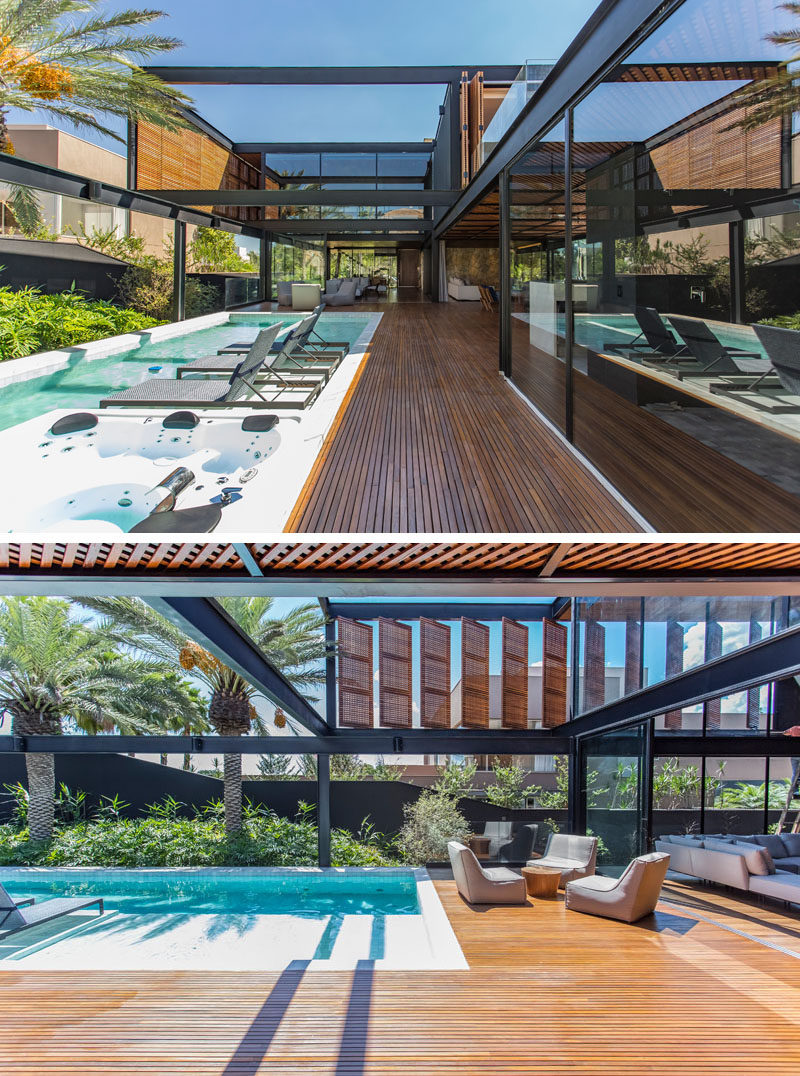 Here's a closer look at the wood screens that cover the exterior of the upper floor of the house.