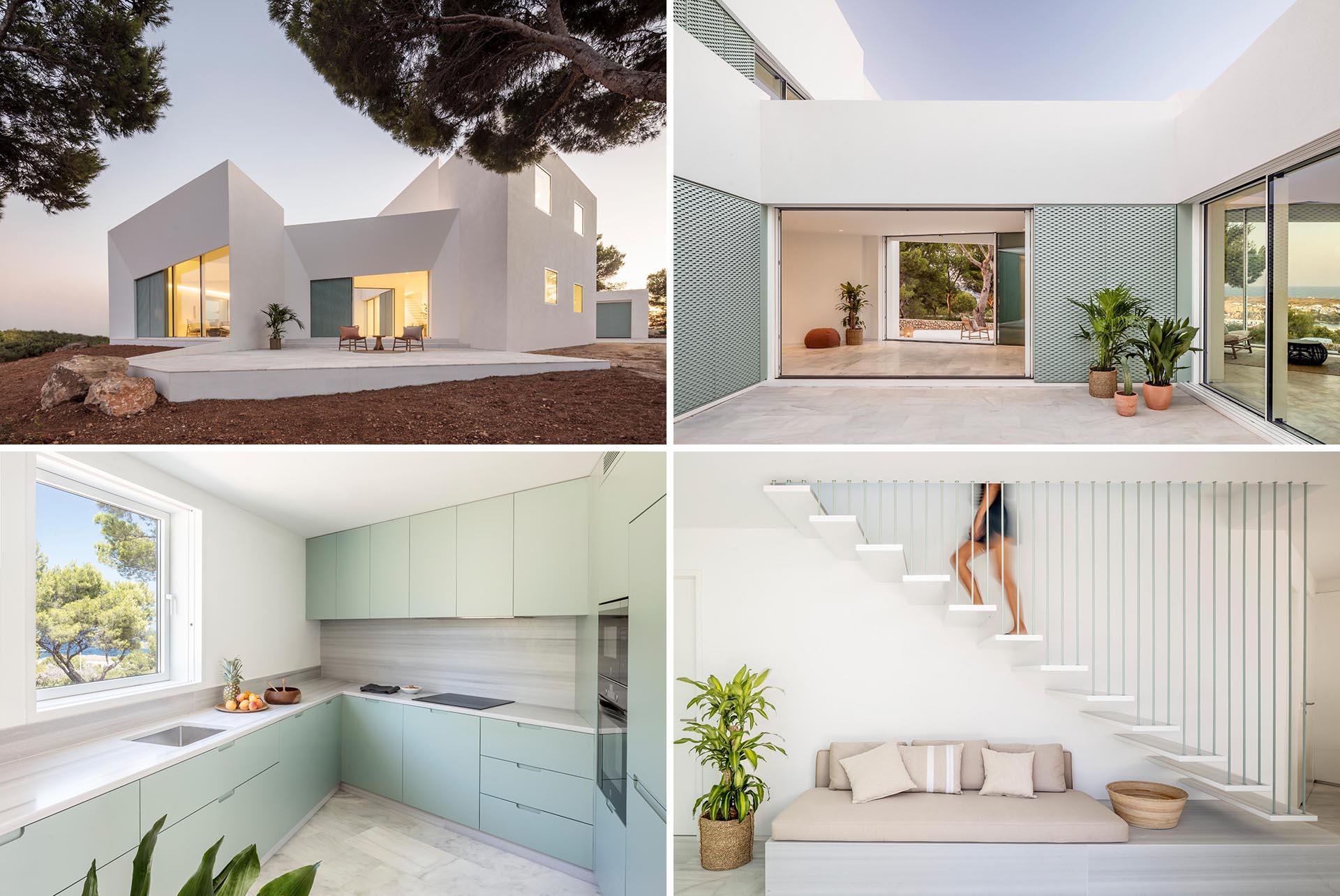 NOMO STUDIO has designed a modern home with a white exterior that sits on a gently sloping site located in Coves Noves, a neighborhood on the north-east coast of Minorca in Spain.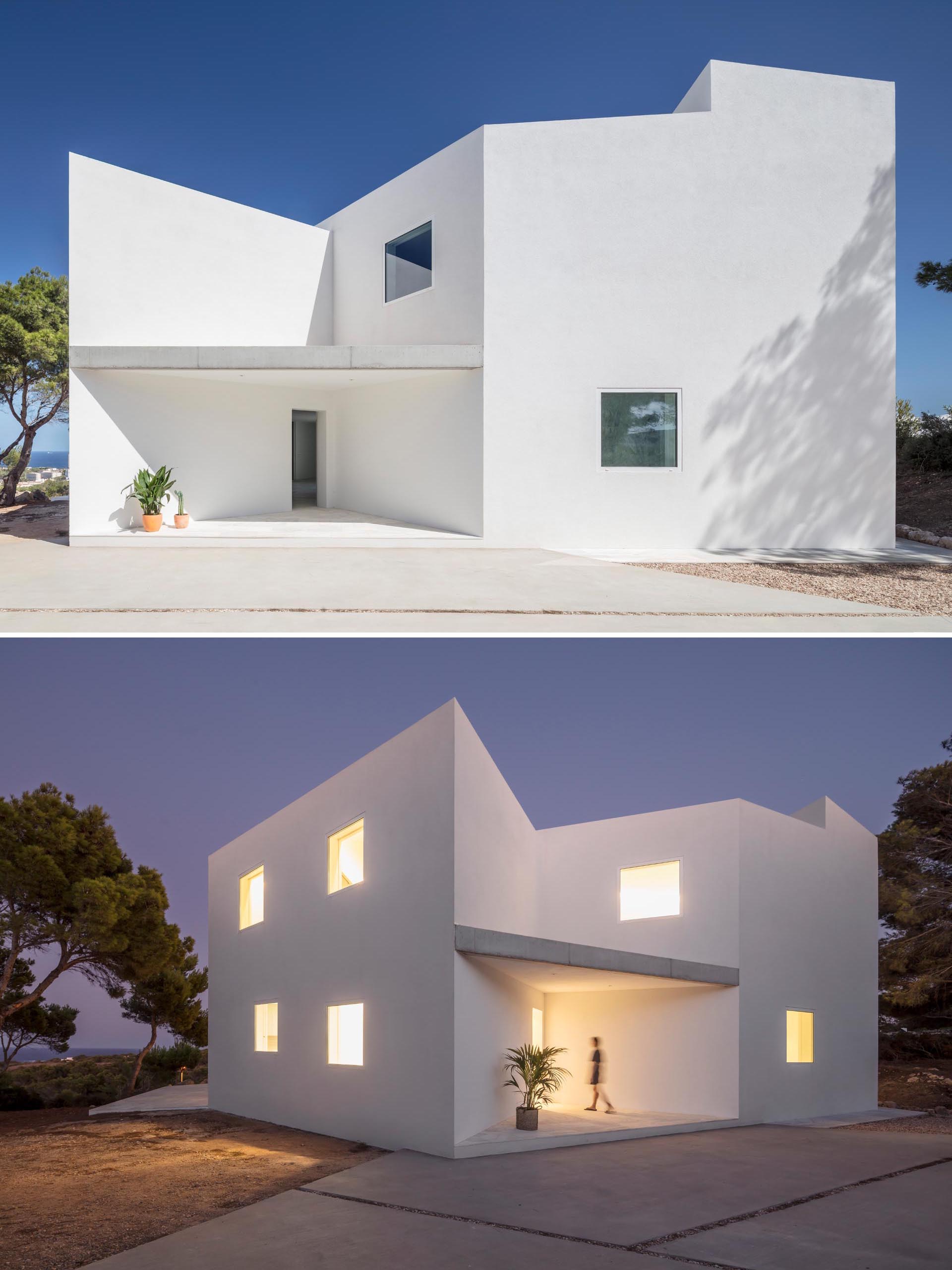 The 'Patio House' was designed to intentionally direct the views in specific directions, due to the location of the neighbors and a nearby hotel, and also take into account the sun orientation and wind protection.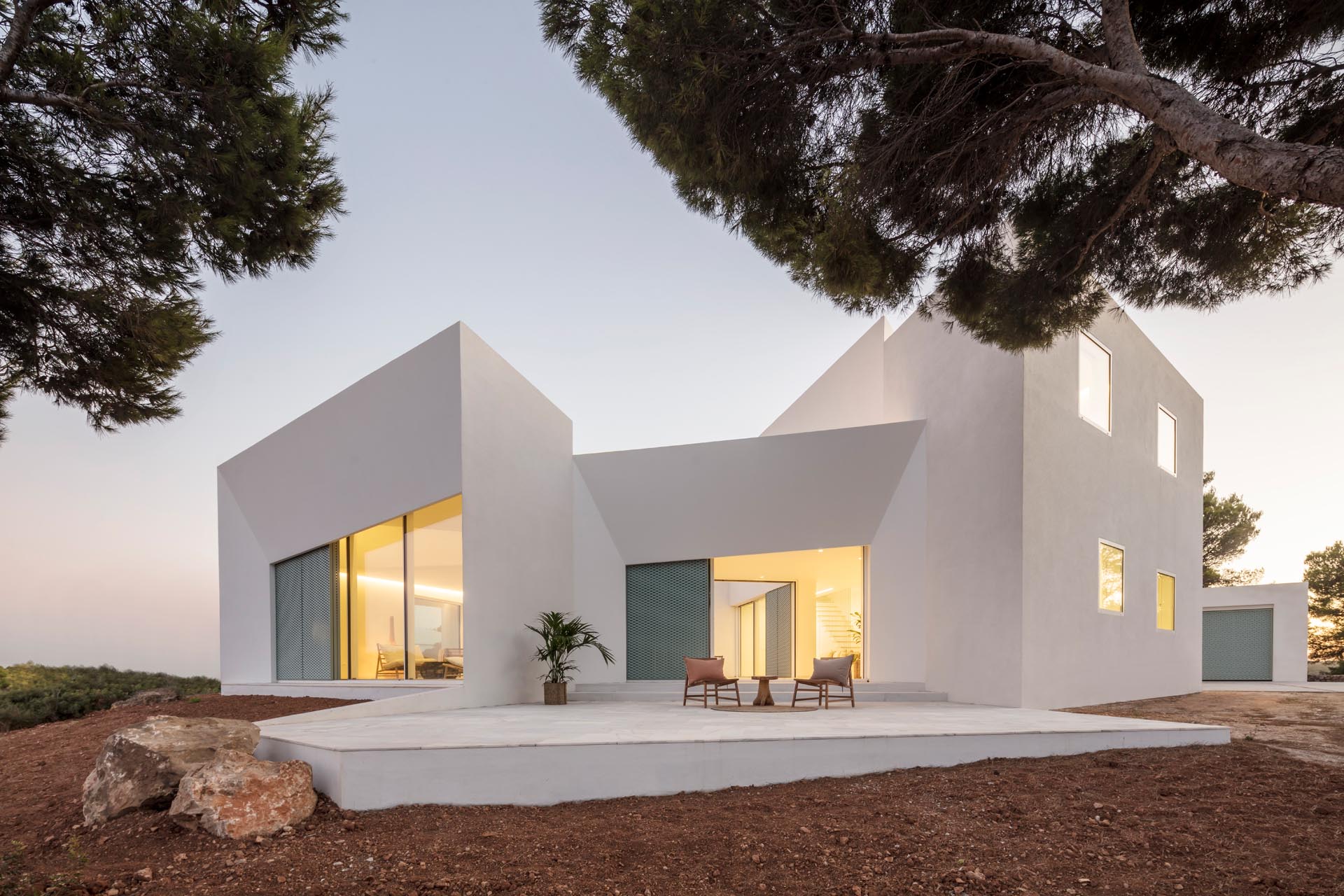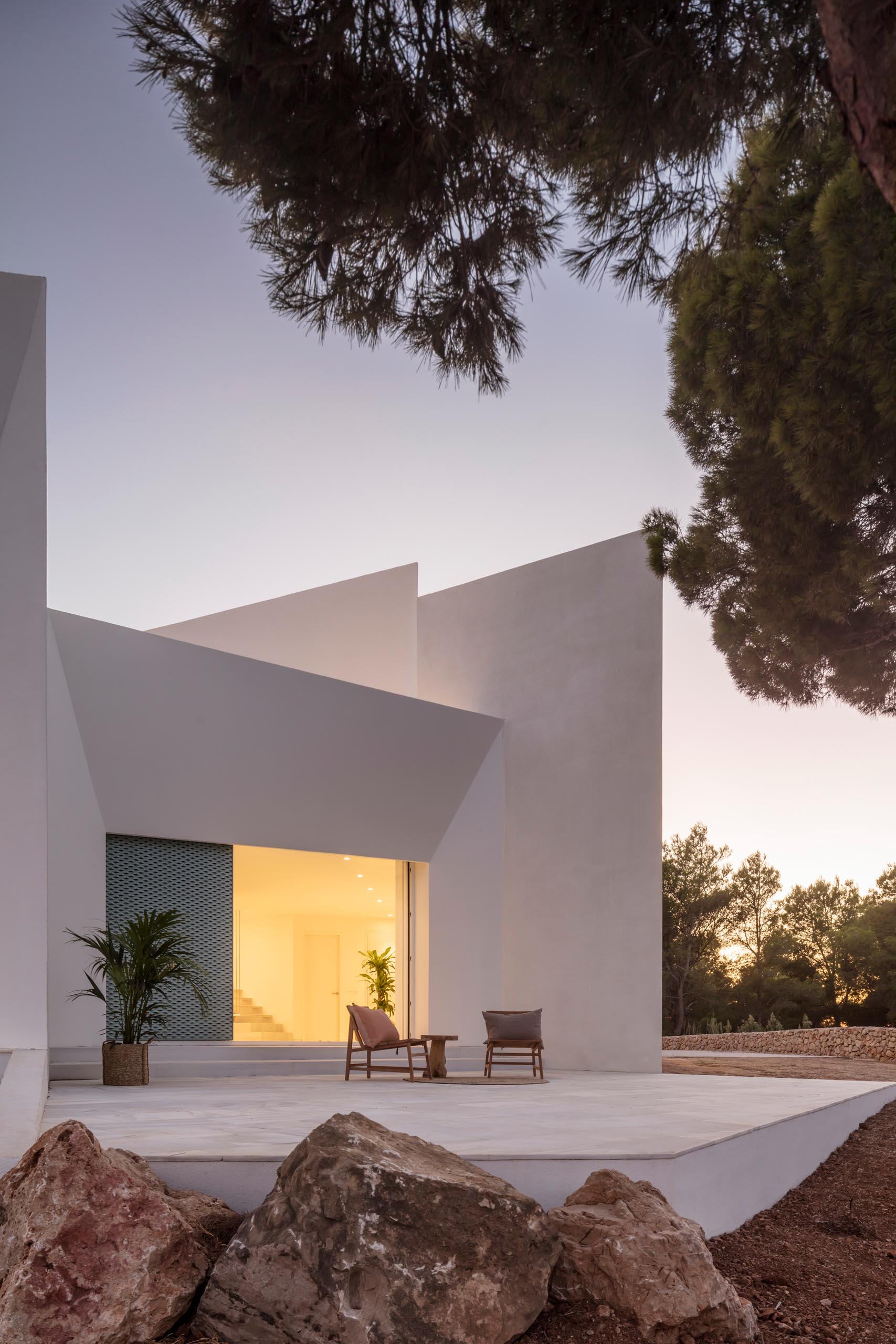 The exterior of the home takes strong references from local fisherman's architecture with whitewashed walls and navy blue or deep green shutters.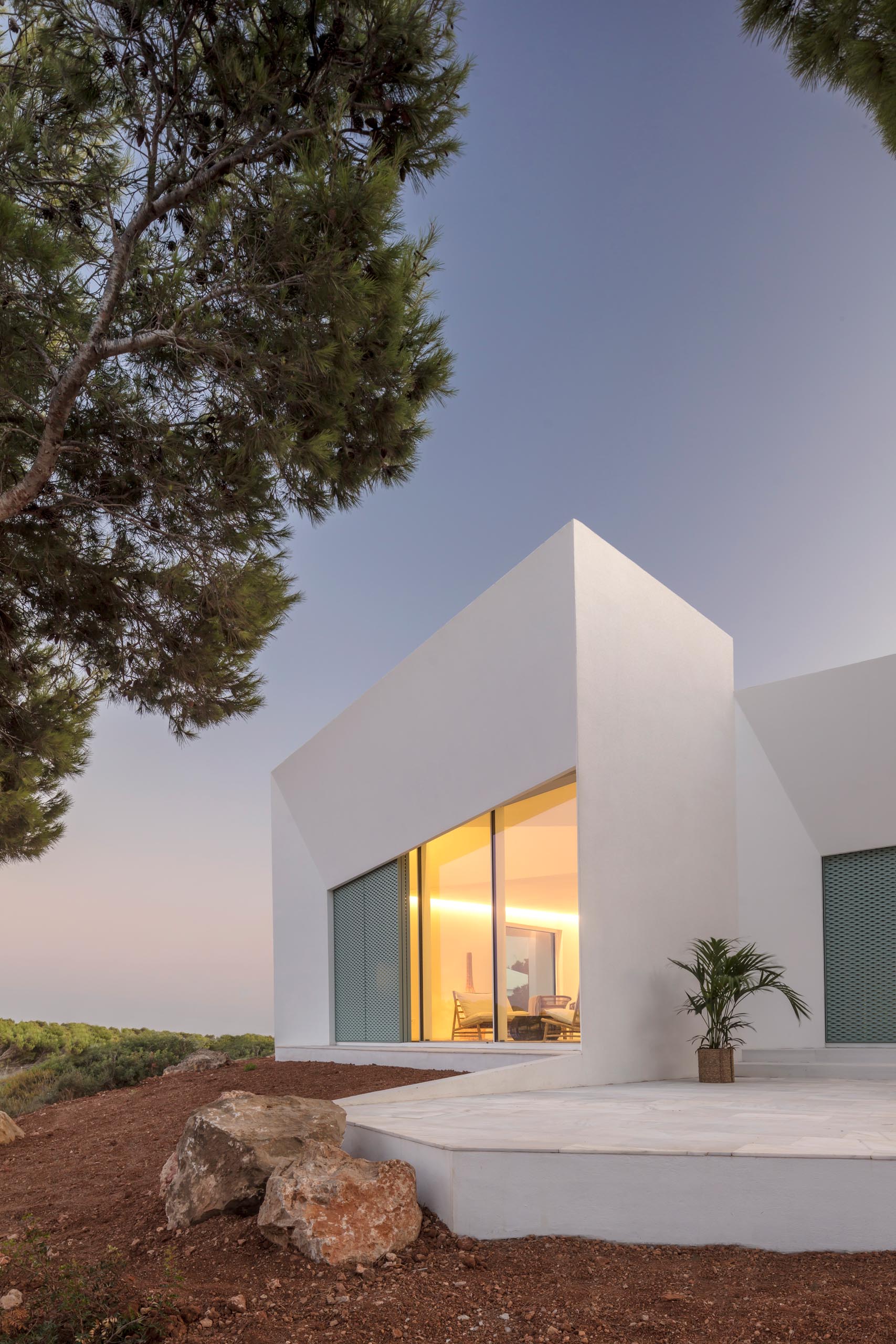 The large scale of the perforated aluminum sliders, finished in a pastel turquoise, gives the composition a clear contemporary character, as well providing a way to block the sun during daytime and secure the house when it is closed for the season.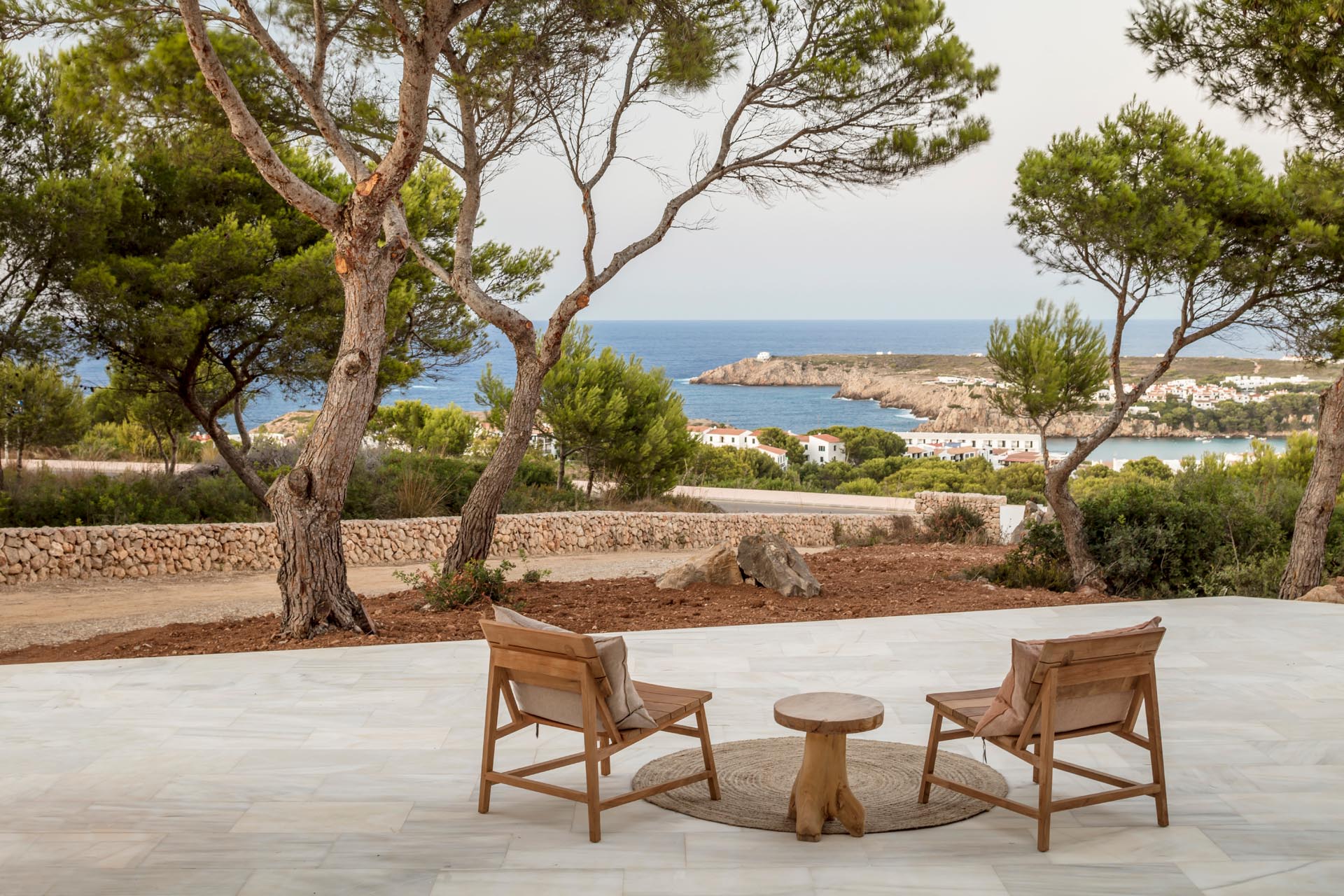 Only a few elements, such as the pool, the stair railing, or the kitchen furniture, break the all white tones by introducing small turquoise details that link back to the shutters outside.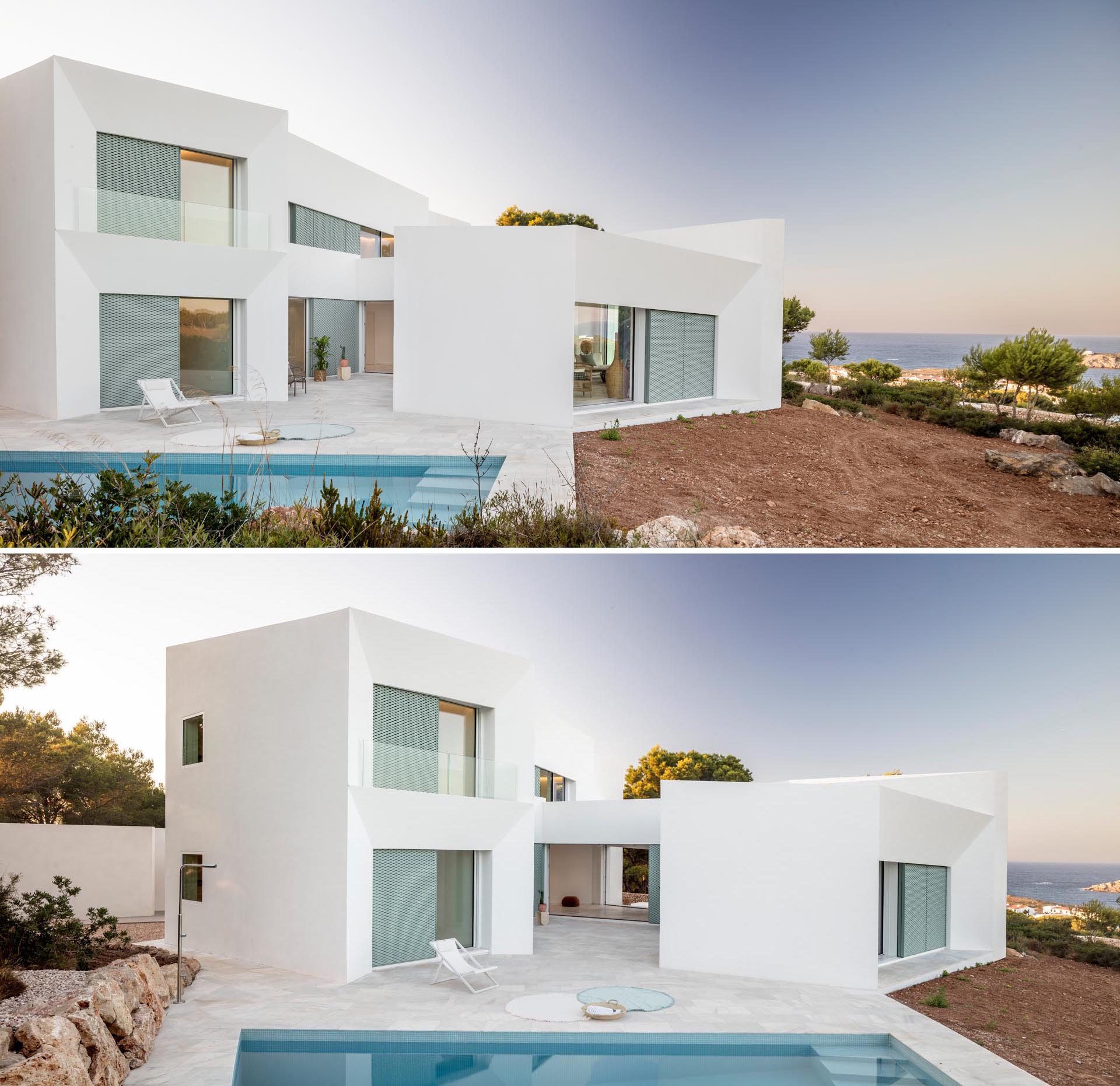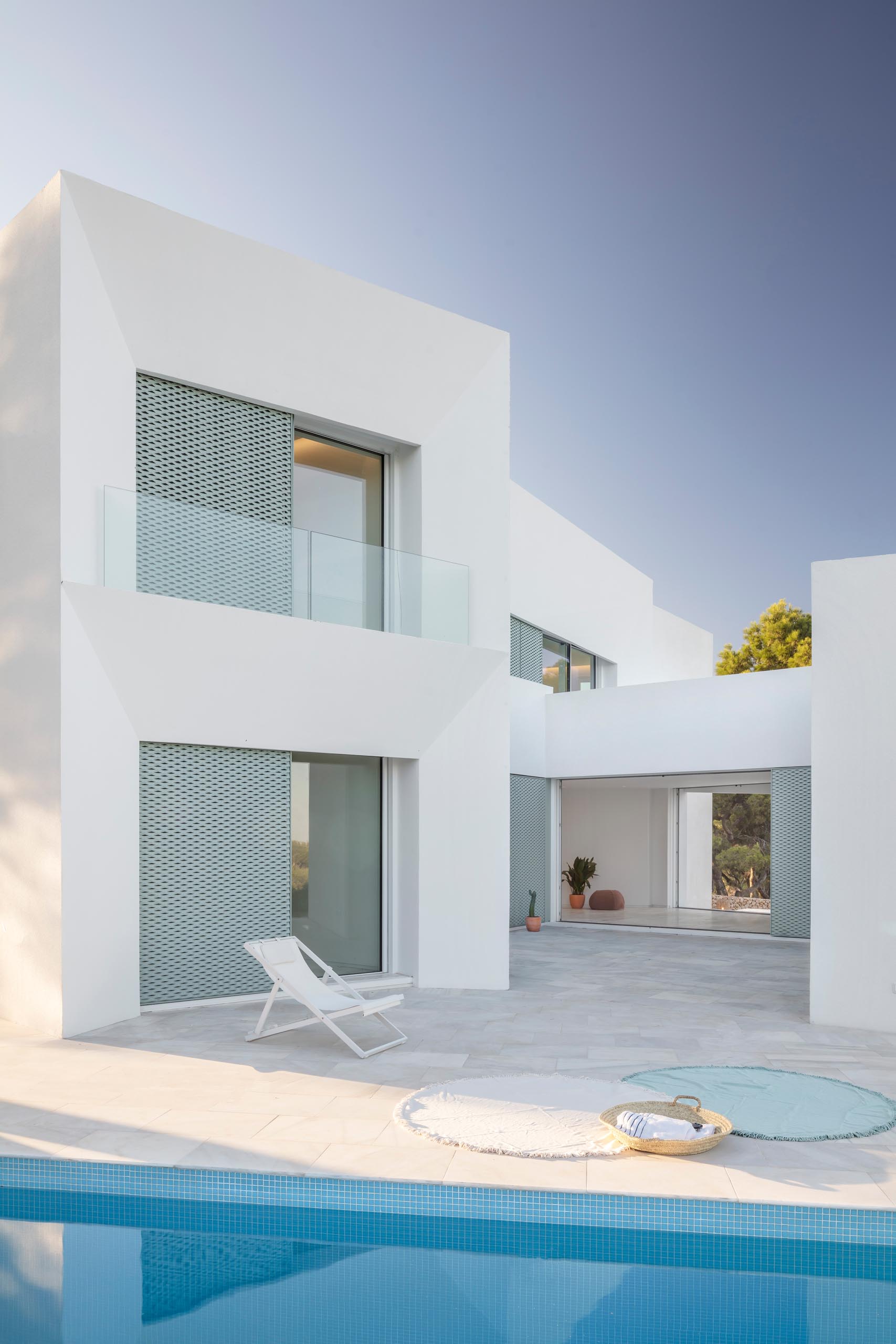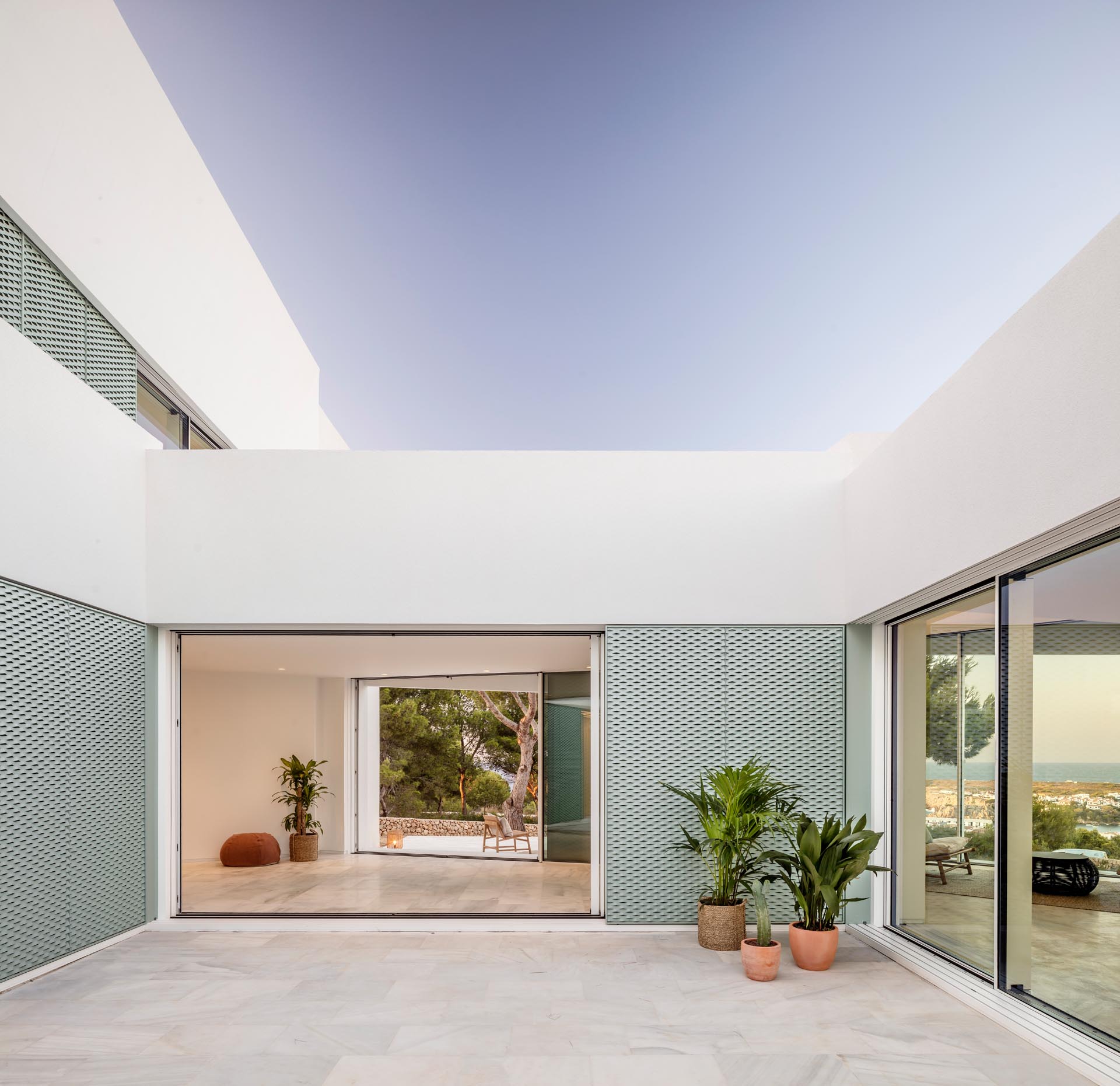 Indoors, a combination of a light color palette and high ceilings with changing inclinations reflect and magnify the abundant daylight that comes through the generous windows.
Large sliding glass walls and continuous white marble floors dilute the limits between interior and exterior spaces.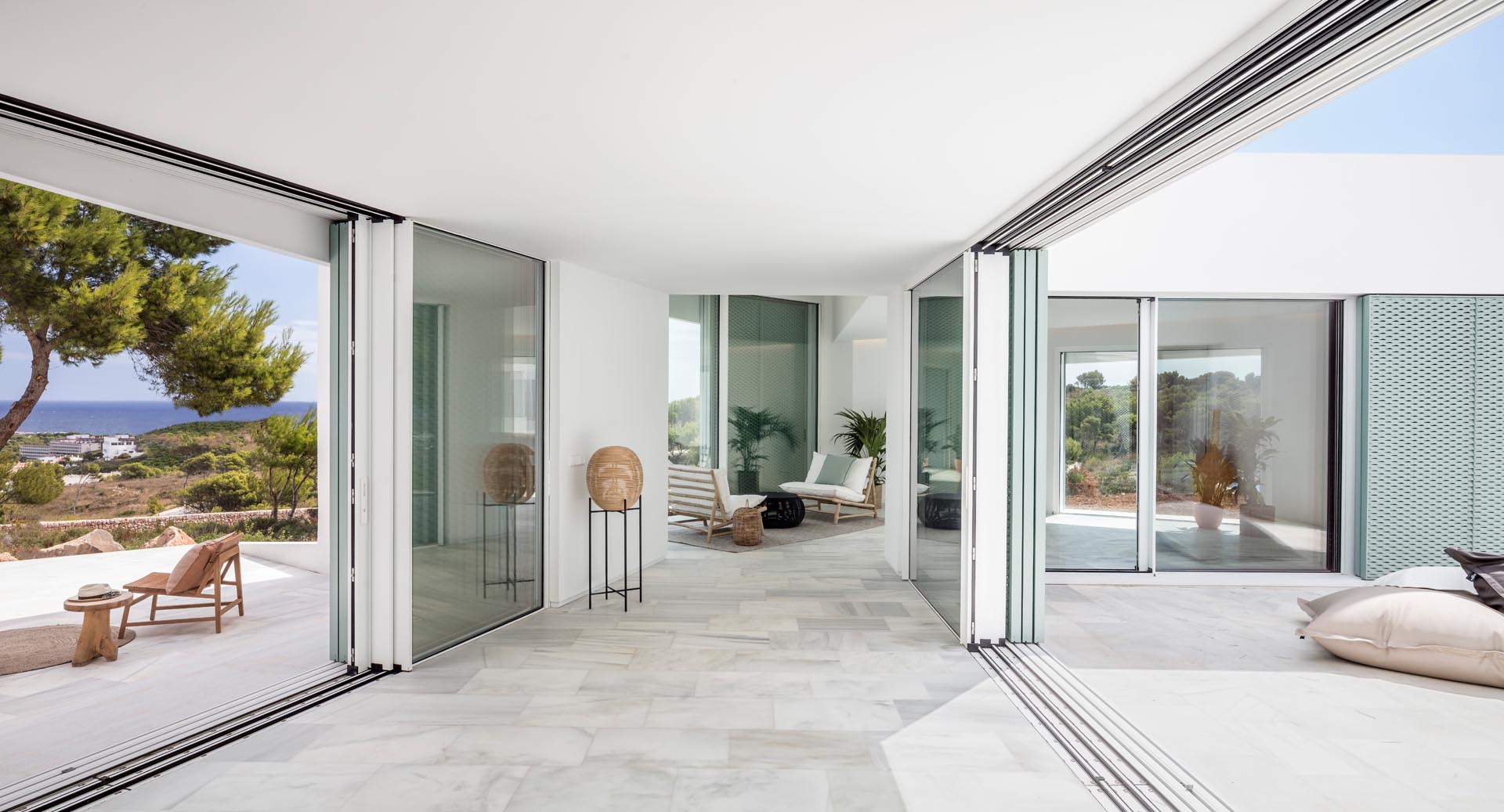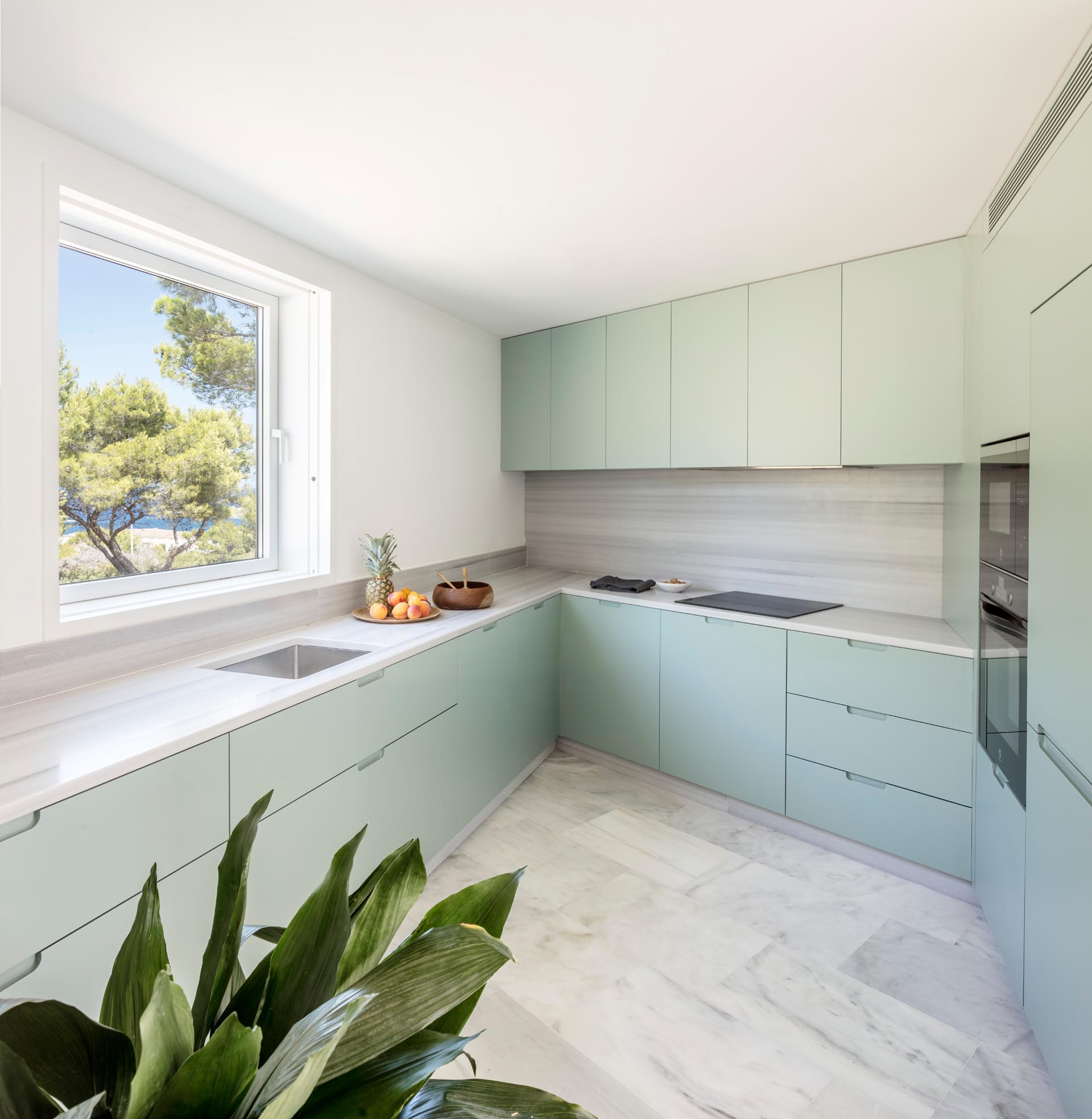 A locally sourced marble and upholstered cushions have been used to create a comfortable seating area under the stairs.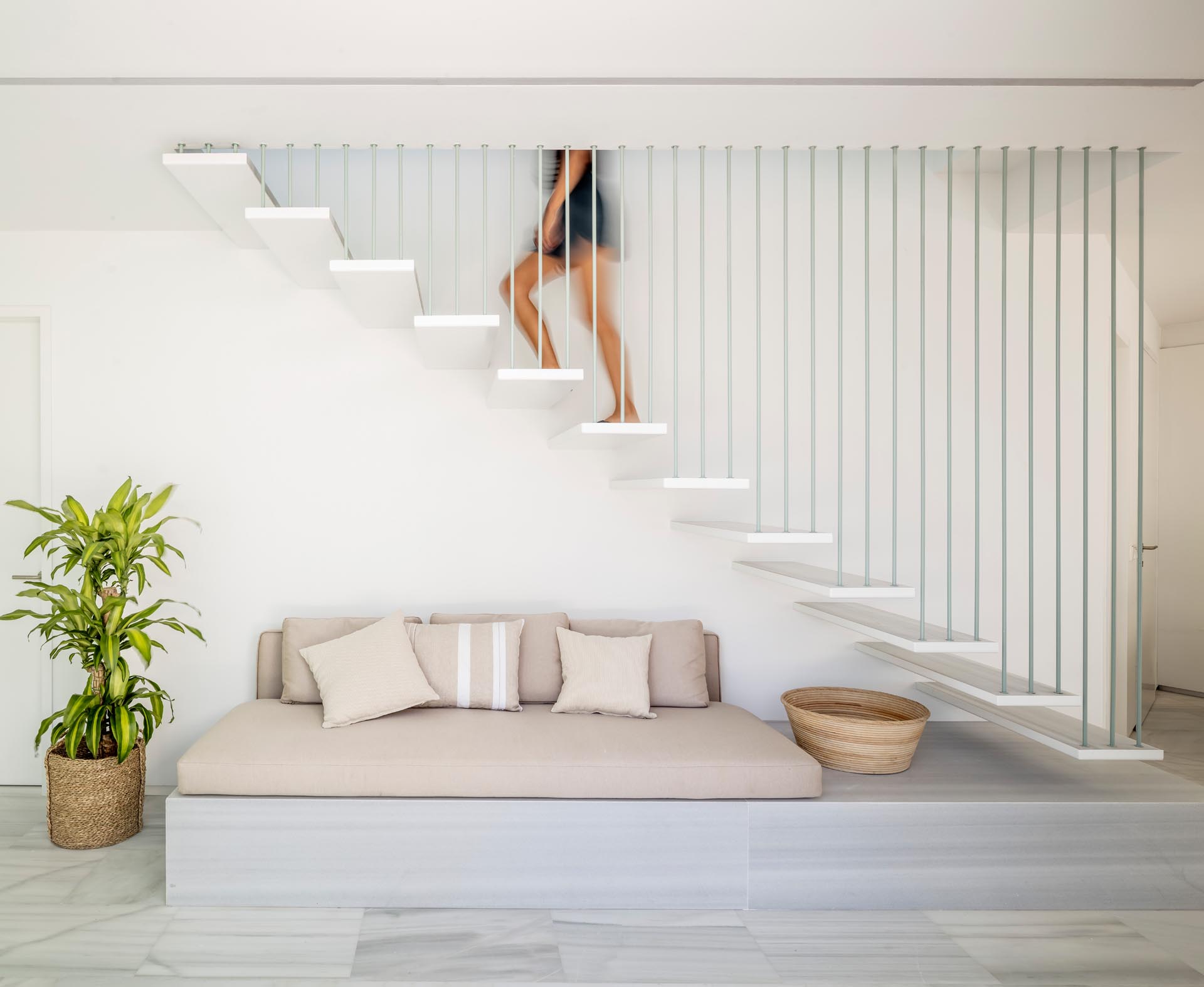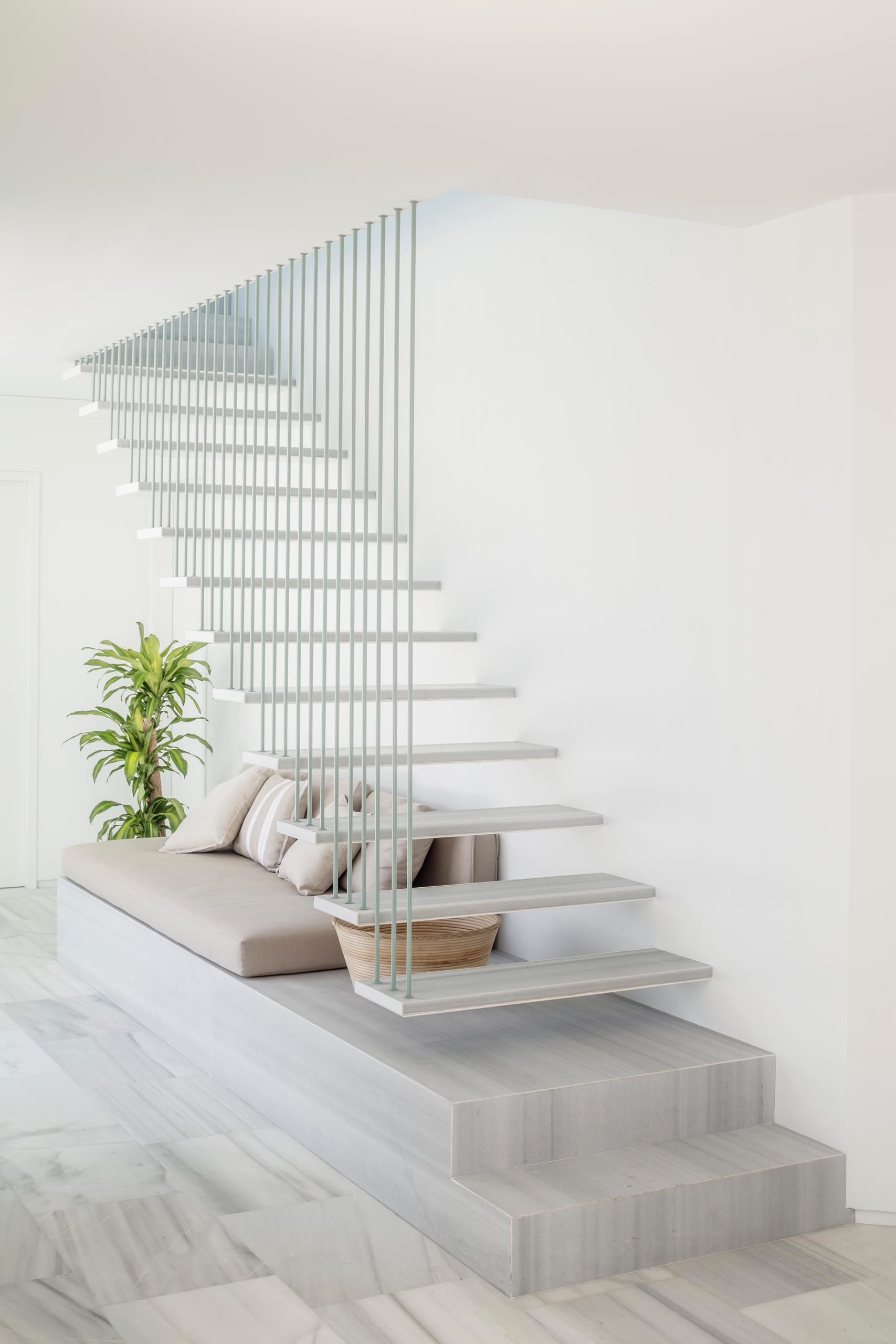 Upstairs, an open hallway connects to the bedrooms and bathrooms.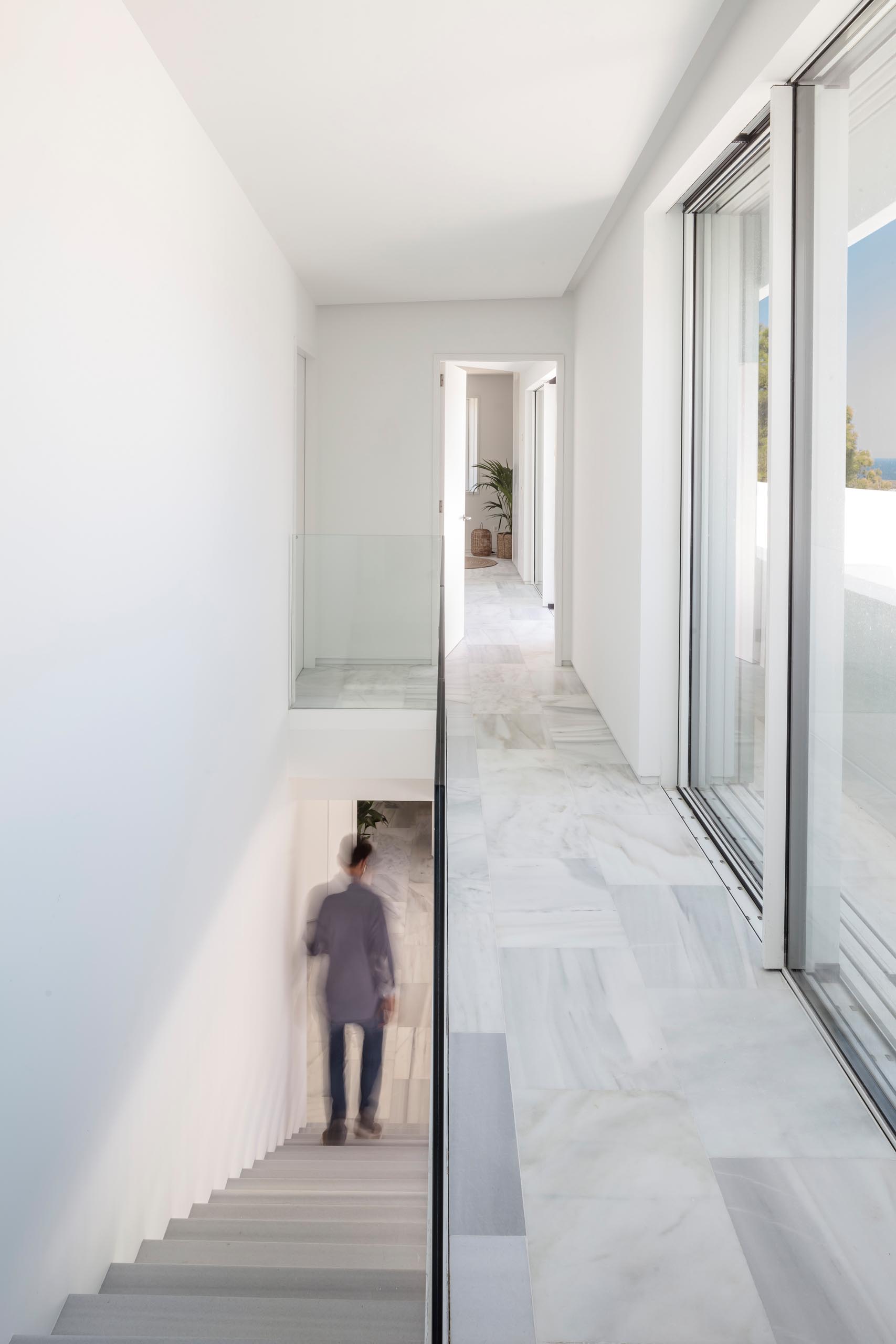 In the bathroom, marble makes another appearance, while a shelving niche is located between the vanity and the mirror, and a ladder acts as towel storage.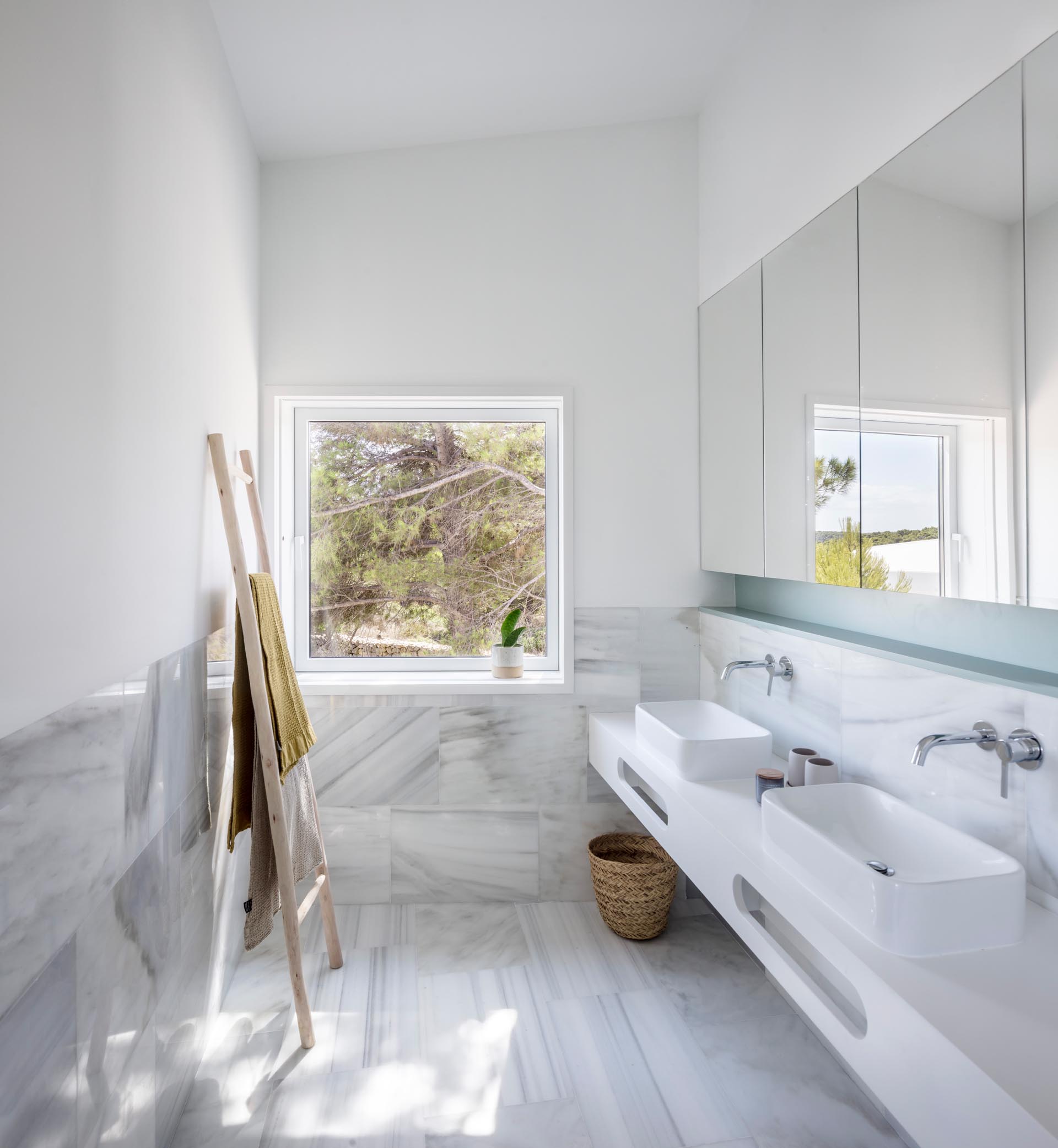 Photography: Adrià Goula | Architect: NOMO STUDIO | Partner-in-Charge: Alicia Casals | Project Leader: Alicia Casals | Team: Karl Johan Nyqvist, Noelia de la Red, Mario García, Marina Miró, Jordi Sarda, Maria Andanova | Structure: Laura Guitart | Builder: Juan Mora SA