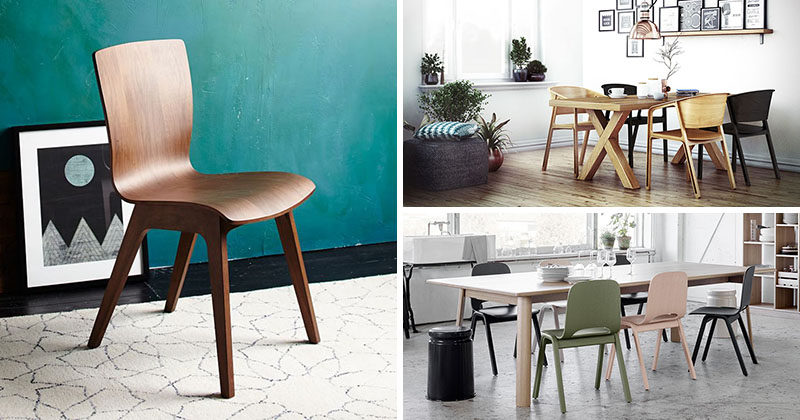 Wood chairs have a classic solid feel to them that makes them the perfect dining chair. They're sturdy, strong, and take a beating at the dinner table. They come in all shapes, sizes, colors, and textures making them suitable around any dining table.
To give you an idea of how wide the range of modern wooden dining chairs can be, here are 14 of them that would all look great around your dining table.
---
1. The back of this sleek dining chair is made from a single piece of bent wood giving it a smooth seamless look.
---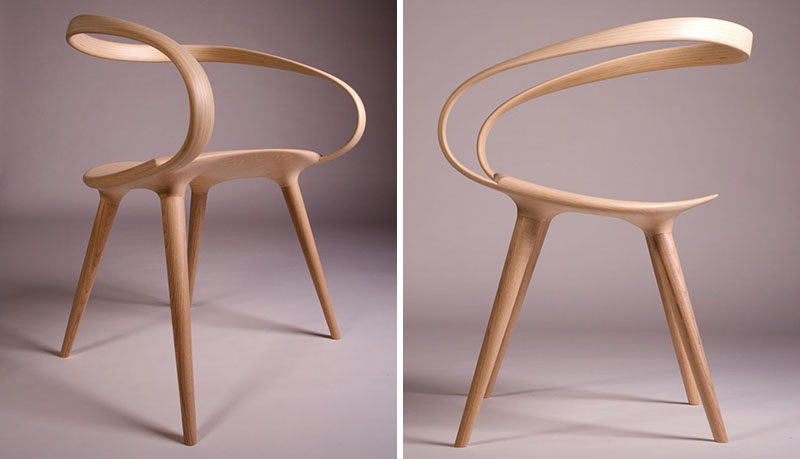 See more photos of this chair, here. Designed by Jan Waterston. Photography by Lourival Junior.
---
2. These wood dining chairs have been smoothed out and finished so you can still see the natural grains in the wood.
---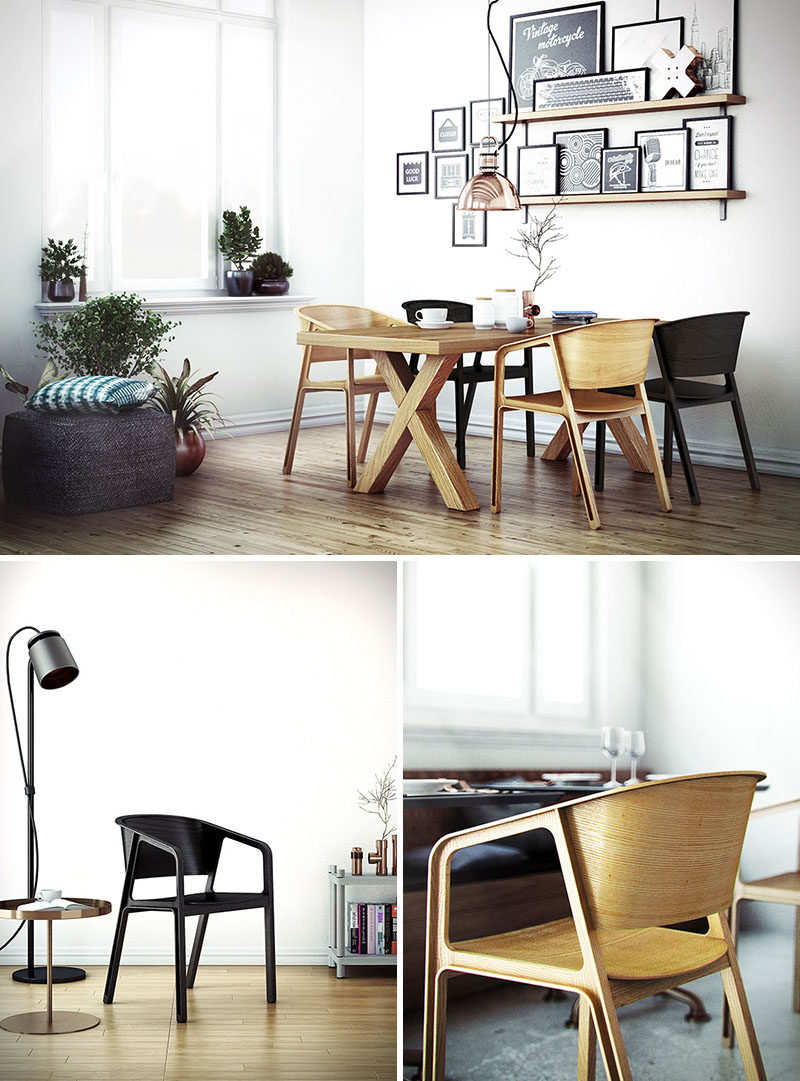 Beams chair designed by eajy
---
3. The curves of this dark wood chair make it a comfortable place to sit and eat and chat with friends and family.
---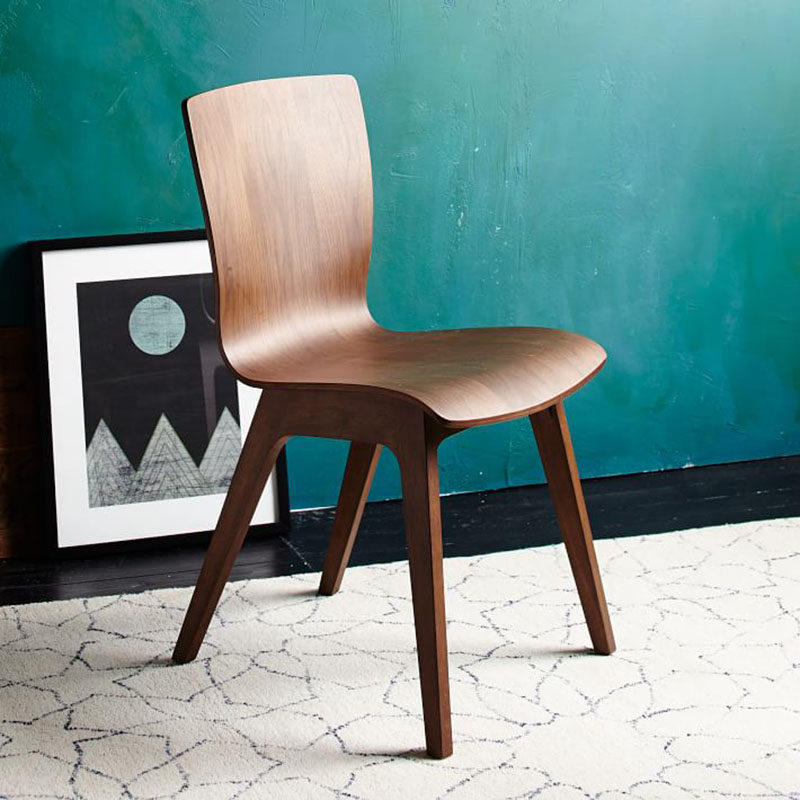 Crest Bentwood Chair from West Elm
---
4. The angular form of this dining chair gives it a contemporary look, while the dark wood makes it feel timeless.
---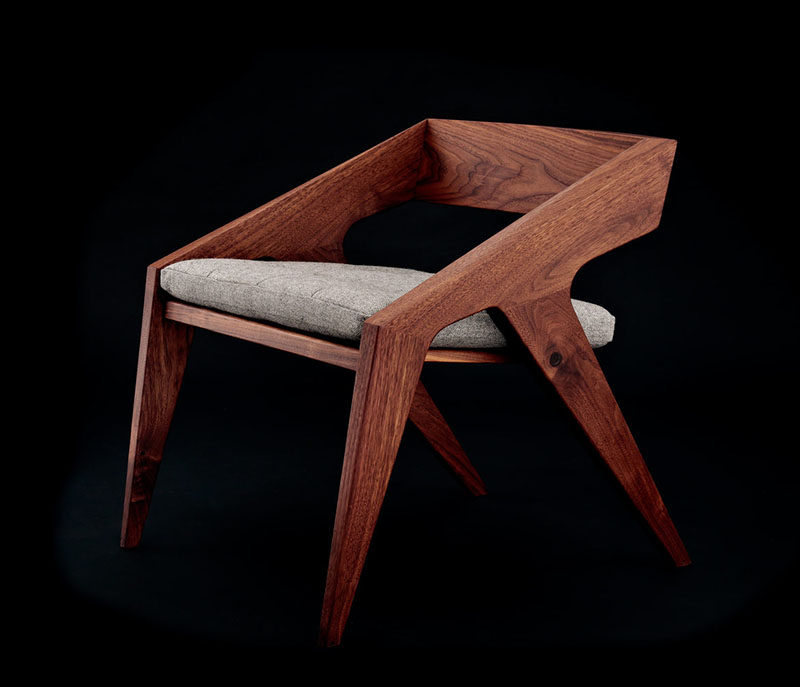 ---
5. Two pieces of solid bent wood give this chair a unique look and a strong, stable feel.
---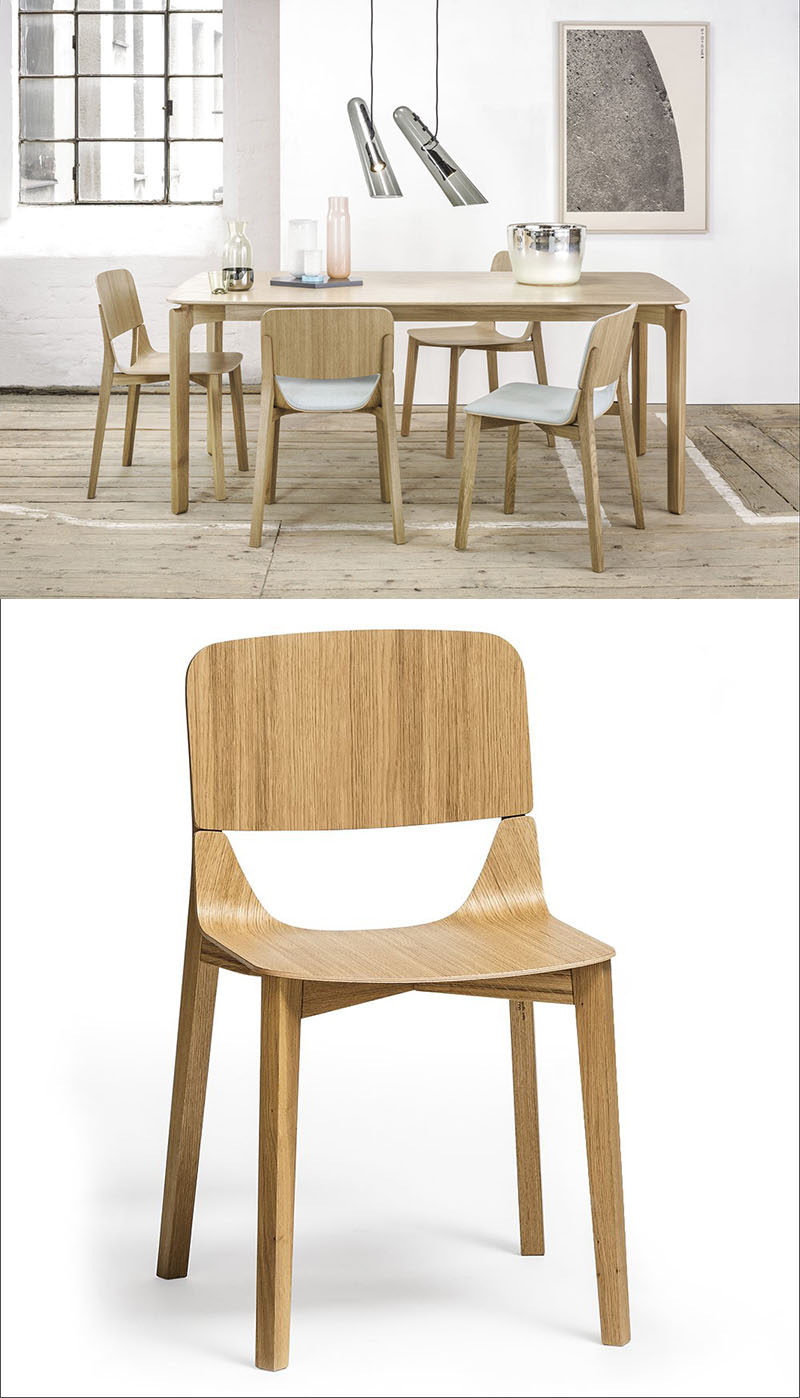 Chair Leaf designed by E-ggs. Manufactured by TON.
---
6. The seat and back legs of this chair can be folded up to make it easier to store them when they aren't being used, but the curved wood seat makes it more comfortable than your average folding chair.
---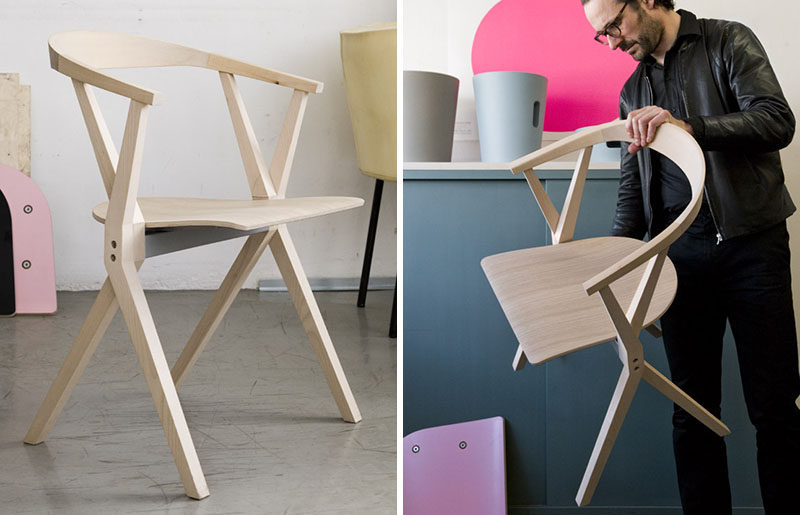 ---
7. These simple wood chairs put a modern spin on the traditional Scandinavian style dining chairs.
---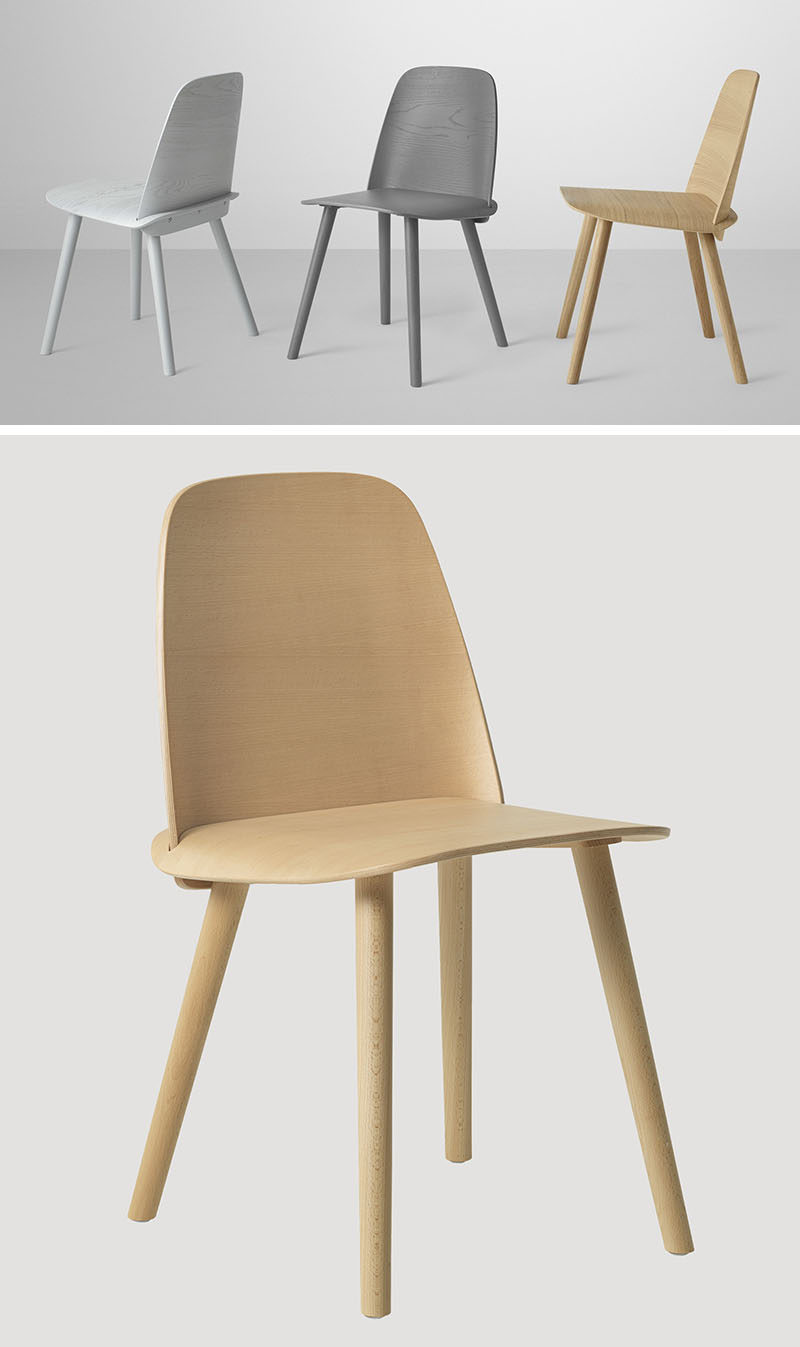 ---
8. The wood of these chairs has been bent into a curved seat with high arm rests that have just the right amount of give.
---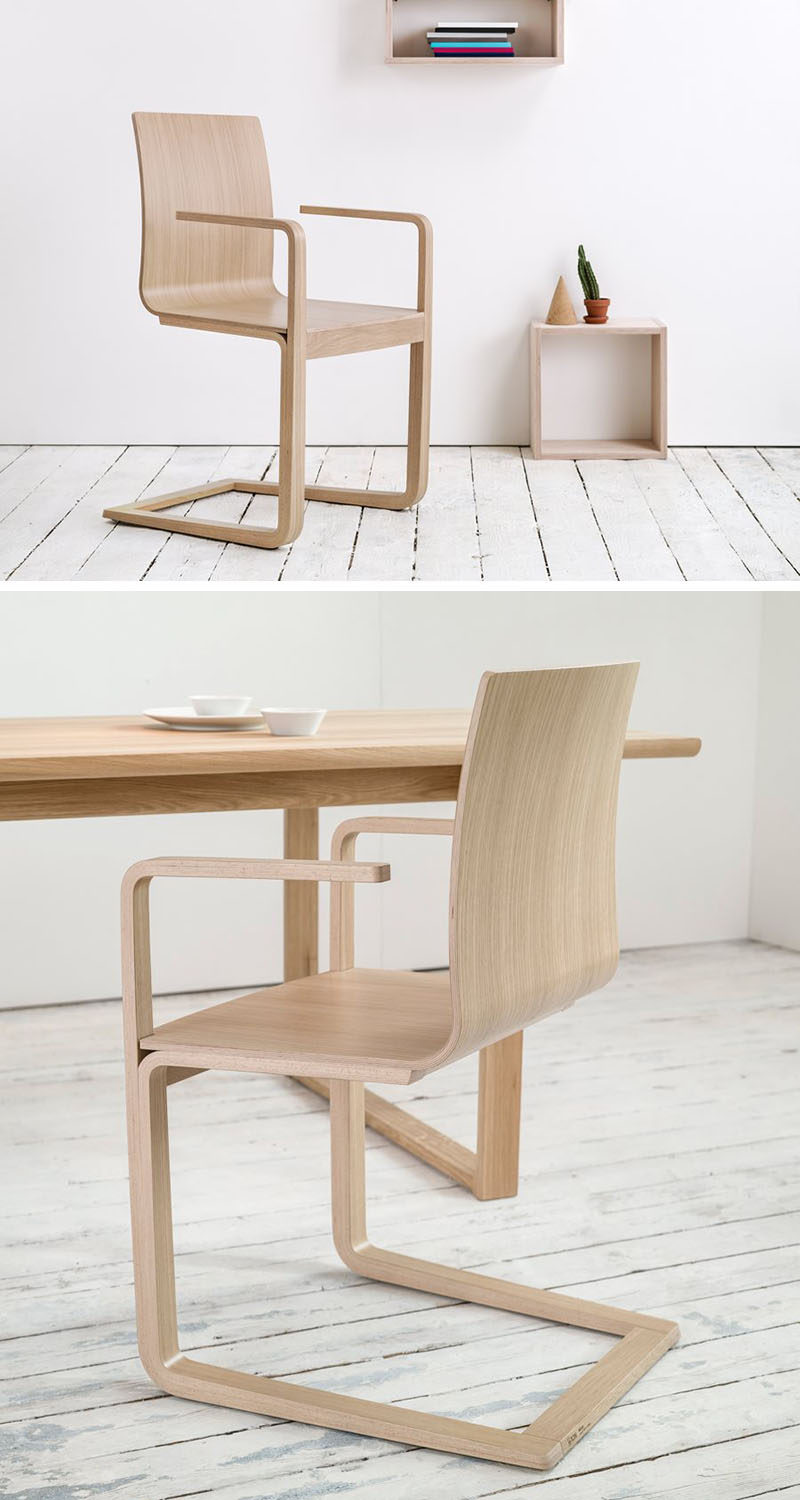 Armchai Mojo 1 designed by Michal Riabic. Manufactured by TON.
---
9. The small cut out at the back of these wood chairs adds an interesting touch to an otherwise simple modern design.
---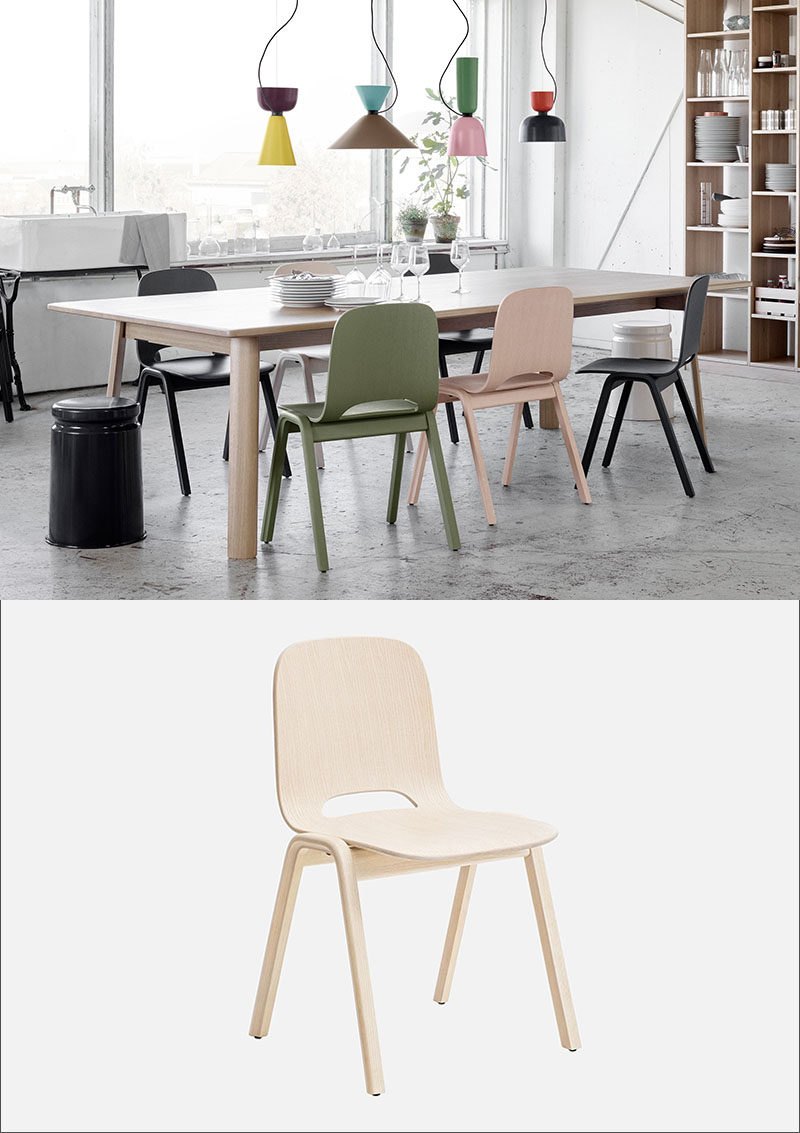 Touchwood chair designed by Lars Beller Fjetland. Manufactured by hem.
---
10. This simple yet sophisticated wood dining chair has a single bolt that joins the legs to the seat, then the backrest slides simply, allowing it to easily dismantled when needed.
---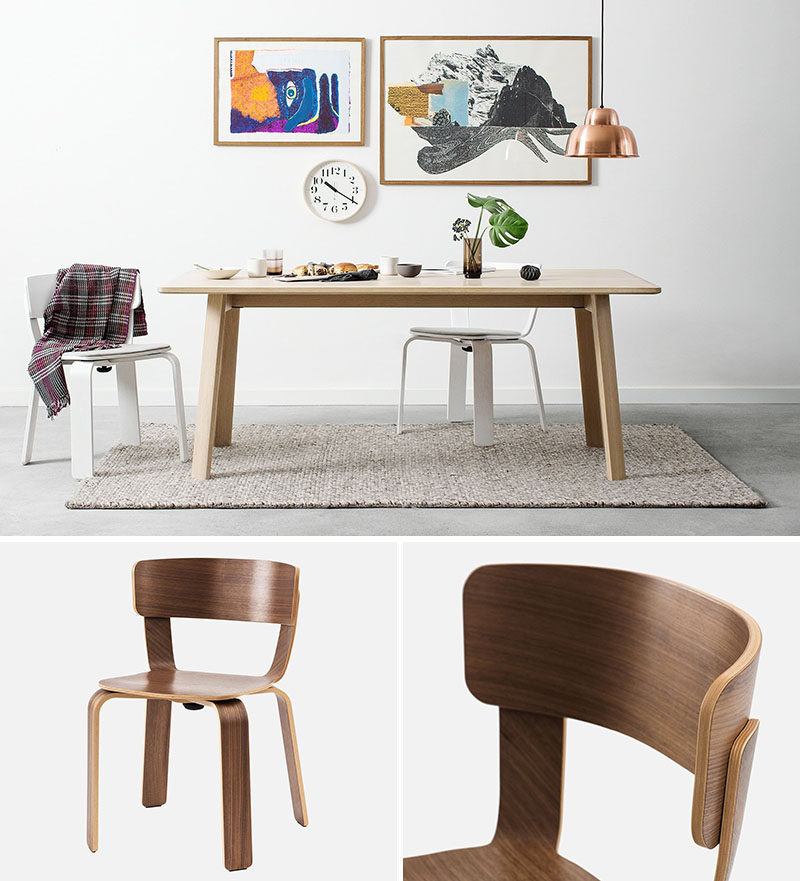 Bento Chair designed by Form Us With Love. Manufactured by hem.
---
11. This simple yet stylish chair uses interlocking wood strips to create a sturdy dining chair with a unique design.
---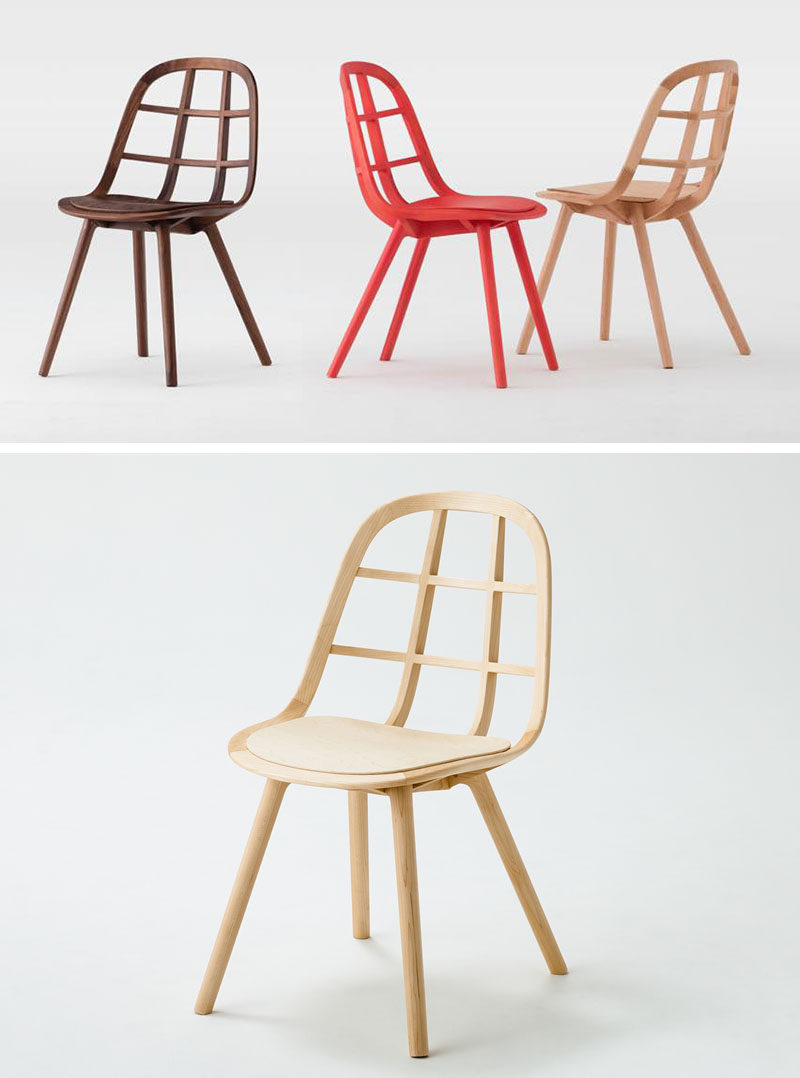 ---
12. Two intersecting pieces of bent plywood make up the seat and back of this minimalist dining chair that's also available with a padded back.
---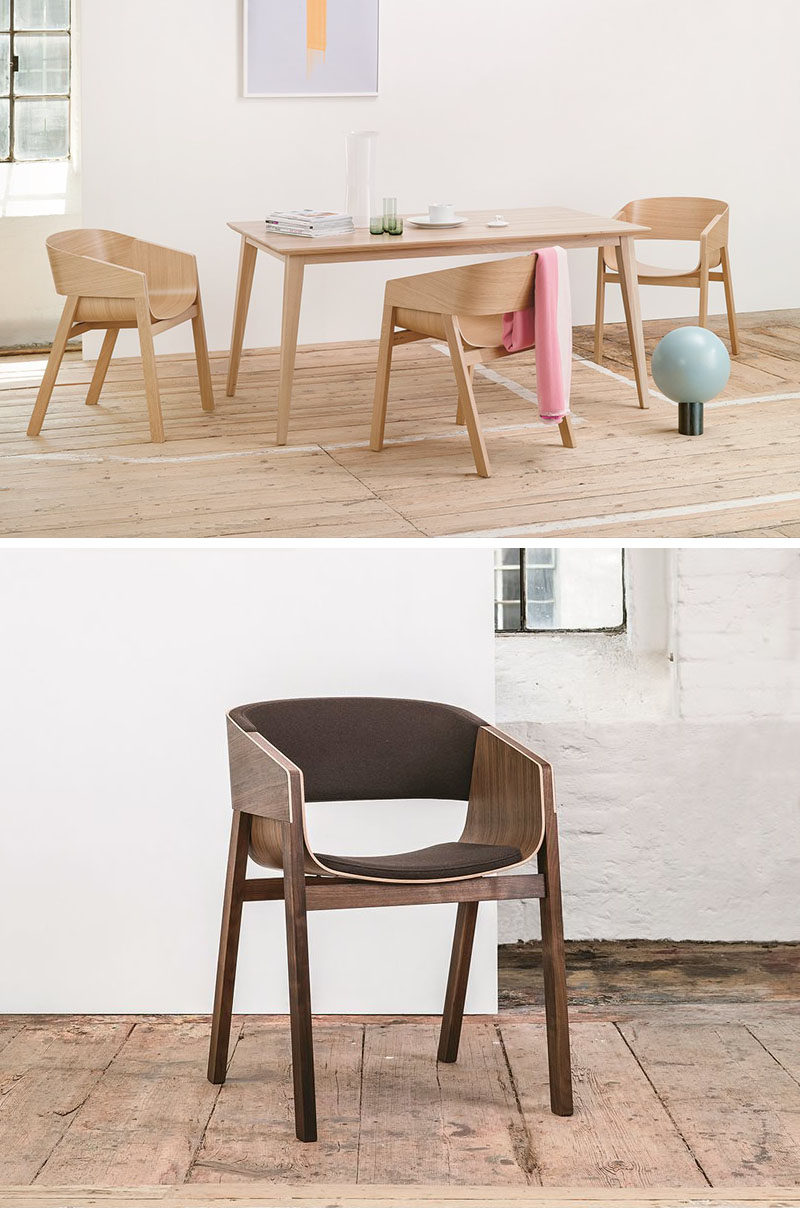 Armchair Merano 1 designed by Alex Gufler. Manufactured by TON
---
13. The smooth curves of this simple dining chair, designed in 1900, has allowed it to stand the test of time and become a classic modern staple.
---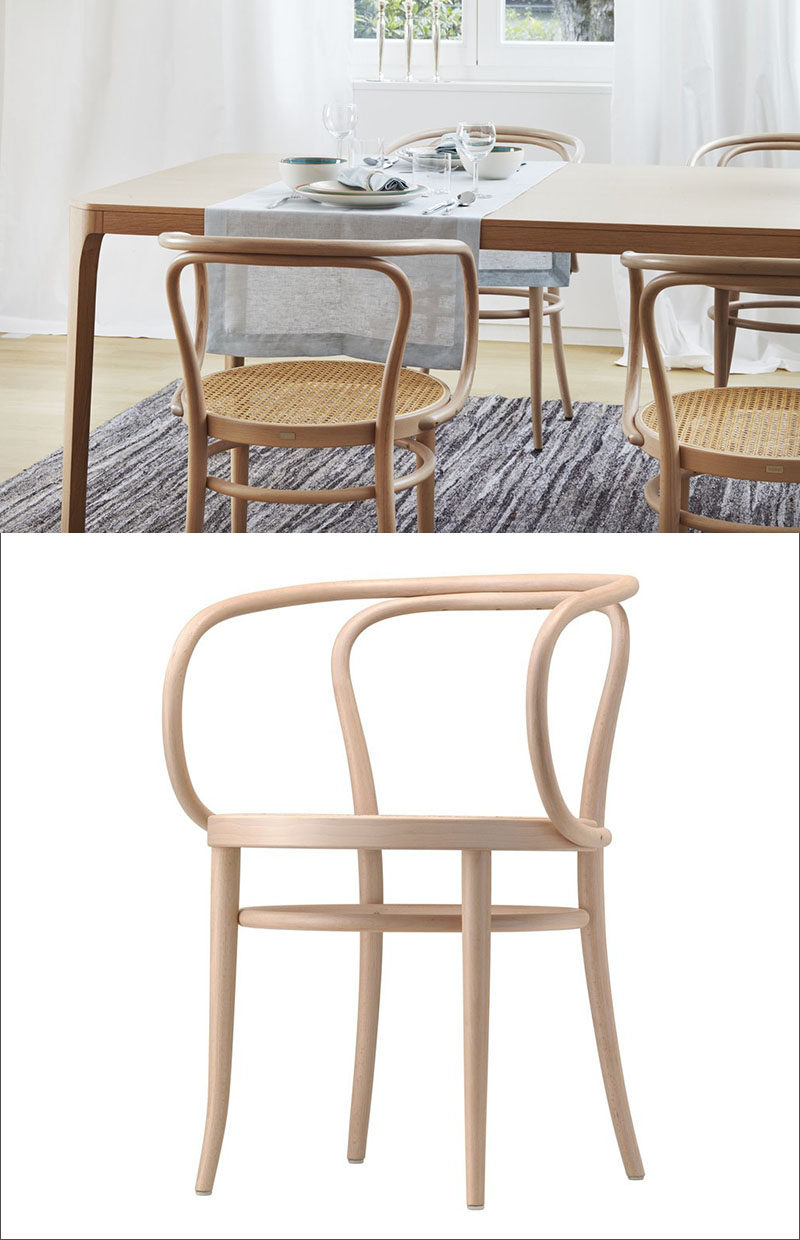 209 designed by Thonet
---
14. The curved backrest of this wooden chair adds an extra bit of sturdiness while the smooth and slightly curved seat creates a comfortable place to sit.
---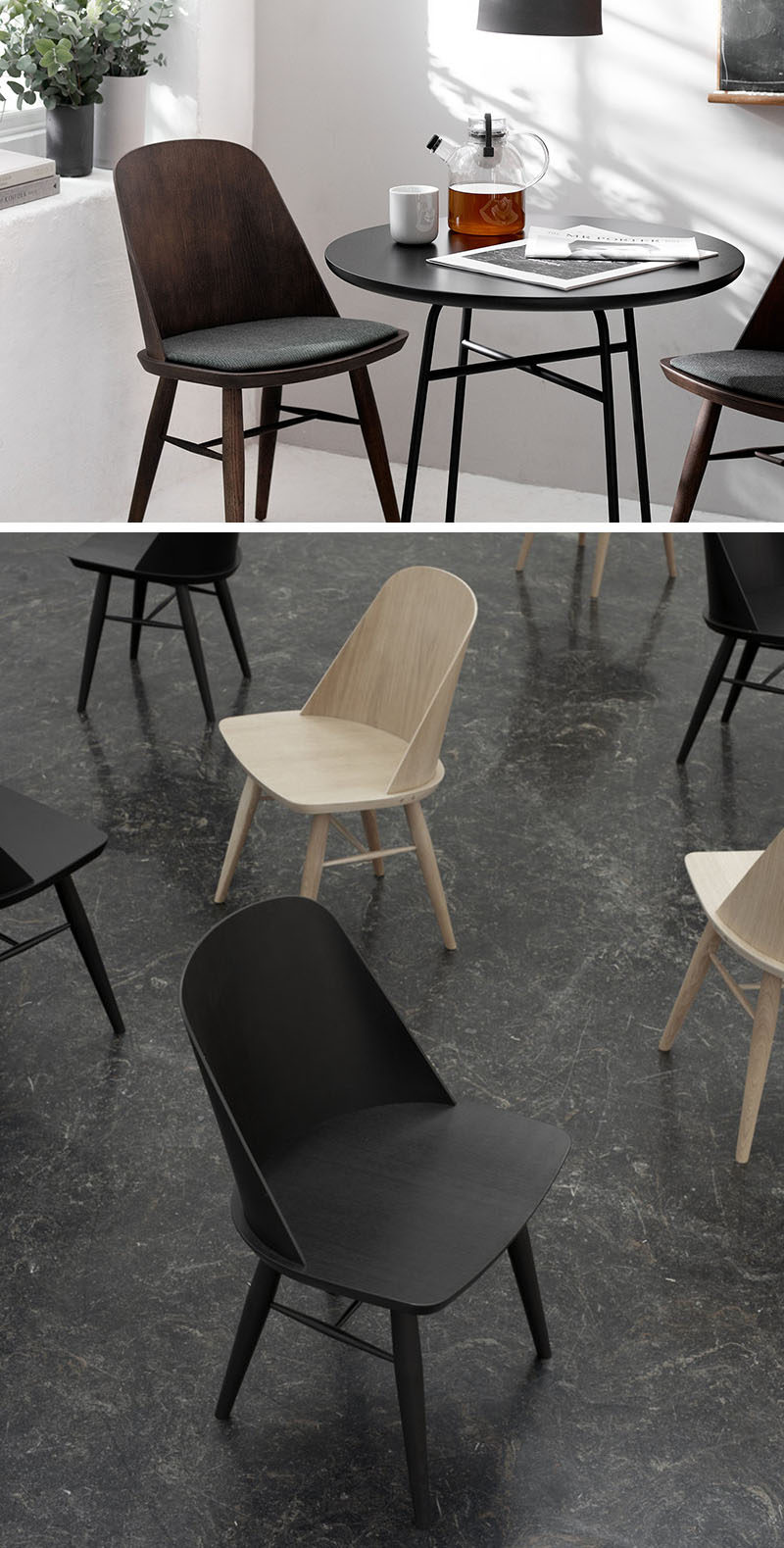 Synnes Dining Chair designed by Falke Svatun. Manufactured by Menu