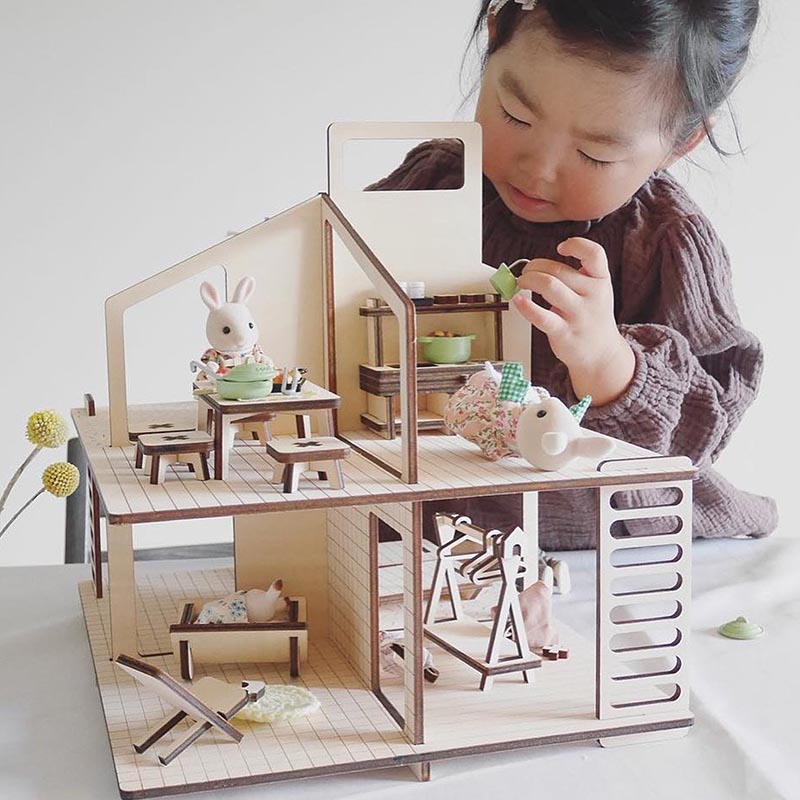 Eva Guillet of Milkywood has designed a dollhouse with furniture that's inspired by modern design.

After not being able to find a design she liked for her own 3 year old daughter, Eva created a dollhouse that was simple, free of stereotypes, with natural materials, and wouldn't be too expensive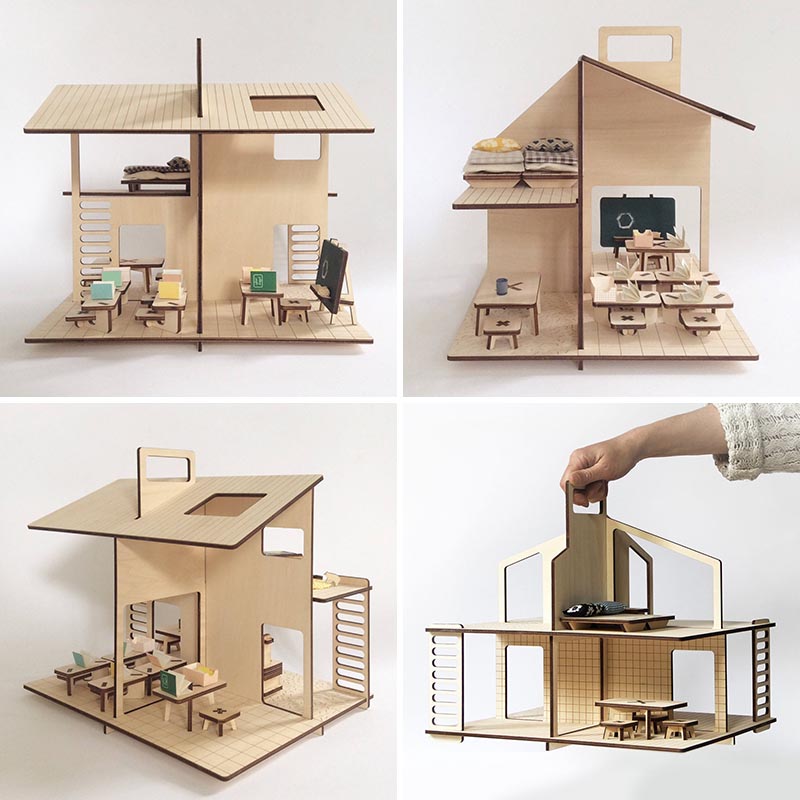 This resulted in a flat-pack design that she was able to cut using a laser cutting machine. Different rooms and levels are featured in her collection of dollhouses, some with an angled roof, while others are completely open, and the flooring patterns, doorways, and windows are thought of. There's also a handle to make carrying the dollhouse easy.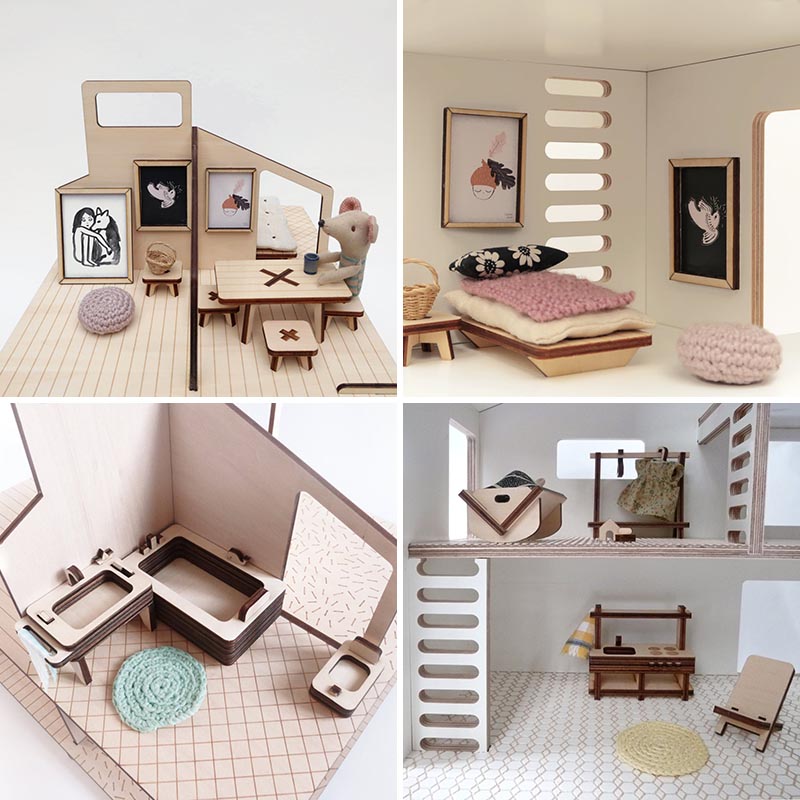 In addition to the dollhouse, Eva also designed simple wood furniture, ranging from beds and tables, to gardens and benches, to school desks, and a market stall. The flat-packed designs are easy to assemble and are made from Birch plywood.