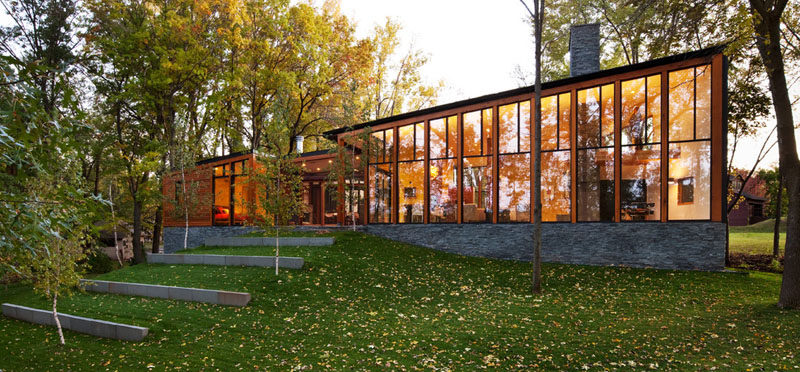 Designed for a family that lives an active and connected lifestyle, ALTUS Architecture completed this lakeside home in Minneapolis, Minnesota, to accommodate their busy life and help them remain connected while also giving them privacy and space to relax.
Made up of a private wing and a public wing, the house is clad in black metal siding that's interrupted around the exterior of the home by wood paneling and large windows.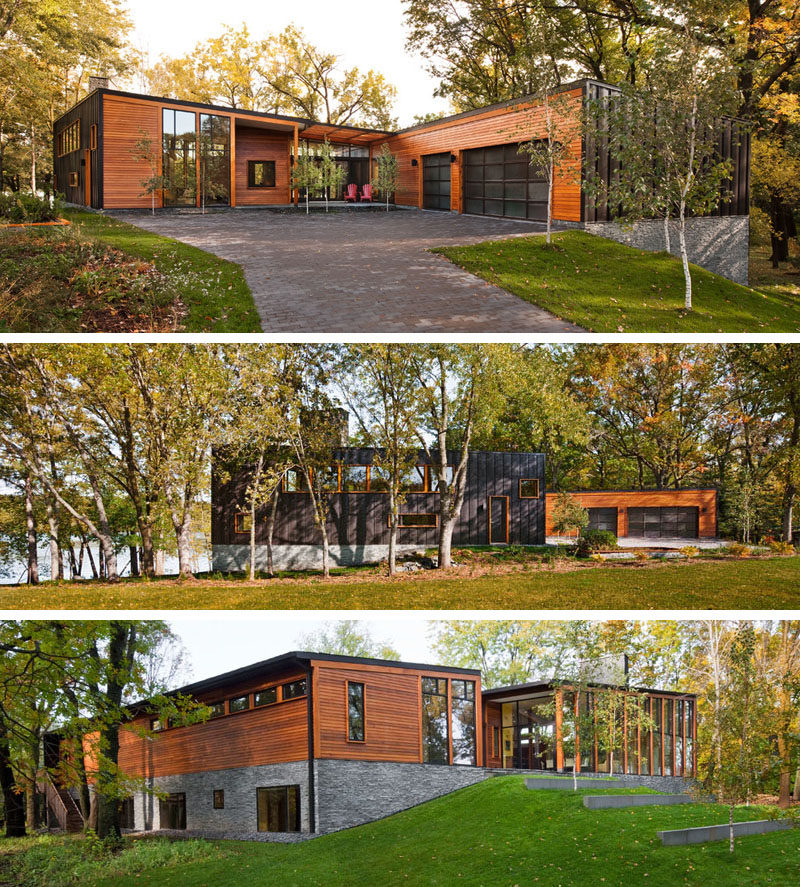 ---
The home has floor-to-ceiling windows that follow the line of the roof to take advantage of the lakeside views and let in as much natural light as possible.
---

---
Inside, a yellow kitchen with wood cabinets and a large kitchen island, has lots of surface area for prepping food.
---
---
Just off the kitchen sits the dining room and living room. Beside the dining room are large glass doors that open up to the outdoors.
---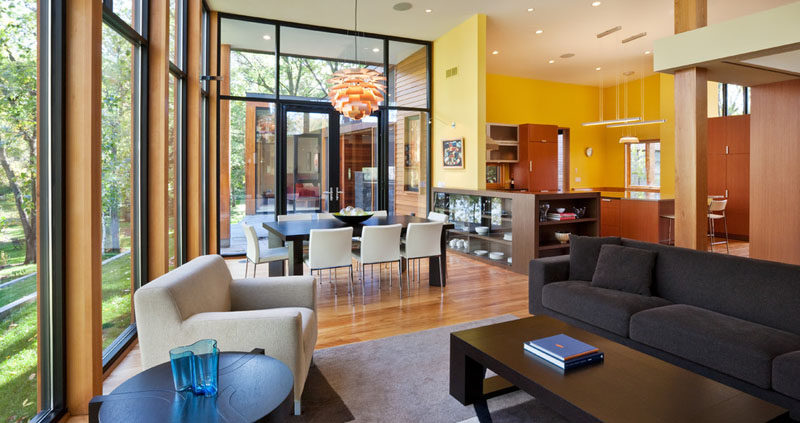 ---
In the living room, a large gas fireplace covered in stone hides the staircase from view.
---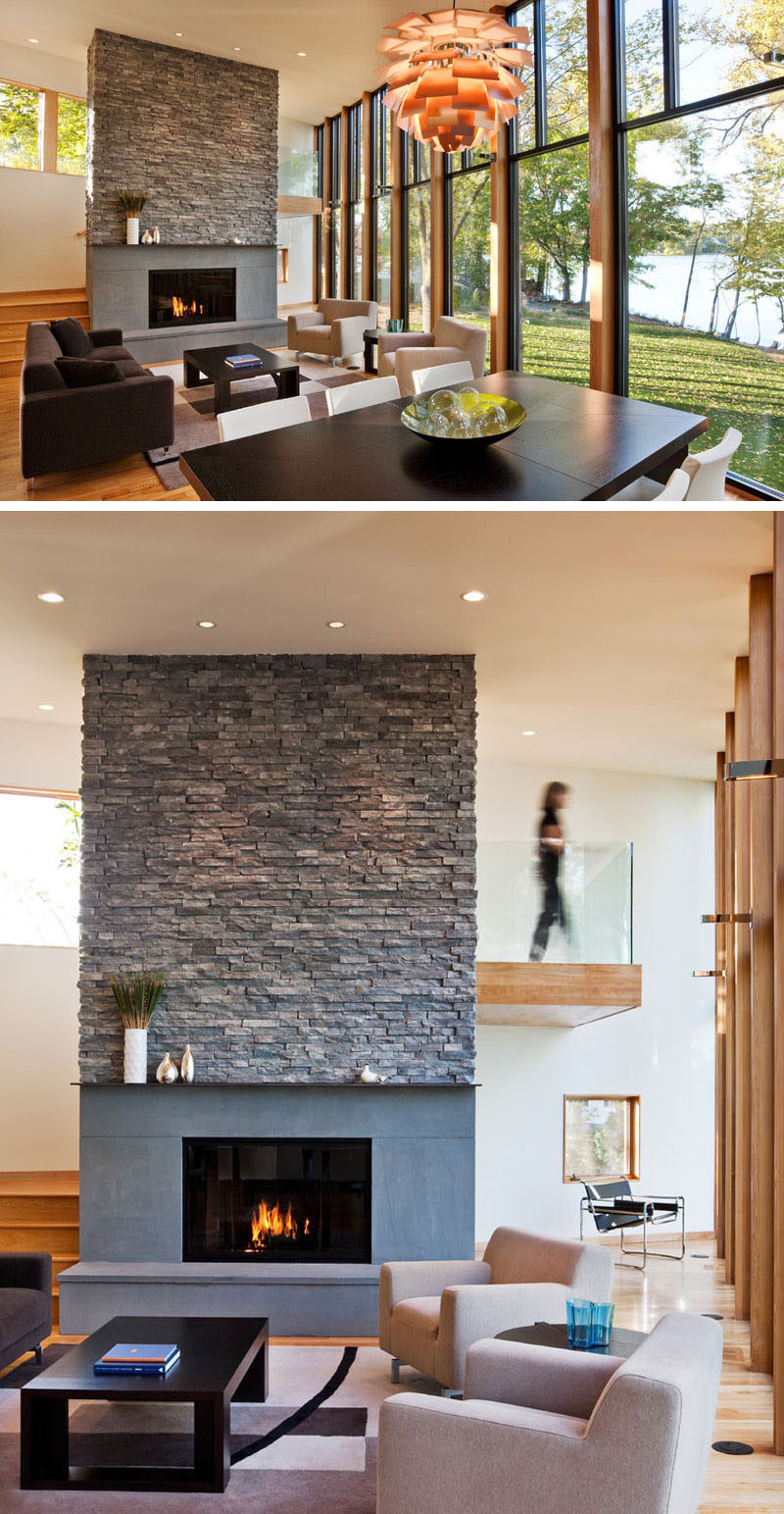 ---
Large floor to ceiling windows in the bedroom let in lots of natural light and take advantage of the lakeside views at all hours of the day.
---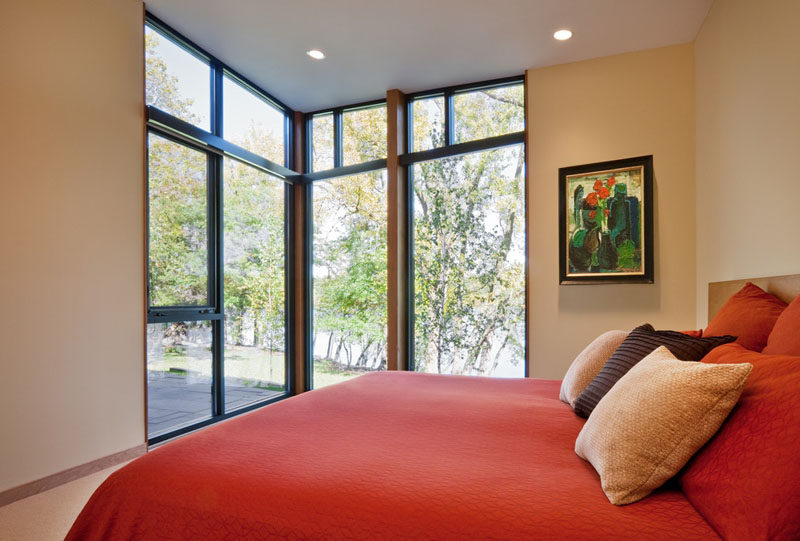 ---
In the bathroom, windows along the top of the wall keep the space naturally bright, and a double vanity sink with lots of built in storage lets two people comfortably get ready at the same time.
---