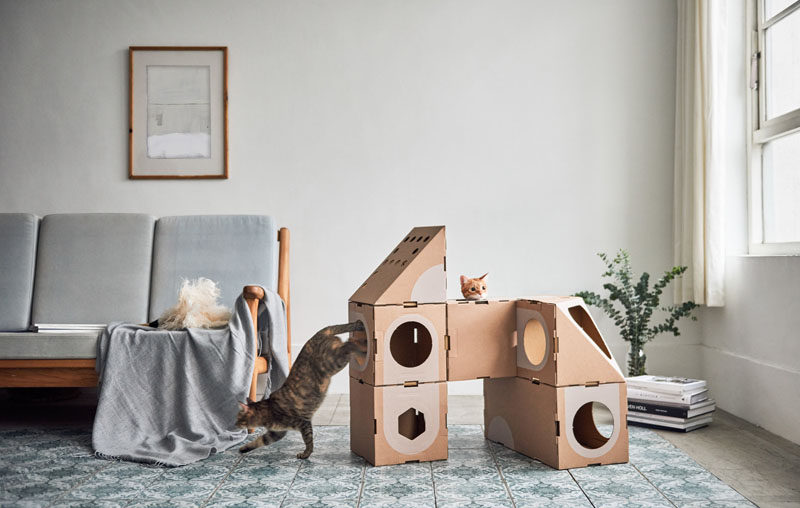 Taiwan-based design studio A Cat Thing have created a new modular collection of cat furniture that's made from cardboard.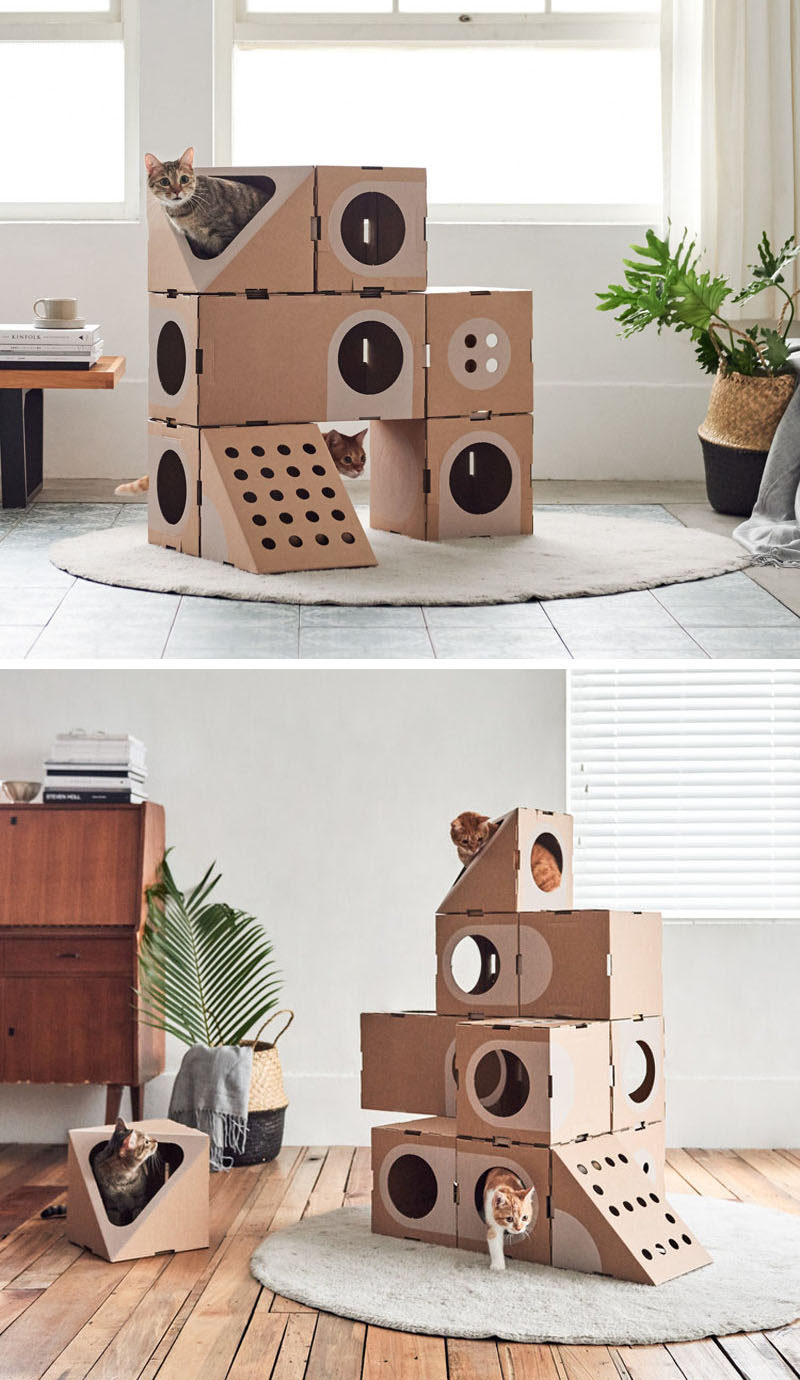 ---
The designs, which come in a variety of shapes like a room, hall and slope, can be linked together to create towers that allow cats to climb and hide in.
---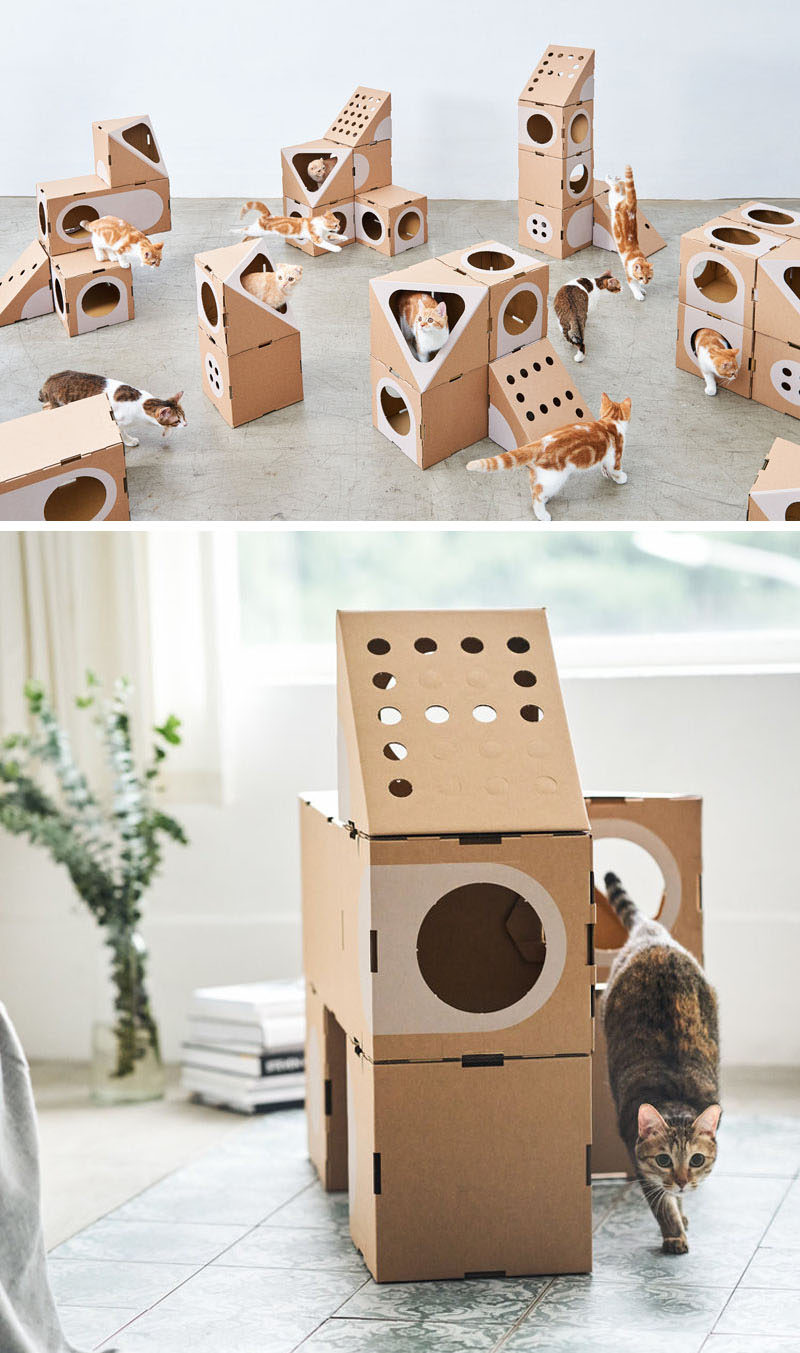 ---
By building the different pieces, cat owners are able to build a little micro-architecture compound that belongs to the family feline.
---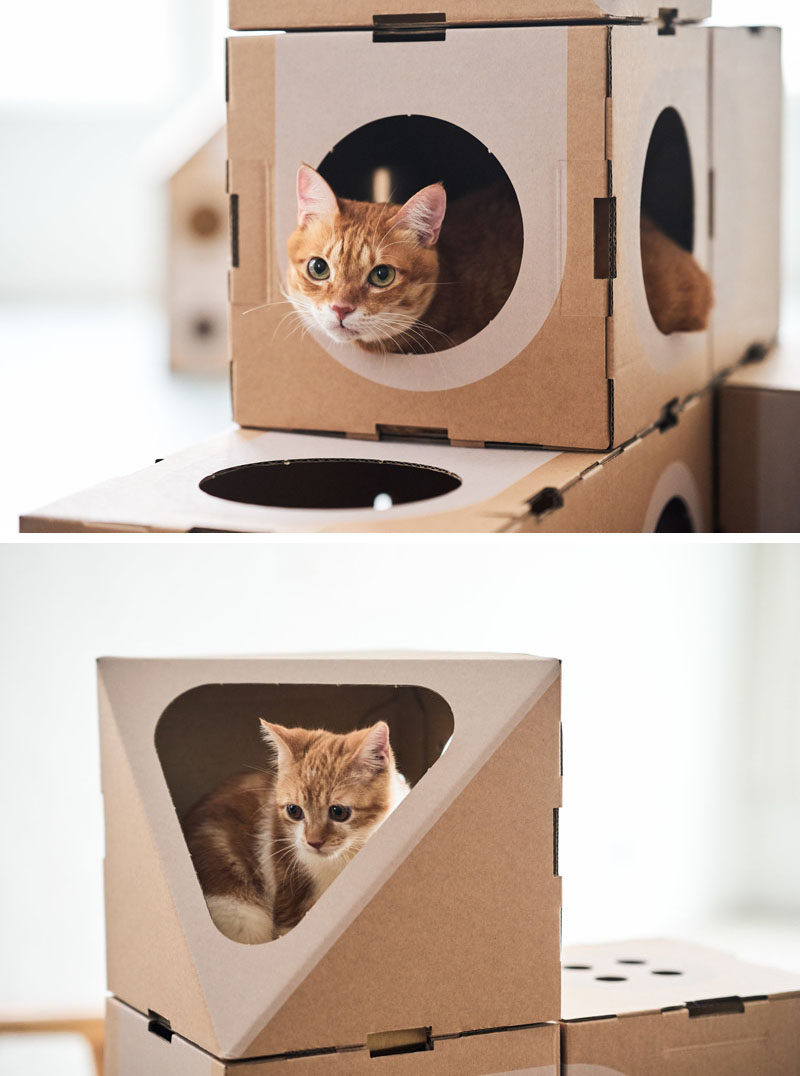 ---