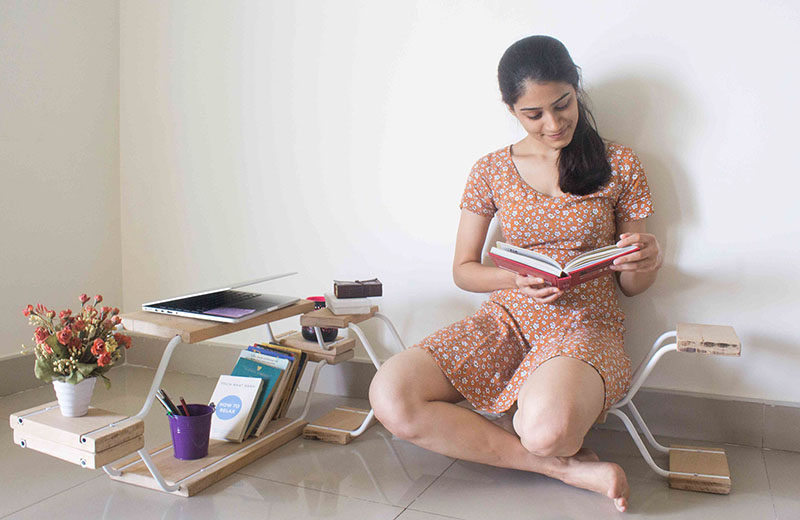 Indian student designer Anupria Singh has designed 'Quadraopus', a modular furniture design that can be used to create a variety of furniture pieces.
When coming up with the idea for Quadraopus, Anupria mentions, "I did a case study of dormitories and rooms in Auroville, India. The results showed me that there was not a lot of storage space and that most of the residents barely had shoe racks and extra seating. I chose to tackle these problem areas and design something that could be used for not just both these things, but other options as well."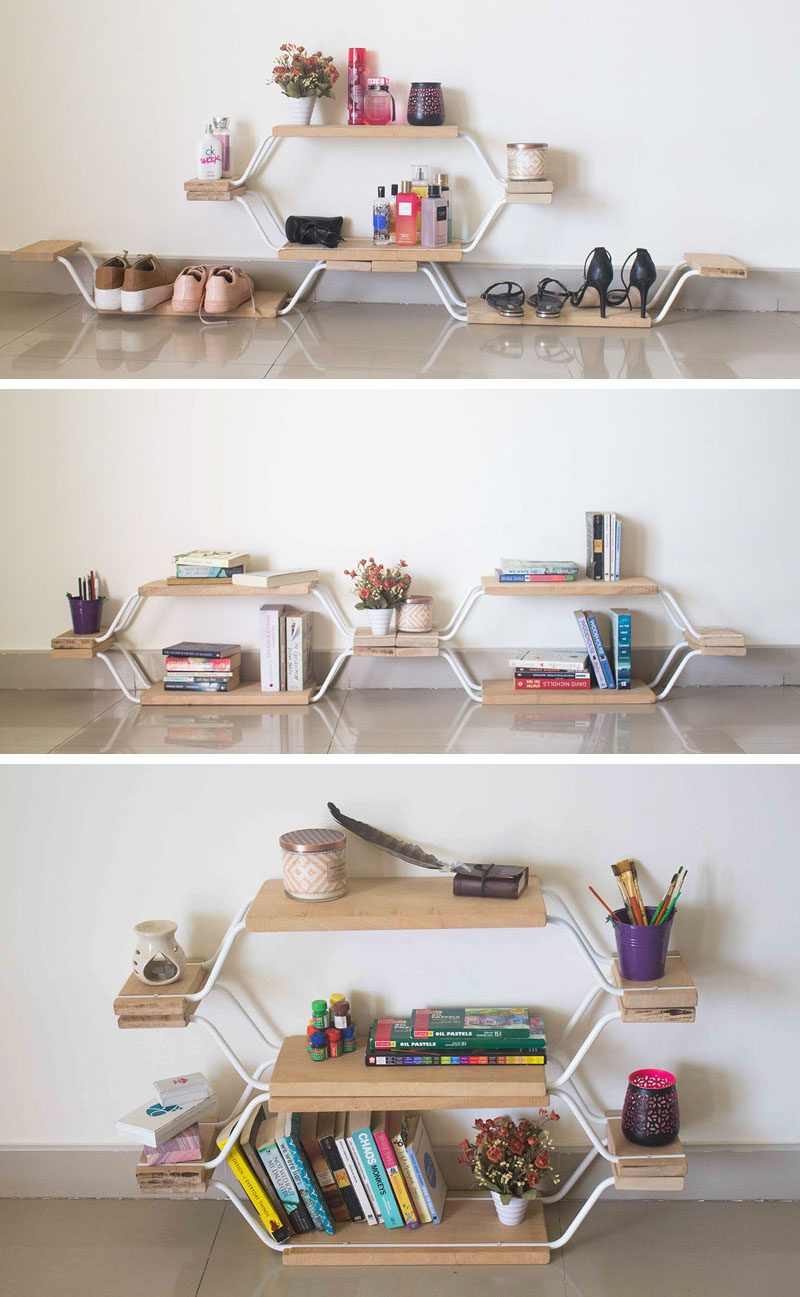 ---
As a result of her research, Quadraopus has been designed using lightweight metal and wood, that allows the pieces to be easily stacked or arranged.
The modular pieces can be used as a shelf, a bench, storage, as well as a breakfast table or laptop stand.
---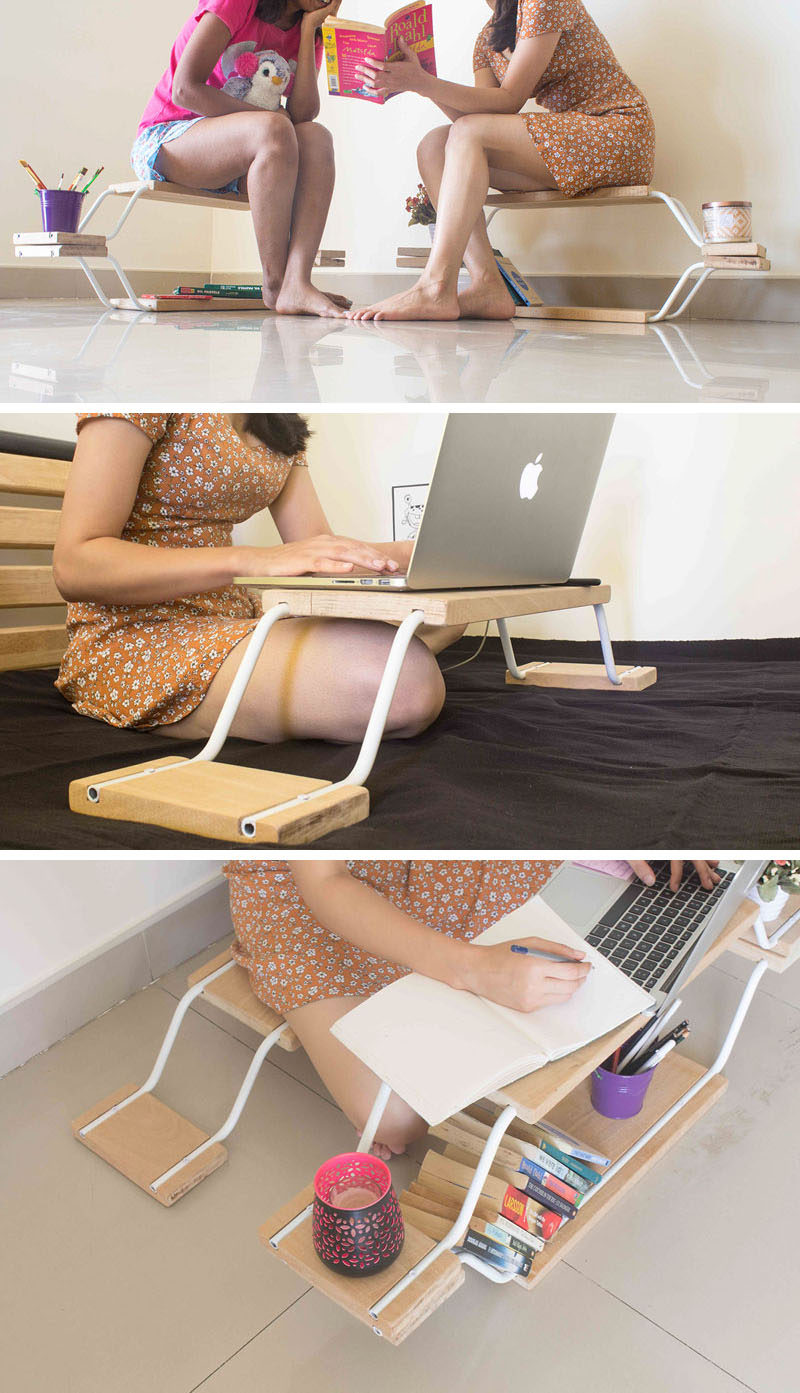 ---