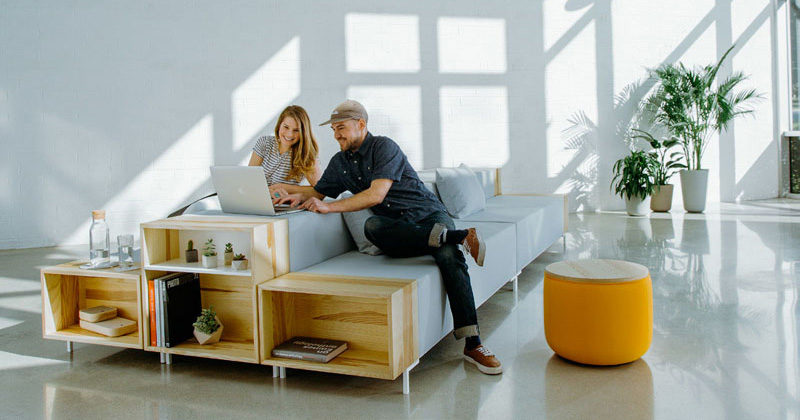 Designer and architect Trevor Hoiland has created The Story Collection, a modern and versatile furniture line manufactured in America by HighTower.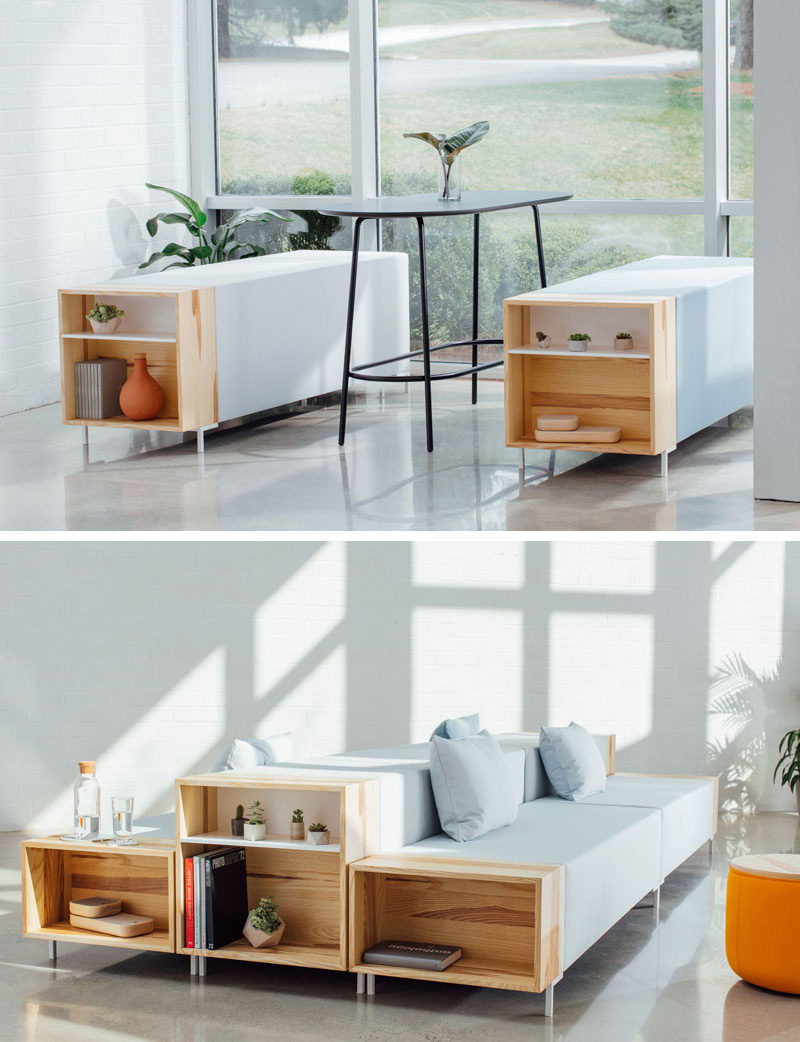 ---
Hoiland's inspiration for the modular collection came to him on a flight from Seattle to Kansas. Originally sketching a design for a 4-storey office building, the sketch turned into a design for the furniture pieces.
---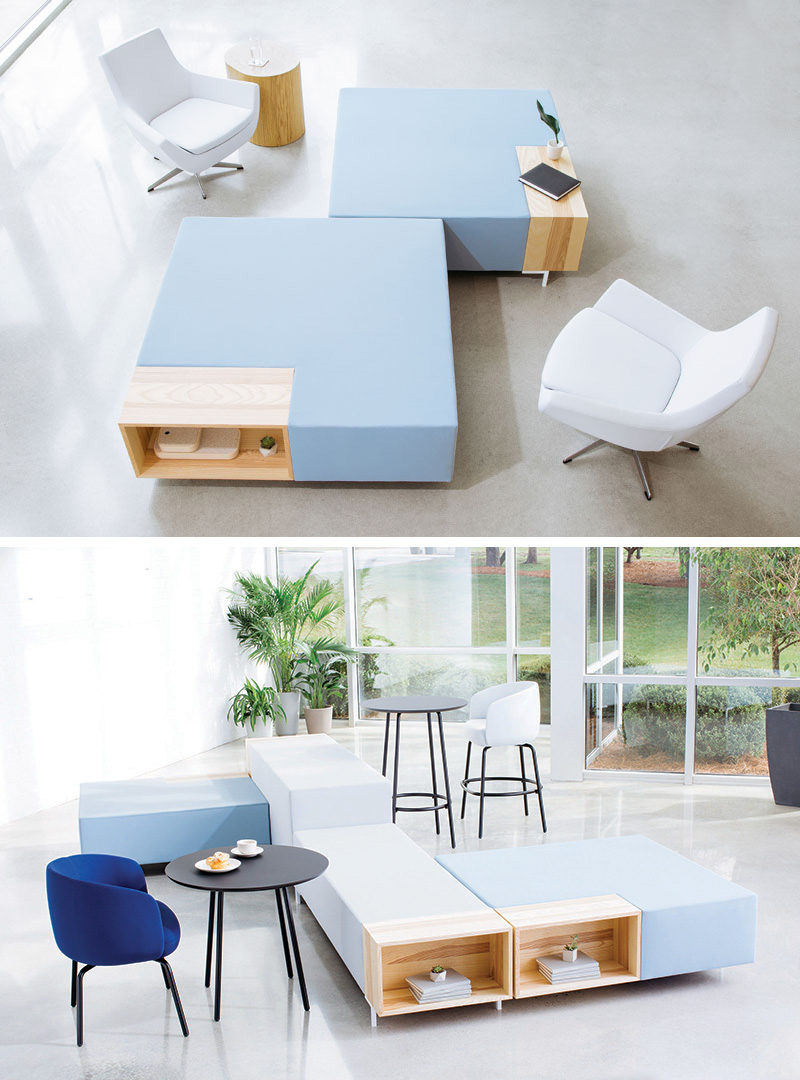 ---
In his own words, Hoiland says, "with Story, you have a simple blend of use… a place to sit and tell a story and a cubby to store several more."
---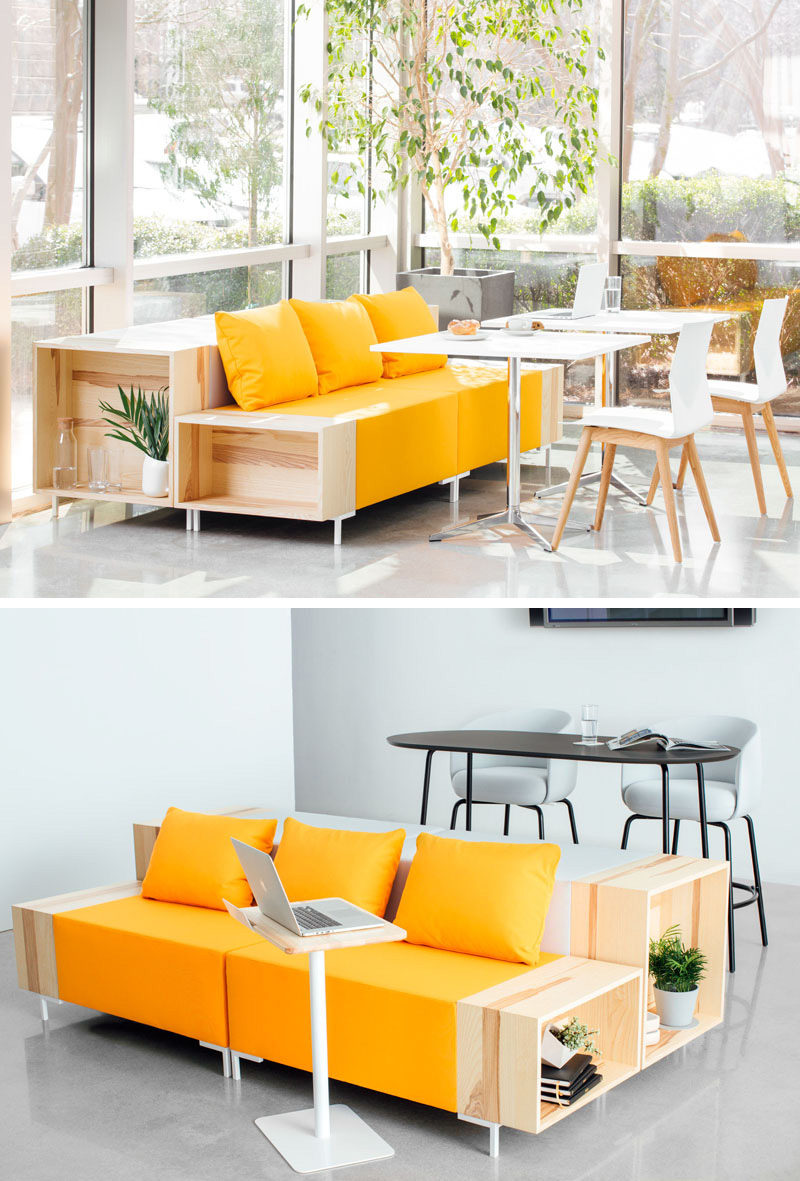 ---
With two different heights and five different sizes, the collection is made from just three materials: ash or walnut wood, metal, and fabric.
---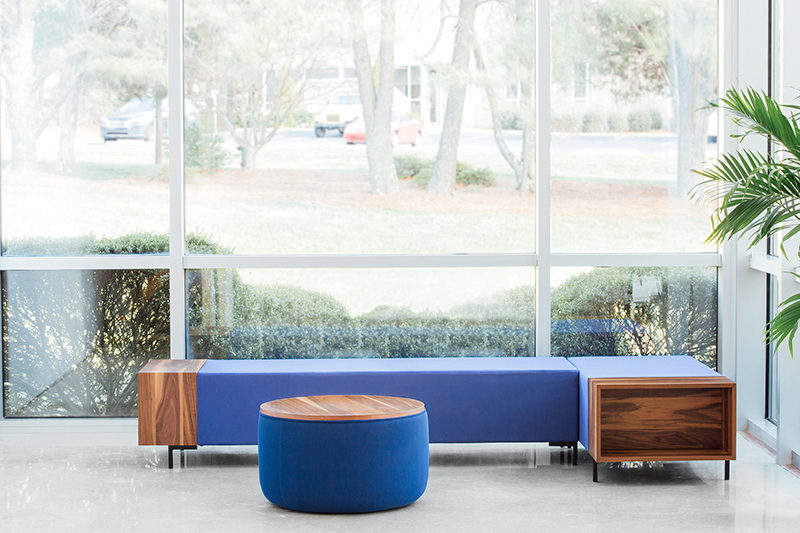 ---