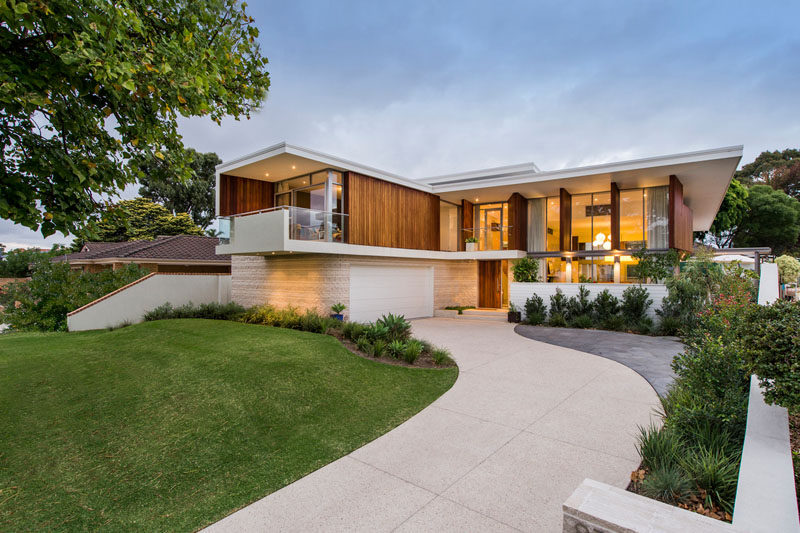 Mountford Architects have designed this contemporary home in a suburb of Perth, Australia, whose design was inspired by a home commissioned in the early 1950s by the actor Gary Cooper, that was built in the Hollywood Hills by LA architect A.Quincy Jones.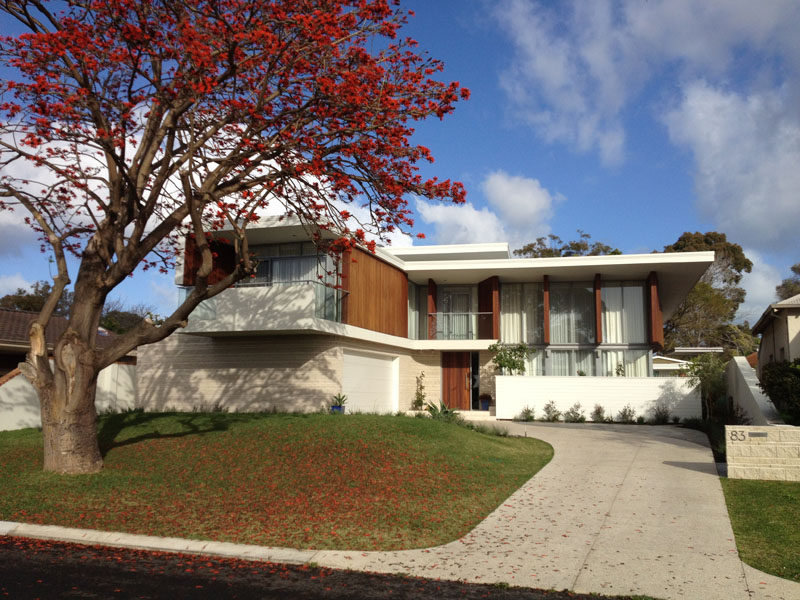 ---
As a result, the home has been split up into three different zones, the formal areas, the informal areas and the alfresco areas. Stepping inside, you are welcomed by the formal living room with a fireplace on one side, and custom cabinetry on the other. There's also a small balcony that looks out onto the street.
---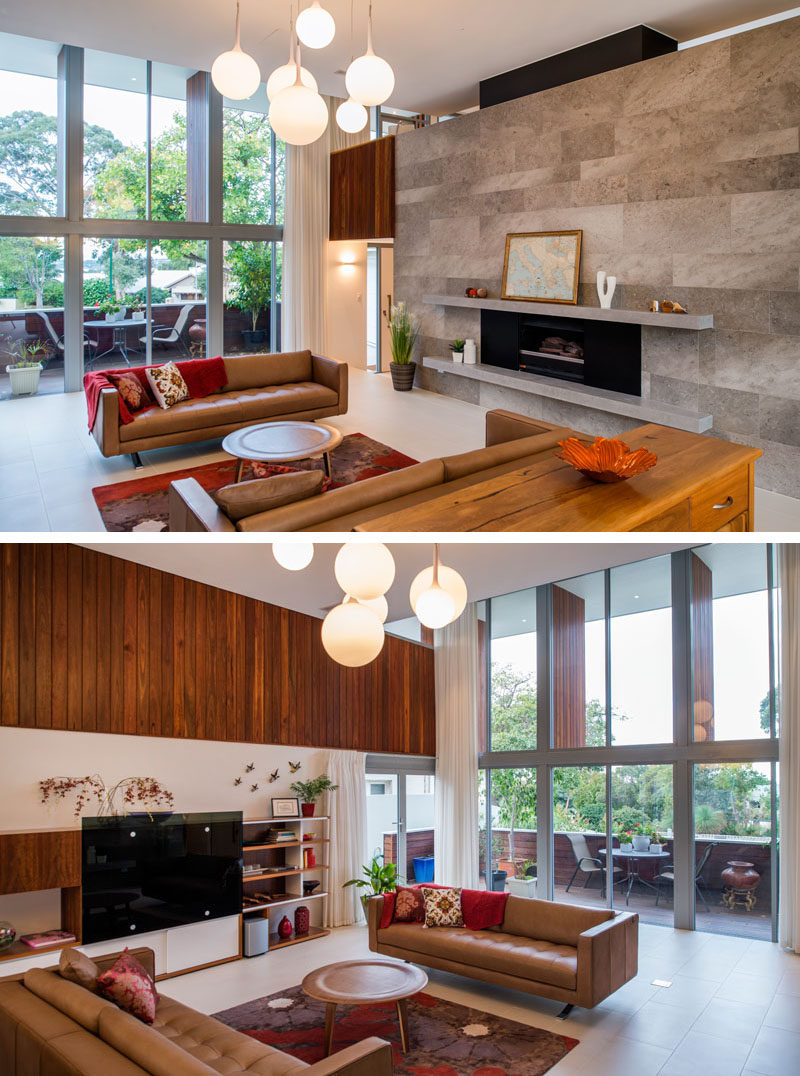 ---
Behind the formal living room is the dining room that's separated by a sideboard. The dining room sits next to large windows and a sliding door that leads out to the backyard.
---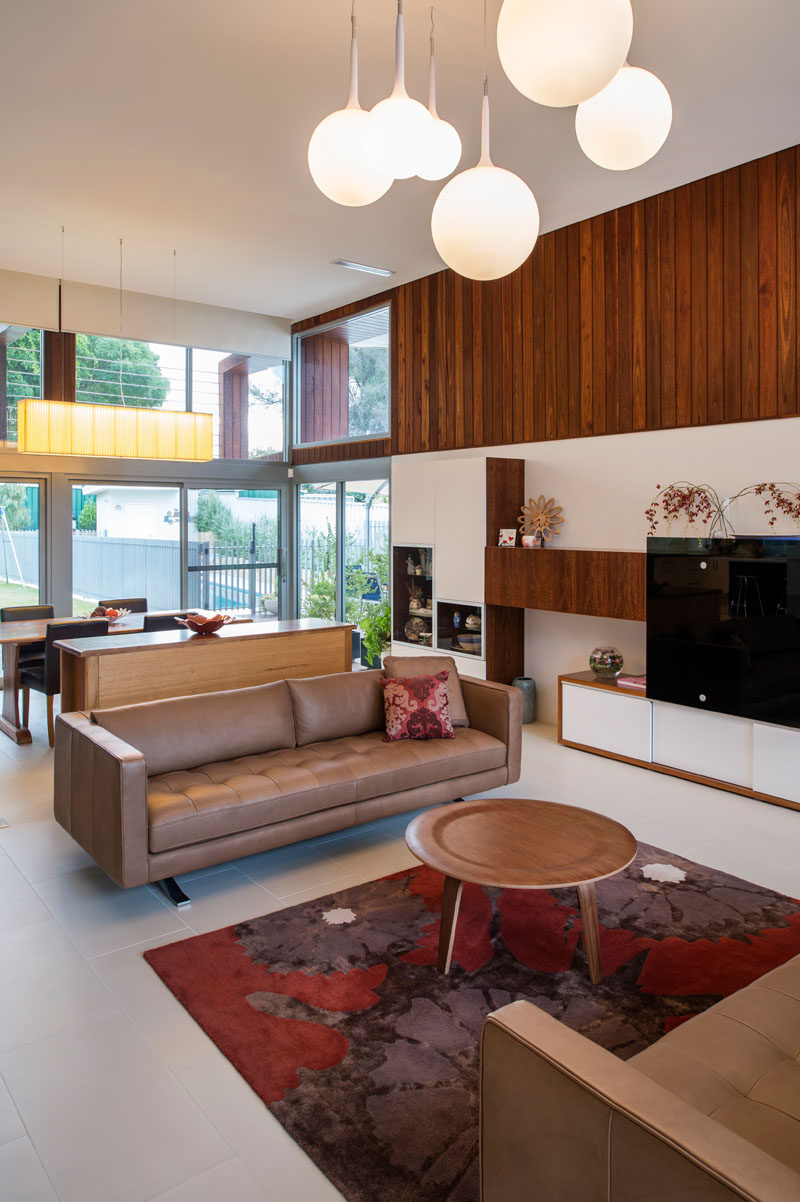 ---
Outside, there's a wood deck that allows for alfresco dining.
---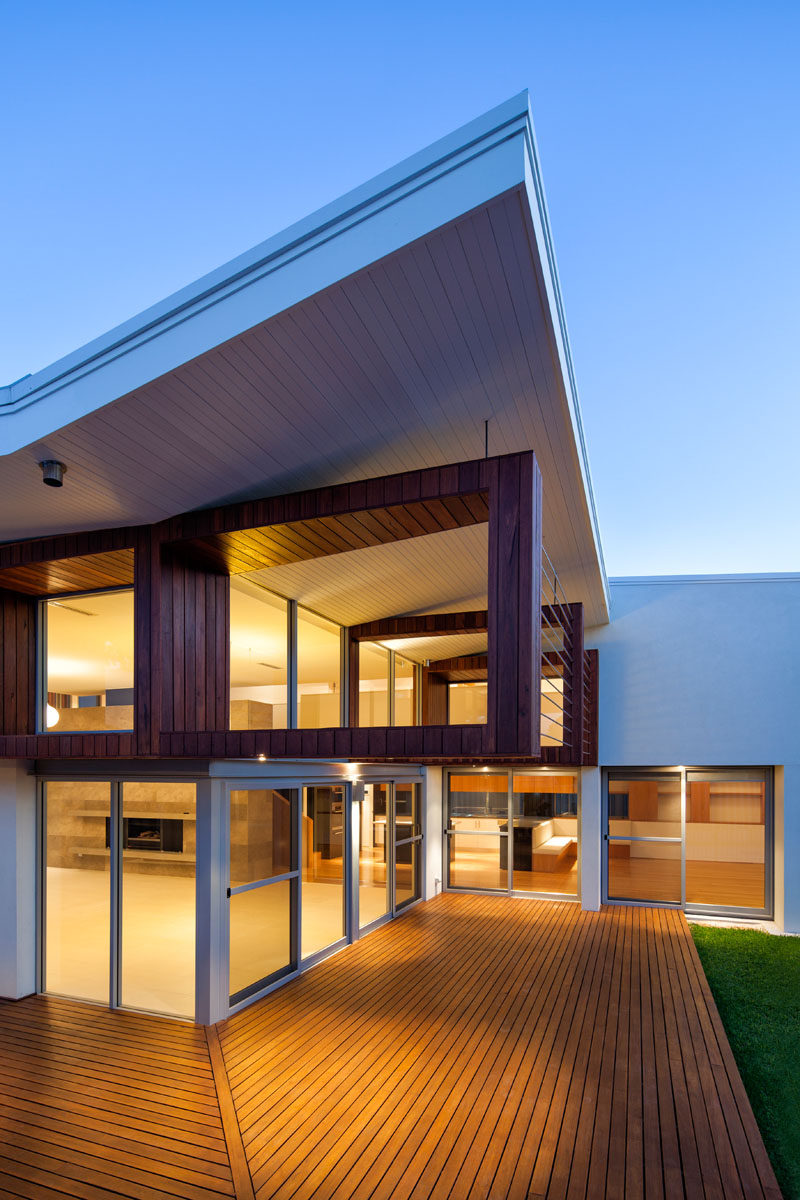 ---
Back inside, there's a more casual living area with a wood shelving and cabinets that run along the wall and lead into the kitchen.
---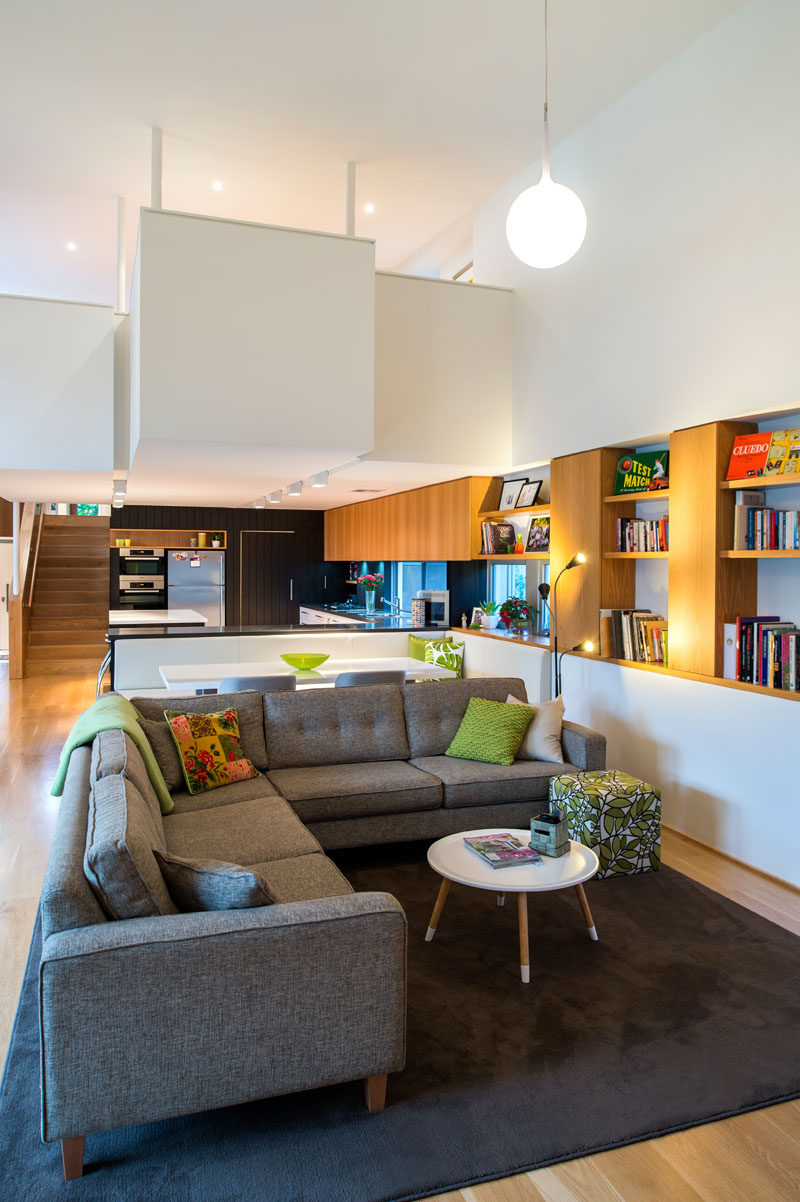 ---
In the kitchen, a black accent wall is broken up by the use of a single wood shelf that's built into the wall and sits above the fridge. Wood stairs lead to the upper floor of the home.
---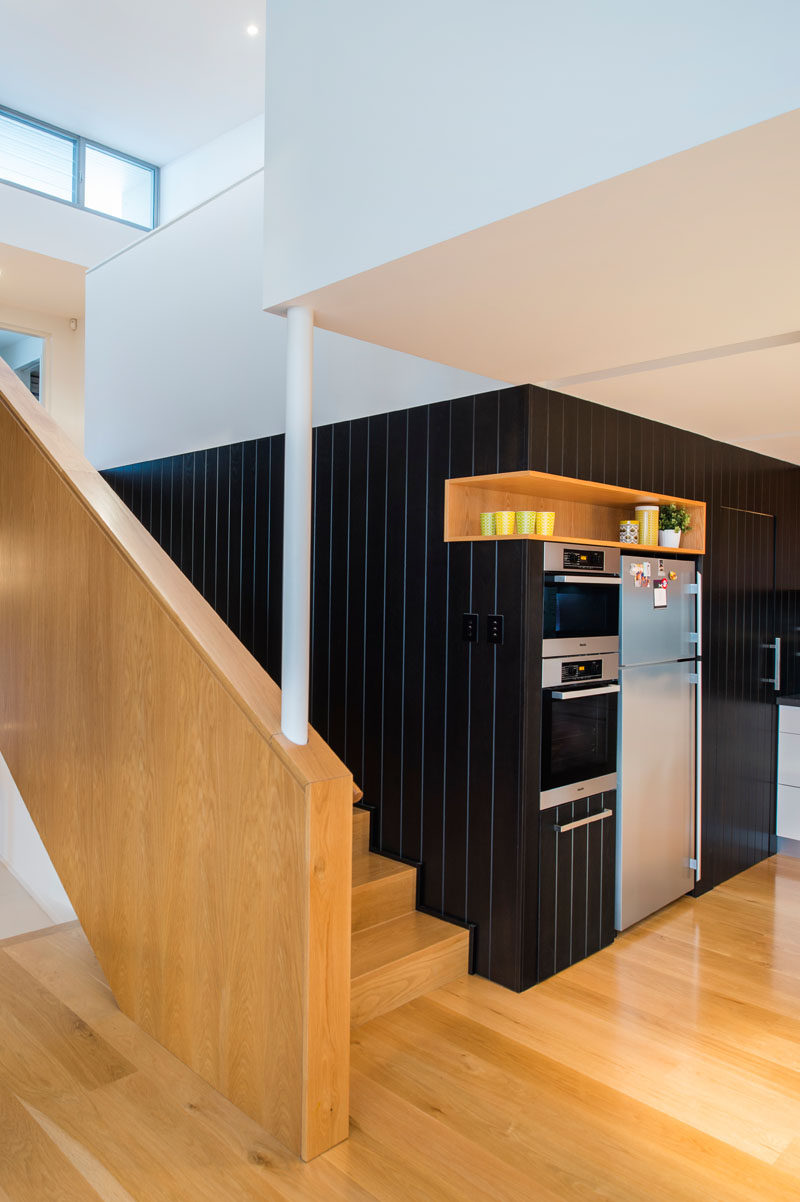 ---
At the top of the stairs, there's a small sitting area, ideal for relaxing and reading a magazine or book.
---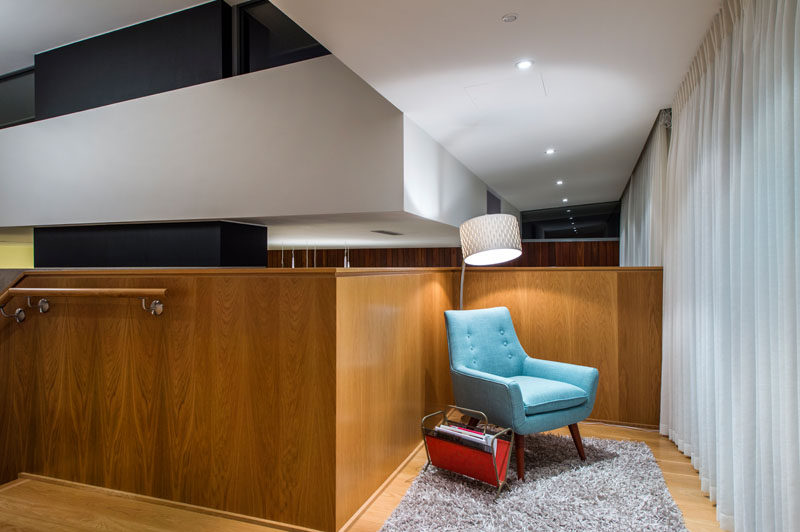 ---