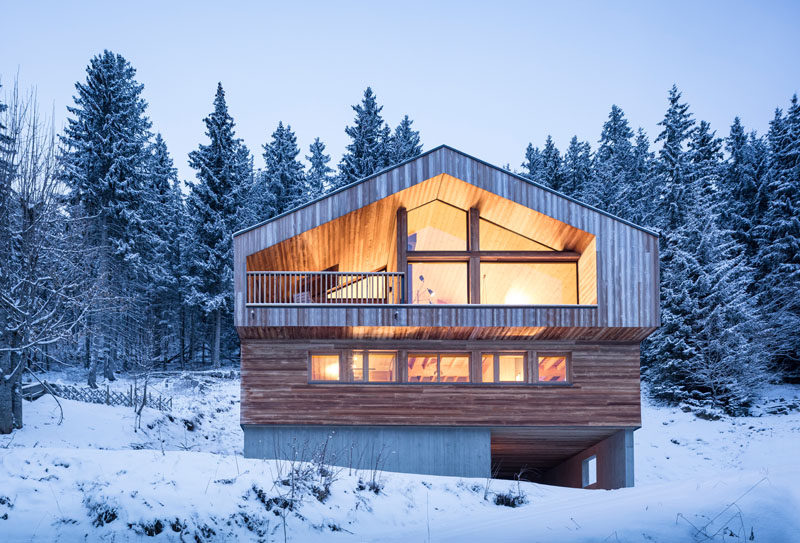 Studio Razavi Architecture have designed this recently completed house in the mountains of Manigod in France.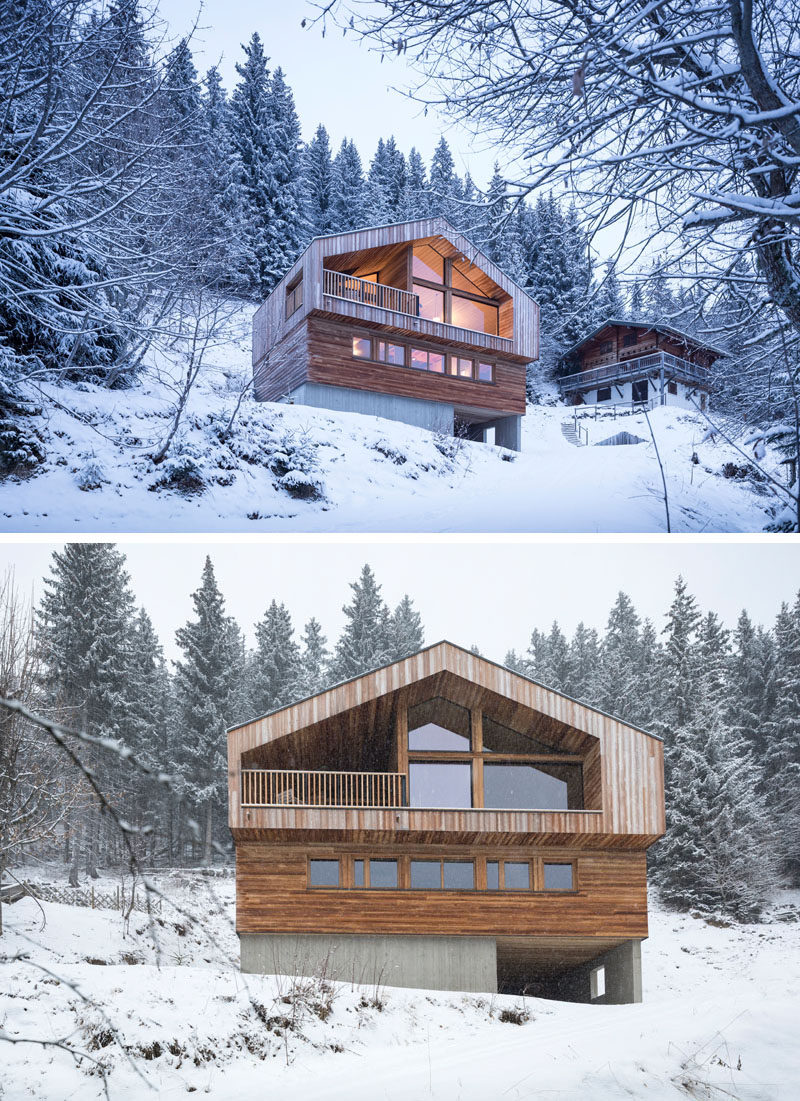 ---
The house has been designed so that the garage is open to the elements, yet still covered enough to provide protection in the cooler months. Upon entering the home, there's a room where you can hang up your wet jackets and muddy boots.
---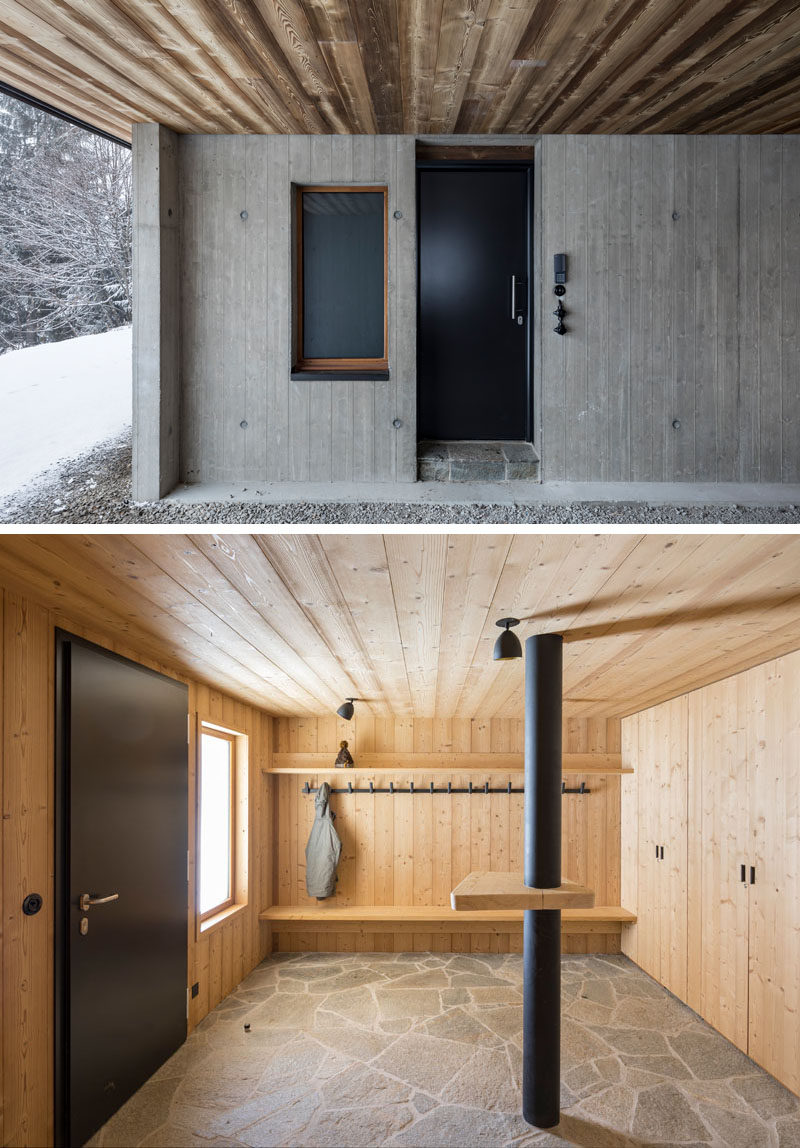 ---
Wood stairs connect the various levels of the home, while wall sconces and square windows allow light to fill the stairwell.
---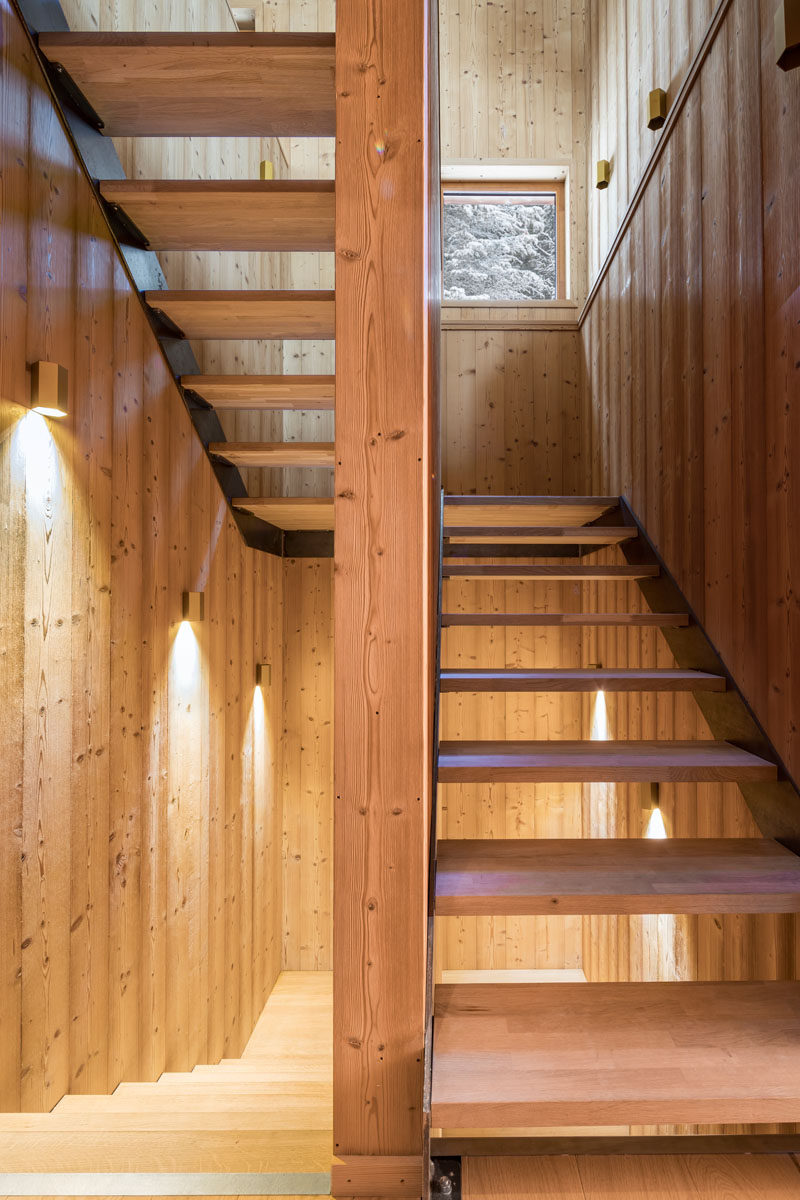 ---
Normally the bedrooms would be on a higher floor of a home, however with this house, the bedrooms are located on the lower levels.
---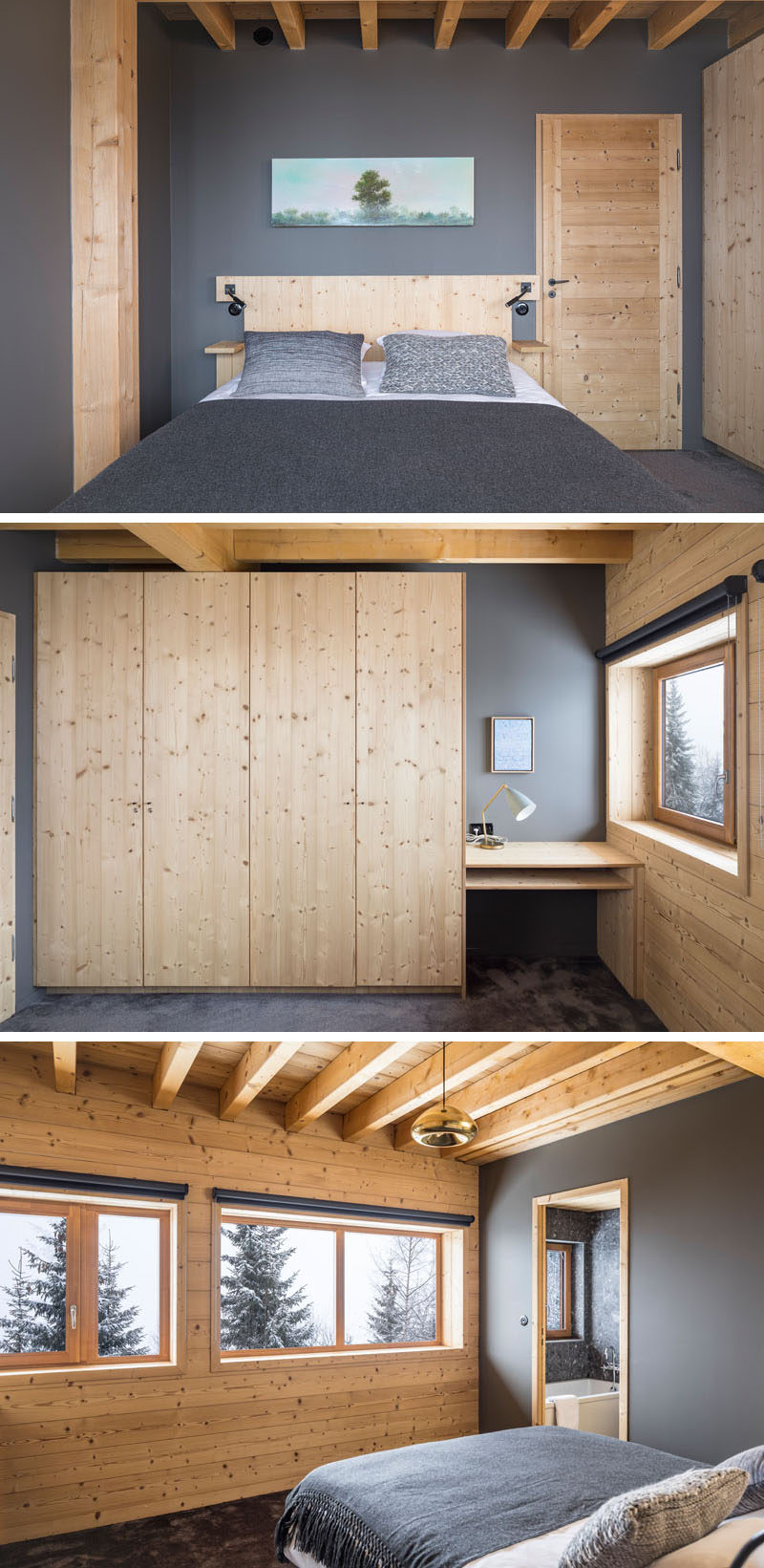 ---
Simple color palettes of dark grey accent walls combined with wood walls and dark carpet, keep all of the bedrooms contemporary in design.
---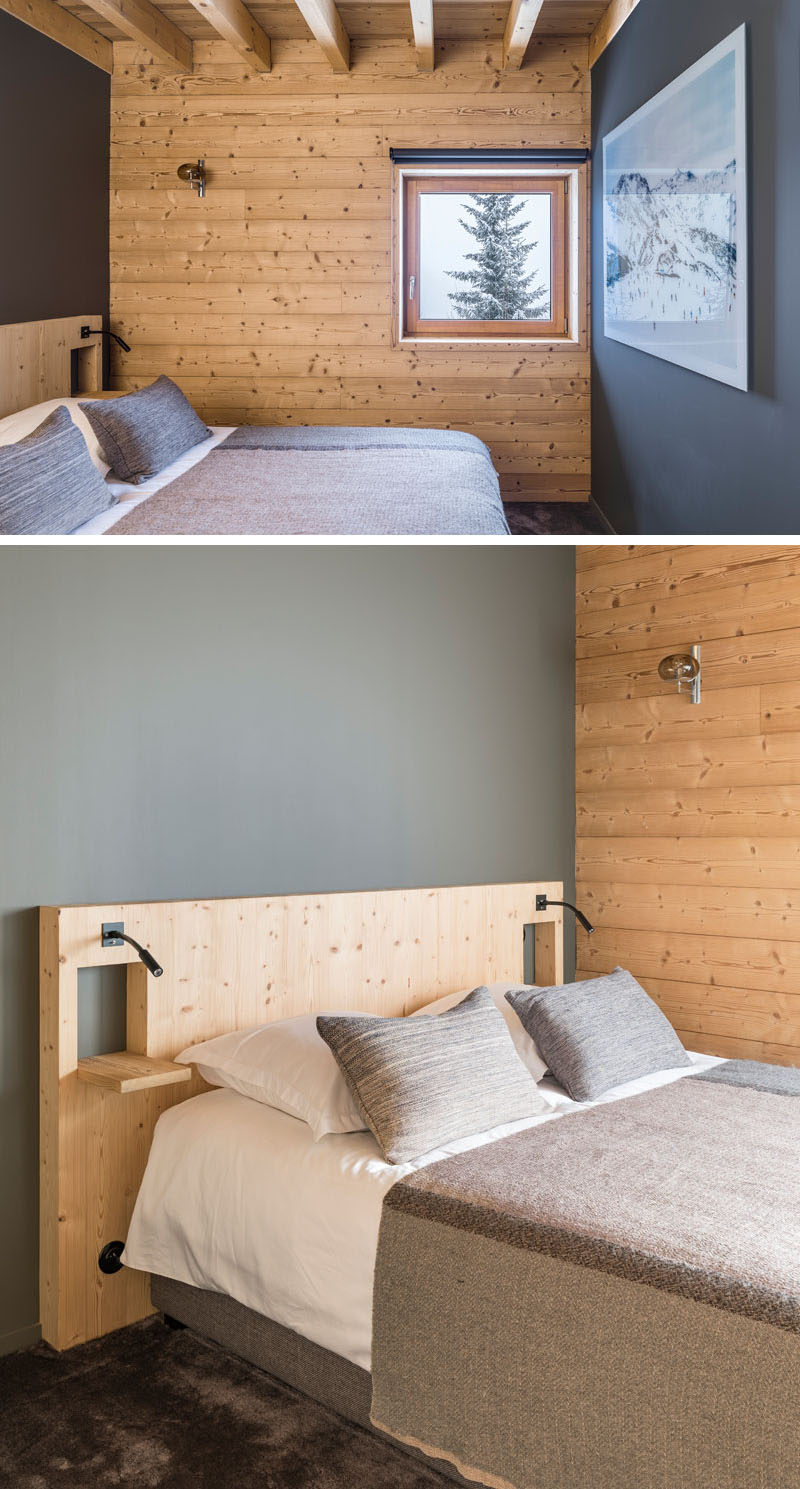 ---
In this bedroom, built-in bunk beds with storage cabinets fill one side of the room, while a window adds natural light.
---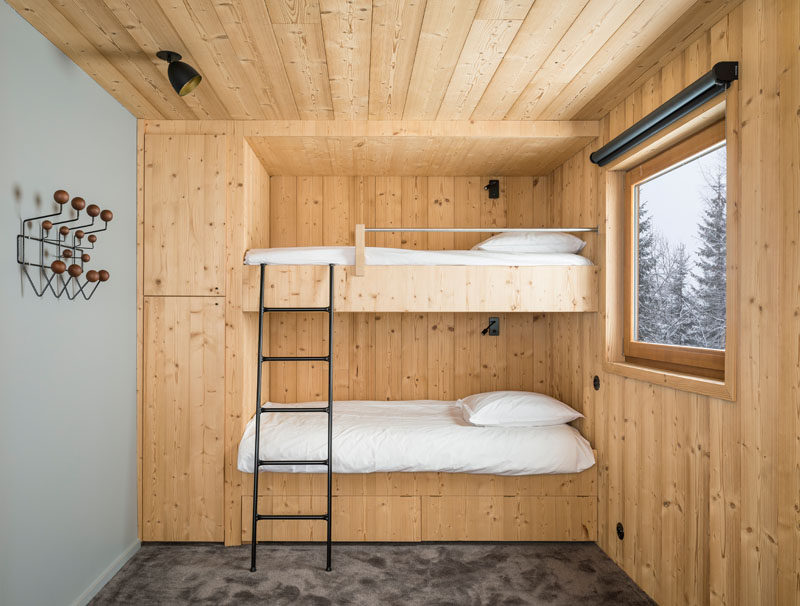 ---
The bathrooms in the home have a similar color palette, however instead of painted grey walls the designers have used dark grey stone tiles. To allow the light to travel throughout the bathrooms, glass partitions have been used to separate the shower from the vanity area.
---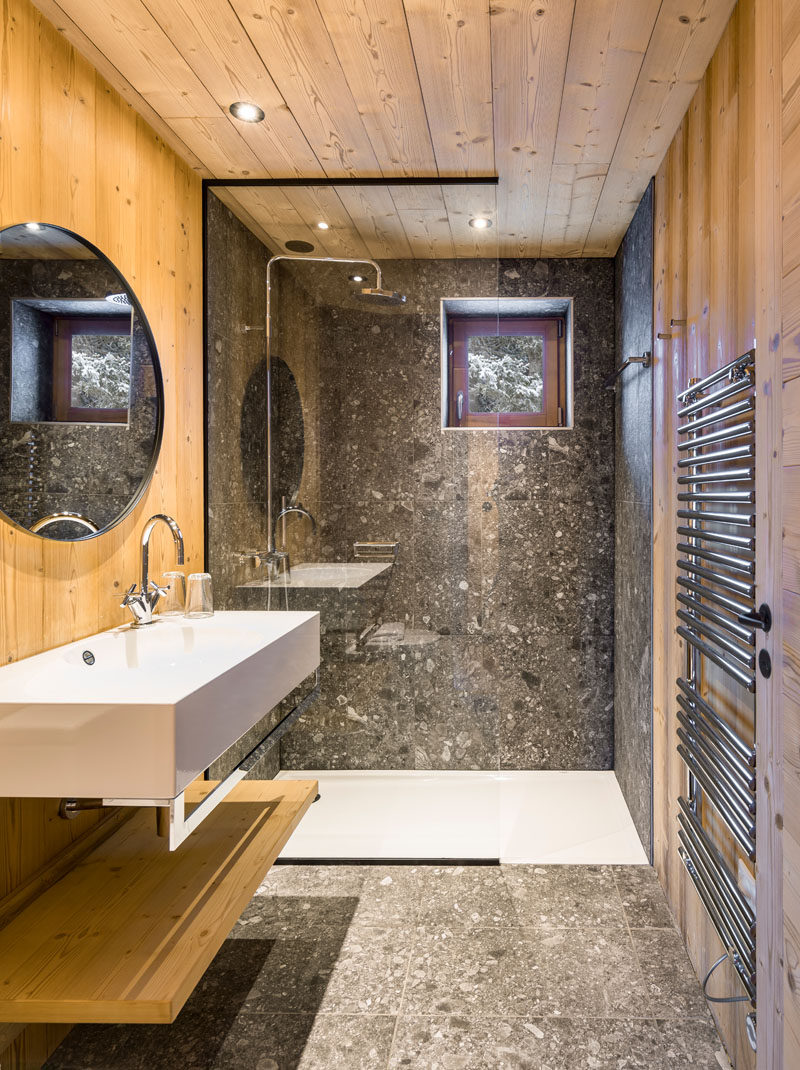 ---
Other bathrooms in the home have a similar look, creating continuity throughout the home.
---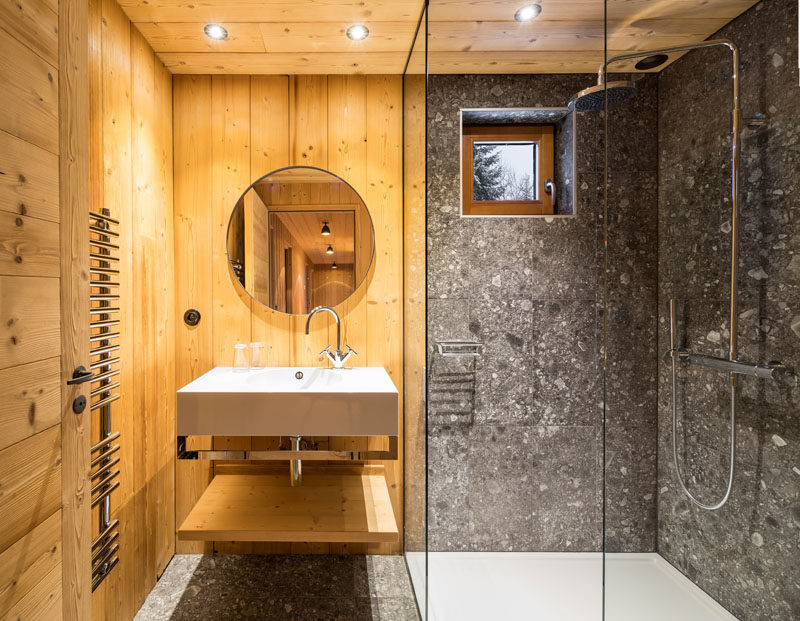 ---
Heading to the top floor of the home, you realize that there's a vaulted ceiling, creating a sense of height and openness.
---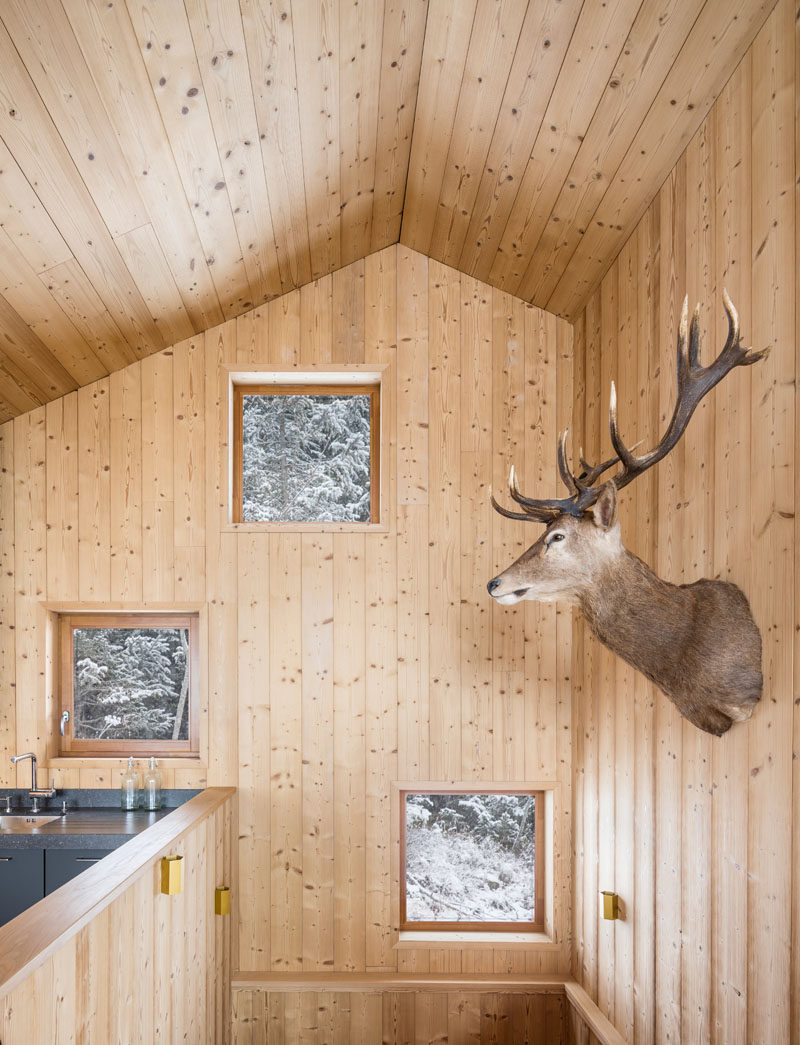 ---
At the top of the stairs is the kitchen. Matte black kitchen cabinets fill the wall and follow the sloped roof line.
---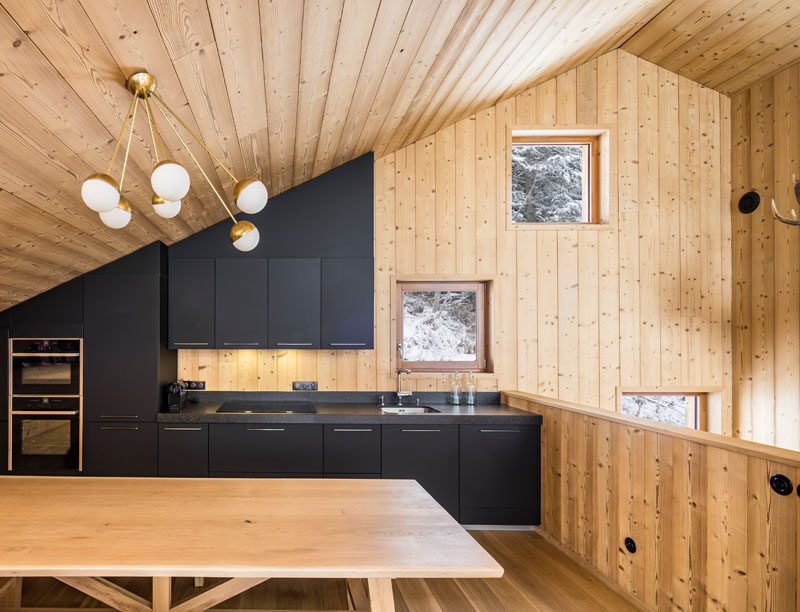 ---
Just off the kitchen is a covered balcony with views of the mountains.
---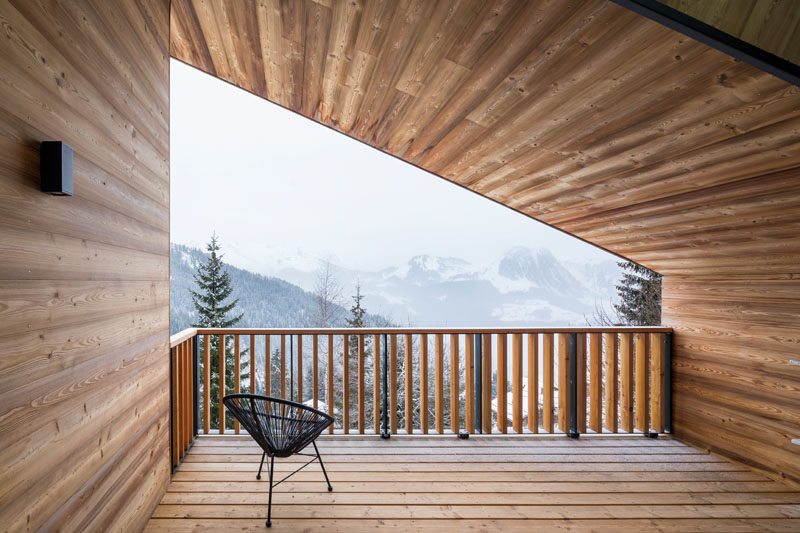 ---
Beside the kitchen is the living room. A wall of windows that also follow the roof line frames the picturesque view, while a large black fireplace can be lit to provide warmth to the home in the colder months.
---

---