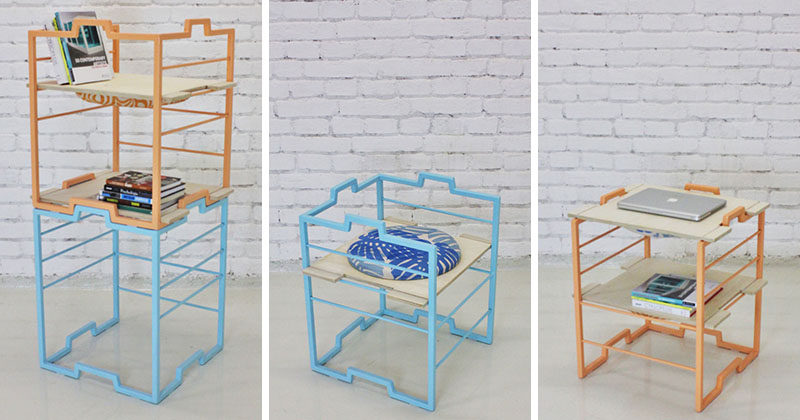 Slovakian design student Jana Lukcova, has created BLOK 3/1, a piece of multi-functional furniture that's made from three materials – metal, wood and textiles, and has three simple uses, a chair, a table and a bookshelf.
The design of the piece allows it to be used as a chair or side table, depending on which side the wood is flipped to. One side is a normal wood shelf, the other has a small cushion attached.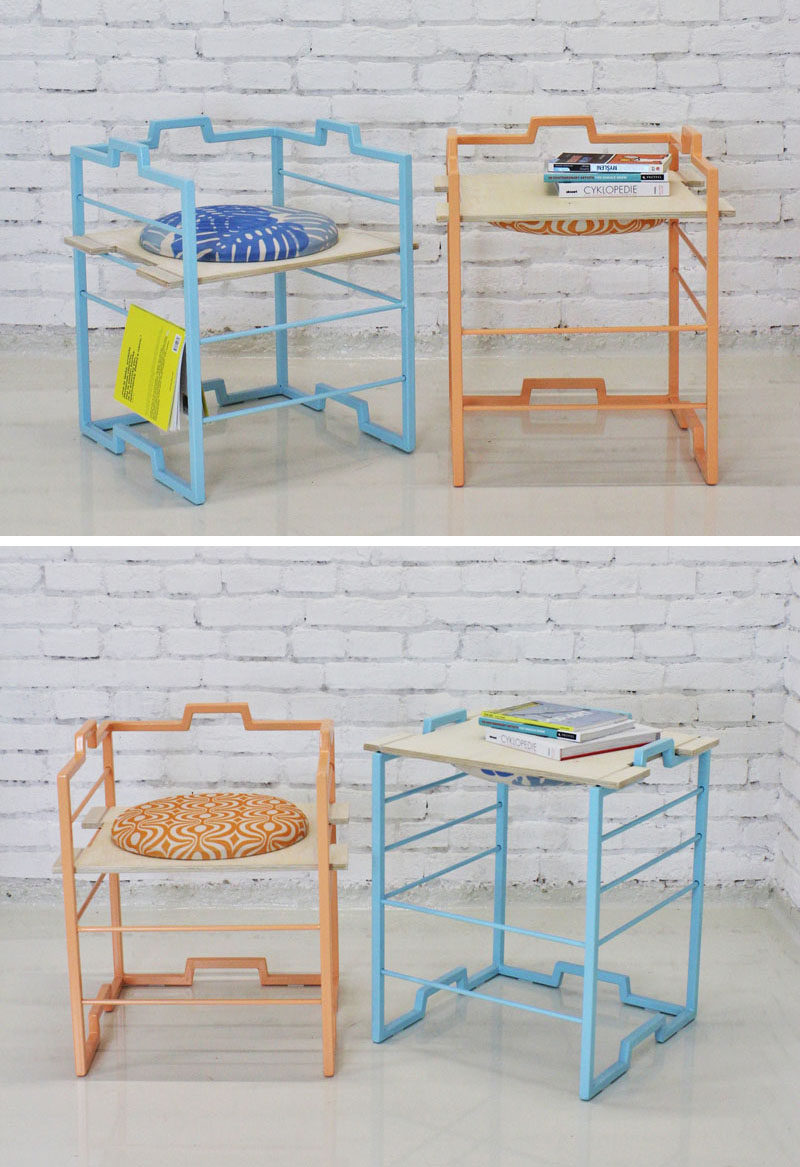 When used as a side table, the metal frame design enables each piece to be stacked on top of each other creating a tall bookshelf.