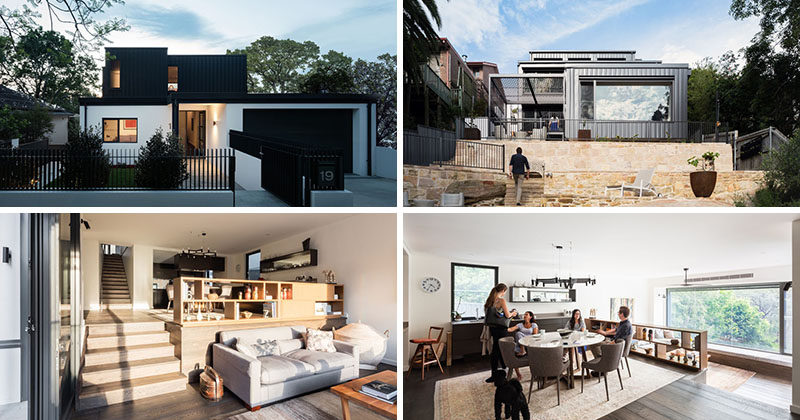 TW Architects have shared with us a contemporary house they designed in Sydney, Australia, that's located on a steep site with a 49 foot (15m) drop.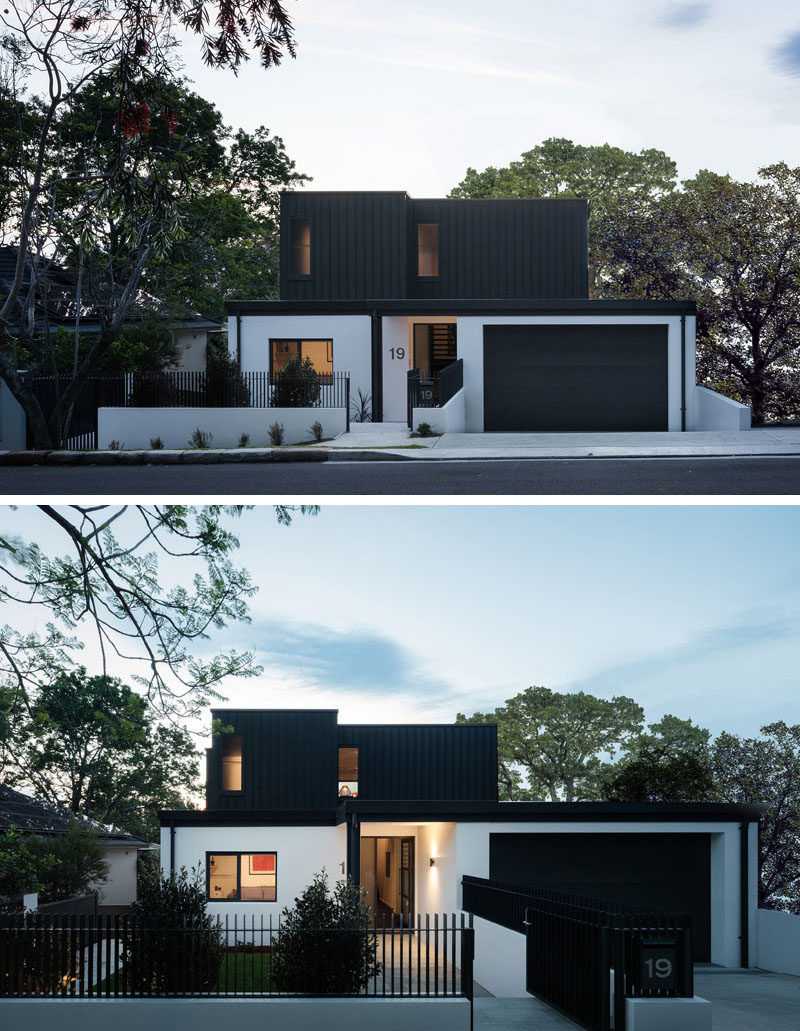 ---
Apart from being on a steep slope, the house is also located in one of Sydney's bushfire-prone areas. This meant that the new brick house with a timber frame and metal cladding would have to be protected from fires. They achieved this by using Firefly, a non-combustible material, when building the house.
The windows all have steel shutters, similar to those used on roller doors, allowing the house to automatically 'shut down' during a fire.
---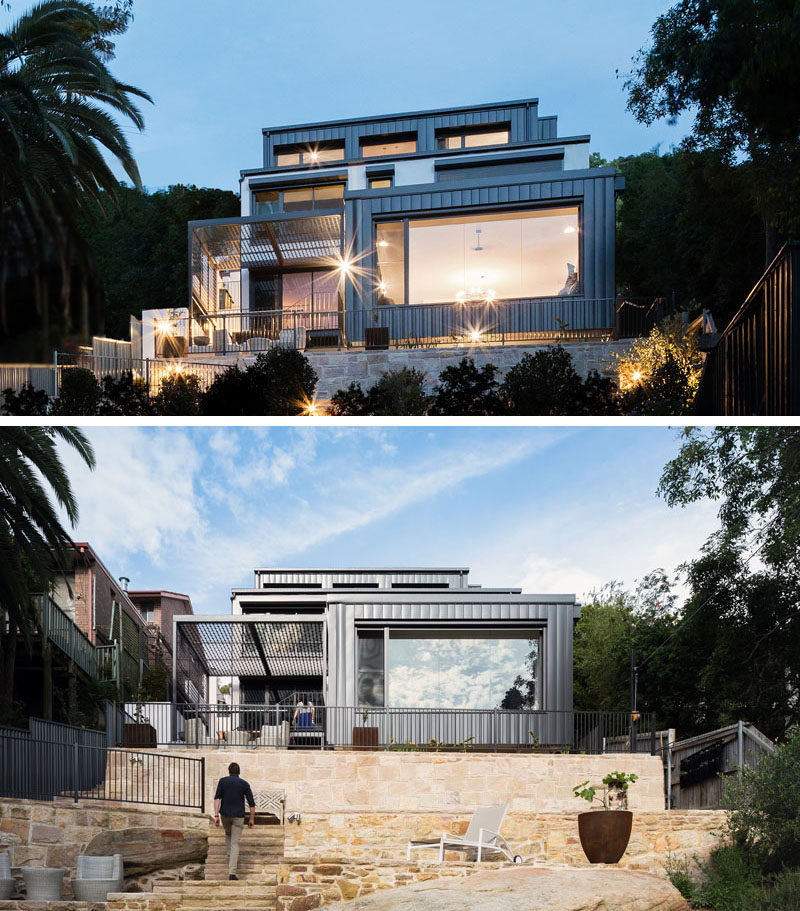 ---
As the house in on a slope, the design of the home is made up of multiple levels. Raising up from the backyard with stone landscaping, is an outdoor dining area.
---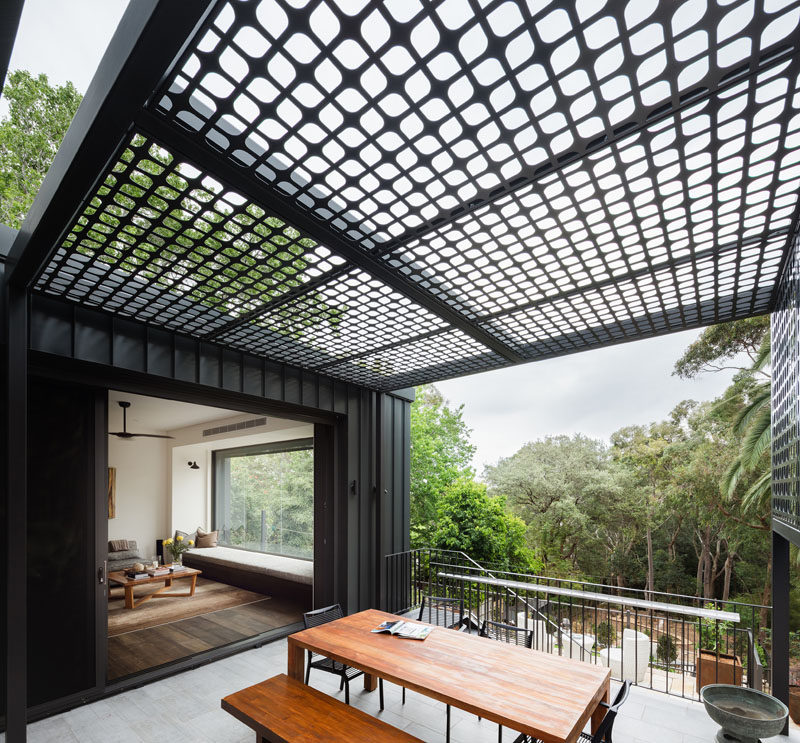 ---
Just off the outdoor dining area is the living room. A cushioned window seat runs the length of the window and overlooks the bush outside.
---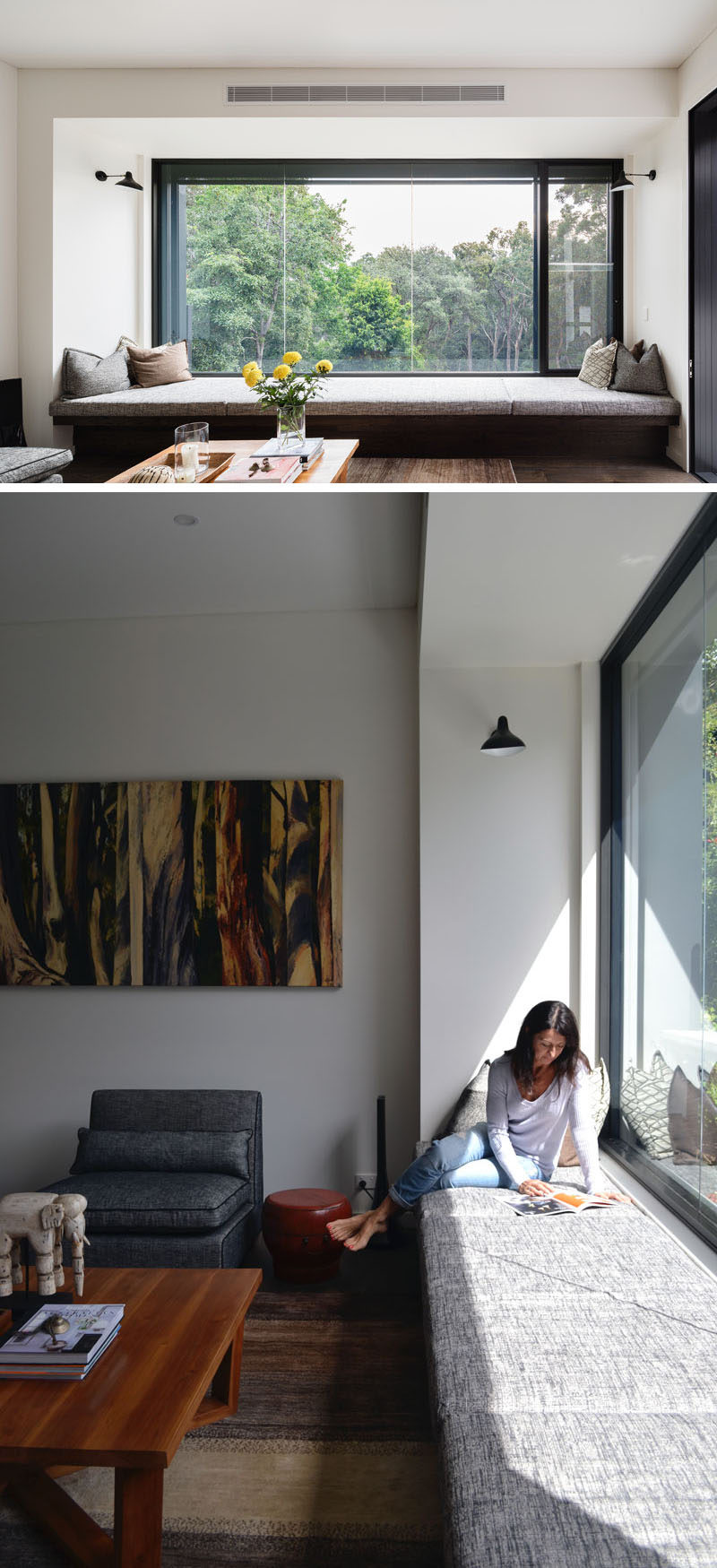 ---
From this angle, you are able to see how the home rises up the slope. The living room is on the lowest level and receives plenty of sunshine from the large window.
---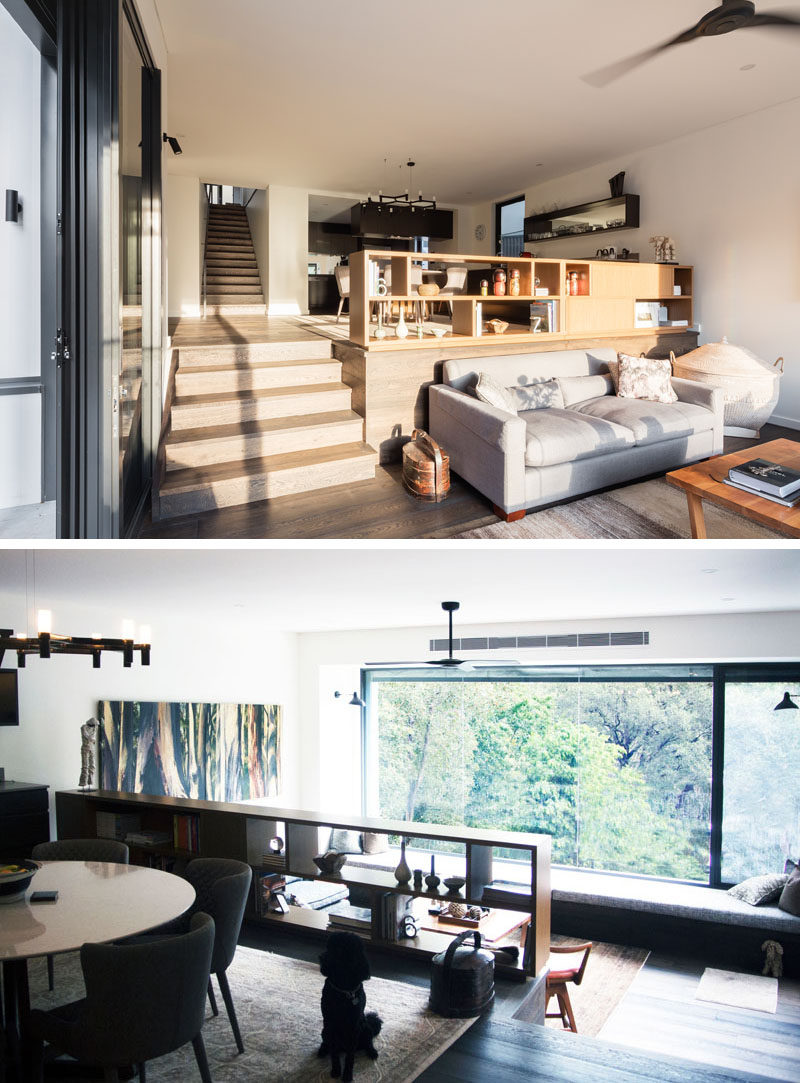 ---
On the next level of the house is the dining and kitchen area. A small bookshelf provides a safety barrier between the dining space and the living room.
---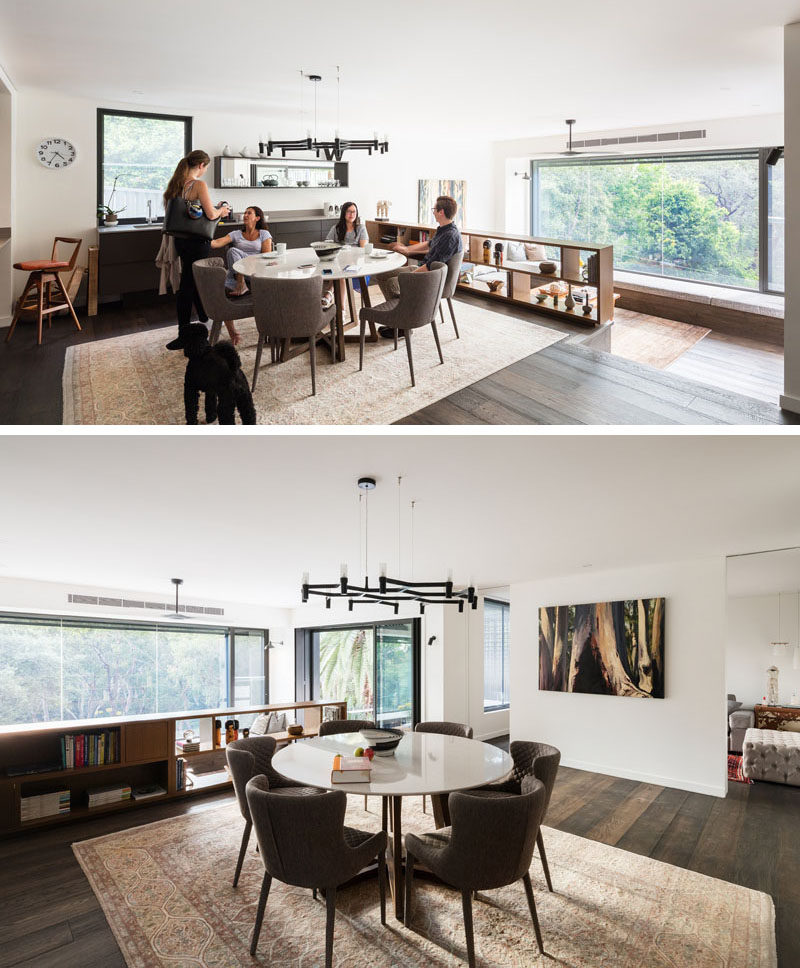 ---
The view from the window can be enjoyed from the kitchen, which wraps around the wall.
---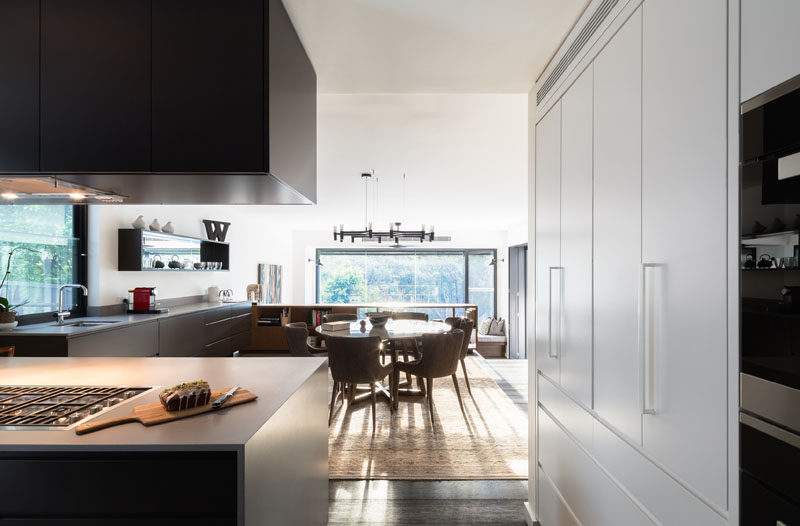 ---
Heading up to another level, there's a hallway with access to the front door, and another hallways running alongside the stairs to a bedroom.
---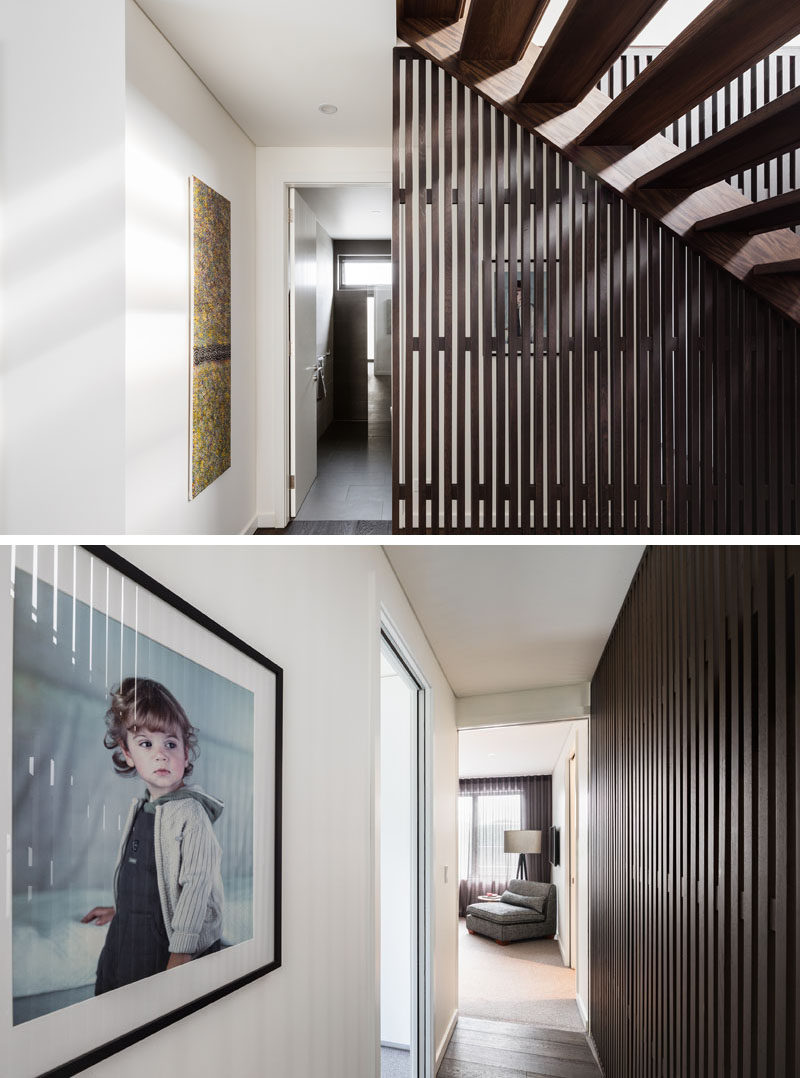 ---
A dark wood staircase leads you upstairs and a large window floods the space with natural light.
---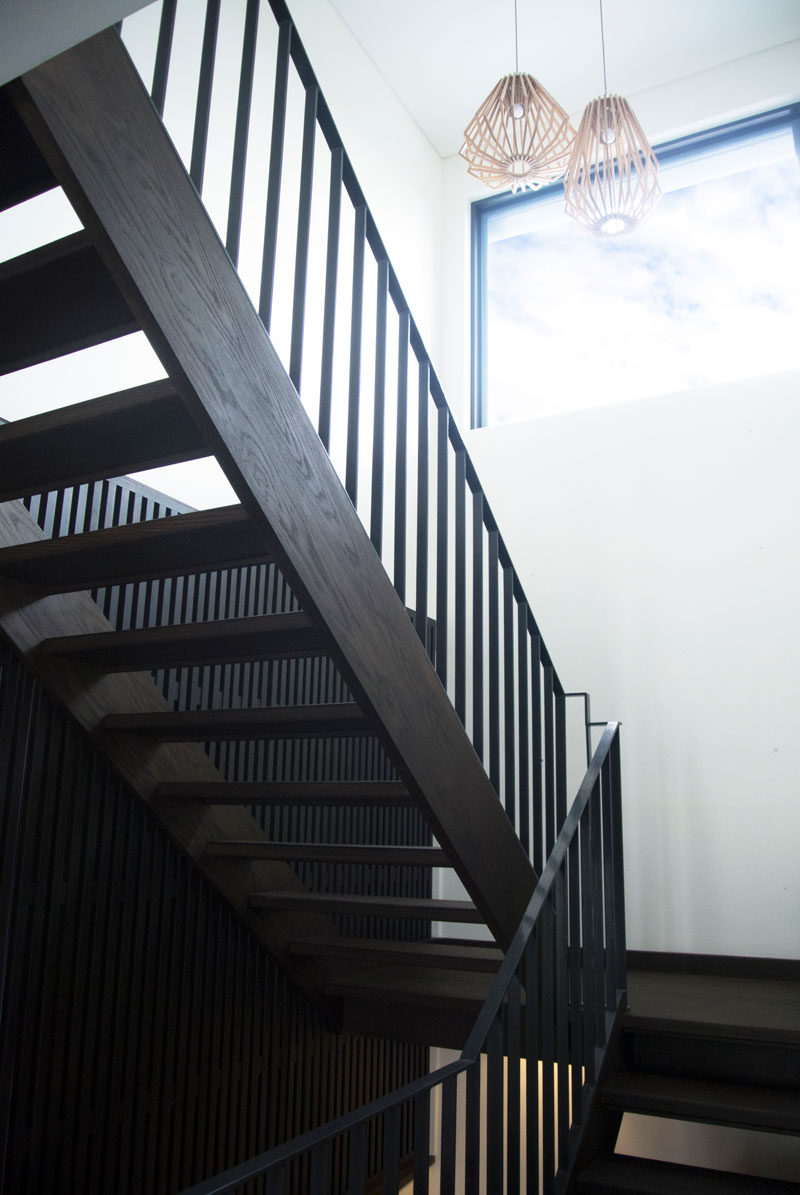 ---
Here's a look at one of the bedroom with an ensuite bathroom. A wooden vanity and mirror surround fill the wall, while leaving a space underneath to make the vanity appear as if it was floating.
---