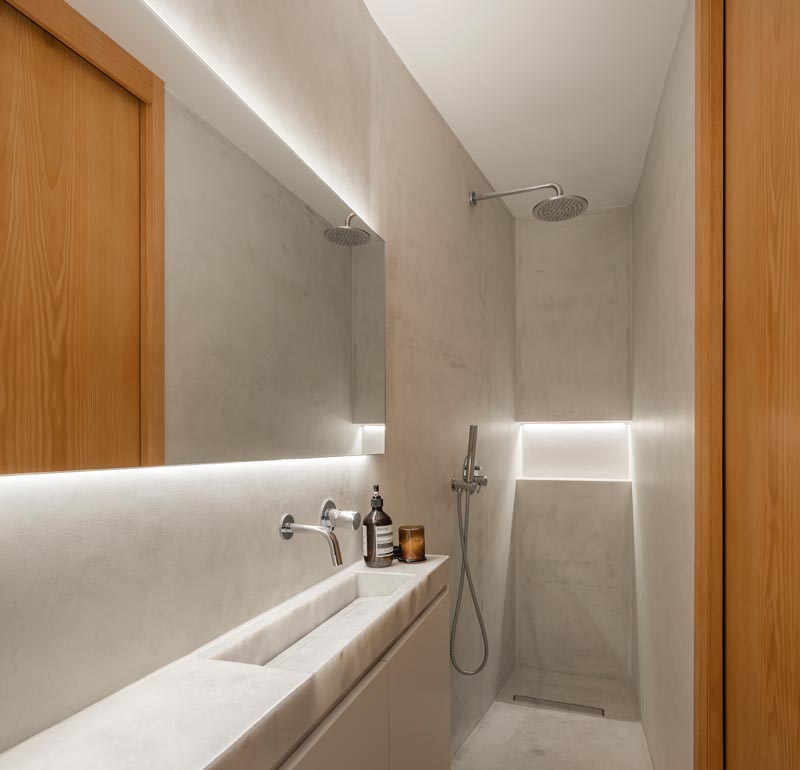 Paulo Martins Arquitectura & Design has completed the renovation of a house in Castelo Branco, Portugal, and included in the update, was this small and narrow bathroom.

The bathroom, which is located in a hallway that leads to the bedroom, has a wood pocket door that matches the wall. The first thing you see as you open the door is the bathroom vanity with a backlit mirror above it.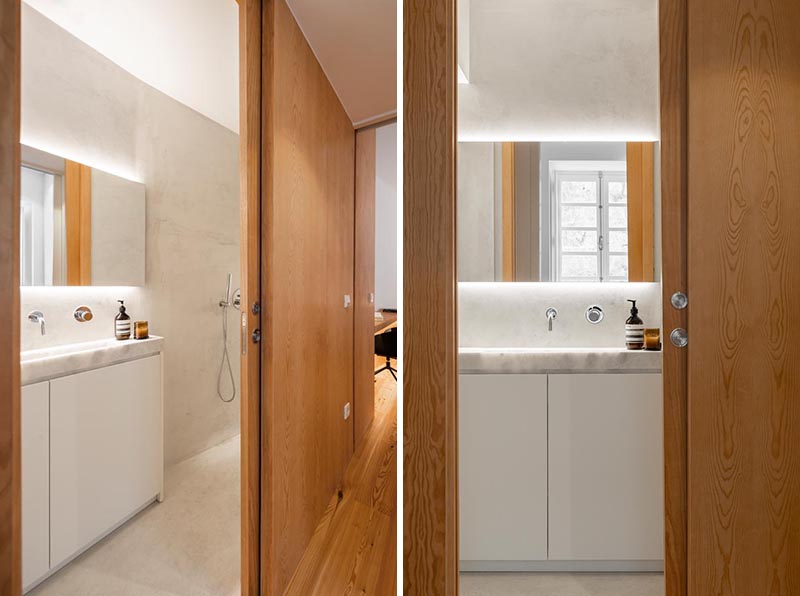 To the right of the vanity is the shower, that features a built-in shelving niche with hidden lighting, and an linear shower drain in the floor.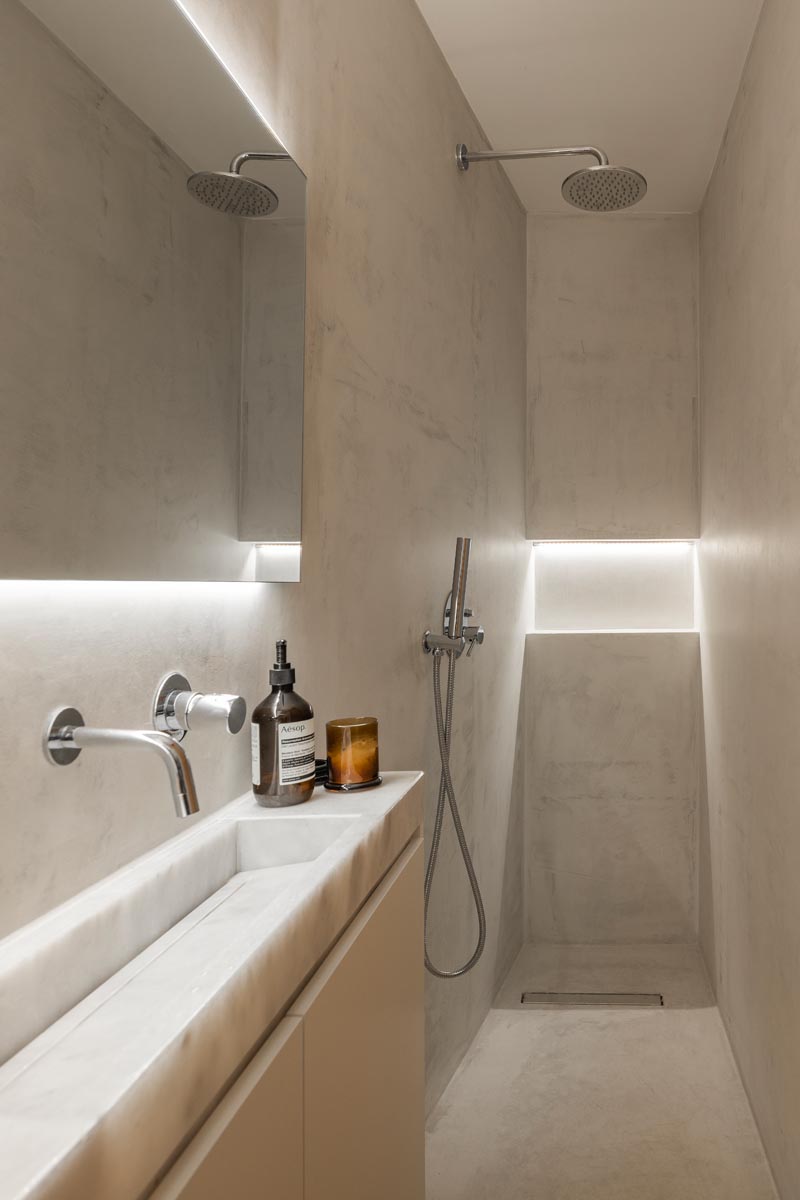 At the opposite end of the bathroom is where the toilet is located. The thin bathroom vanity extends all the way to the wall, creating additional storage space in the form of open shelves.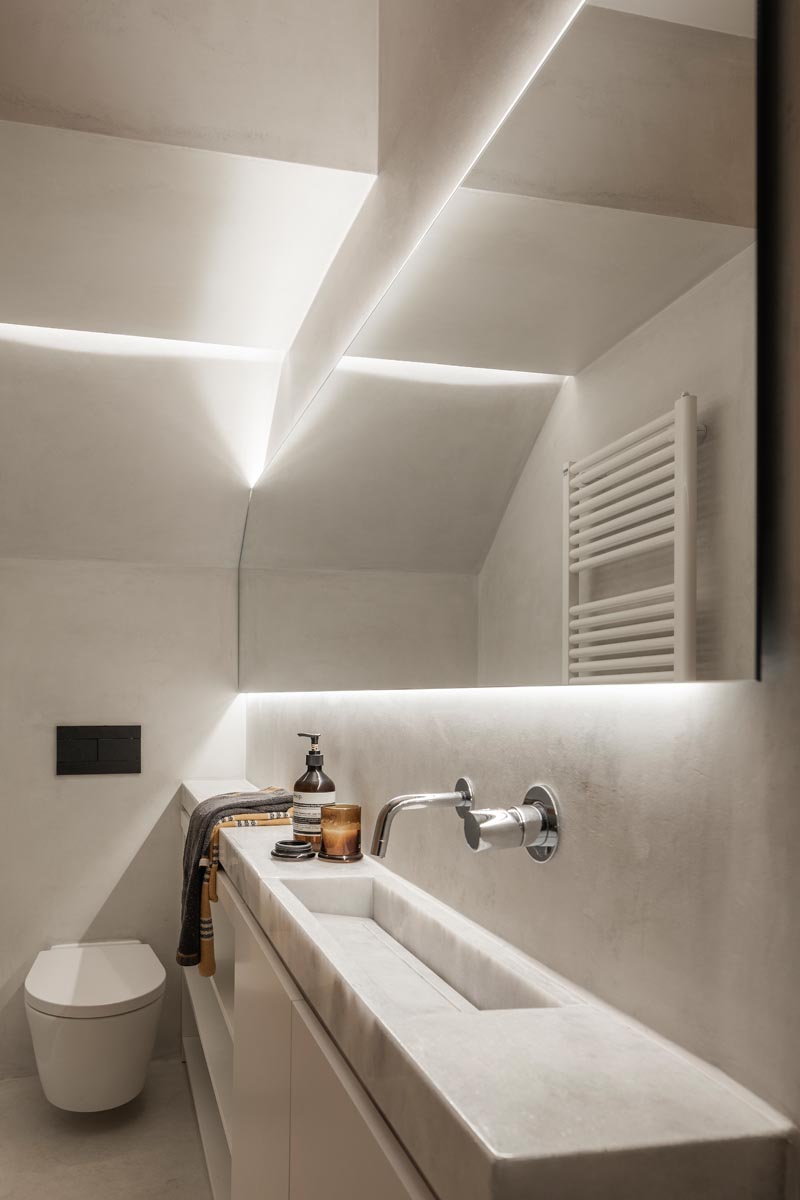 Taking a closer look at the vanity, you can see that the sink has a slope to it with an invisible drain.