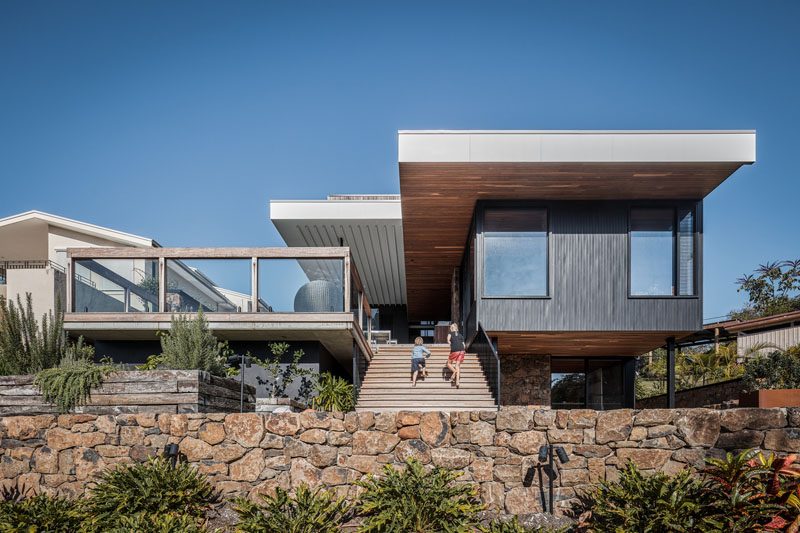 Paul Uhlmann Architects has designed a new house in Byron Bay, Australia, for a family that enjoys a relaxed living environment.
At the front of the house, two boxes sit atop the ground level, with window louvres for privacy, security, and ventilation.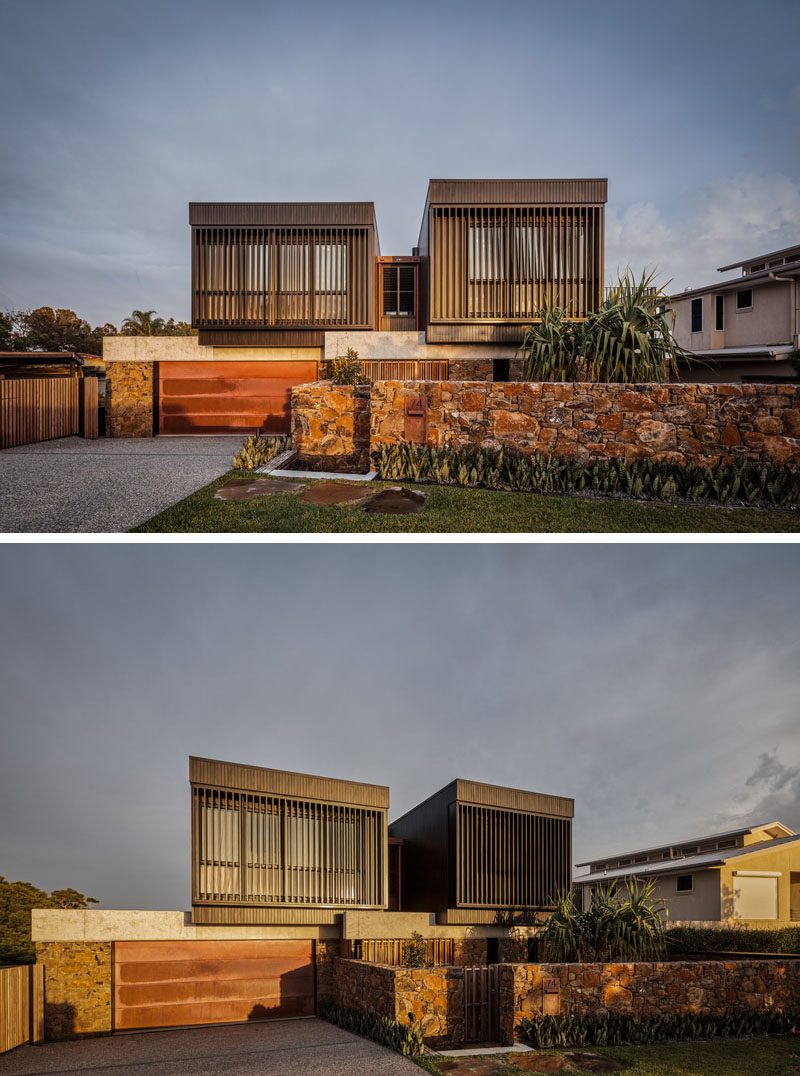 ---
Stepping inside, we see the house is filled with natural materials that are local to the area.

In the kitchen, a large L-shaped island with an overhanging countertop provides a place for the family to gather while cooking.
---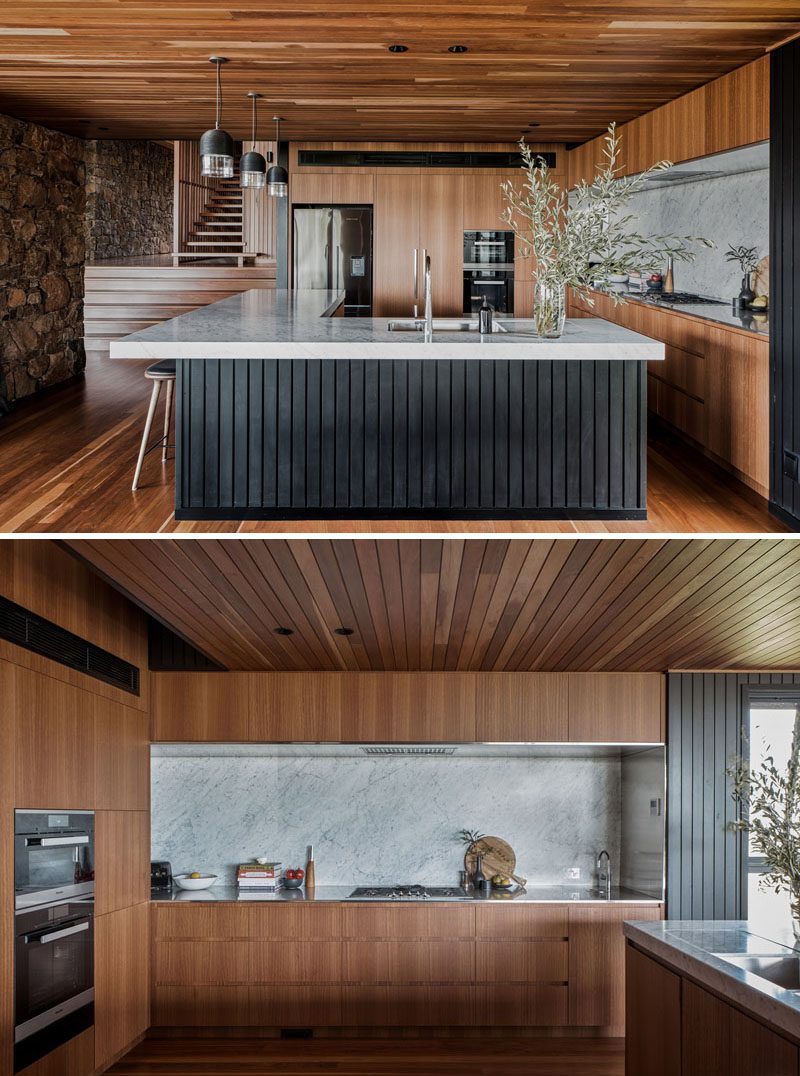 ---
The dining area separates the kitchen and the living room, where the wood ceiling seamlessly flows from the interior to the exterior spaces.
---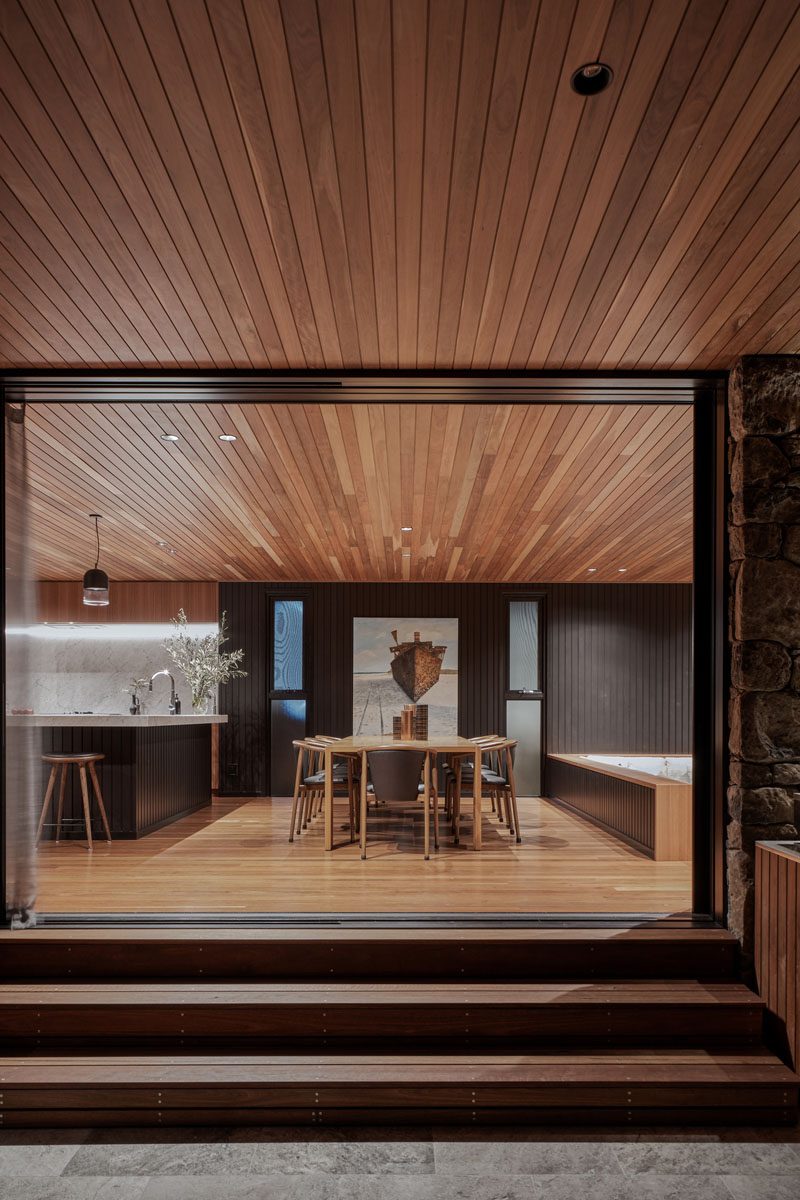 ---
Adjacent to the dining area is a sunken living room, that has a custom couch designed to fit the room.
---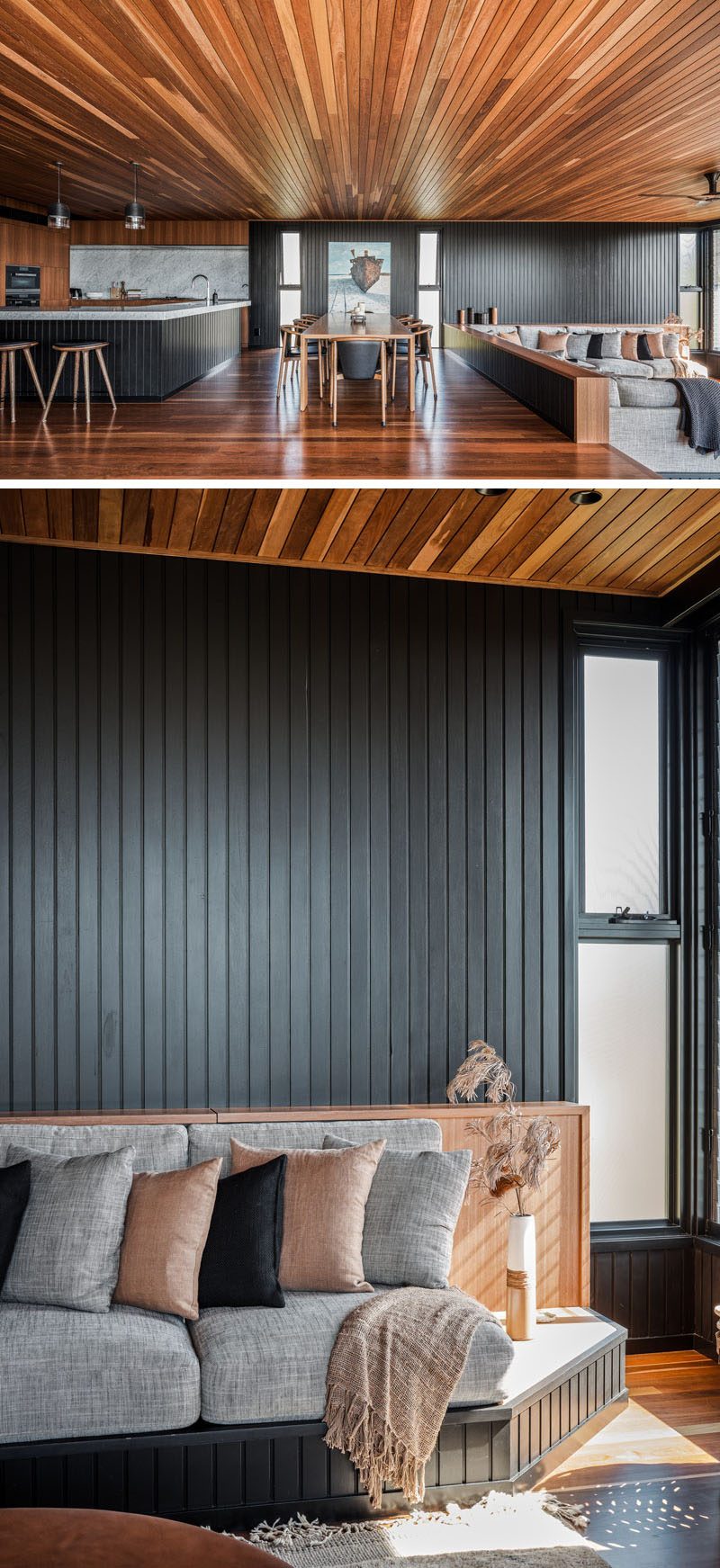 ---
Sliding doors open the interior social spaces to a covered patio with steps that lead down to the backyard.
---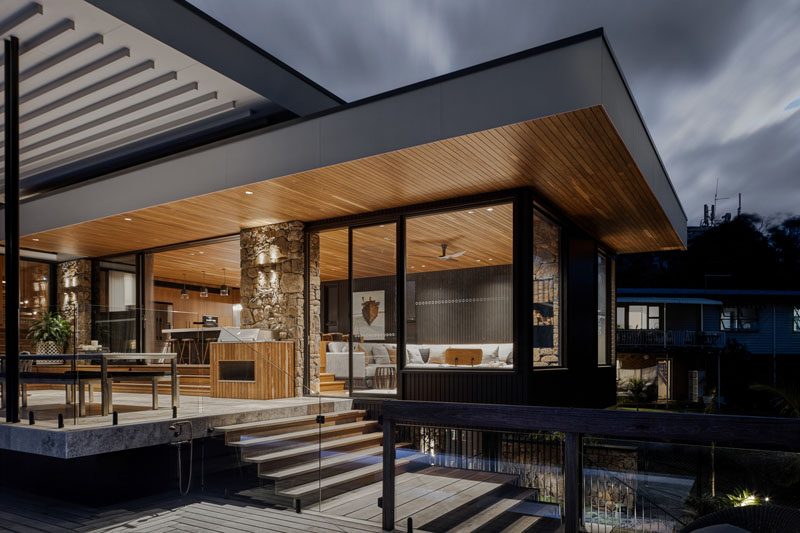 ---
Back inside, we see there's a home office with bench seating, a desk, and built-in shelving.
---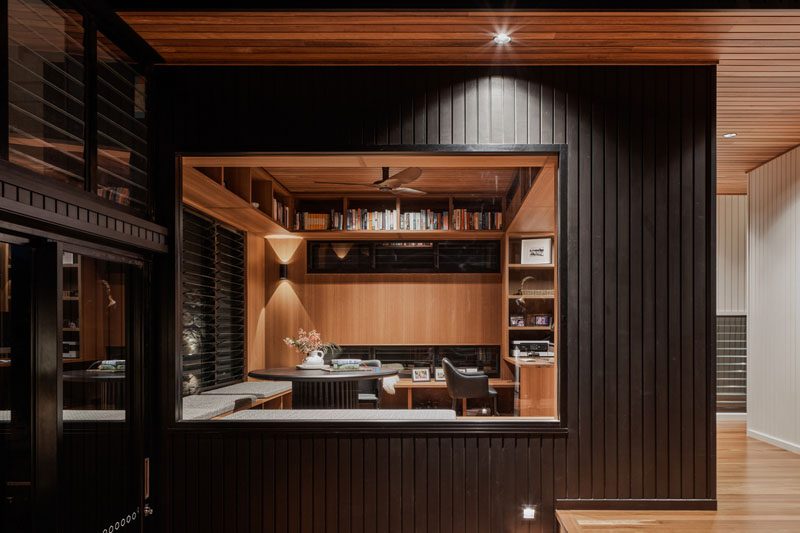 ---
Wood stairs by the front door lead to the upper level of the home.
---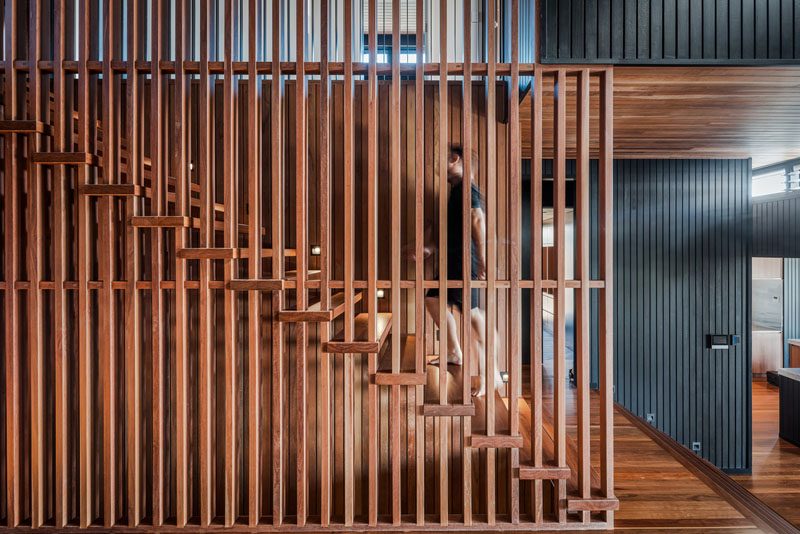 ---
In one of the bedrooms located upstairs, the lower windows are opaque to allow for privacy from the neighborhood.
---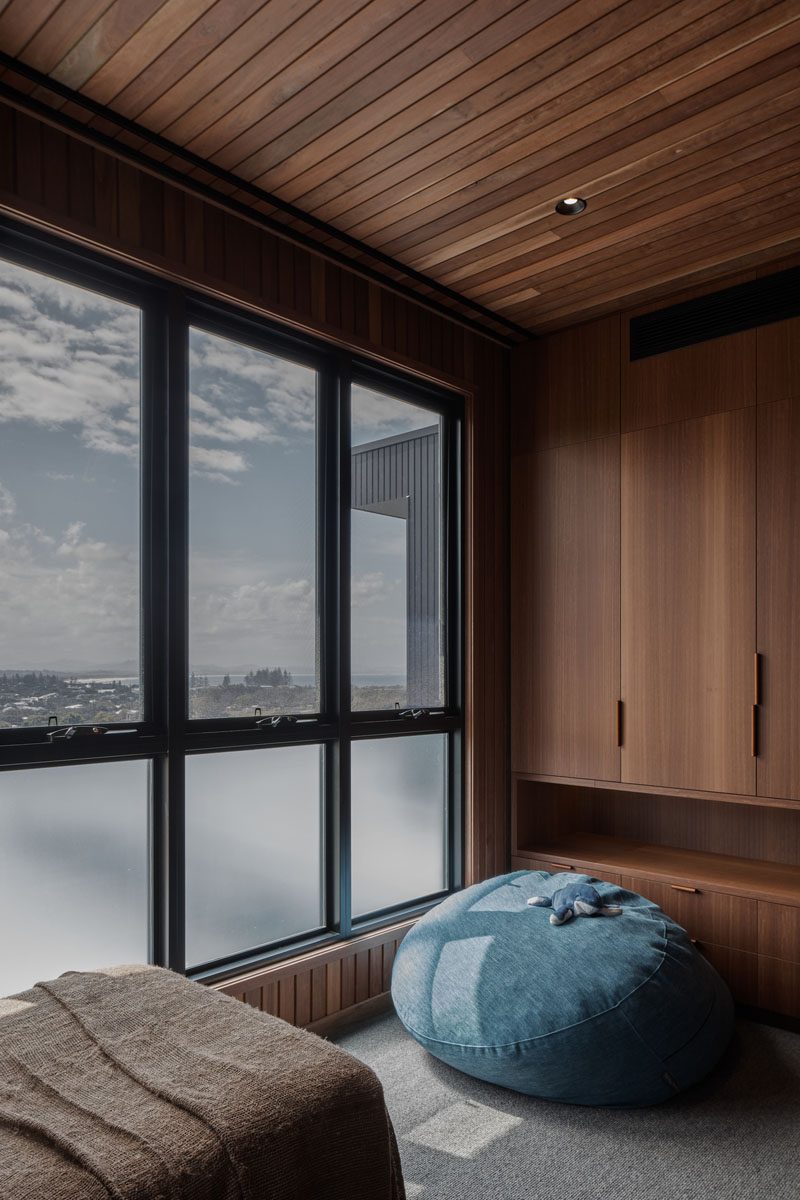 ---
Thin lengths of wood in different shades have been used on the walls and ceiling, creating a natural warmth for the bedroom.
---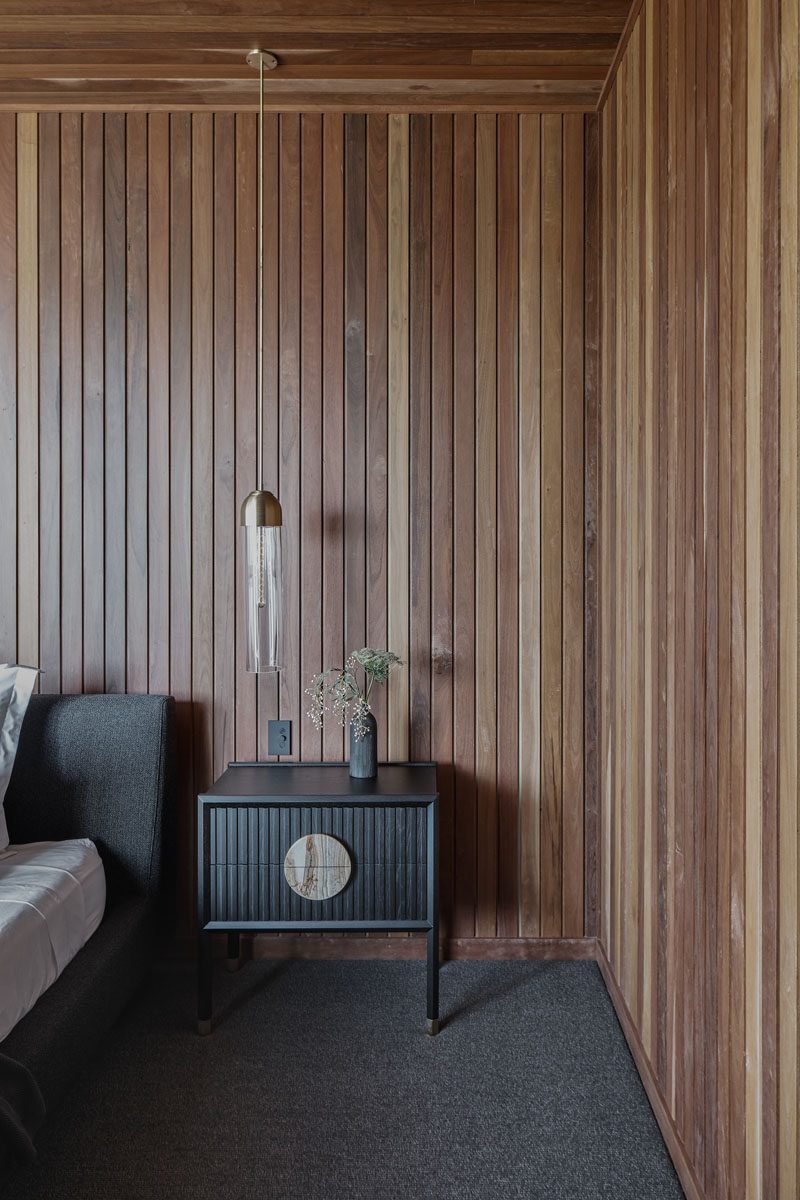 ---
In one of the bathrooms, the stone wall creates a backdrop for the minimalist black pedestal sink, while the backlit round mirror adds a soft glow to the space.
---