Nautilus Houseboats have designed 'Nautino Maxi', a modern houseboat that's large enough to sleep up to 6 people.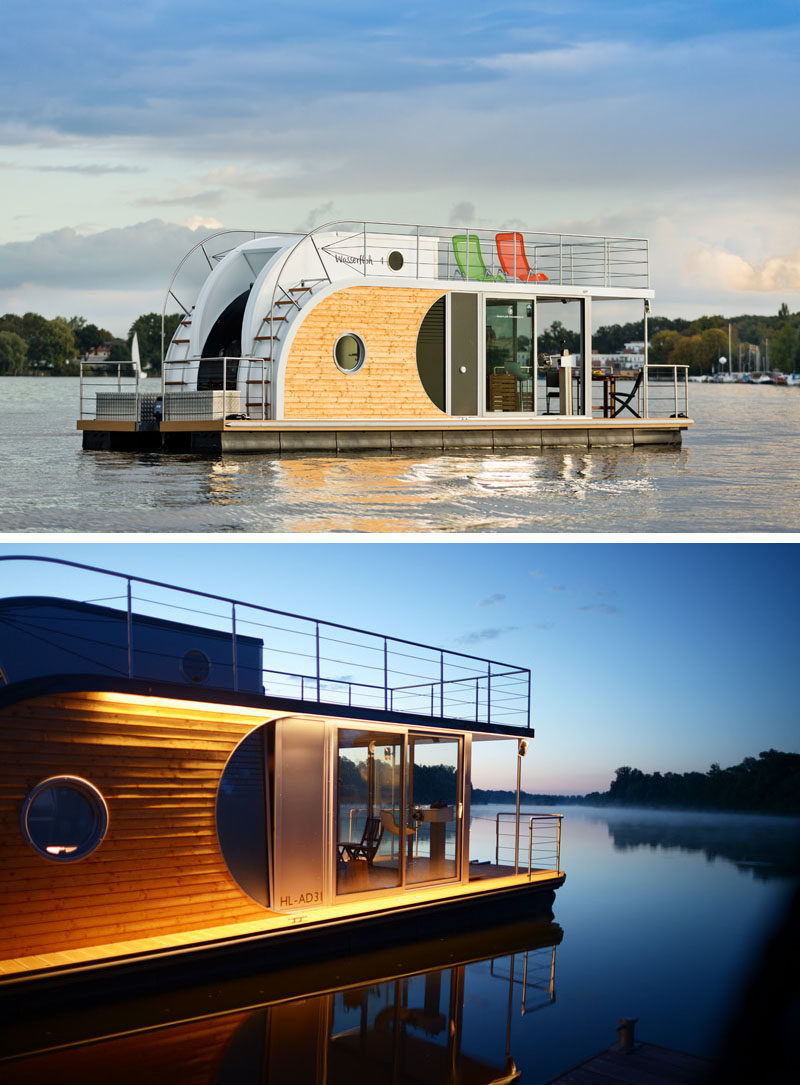 ---
Designed and made in Berlin, the houseboat has two outdoor spaces, one deck at the back of the boat and a roof top deck.
---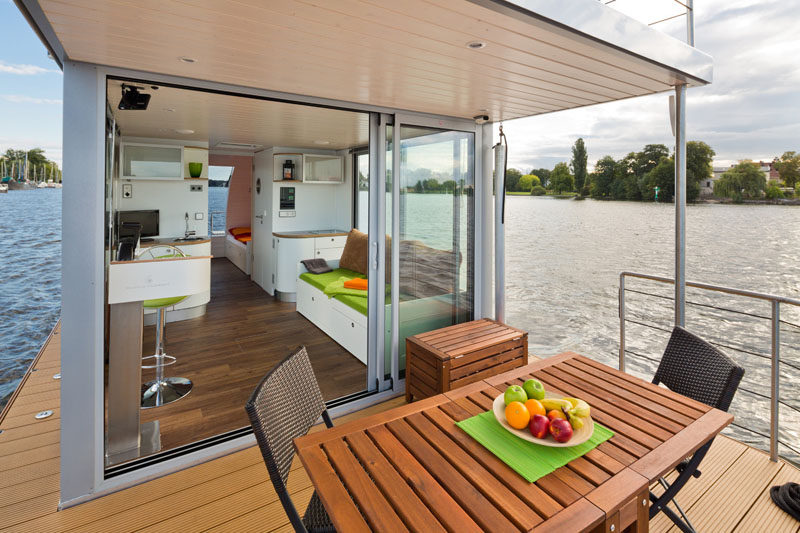 ---
Large sliding doors open to create an indoor/outdoor environment. Inside, there's a couch in the living room that can be made into a bed for two.
---
---
There's a small fitted kitchen with upper and lower cupboards, a sink unit with tap,  a fridge and a two plate hob.
---
---
Located between the kitchen and the bedroom is a bathroom with a separate shower. In the bedroom, there's two beds and a pull out bed underneath. Closets at the end of the bed create additional storage space, while a curved window and portholes allow natural light to filter into the room.
---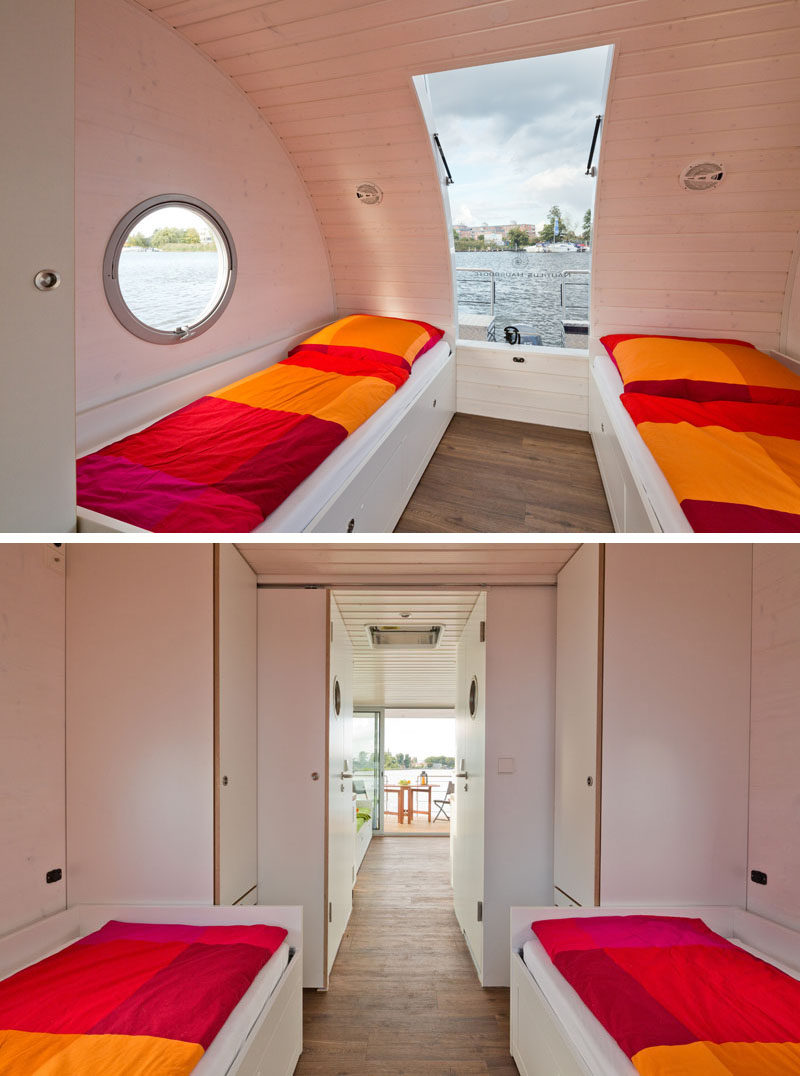 ---
Two ladders at the rear of the houseboat lead up to the rooftop deck and a small cabin for two can be reached via a telescopic ladder from the hallway downstairs.
---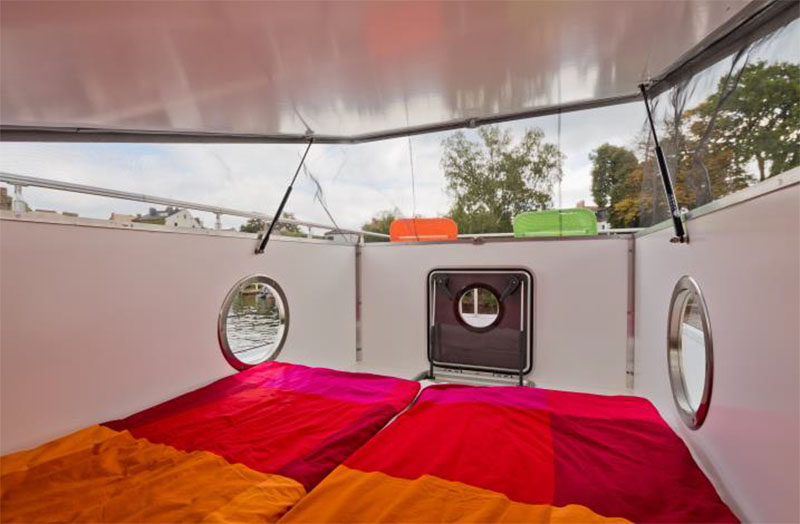 ---