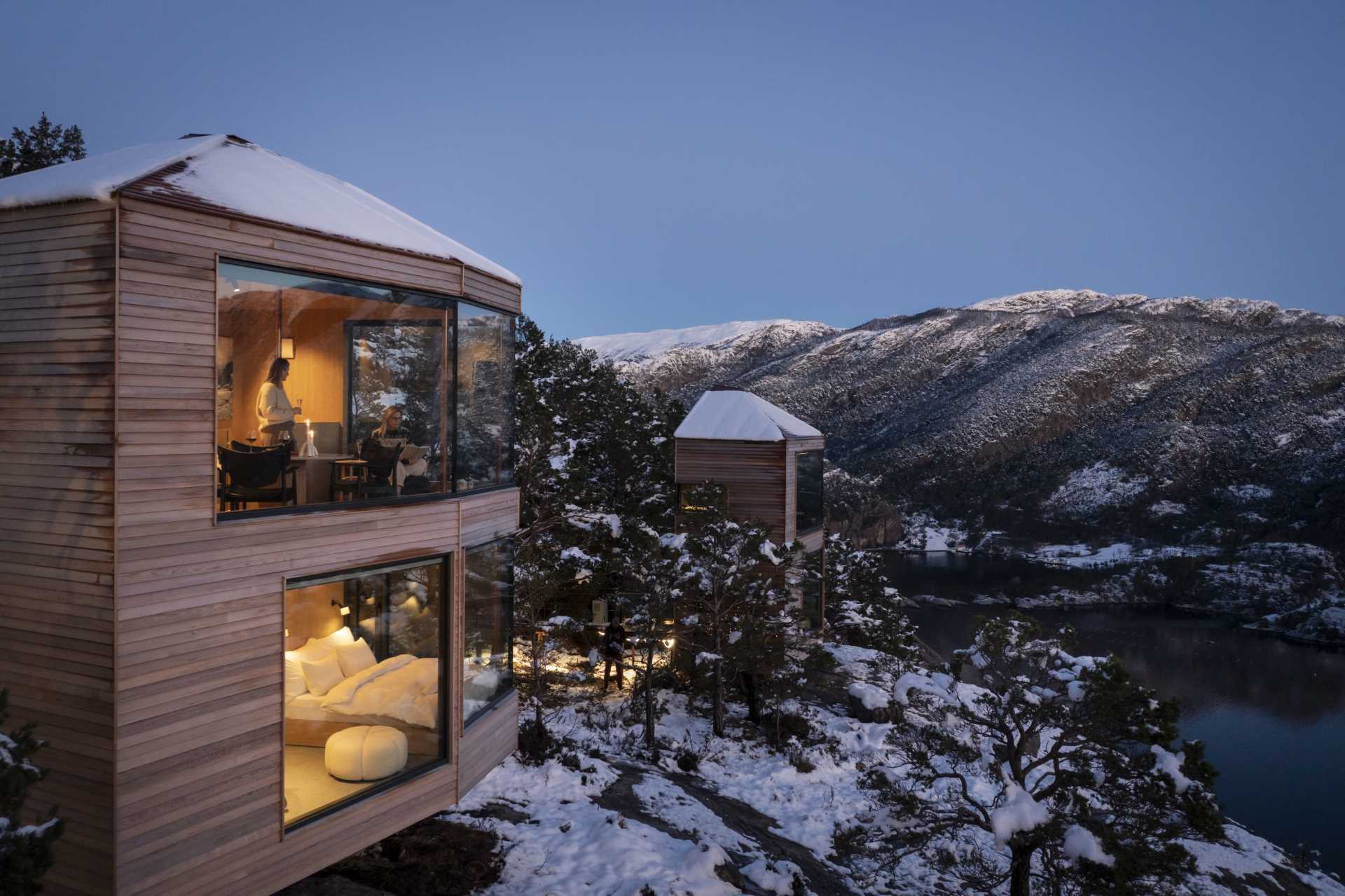 Norwegian architects Snohetta has been working with local entrepreneur Tom Bjarte Norland and Danish interior brand Vipp to develop four cabins on the edge of Lysefjorden on the Norwegian west coast.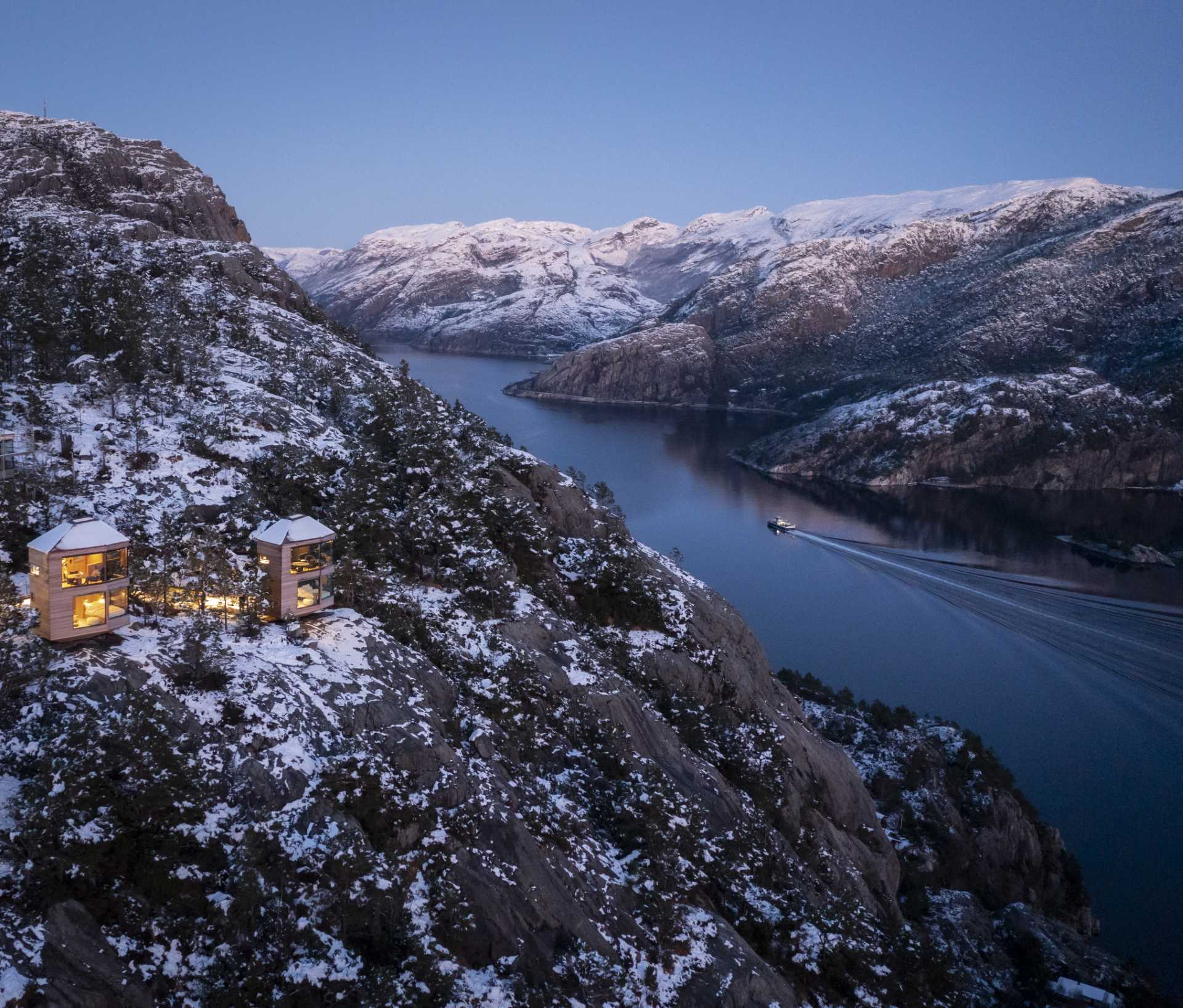 The project, which started in 2020 and is named The Bolder, grew out of the desire to create an experience that is truly special and authentic, where nature plays a major part.
The four cabins, named: Stylten, Myra, Stjerna, and Eldhuset have been built to blend in with the landscape with a minimal footprint on the surrounding nature.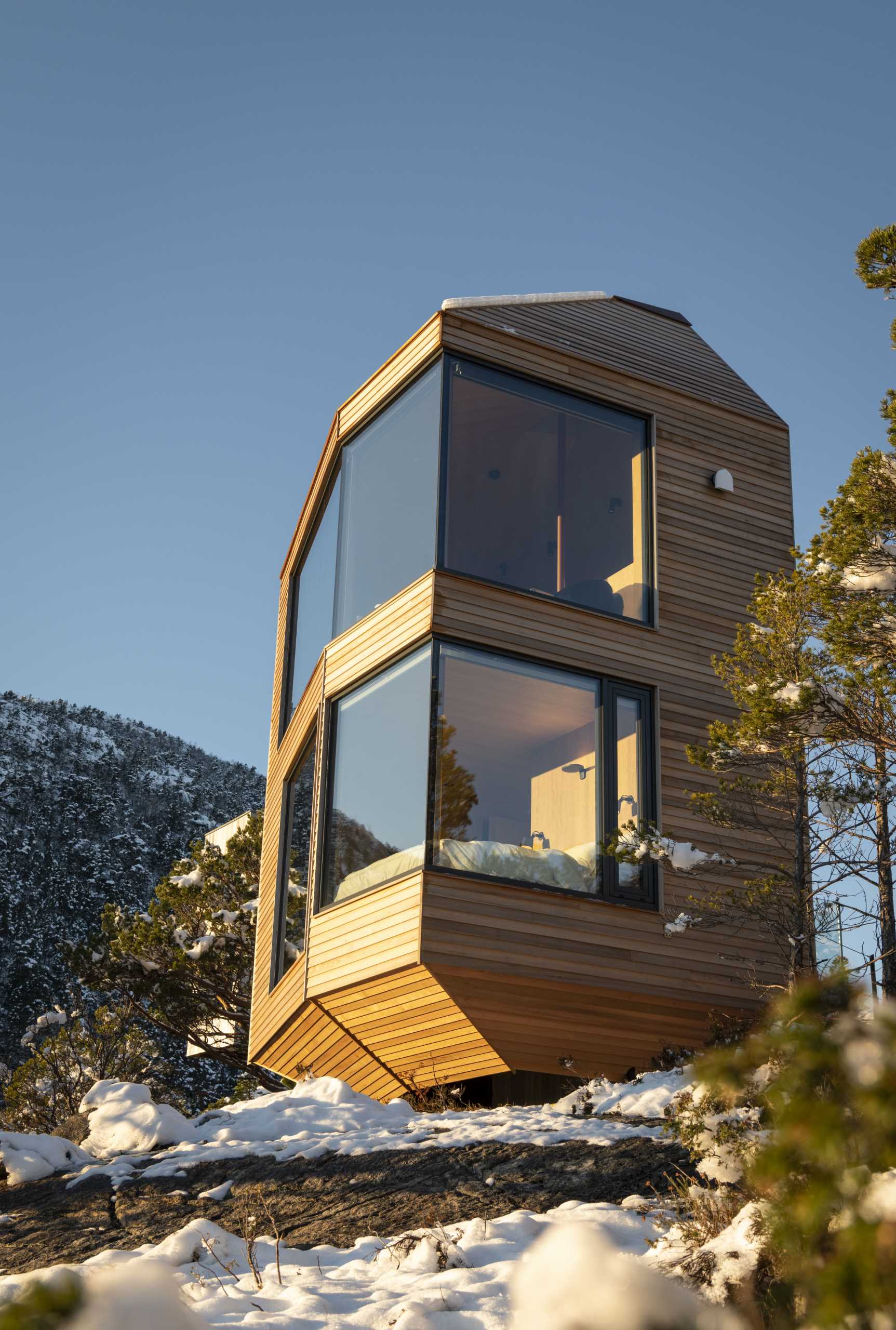 The cabins are lifted above ground on large concrete pillars and have glass facades for guests to appreciate the natural surroundings from inside their private cabin and to bring the outdoors inside.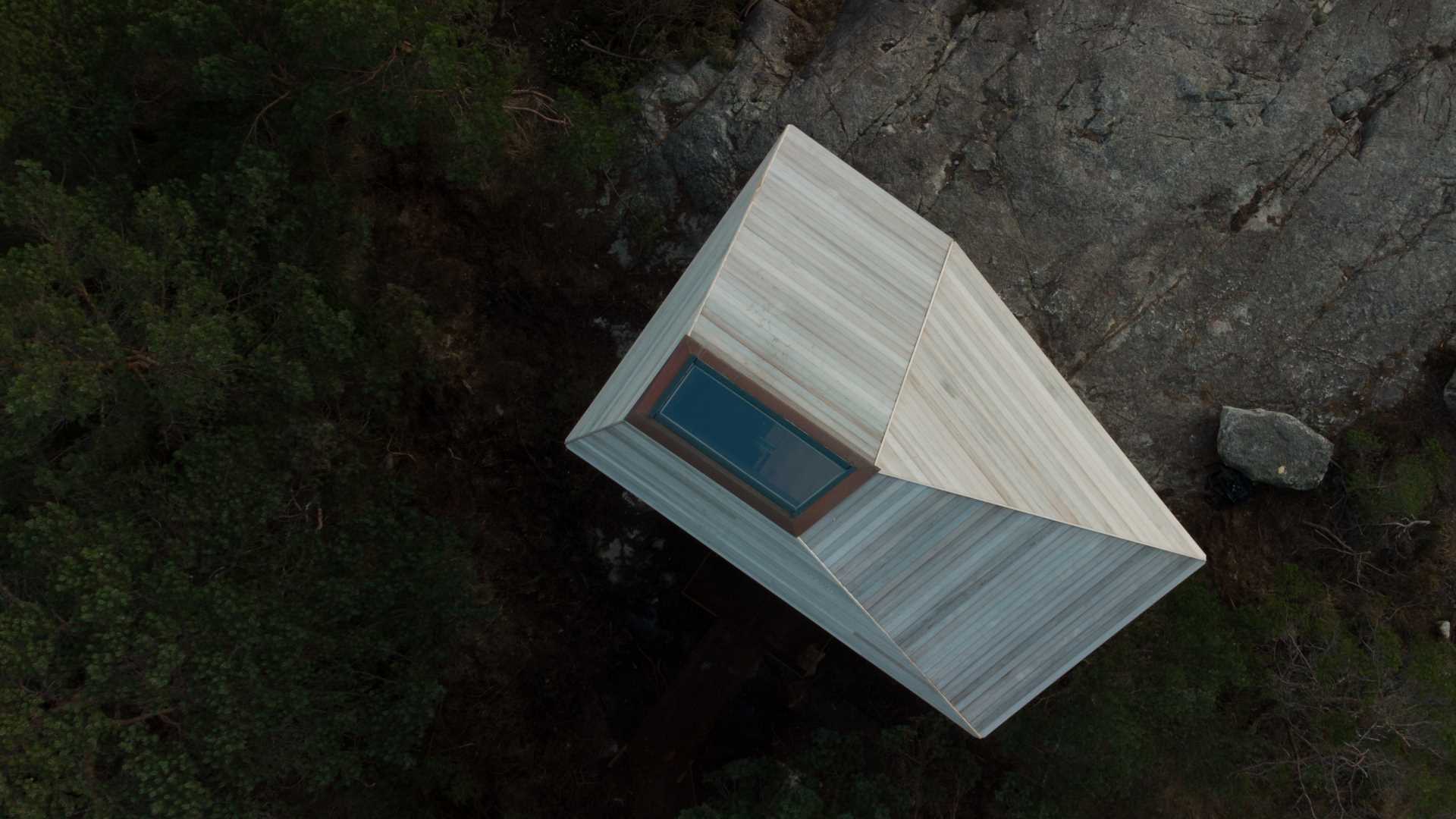 The minimalist interiors include an upper floor with a kitchen and dining area by Vipp and a ground floor with a built-in bed and bathroom.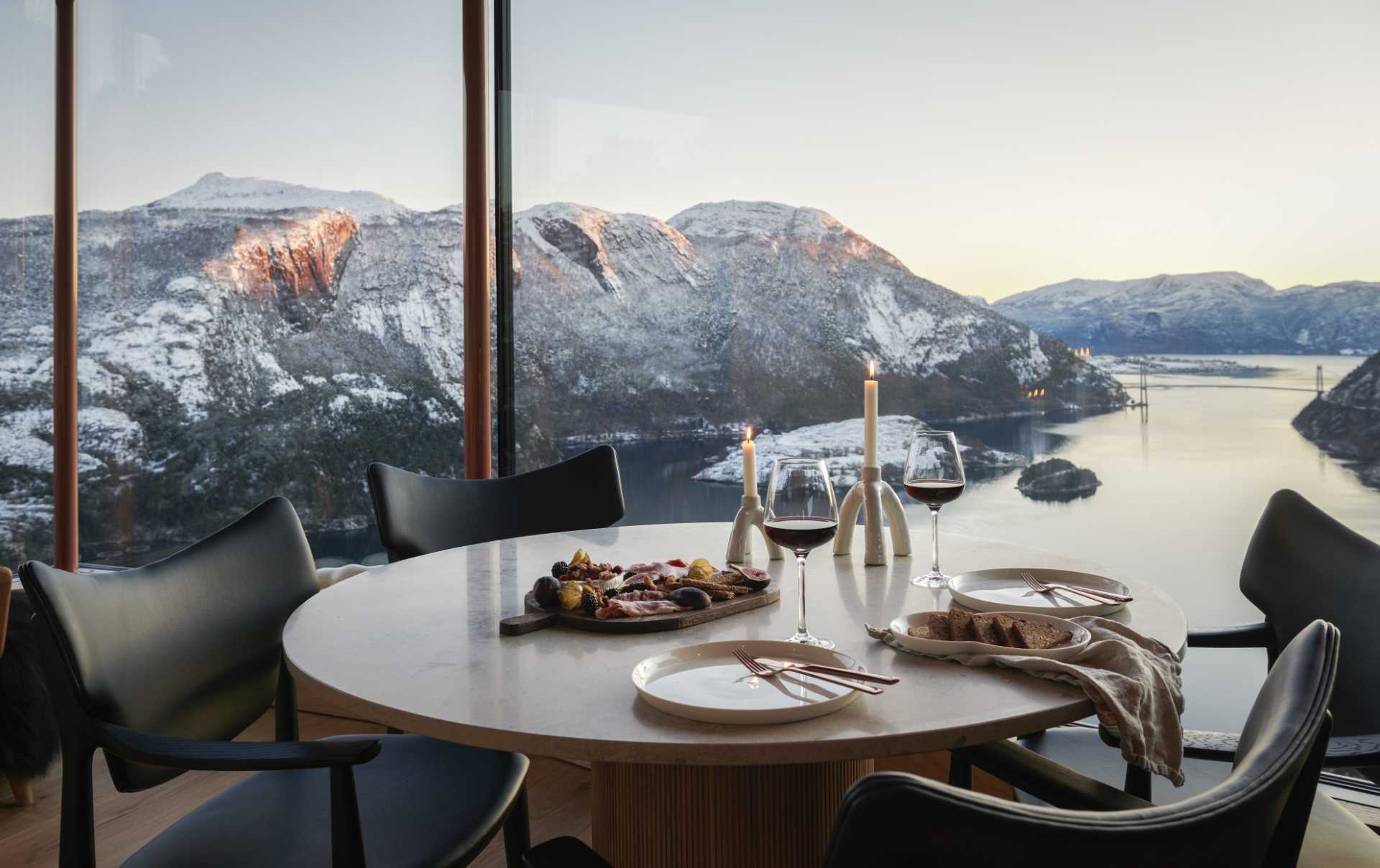 Wood, marble, and leather are recurring materials of choice in the selection of furniture. In contrast, the concrete flooring on the lower level adds a roughness to a sensible décor.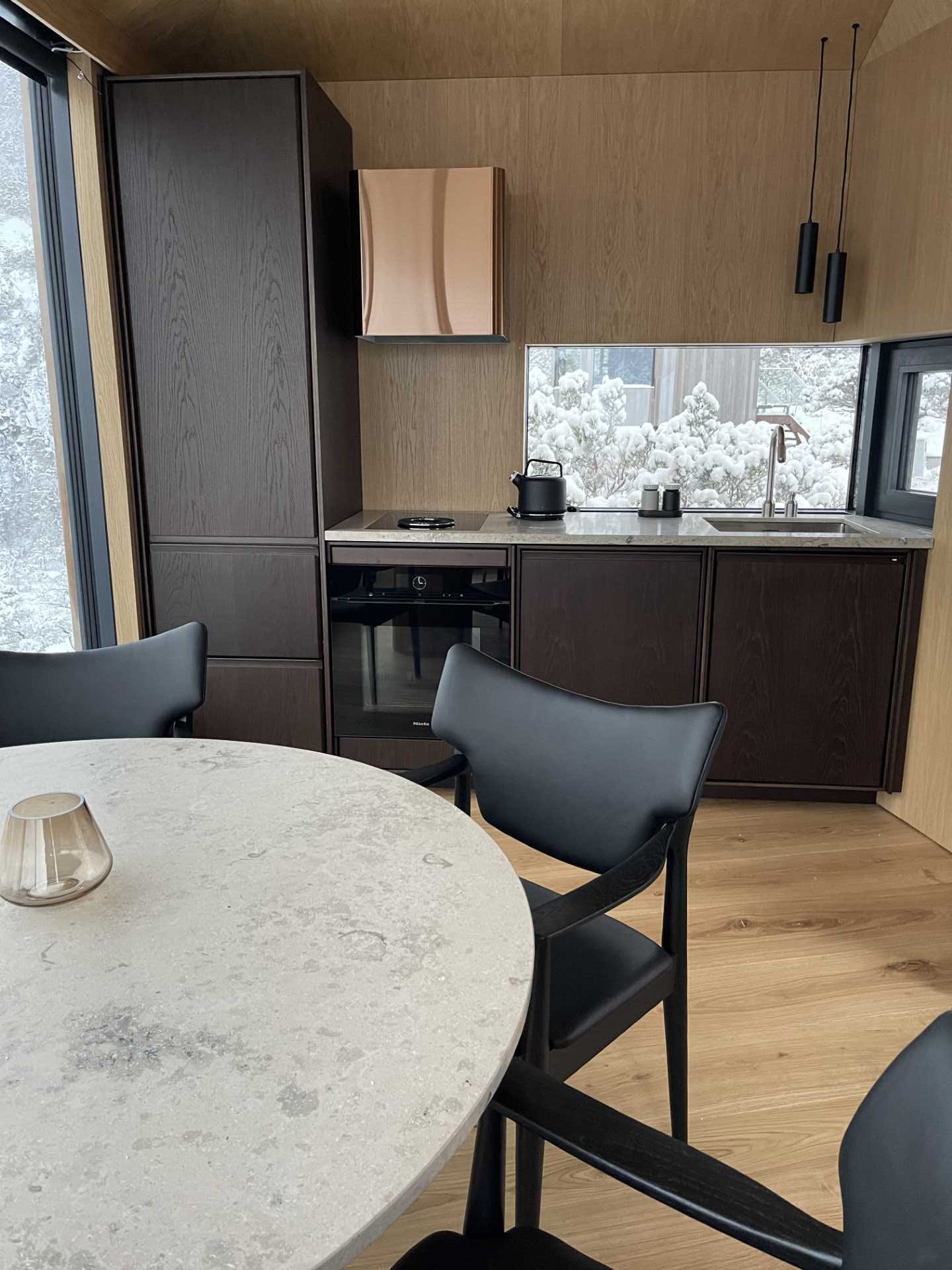 Each of the rooms has the illusion of floating in the air on the edge of the cliff, with unobstructed views over the fjord and mountains filled with Bonsai-like pine trees and boulders.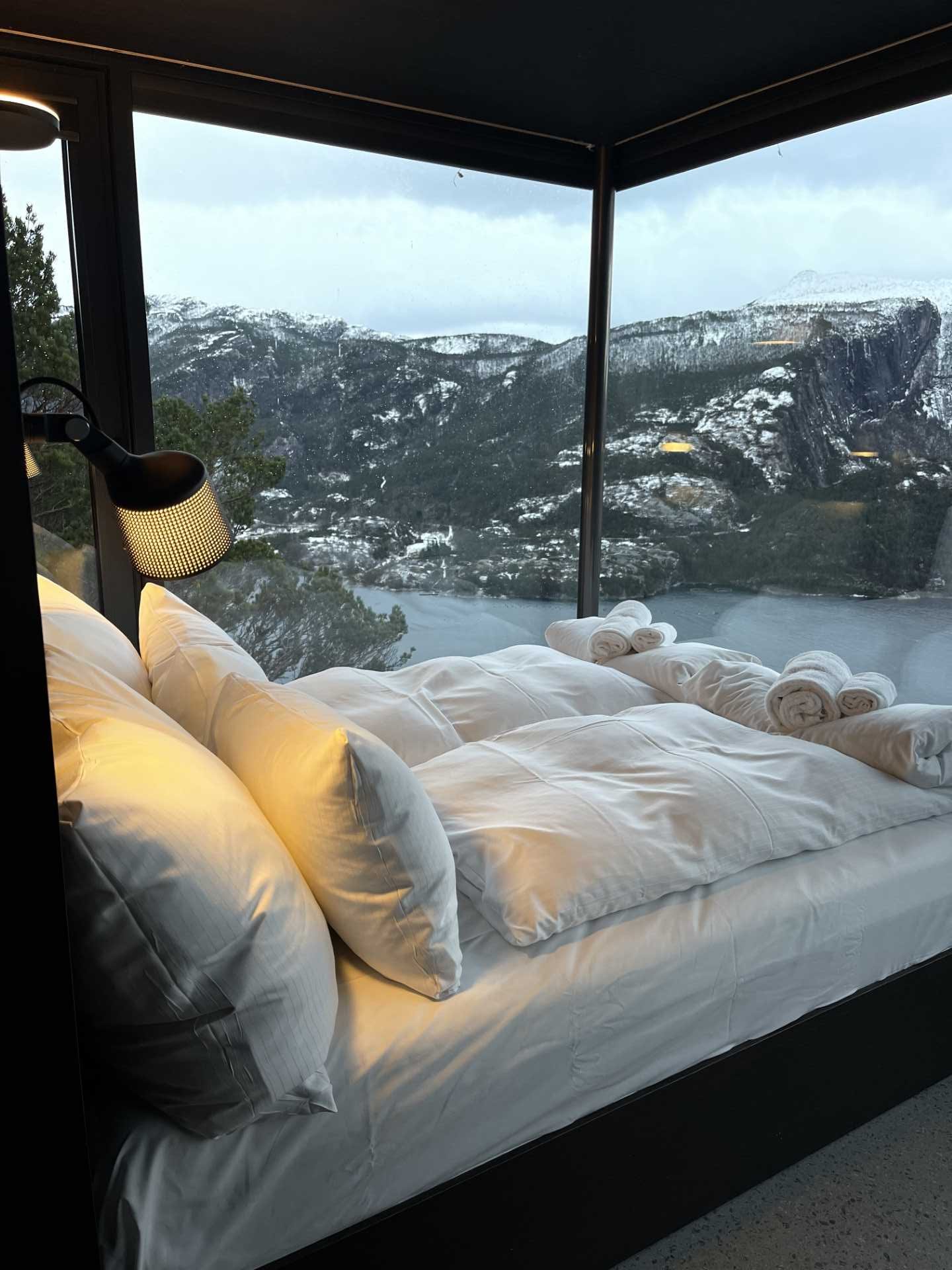 Photography by Elin Engelsvoll/The Bolder, Henrik Moknes / Bitmap and Elisabeth Heier