Bradley Van Der Straeten Architects has designed the renovation and addition of a brick home in London, England.
The home's exterior is accentuated by white window frames on the facade and a dated conservatory in the rear.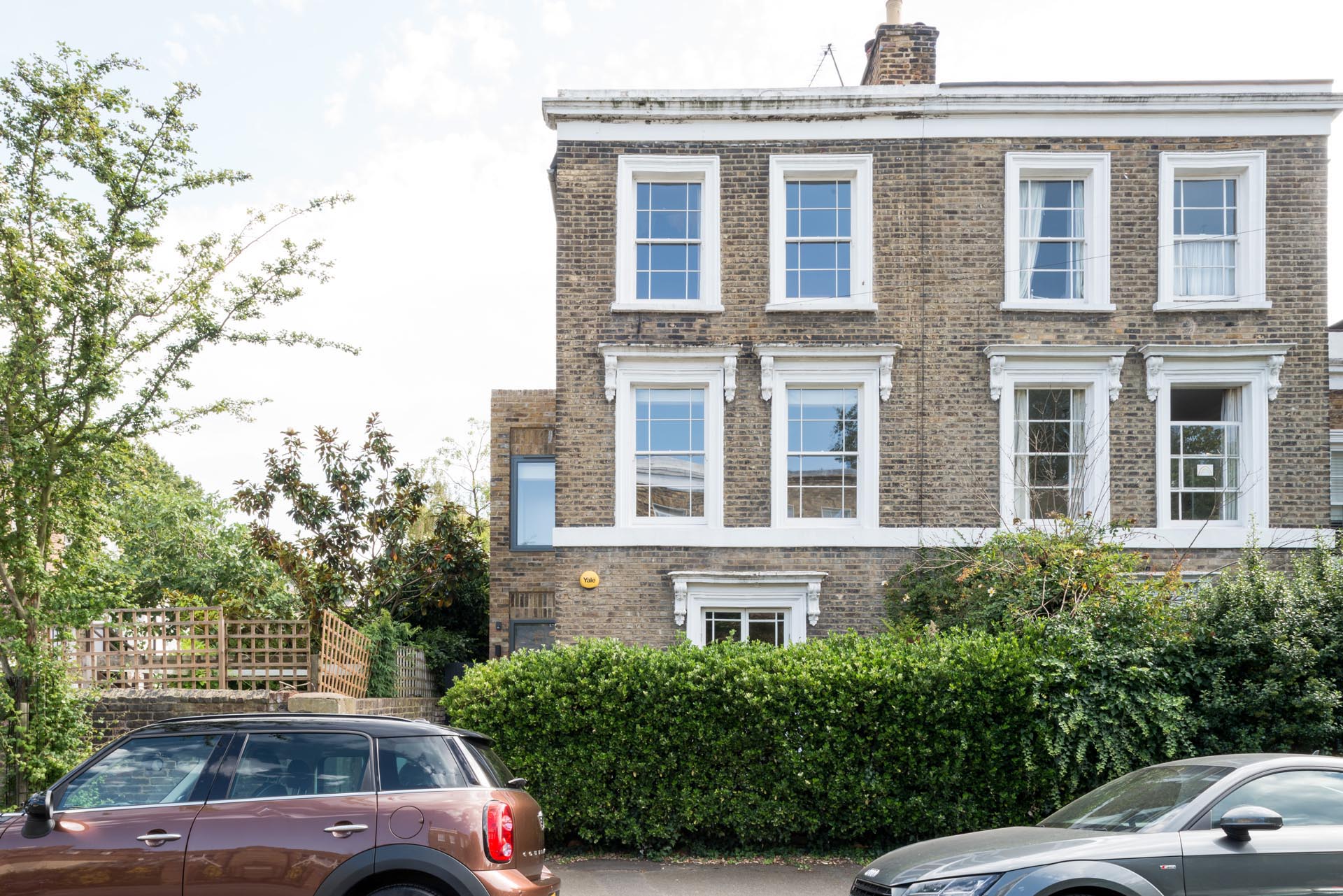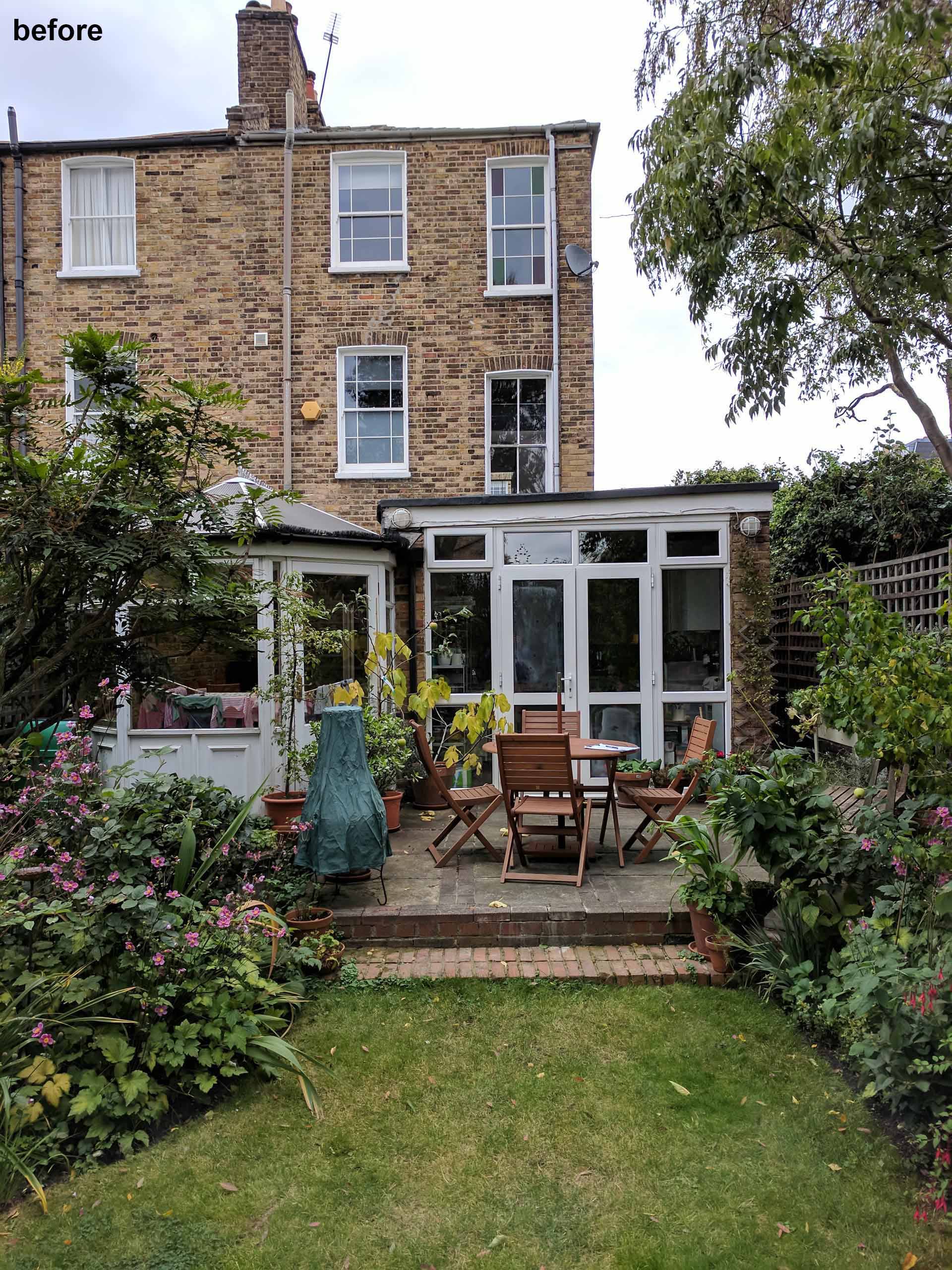 The new rear addition replaced the dated and disconnected spaces and created a single open floor plan that opens to the patio.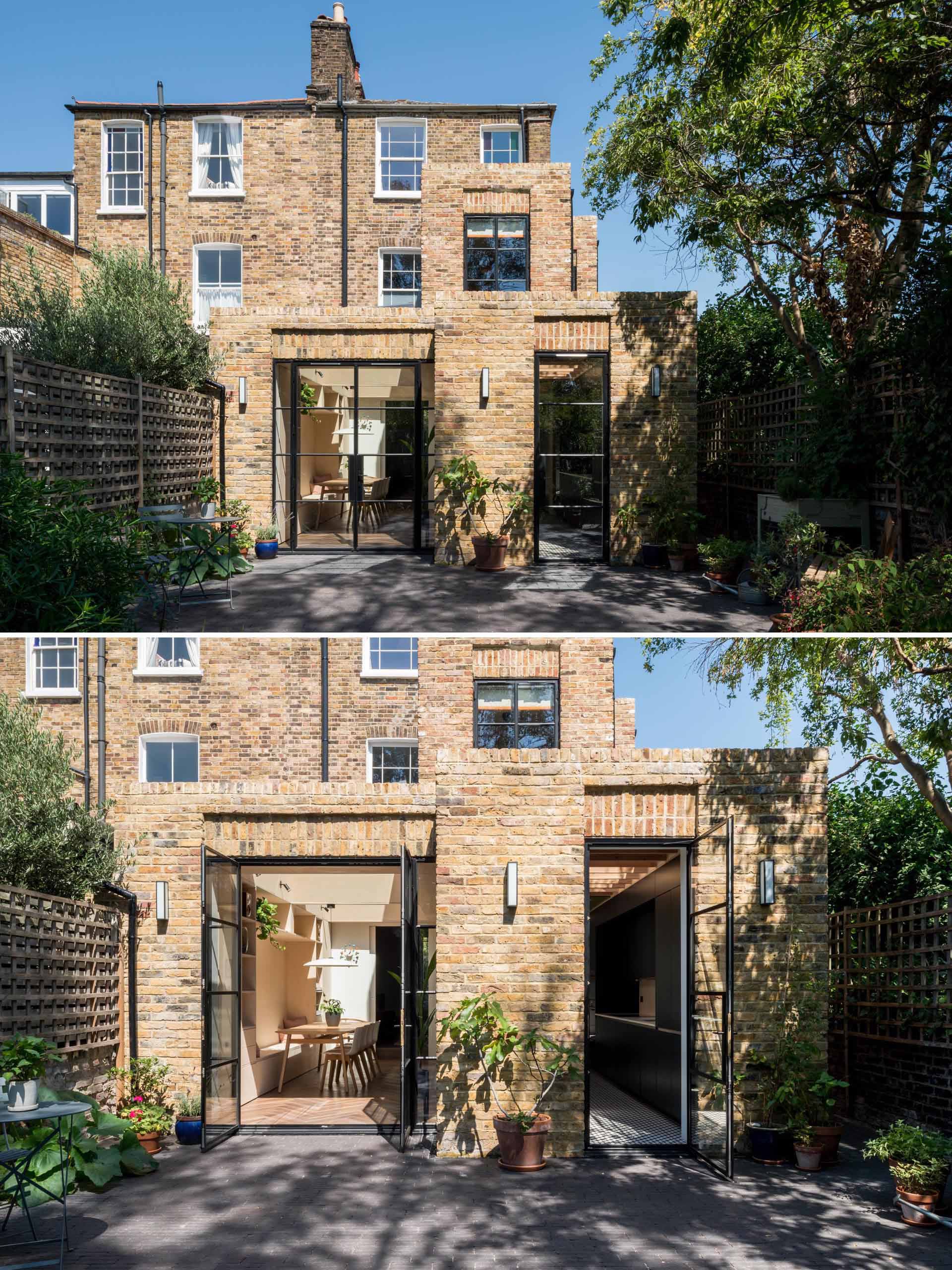 This is what the dining room looked like before.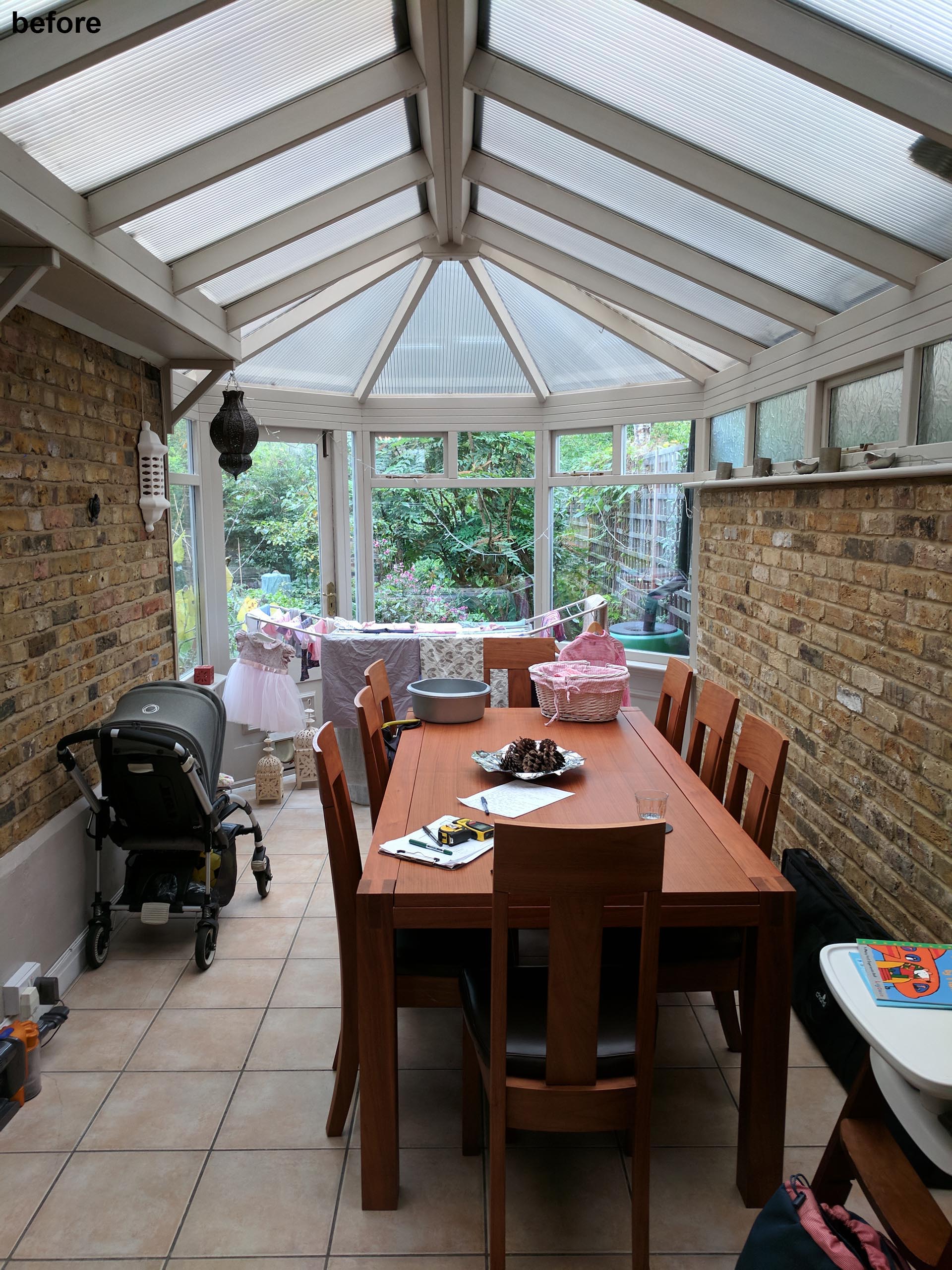 The new dining room, which shares the space with the kitchen, has a plywood wall and ceiling. The dining room has been designed with fitted storage and a long dining bench, where the owners can sit and admire the view of the back garden. Skylights above the dining table add an abundance of natural light to the interior.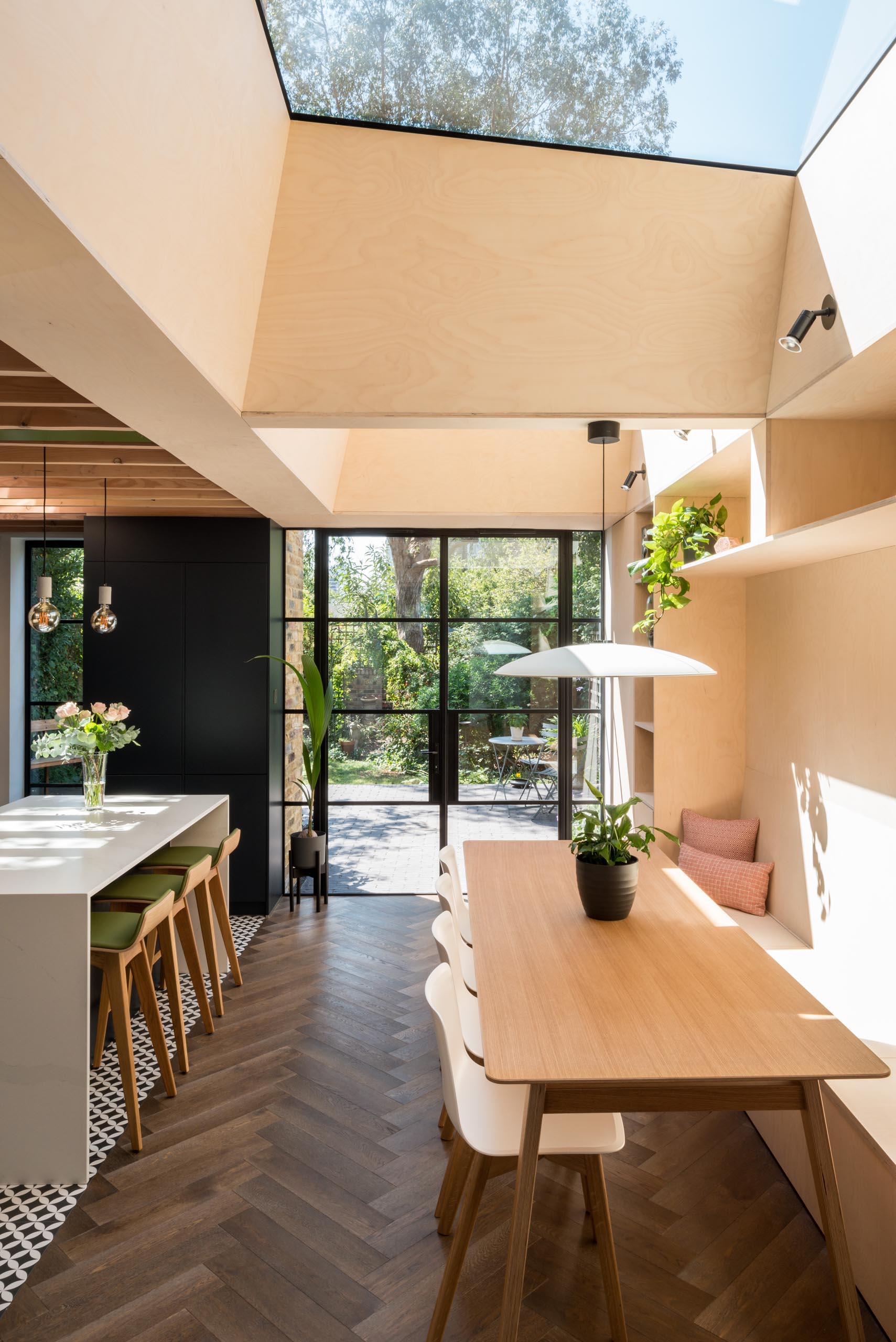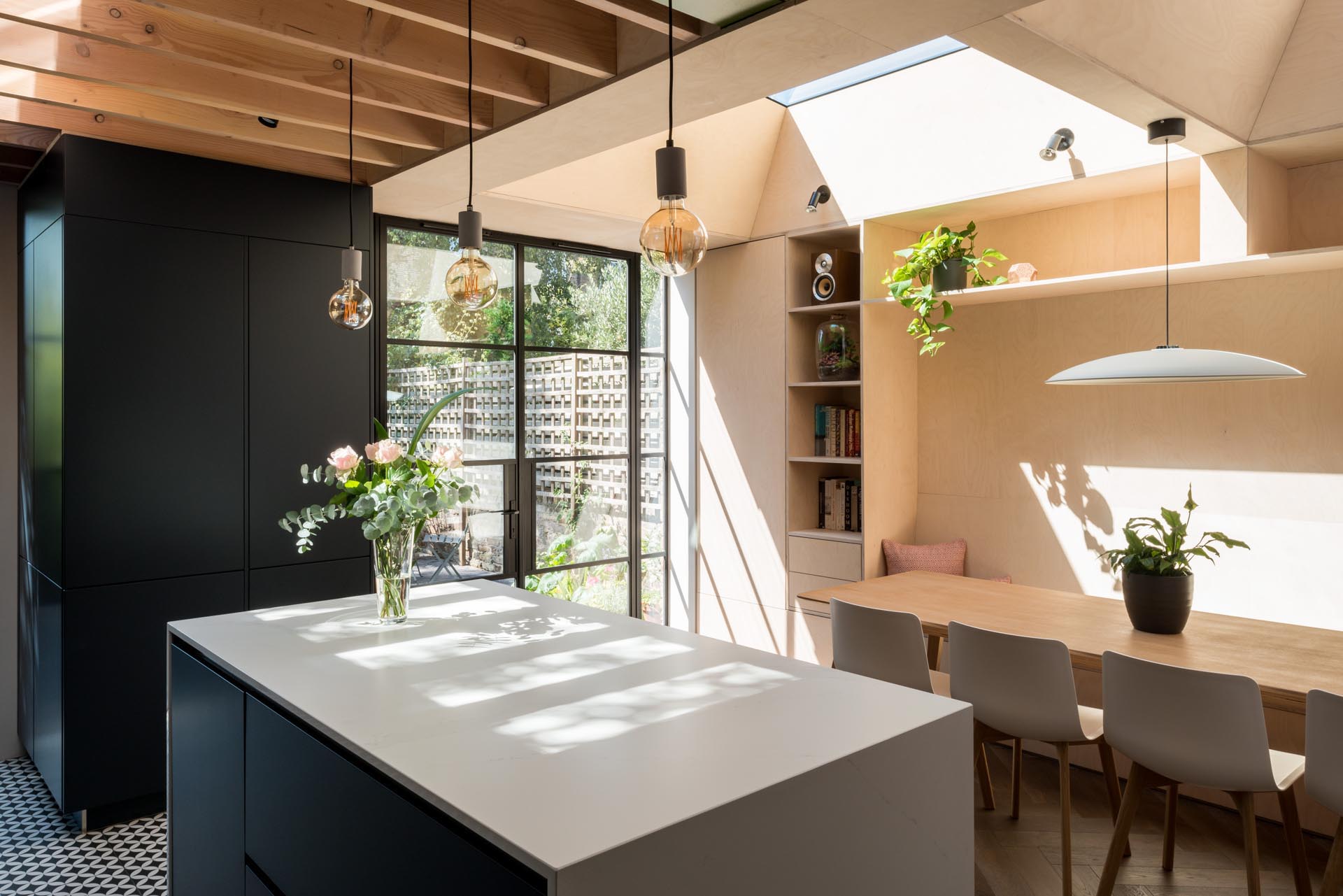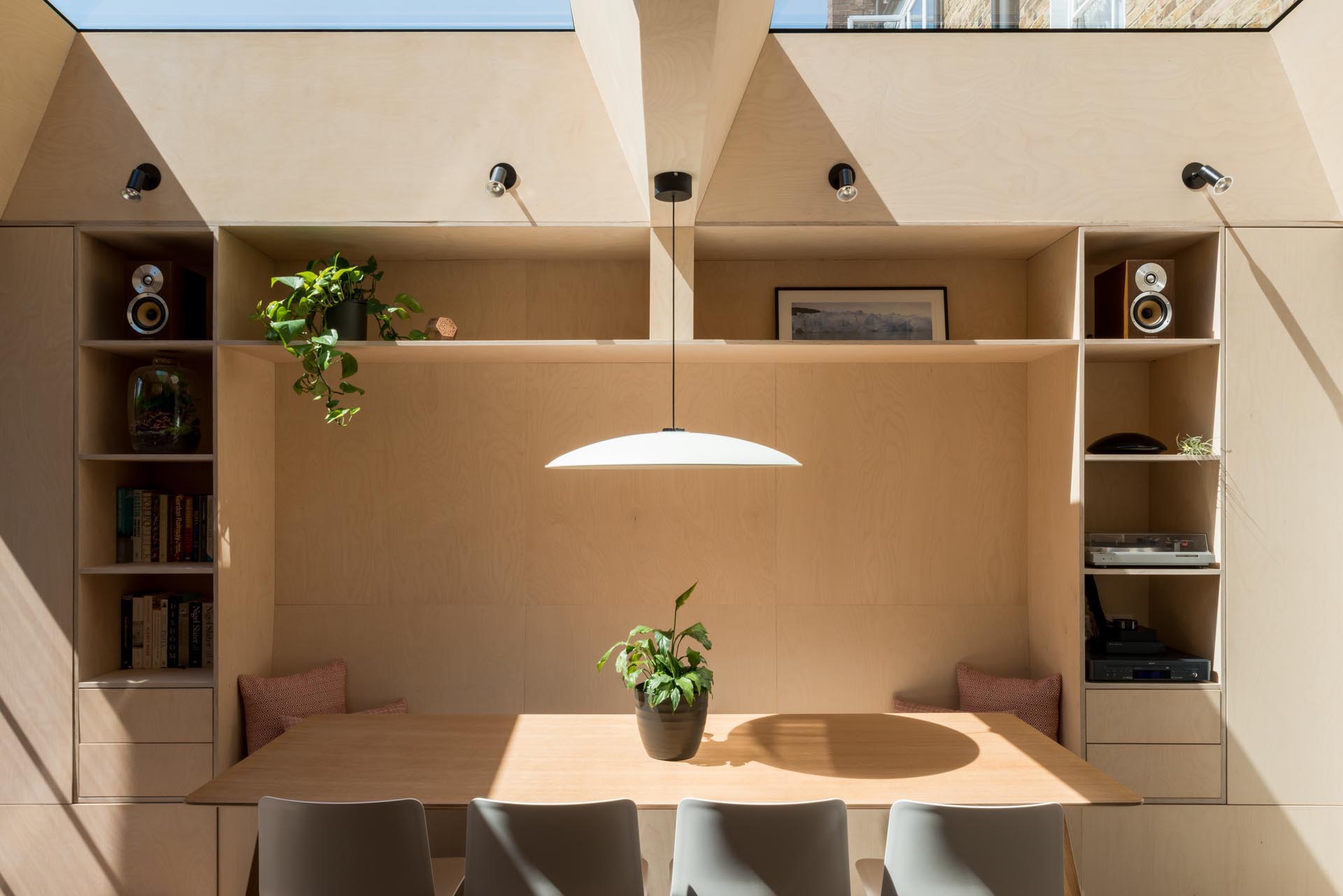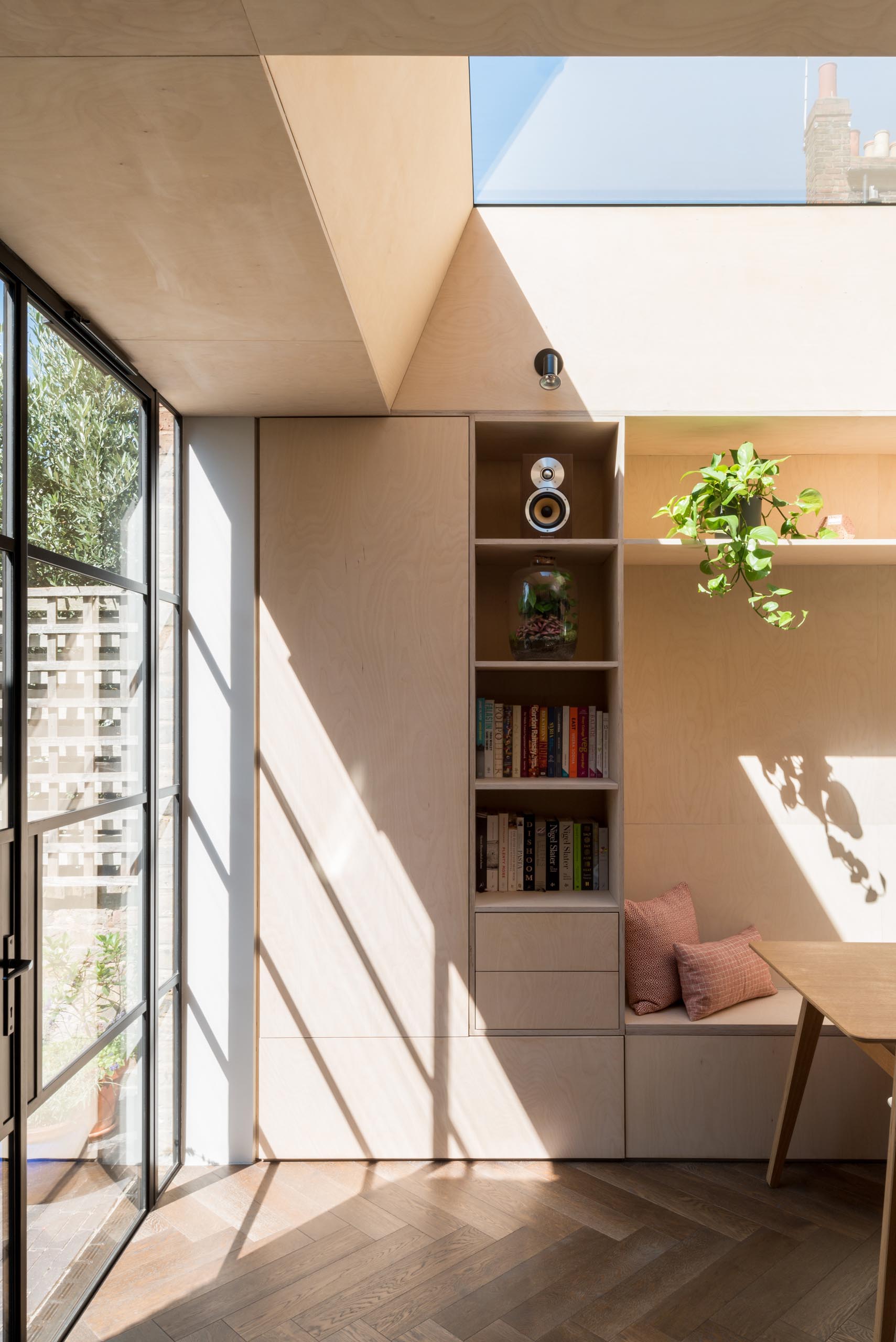 The 'before' kitchen was completely separate from the dining room.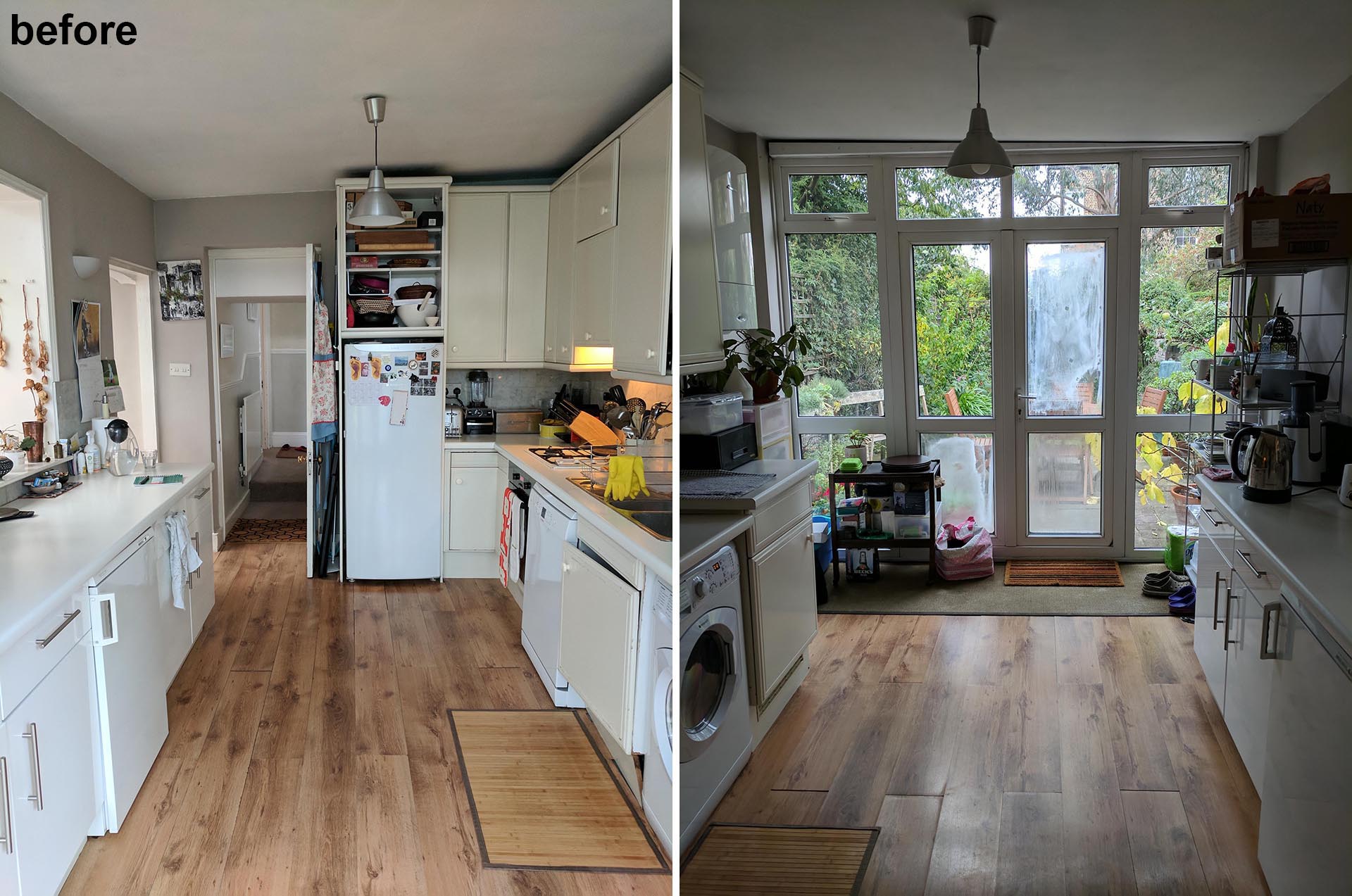 The new kitchen, however, is part of the open-plan design of the addition. Minimalist matte black cabinets in the kitchen contrast the white countertops, while the patterned floor tile adds an artistic touch.

The island creates space for additional seating and acts as a separation between the kitchen and dining room.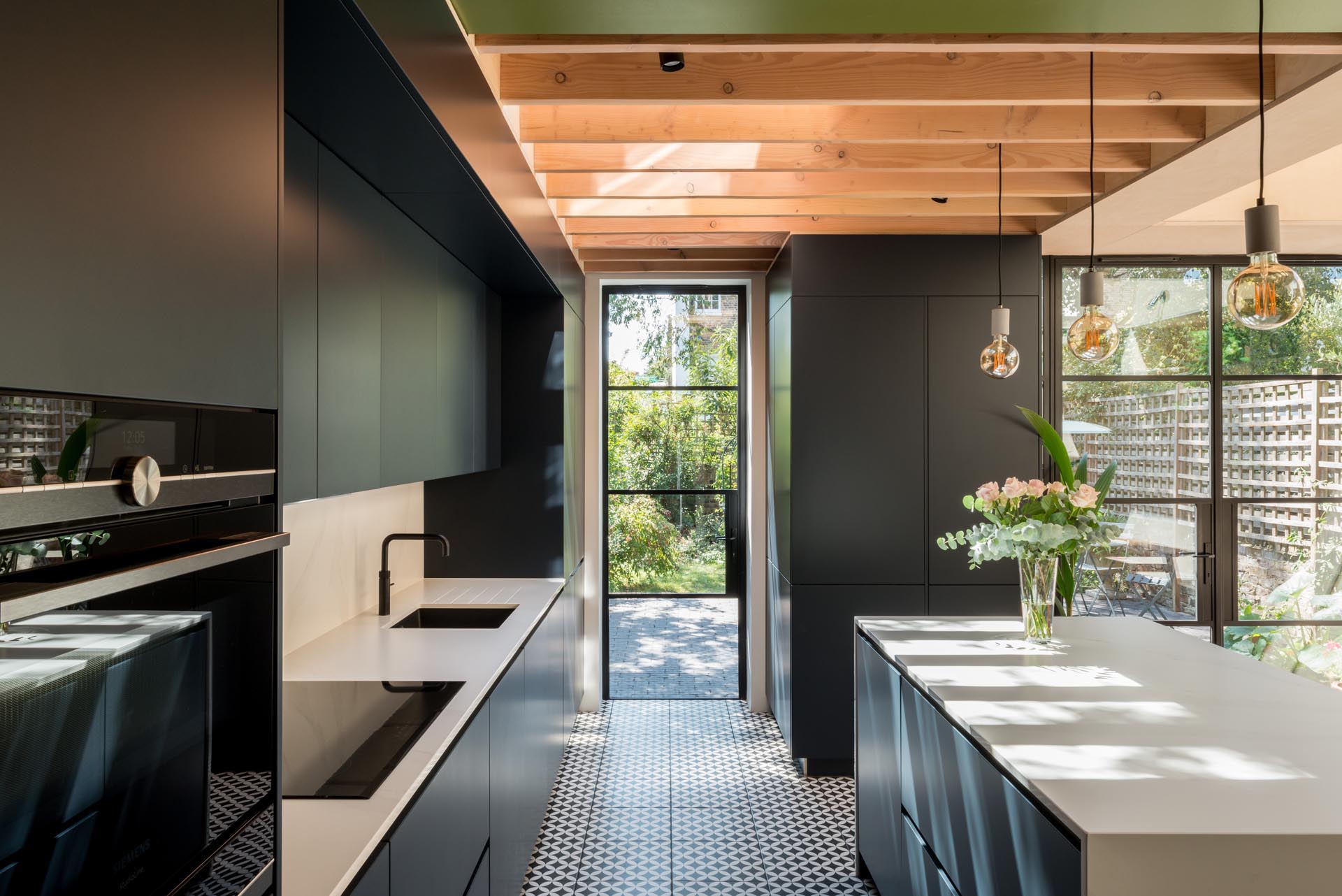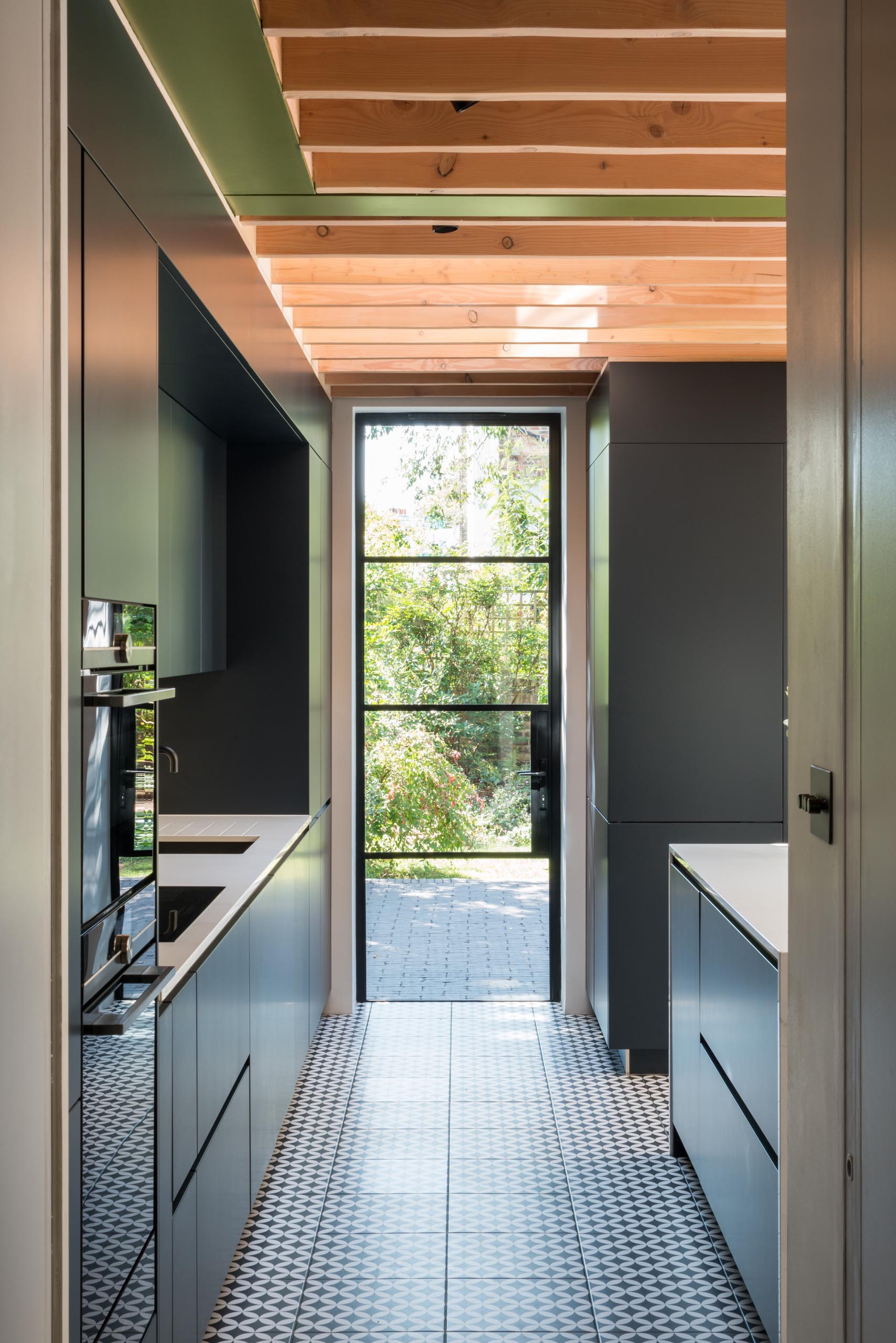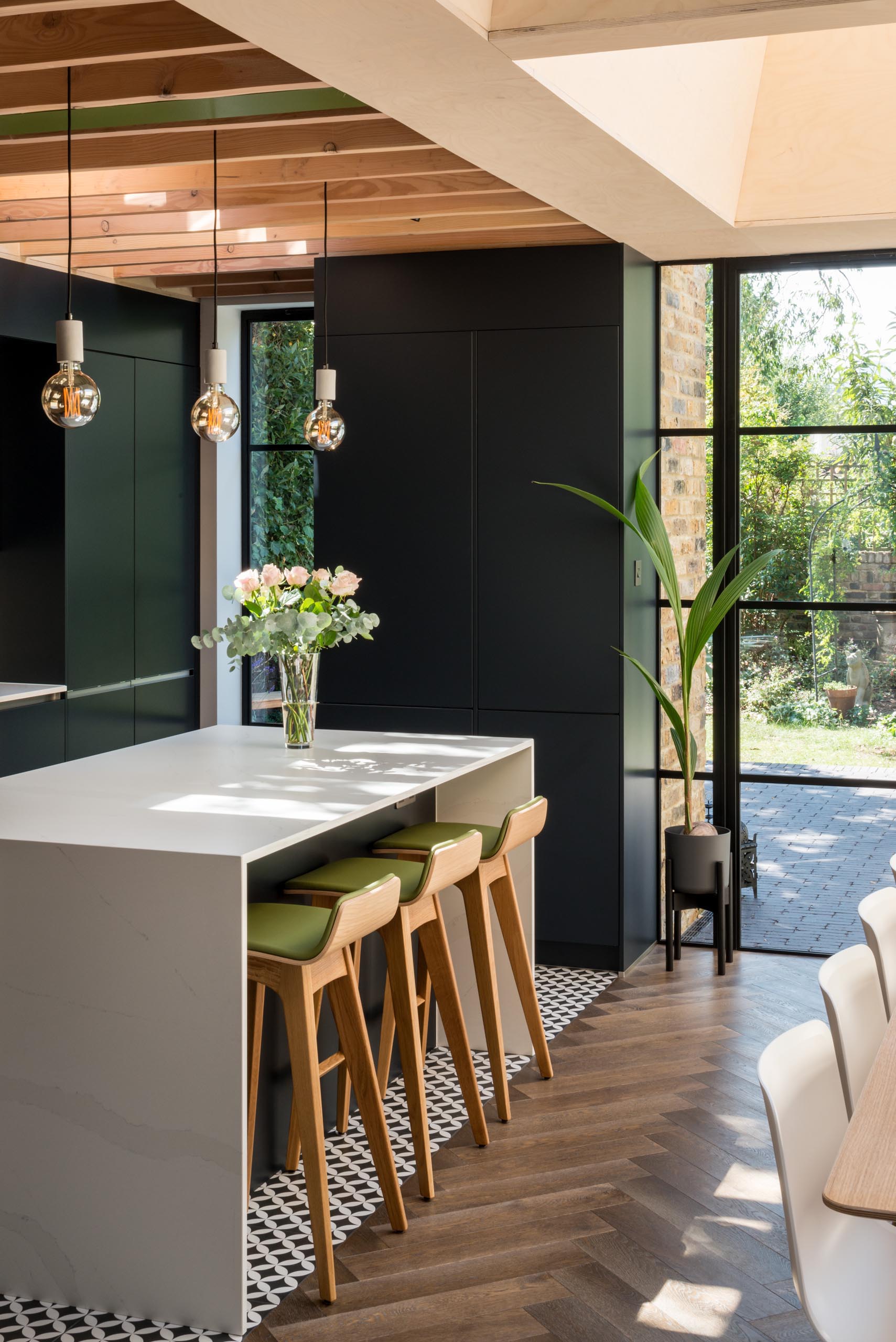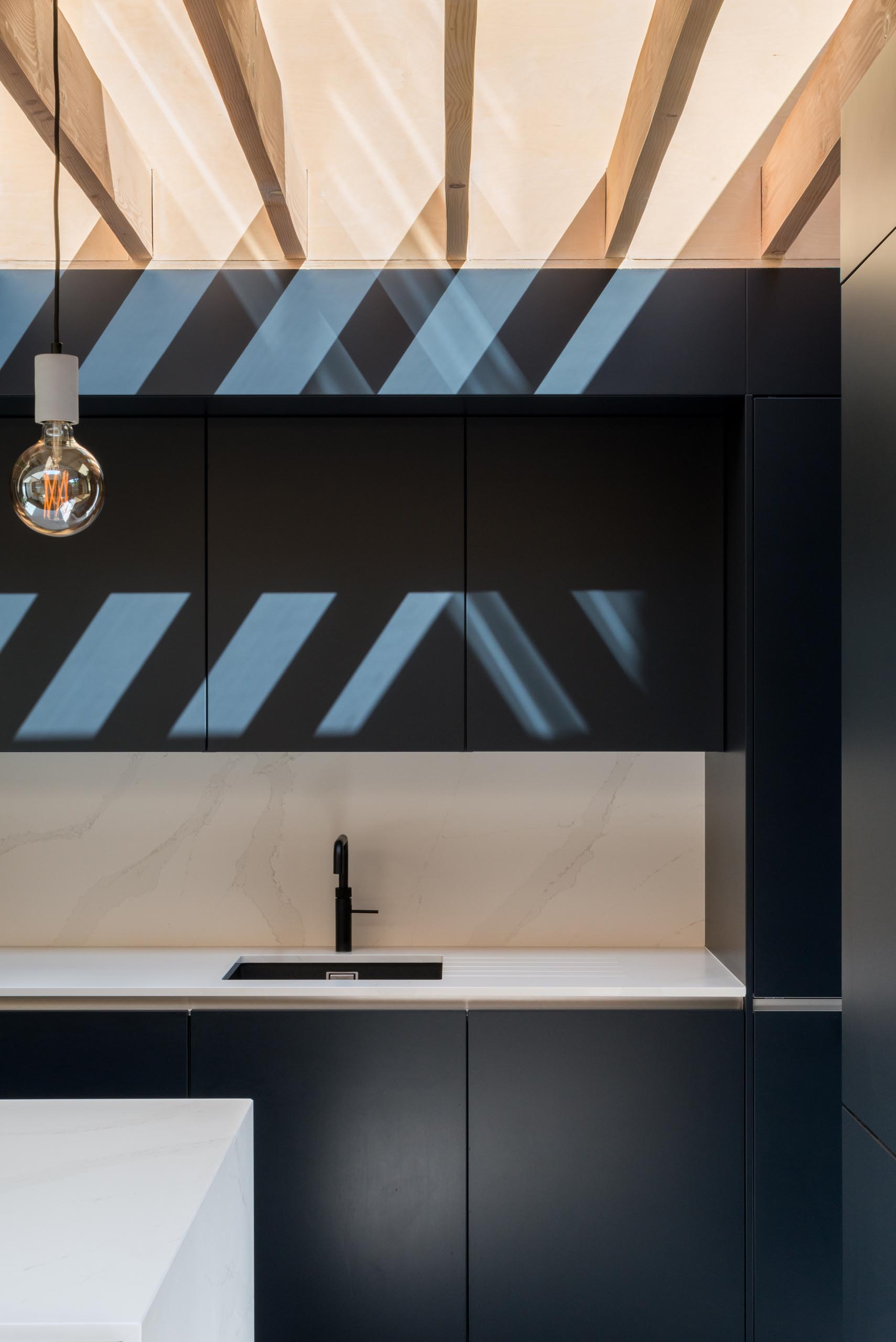 From both the kitchen and the dining areas, the South facing garden can be accessed through Crittall doors.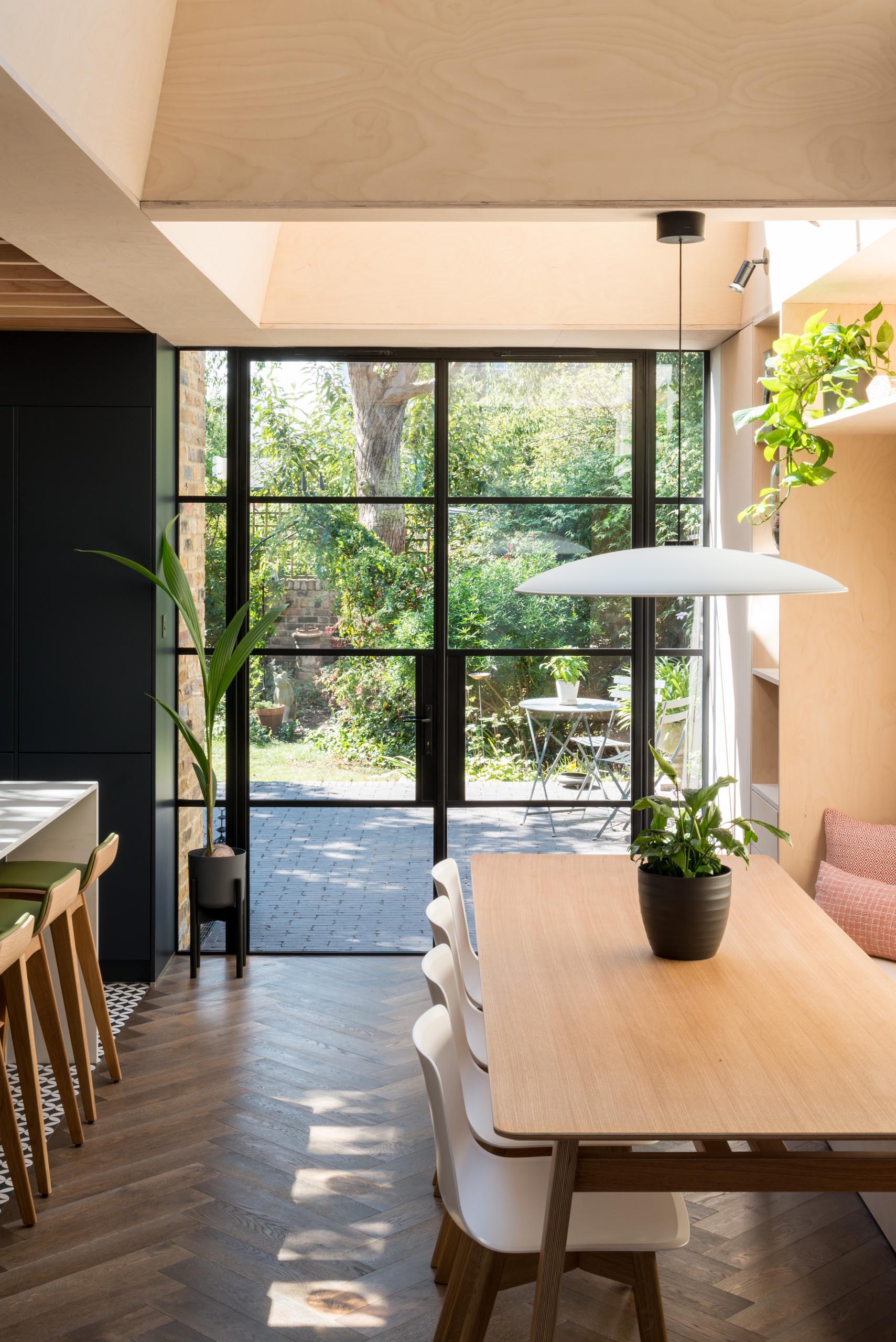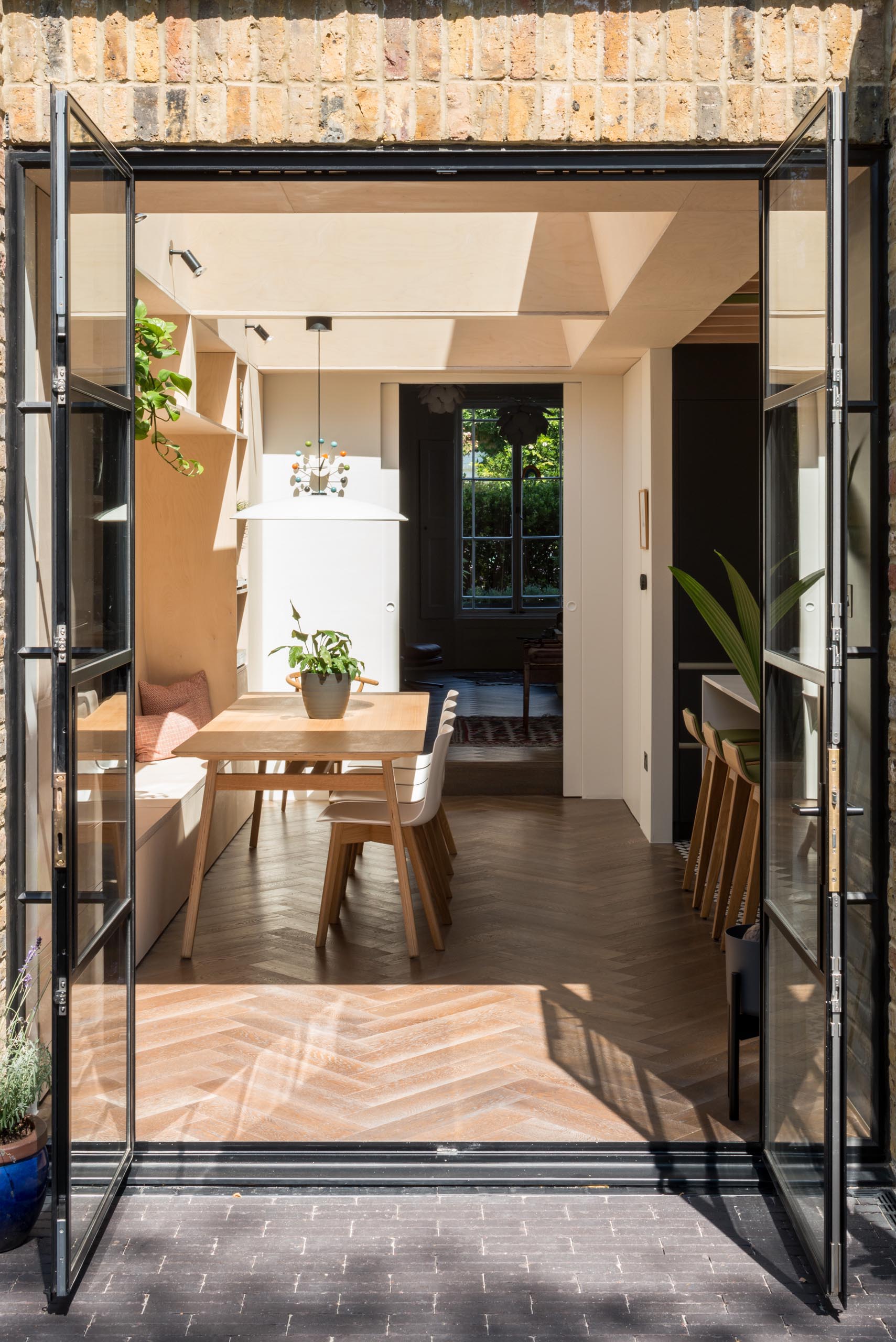 Here's a glimpse of the interior where it transitions from the original house to the new addition.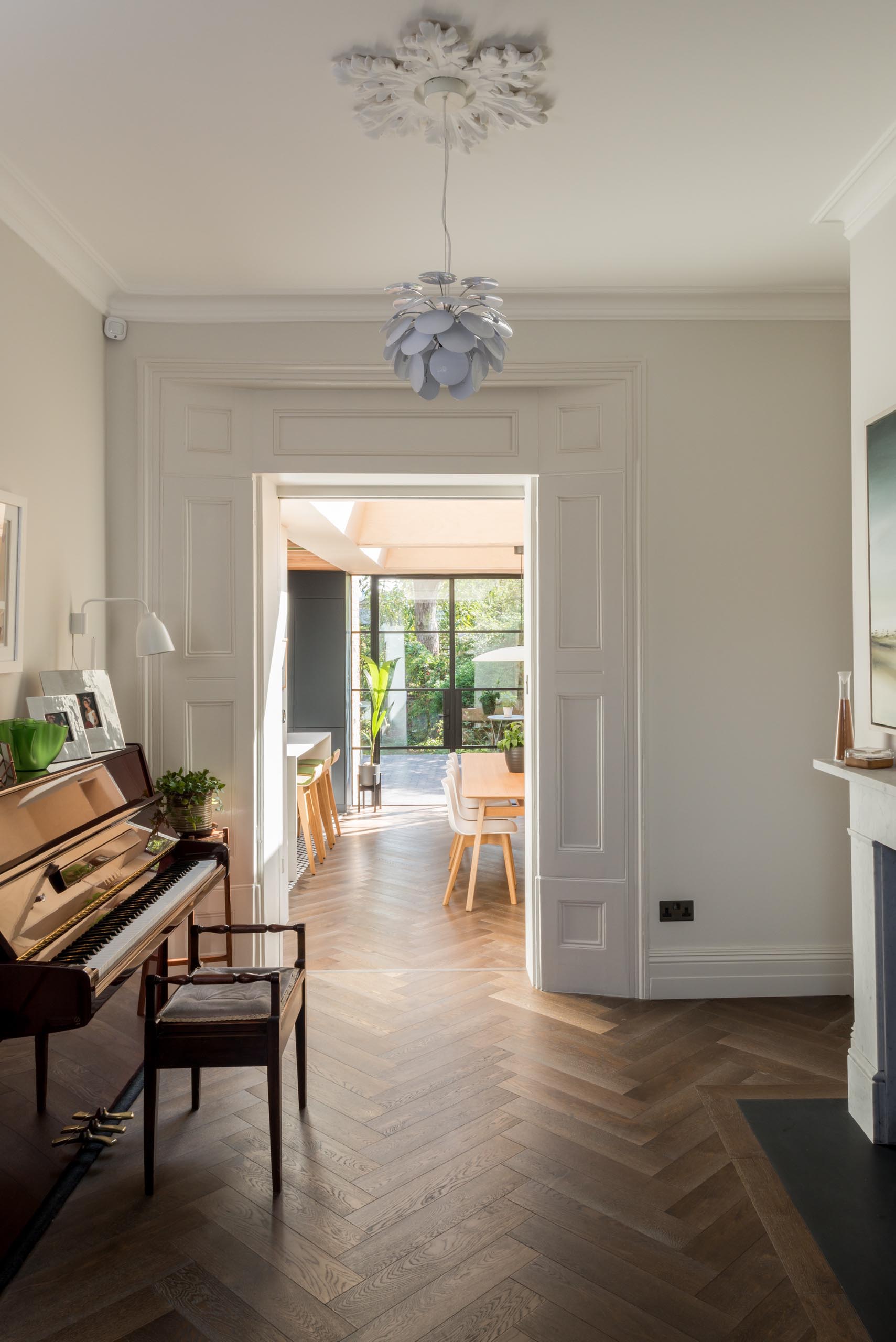 The living room also received a fresh update, with new light-colored walls, wood flooring, and modern furnishings.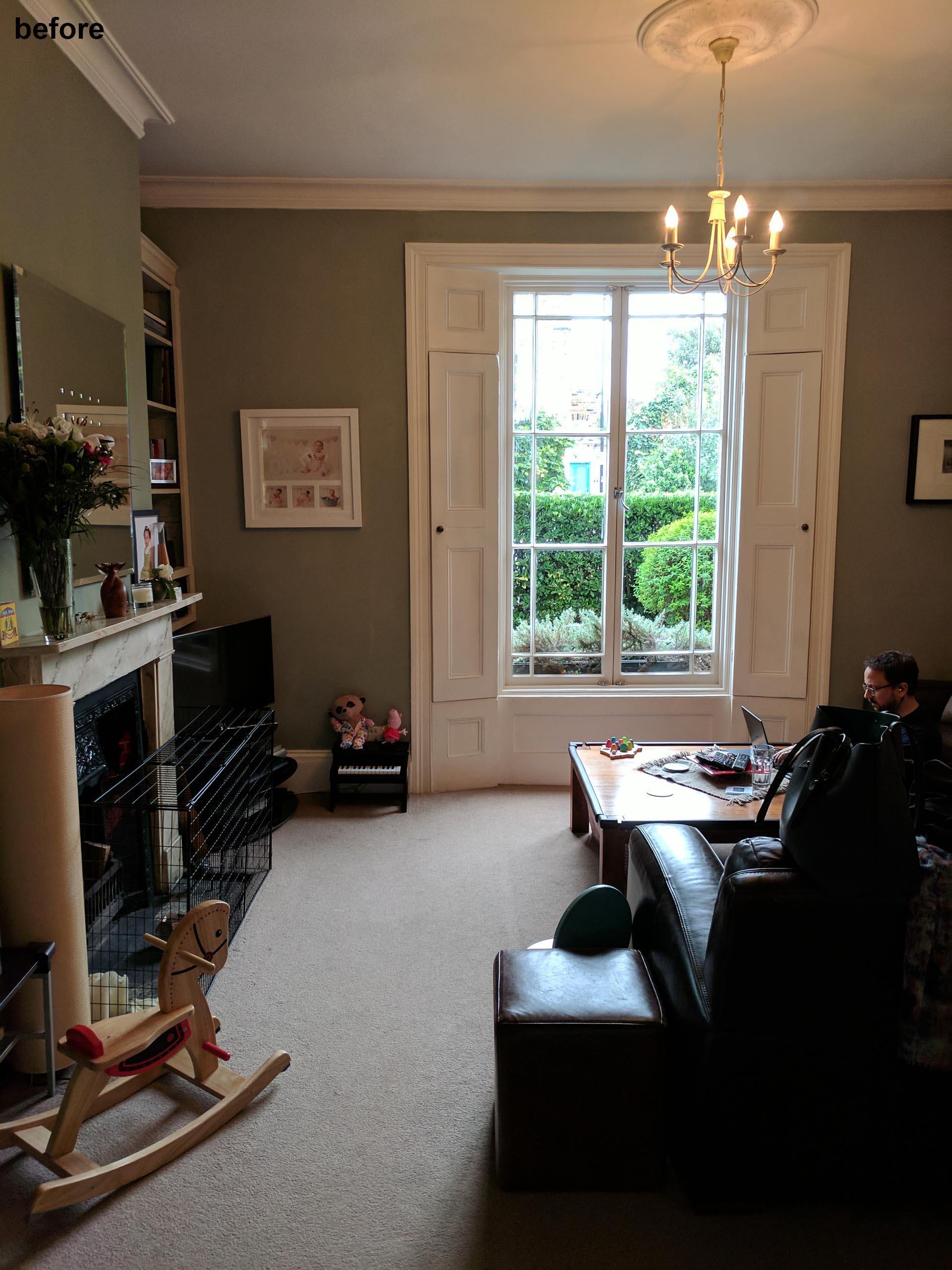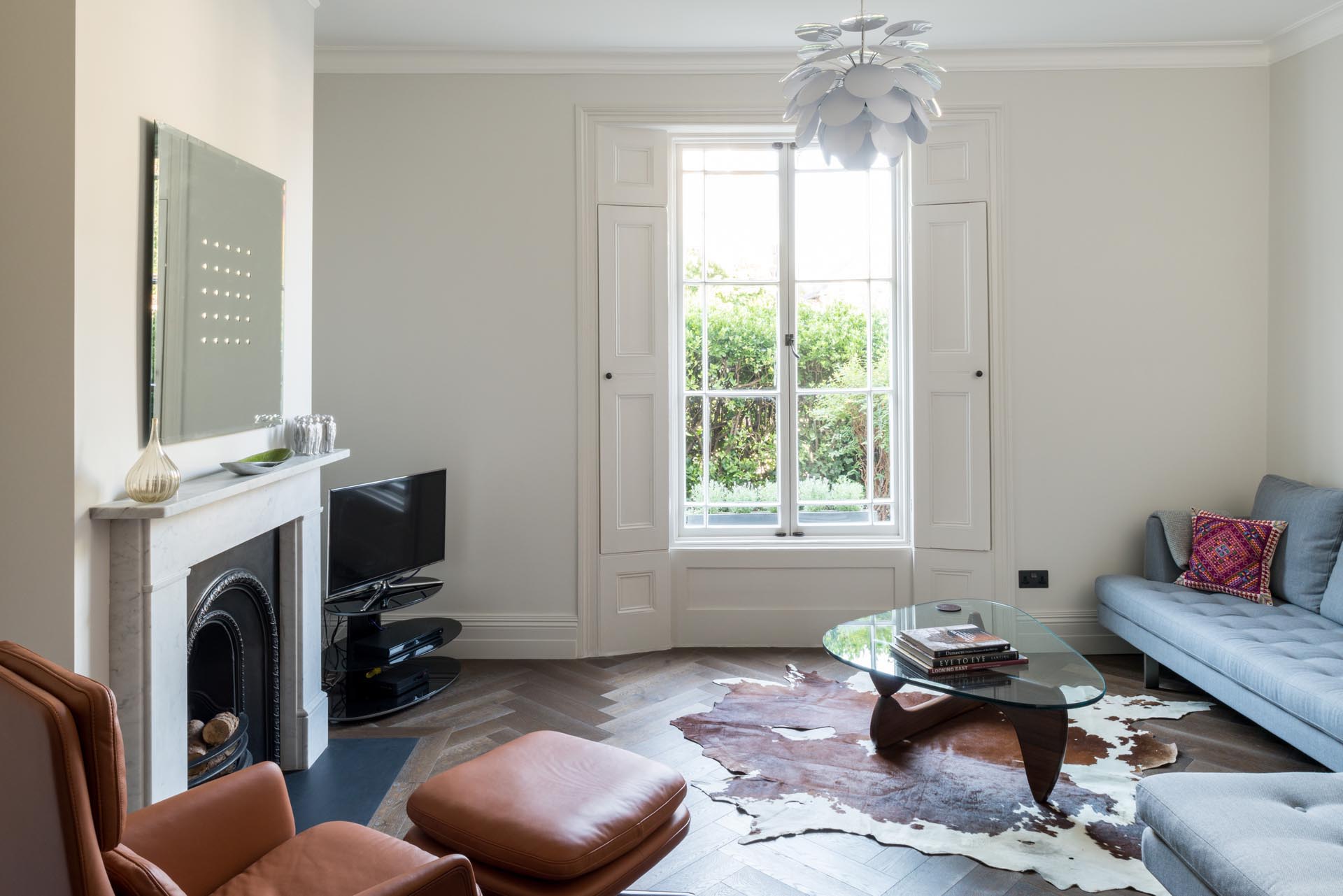 One of the changes to this home is the new side extension at the front, which is unassuming from the street but once inside it creates enough space for a new triple-height staircase that floods light into the property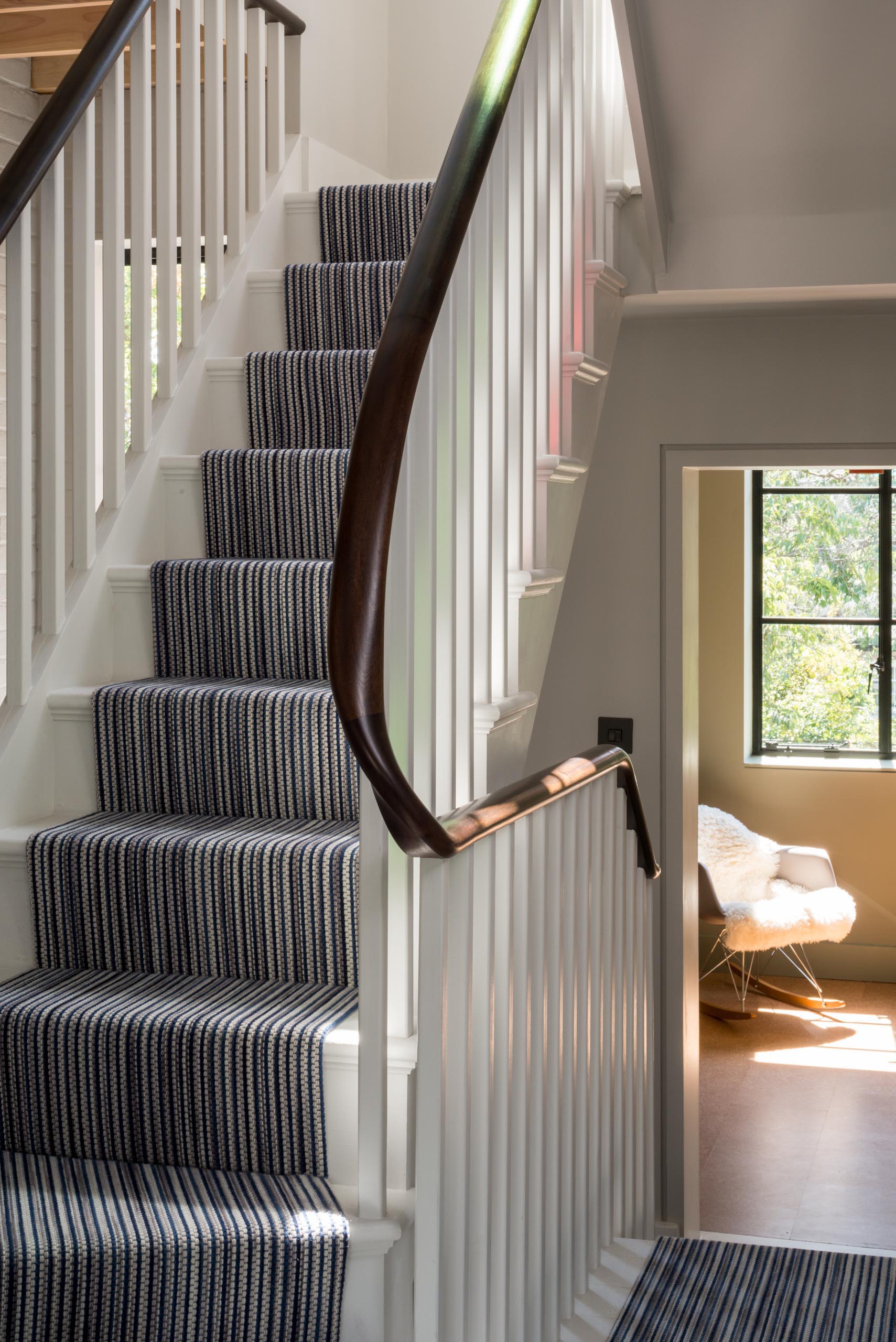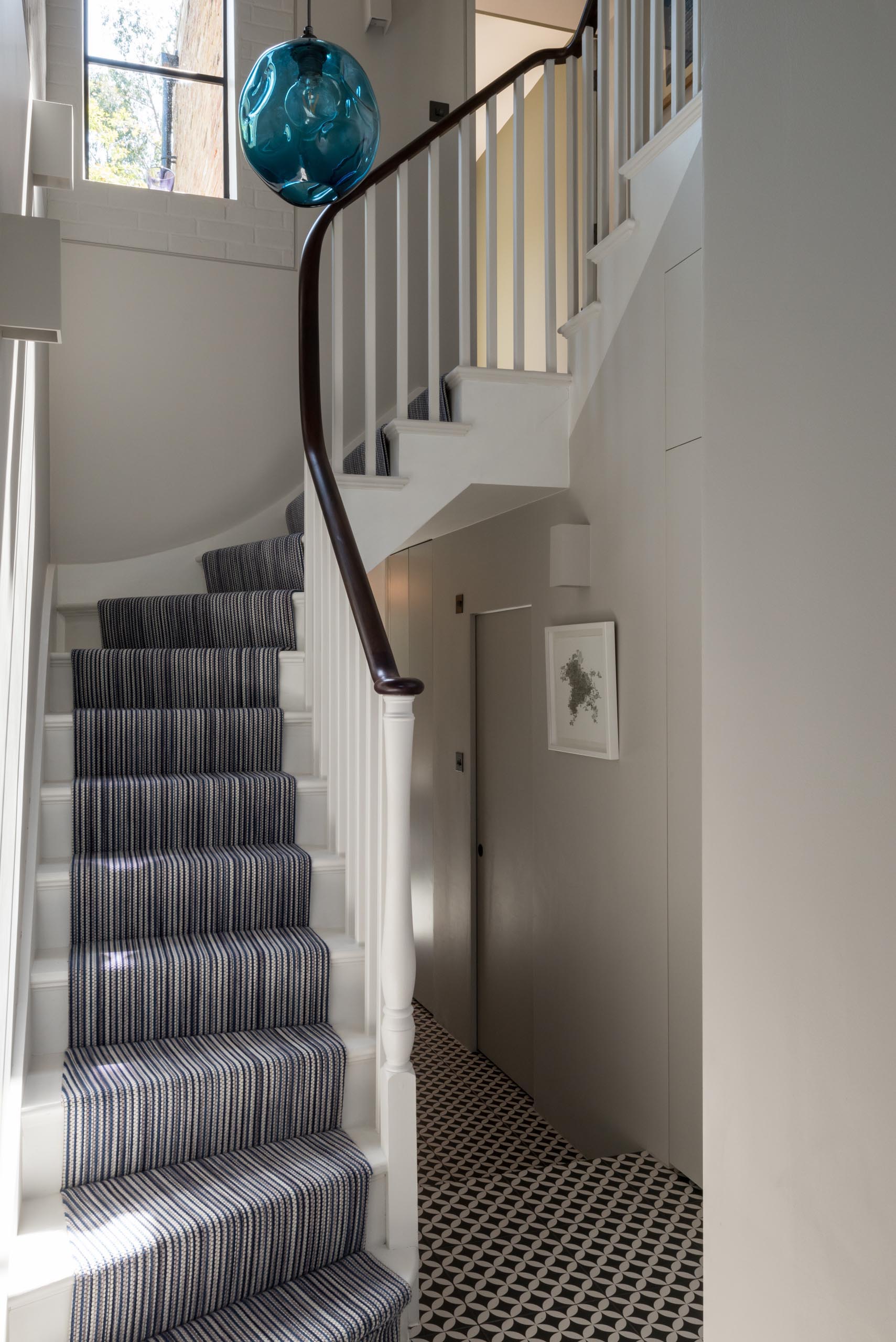 Subtle changes have been made to the existing areas of the property, including a new walk-in wardrobe in the master bedroom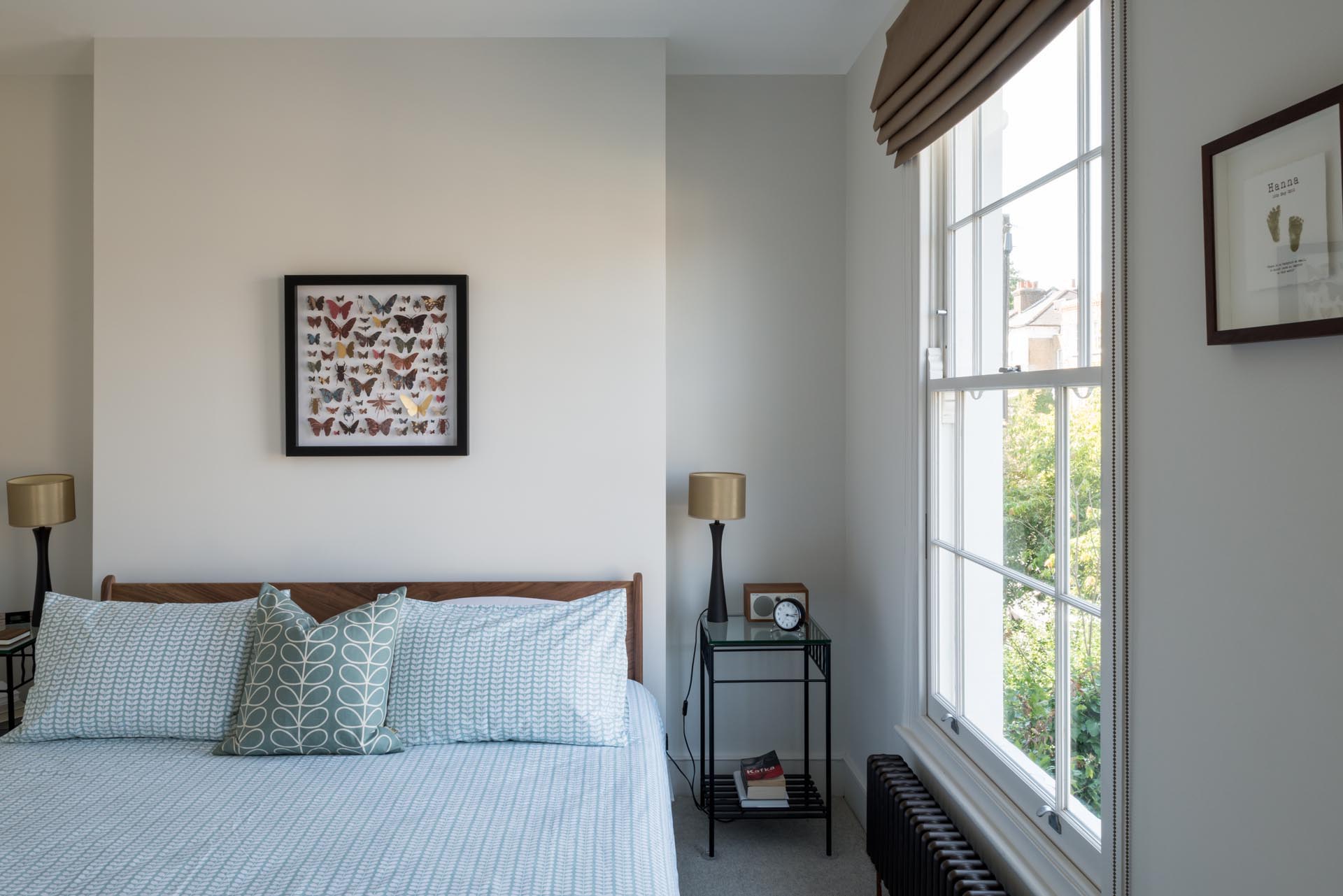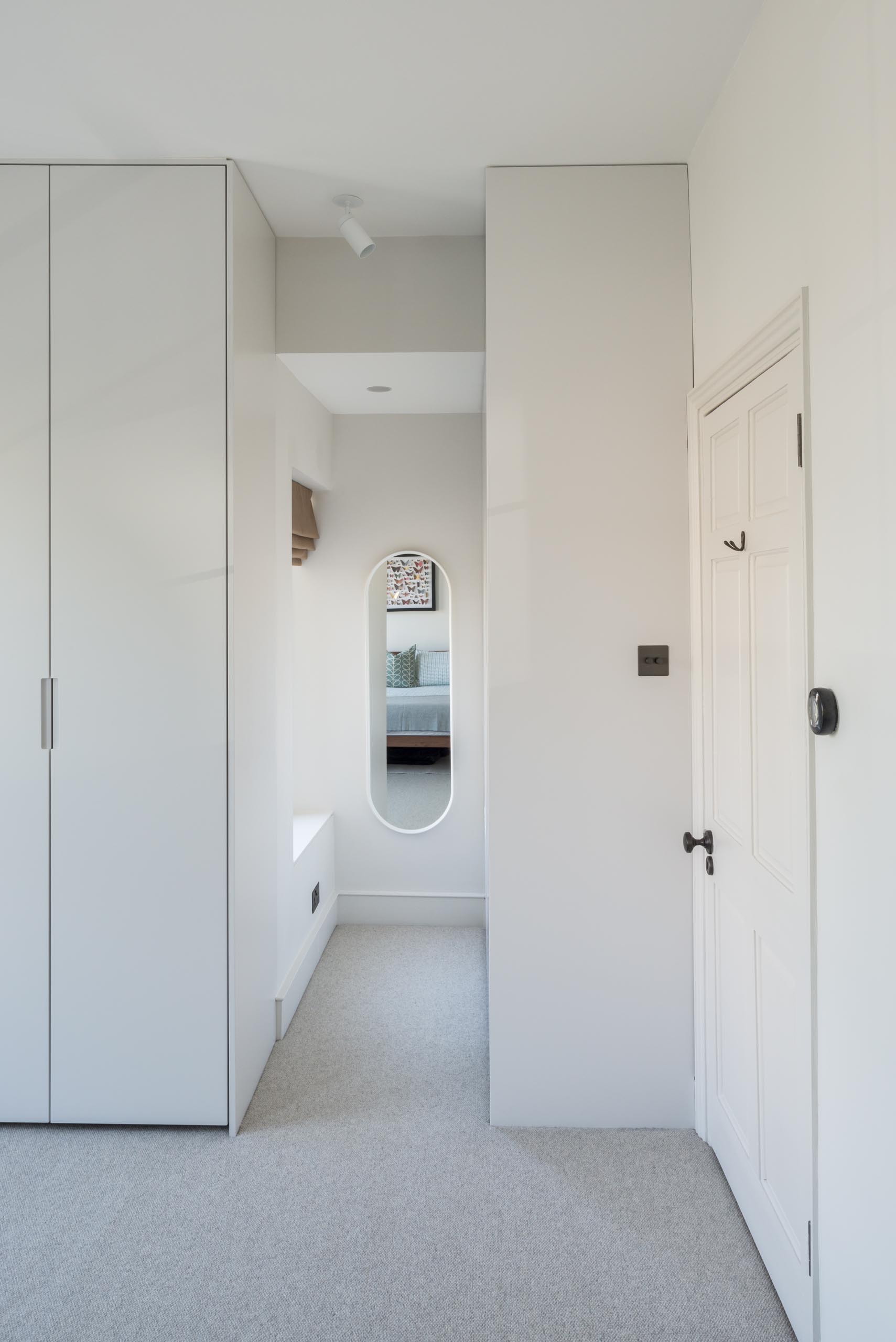 The powder room has given a new shelving unit with a tiled wall and hidden lighting. The ceiling of the powder room was also updated and now includes a unique arched ceiling.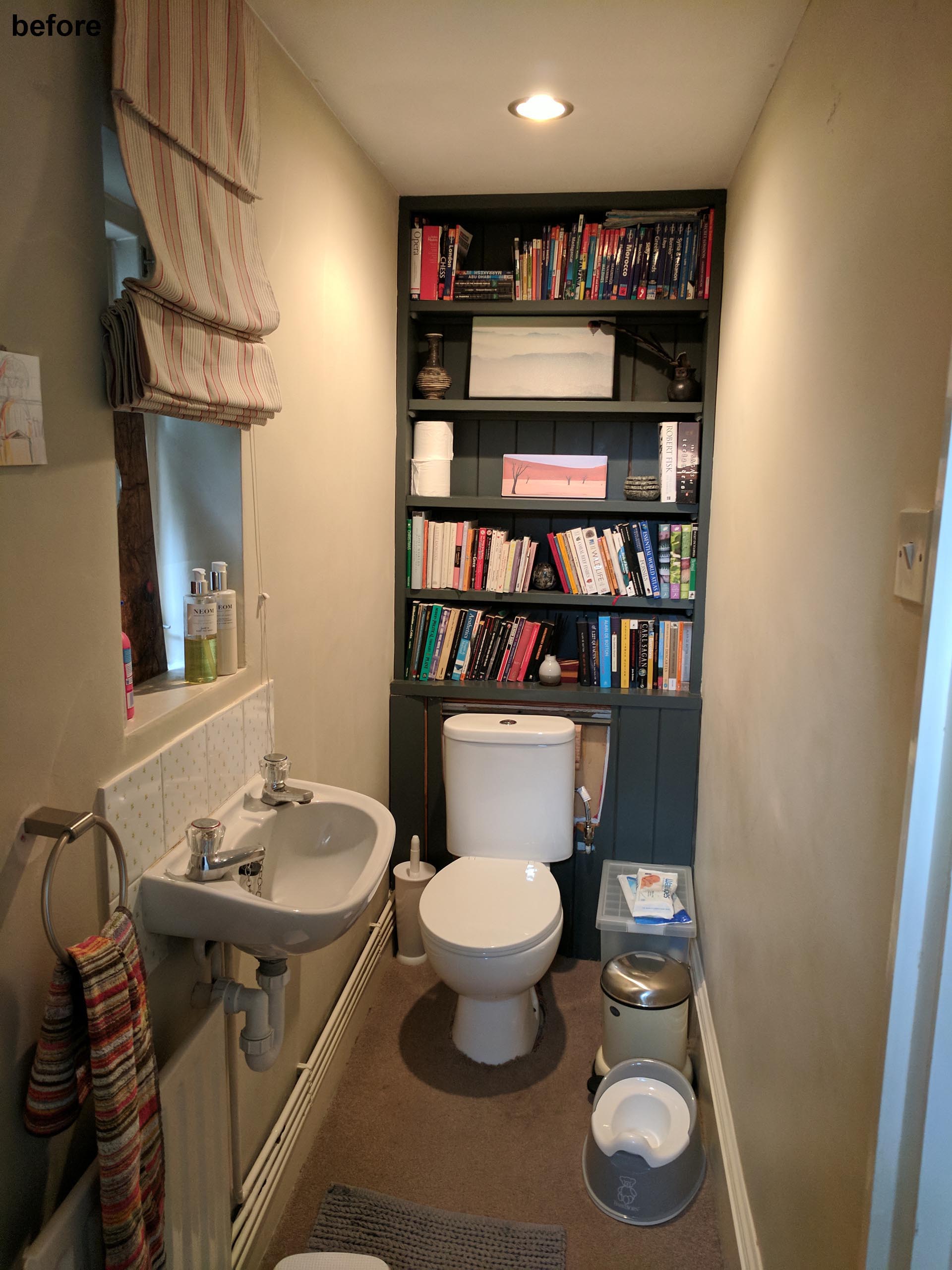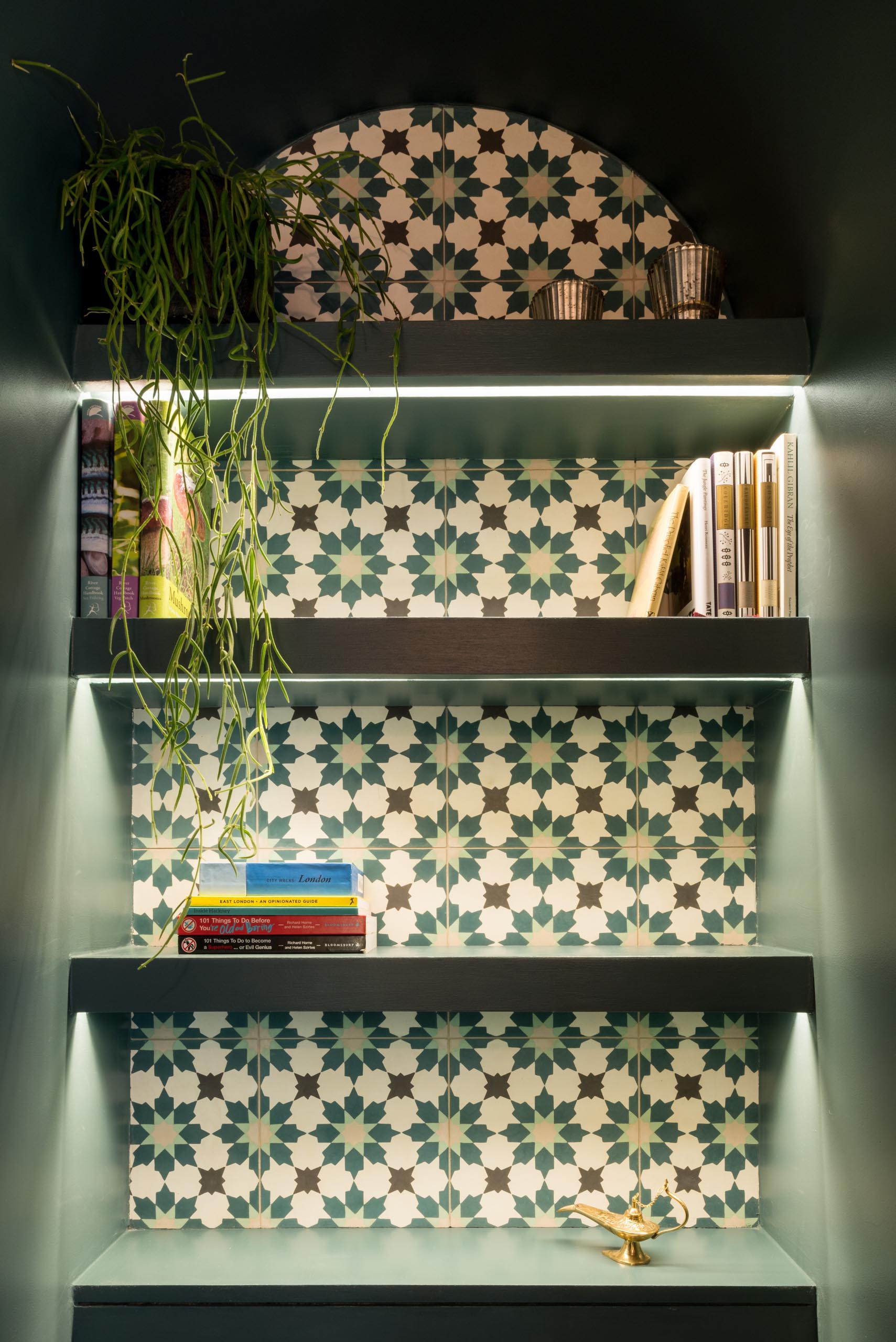 Here's the floor plan of the home that shows the new side and rear additions.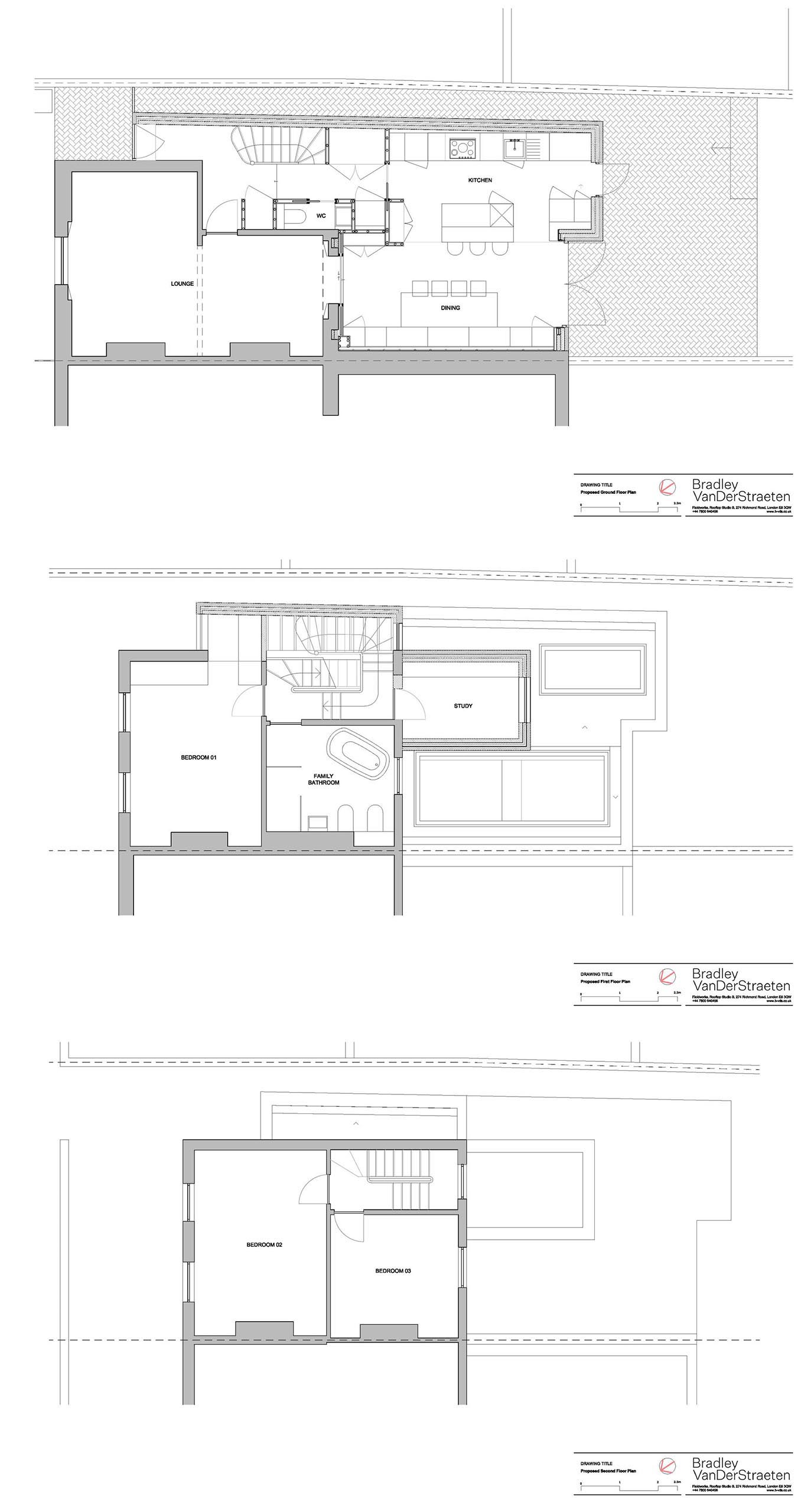 You can also watch a video tour with the architects as they talk about the project in more detail.