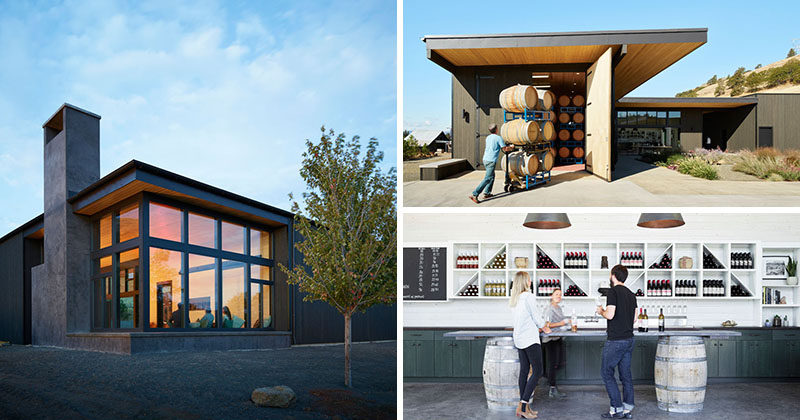 Architecture and design firm goCstudio, have designed the COR Cellars, a winery and tasting room that's tucked away in the hills of Lyle, Washington.
---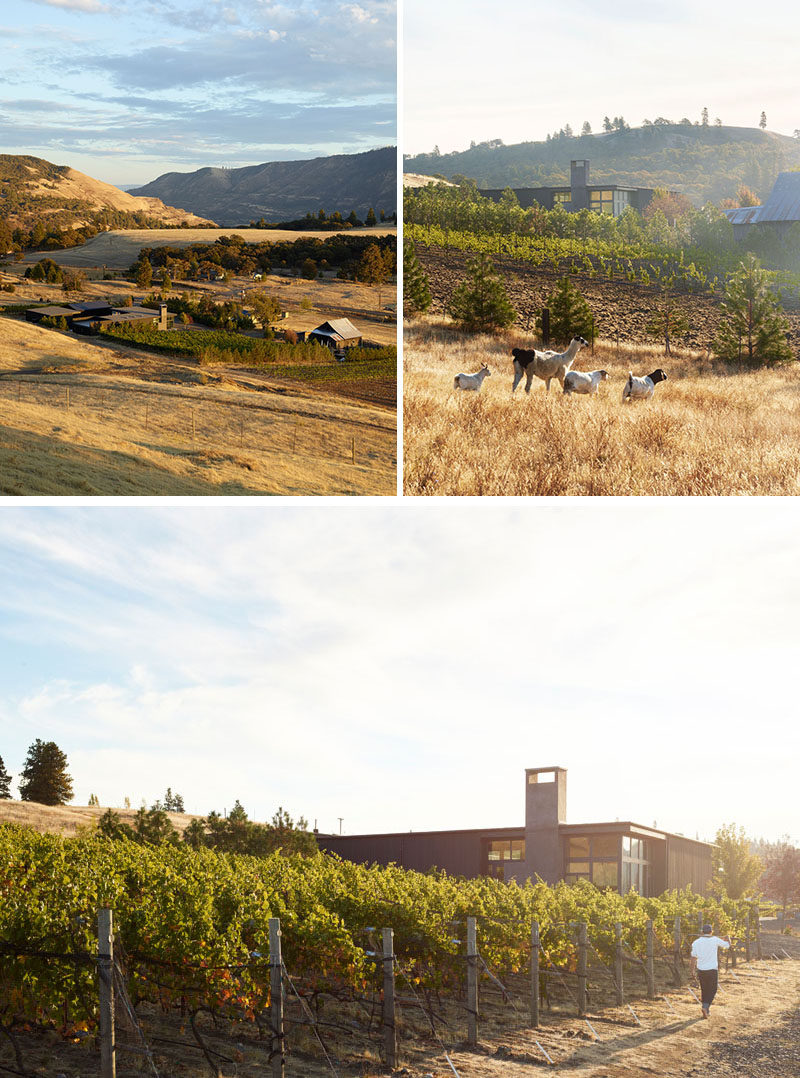 ---
The winery has been designed around a central courtyard, with barrel storage rooms and a tasting room opening onto the outdoor space, while 9 foot (2.7m) overhangs provide protection from the elements.
---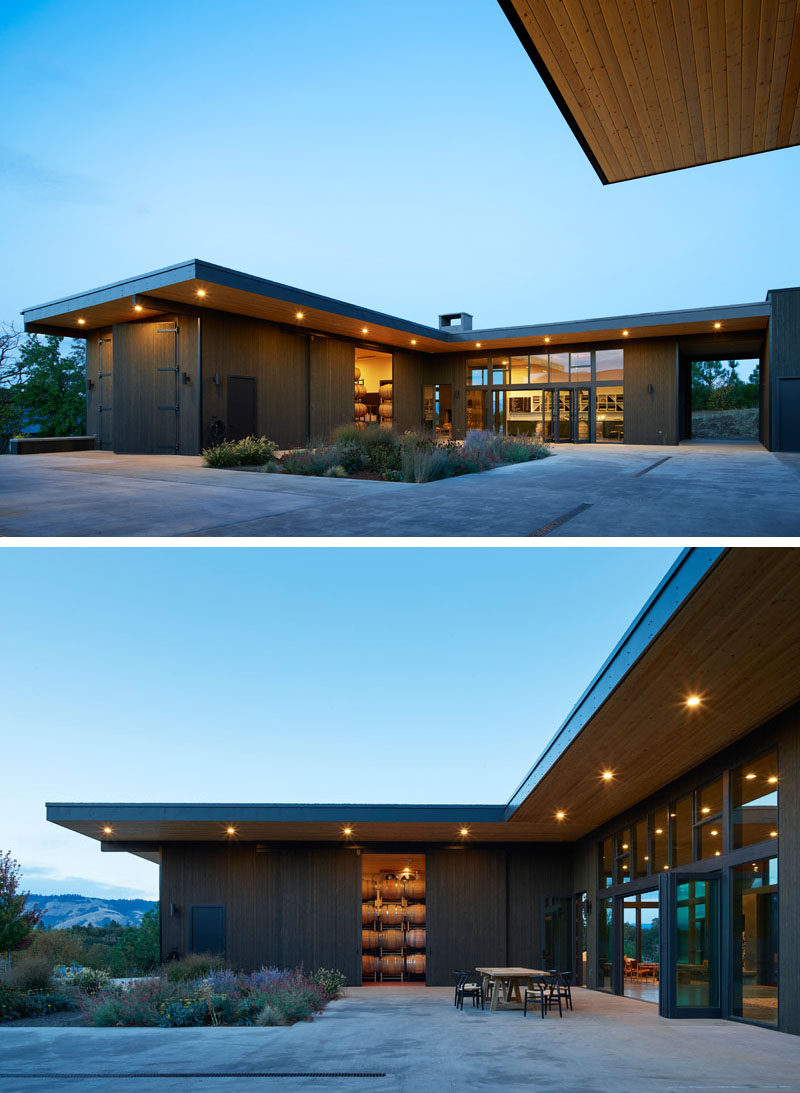 ---
The courtyard was a desired aspect of the winery, as the owners want to be able to host events, musical performances and communal dinners.
---

---
Off to the side of the courtyard is the tasting room. Inside, whitewashed hemlock planks cover the walls, and a tasting bar sits on top of two wine barrels. Open shelving displays all of the current wines. At the end of the bar is a larger table with bench seating for small groups.
---

---
For an even more relaxed wine tasting experience, there's a wrap around window seat with views of Mt. Hood, and a wood-burning fireplace for an informal living room atmosphere.
---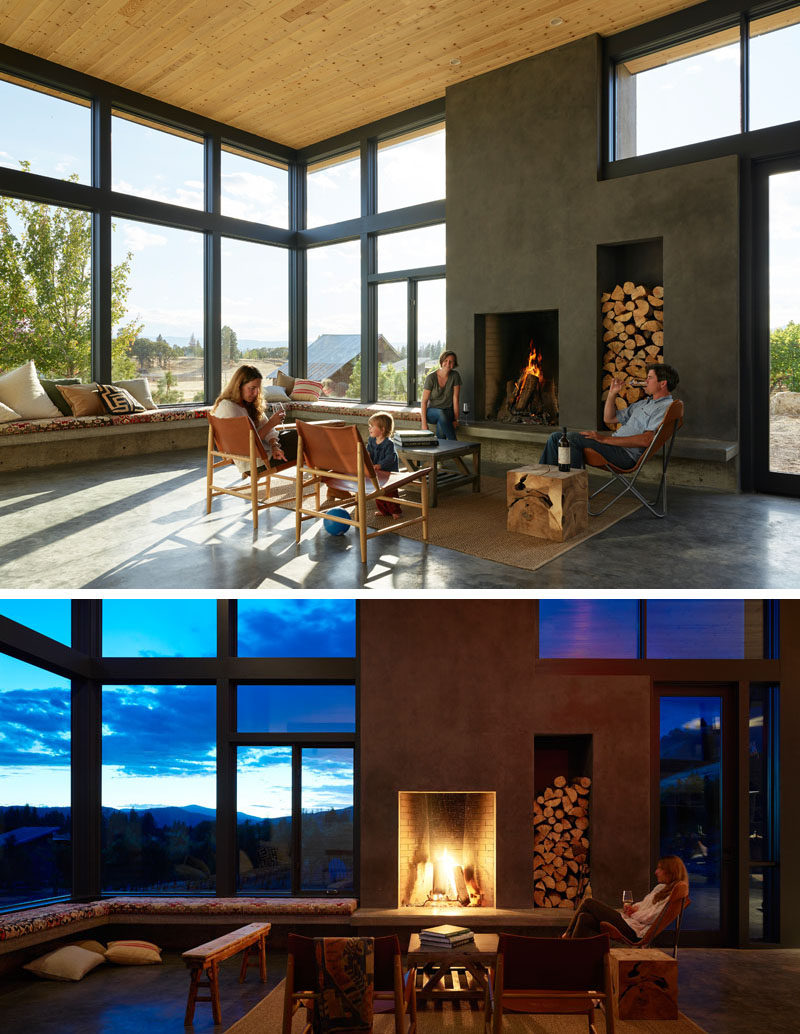 ---
The exterior of the winery buildings are covered in ebony stained exterior cedar planks, a dark contrast to the whitewashed interior.
---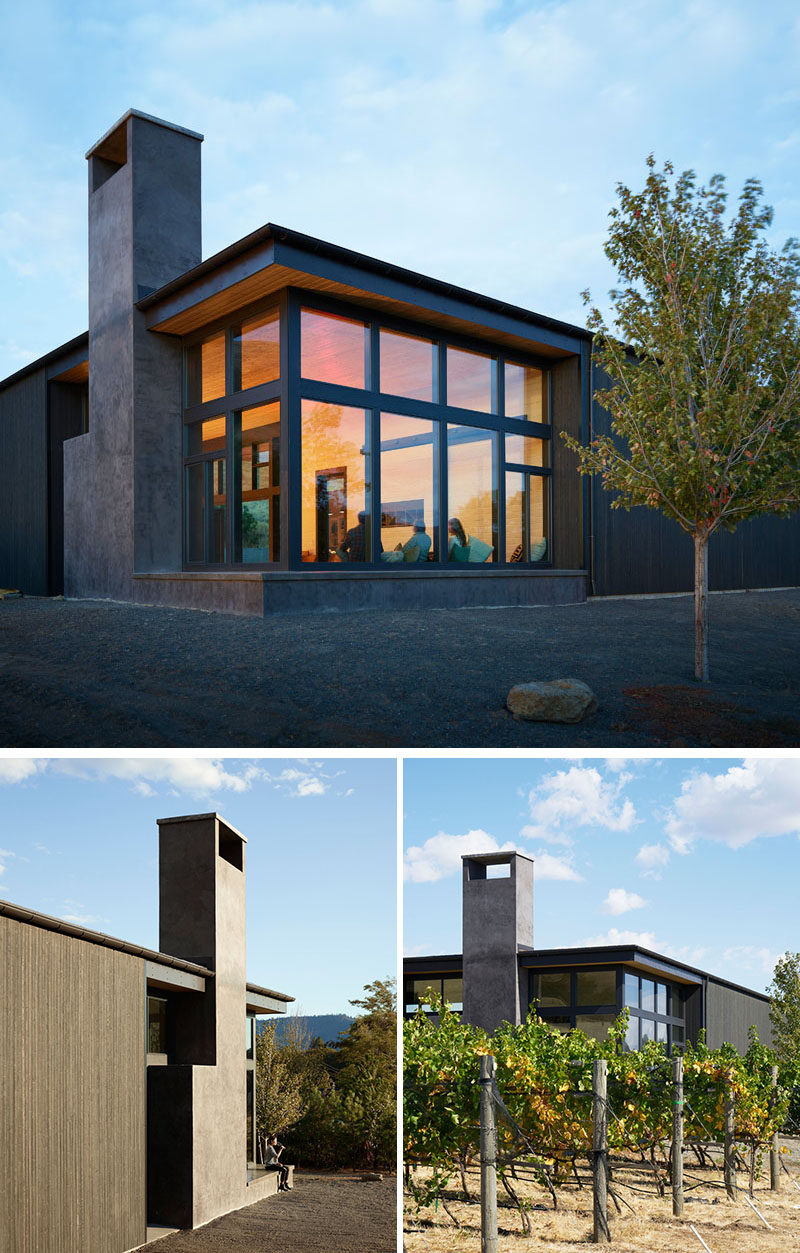 ---
As the courtyard is open and is surrounded by buildings that house the wine barrels, allowing visitors to see and experience the every day workings of the winery.
---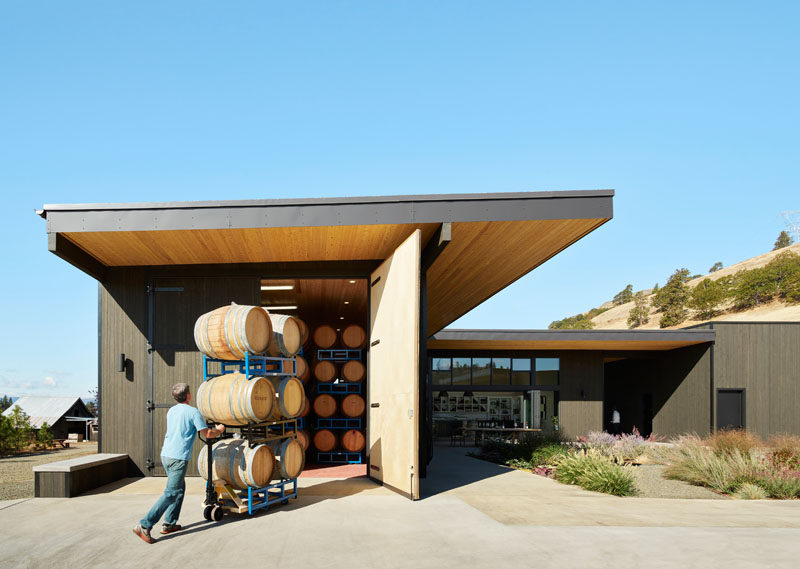 Photography by Kevin Scott Photography  | Builder: Windwood Homes | Engineer: J Welch Engineering LLC
---