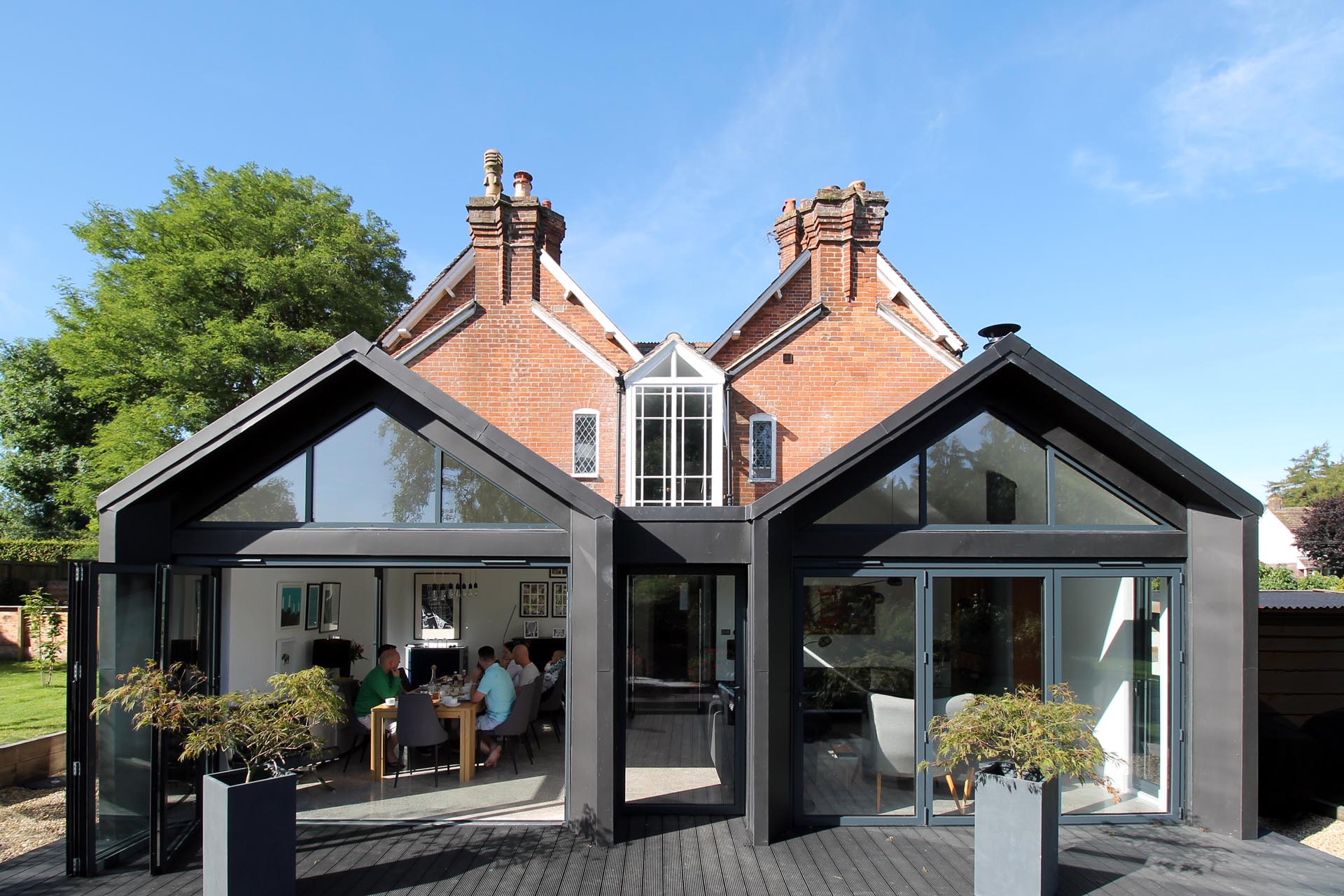 YARD Architects have designed the full refurbishment and modern extension of a large brick Victorian house in Wiltshire, England.
The clients asked for a contemporary rear extension to create space for a new open plan living area, with views out to the vineyards and valley beyond.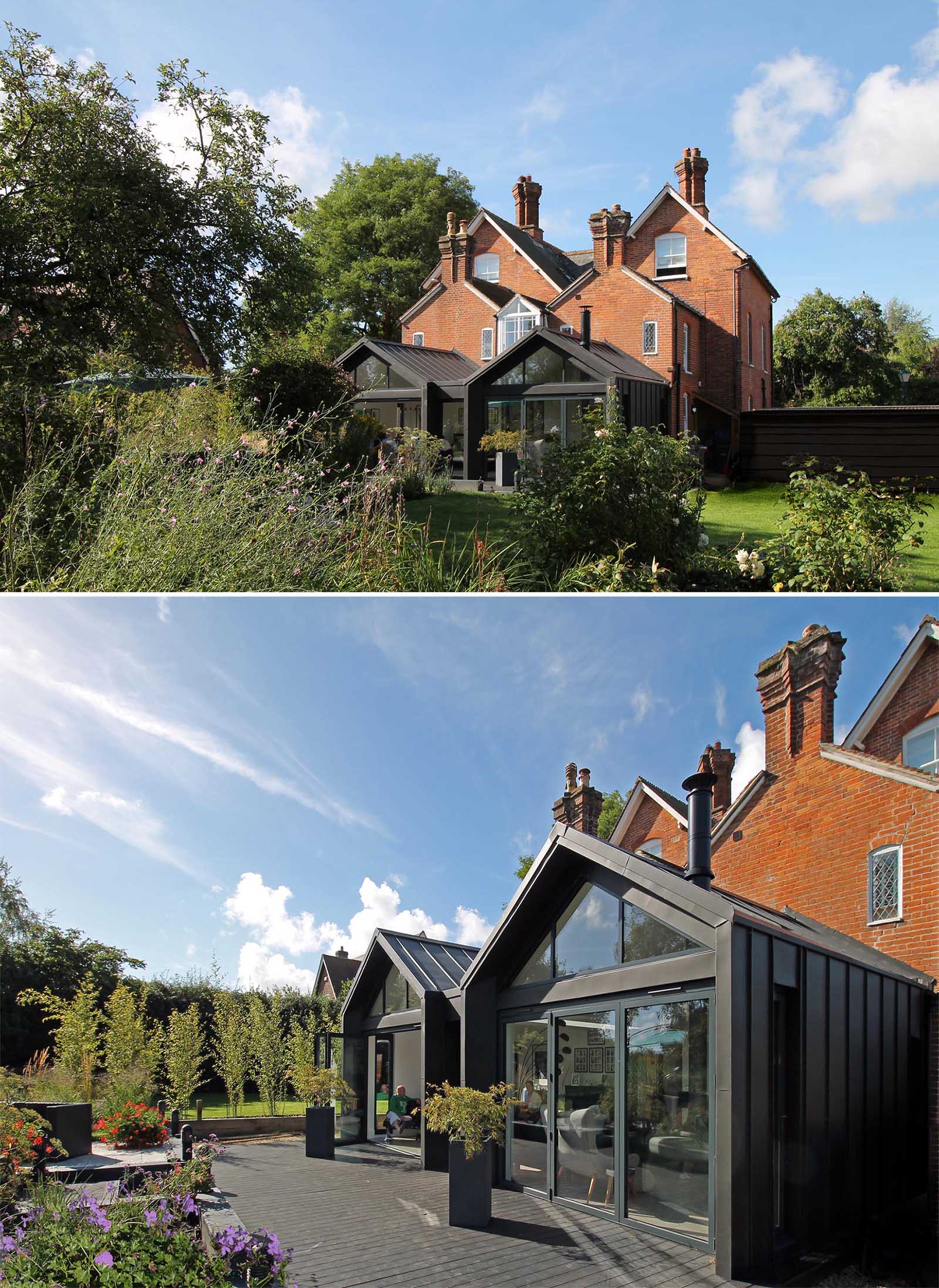 The architects decided to go with a playful re-interpretation of the existing pitched roof profiles, with black zinc cladding to create a bold look.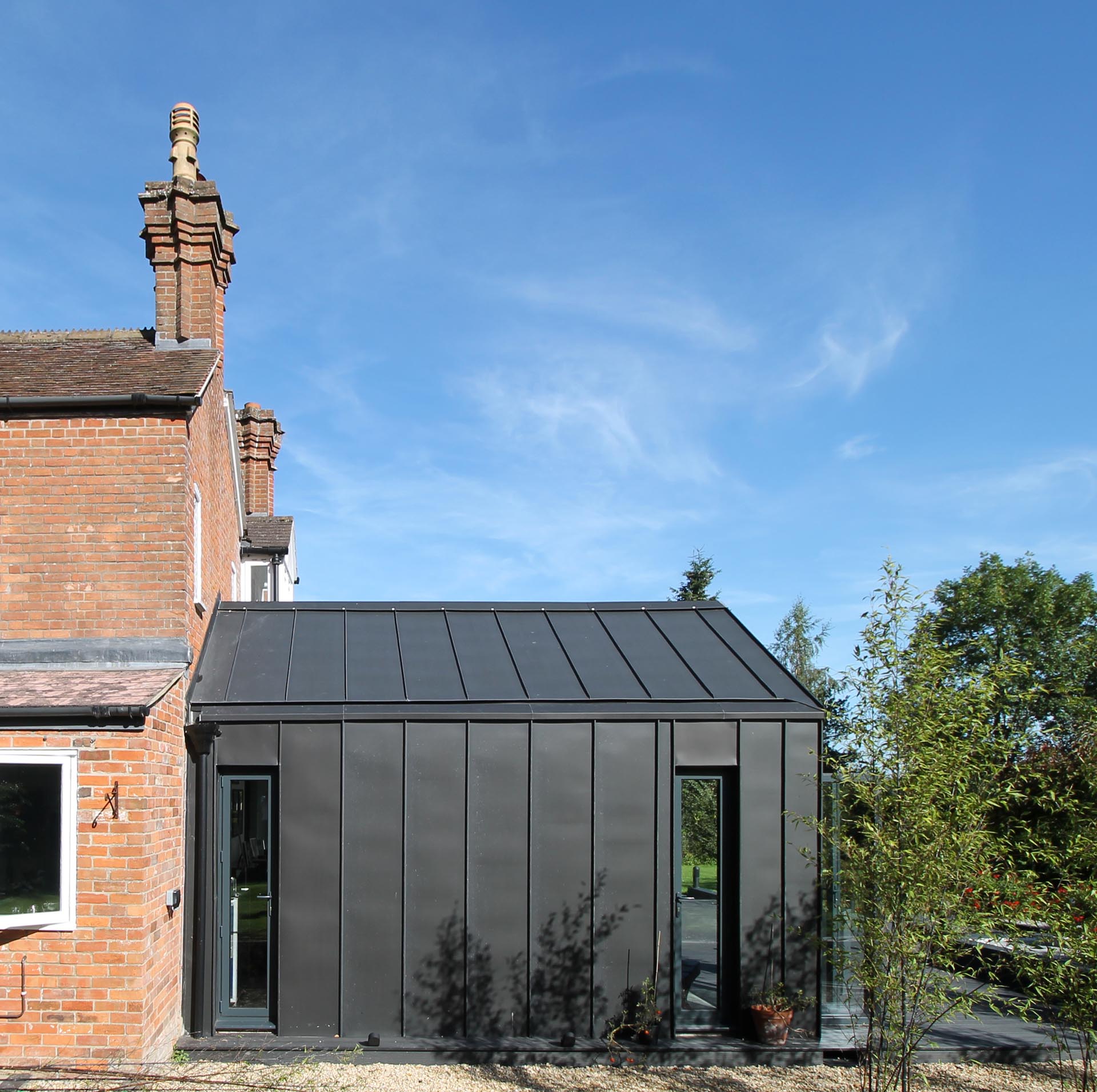 Folding doors allow the interior spaces to be opened up to the deck area and countryside views, while windows add plenty of natural light.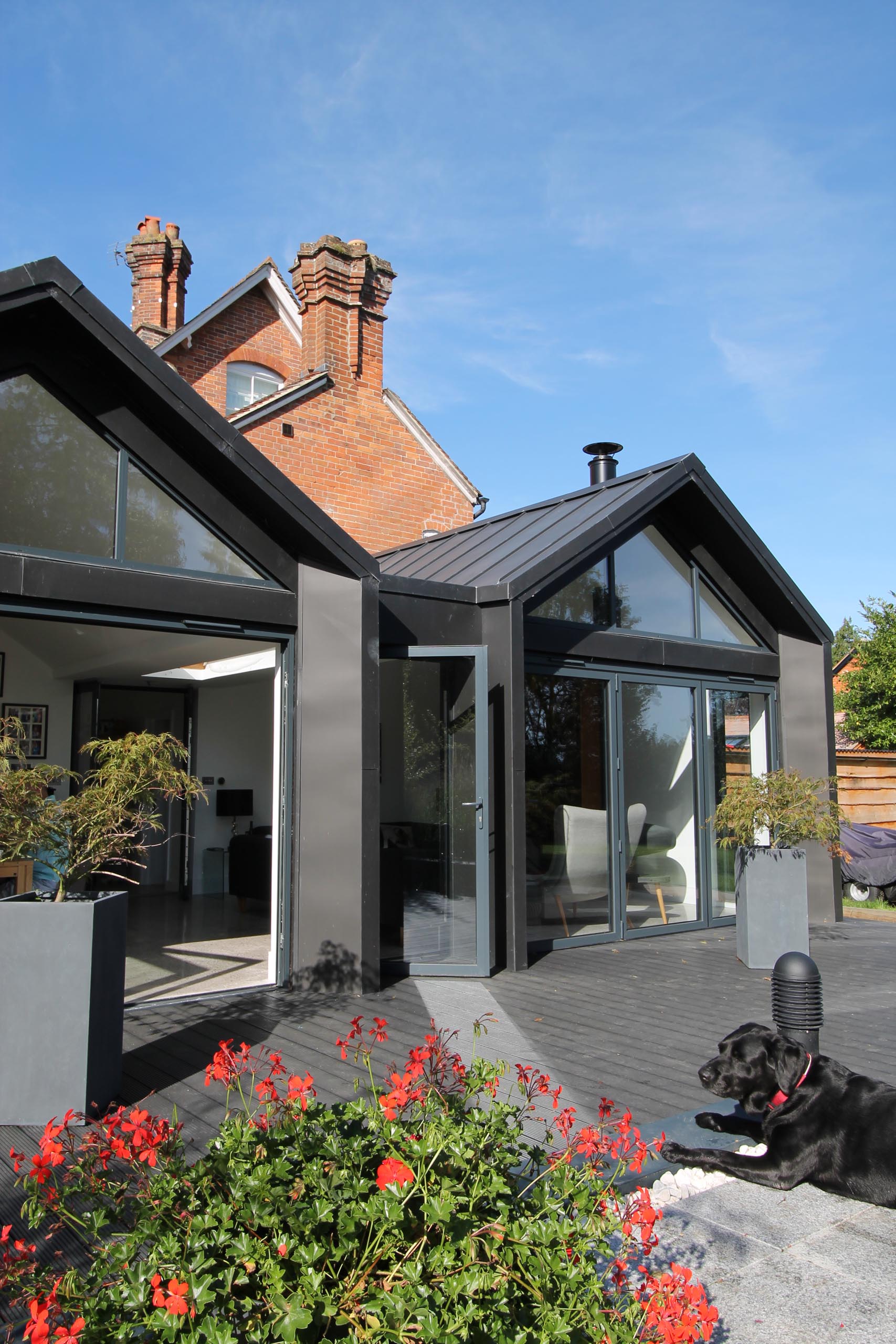 Inside, the pitched roofs are open and each roof defines a zone in the open-plan space below. One roof forms the dining area and the other creates a living area, complete with a suspended fireplace overlooking the garden.